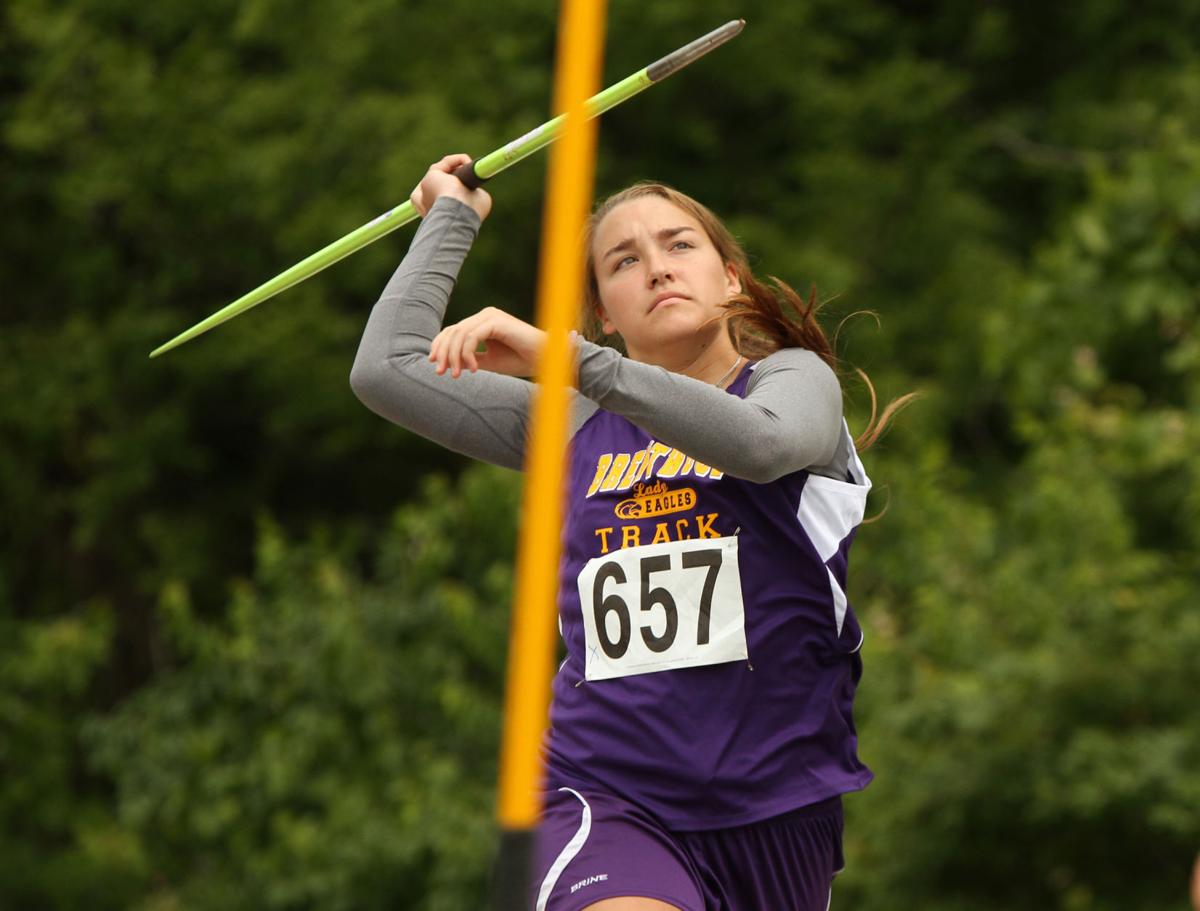 Monday marked the end of Sophia Rivera's run for Rio de Janeiro.
The recent Brentwood High graduate scratched her name from the 2016 United States Track and Field Olympic Trials because of an elbow injury. Track and field's trials begin Friday at Hayward Field in Eugene, Ore. Competition in women's javelin is scheduled for July 7 and 9.
"I'm thinking of it as the trials were always going to be a great opportunity, a great experience, but I really didn't have a great, great shot at making the team. So it was going to be an experience," Rivera said. "I'm taking it as I get to train the next four years, I get to go to college and then I can get better and be highly competitive at the trials and go the Olympics in 2020."
The 6-foot Rivera made significant sacrifices with the hope of competing in Brazil this summer.  The top three finishers at the trials who have met the Olympic qualifying standard — 203-5 in women's javelin — make the U.S. Olympic roster. 
About a month ago, Rivera felt something give in her right elbow during training. She suffered a small tear in her ulnar collateral ligament. The tear was small enough that surgery was not necessary. It required rest and rehabilitation. In an effort to speed the healing process, Rivera was given an injection of platelet-rich plasma. It helped, but not fast enough.
"It's been healing up really good. It's a little bit ahead of schedule from what they can tell," Rivera said. "It's too fresh of an injury to throw on at the trials."
Instead, Rivera and her family will travel to the trials and watch from the stands.
Rivera's parents made travel arrangements and purchased spectator tickets before she qualified. The Riveras were going whether Sophia competed or not.
"I think it's definitely going to be bittersweet, but I still think it's going to be an amazing experience," Rivera said. "I've never been to the Olympic Trials. This is going to be a good trip, fun to see and obviously hurt a little bit."
Rivera handles adversity with aplomb. At Brentwood she carried a 4.2 grade-point average, was a member of the National Honor Society and the senior class president. She has a way of overcoming whatever obstacles might be in her path.
Rivera continues to train with eyes on being at her best for Wisconsin. Strength, footwork and cardio are among her priorities. Rivera and her weighted training vest have grown nearly inseparable since the injury. The only thing she's not doing is throwing an actual javelin.
The injury is a setback for Rivera, one that comes after hard choices were made. Choices, she said, she would make again.
"There's no use looking back on the past. I can't change that I didn't get to throw in all the throws. I was gearing up for the trials. It was going good, going the way it needed to be. Things happen," Rivera said. "I did what I needed at the time to get where I thought I was going. No regrets there."