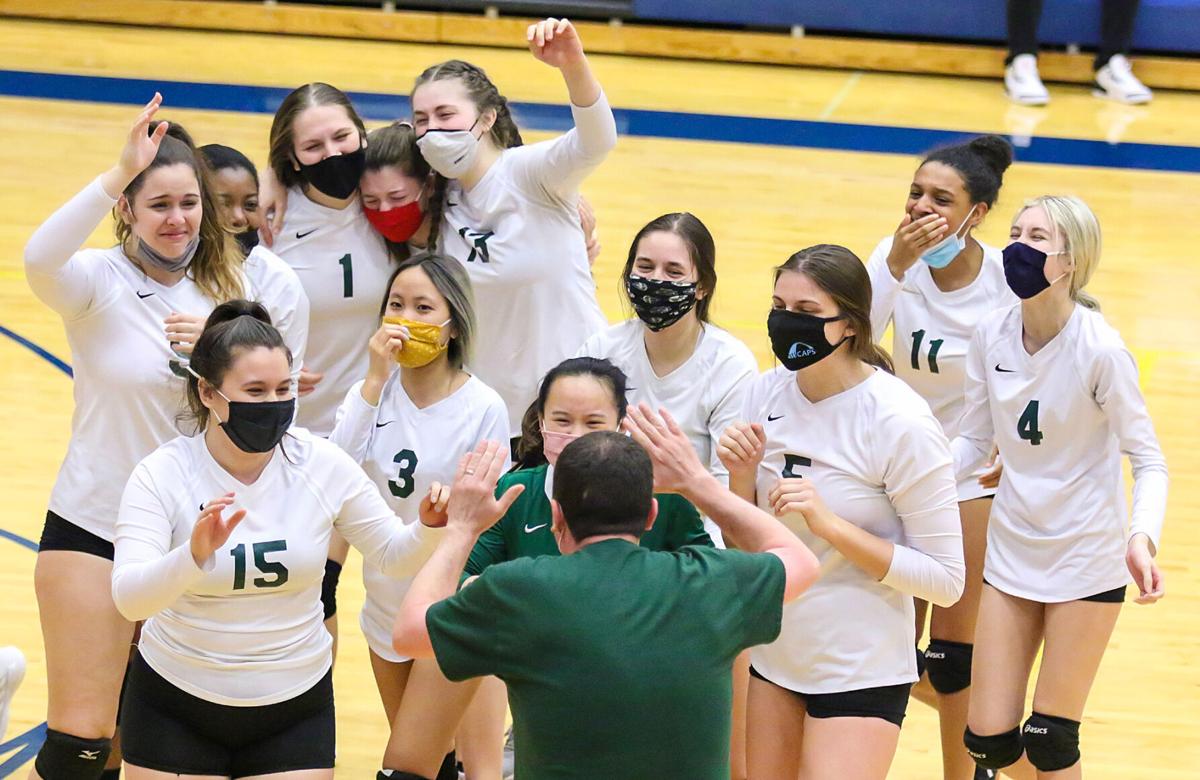 LEMAY — Bayless senior Sophia Barton knew her girls volleyball team was on the cusp of a magical season — whenever it eventually happened.
After the fall season was stopped after 14 practices due to the coronavirus pandemic, Barton and the Bronchos were thrilled to learn that the South Central Athletic Association was moving its girls volleyball season to the spring.
"All I wanted to do was to have a senior night. I didn't even care how short the season was, I just wanted to play and have fun with the girls," Barton said.
And the smiles were plentiful Friday.
Barton produced eight kills and six service aces to lead Bayless to a 25-15, 25-12, 25-20 victory against Crossroads College Prep in the championship of the South Central Athletic Association girls volleyball tournament Friday at The Dome at Hancock High School.
Bayless (12-0) won its first conference title since 2012 and completed the alternate fall season without losing any of its 36 sets.
Only four times did a team reach 20 points in a set against the Bronchos.
"It's going to be tough to top (this season)," Bayless coach Jon Robards said. "You never get to end your season with a win unless you win state, so for us to end on a winning note, we're going to relish this."
Crossroads (8-4) provided two of those 20-point challenges, including a 25-21 nail-biter in the opening set of its March 26 match with Bayless, and the Current quickly showed they would be a menace in the Bronchos' quest Friday.
A pair of aces by Crossroads sophomore Trudy Cohen and a kill by junior Elizabeth Edwards put the Current ahead 7-2 to open the first set.
"It was scary. It wasn't like us to start off like that, but I knew we had the power to come back," Barton said.
That power came from the right arm of junior Adelina Huric, who rocketed a kill that almost reached the top of the Dome on its bounce off the floor.
"I try my best to get as many kills as possible, but I got that kill and I was like, 'Wow,' " Huric said.
She executed another kill to make the score 8-3 before senior Cayla Anderson calmly stepped in to serve. Anderson embarked on her first of four extended stays behind the service line, delivering barely returnable serves that turned an early deficit into a 10-9 lead.
"I just try to think, first serve, get it over the net and get it in, but when I get on a run I get more competitive and I hit harder and harder," Anderson said.
Tied at 15, Barton decided to pitch her own tent behind the service line, delivering six successive points including two aces. Kills by 5-foot-11 senior Irma Hrsic and 5-foot-10 senior Amina Catic made it five different Bronchos who recorded first-set kills. A deft tip by Anderson provided the 10th consecutive point and a 25-15 opening set victory.
"We have a lot of tall girls which helps a lot," Anderson said. "It's really neat that we have a lot of different players that can hit regardless of the position they play. We basically have killers everywhere."
In the second set Bayless proved it also can play defense. Acrobatic digs by junior Armina Malkic kept alive volleys that led to points for the Bronchos. Barton provided five kills and junior Peony Duong was the serving hero as Bayless coasted 25-12.
But between the second and third sets, tears began to form in the eyes of the seven Bronchos seniors.
"I think it was all hitting us that it was about to be our last set ever in high school," Barton said.
The third set was far from poetry as Bayless made uncharacteristic mistakes and Crossroads, which had just won a five-set marathon against Hancock in a semifinal, struggled to put serves over the net.
With Bayless leading by a point, Barton fisted a left-handed dig that found an open area. Senior Mariah Kurth delivered a shot that rode along the tape of the net before landing for a point and Anderson closed it out with her own net-aided kill.
"This is the best season I've ever had," Anderson said. "We have such an amazing bond with each other and I'm going to miss it so much."
CROSSROADS OUTLASTS HANCOCK IN FIVE-SET CLASSIC
Crossroads College Prep senior Claire Guest cradled the ball behind the service line and took a deep breath.
Tied at 10 in the decisive fifth set, Guest paused and remembered the team motto, 'One point at a time.' "
"It was a lot of pressure, but I just tried to stay calm," Guest said.
One point at a time, Guest served the final five points and propelled Crossroads College Prep into the championship match with a 25-18, 20-25, 25-7, 26-28, 15-10 victory over Hancock in a five-set semifinal thriller of the South Central Athletic Association tournament on Friday.
After splitting the first two sets, Crossroads College Prep appeared to have the match firmly in hand after a convincing 25-7 third set triumph and after taking a 24-21 lead in the fourth set.
But with resiliency and clutch shot-making, Hancock stormed back to tie. A kill by freshman Brooklyn Alivernia and an ace by sophomore DeAnna Haynes-McGinnest won the fourth set for the Tigers 28-26, sending the match to a deciding fifth set.
"We're not usually a good come-from-behind team, but I told one of the older girls that it's do-or-die at this point," Hancock coach Simonne Flam said. "They huddled up for a minute and pulled that one out."
Hancock led 6-2 in the fifth set when Crossroads coach Bob Beatrice called his own timeout.
"We're living by the motto, 'One point at a time,' and I told them that we've been doing that for three weeks now, so let's just push for each point. Don't worry about the next one or the one before," Beatrice said. 
Guest began the comeback by connecting on consecutive kills and sophomore Hobie Wolff tied it at 10 with her own blistering kill.
"When you're down like that, it's so hard to mentally take a risk and hit as hard as you can because there's a chance it will go into the net," Wolff said. "It was a battle in my mind, but I had to just go for it."
Guest put her first serve in play and her defense gave Crossroads its first lead of the final set and gave the ball back to Guest. She rewarded them with two lasers for aces to make it 13-10.
"I just hit it as hard as I can," Guest said.
A kill by 6-foot-1 senior Maya Ledbetter set up the final point, another unreturnable serve from Guest that sent the large contingency of Crossroads College Prep supporters into a frenzy.
"We haven't a crowd all year because of COVID, and to have such a big crowd here to support us for such a big game, it felt amazing," Wolff said.
SCAA Tournament championship: Bayless def. Crossroads 25-15, 25-12, 25-20
Bayless vs. Crossroads girls volleyball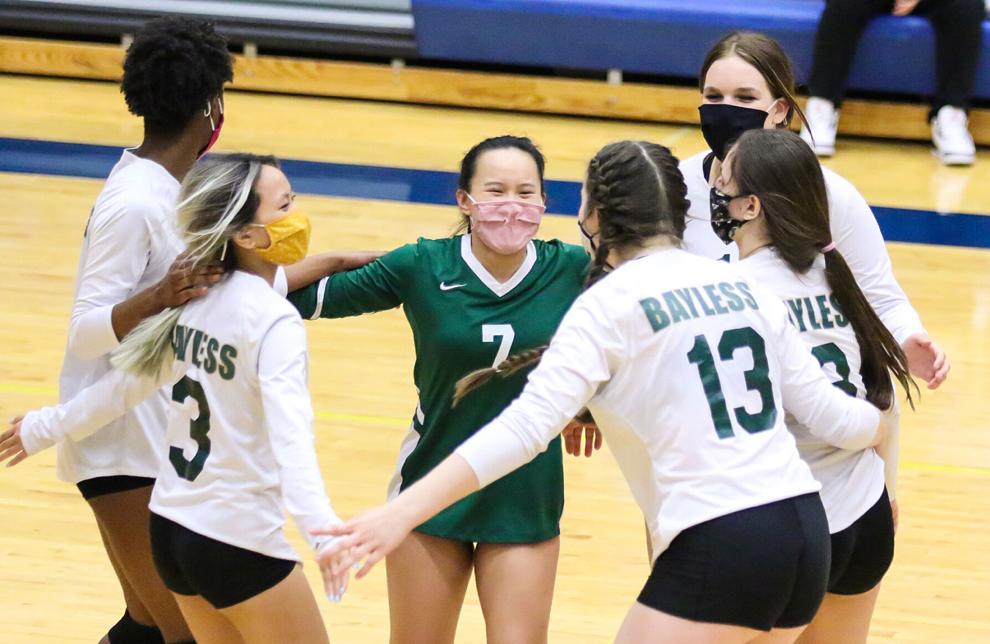 Bayless vs. Crossroads girls volleyball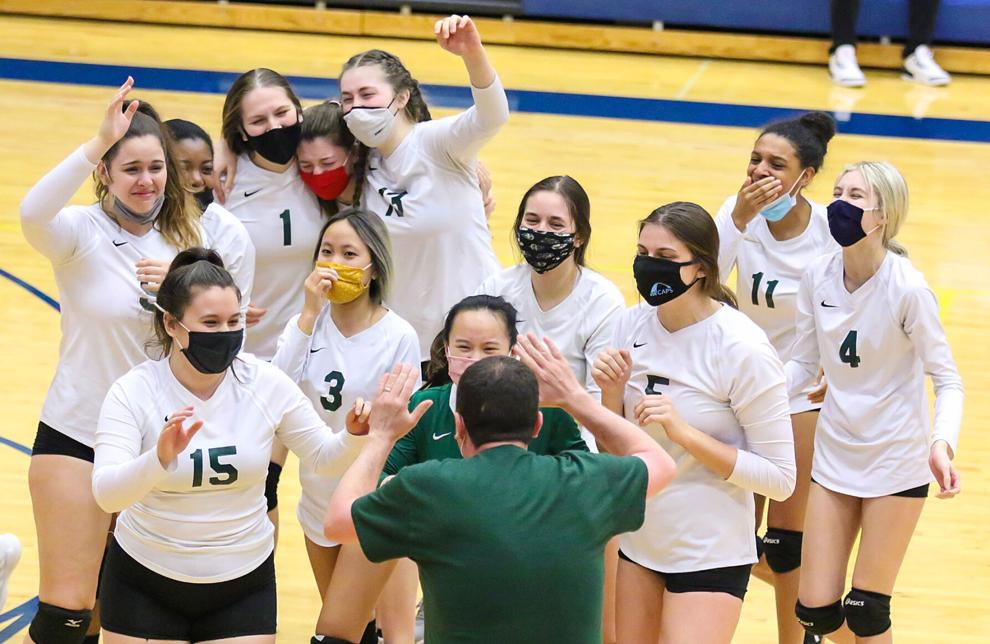 Bayless vs. Crossroads girls volleyball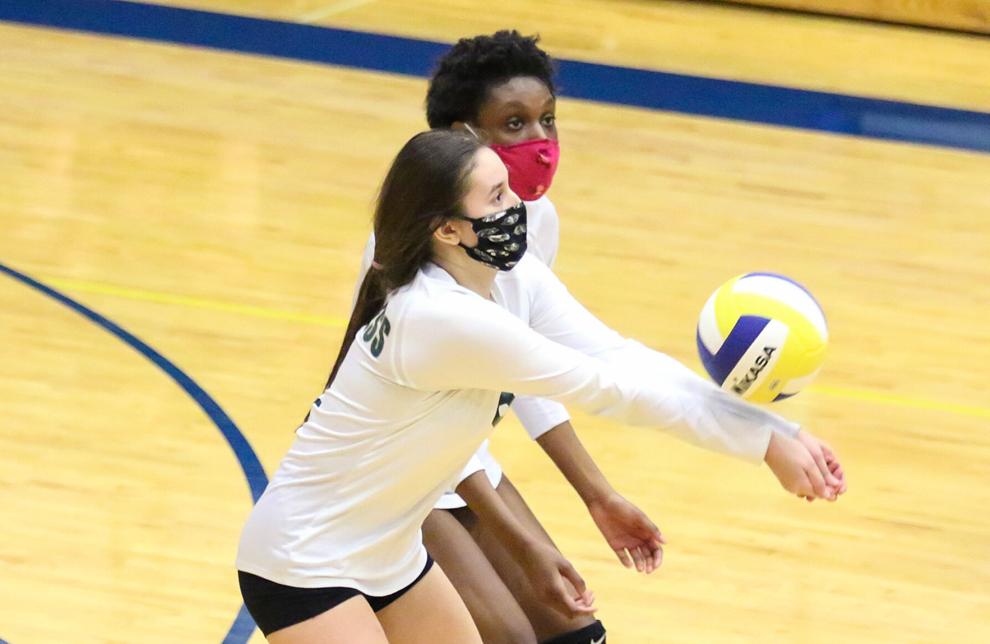 Bayless vs. Crossroads girls volleyball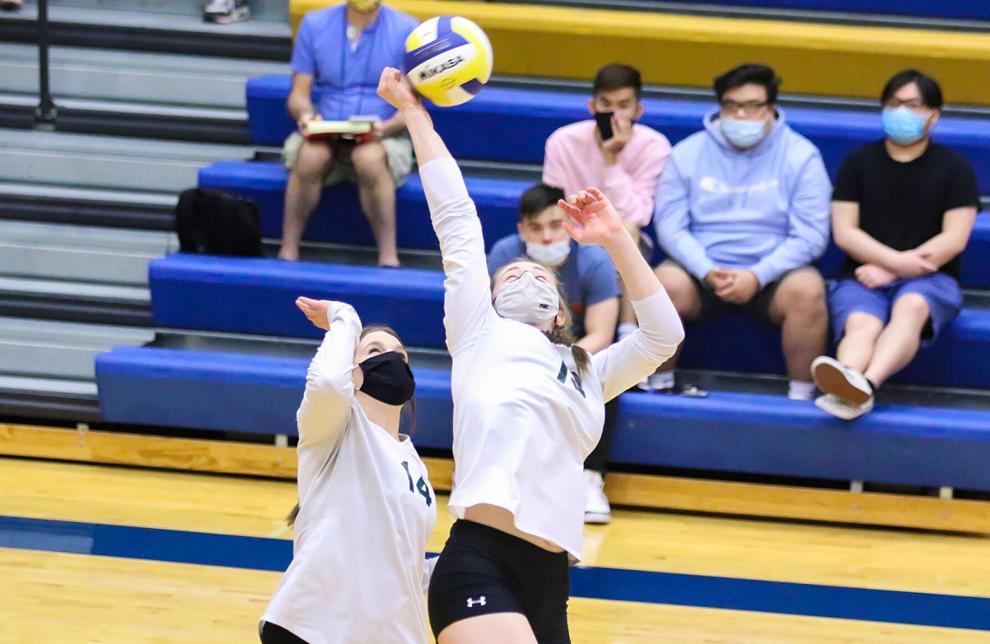 Bayless vs. Crossroads girls volleyball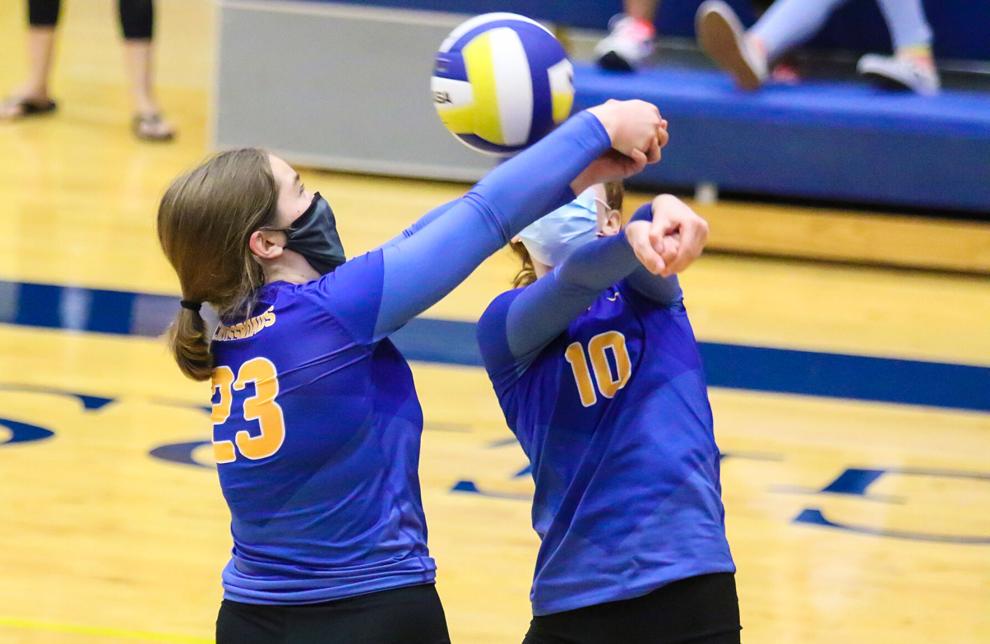 Bayless vs. Crossroads girls volleyball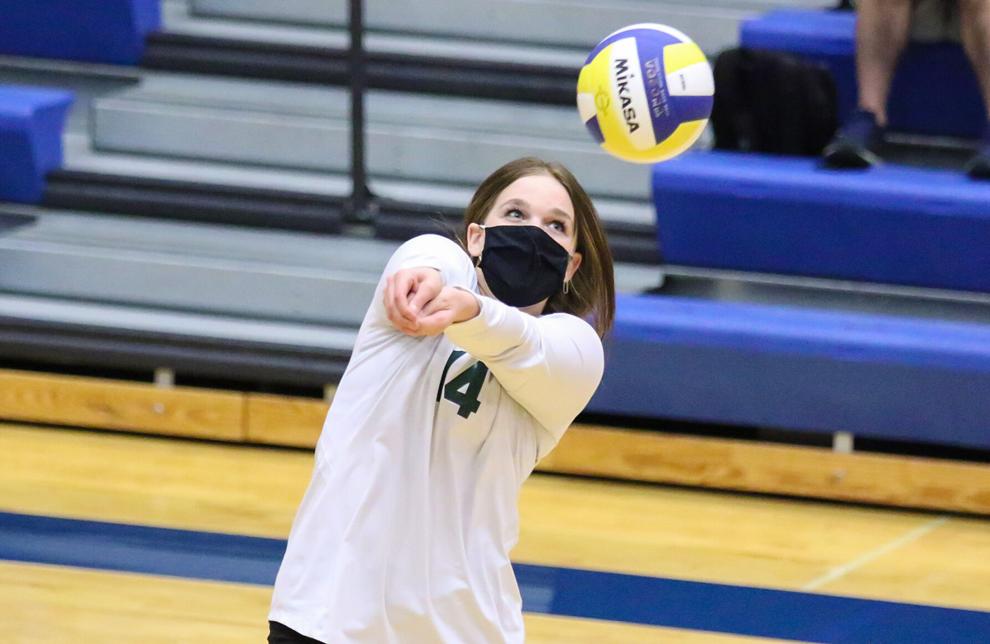 Bayless vs. Crossroads girls volleyball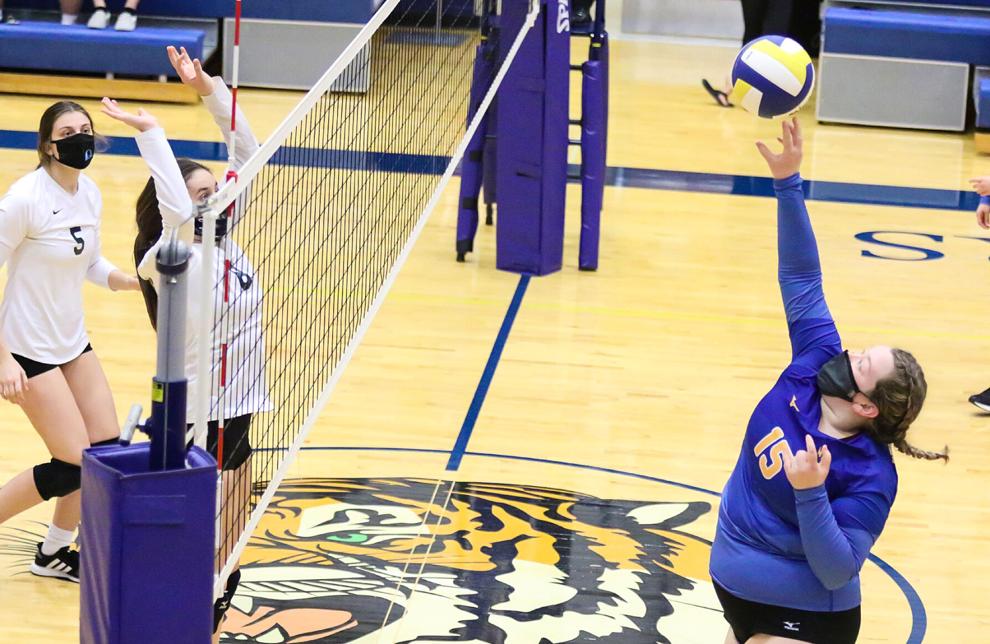 Bayless vs. Crossroads girls volleyball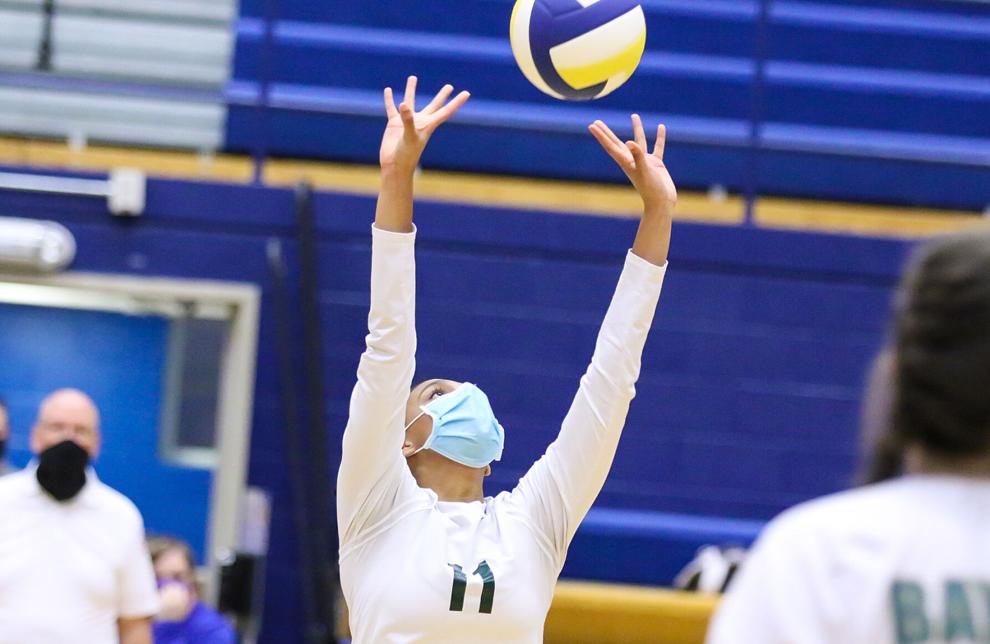 Bayless vs. Crossroads girls volleyball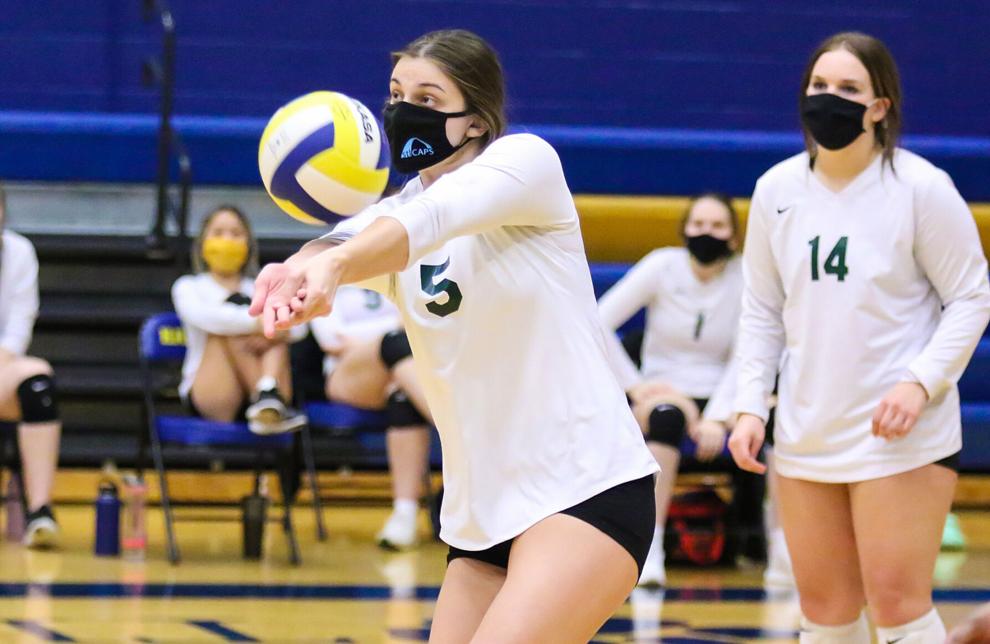 Bayless vs. Crossroads girls volleyball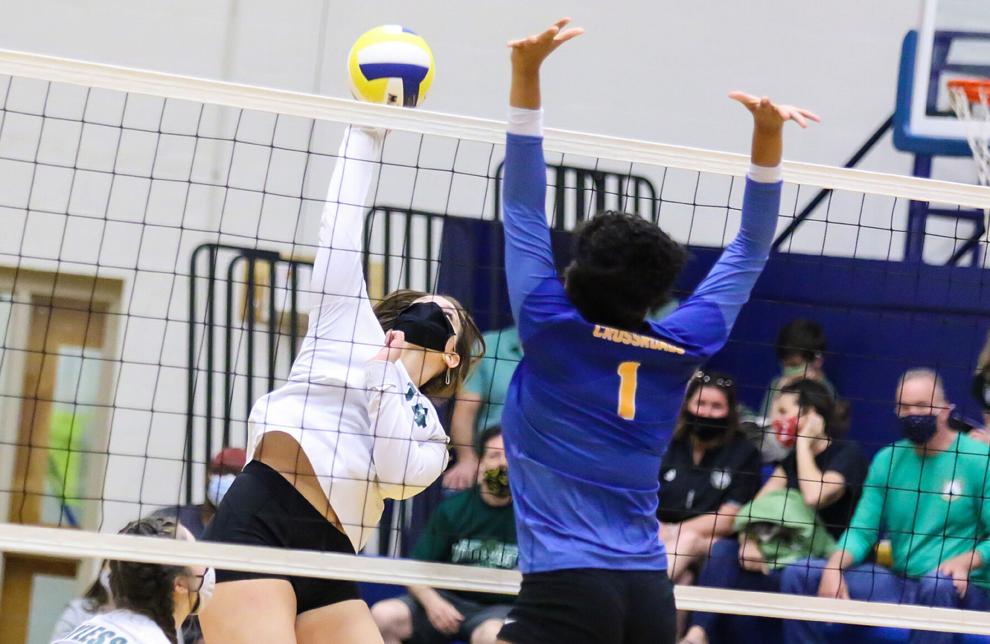 Bayless vs. Crossroads girls volleyball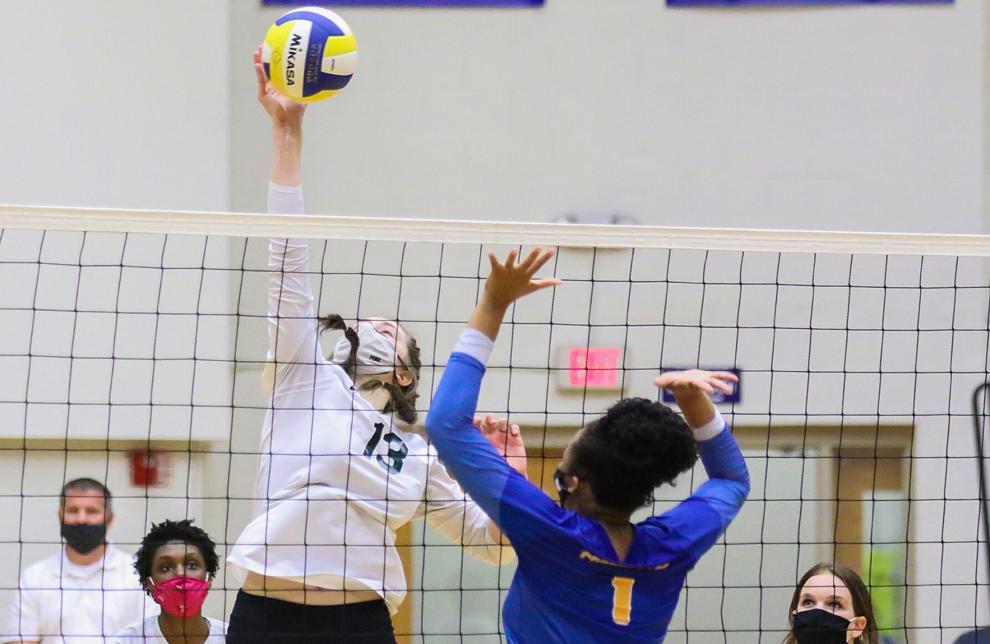 Bayless vs. Crossroads girls volleyball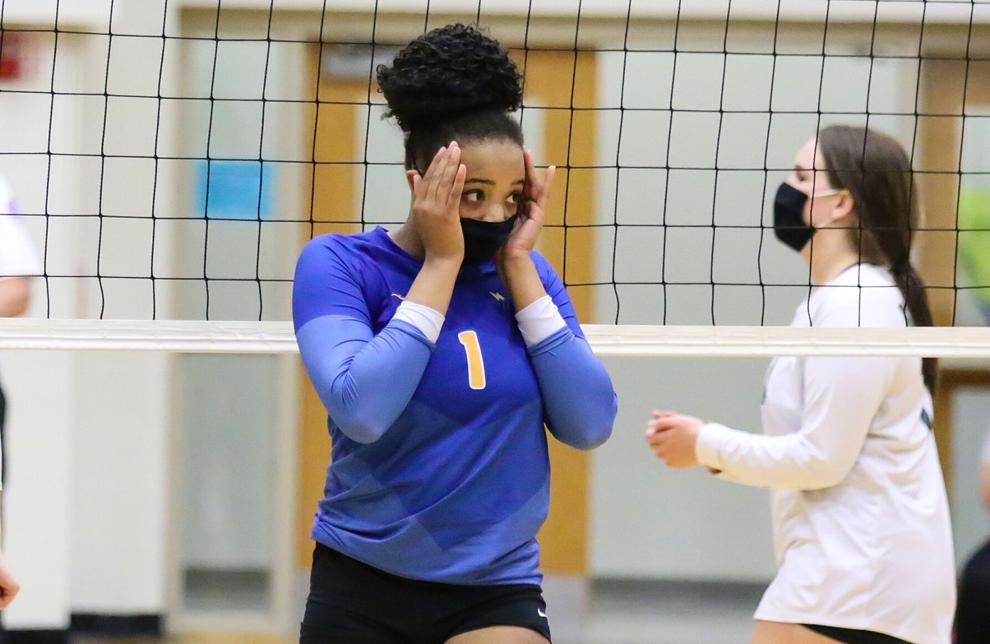 Bayless vs. Crossroads girls volleyball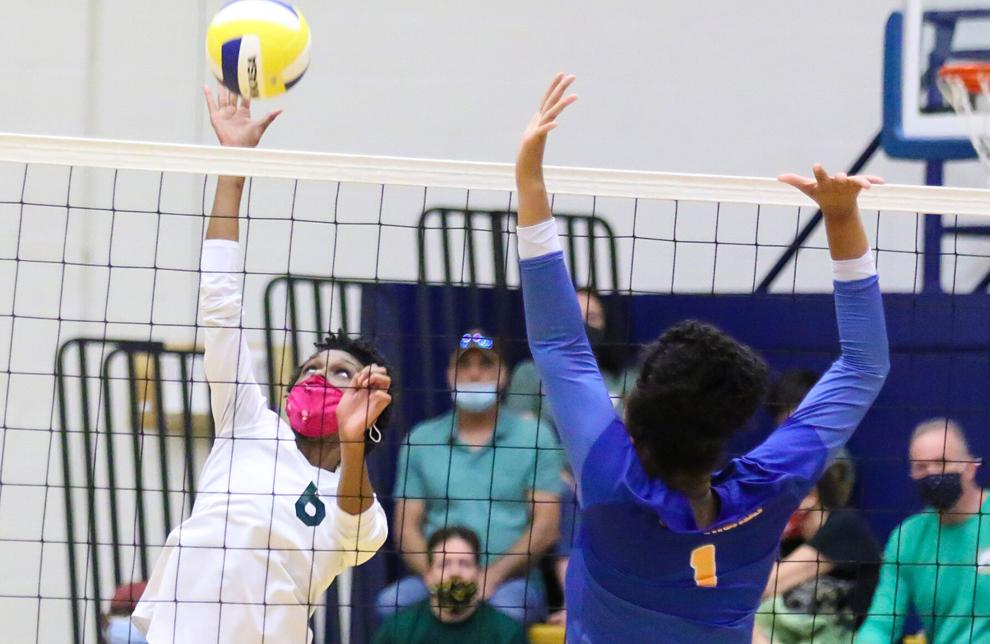 Bayless vs. Crossroads girls volleyball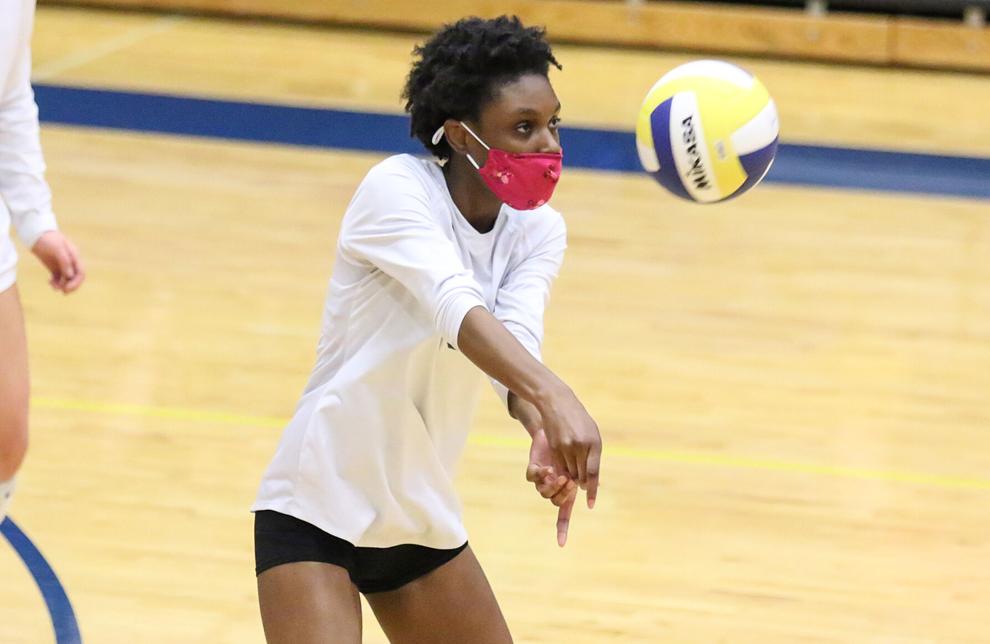 Bayless vs. Crossroads girls volleyball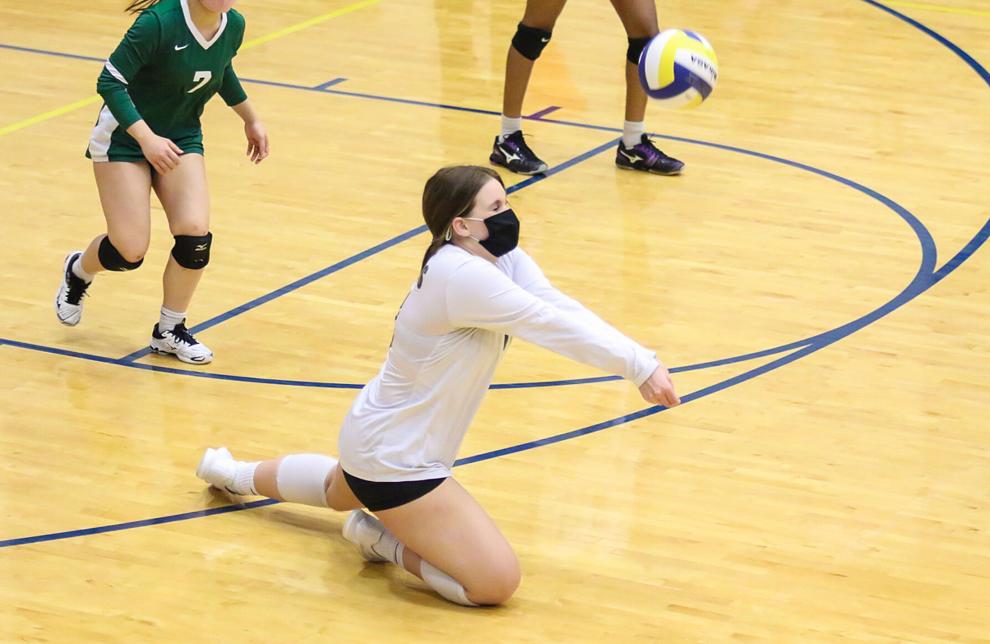 Bayless vs. Crossroads girls volleyball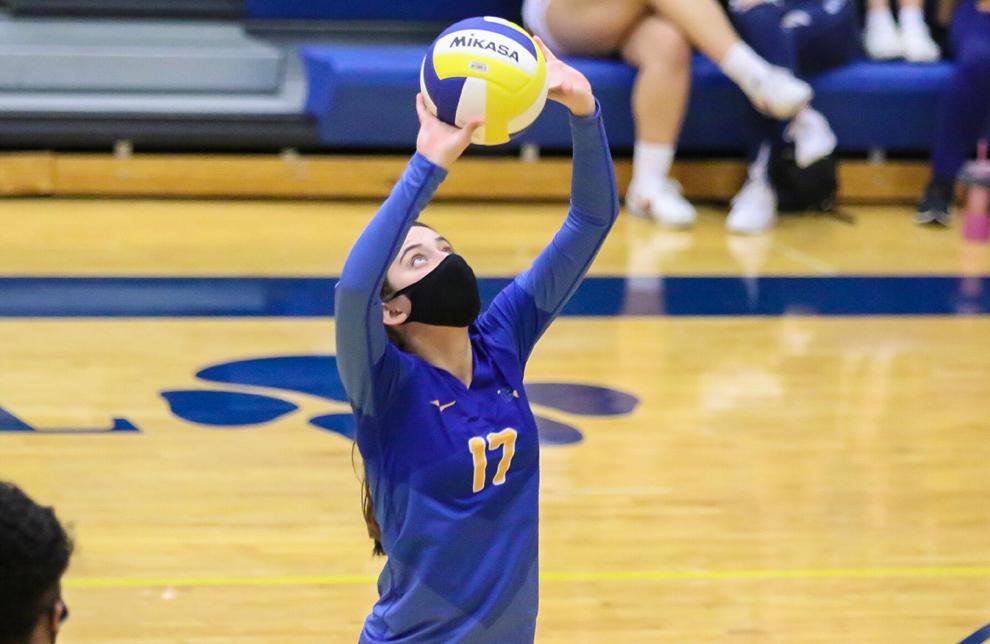 Bayless vs. Crossroads girls volleyball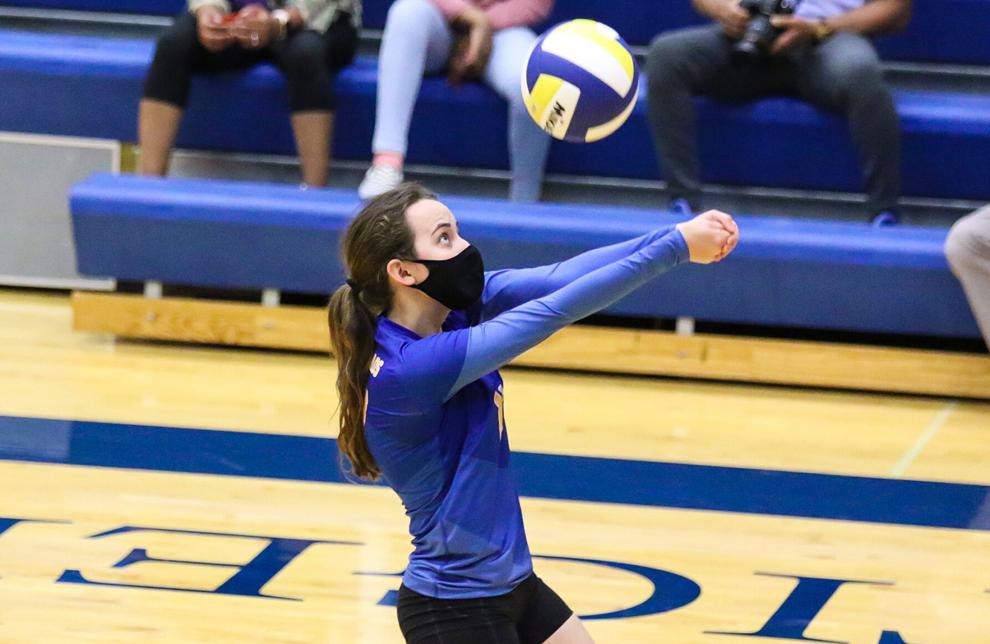 Bayless vs. Crossroads girls volleyball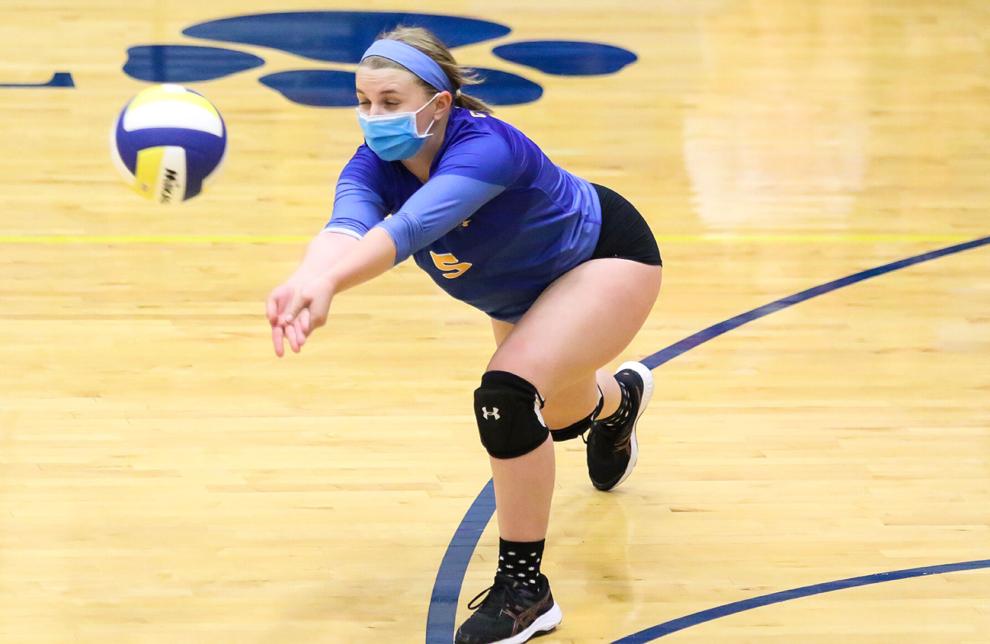 Bayless vs. Crossroads girls volleyball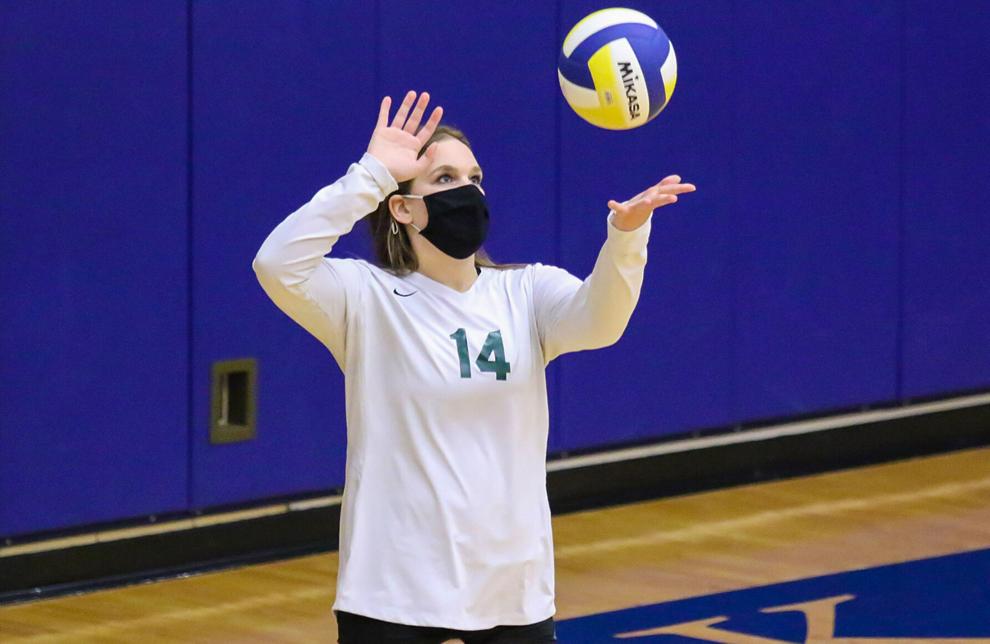 Bayless vs. Crossroads girls volleyball