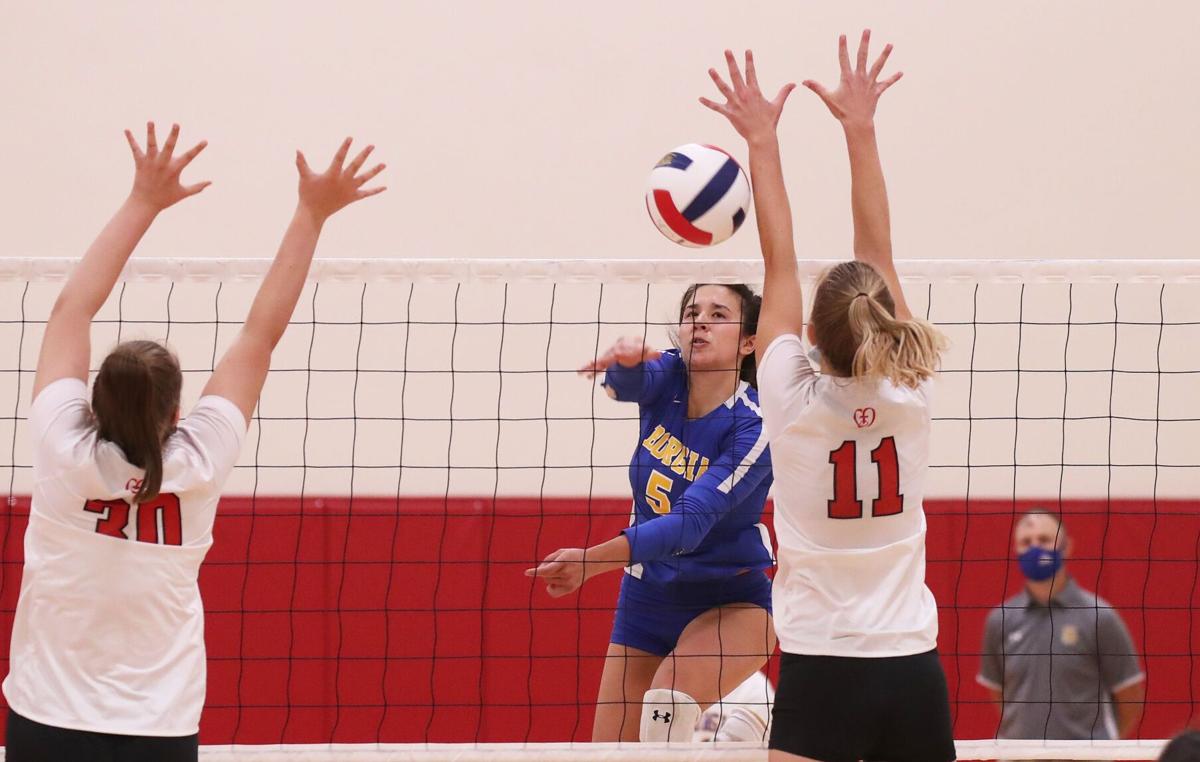 Ella Brinkmann knew her team's season-opening opponent most likely has had Monday evening's meeting circled on its calendar for some time.
Brinkmann's Borgia girls volleyball team opened the 2021 campaign on the road against Cor Jesu, a team the Knights ousted in last year's Class 5 quarterfinals.
"I told the team before we started that they're going to give us everything they've got," Brinkmann said. "So we just had to give it right back."
Cor Jesu has 11 players back from last season's team, including eight seniors. Borgia has 12 returning players, 10 of whom are seniors. So, most of Monday's participants also played in the postseason match and the end result was the same.
After taking care of the Chargers in four sets last Oct. 31, the Knights completed a three-set sweep Monday with a 25-21, 25-20, 25-27 victory.
"It's a great measuring stick for both sides because it's just two great programs," Borgia coach CJ Steiger said. "It's always great to get that first one right off the bat. It was a great match with a great environment, so I was happy we came out on top."
Brinkmann, a 5-foot-8 senior outside hitter, picked up where she left off in the hitting department for Borgia (1-0). Brinkmann has led the Knights in kills each of her first three seasons, including 447 last fall, and she got her final season off on a high note with a match-high 25 kills.
"She's unbelievable," Cor Jesu coach Tim Haffner said. "There were a couple balls in the first and second set that, against any other team, they're tipping or they're hitting a roll. She's super aggressive and she's moving all over the court. She's one of the best players in the area hands down."
Brinkmann was especially spectacular in the first and third sets against the Chargers. In the opening game, she recorded nine kills. In the match-clinching game, she tallied 11 kills, including an incredible stretch of six points during Borgia's 7-2 rally that punctuated a come-from-behind win.
"I have all the confidence in the world in my team, so I just play own game and everybody else does too," Brinkmann said. "It's good that we have that chemistry that we can bounce off each other so well."
In the first set, the lead traded hands four times in the span of the first 17 points, including separate four-point runs by each team. The Knights took a 10-9 lead on a Chargers hitting error and never relinquished the advantage.
Borgia led by as many as six points, but a 6-3 Cor Jesu run halved that lead at 23-20. The Knights were able to close out the win on the strength of a big kill by Caroline Glastetter.
Borgia opened the second set with four straight points, but the Chargers kept pecking away at the lead until they got it down to just 17-16. The Knights, though, would rip off eight of the final 12 points of the game and nailed down the win on a kill by Brinkmann.
"Ella is Ella. She's the steady force that we always have on our side," Steiger said. "Great player, phenomenal athlete, and she has the volleyball IQ that you can't really teach. She has the court awareness a lot of these girls just don't have at that age."
Unlike the first two games, it was Cor Jesu that jumped out in front in the third game. The Chargers tallied the first three points and led 7-3 when Borgia went on a 9-2 run that was capped by a Brinkmann kill for a 12-9 lead.
During the middle portion of the set, things kept swinging back and forth between a tie and a one-point lead for one of the teams until Cor Jesu mounted a 5-0 surge to assume a 23-20 lead that made it look like things were headed for a fourth game.
"In the first two sets, we really struggled on serve-receive and we couldn't get our middles going at all," Haffner said. "And then third set, we started to get some good attacks out of the middle."
But, Brinkmann had other ideas with three kills as part of a 4-0 run that suddenly gave Borgia a one-point lead. The Chargers twice battled back to tie, but each time, Brinkmann had an answer, and she closed things emphatically with two straight kills to call it a night.
"Just the fact that we could start the season on a sweep means everything to us because it just shows our confidence in ourselves," Brinkmann said. "We're only going to go up from here, so it's a great start."
Borgia def. Cor Jesu 25-21, 25-20, 27-25
Borgia def. Cor Jesu 25-21, 25-20, 27-25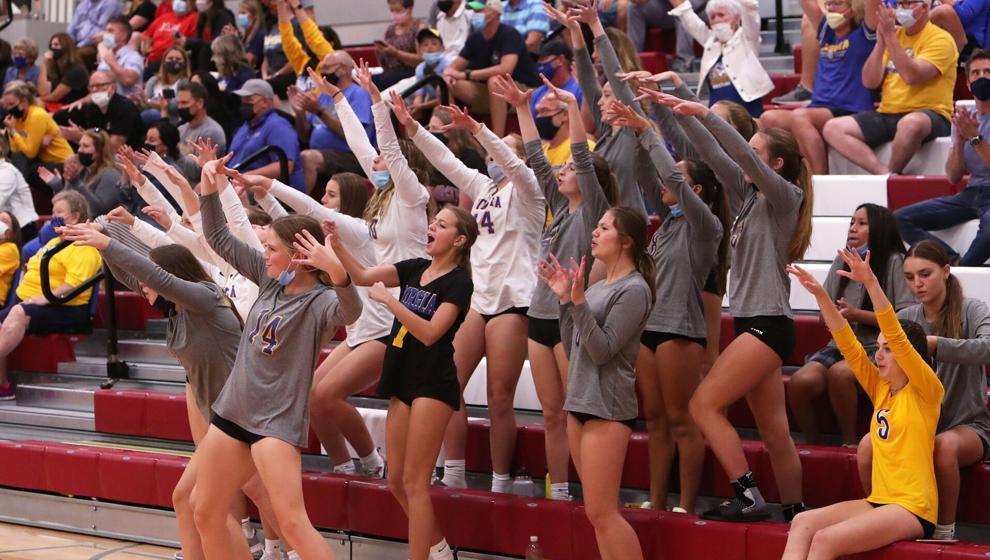 Borgia def. Cor Jesu 25-21, 25-20, 27-25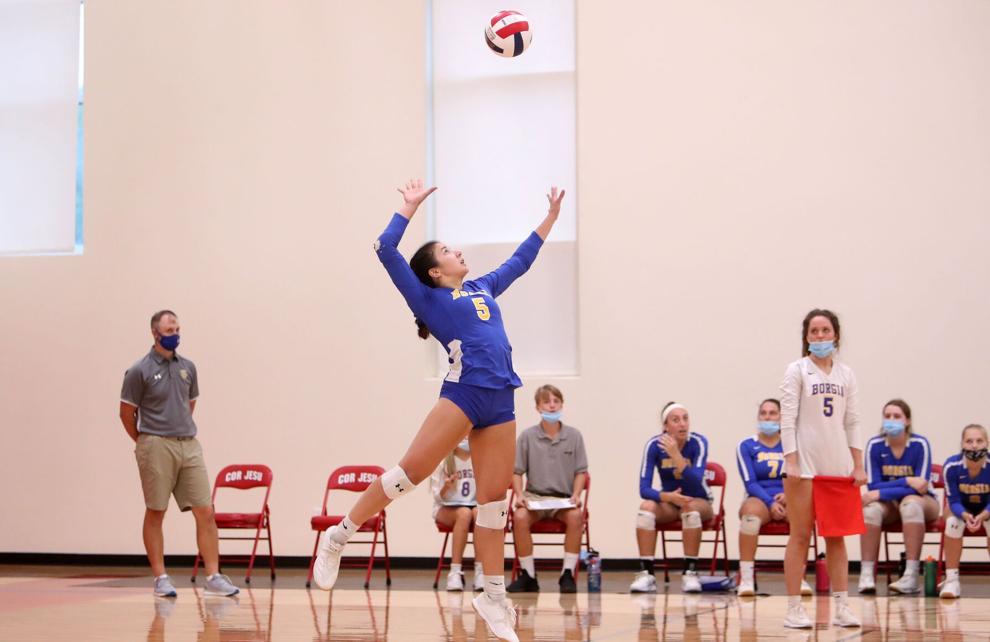 Borgia def. Cor Jesu 25-21, 25-20, 27-25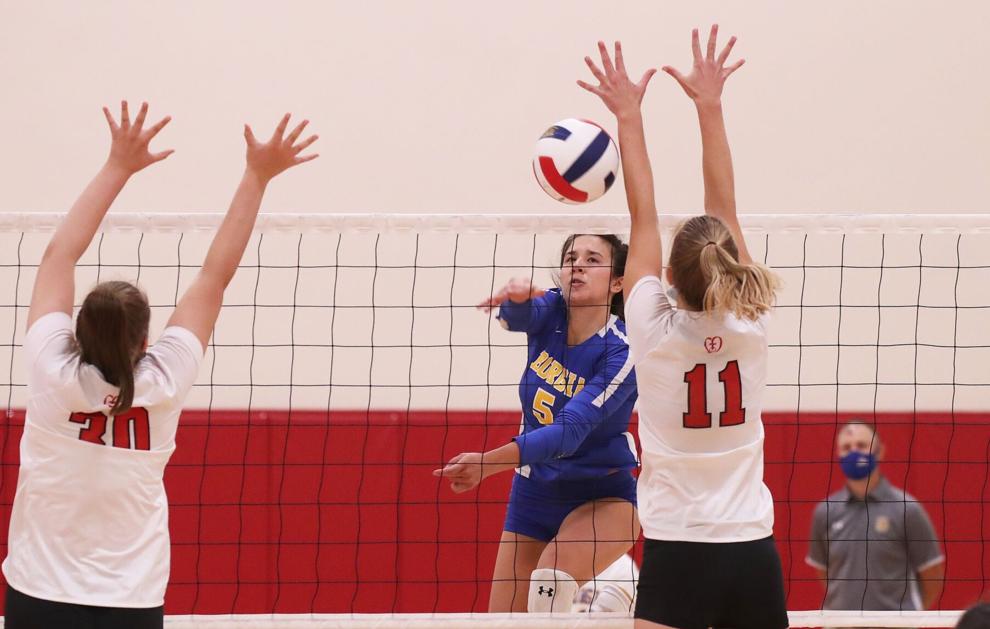 Borgia def. Cor Jesu 25-21, 25-20, 27-25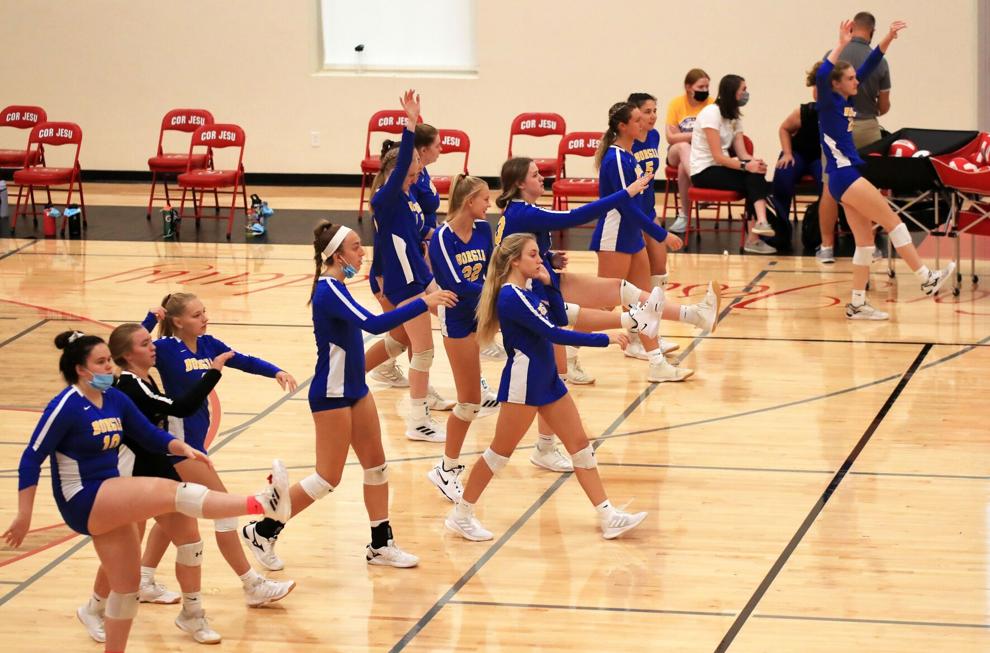 Borgia def. Cor Jesu 25-21, 25-20, 27-25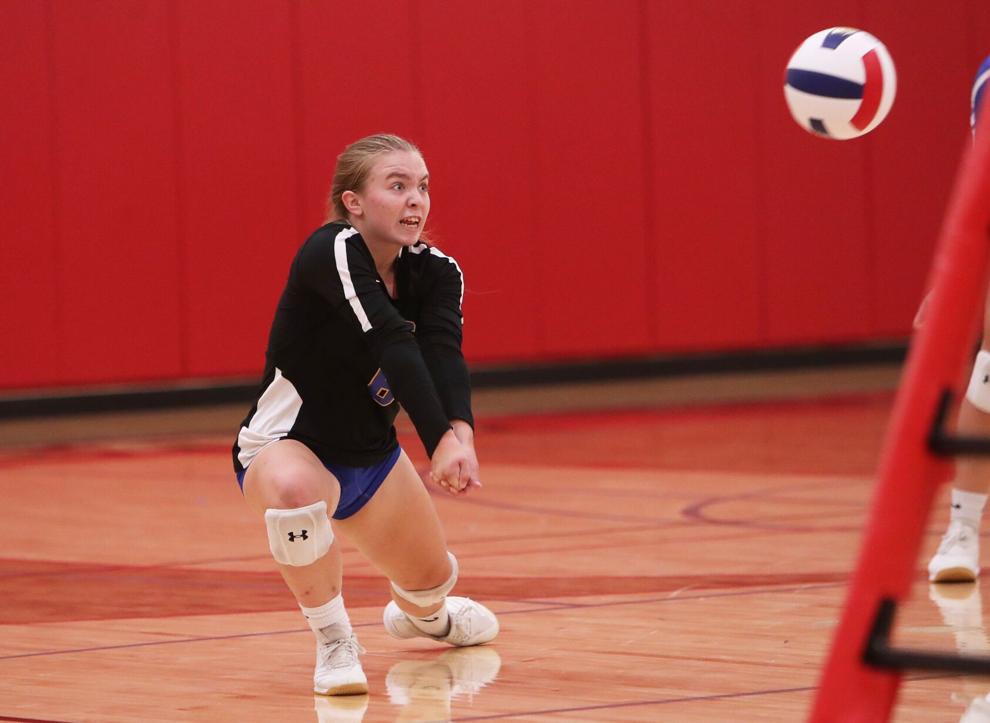 Borgia def. Cor Jesu 25-21, 25-20, 27-25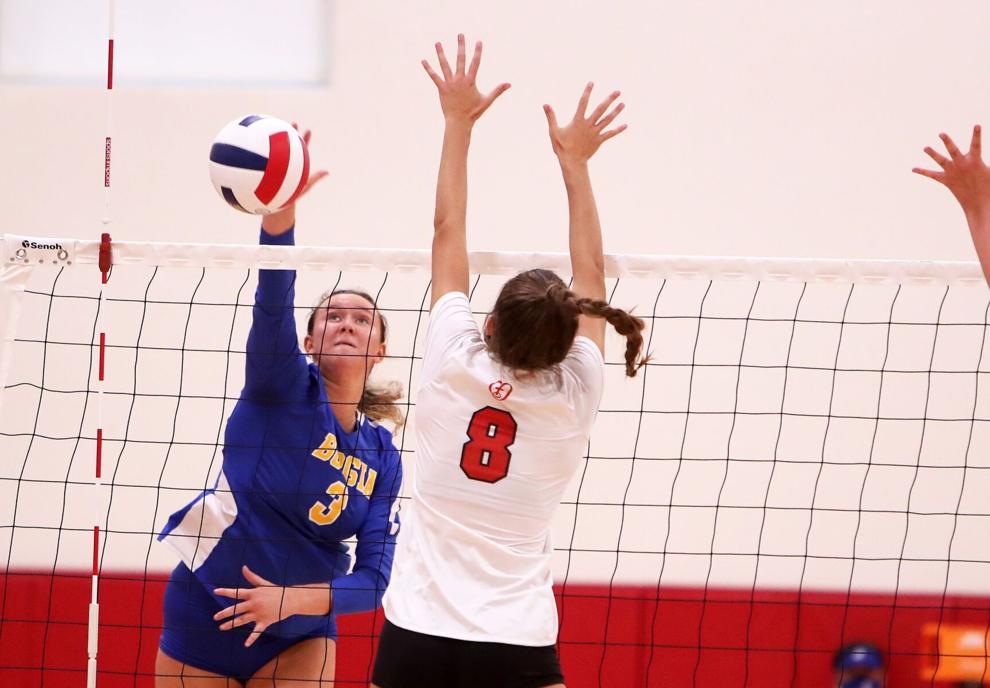 Borgia def. Cor Jesu 25-21, 25-20, 27-25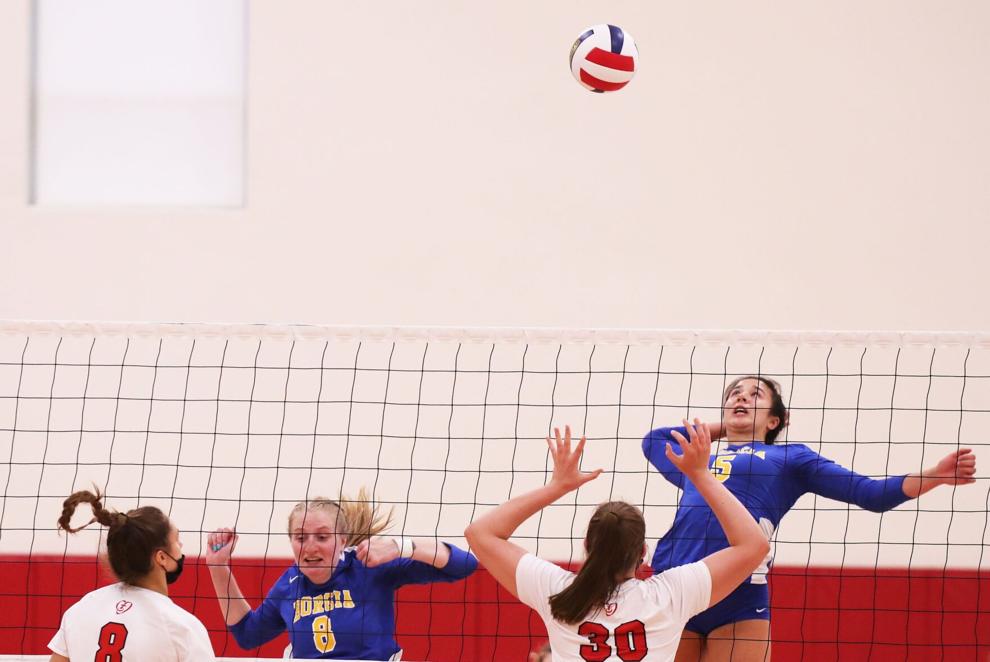 Borgia def. Cor Jesu 25-21, 25-20, 27-25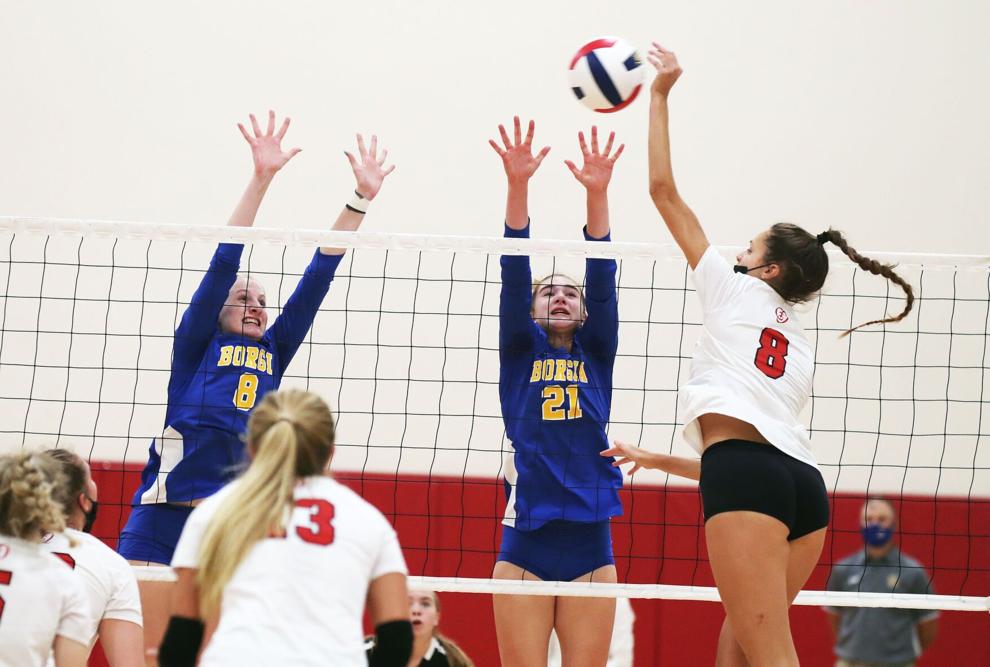 Borgia def. Cor Jesu 25-21, 25-20, 27-25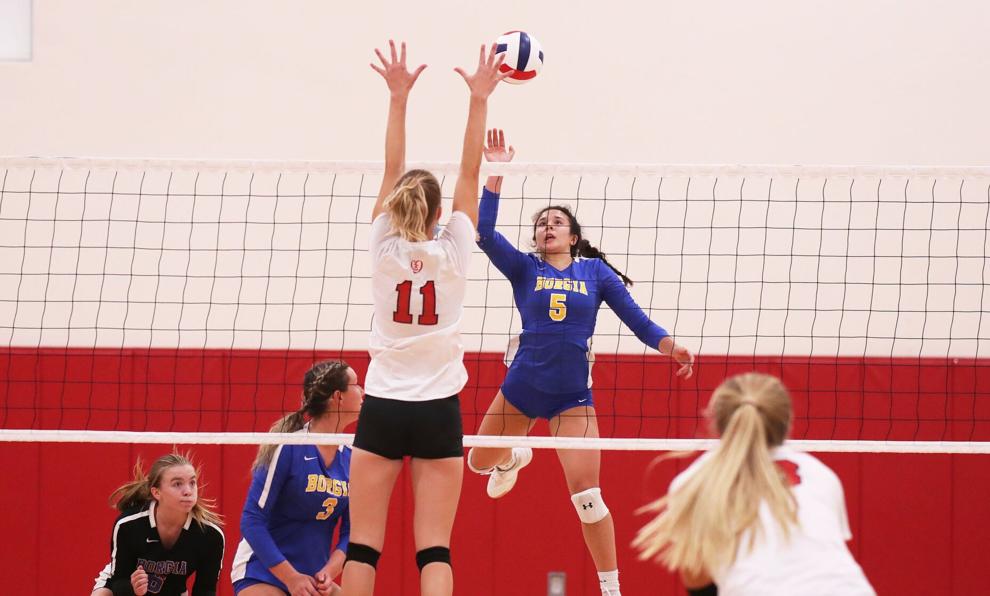 Borgia def. Cor Jesu 25-21, 25-20, 27-25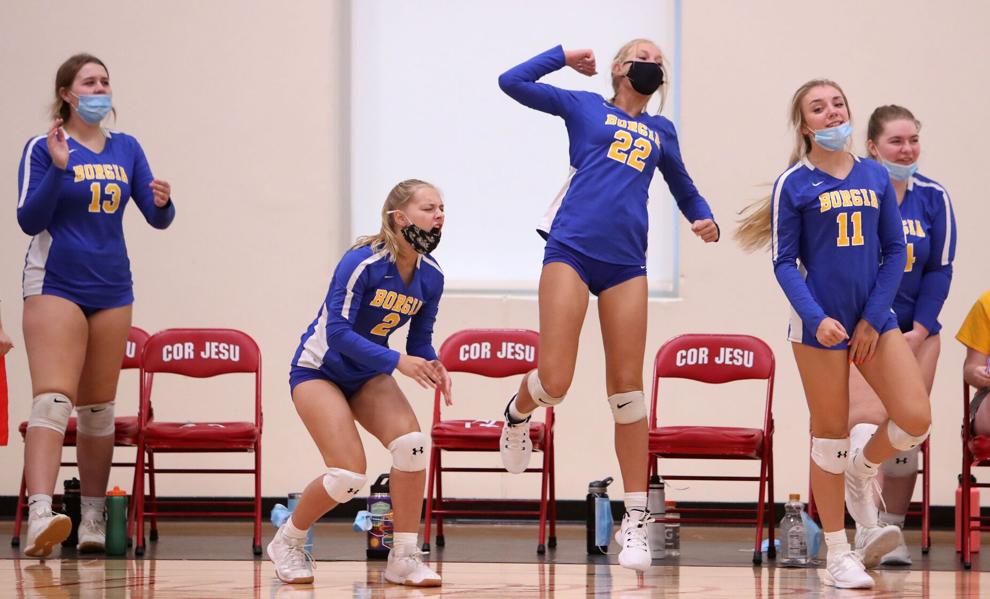 Borgia def. Cor Jesu 25-21, 25-20, 27-25
Borgia def. Cor Jesu 25-21, 25-20, 27-25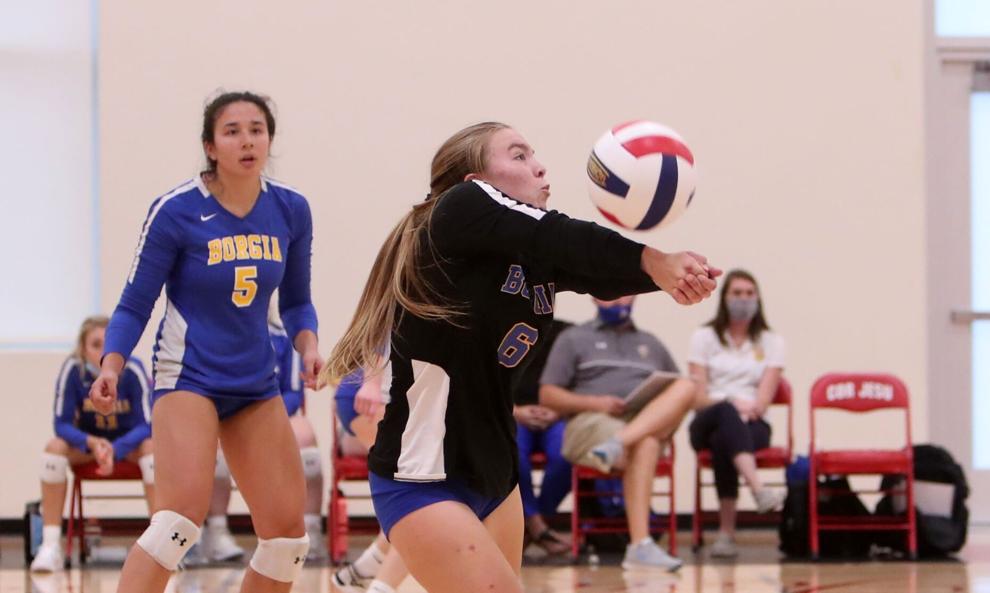 Borgia def. Cor Jesu 25-21, 25-20, 27-25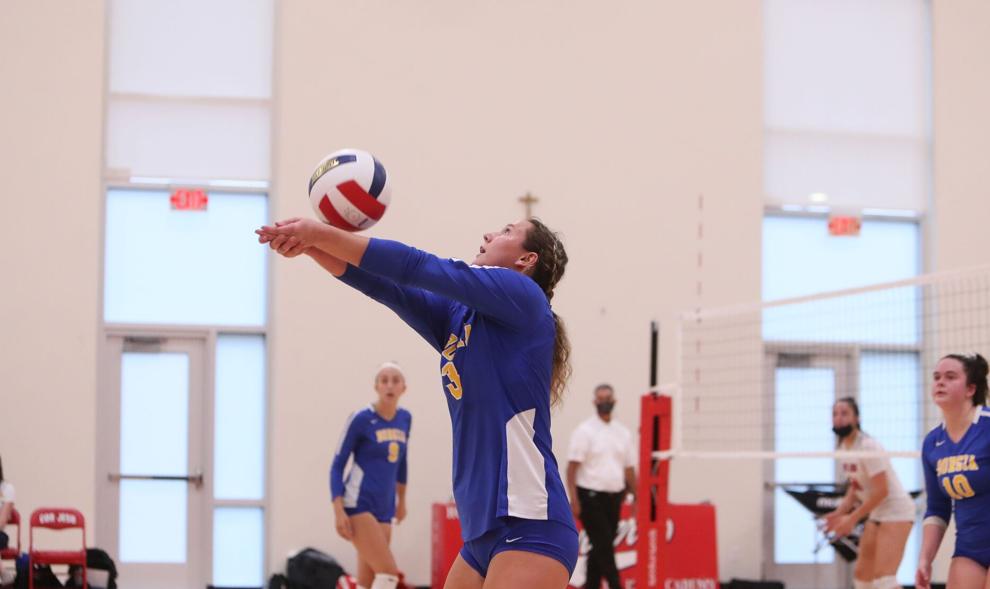 Borgia def. Cor Jesu 25-21, 25-20, 27-25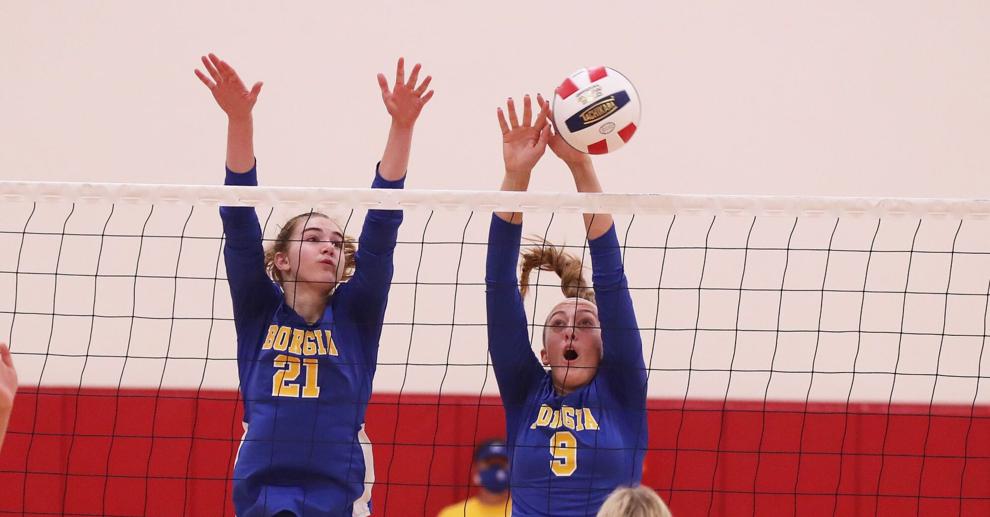 Borgia def. Cor Jesu 25-21, 25-20, 27-25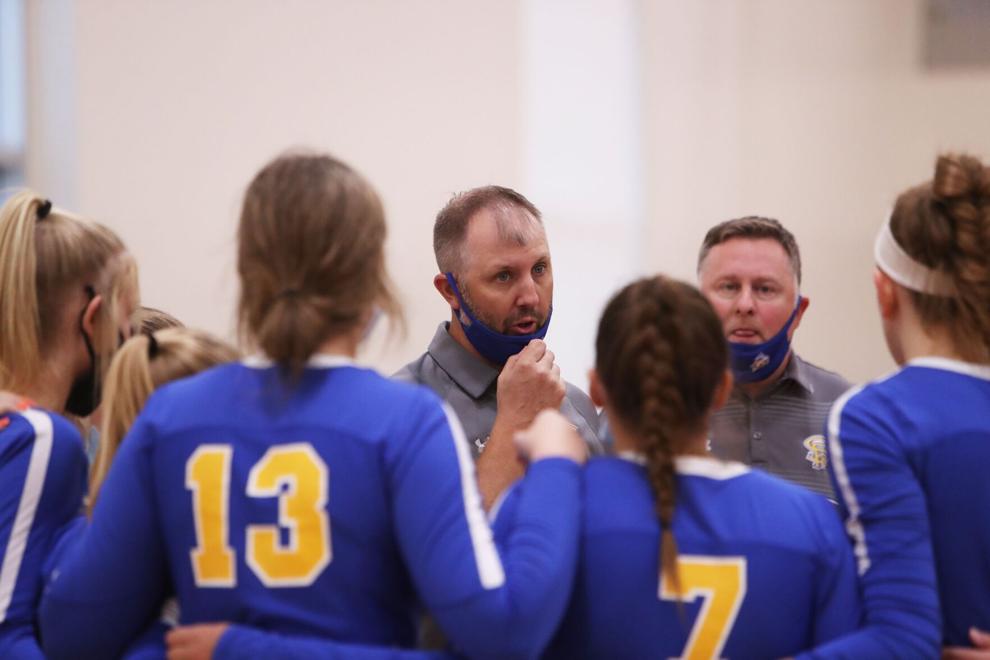 Borgia def. Cor Jesu 25-21, 25-20, 27-25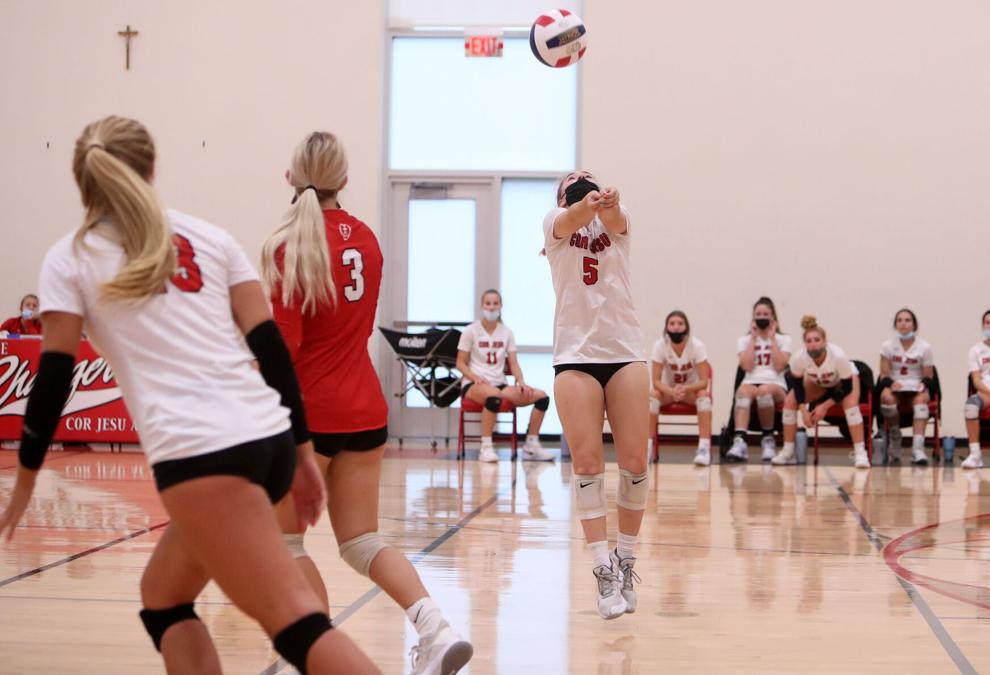 Borgia def. Cor Jesu 25-21, 25-20, 27-25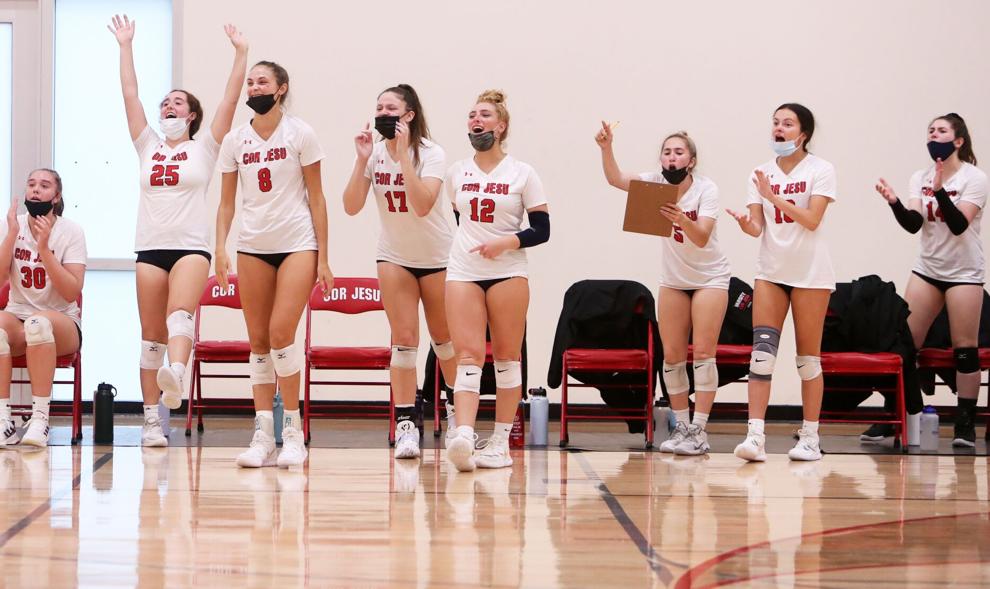 Borgia def. Cor Jesu 25-21, 25-20, 27-25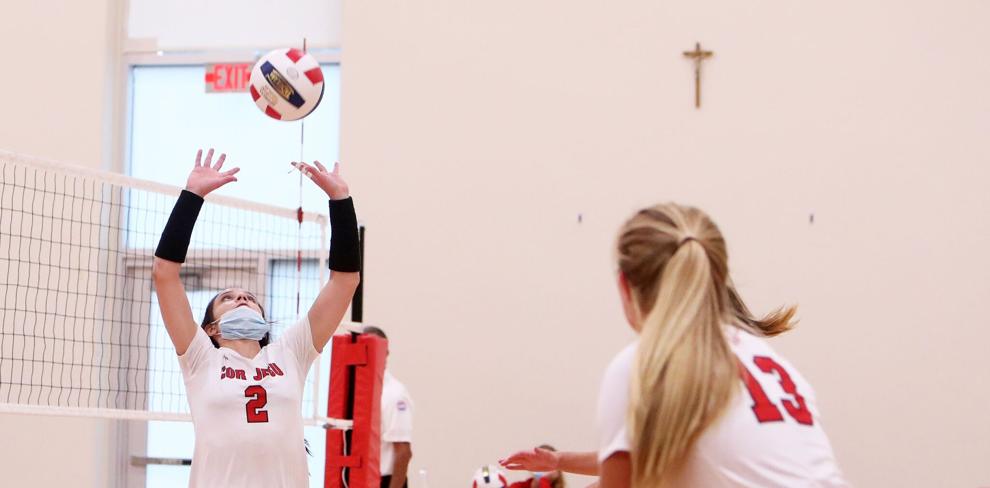 Borgia def. Cor Jesu 25-21, 25-20, 27-25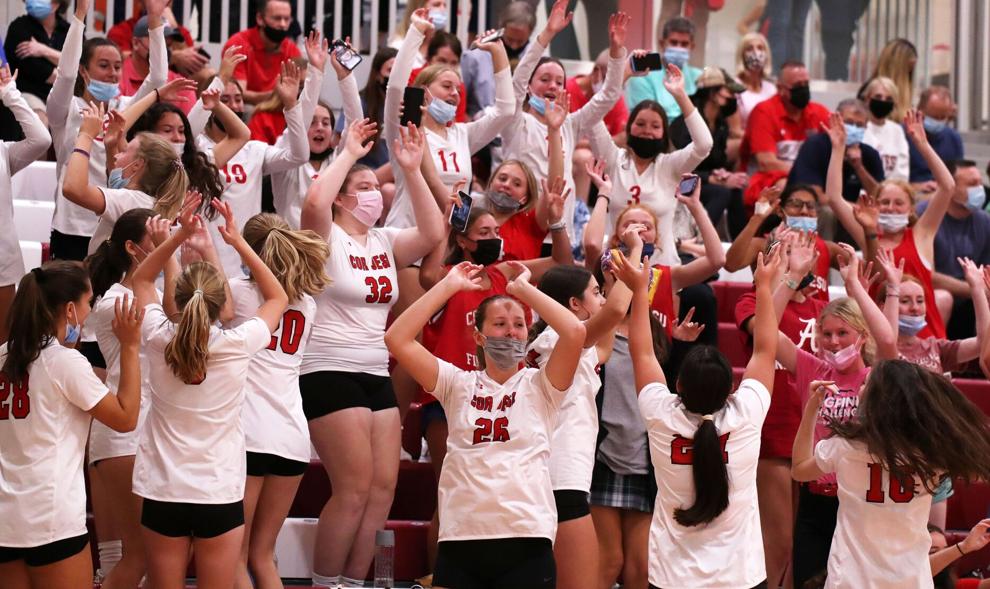 Borgia def. Cor Jesu 25-21, 25-20, 27-25
Borgia def. Cor Jesu 25-21, 25-20, 27-25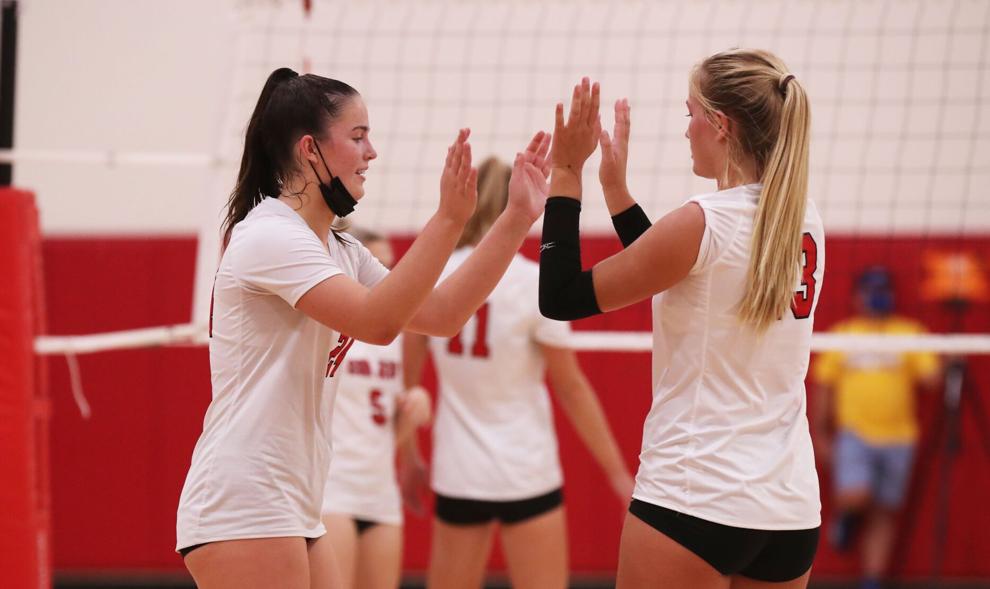 Borgia def. Cor Jesu 25-21, 25-20, 27-25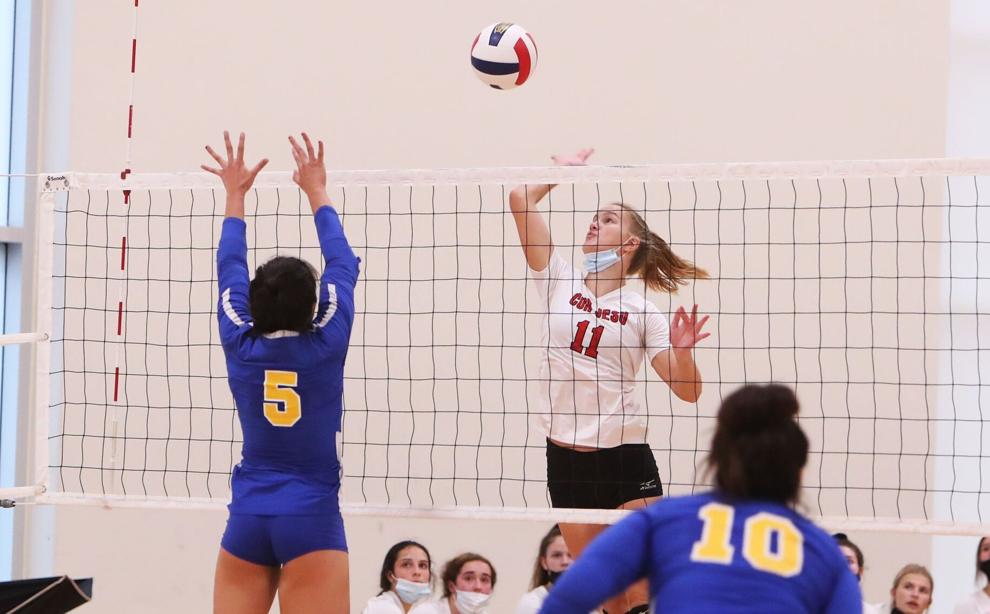 Borgia def. Cor Jesu 25-21, 25-20, 27-25