AFFTON — Cor Jesu senior Jillian Mattingly thoroughly enjoyed her front-row seat.
The middle hitter watched intently as senior teammate Emma Comparato whistled one deadly serve after another across the net Wednesday night.
"I just stood there and smiled," Mattingly said. "It's so fun to watch her do her thing."
Comparato reeled off a pair of seven-point service runs in each set and Mattingly pounded home seven kills as the Chargers bounced Edwardsville 25-19, 25-22 in an interstate battle of area powers at Cor Jesu Academy.
Cor Jesu (12-1) used an intimidating net presence and a razor-sharp service game to win its third match in a row. The St. Louis-based catholic all-girls college preparatory school is off to its best start since the 1999 team won 19 of its first 20 matches.
Comparato got the ball rolling with her impressive jump-serve skills. The 6-foot-1 Mattingly and her net mates took over from there.
"We (were) taken out of system and our girls got a little nervous," Edwardsville veteran coach Lisa Orlet said.
The battled-tested Chargers are on a big-time run. They have beaten traditional power Lafayette twice along with huge wins over Borgia and defending Class 4 state champion Eureka. Their lone loss was a three-set setback to Memphis area toughie Briarcrest Christian, which has won the Division II Tennessee AA state championship two of the last three years.
"We're playing pretty well right now," Cor Jesu coach Keith Price said. "We honestly look at it as next point, next match — what are we going to do to get better?"
Comparato helped the Chargers bust out of the gate by serving the first seven points of the match. The libero then reeled off another streak of seven in a row in the second set to rally her team from an eight-point deficit.
The Tigers (15-3) never found an answer to her lethal jump serve.
"It's about being consistent with the toss," Comparato said. "Everything was working for me. I was in a groove tonight."
Comparato finished the match with 16 service points. Of the Chargers' first 35 points, 15 came off of her serves.
Price likes to begin each match with Comparato at the line. With good reason.
"We have the motto, 'high risk, high reward,'" Price said. "We talked about making sure that we serve aggressively. If you're on, like we were tonight, then it's a good reward."
Cor Jesu sophomore Maddie Hoffman added six back-line points to the attack.
"My serve is definitely something I'm confident in," Hoffman said. "It's one of my stronger things."
That super service cleared the way for Mattingly and fellow senior hitters Jennifer Nuelle and Emily Henken to do damage up front. Nuelle had a match-high eight kills. Henken added six.
"When (we) serve like we did tonight, it changes the entire game," said Mattingly, who will continue her career at St. Louis University. "They made it easy for us."
Kelsey Watson and Jessica Smith also chipped in with big attacks.
Mattingly put down three successive points to finish off the early 7-0 blitz that put the Chargers in control. Edwardsville climbed back to within 18-15 before a tip from Smith quelled the comeback. Hoffman reeled off three successive winners, the final two on kills by Nuelle, for a 22-15 lead.
Henken's kill and an Edwardsville miscue closed out the opener.
The Tigers bolted out to a 10-2 lead in the nightcap behind solid net play from Alexa Harris, Gabby Saye and Rhianna Huebner.
But Comparato took over with another seven-point outburst to erase the deficit. Four back-line points from Lily Rogers and a well-placed tip by Smith put the hosts up 21-18.
Henken, Smith and Nuelle then closed out the 51-minute match with impressive kills.
"Before every practice, we're thinking about a trip to state," Mattingly said. "That's our goal and we're not afraid to talk about it."
Cor Jesu vs. Edwardsville volleyball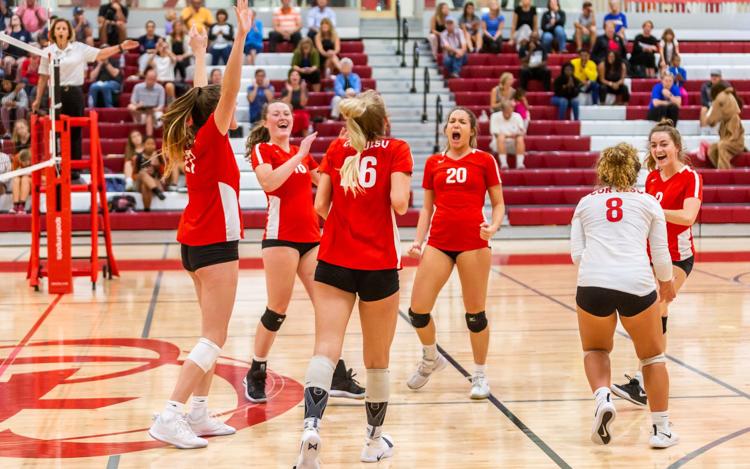 Cor Jesu vs. Edwardsville volleyball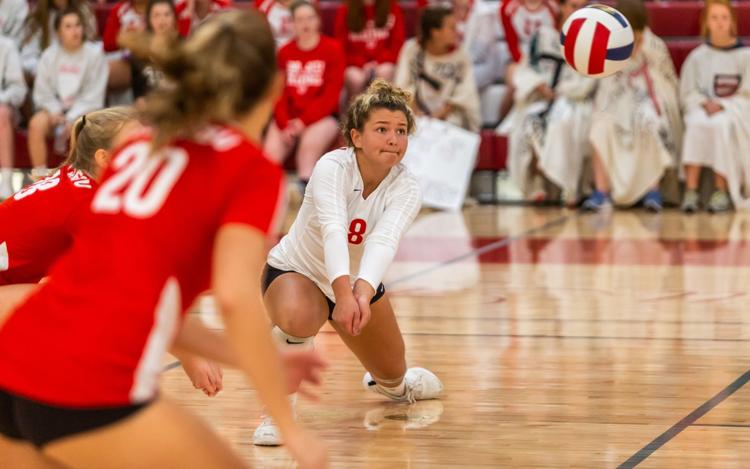 Cor Jesu vs. Edwardsville volleyball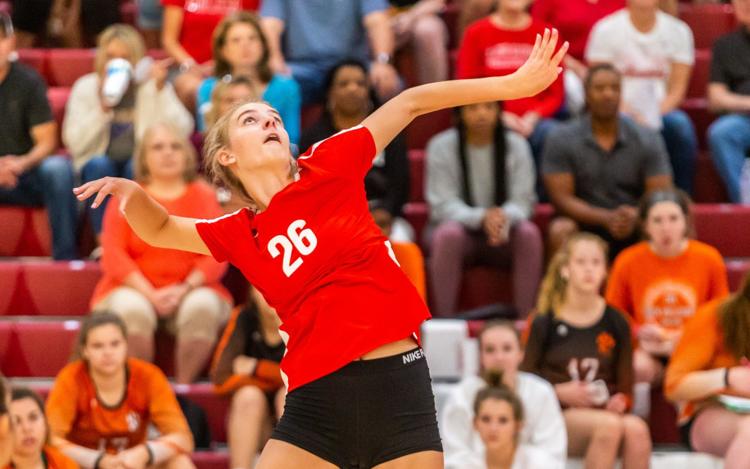 Cor Jesu vs. Edwardsville volleyball
Cor Jesu vs. Edwardsville volleyball
Cor Jesu vs. Edwardsville volleyball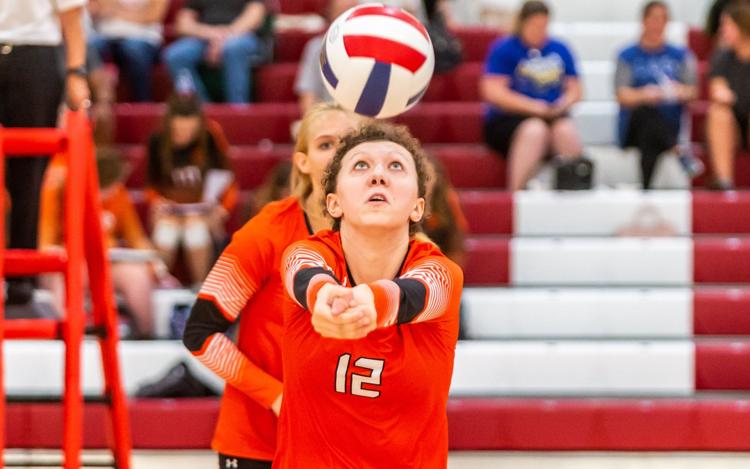 Cor Jesu vs. Edwardsville volleyball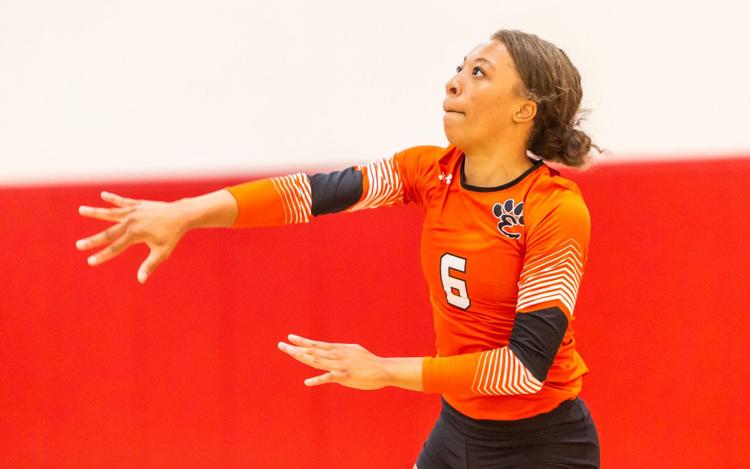 Cor Jesu vs. Edwardsville volleyball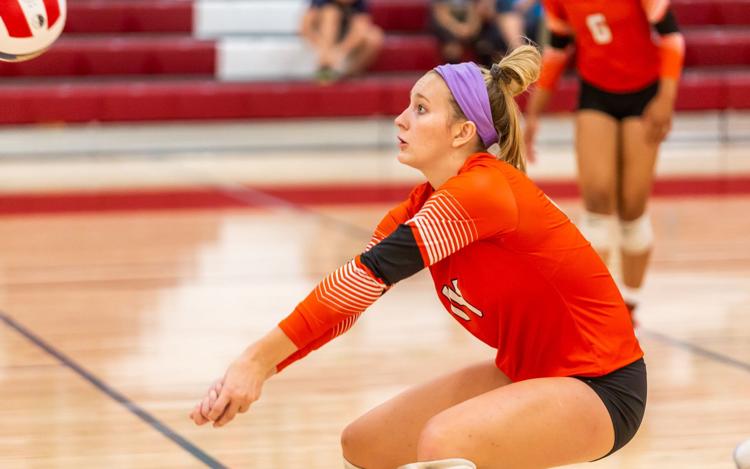 Cor Jesu vs. Edwardsville volleyball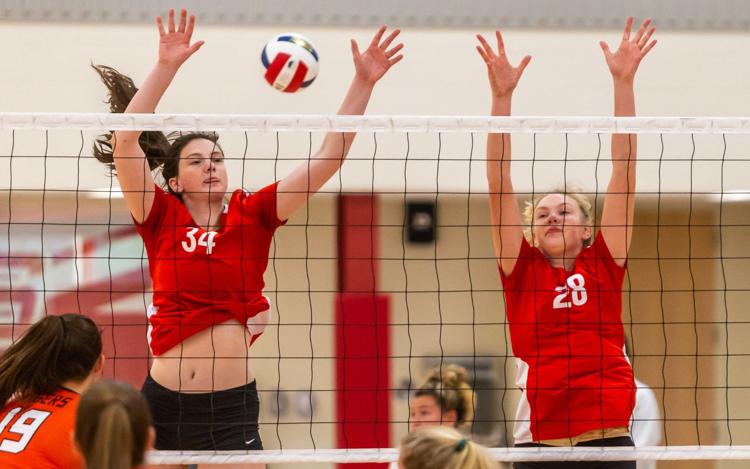 Cor Jesu vs. Edwardsville volleyball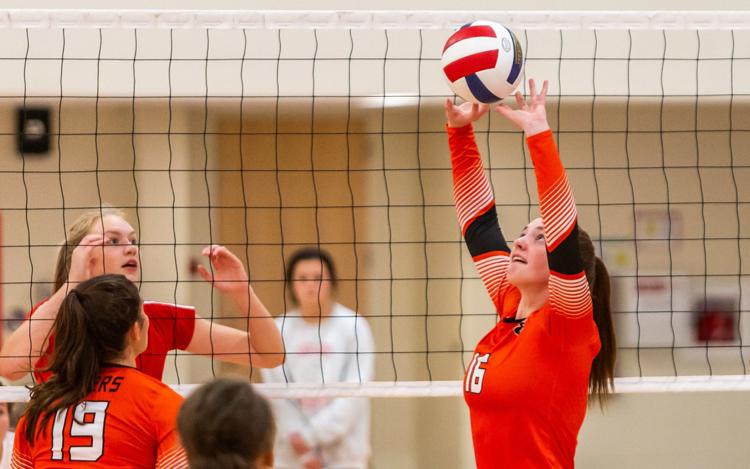 Cor Jesu vs. Edwardsville volleyball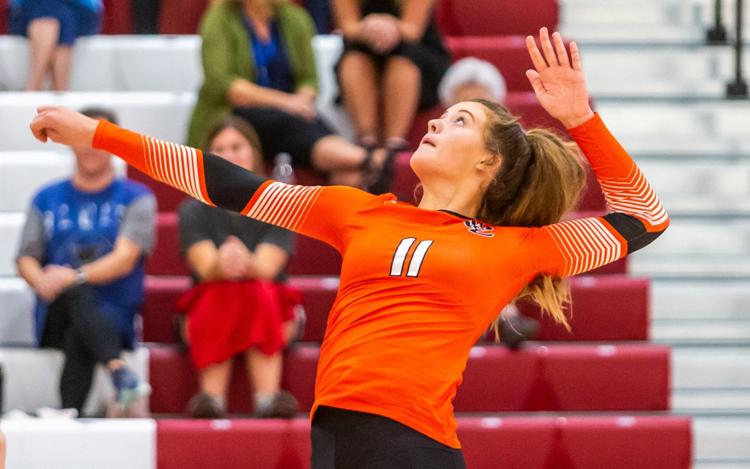 Cor Jesu vs. Edwardsville volleyball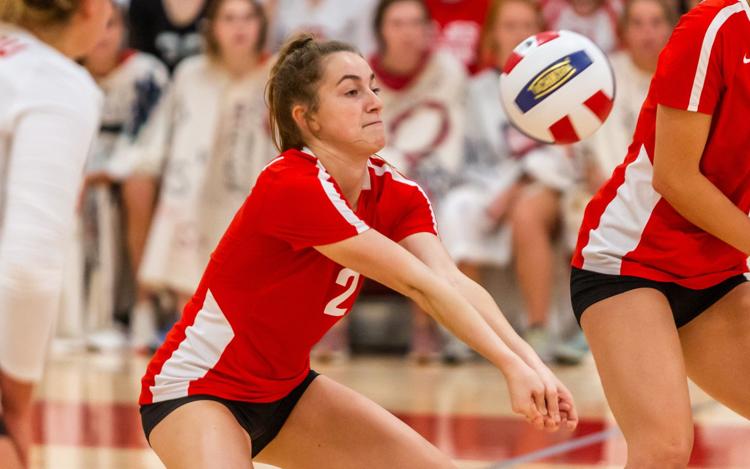 Cor Jesu vs. Edwardsville volleyball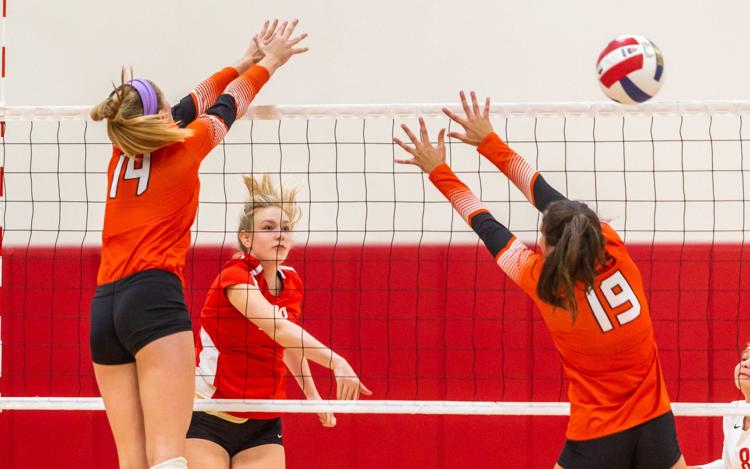 Cor Jesu vs. Edwardsville volleyball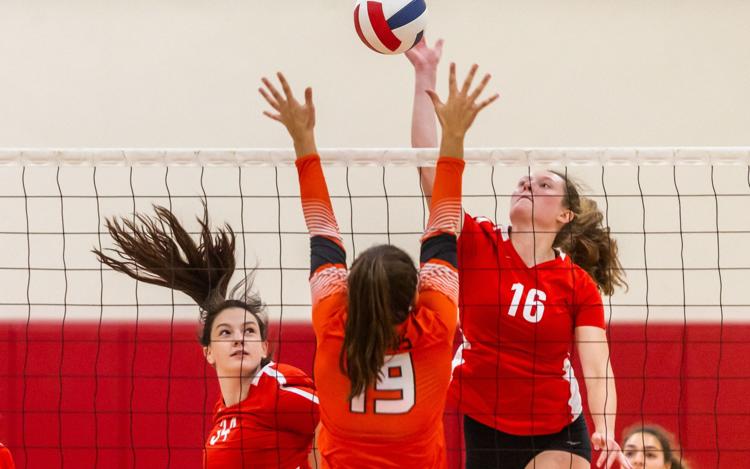 Cor Jesu vs. Edwardsville volleyball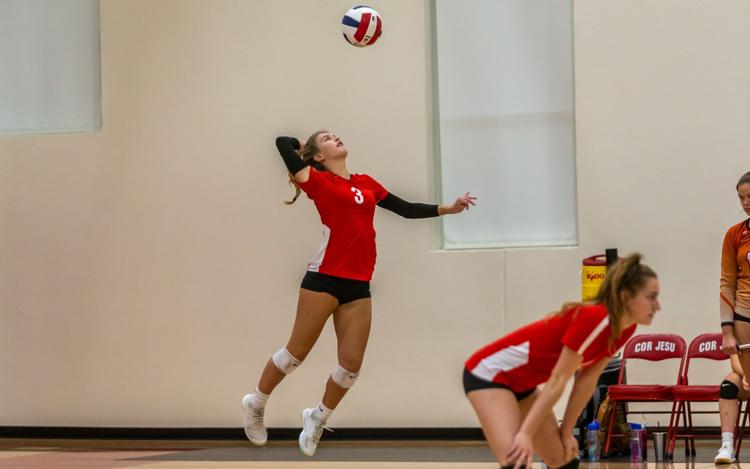 Cor Jesu vs. Edwardsville volleyball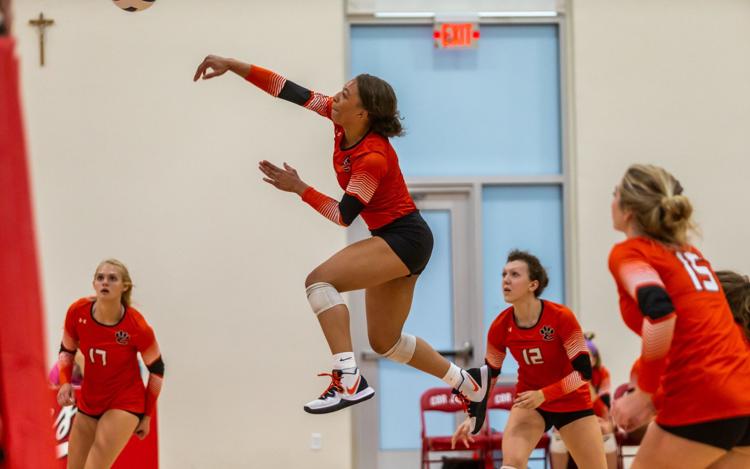 Cor Jesu vs. Edwardsville volleyball