CAPE GIRARDEAU — Cor Jesu senior Madison Hoffman was caught by surprise.
The libero still was basking in the glow of helping lead the Chargers to the Class 5 girls volleyball state championship Friday afternoon when the celebration shifted to her. Not only had her Chargers captured the ultimate prize for the first time since 2002, but she recorded career dig 1,000 during the match.
"I had no idea," Hoffman said. "I didn't even know if I reached it or not. The moment I knew is after we won, whenever they showed me the sign."
Aided by a stout block up front, Hoffman had 13 digs as Cor Jesu beat Lee's Summit West 25-14, 25-18, 22-25, 25-23 to claim the school's fifth state title.
Cor Jesu also won championships in 1995, 2000, 2001 and 2002.
"I wanted to run the team in the way that there was a high chance Maddie doesn't get 1,000 digs," first-year Cor Jesu head coach Tim Haffner said. "And Maddie knew that. She was committed to what this team wanted to be and obviously it's unbelievable."
Hoffman still was clutching the state trophy when the dig milestone signs were unfurled.
"It's really cool to get 1,000 digs, but I care about my team," Hoffman said. "My team's my family."
That mentality is what propelled Cor Jesu to finish the season with 18 consecutive wins, and it showed in the championship against the Titans.
Kaylie Drysdale put down 10 kills, Edith Behrens had nine kills and Jacqueline Beville had eight for Cor Jesu (23-5-3), No. 3 in the STLhighschoolsports.com large-school rankings.
Gretchen Olson had two solo and four combination blocks to go with seven kills. Sidney Hogan had five aces and combined with Mia Hinkamper for 37 assists. Paula Boser came off the bench and had two clutch aces.
"Paula got cut from this team her sophomore and junior year," Haffner said. "We have a lot of good players at Cor Jesu and she's unfortunately been behind some great players. But she kept coming out year after year and she wanted to be part of this team. I'm so happy for her. She played great."
Syndey Handel had 14 kills and Lacey Higgins had 42 assists for Lee's Summit West (23-12-1), which finished as the runner-up for the fifth time to go along with the 2007 title it won over the Chargers.
Cor Jesu grabbed control of the opening set with an 8-0 run. Olson had a pair of solo blocks and Hogan put down two aces to help the Chargers take the opener.
Cor Jesu had 11 total blocks.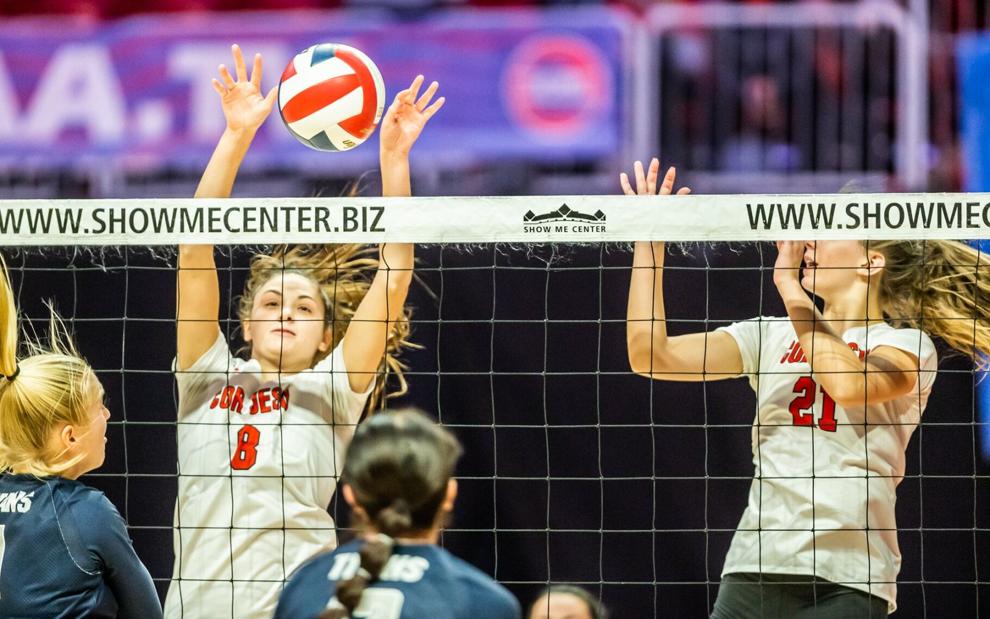 "My coach always says that we need to take away an area of the court, not the ball, and I think that that's like one of the most successful things that we do as a team," Olson said. "It puts our defense in a great position."
Cor Jesu continued to roll in the second set. Two Beville kills sandwiched an Olson stuff to make it 11-6.
Lee's Summit West cut it to three but couldn't get any closer. A Drysdale kill was followed by two consecutive Hogan aces to give the Chargers a 2-0 lead.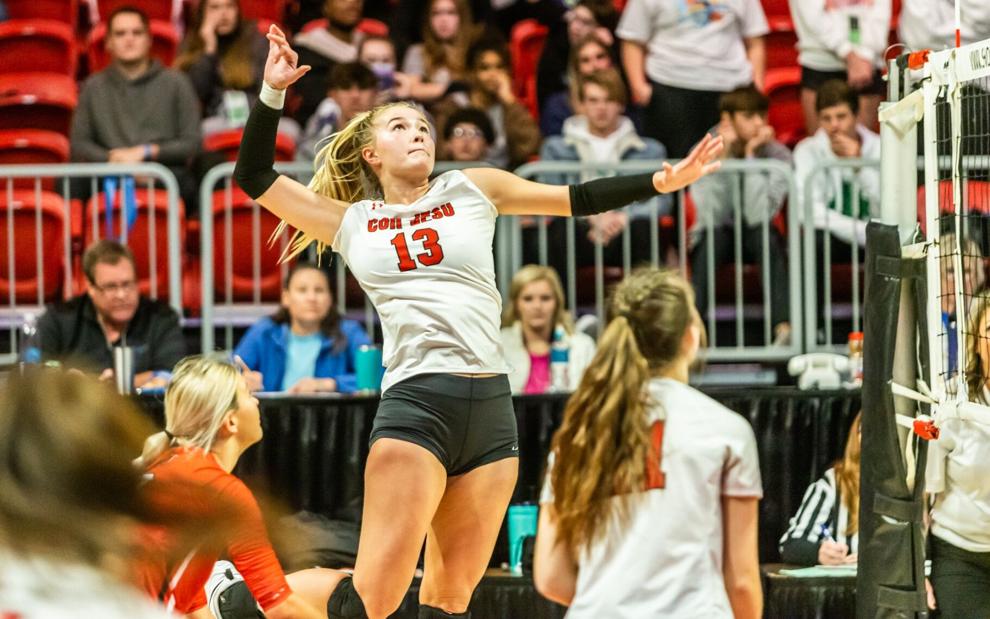 Lee's Summit West closed out the third set on a 4-1 run to send it to a fourth set. Ryanne Wattree and Kenzie Kennicutt had big kills down the stretch for the Titans.
A Grace Killion kill and an Olson block gave Cor Jesu a 22-20 lead in a tension-filled fourth set.
The Titans came back to tie it at 23-all on a back row blast from Kennicutt, but Beville answered with a laser on a free ball and a net violation by Lee's Summit West ended the 1-hour, 38-minute match.
"We started off a little rough, but then we got it back in the middle and then we just pushed through towards the end," Beville said. "We just all looked at each other and we're like it's just us on the court. Don't worry about anything else going on."
Haffner, who spent the last four years as an assistant coach for the Chargers, says goodbye to nine seniors, some of whom had played for him on Cor Jesu's JV since they were freshmen.
"They trusted each other," Haffner said. "They trusted me. They worked hard every single day. It's something we talked about. It's something we talked about from week one. And then we knew what we needed to do to get to that point. The girls committed to it and I couldn't ask for more."
Class 5 girls volleyball state championship: Cor Jesu def. Lee's Summit West 25-14, 25-18, 22-25, 25-23
Class 5 girls volleyball state championship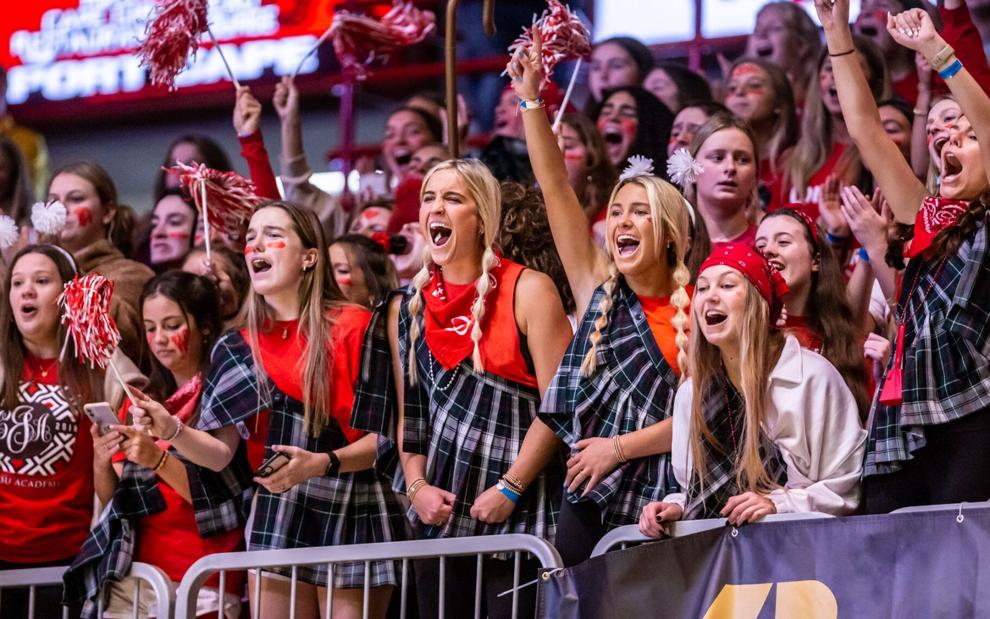 Class 5 girls volleyball state championship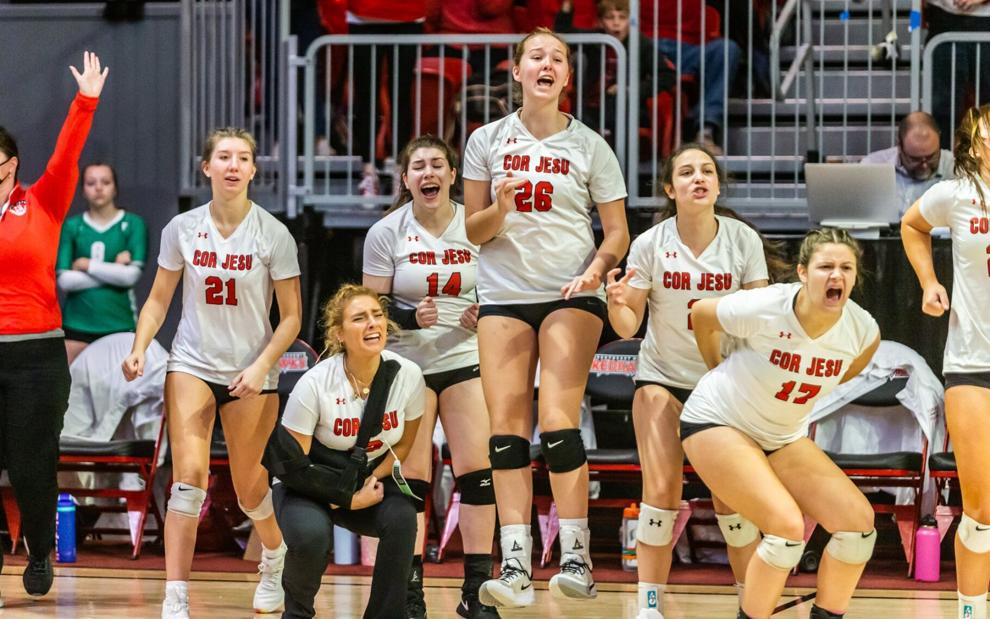 Class 5 girls volleyball state championship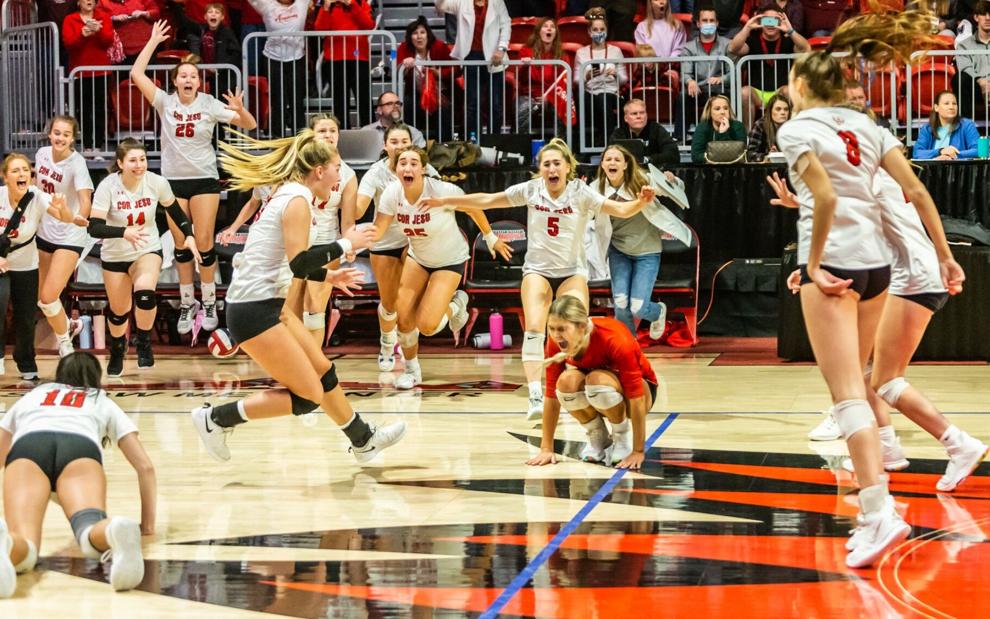 Class 5 girls volleyball state championship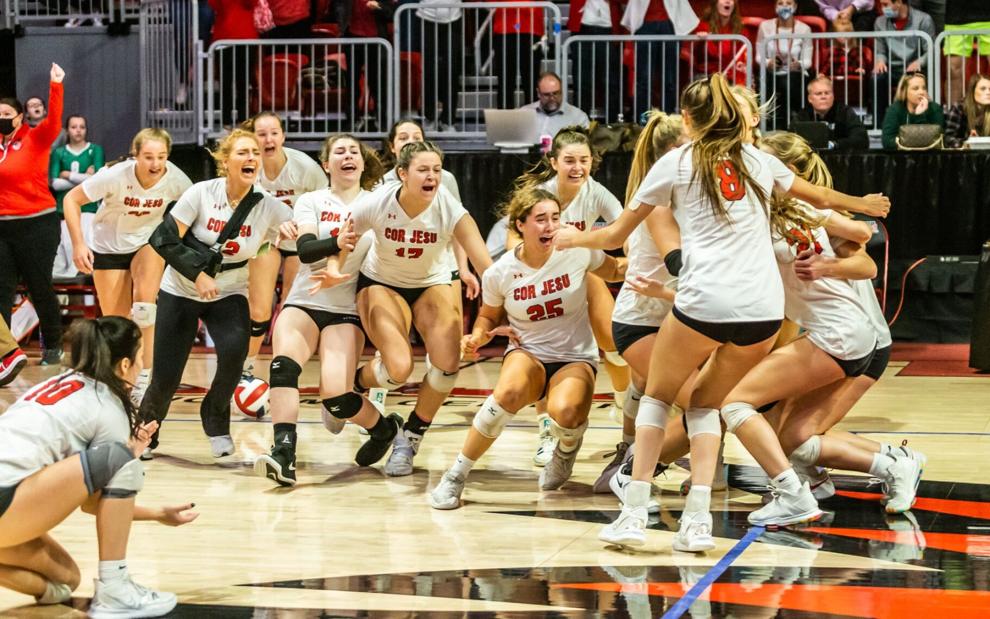 Class 5 girls volleyball state championship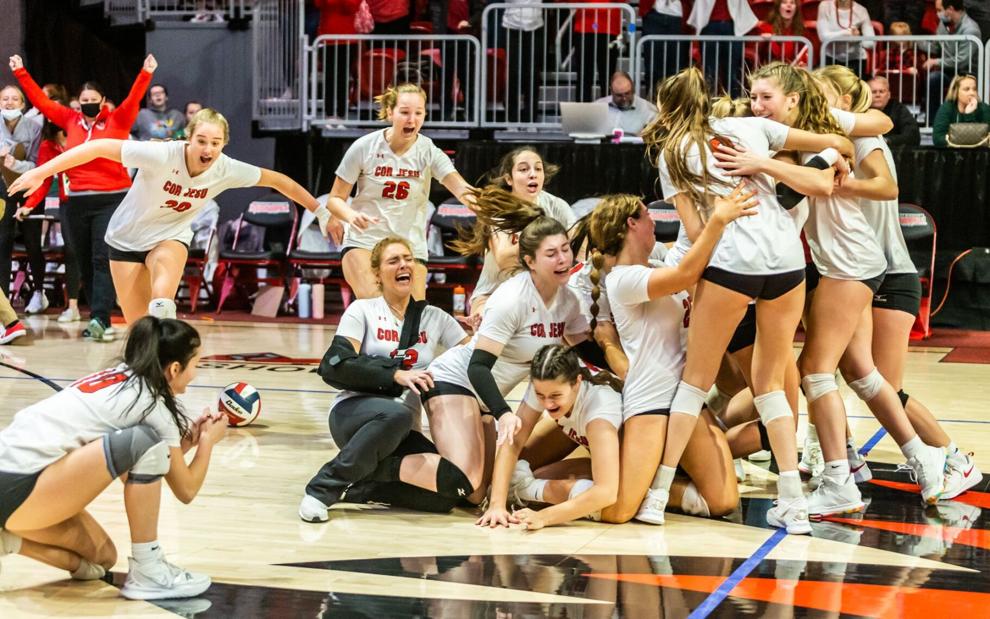 Class 5 girls volleyball state championship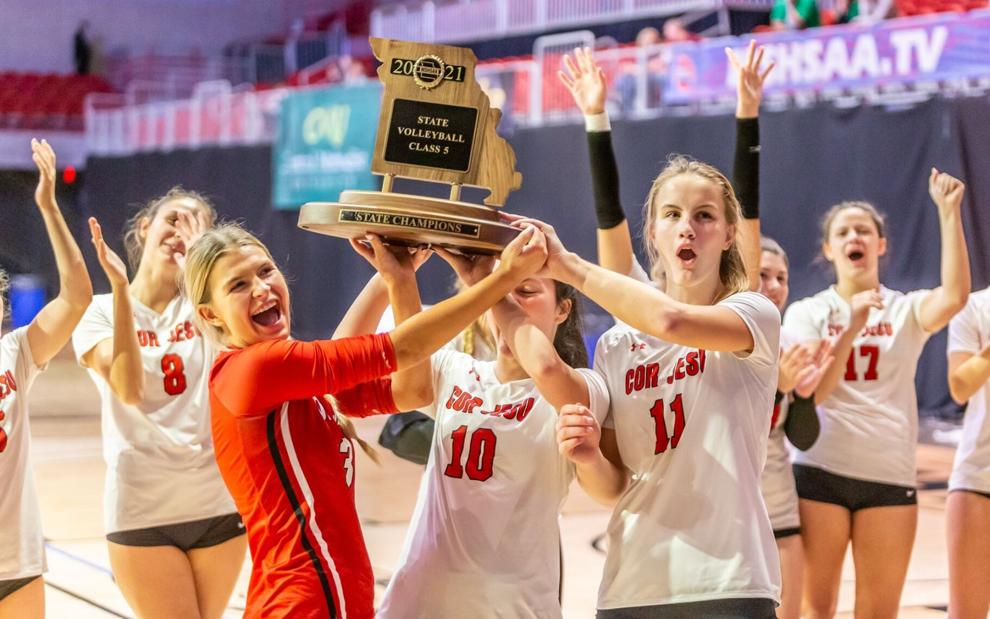 Class 5 girls volleyball state championship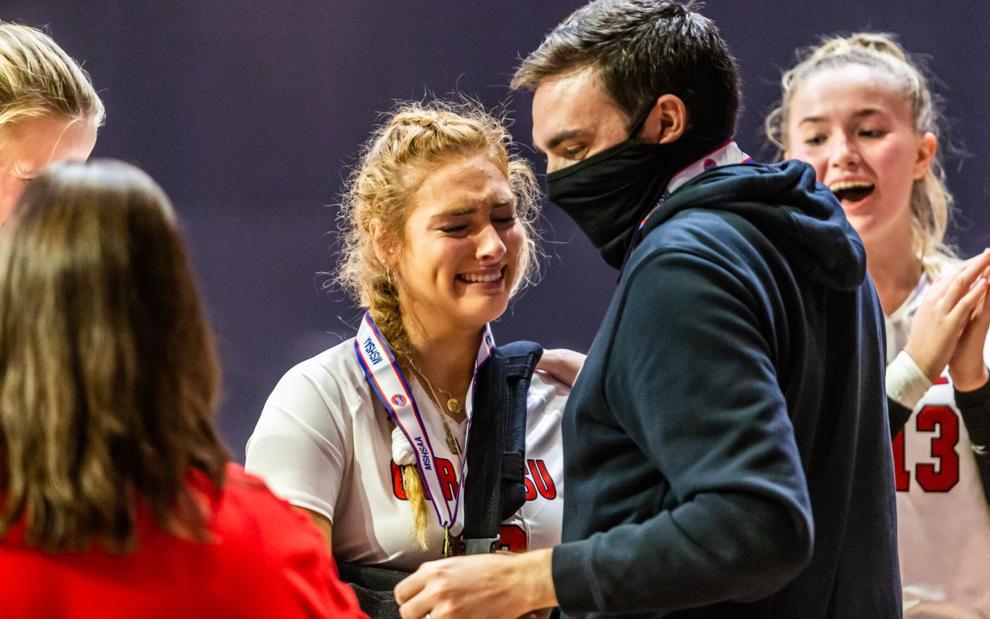 Class 5 girls volleyball state championship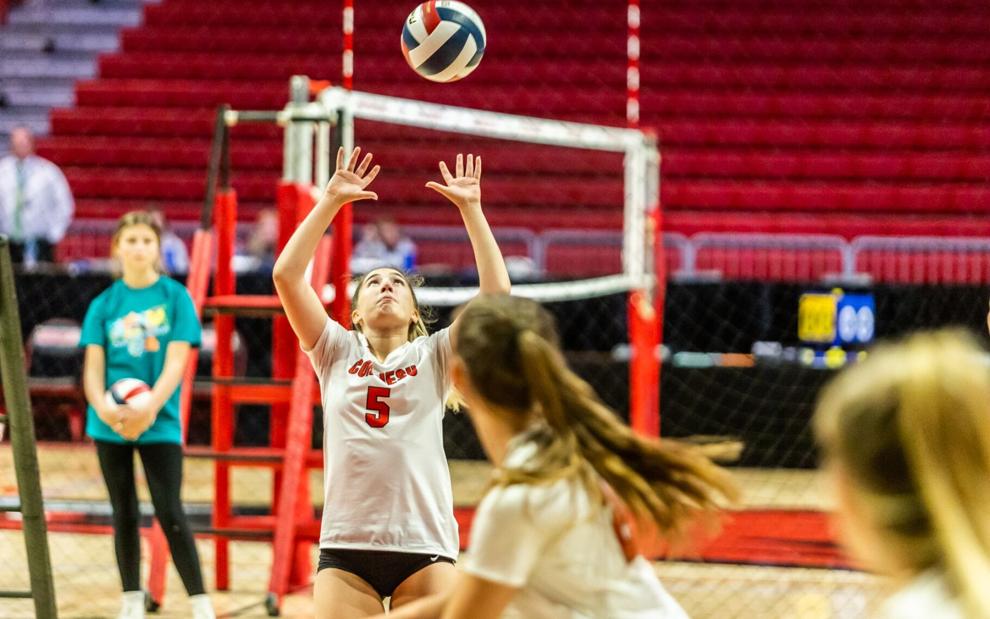 Class 5 girls volleyball state championship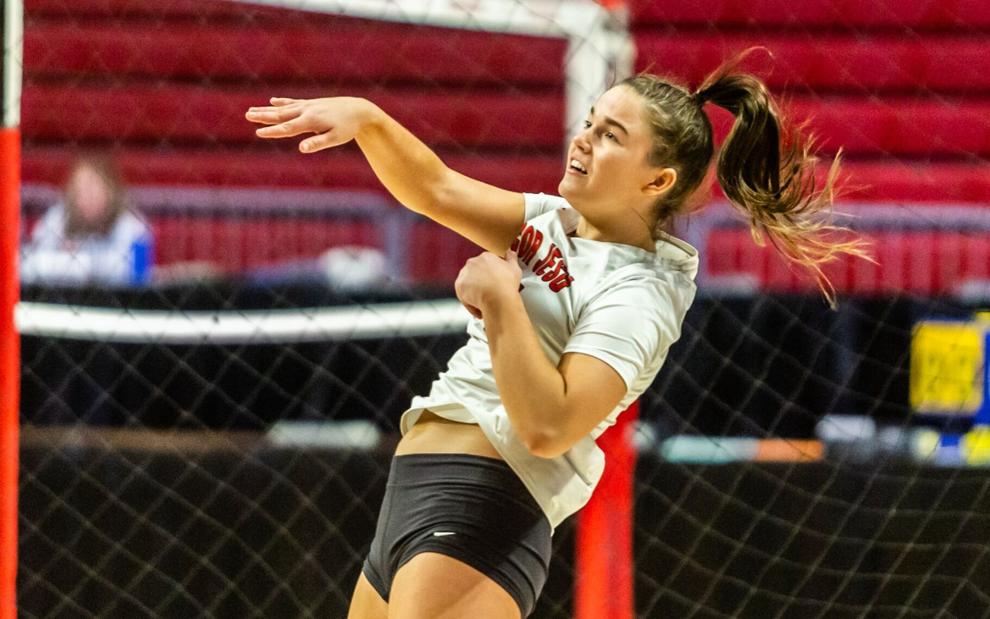 Class 5 girls volleyball state championship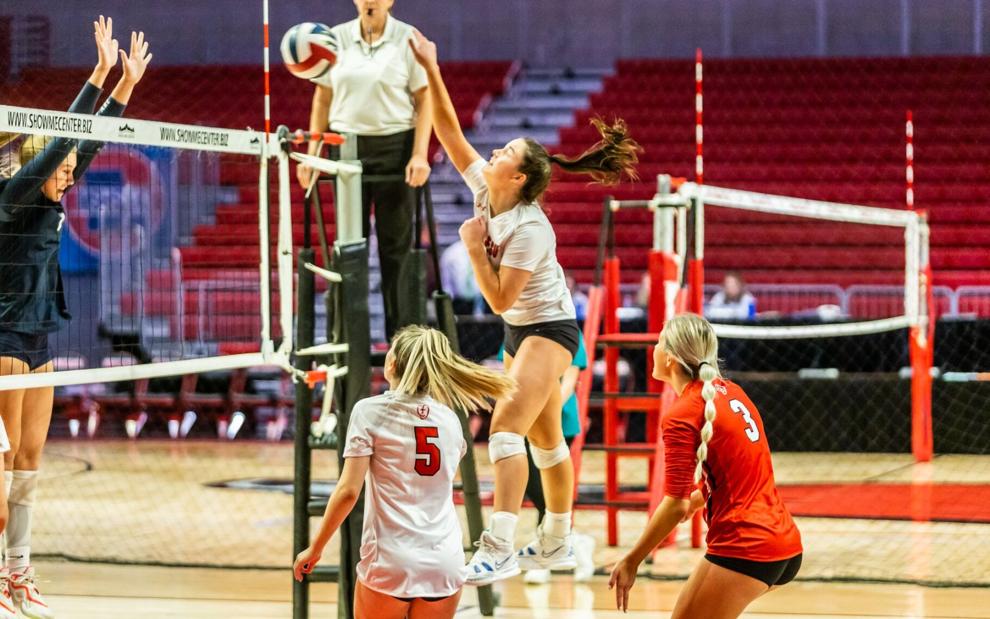 Class 5 girls volleyball state championship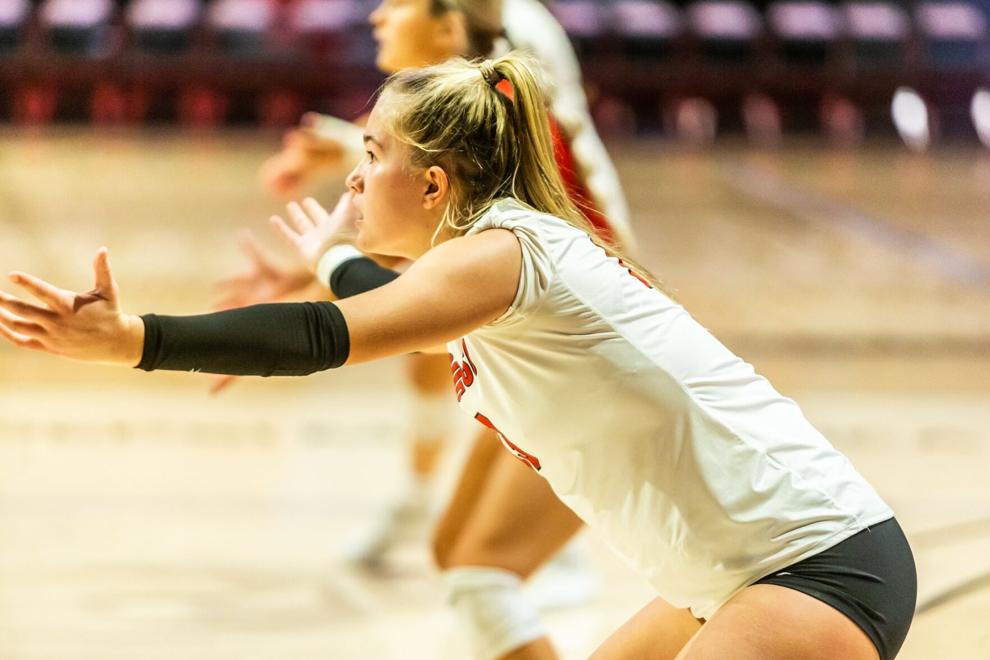 Class 5 girls volleyball state championship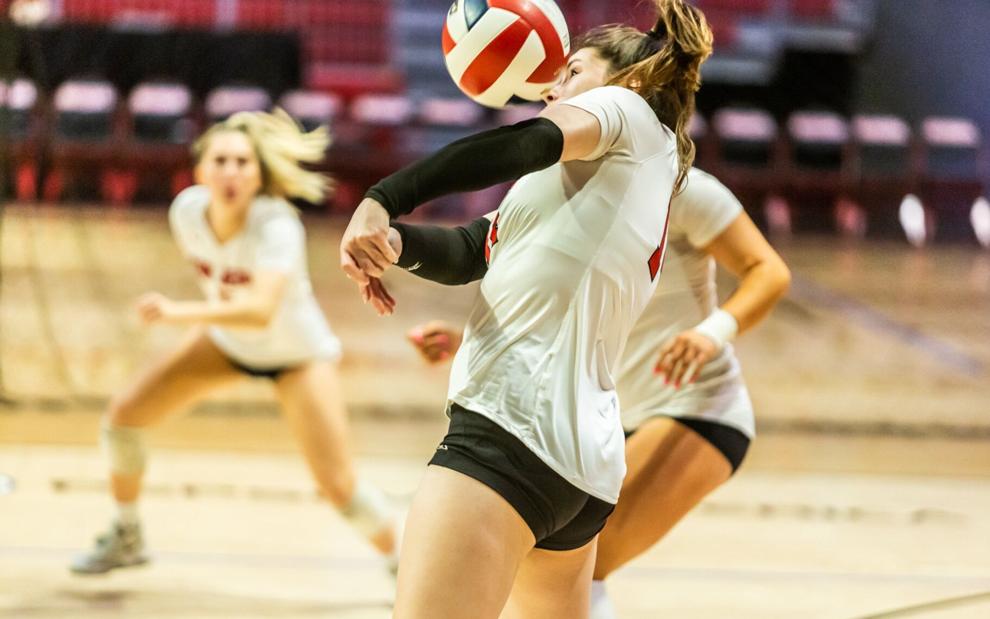 Class 5 girls volleyball state championship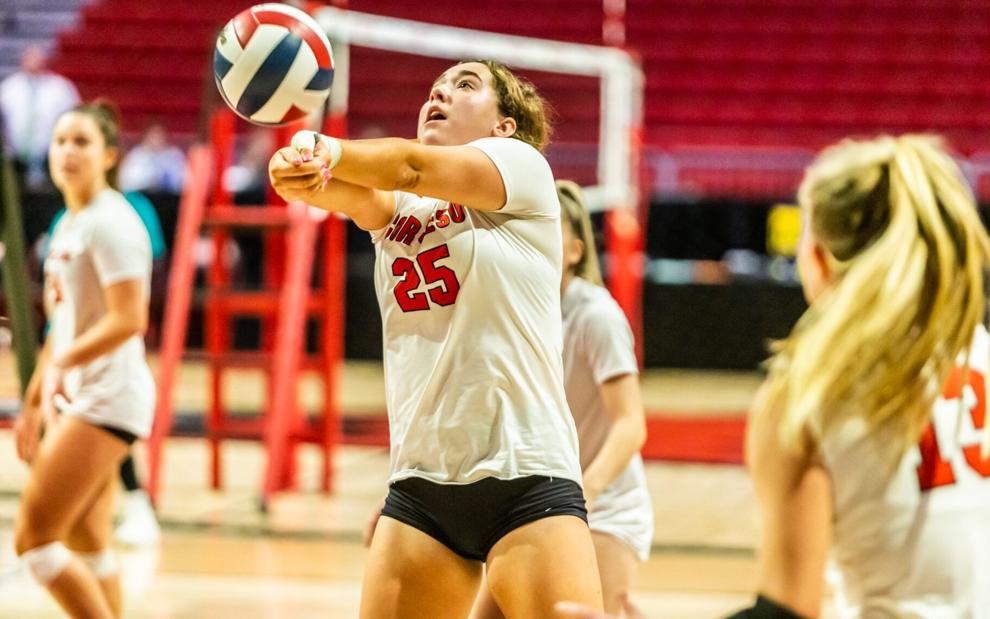 Class 5 girls volleyball state championship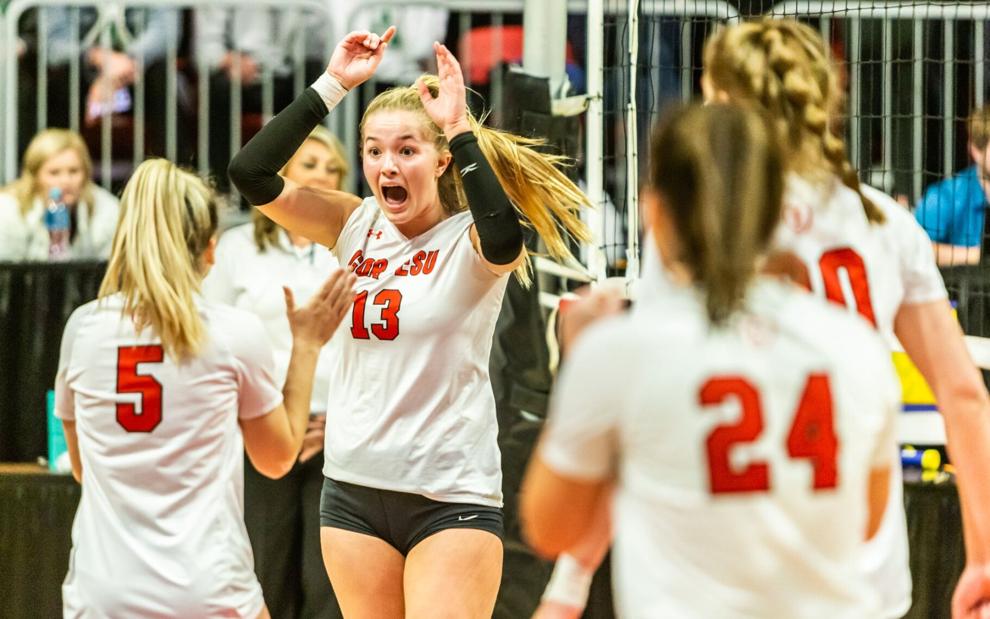 Class 5 girls volleyball state championship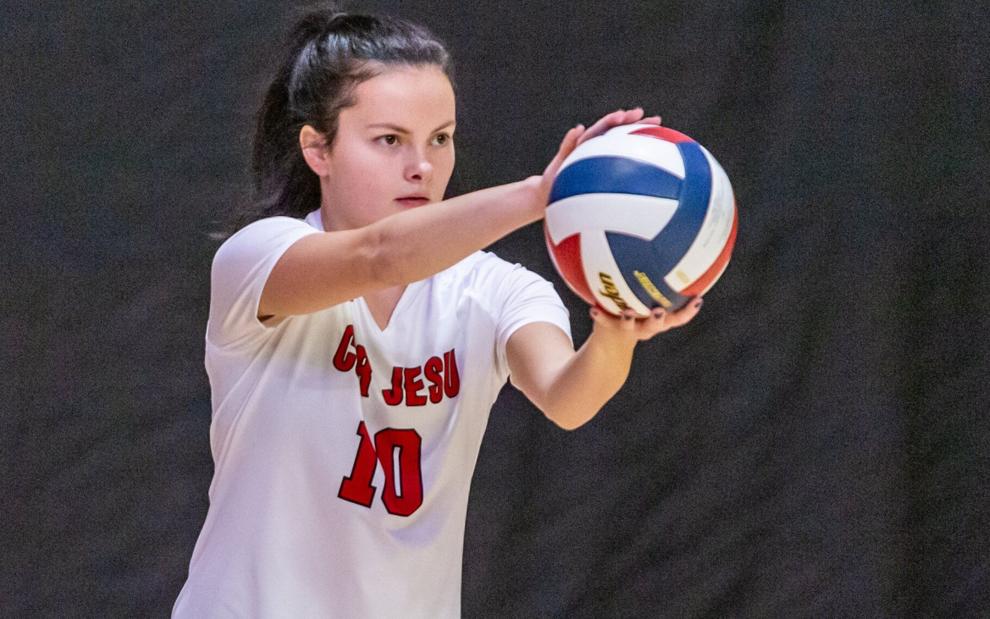 Class 5 girls volleyball state championship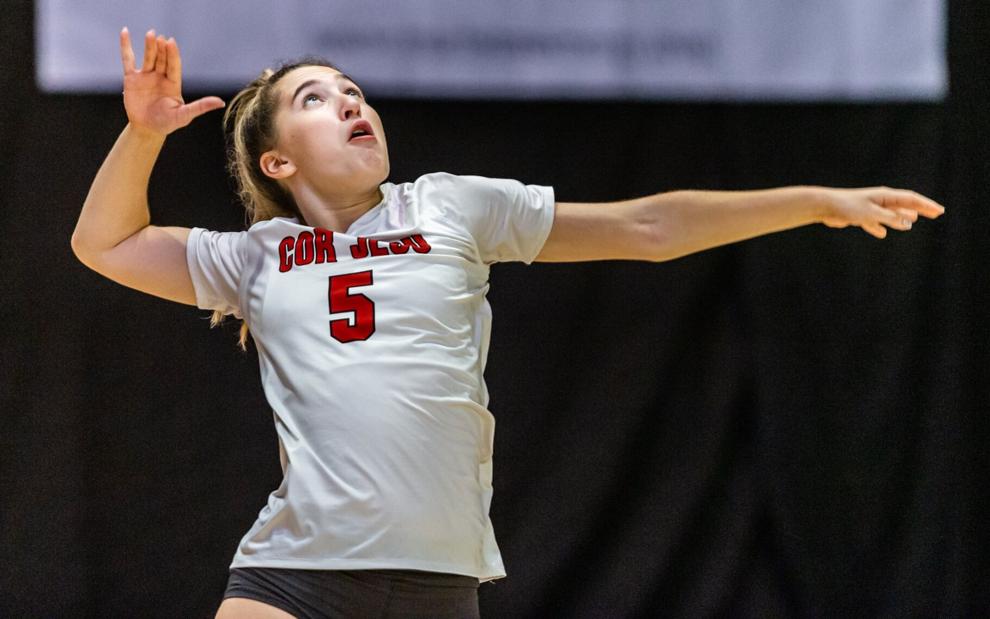 Class 5 girls volleyball state championship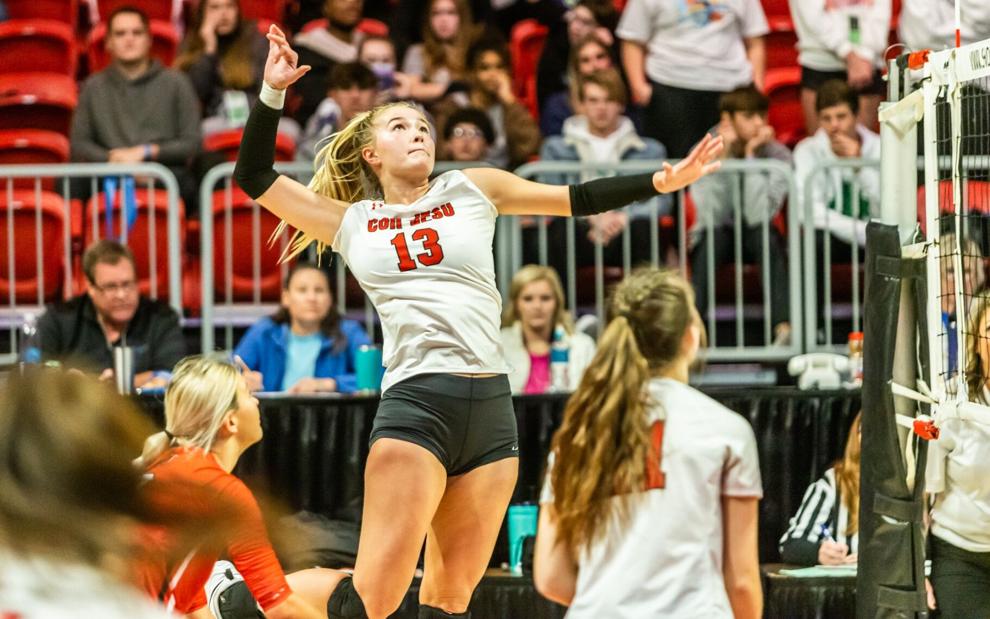 Class 5 girls volleyball state championship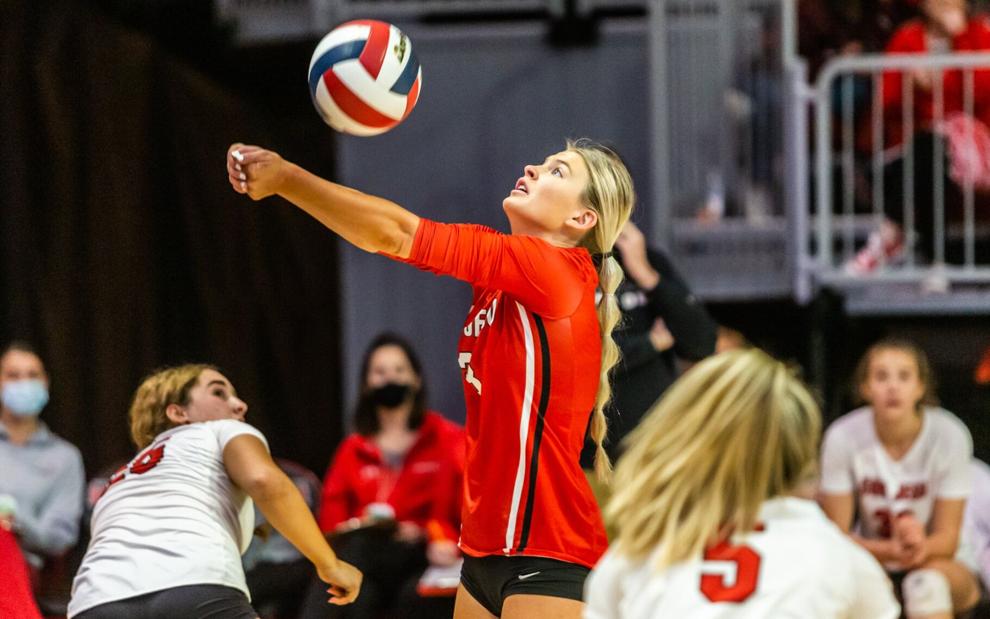 Class 5 girls volleyball state championship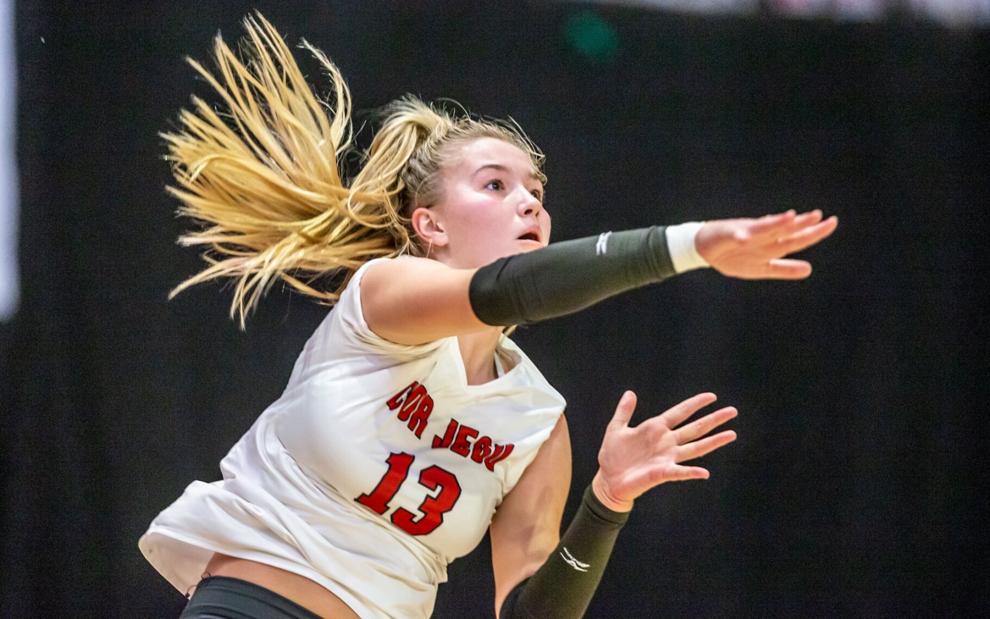 Class 5 girls volleyball state championship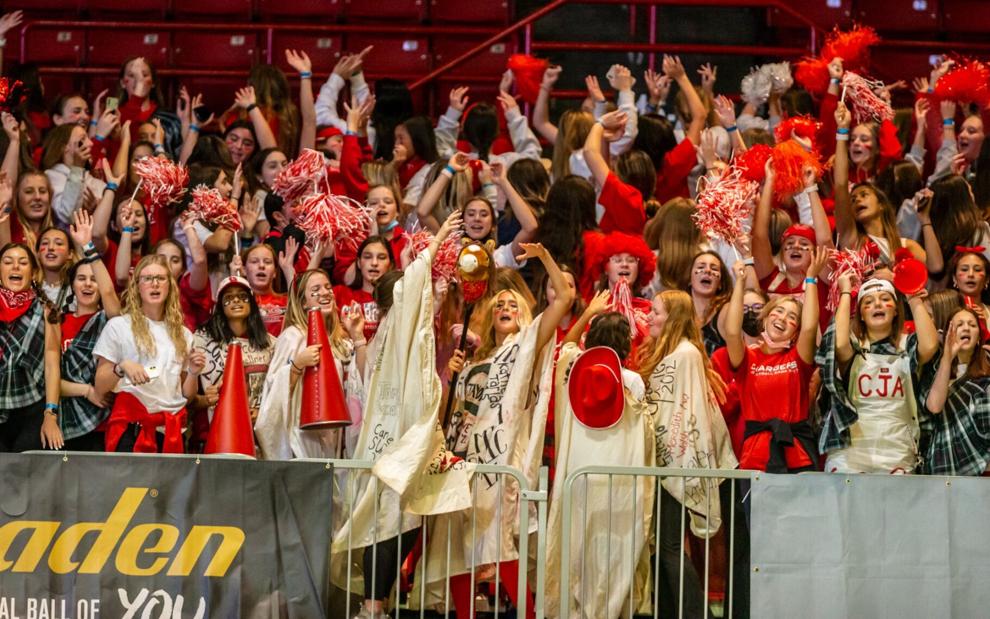 Class 5 girls volleyball state championship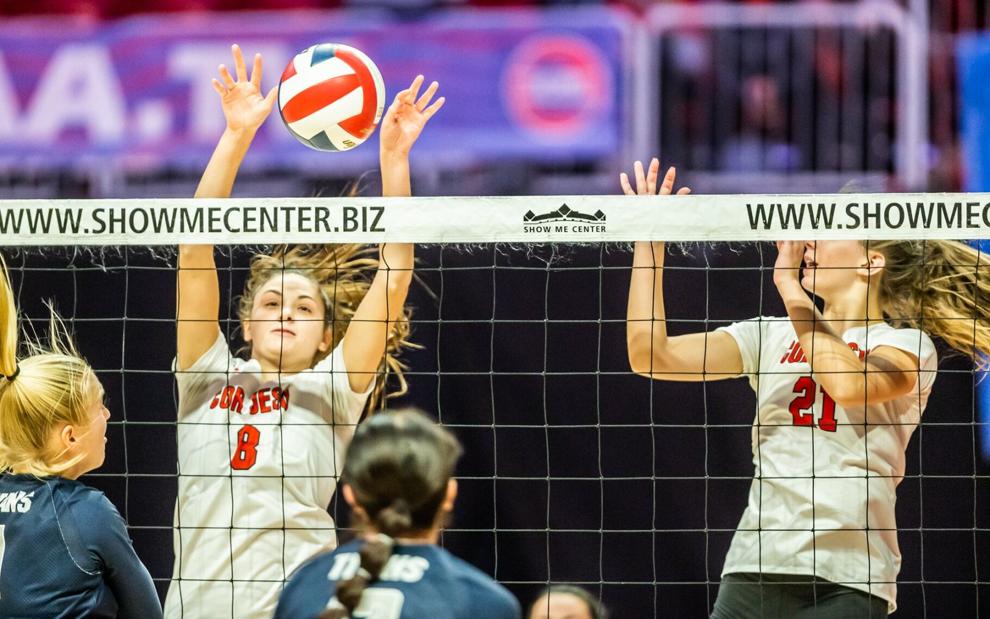 Class 5 girls volleyball state championship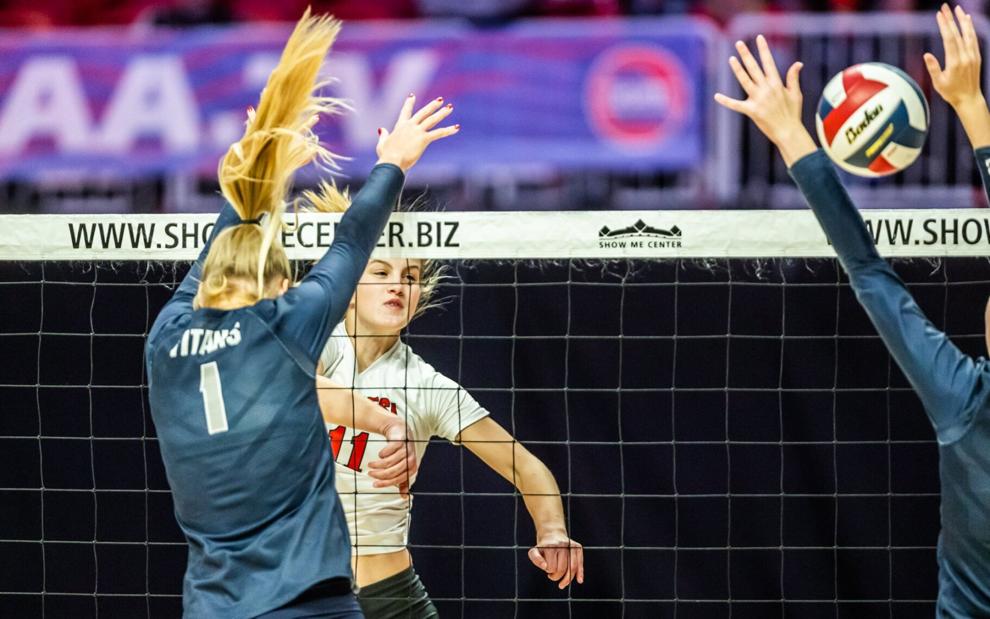 Class 5 girls volleyball state championship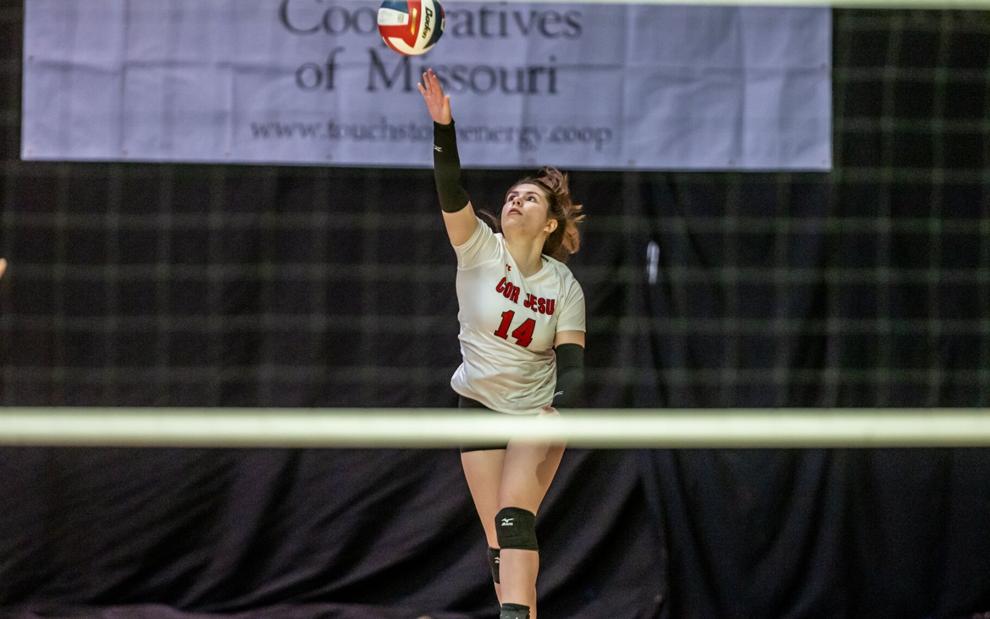 Class 5 girls volleyball state championship