TROY, Ill. — Melanie Davis had a feeling her team was capable of hoisting some hardware last season.
Turns out the East St. Louis volleyball coach just needed some time to get her players to buy in.
The Flyers went all in Thursday, sweeping Mascoutah 27-25, 25-17 to claim the Class 3A Triad Regional title, their first since 2007.
"This is (essentially) the same team from last year," Davis said. "I knew back then, but they had to realize it."
East St. Louis (15-20-2) will play Centralia (23-5) in a Class 3A Waterloo Sectional semifinal at 5:30 p.m. on Monday.
Throughout their roller coaster of a season, Davis didn't know if the Flyers realized just how talented they were. Everything finally came together in a regional semifinal as the Flyers knocked off top-seeded Highland.
"It was just our dedication," East St. Louis senior hitter Jayla Holcombe said. "We knew our season didn't go as planned, so we knew it was 'do or die' for us. We just took it one game at a time and the biggest thing is if we had our energy, we'd succeed."
That energy carried over to the first set as the Flyers bolted out to a 7-2 lead and forced Mascoutah (17-20) to burn its first timeout. Out of the break, East St. Louis didn't cool down and extended its lead to 12-3 before forcing the Indians to burn their final timeout.
"We were really quiet before the game," Mascoutah coach Todd Gober said. "We weren't sure if the quiet were nerves or focus, but it was nerves. They're used to us yelling at practice, so we had to raise up the tempo in the huddle and I think once they settled in they started playing their game."
Mascoutah regained its composure and even took its first lead of the set at 24-23.
But it was their only lead of the match as the unfazed Flyers stormed back with a 4-2 run to take Game 1.
"I just told them that nobody knows how to fight like us," Davis said. "We're used to being the underdogs. We know how to fight and I just asked them how badly did they want it."
Russell had nine kills and four blocks, including a big one to tie it at 25. 
"It was pretty big," Russell said. "When we block it, it gives our team momentum after momentum and keeps us going."
Holcombe had a match-high 15 kills and five blocks.
"No. 2 (Holcombe), she's a beast," Gober said. "We spent all day yesterday keying in on their big hitters. They played smart, their setter made a nice adjustment when we switched our blocks and she went opposite. It was impressive on their behalf."
Mallorie Wooten led East St. Louis with 23 assists and made adjustments on the fly when Mascoutah's defense started to lock down the Flyers' hitters.
"We noticed that our sets were higher and made it easier for them to get to us, so we made our sets quicker and sped up the tempo," Holcombe said.
The pressure of trying to win their first regional championship in 12 years loomed large for the Flyers, but some calming words and the belief in a new system has the Flyers reaching new heights.
"I told them before the game that there was no pressure," Davis said. "Whatever you do, have fun."
East St. Louis vs. Mascoutah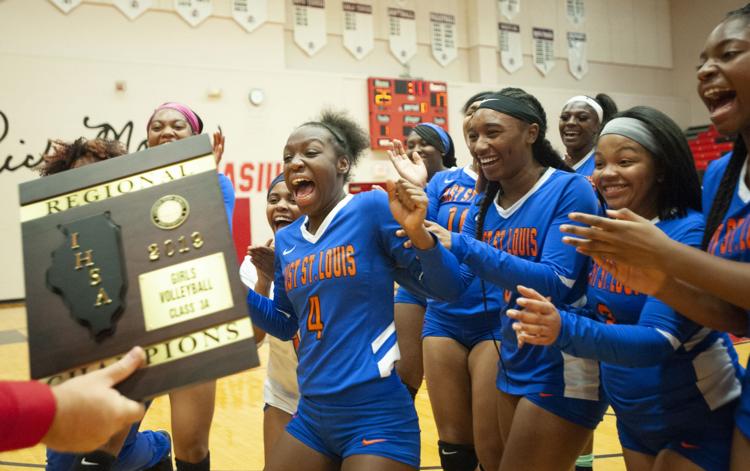 East St. Louis vs. Mascoutah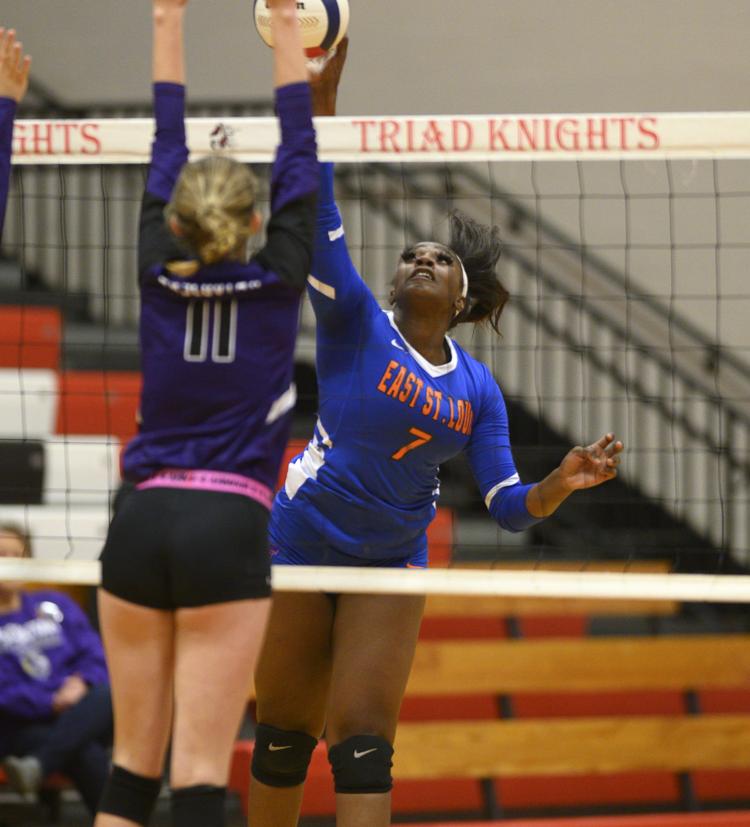 East St. Louis vs. Mascoutah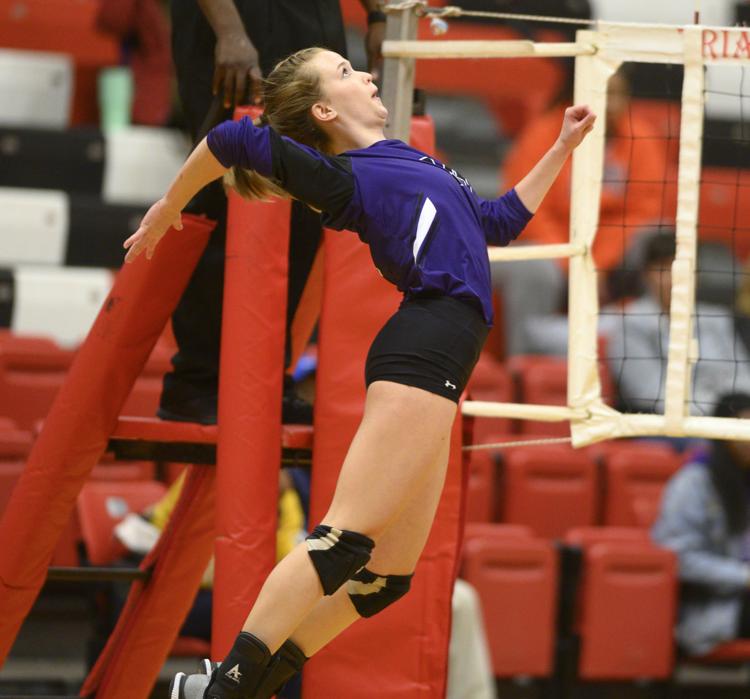 East St. Louis vs. Mascoutah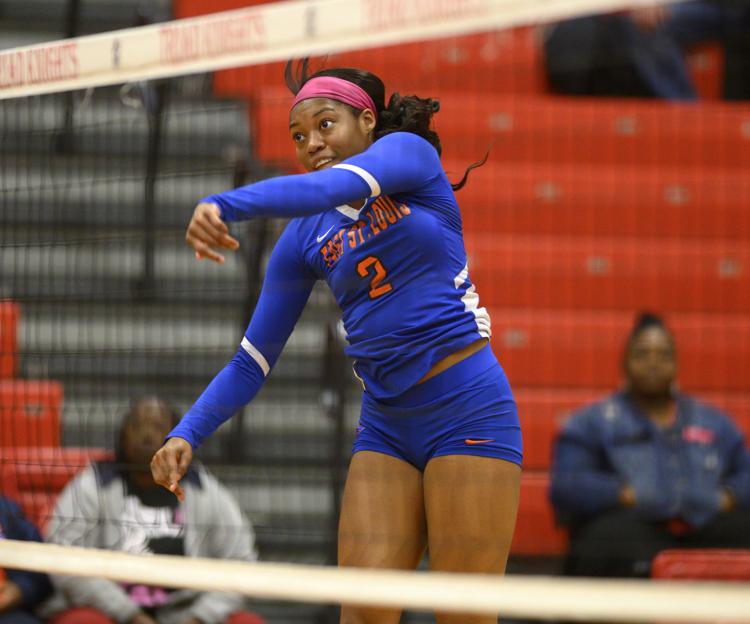 East St. Louis vs. Mascoutah
East St. Louis vs. Mascoutah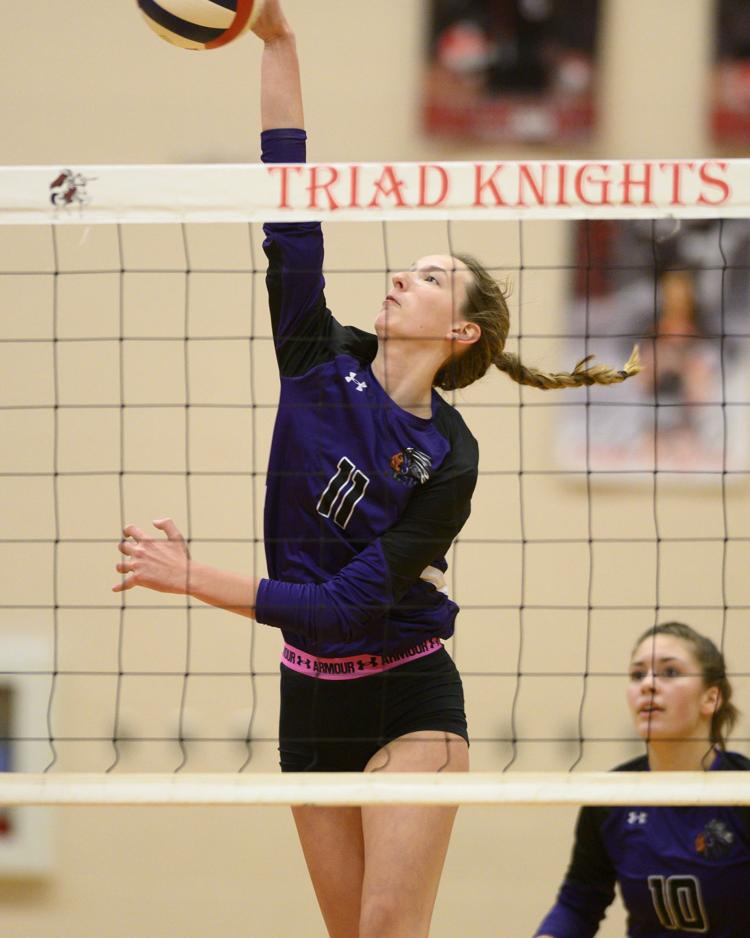 East St. Louis vs. Mascoutah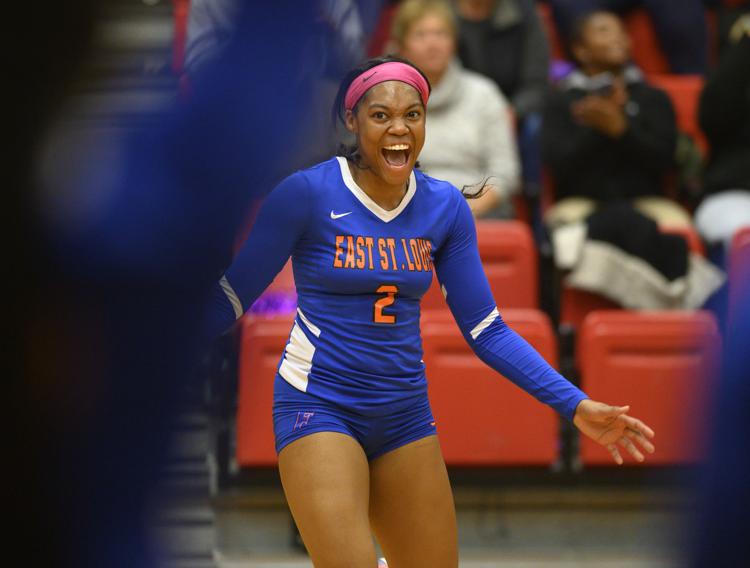 East St. Louis vs. Mascoutah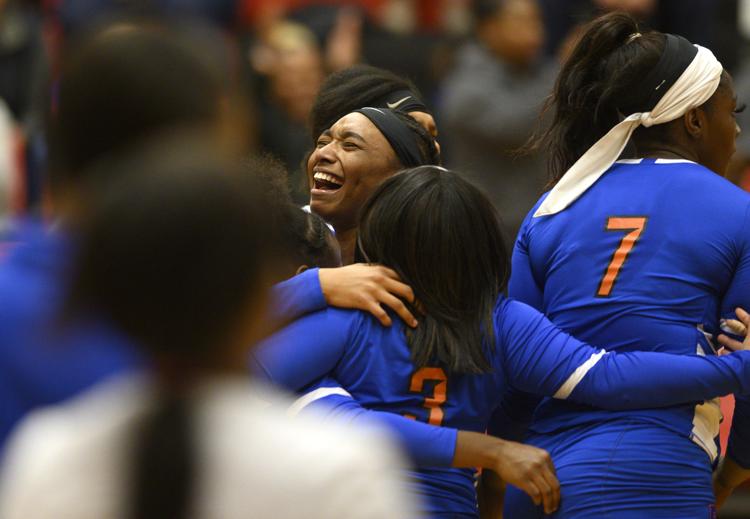 East St. Louis vs. Mascoutah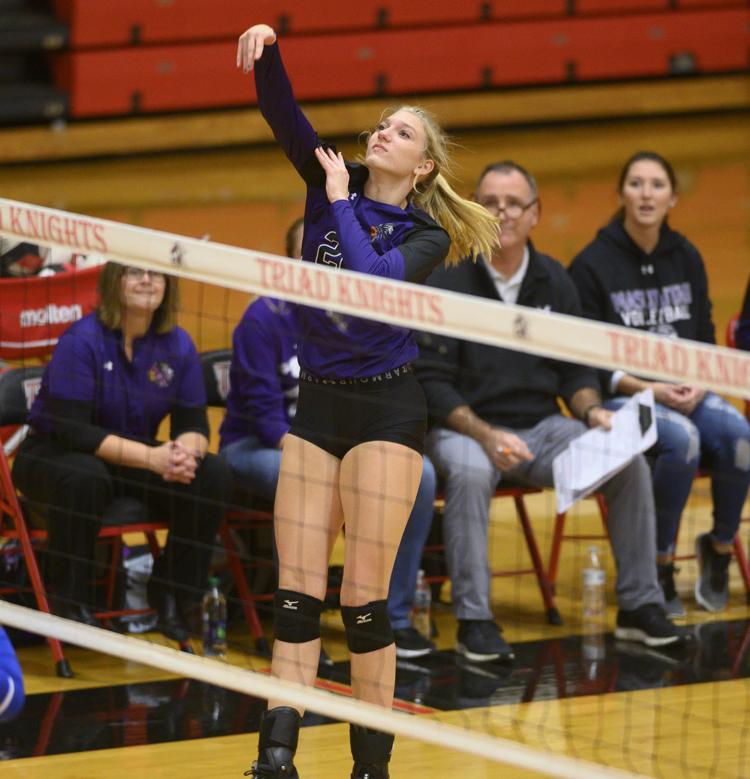 East St. Louis vs. Mascoutah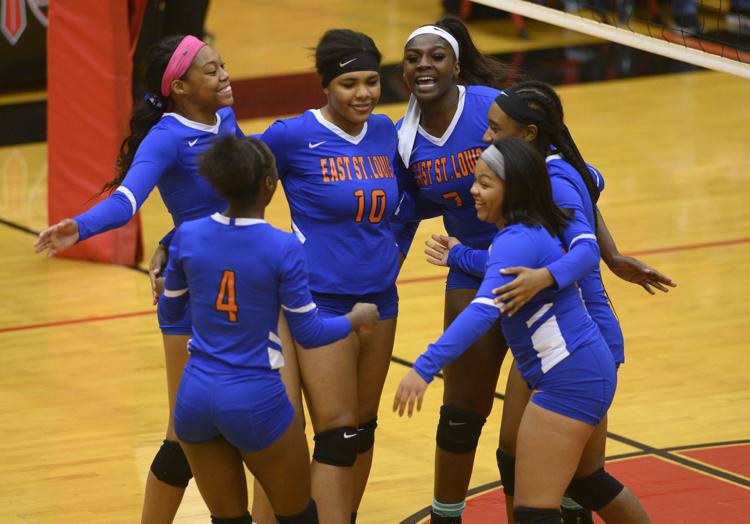 East St. Louis vs. Mascoutah
East St. Louis vs. Mascoutah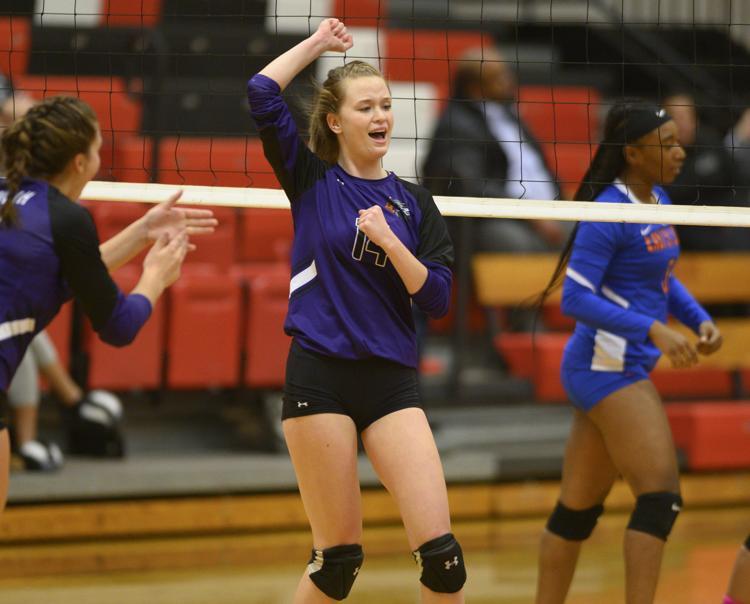 East St. Louis vs. Mascoutah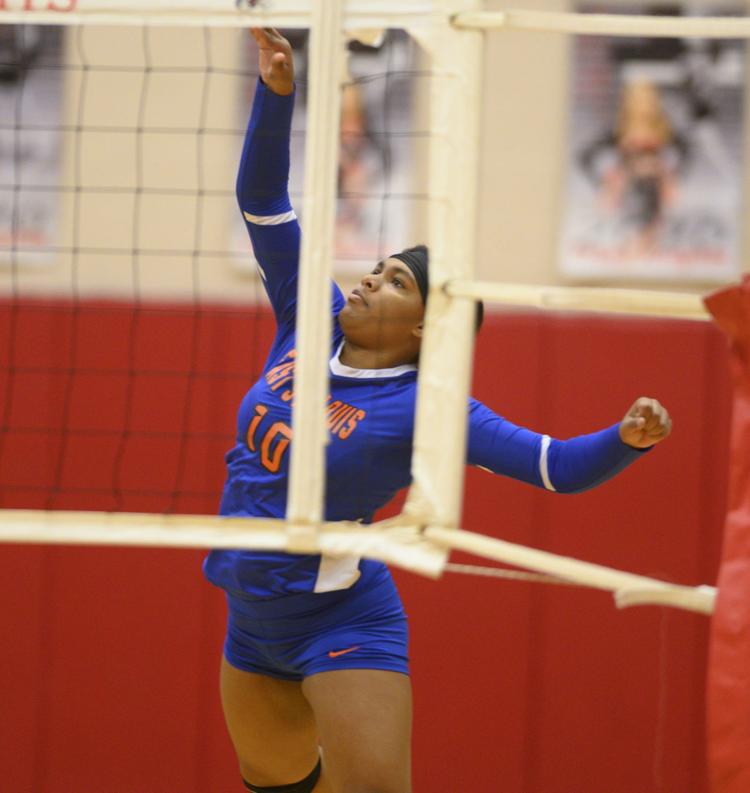 East St. Louis vs. Mascoutah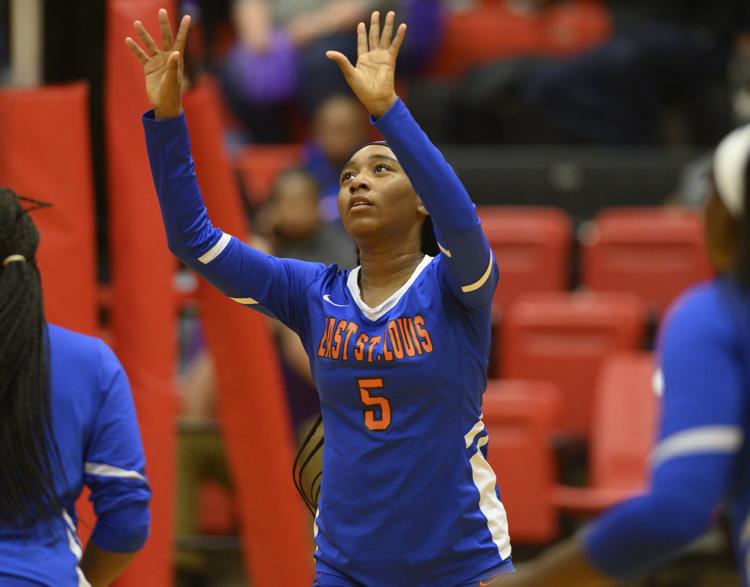 East St. Louis vs. Mascoutah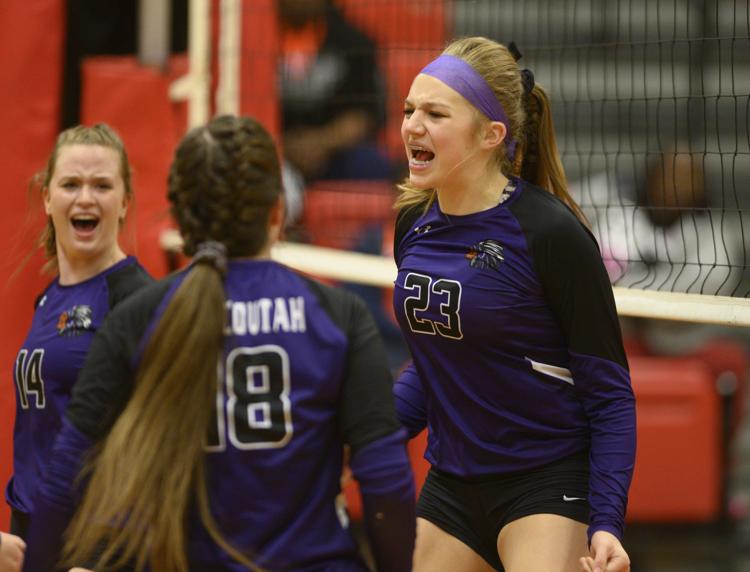 East St. Louis vs. Mascoutah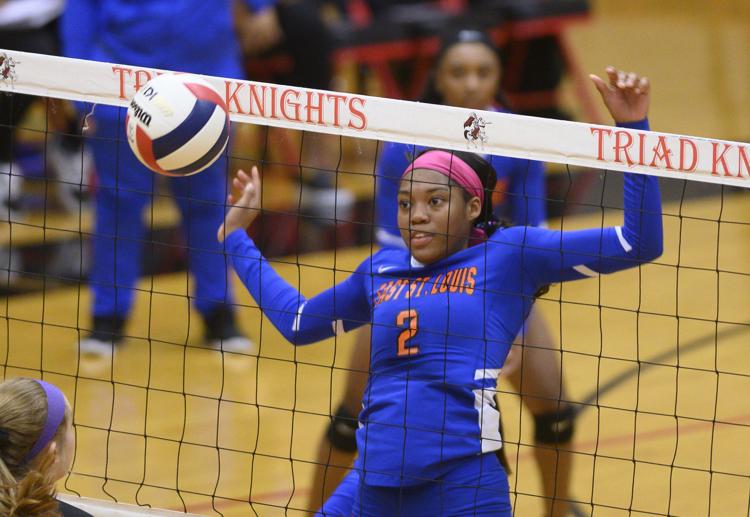 East St. Louis vs. Mascoutah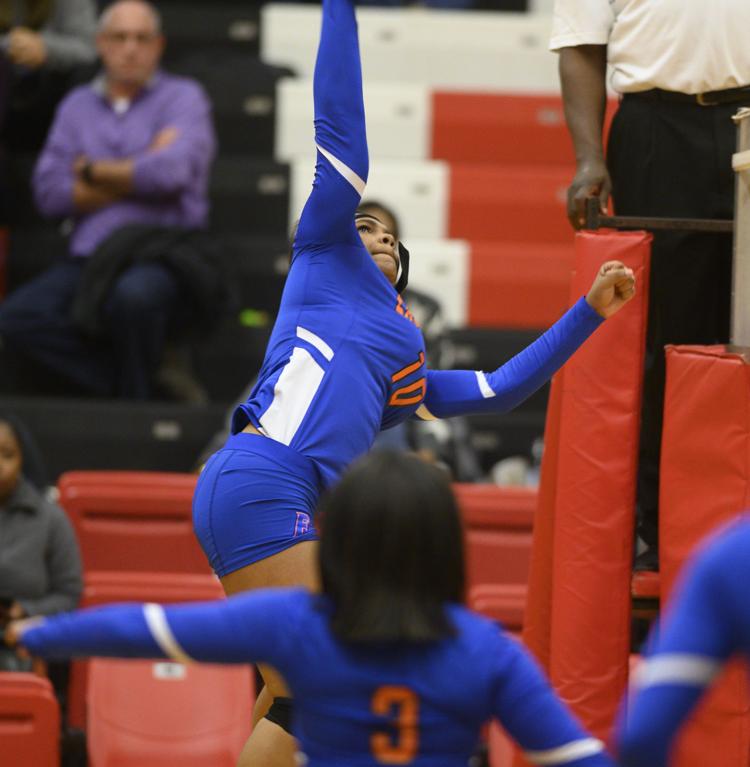 East St. Louis vs. Mascoutah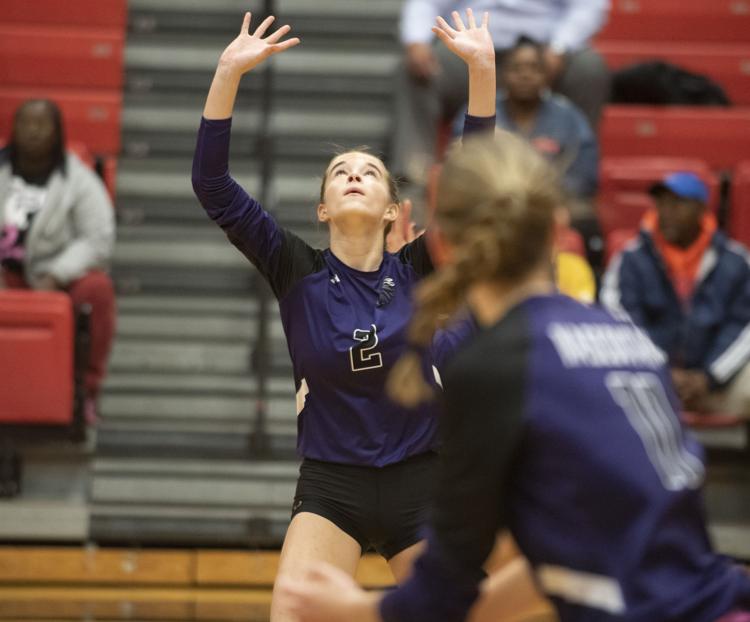 East St. Louis vs. Mascoutah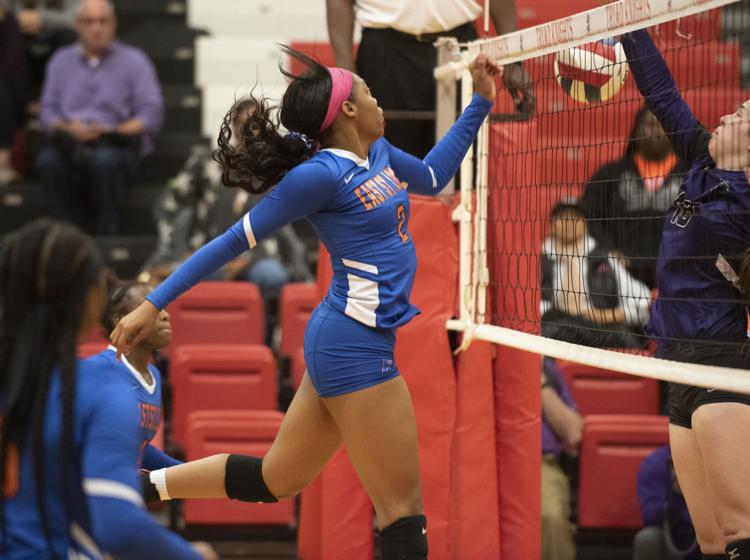 East St. Louis vs. Mascoutah