O'FALLON, MO. — The roar from the Francis Howell bench was deafening.
Moments before the Vikings were set to face Timberland in the Class 4 District 7 girls volleyball championship Wednesday night, Ashlyn Glon walked into the Fort Zumwalt South High gymnasium and she was greeted with cheers and screams from her teammates.
Howell's leader in blocks as a sophomore, Glon was injured and lost for the season during Tuesday's district semifinal win over Liberty. But, the Vikings rallied around their fallen teammate and won a three-set thriller, 25-22, 23-25, 25-18, over the Wolves for the 11th girls volleyball district title in school history.
"It brought tears to my eyes, absolutely," Howell junior outside hitter Anna Deutschmann said. "We all had that same goal in mind to do this one for Ashlyn. I turned to her after the game and I said, 'That one was for you Ashlyn.' "
Howell (20-12-2) will take on GAC South rival Howell Central (17-5-2) in a Class 4 sectional match Saturday afternoon at Howell Central. The teams split their two regular-season meetings.
"Timberland had an amazing season," first-year Howell coach Dani Rygelski said. "They've got girls that are great all the way around and they didn't give up. That's the type of team we want to play in the district final. They pushed us and luckily we came out on top."
Rygelski, a 2013 Howell graduate, won four district titles during a standout playing career that included a pair of fourth-place finishes in 2011 and 2012 before she moved on to even more success at Saint Louis University. Now, she's on the other side of the coin as a district-winning coach.
"It's a lot more stressful because I can't go out there and do it for them," she said. "But, it's a lot more rewarding, too, just seeing all their hard work pay off."
Timberland (21-9-3) fell just short of its fourth straight district title.
"It was back and forth in Games 1 and 2, and actually Game 3," Wolves coach Nathan Harman said. "Both teams went on different runs at different times. Howell just happened to make a good run at the end and we weren't able to respond."
Timberland loses three senior starters in Riley Glendinning, Brooke Lemen and Bri Myers, but also returns top prospects in sophomore Carly Glendinning and freshman Zoey Mitchell, among others, as the Wolves won the GAC Central title on all three levels this season.
"My three seniors have been stalwarts for us the last couple years," Harman said. "We had good years on all three levels, so we've got a lot of girls coming through the next couple years that will help us keep our program at the level that it's at and hopefully push it further."
Howell never trailed in its first-set victory.
The Vikings jumped out to a 6-1 lead and led by as many as eight points (14-6) midway through. Howell still held a 22-16 lead when Timberland went on a quick six-point spurt to tie the set. But, Deustchmann's monster kill broke the tie and sparked a run of three straight points to end the set.
"We want to have the confidence going into Set 2. Not that we can relax, but we won one and we just need to keep the pressure on. But, Timberland did a great job of coming back and pushing us."
After getting down 3-0 in the second set, the Wolves scored four straight points to take their first lead. The lead changed hands four more times after that before Timberland finally took command with an 11-4 run and held on for the two-point win.
"Our serving was a lot stronger in Game 2 than it was In Game 1," Harman said. "We missed, I think, five serves in Game 1. We didn't miss but two in Game 2. That really helps us on our offense because it keeps our opponent out of system a little more and gives us a little more opportunity to run our offense."
Deutschmann was again the catalyst in the third set, planting monster kills to give Howell separate one-point leads at 11-10 and 12-11.
"I love having a big kill and being able to turn back to my team and really scream and really bring that energy," she said. "It really can turn a game around."
The last kill gave the Vikings a lead they would not relinquish and they had their second straight district title and ninth in the last 11 years when the Wolves were called for a double hit on match point.
The trick now is winning sectionals for a second straight year and getting past the quarterfinal round this time around.
"We've got to come back into practice tomorrow and Friday and just really work hard," Deutschmann said. "Stay focused the entire practice and just keep that goal in mind of getting farther than we did last year. That's the ultimate goal."
Class 4 District 7 girls volleyball championship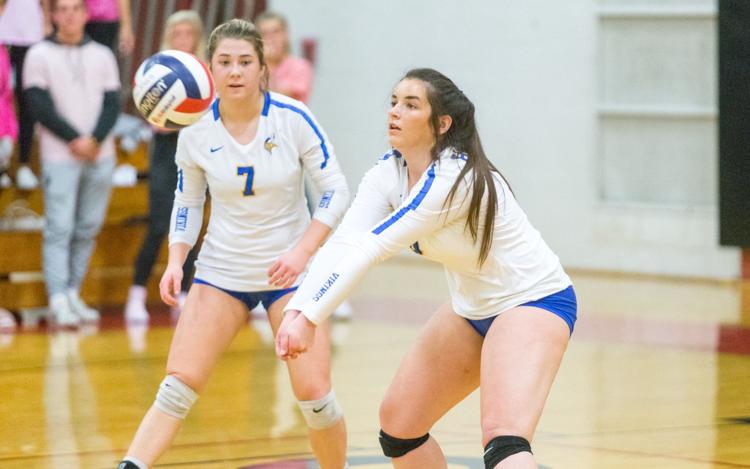 Class 4 District 7 girls volleyball championship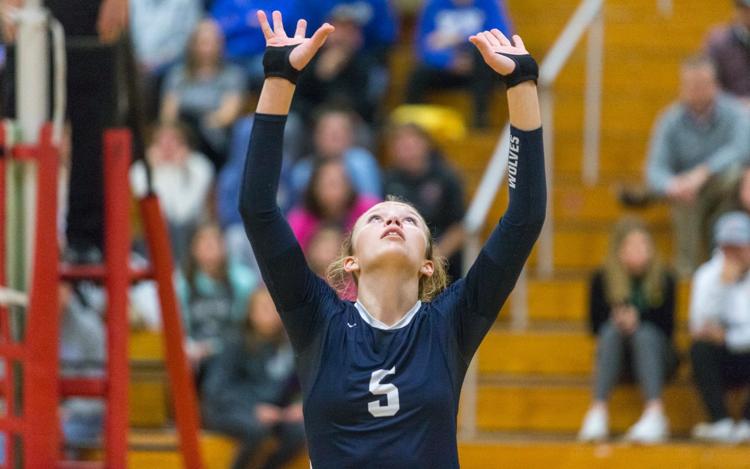 Class 4 District 7 girls volleyball championship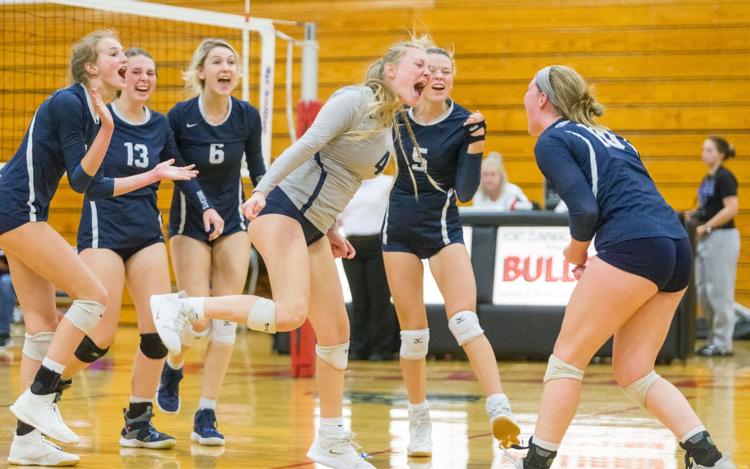 Class 4 District 7 girls volleyball championship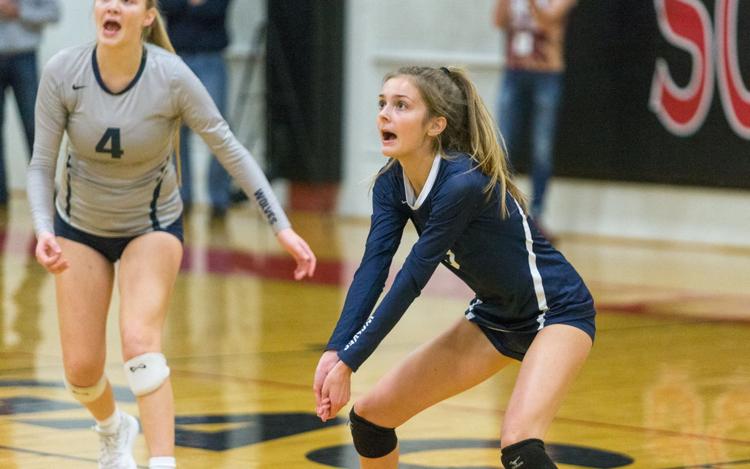 Class 4 District 7 girls volleyball championship
Class 4 District 7 girls volleyball championship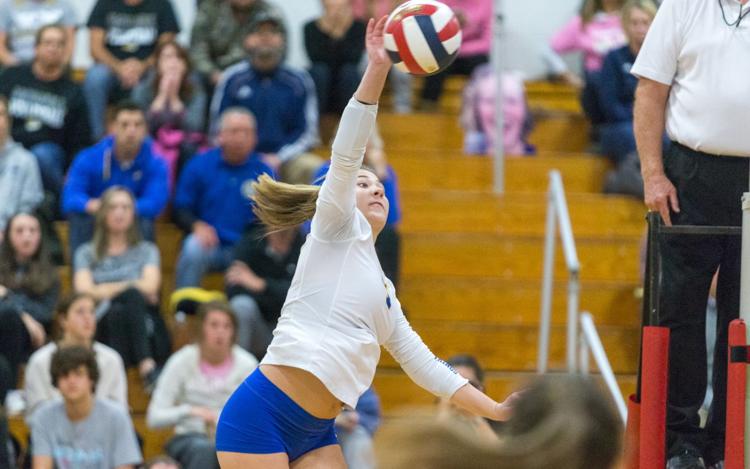 Class 4 District 7 girls volleyball championship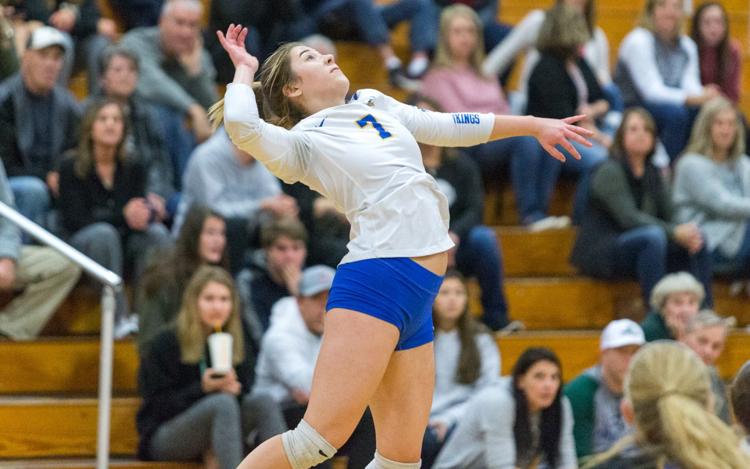 Class 4 District 7 girls volleyball championship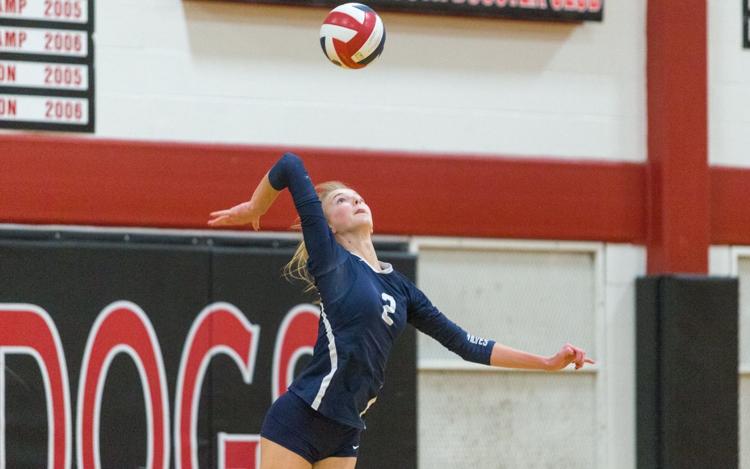 Class 4 District 7 girls volleyball championship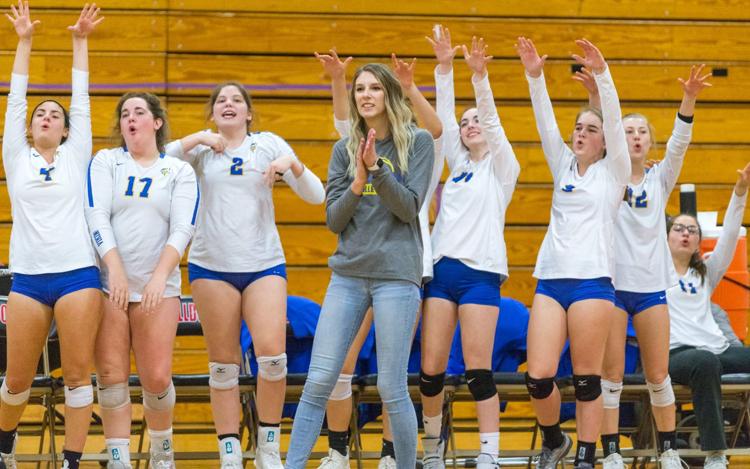 Class 4 District 7 girls volleyball championship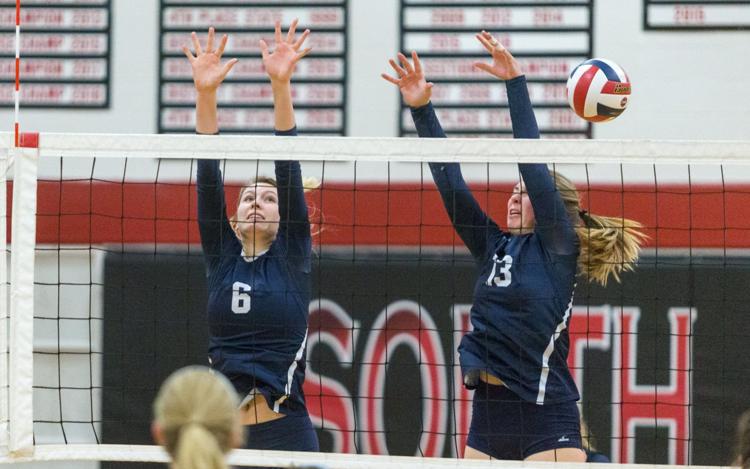 Class 4 District 7 girls volleyball championship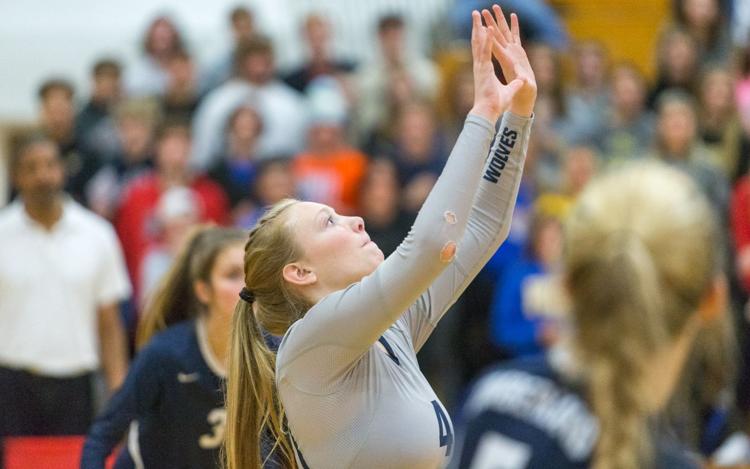 Class 4 District 7 girls volleyball championship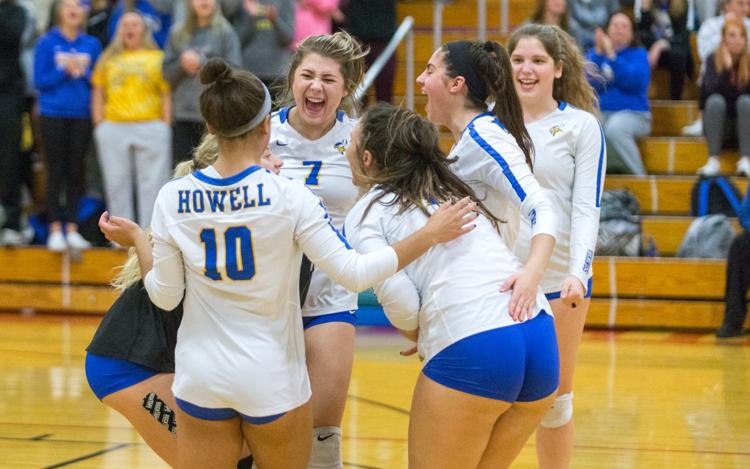 Class 4 District 7 girls volleyball championship