MASCOUTAH — Even with the crowd roaring, Freeburg senior Lexie Smith heard it.
Smith's kill attempt sailed out of bounds, but not before going off of the hands of a Mascoutah defender. After originally ruling the attack out, the referees conferred and reversed the call.
Smith's kill snapped a dramatic 8-0 run by Mascoutah, which had erased a dominating start to the second set by Freeburg. The spike helped the Midgets hold on for a 25-23, 25-21 sweep of the host Indians in a non-conference girls volleyball match on Tuesday night.
Smith wouldn't have been fazed even if the original call stood.
"I could hear the touch. As a volleyball player you key in on that stuff," she said. "So he called it out and I'm like if it's out, it's OK, I know my team can do it."
Smith's point helped Freeburg (5-4), No. 9 small school in the STLhighschoolsports rankings, get its legs under them.
Caroline Gagen followed with a spike and a Smith ace gave the Midgets match point, where Smith set up a Gagen tip for the winner.
"We just had to stay confident the whole way through and not get shaken by that run," Gagen said. "We had to fight all the way through it."
Smith finished with seven kills and three aces for Freeburg, while Gagen had nine spikes and a block. Chloe Schanuel and Myah Mense combined for 17 assists and Olivia Fiedler put down four aces.
"I just wanted them to calm down and relax and keep control of the game because we had complete control the entire time," Freeburg coach Brooke Kloess said. "They got on a little run, we were still up by five points, and we just went into panic mode. I just wanted them to take a breath, relax and keep the control that they had the entire first part of that game."
MacKenzie Heriford had seven kills and Delaney Morio and Lauren Ross combined for 21 assists for Mascoutah (4-5). Brooke Junker had nine digs.
A block and a kill from Haiven Harrison and another spike by Smith helped Freeburg pull out to a 4-0 lead to start the match.
But that was the biggest advantage the Midgets could muster as Mascoutah clawed its way back behind the attacking of Heriford, forcing seven ties before finally pushing ahead on a Morio ace that put the Indians up 20-19.
A Mascoutah service error broke a 23-all deadlock and Freeburg clinched the first set on a hitting error on the next point.
"We're all really close to each other and we have such a tight bond, and we trust each other," Gagen said. "When you have confidence in your teammates its helps you play better."
Freeburg raced out to an 11-2 lead in the second set. Fiedler and Smith each had a pair of aces, Harrison and Gagen added spikes, and Brooke Neighbors had a block during the salvo.
But the Indians went on a 9-0 run to tie it 21-all. Bonnie Thompson had a pair of kills and Heriford added an ace before Ashlynn Hughes put down a free-ball for Mascoutah until Smith's spike ended the spurt.
"That's what we've been doing a lot this year is we've been falling down early in games by a lot, not by a couple of points but by a lot," Mascoutah coach Todd Gober said. "We've shown the ability to comeback which will serve us well in the long run, but Freeburg played tremendous tonight. They played a very clean, side out game."
Freeburg's win avenged a 25-17, 25-23 loss to Mascoutah at the Edwardsville Tournament on Saturday. The teams could face each other again on Saturday at the Mascoutah Tournament.
"That was most of our motivation," Smith said. "We knew we could have played better and that's why we came out so strongly."
Freeburg def. Mascoutah 25-23, 25-21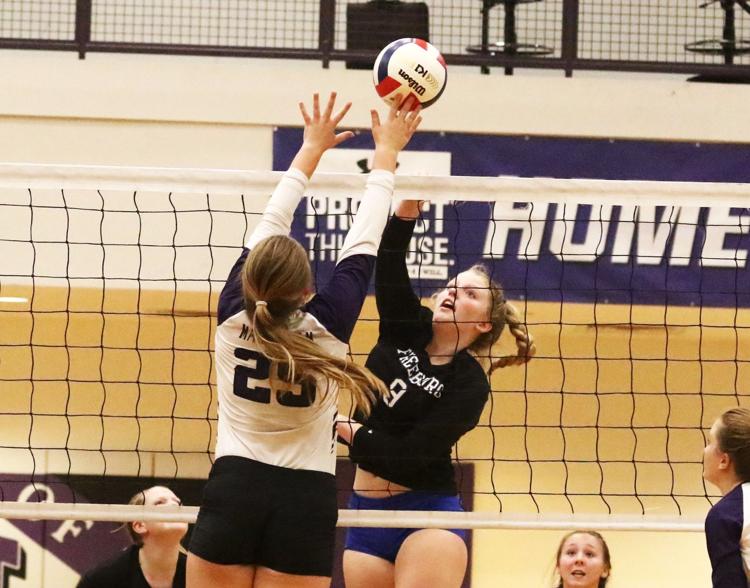 Freeburg def. Mascoutah 25-23, 25-21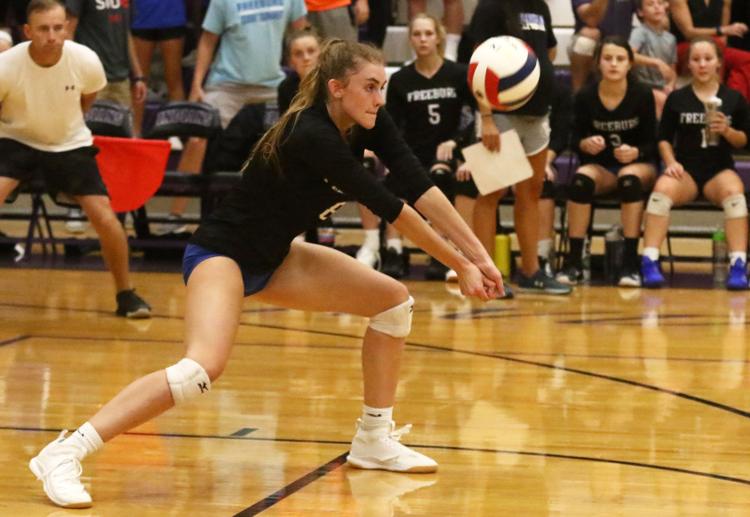 Freeburg def. Mascoutah 25-23, 25-21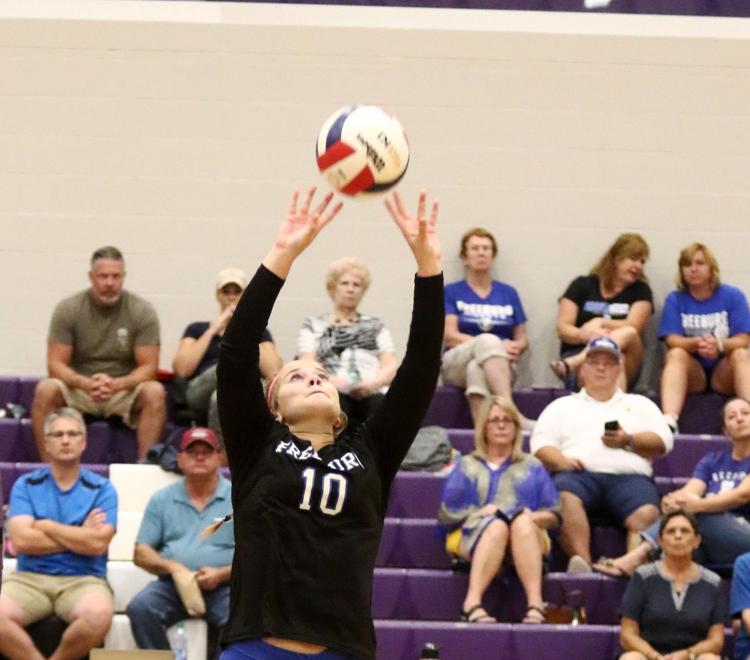 Freeburg def. Mascoutah 25-23, 25-21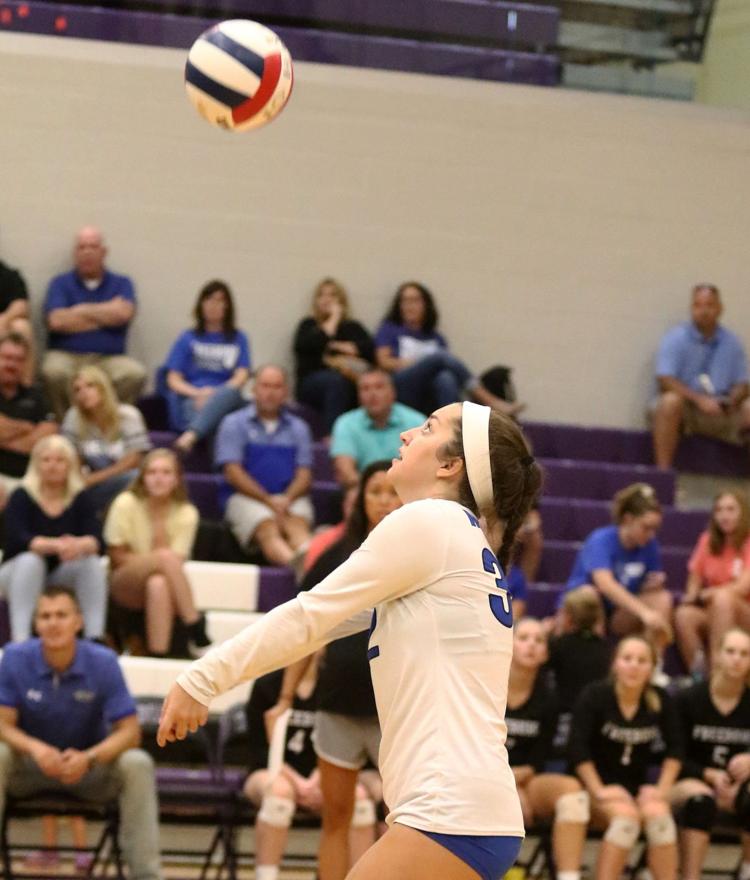 Freeburg def. Mascoutah 25-23, 25-21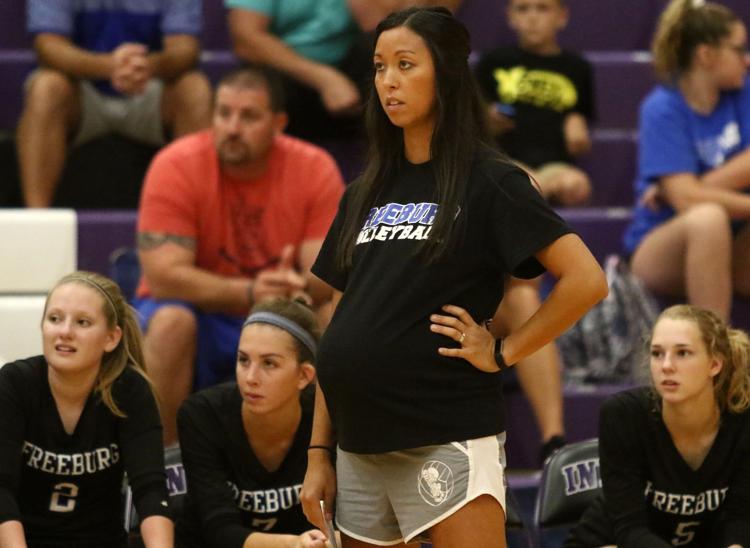 Freeburg def. Mascoutah 25-23, 25-21
Freeburg def. Mascoutah 25-23, 25-21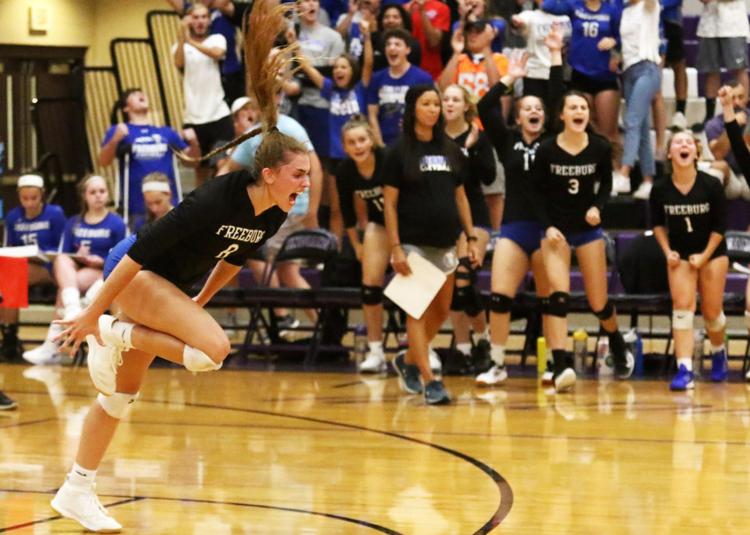 Freeburg def. Mascoutah 25-23, 25-21
Freeburg def. Mascoutah 25-23, 25-21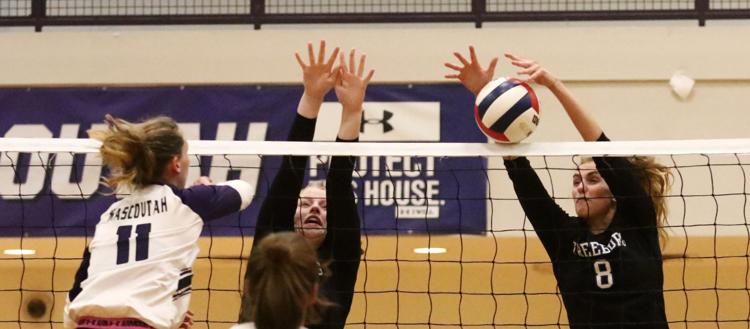 Freeburg def. Mascoutah 25-23, 25-21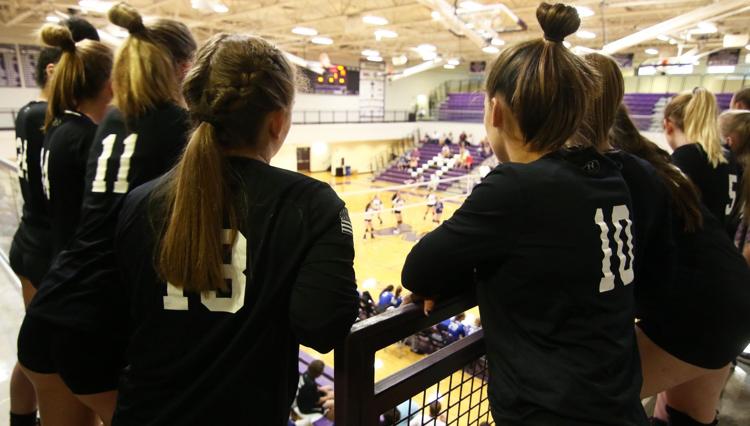 Freeburg def. Mascoutah 25-23, 25-21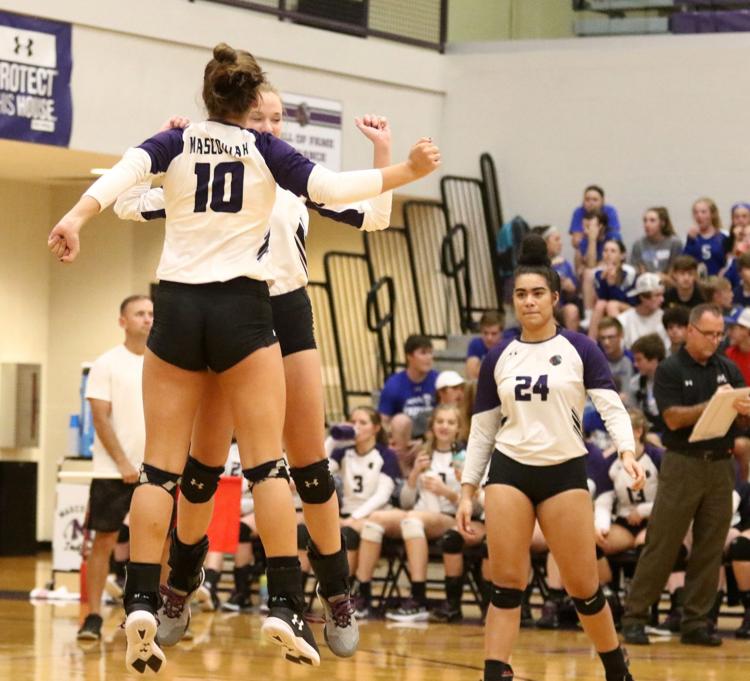 Freeburg def. Mascoutah 25-23, 25-21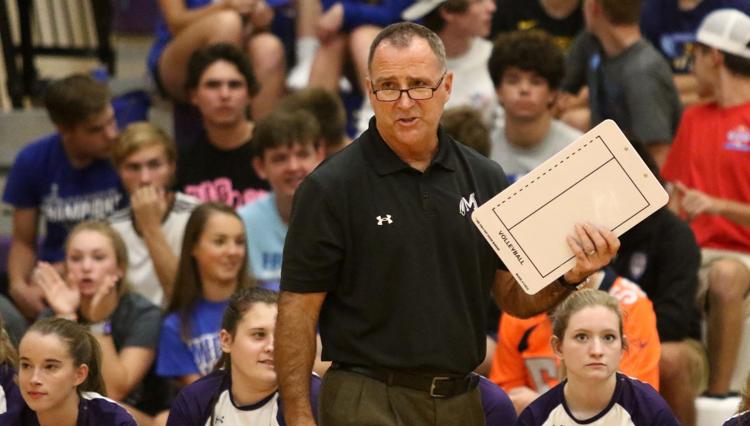 Freeburg def. Mascoutah 25-23, 25-21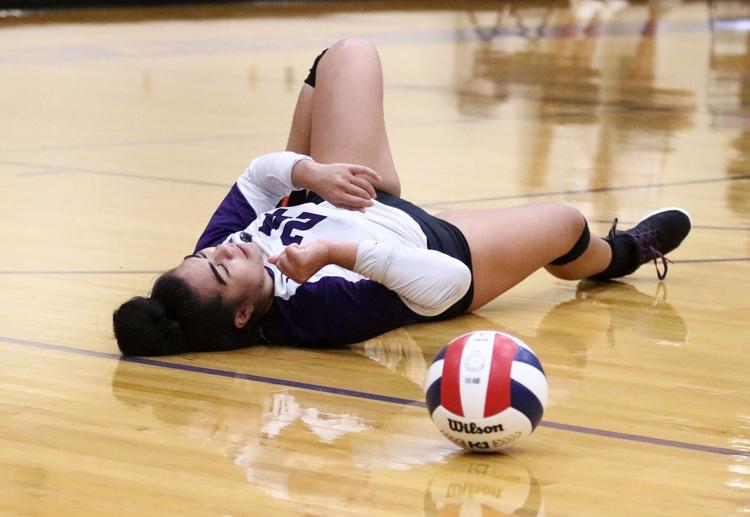 Freeburg def. Mascoutah 25-23, 25-21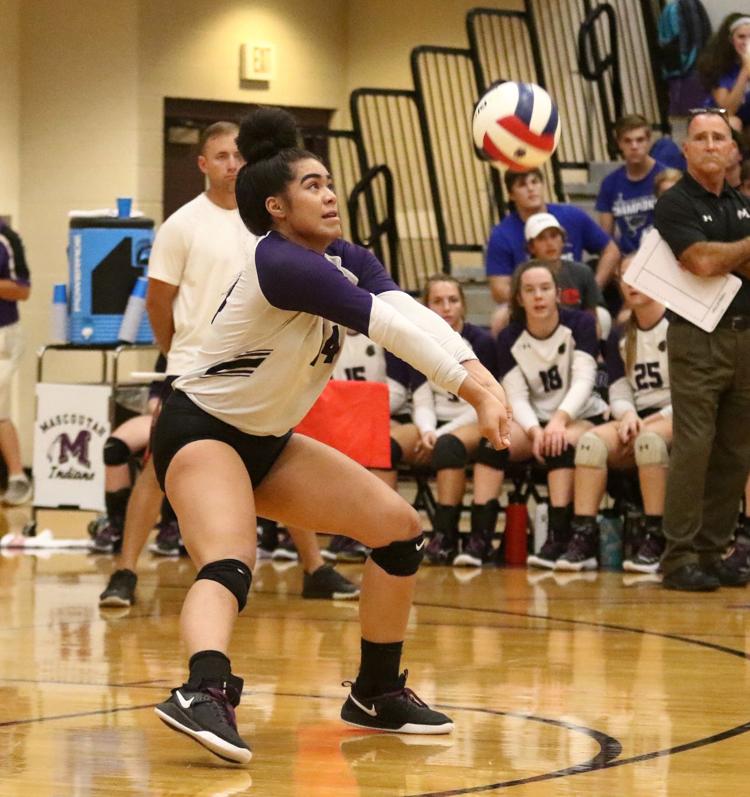 Freeburg def. Mascoutah 25-23, 25-21
Freeburg def. Mascoutah 25-23, 25-21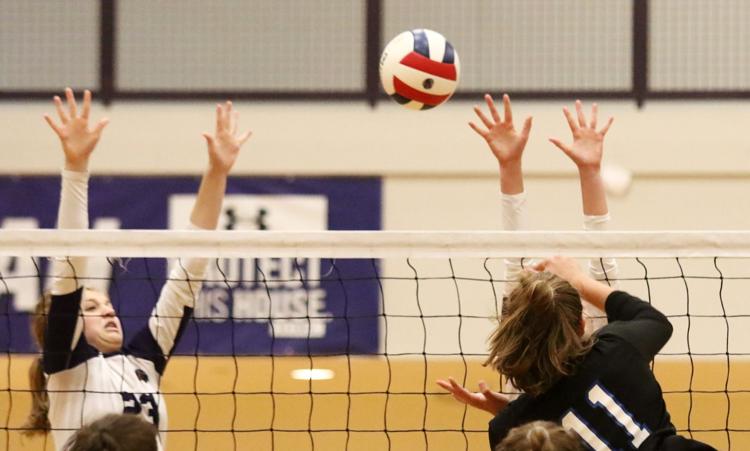 Freeburg def. Mascoutah 25-23, 25-21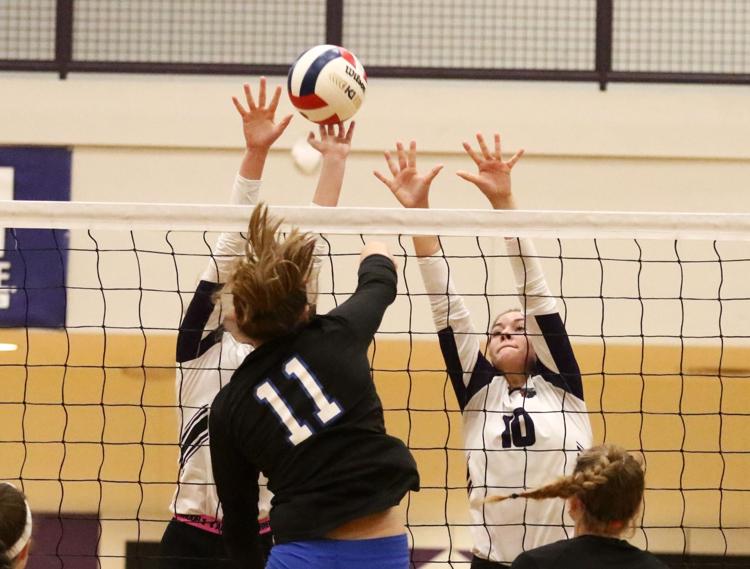 Freeburg def. Mascoutah 25-23, 25-21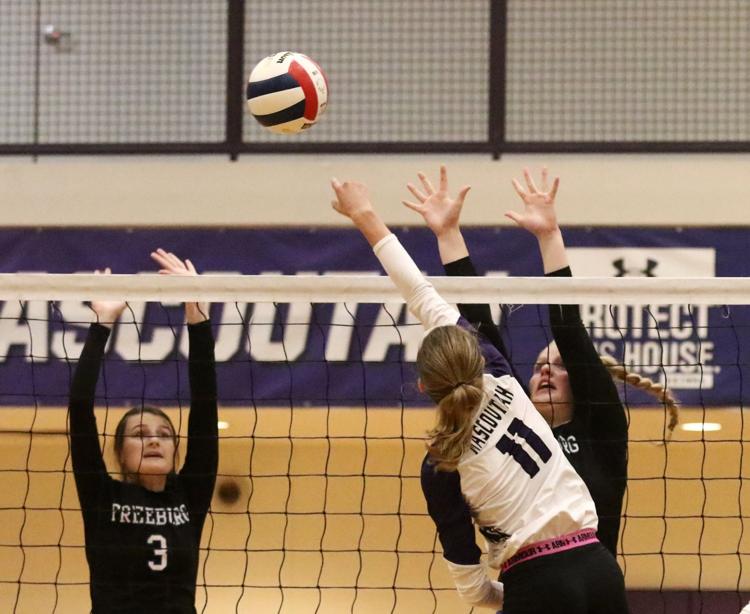 Freeburg def. Mascoutah 25-23, 25-21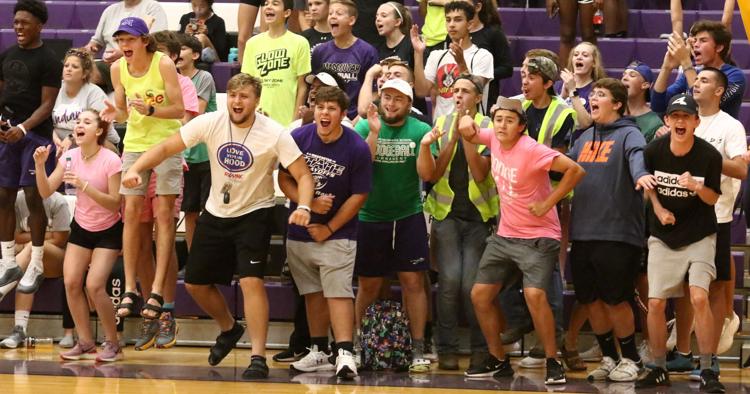 Freeburg def. Mascoutah 25-23, 25-21