MANCHESTER — Olivia Williams didn't necessarily want any part of another long match.
One night after rallying from two sets down and needing to go the distance to knock off Parkway West, Williams and the Kirkwood girls volleyball team once again were severely tested Tuesday night but came out victorious with a 26-24, 26-24, 25-17 sweep of Parkway South in a Suburban Conference Yellow Pool match at South.
"After we went five last night, today when we first struggled on the court, it was a little hard to pick up the points and put the balls down," said Williams, a senior outside hitter. "But I'm just really proud of the team. I think we call came together and just maintained a consistent energy."
Kirkwood (8-3-1 overall, 2-0 league), which is the No. 8 team in the STLhighschoolsports.com large-schools rankings, won its fifth successive match and improved to 8-1-1 in the last 10 matches. It was the Pioneers' seventh sweep this season, coming on the heels of its first five-set match.
"She does not tire," Kirkwood coach Julie Goodmann said of Williams. "Last night, we played five games and left Parkway West at 8 o'clock at night, get home at 8:30 and they're ready to come out and want more. She loves the game. Her passion comes out and it's just contagious throughout the team."
South (6-10-3, 0-2) was swept for the fourth time in a best-of-five match but certainly did not go down without a fight.
"We have been fighting really, really hard all season," Patriots coach Carrie Steele said. "We've gone four with Marquette, four with Pattonville, four with West, three tight ones here. We're trying to figure out what's gonna get us over the hump. The kids are battling, but we're just stuck and it's my job to figure it out."
Williams is one of four seniors who has played on varsity for Kirkwood all four years, along with libero Nora Belden, middle blocker Tara Behnam and setter Sienna Wright.
"They're all like my best friends," Williams said. "I came from a private school, so they were like my literal family. They're the only people I knew at school and saw in the hallways and at practice every single day. Now that we have eight seniors this year, we are all so close."
Hitting has been Williams' calling card from the get-go at Kirkwood. She led the Pioneers in kills (60) coming into Tuesday's match, just as she did as both a sophomore (163) and junior (188). She also came close to leading in kills her freshman season.
"She's the type of player that is always ready to learn. It's not enough, she always wants more and wants to know how can get better," Goodmann said. "I think it's the consistency she brings, the positive energy. She's always talking people up. If she makes an error, she just lets it roll off."
Williams said that kind of attitude comes from an upswing in confidence over her four years with the Pioneers.
"I think I've become a more confident player," she said. "I think I've been able to connect with the coaches in a way that I know a lot of girls who haven't been on the team four years have. I know how to ask for that feedback that will make me better and make the team better."
The opening set Tuesday went down to the wire with Kirkwood holding a 24-21 lead before South reeled off three consecutive points to tie it 24-24. But, Williams put down back-to-back kills to clinch the all-important win in the first set.
The Pioneers scored the first four points of the second set and led by as much as five at one point, but the Patriots used a 9-3 run to take a 12-11 lead.
Neither team stretched its lead to more than two points the rest of the set, as it would be tied seven more times — including 24-24 again — before a Behnam tip and Williams kill sealed the win for Kirkwood.
South jumped out to a quick 4-1 lead in the third game, fell behind by one and then went back ahead by one at 6-5, but it would be the last lead the Patriots would enjoy.
Kirkwood slowly kept building the lead until it ballooned to nine points at 22-13. The Pioneers had separate runs of four, five and six consecutive points during an overall 21-9 surge that allowed them to take control of the set.
South got as close as 23-17, but Kirkwood was able to close out the match on a pair of kills by — who else? — Williams.
"She gave our blockers a little bit of trouble," Steele said. "She turns the ball really well, so even though we kind of lined up on her, she hit some of those corner balls pretty well. She's pretty good."
Kirkwood def. Parkway South 26-24, 26-24, 25-17
Kirkwood vs. Parkway South girls volleyball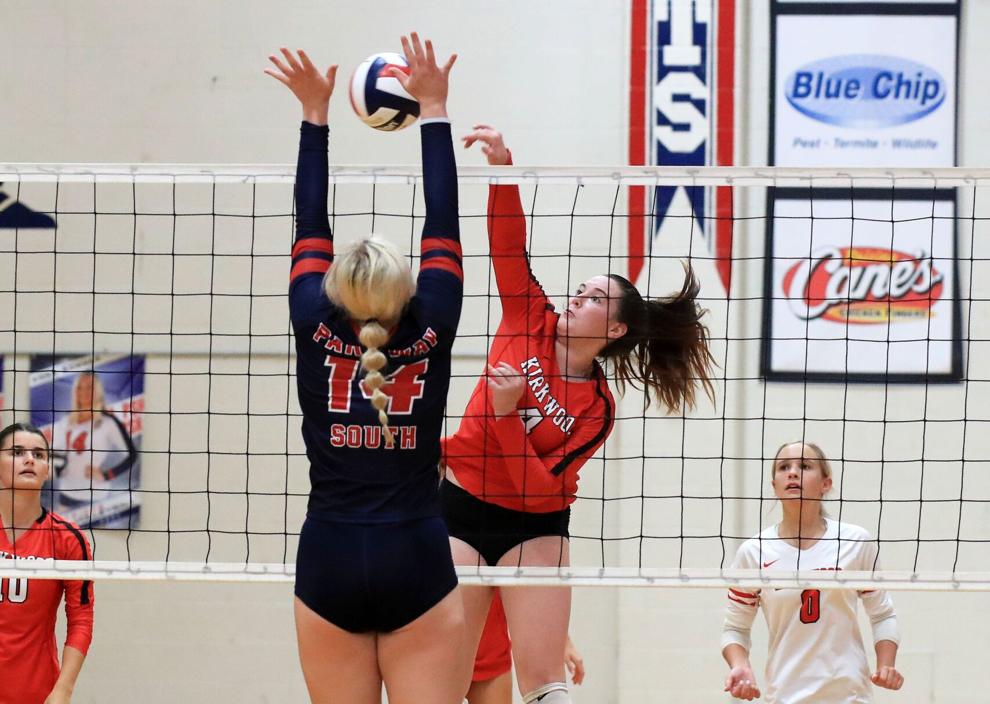 Kirkwood vs. Parkway South girls volleyball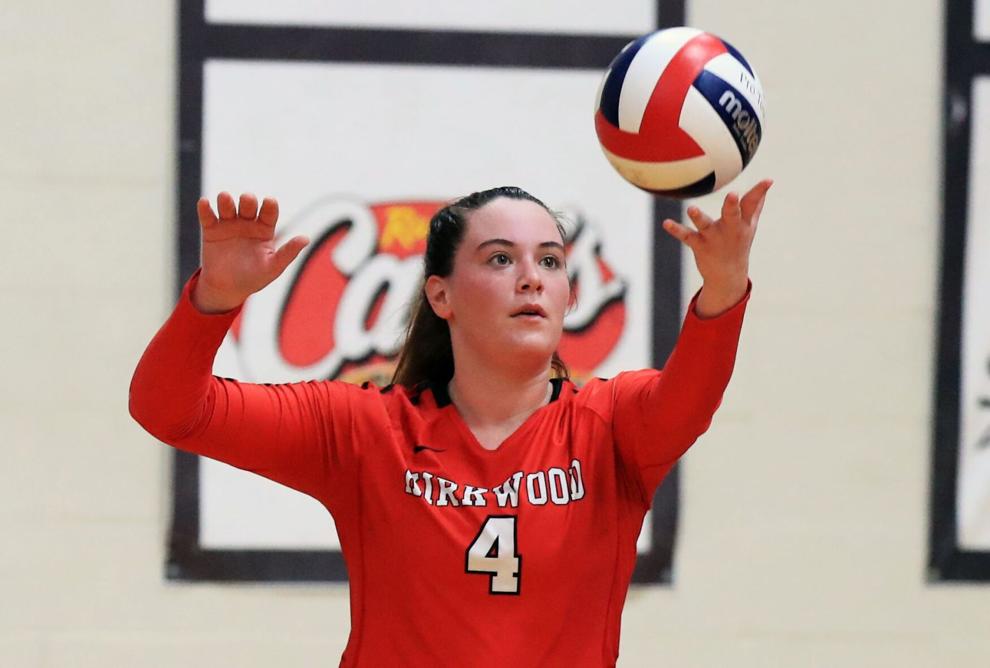 Kirkwood vs. Parkway South girls volleyball
Kirkwood vs. Parkway South girls volleyball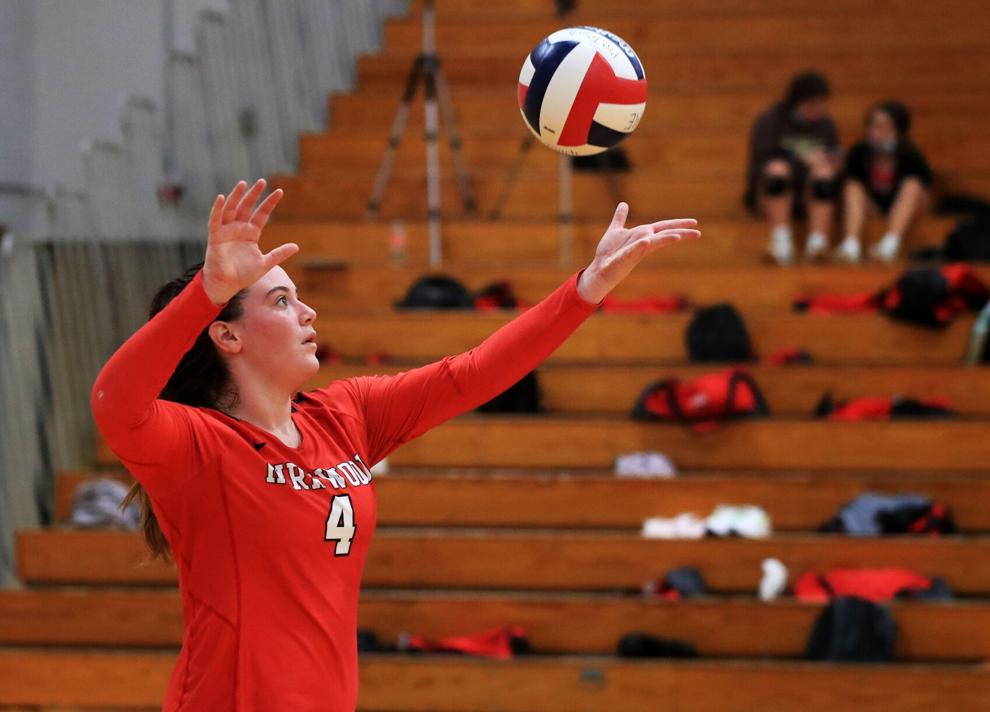 Kirkwood vs. Parkway South girls volleyball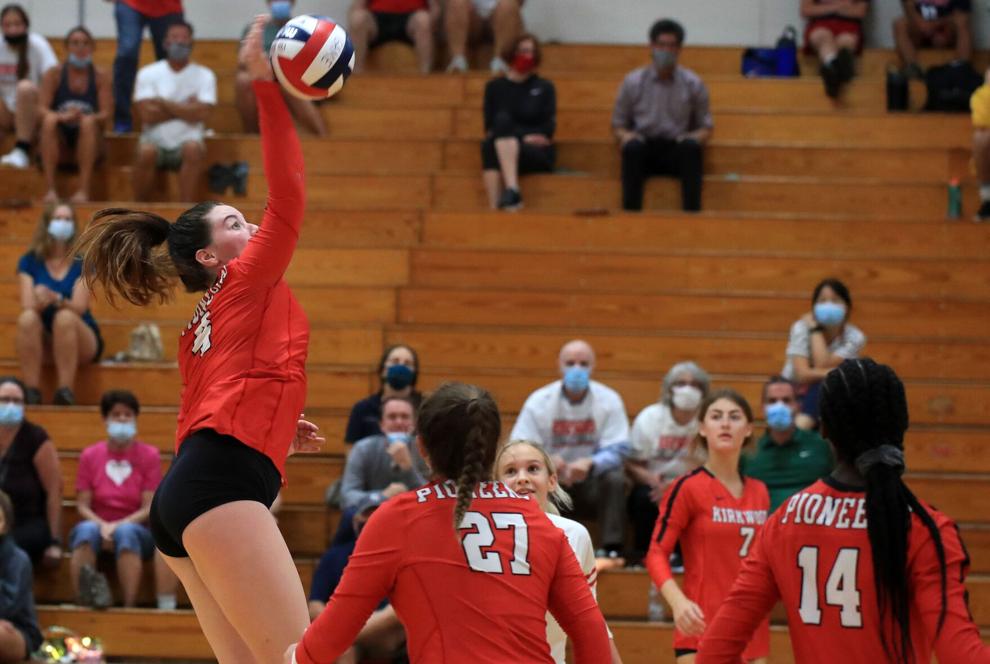 Kirkwood vs. Parkway South girls volleyball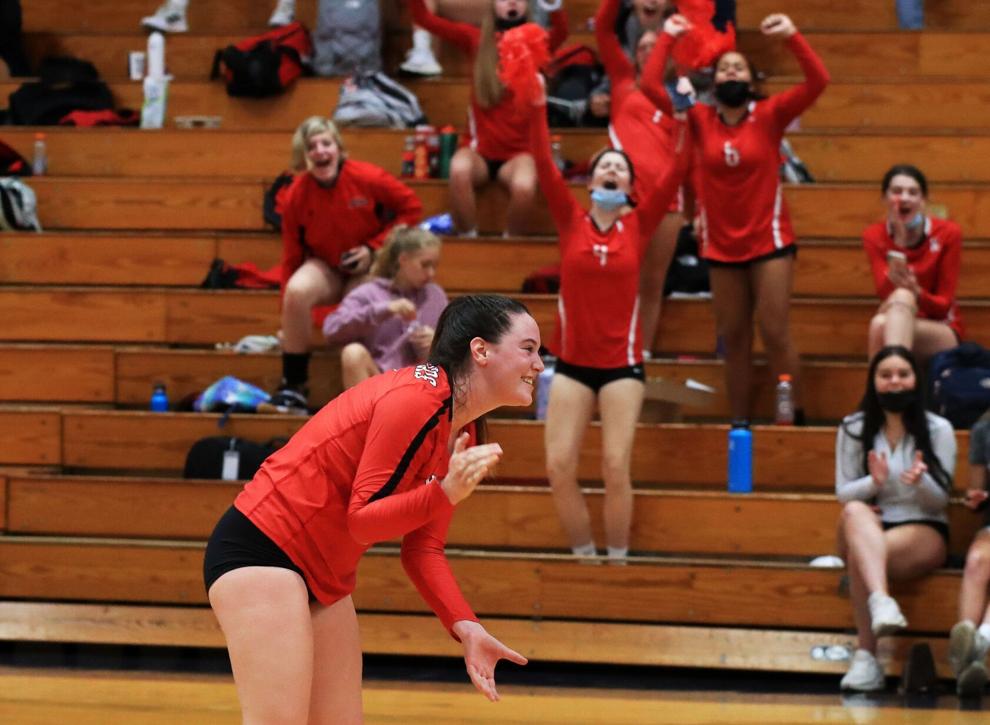 Kirkwood vs. Parkway South girls volleyball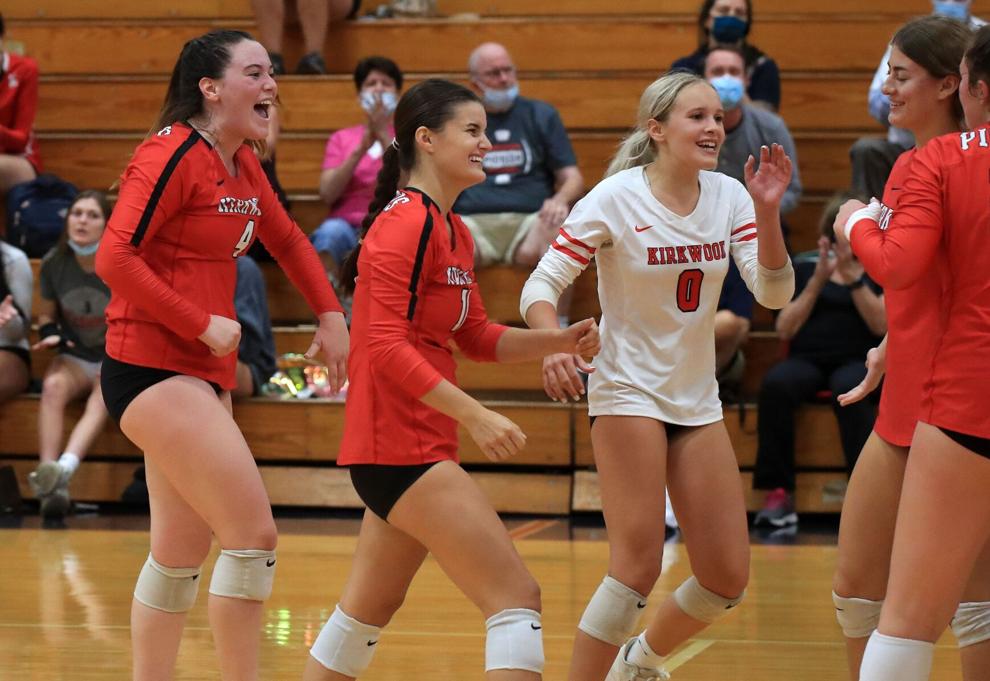 Kirkwood vs. Parkway South girls volleyball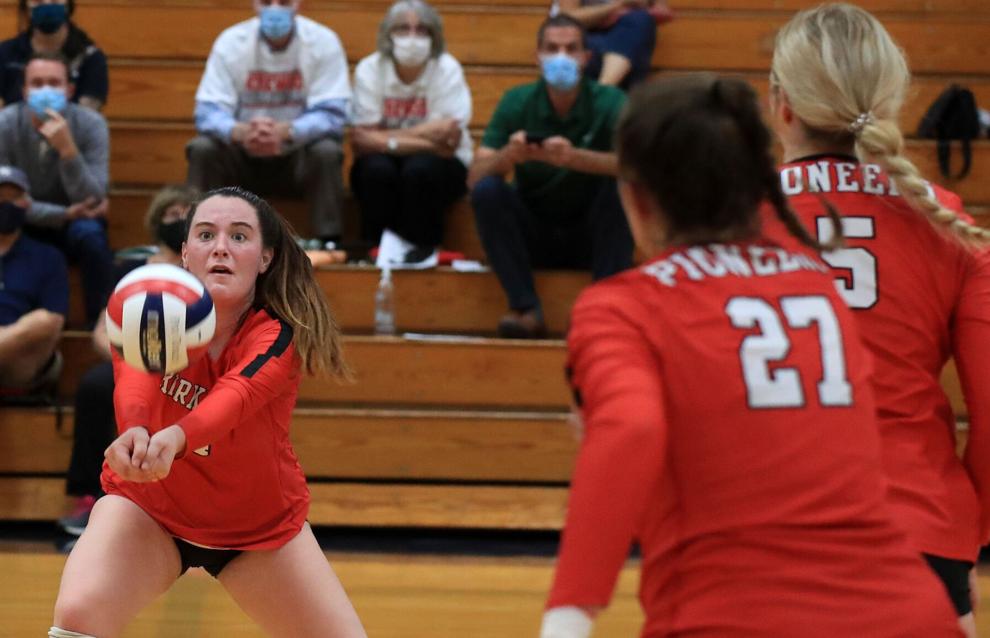 Kirkwood vs. Parkway South girls volleyball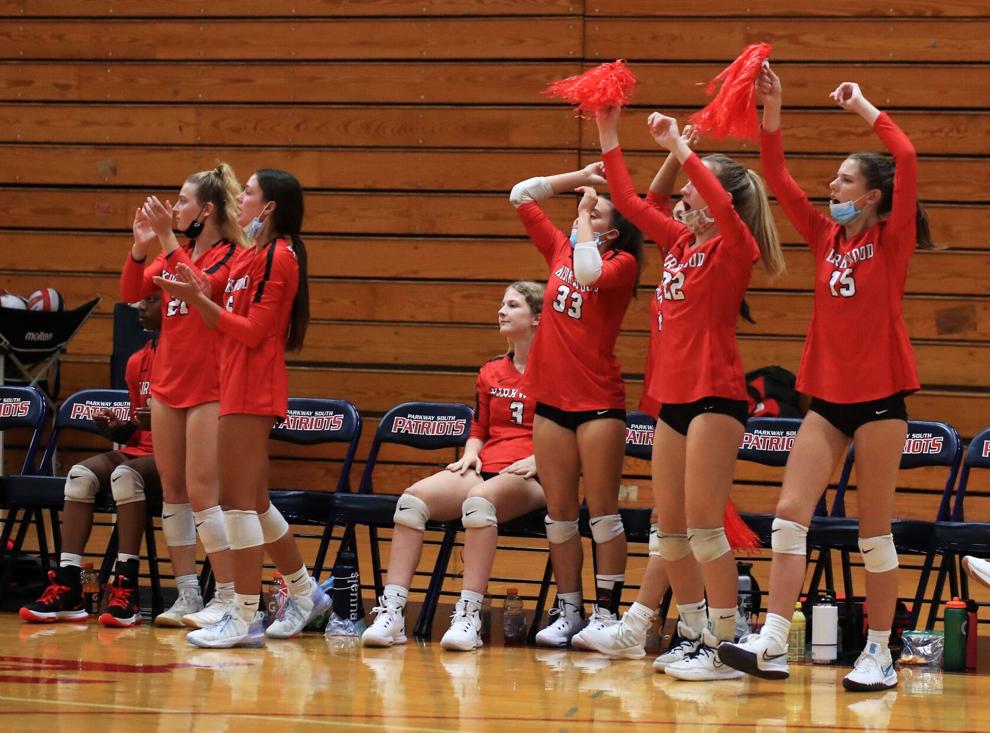 Kirkwood vs. Parkway South girls volleyball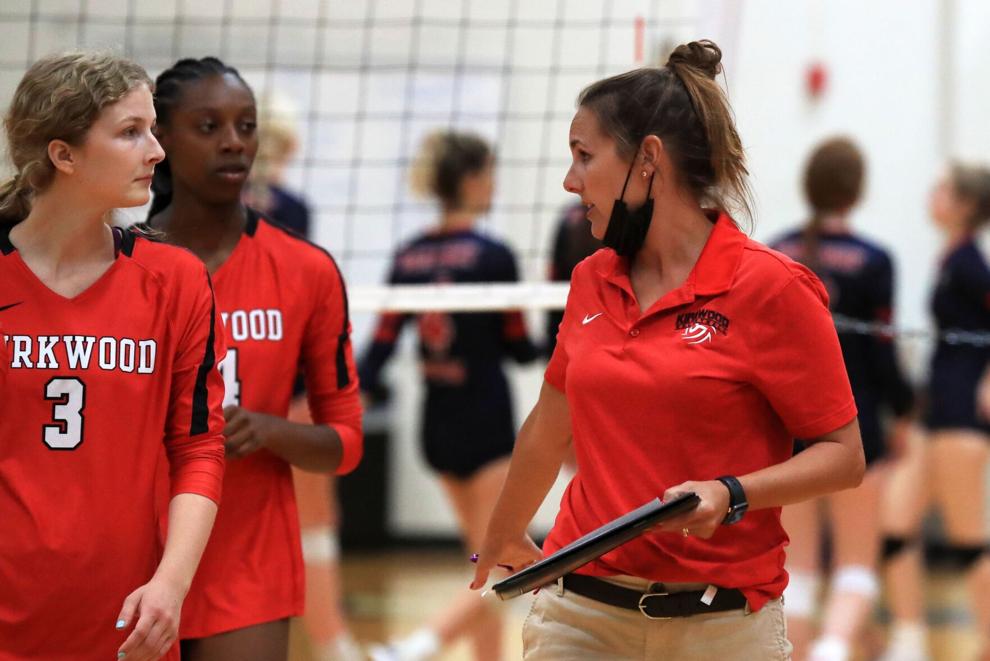 Kirkwood vs. Parkway South girls volleyball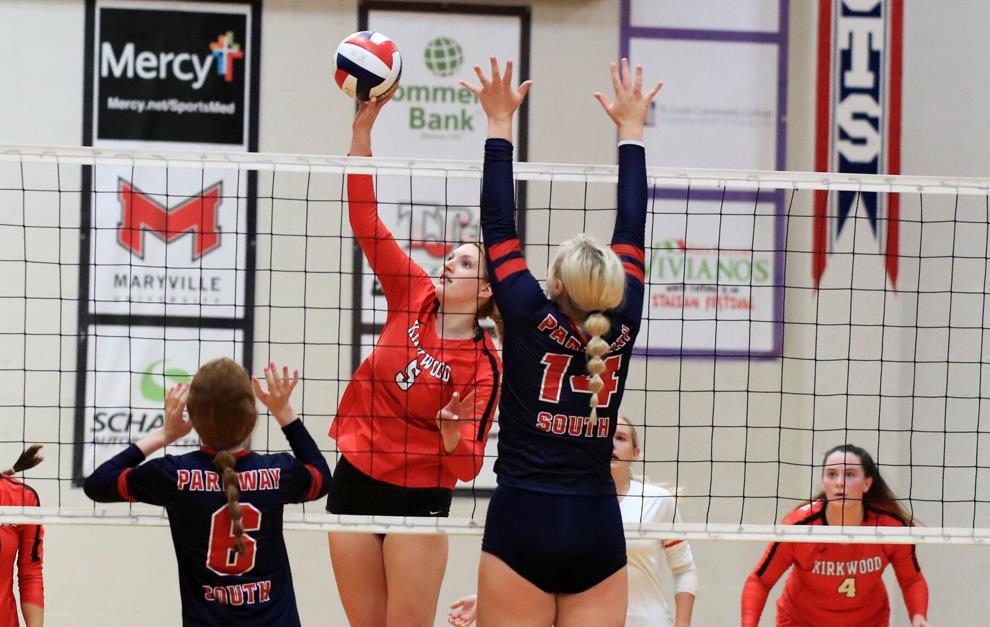 Kirkwood vs. Parkway South girls volleyball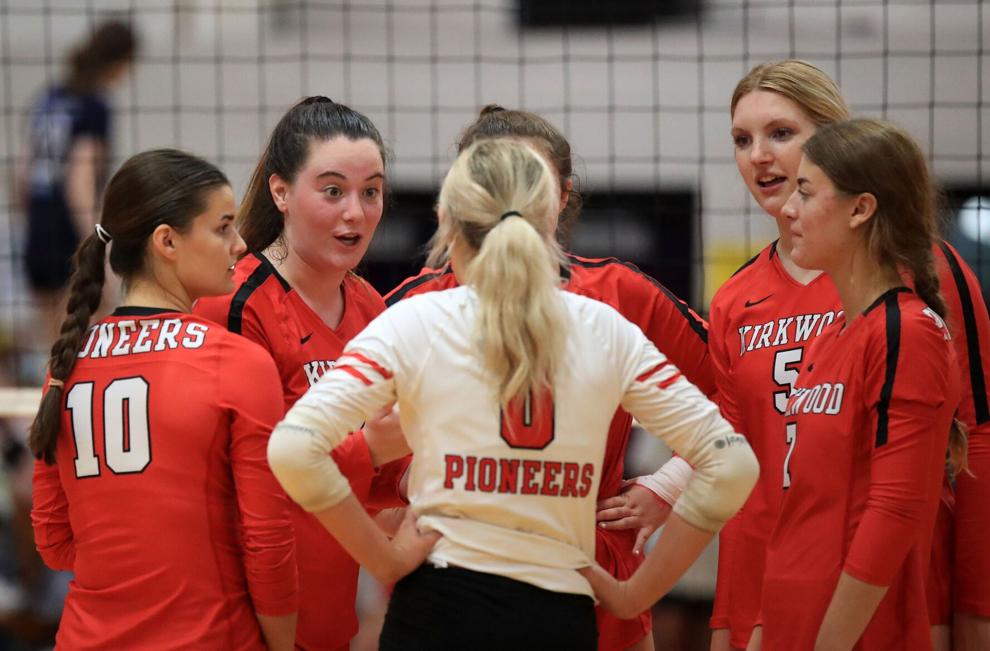 Kirkwood vs. Parkway South girls volleyball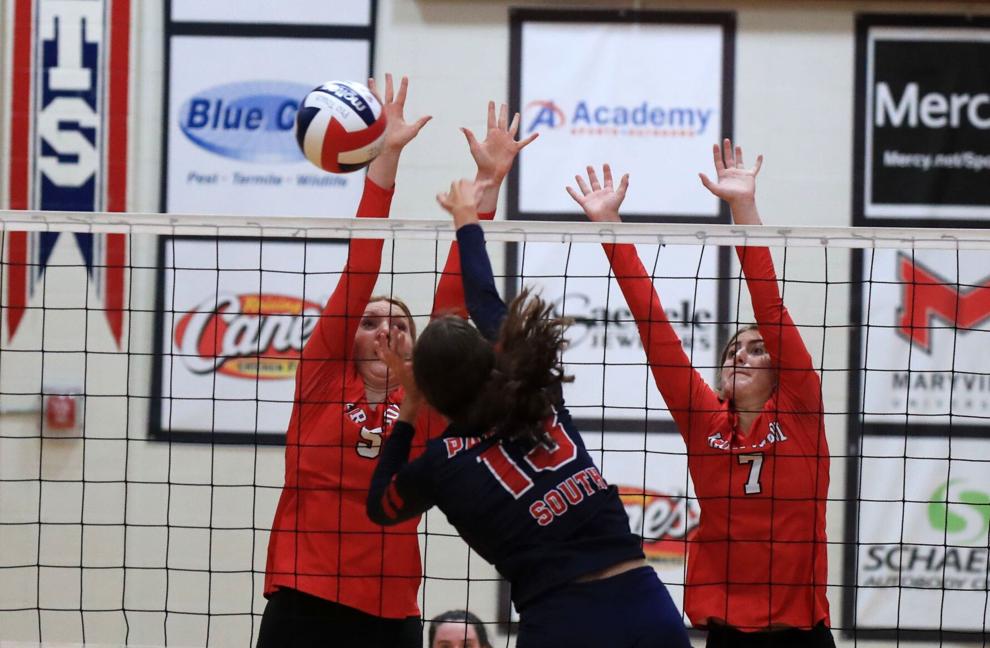 Kirkwood vs. Parkway South girls volleyball
Kirkwood vs. Parkway South girls volleyball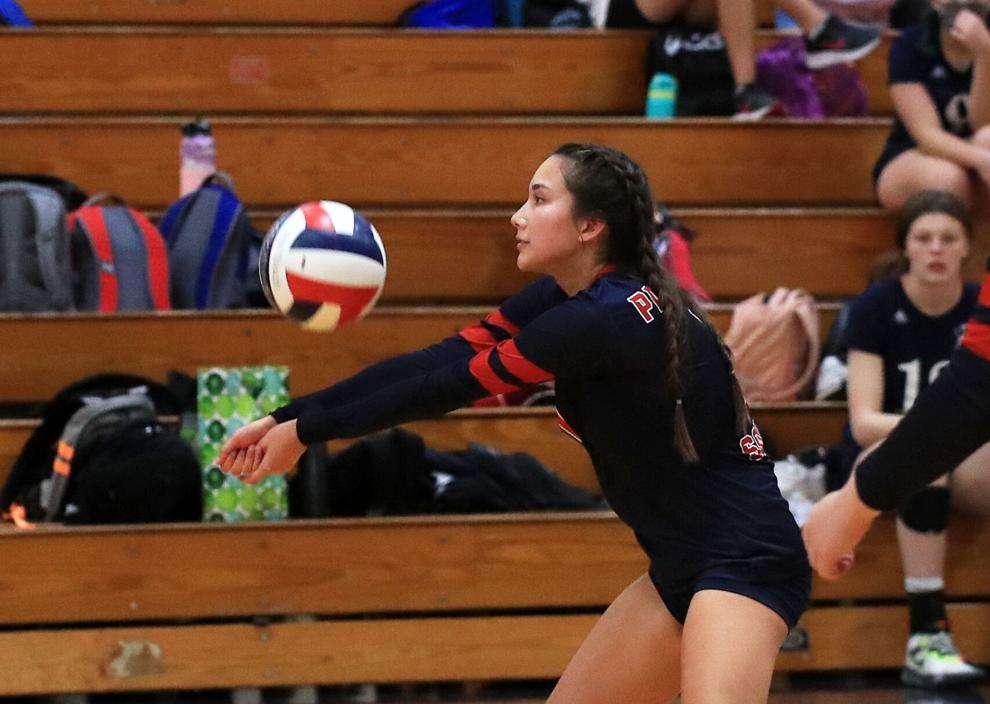 Kirkwood vs. Parkway South girls volleyball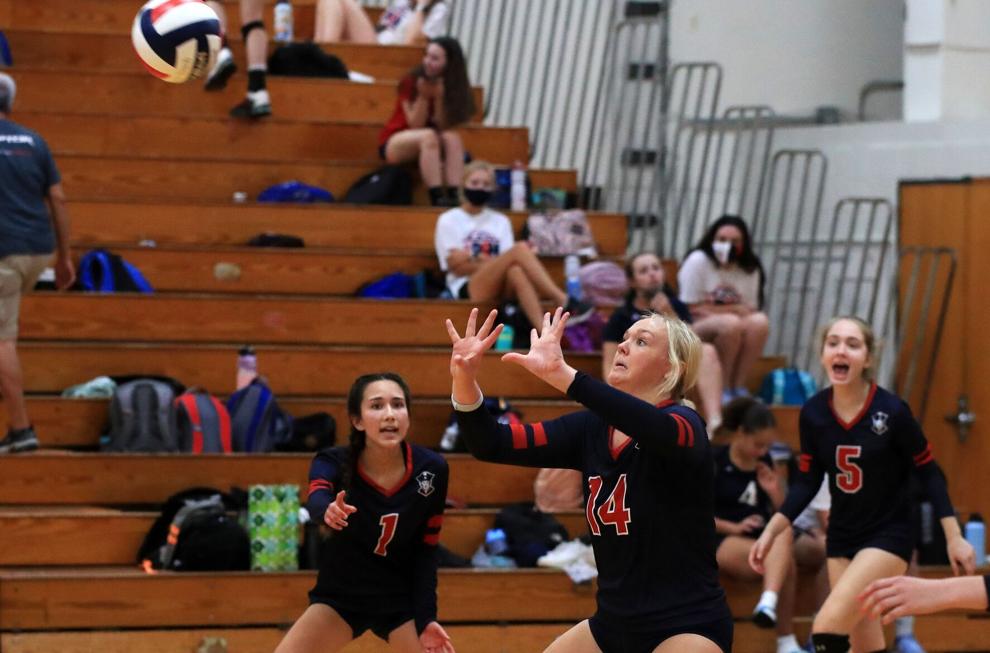 Kirkwood vs. Parkway South girls volleyball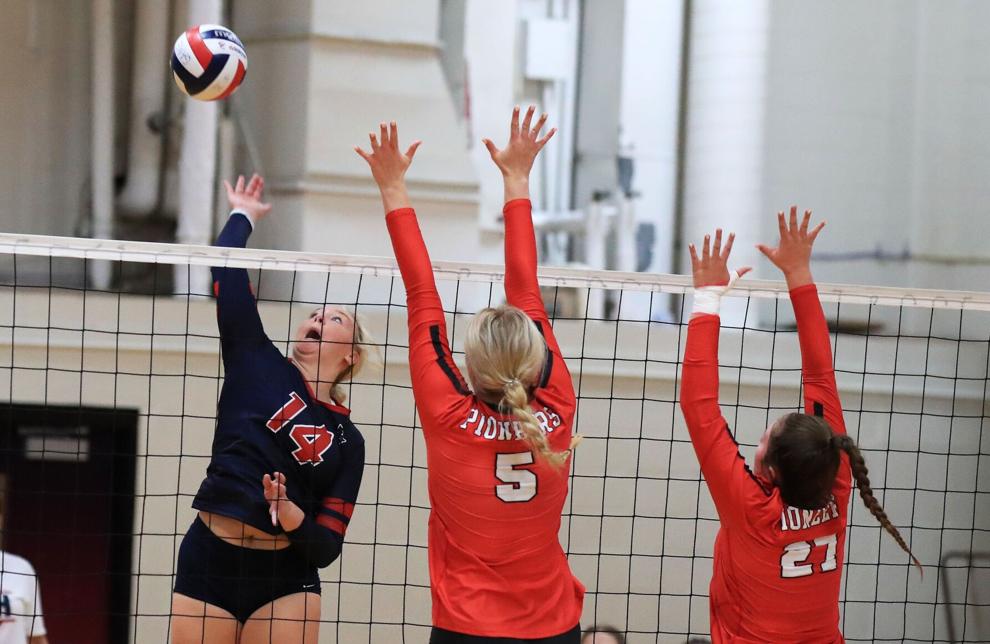 Kirkwood vs. Parkway South girls volleyball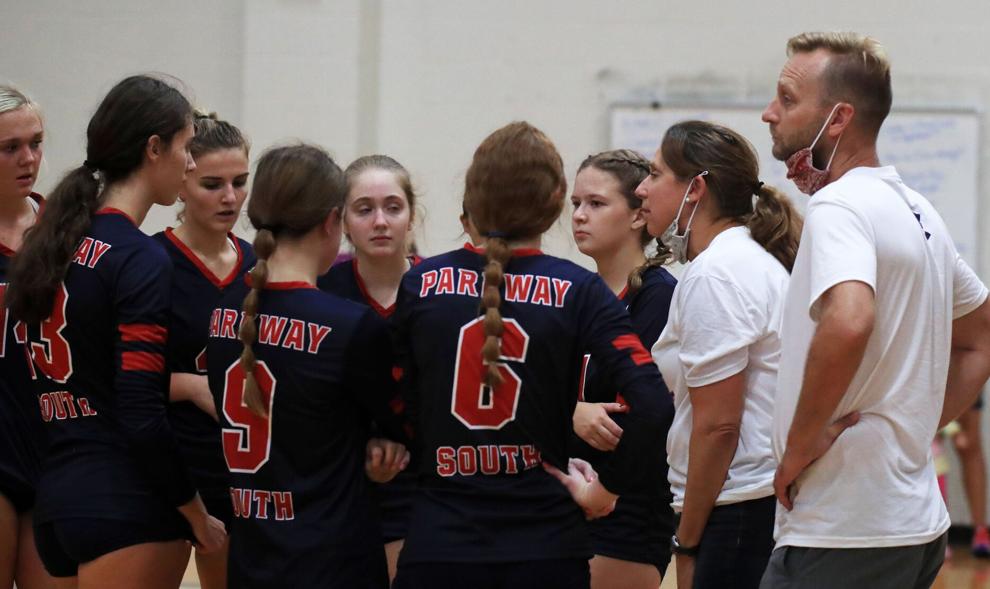 Kirkwood vs. Parkway South girls volleyball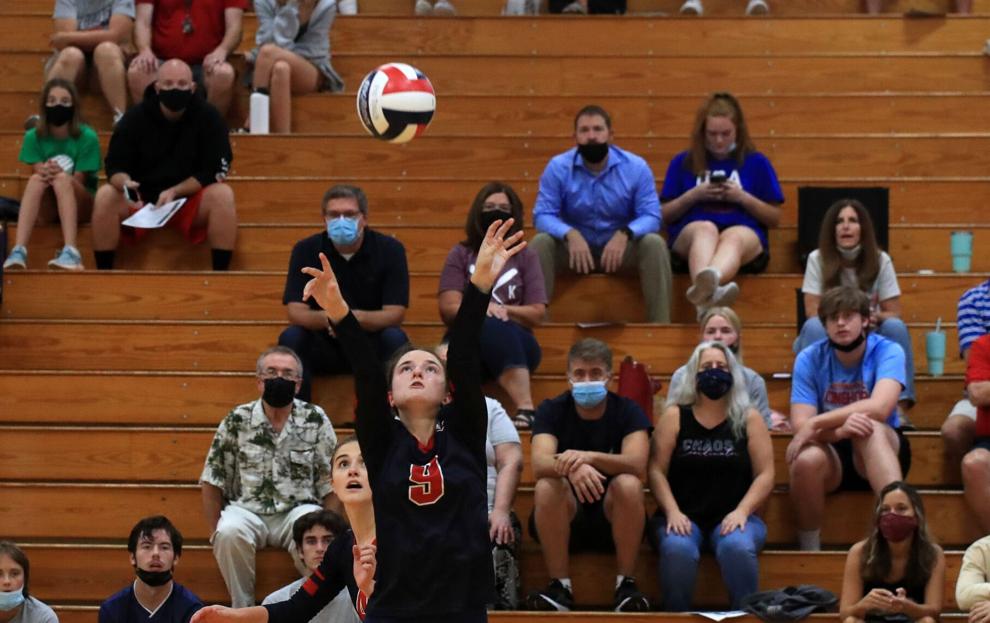 Kirkwood vs. Parkway South girls volleyball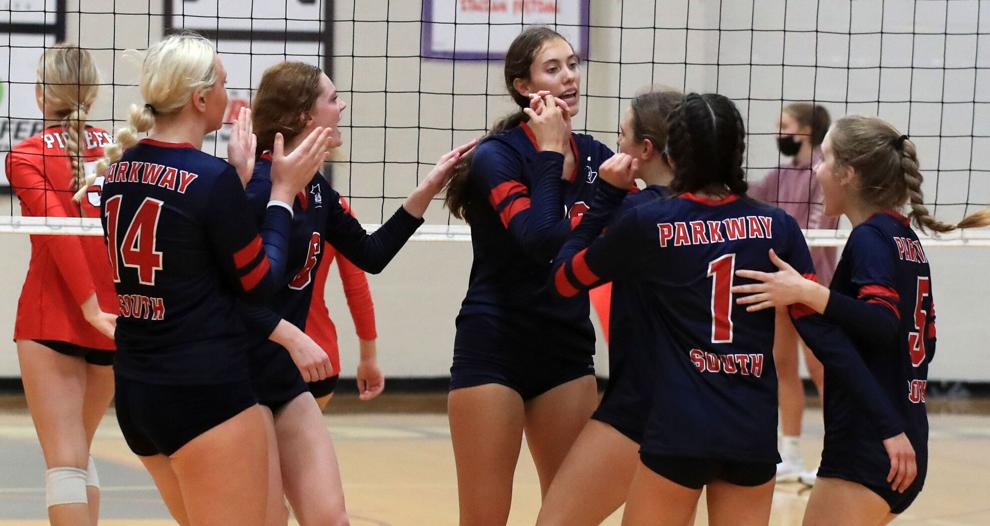 Kirkwood vs. Parkway South girls volleyball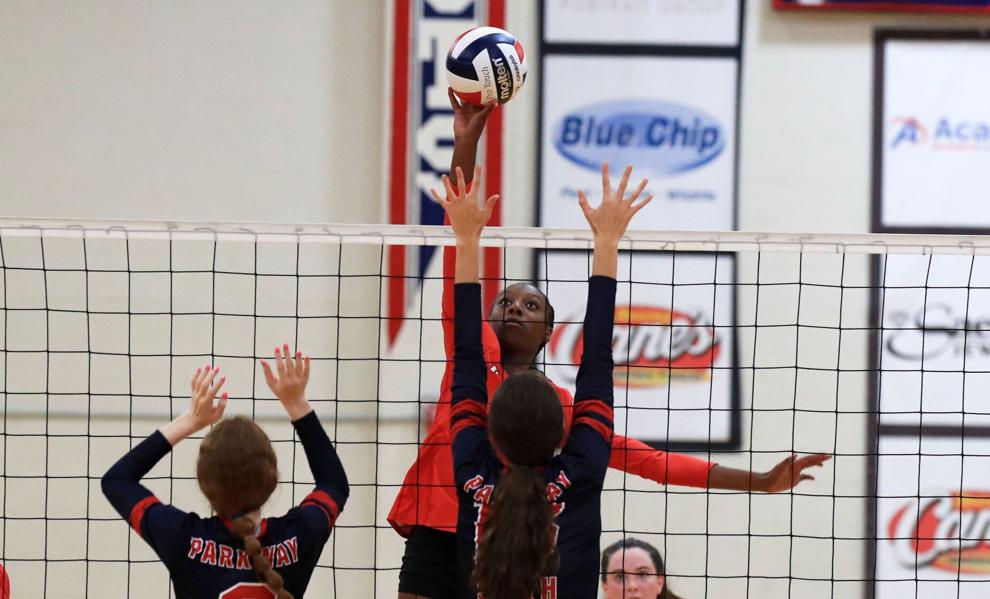 Kirkwood vs. Parkway South girls volleyball
Kirkwood vs. Parkway South girls volleyball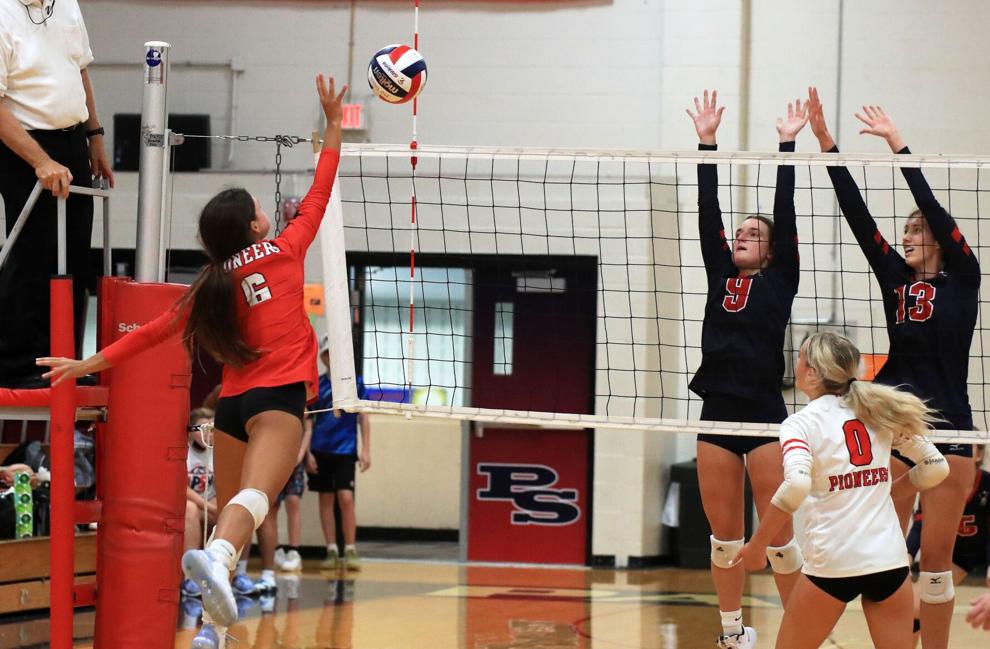 Kirkwood vs. Parkway South girls volleyball