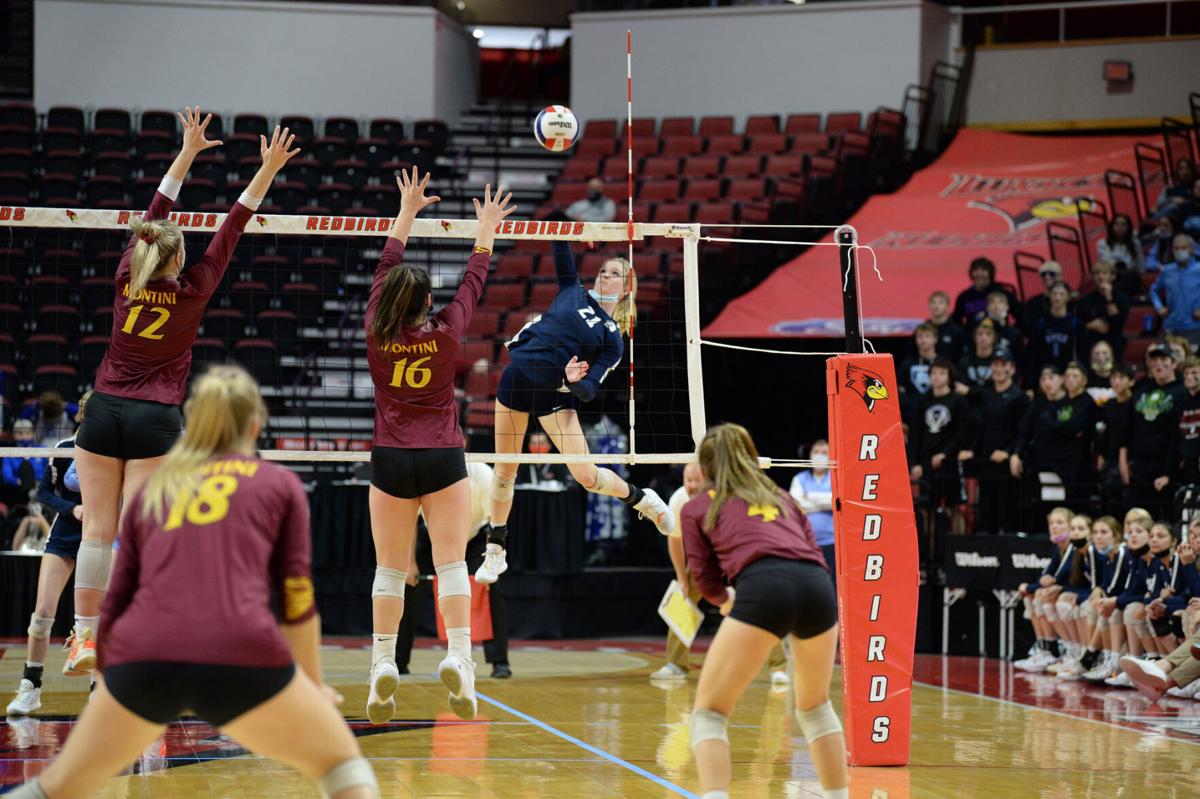 NORMAL — Mater Dei senior setter Annalyse Richter was frustrated.
Normally, Richter has a wide variety of weapons from which to choose in the Knights' well-balanced hard-hitting offense.
But Friday, every move she made was countered by the Lombard Montini defense.
"Their blocks were so huge," Richter said. "I didn't know where to go with it."
Montini used its defensive prowess at the net to roll to a 25-11, 25-10 win over Mater Dei in a Class 2A girls volleyball state semifinal at Redbird Arena.
The Broncos (39-1) take a 34-match winning streak into the championship contest against Pleasant Plains (34-5) at 1:55 p.m. Saturday.
Mater Dei (34-6), which is making its 24th state tournament appearance, will face Chicago Christian (34-7) in the third-place match at 12:25 p.m. Saturday.
Montini dominated Friday's 44-minute affair from start to finish, racing out to a 16-3 lead in the first set and an 11-2 advantage in the nightcap.
The Knights made a few early uncharacteristic errors early. But it was obvious Montini was the better side from the opening serve.
"You just watched the best team in the state (Montini) dominate a team that I thought was really, really strong," Mater Dei coach Chad Rakers said. "Montini executed about as flawlessly as you could want them to on a state floor."
Montini recorded nine blocks and used its intimidation up front to throw the Knights' offense out of system.
"Their blockers were everywhere, they were hard to work around," Rakers said.
Added senior hitter Tori Mohesky, "We knew what to expect, but we still couldn't get our offense going."
The hard-hitting Mohesky, who is bound for Eastern Illinois University, led Mater Dei's attack with seven of her team's season-low 11 kills.
"We tried so many different things, different people hitting in different places," senior hitter Riley Kleber said. "Nothing worked out for us."
Montini, located in the Chicago suburb of Lombard, knocked off Mater Dei 25-15, 25-16 in the Quincy Notre Dame Tournament just 20 days ago.
The Knights tried a few new twists in the rematch.
"We switched things around and I think we were a little uncomfortable in our new positions," Mohesky said.
Montini 6-foot senior Paige Pickering was a two-way force at the net with a match-high 10 kills and two blocks.
The Broncos, who have a straight-set win over Class 4A semifinalist Chicago McAuley on their resume, set an early tone with a 5-0 run to start the match. Four of those points came on serve receptions errors.
"We started out well by putting the (serves) in the spots where we wanted to," said Pickering, who is bound for the University of Cincinnati. "It gave us the momentum, it was super exciting."
Mohesky stopped the early blitz with a kill and Kleber added a well-placed change-of-pace shot. But Montini responded with a 7-0 run to take control 16-3. Pickering had four kills in the spurt.
The Broncos scored 10 successive points early in the second set on the way to an 11-2 cushion. Emma Johnson and Mohesky slowed the streak with a pair of kills. A double block from Kleber and freshman Alyssa Koerkemeier brought Mater Dei to within 21-7.
"We got so far behind that it was really hard to get back up," Kleber said. 
The Knights, who committed seven serve reception errors, were looking for their eighth state title and first since 2011. They have finished second twice and third five times.
"It just wasn't our day," Rakers said.
Class 2A girls volleyball state semifinal: Lombard Montini def. Mater Dei 25-11, 25-10
Class 2A girls volleyball state semifinal, Mater Dei vs. Lombard Montini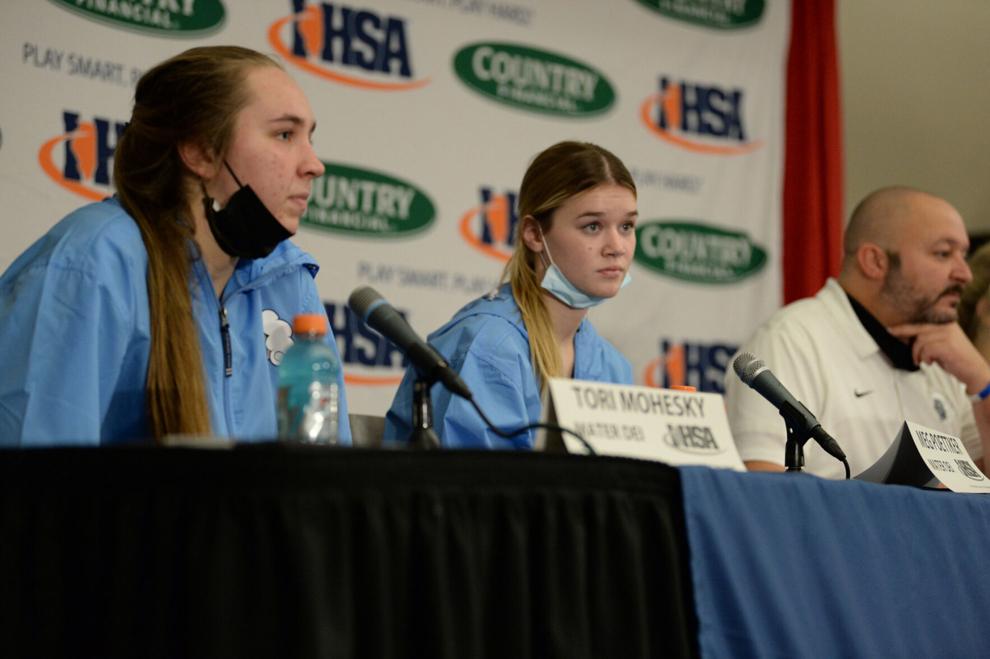 Class 2A girls volleyball state semifinal, Mater Dei vs. Lombard Montini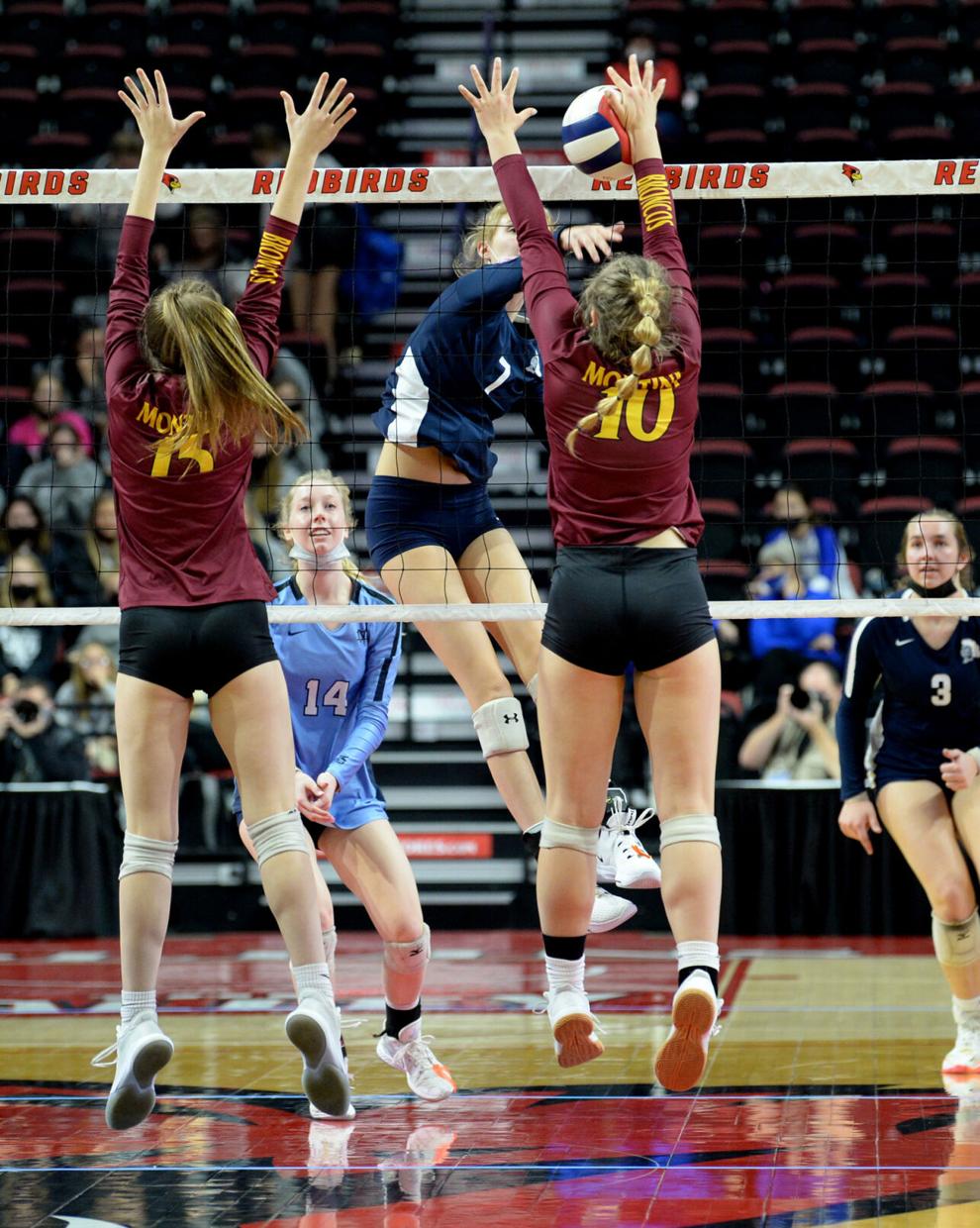 Class 2A girls volleyball state semifinal, Mater Dei vs. Lombard Montini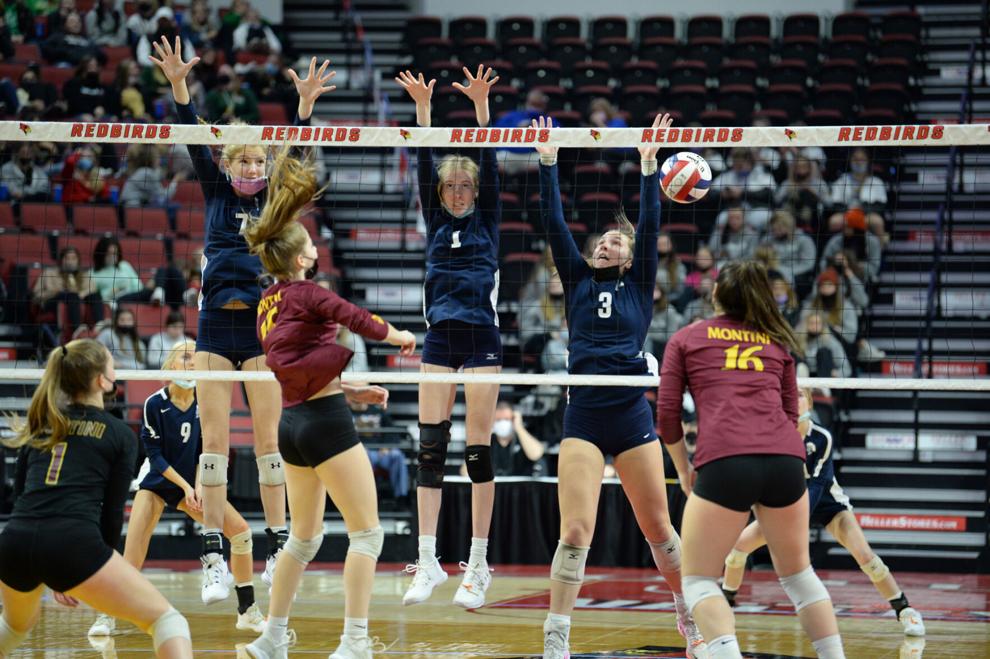 Class 2A girls volleyball state semifinal, Mater Dei vs. Lombard Montini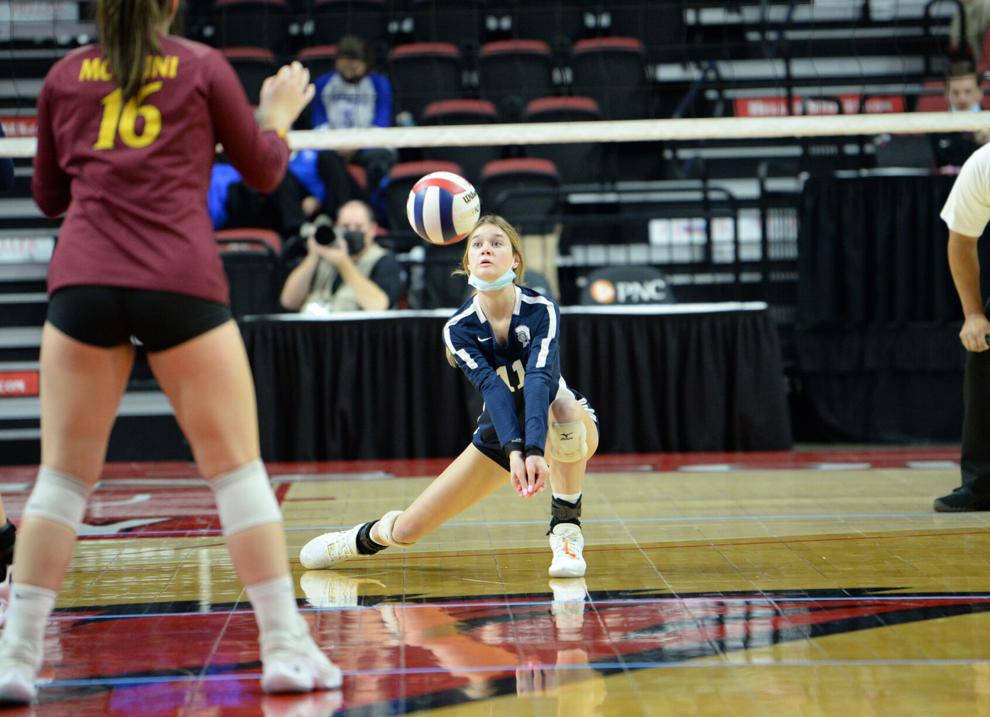 Class 2A girls volleyball state semifinal, Mater Dei vs. Lombard Montini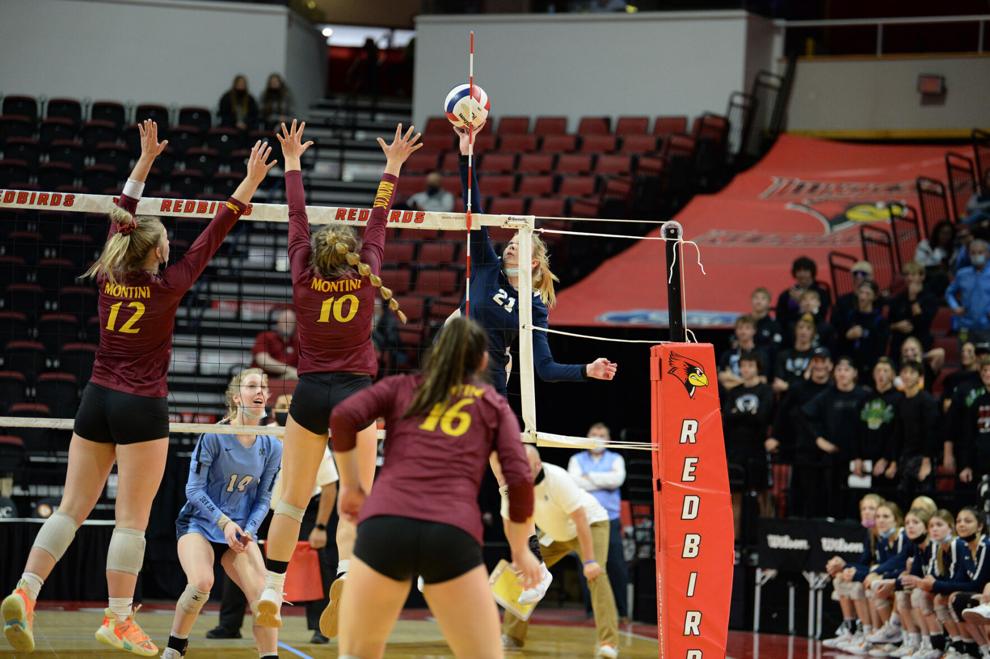 Class 2A girls volleyball state semifinal, Mater Dei vs. Lombard Montini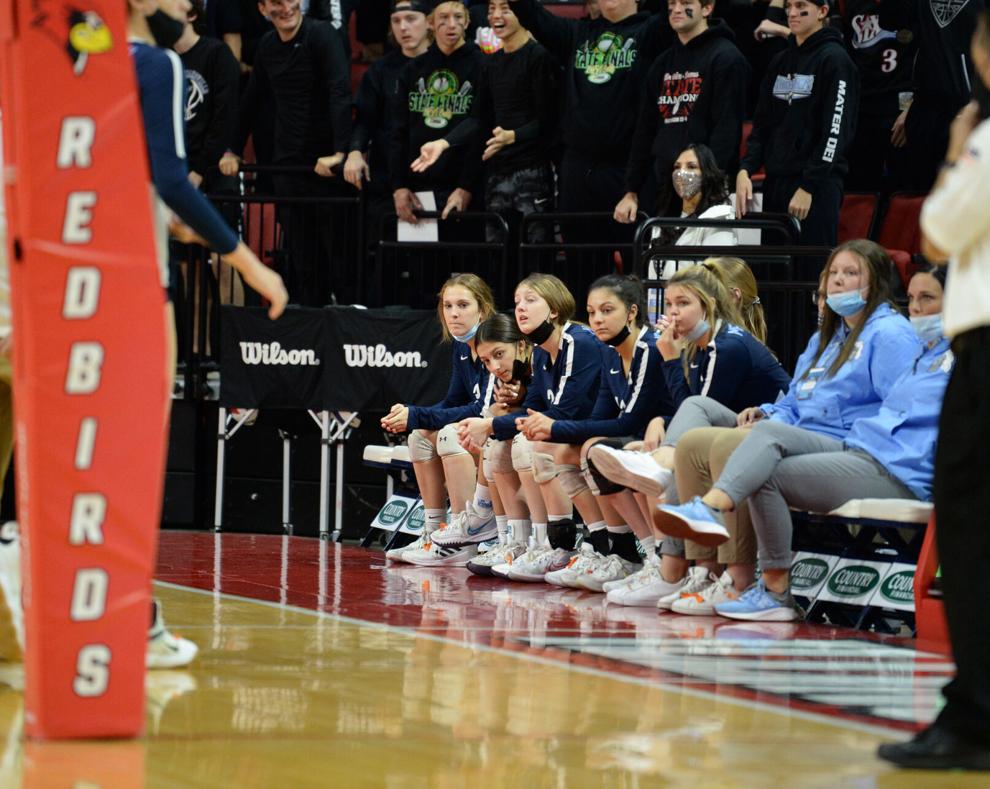 Class 2A girls volleyball state semifinal, Mater Dei vs. Lombard Montini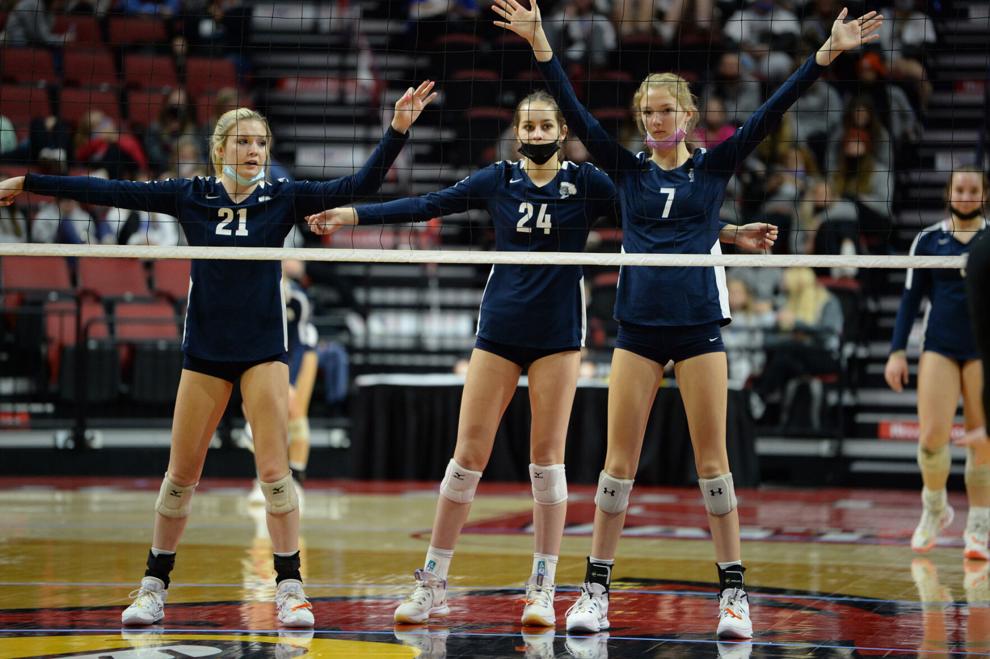 Class 2A girls volleyball state semifinal, Mater Dei vs. Lombard Montini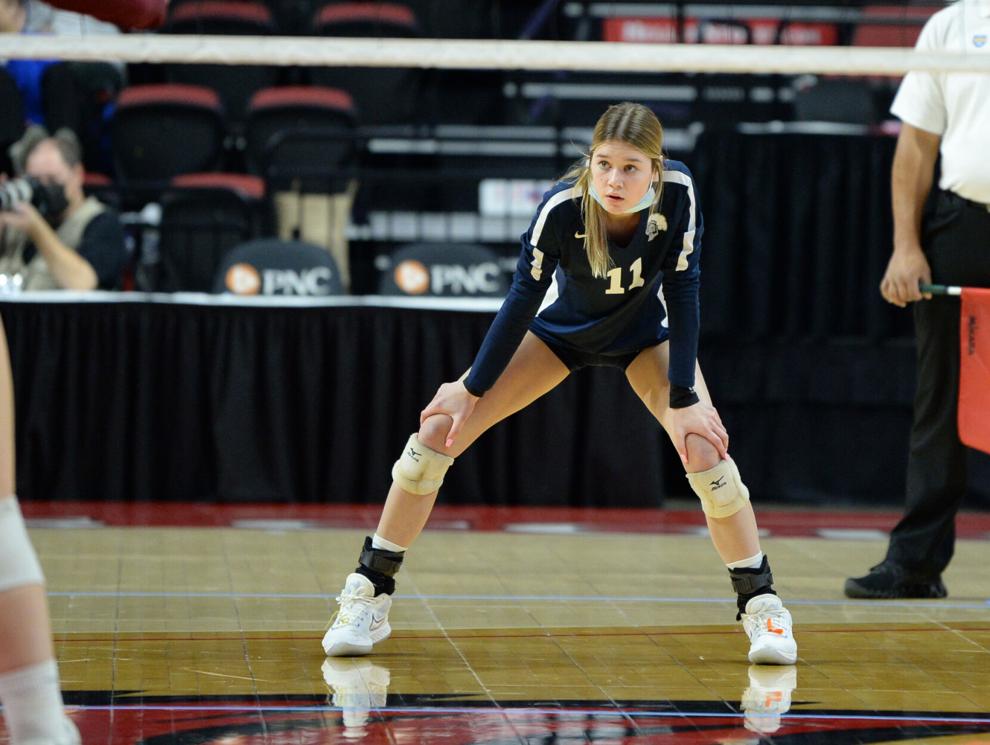 Class 2A girls volleyball state semifinal, Mater Dei vs. Lombard Montini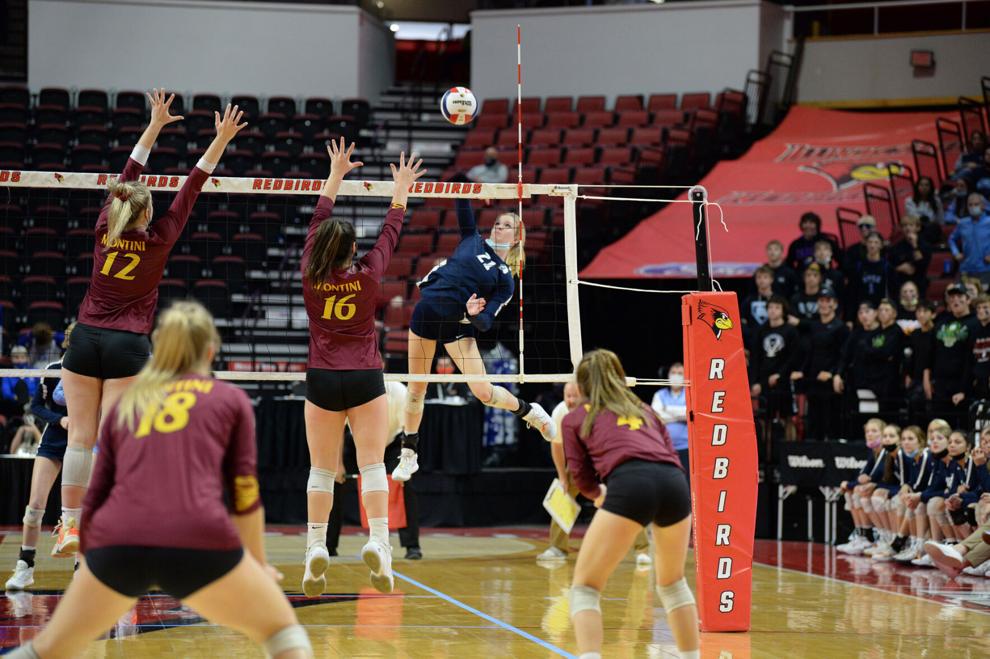 Class 2A girls volleyball state semifinal, Mater Dei vs. Lombard Montini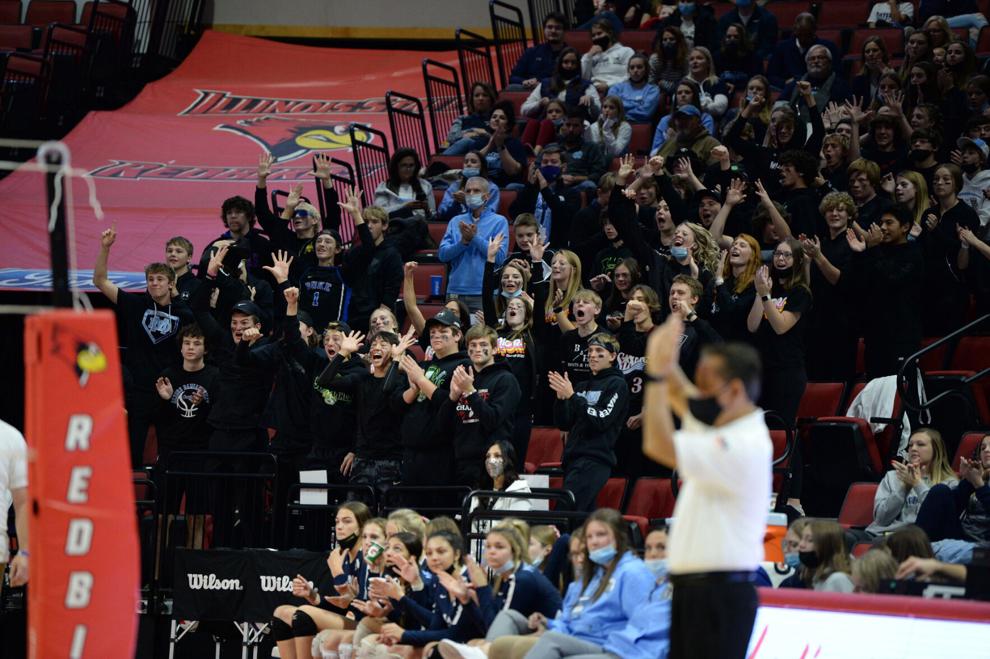 Class 2A girls volleyball state semifinal, Mater Dei vs. Lombard Montini