NORMAL — Mater Dei should be well-versed in any adversity that awaits in the Class 2A girls volleyball state final.
The Knights survived a nerve-racking dose Friday in their first real test of the postseason, knocking off St. Joseph-Ogden 25-20, 23-25, 25-22 in a semifinal at Redbird Arena.
The final set was a dandy, featuring eight ties and five lead changes — the final one when Mater Dei went ahead for good at 21-20 after St. Joseph-Ogden used a four-point surge for a 19-18 edge.
"This experience is a good one for us," Mater Dei coach Chad Rakers said. "It's all their first time on that court. Having to go three probably helps, not that I wanted to. But that probably helps us for (Saturday)."
Sophomore outside hitter Tori Mohesky had 14 kills and 13 digs and sophomore middle blocker Riley Kleber had nine kills — including seven in the third set — as the Knights (31-9) advanced to within one victory of the eighth championship in program history.
Junior setter Jessie Timmermann had 38 assists, seven digs and three kills in a standout performance for Mater Dei, which also got 13 digs from junior libero Audrey Lampe and 10 from senior defensive specialist Gabby Jamruk.
The Knights advanced to face Decatur St. Teresa (36-5) at 1:55 p.m. Saturday in the 2A title match. St. Teresa, which swept Rockford Lutheran 25-22, 29-27 in the other semifinal for its 14th consecutive victory, beat Mater Dei on Oct. 26 at Quincy Notre Dame.
It is Mater Dei's first state final appearance since 2011, when it won the last of its seven championships. Mater Dei lost in the semifinal round of its last state tournament appearance in 2014, well before any of this season's players were part of the program.
"I feel like this game we were all feeling out the court," Timmermann said. "I know I had a lot of nerves. Now we're used to it."
A sixth successive sweep in this year's playoffs seemed in order for the Knights when they pulled out the first set and led 18-11 in the second against St. Joseph-Ogden.
But the Spartans (36-5), who won three-set matches in both their sectional final and super-sectional, stormed back as sophomore outside Kennedi Burnett recorded eight of her 14 kills during the second set.
"That's what these kids have done all season long," St. Joseph-Ogden coach Abby McDonald said. "They compete. We've been in some really tough positions to get there. We knew they could do it, and they believed in themselves."
Mater Dei showed impressive belief, as well, to withstand the gut check from the Spartans.
The third set never seemed in one team's favor until Kleber's match-finishing kill off a pair of blockers.
"It was a team win and I'm really proud of my teammates," Kleber said. "We had our ups and downs, obviously, but I'm glad we pushed and came out with the win."
Kleber, who has a team-high 27 kills in Mater Dei's last three matches, was particularly effective in the decisive set with seven of Mater Dei's 15 kills.
Four of Kleber's came directly on the first attack off serve receive for the Knights. Junior middle blocker Sally Albers and Mohesky had one kill each in the same situation in the third set, helping the Knights get quick sideouts that prevented momentum-building Spartans service runs.
"There were some things we wanted to take advantage of, especially with Riley," Rakers said. "She has the ability to put the ball kind of where she wants, and when you have that advantage you want to take advantage of it and use it as often as you can. From the middle it's harder to put the ball down all the time because you've got to have the pass for it."
Mater Dei's depth proved decisive, with seven players recording kills. Left-handed junior Myah Helkamp had five, including for a pair of key points in the first set, while junior Kenadi Barriger provided four.
The Knights also had 10 aces against only three service errors, highlighted by three for Jamruk in the third set.
Of Mater Dei's 25 points in the third set, it had 15 kills, five aces and one block while St. Joseph-Ogden committed only two hitting errors and two service errors.
Spartans middle blocker Lacey Kaiser had five of her eight kills in the third set, and senior setter Emily Bigger had 32 assists. Senior defensive specialist Rylee Stahl had a match-high 17 digs.
"We were trying to pick their defense apart the best we could," McDonald said. "I think the biggest thing is they kept us out of system offensively, and so we were on our heels in serve receive and defense. We couldn't find the rhythm that we're used to being able to find, so credit to them for that. It really could've gone either way, it was just a close match."
Breese Mater Dei vs. St. Joseph Ogden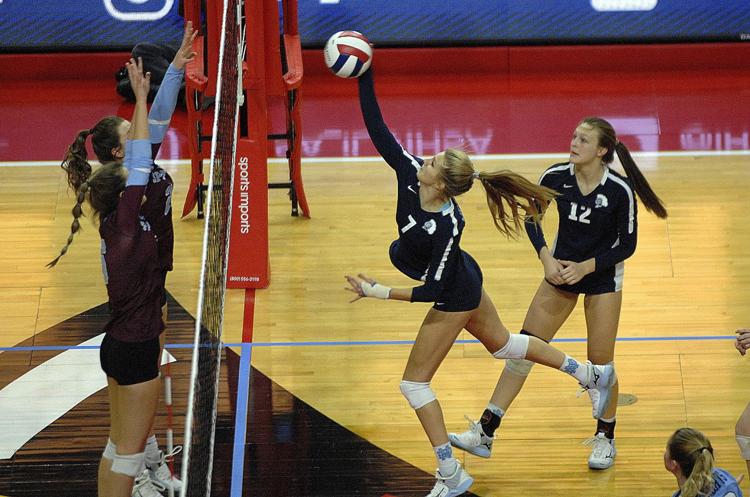 Breese Mater Dei vs. St. Joseph Ogden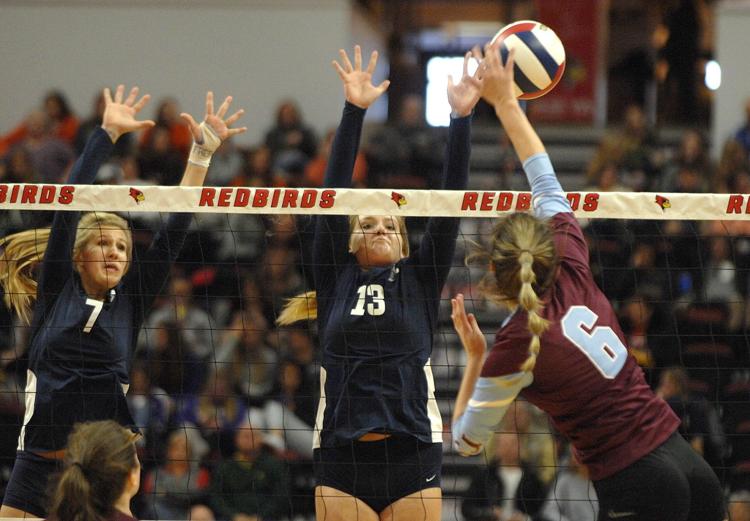 Breese Mater Dei vs. St. Joseph Ogden
Breese Mater Dei vs. St. Joseph Ogden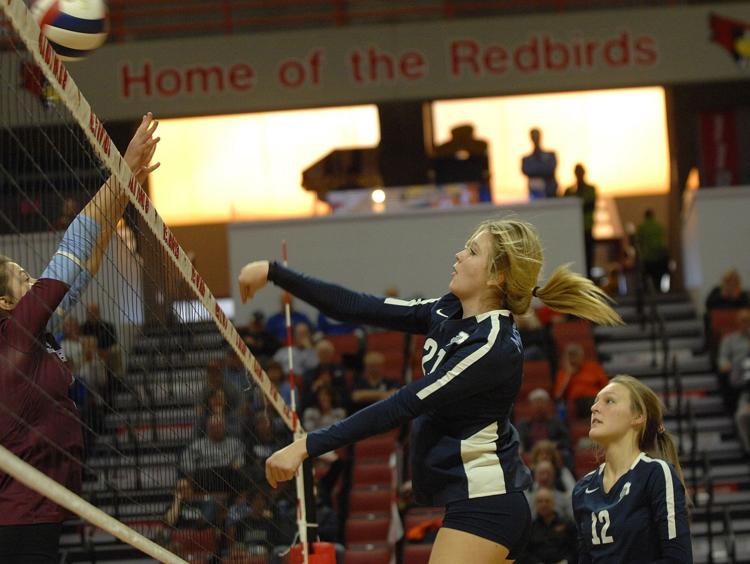 Breese Mater Dei vs. St. Joseph Ogden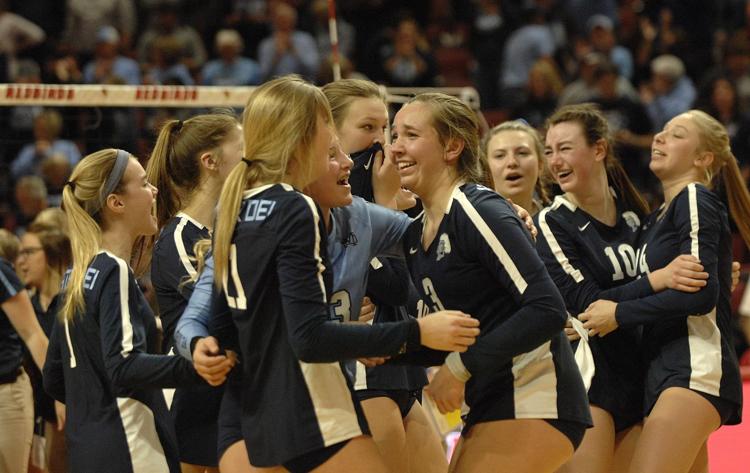 Breese Mater Dei vs. St. Joseph Ogden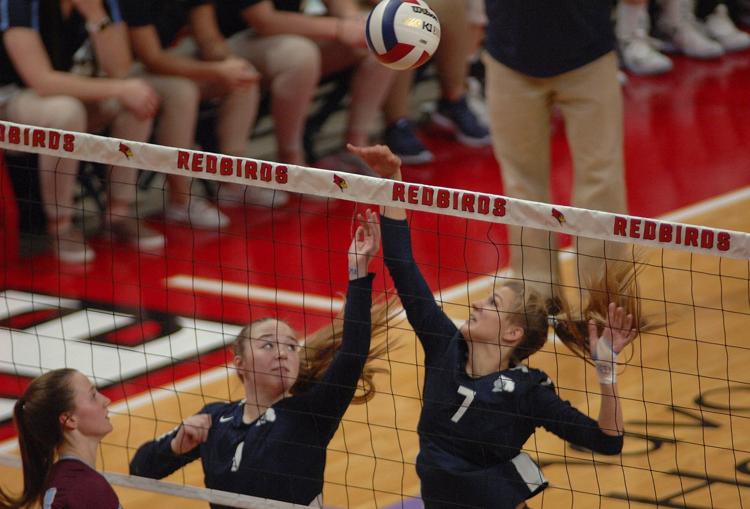 Breese Mater Dei vs. St. Joseph Ogden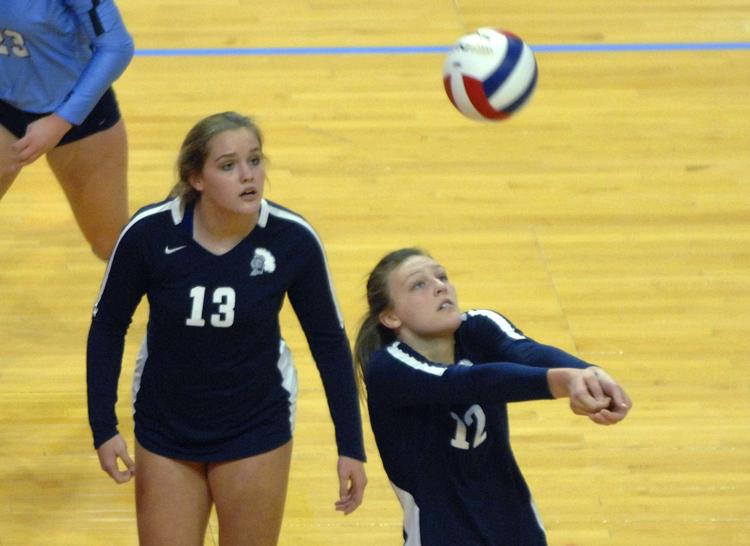 Breese Mater Dei vs. St. Joseph Ogden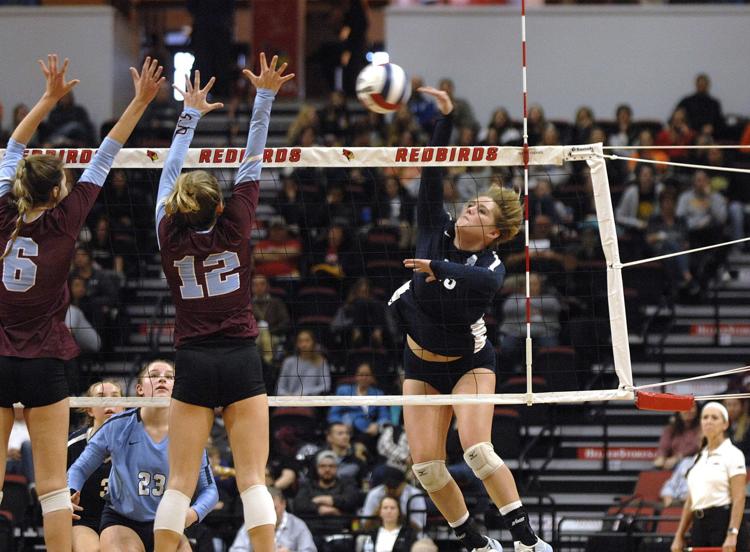 Breese Mater Dei vs. St. Joseph Ogden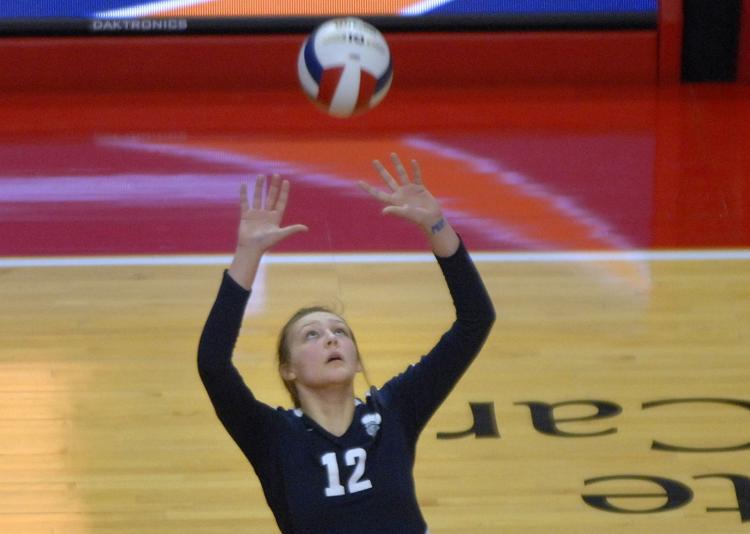 Breese Mater Dei vs. St. Joseph Ogden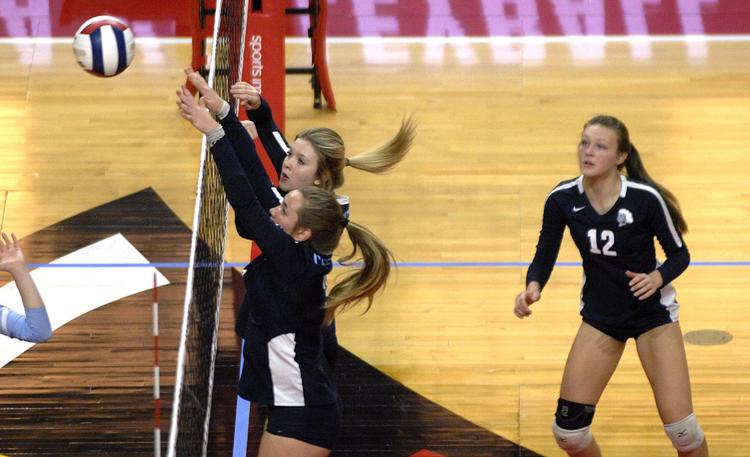 Breese Mater Dei vs. St. Joseph Ogden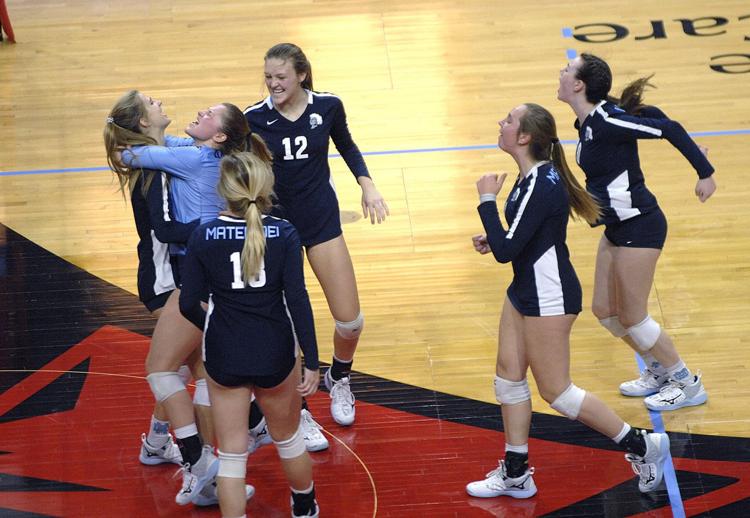 Breese Mater Dei vs. St. Joseph Ogden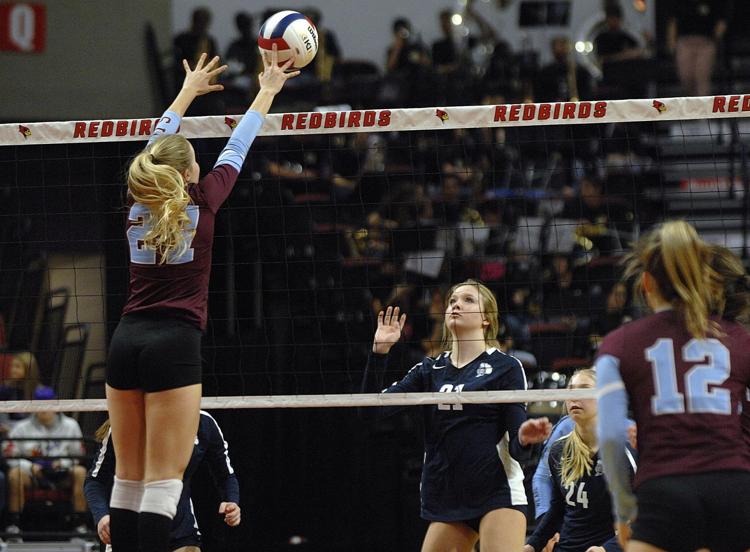 STLHighSchoolSports.com is the most comprehensive source of stats, scores and stories from any and all area high schools.