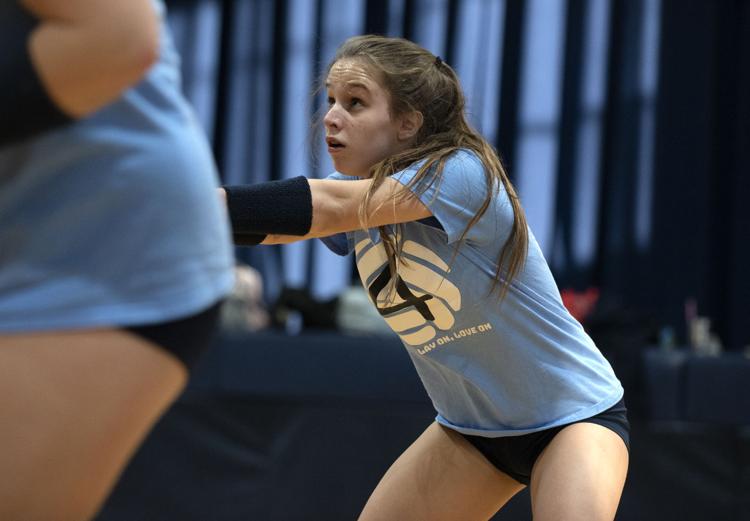 FESTUS — Summer Meyer could hear the voice in her head. Every word rang out loudly.
The St. Pius X sophomore defensive specialist immediately knew where she belonged — even in the middle of a devastating tragedy.
Meyer's older sister, Shelby, a volleyball player at Columbia College, died from an accidental fall Sept. 21.
Three days into the grieving process, Summer realized it was time to return to the sport that was so important to her sister and family.
"It was like she was telling me, 'Get back on the court,' " Summer recalled, hearing Shelby in her mind. "Volleyball — it's what we do. So get back out there."
Summer did just that. So did her teammates.
With heavy hearts, the Lancers pushed forward through the pain and heartache.
The response was another trip to the state tournament for the tradition-rich Catholic school located in Festus.
St. Pius (23-3-2) will face Hermann (31-5), St. Paul Lutheran-Concordia (20-14-2) and Licking (30-8) in pool play Friday as the Class 2 volleyball state tournament opens at Show Me Center in Cape Girardeau.
The top two teams after pool play face off for the state championship at 10:30 a.m. Saturday.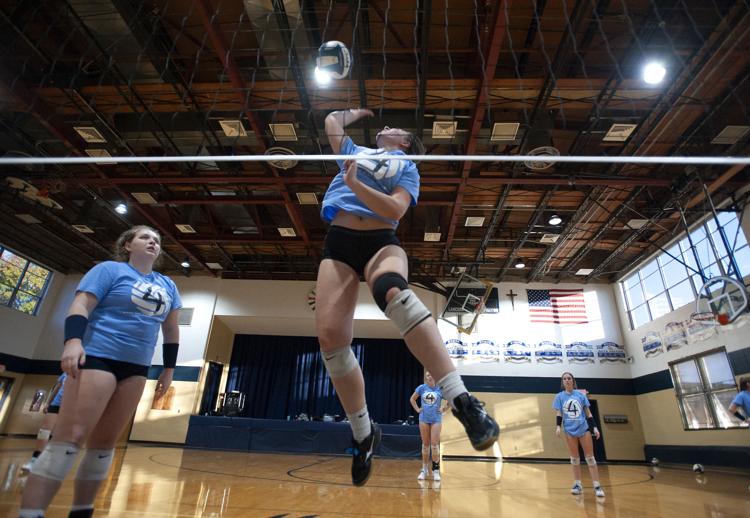 The Lancers, making their ninth state tournament appearance in the last 10 years, are seeking their fourth title. They won championships in 2011, 2016 and 2017.
And they have a guardian angel looking over their shoulder, a former Lancers player who epitomized toughness and would never back down from a challenge.
"She was so fun to be around, joking, always having a good time," St. Pius X senior slugger Caly Otec said of Shelby, a 2017 St. Pius graduate. "But when it came time to get serious, she was all business."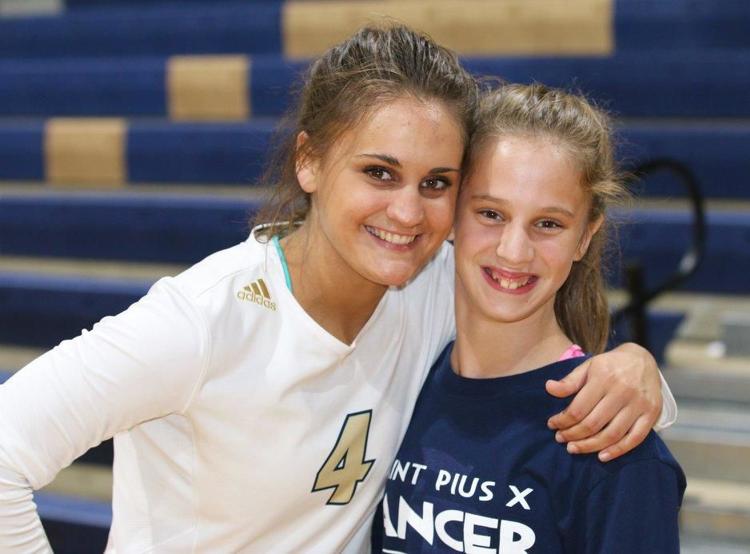 Explained senior setter Molly Bange, "She had such a great personality. Someone that was so easy to like."
Summer is a younger version of Shelby and the family's oldest sister, Sami, who won a state title at St. Pius in 2011. Summer's ability to persevere has helped make what could have been a nightmarish campaign into a memorable one.
"It's definitely made this team much stronger," St. Pius coach Shannon Leftridge said. "Tougher, too."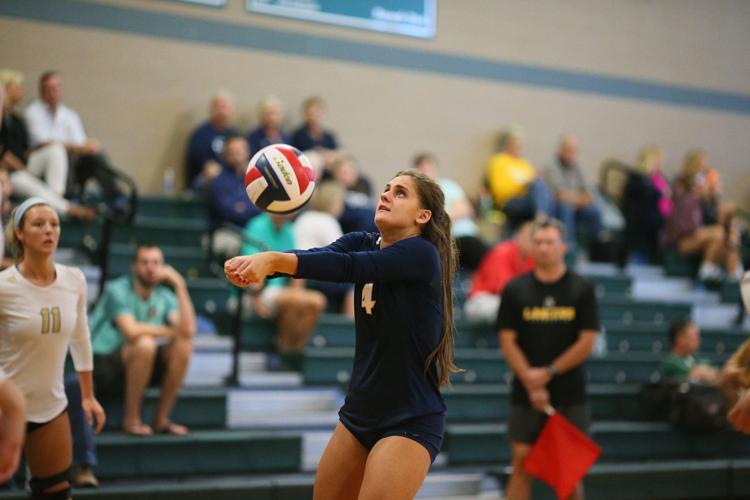 Summer said she could not have gotten through the loss of her middle sister without her teammates and the tight-knit St. Pius community.
"Everyone's been there for me and still are," Summer said. "You can't put into words what that means in a situation like this."
Trish Meyer, mother of the three sisters, said Summer has handled the situation as well as possible.
"Not that there's a manual or gauge for these kind of things," Trish said. "We talked about it a lot, and it seems to us that she's doing the best she can under the circumstances."
The Lancers were set to compete in the St. Joseph's Tournament of Champions the morning of Sept. 21 when the news of Shelby's death arrived.
Players and parents gathered in the parking lot outside of the St. Joseph's gymnasium, where Leftridge was forced to deliver the news that had been passed along to the Meyer family just a few hours earlier.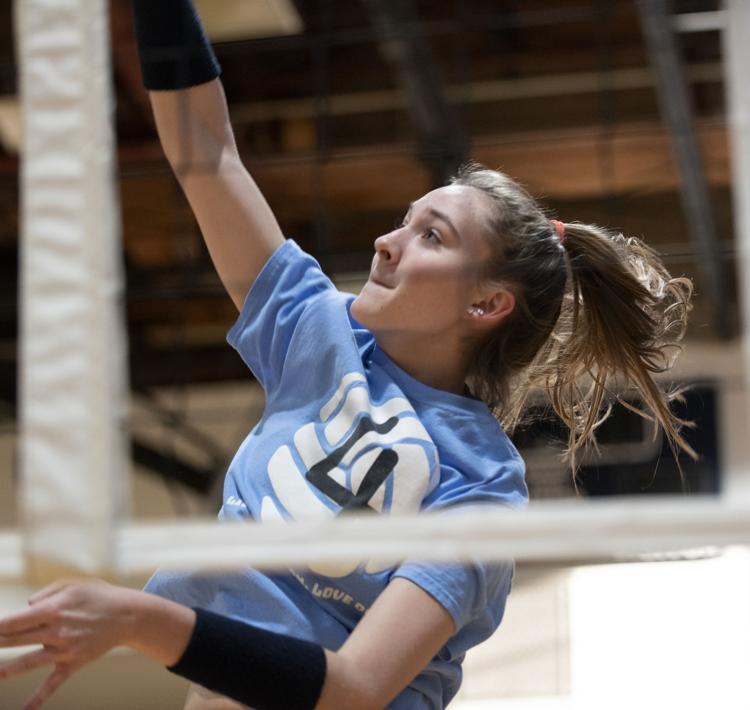 "Shock," said Otec, whose sister Jena, a current standout at Purdue University, was one of Shelby's best friends.
The team immediately got together and prayed for the family. Then they decided not to compete in the tournament without Summer.
Leftridge and her staff felt it best to give the girls a week or so to try and return to normal.
But Summer nixed the idea.
She told Leftridge the Tuesday after Shelby's death she wanted to meet with the team in the gymnasium, a place Summer knew she could find comfort.
The team got together, hugged, cried and relayed stories about Shelby. Before long, the players were laughing while recalling the good times they had together with their departed friend.
"These girls, they knew exactly what to do to be there for Summer," Leftridge said. "They showed an incredible amount of maturity."
Slowly, things started getting back to normal. The Lancers head to Cape Girardeau after winning 11 of 14 matches, including a 25-21, 19-25, 25-23 victory against Valle Catholic in a Class 2 quarterfinal Saturday.
"Everyone here is so close," Bange said. "With what happened, we knew we had to get together and make things work for each other and for Summer."
Shelby Meyer, a four-year starter, racked up 1,071 digs in her career and helped guide St. Pius to the 2016 state title. The Lancers compiled a 132-22-7 record during her tenure. She went on to have two successful seasons at Mineral Area College in Park Hills before transferring to Columbia College, where she started this season as a libero. Shelby recorded 146 digs in the team's first 12 matches.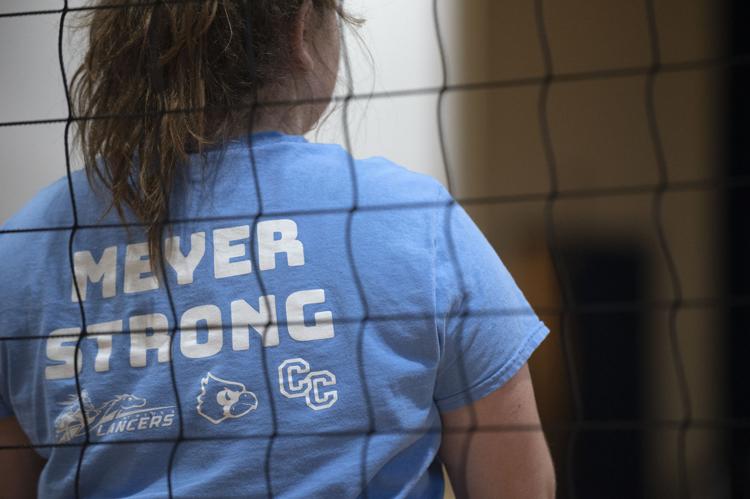 St. Pius players have dedicated this season to Shelby. But most importantly, they have taken on some of Shelby's traits.
The players honor her by wearing warmup shirts with her name and number on them. Meyer Strong is emblazoned on the back of those shirts.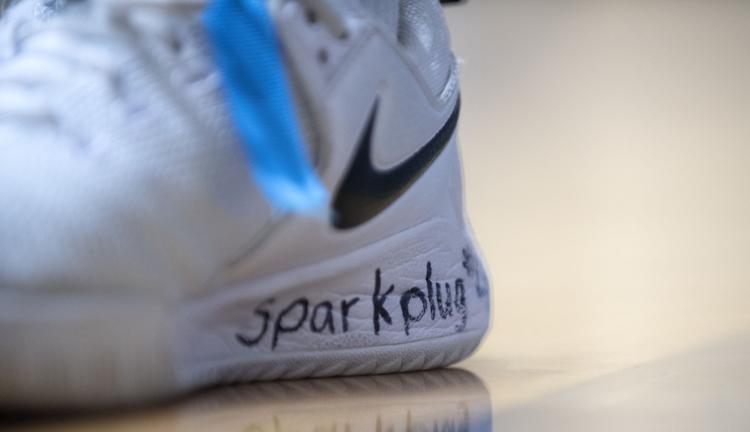 Summer has Shelby's uniform No. 4 and nickname "Sparkplug" written on her shoe. And she looks down at her footwear when things aren't going well on the court.
"We talk about her a lot and we love these little reminders we have about her," Summer said.
Lancers players said Shelby's death puts the game and season into perspective.
"I definitely play harder now, just for her," Summer said. "Because I know how important this was to her and how proud she would be of us right now."
Summer and her teammates will think about Shelby a lot this weekend.
"I totally think that she's with us," Summer said. "She's watching this team. And she's going to help us get the job done."