ST. CHARLES — Colleen Preusser provided the alarm clock Lutheran St. Charles' girls volleyball team needed Wednesday.
After the Cougars played a lackluster first set against Duchesne in an AAA Division II conference match, Preusser went on a dominating service run to start the second to swing the momentum in her team's favor.
Preusser kept up her strong play in a tight third set to guide Lutheran St. Charles to an 18-25, 25-15, 25-21 win.
"I think the first set it kind of woke us up and we needed to get going," Preusser said. "We've got two more sets and we've got to really push."
Lutheran St. Charles (7-2, 2-1), No. 10 in the STLhighschoolsports.com small school rankings, won the first seven points of the second set behind her serve. Preusser put down four aces and the pace and movement of her serve led to serve receive issues for Duchesne when the ball wasn't hitting the floor.
A pair of Jenna Grzeskowiak kills sandwiched around a Bekah Floyd ace extended the Cougars' lead to 20-9. Preusser found Grzeskowiak and Shelby Dannegger for kills to send the match to a third set.
"She has such a heart for the team and such confidence, just an amazing player," Lutheran St. Charles coach Rachel Versemann said of Preusser. "The serving with confidence and aggressiveness really made a difference in the second set to get us on top. It changed the momentum."
A Grzeskowiak kill and an Addison Vogt ace gave the Cougars a 14-11 lead in the third set. Two straight Preusser kills and a Dannegger ace extended the lead to 21-15.
"We really put our focus in the second and third set," Dannegger said. "Just getting the ball up to our setter helped get our offense going."
Duchesne extended the set with blocks from Morgan Knobbe and Claire Weber, but a Pioneers hitting error clinched the comeback victory for the Cougars.
"I think we realized we just had to come together no matter who was on the court," Versemann said. "We had three different lineups and three different sets. Once they had confidence in each other and played for each other it all came together."
Preusser finished with 21 assists, five kills and four aces for Lutheran. Grzeskowiak had nine kills and two blocks and Dannegger put down seven spikes along with a block and a pair of aces.
Weber had 10 kills and three blocks and Knobbe had nine kills and a block for Duchesne (1-2, 0-2). Ella Nikodym had 23 assists.
Knobbe put down four early kills, Weber added two more and Maddie Aubuchon put down an ace as Duchesne jumped out to 15-9 lead in the first set.
The Pioneers stretched their lead to double-digits behind kills from Knobbe, Amanda Willen and Weber.
Mattie Reynolds put down a pair of spikes as Lutheran attempted to make a late charge, but a Cougars hitting error clinched the first set for Duchesne. Lutheran had ten hitting errors to go with a pair of net violations in opening frame, several of which came directly off of an aggressive Duchesne serve.
"When we have good ball control like in the first set, we're killing people," Duchesne coach Broderick Pritchett said. "When our ball control leaves us, we're in trouble."
9/11/19 - Girls Volleyball - LSC at Duchesne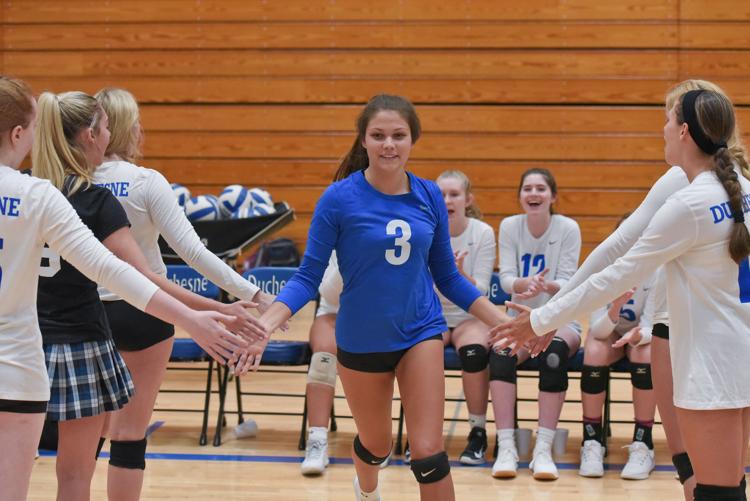 9/11/19 - Girls Volleyball - LSC at Duchesne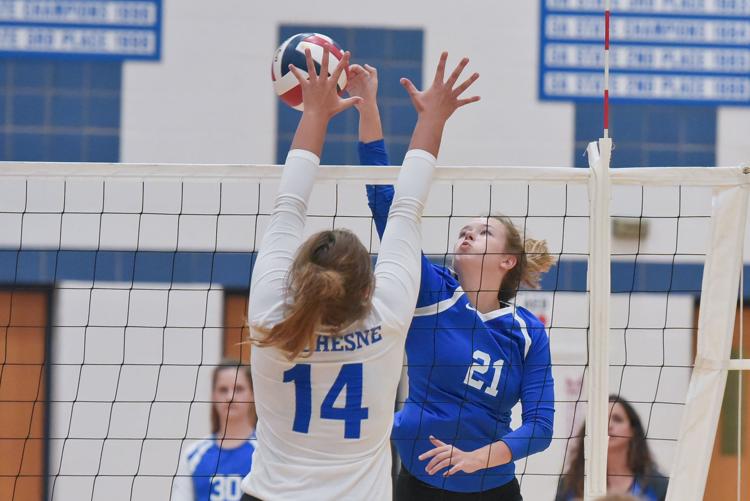 9/11/19 - Girls Volleyball - LSC at Duchesne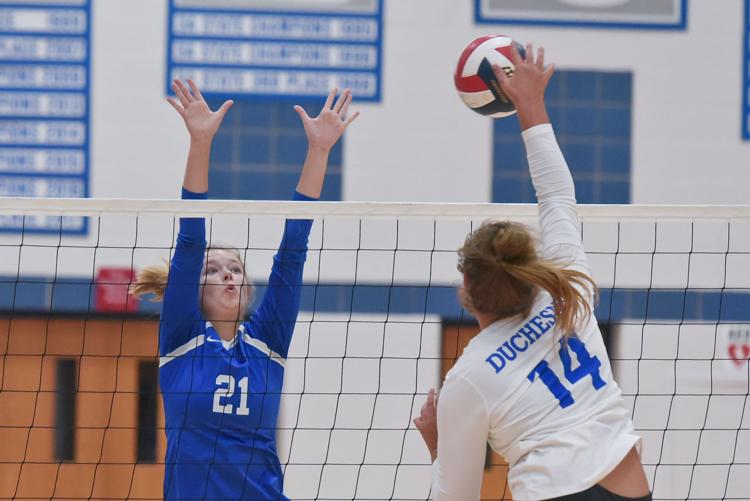 9/11/19 - Girls Volleyball - LSC at Duchesne
9/11/19 - Girls Volleyball - LSC at Duchesne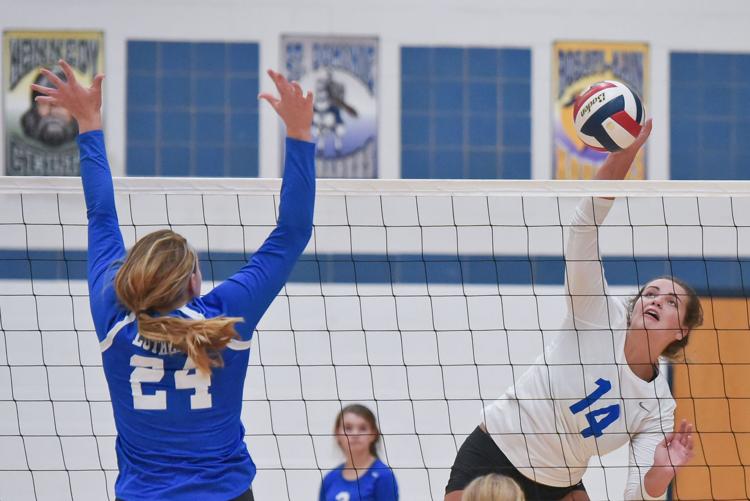 9/11/19 - Girls Volleyball - LSC at Duchesne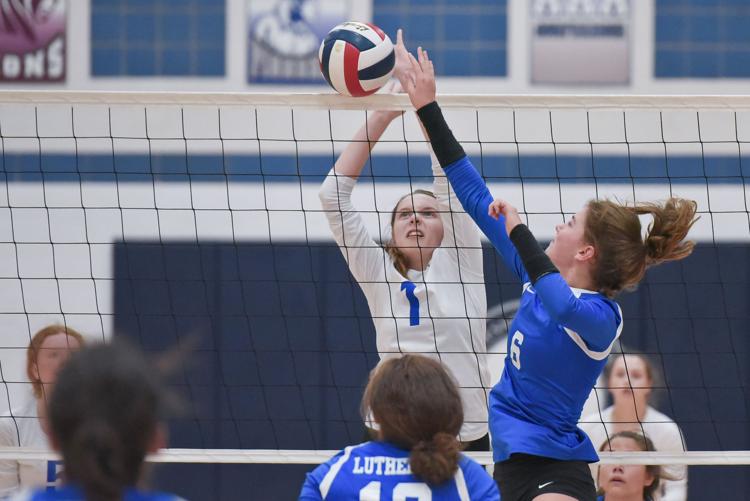 9/11/19 - Girls Volleyball - LSC at Duchesne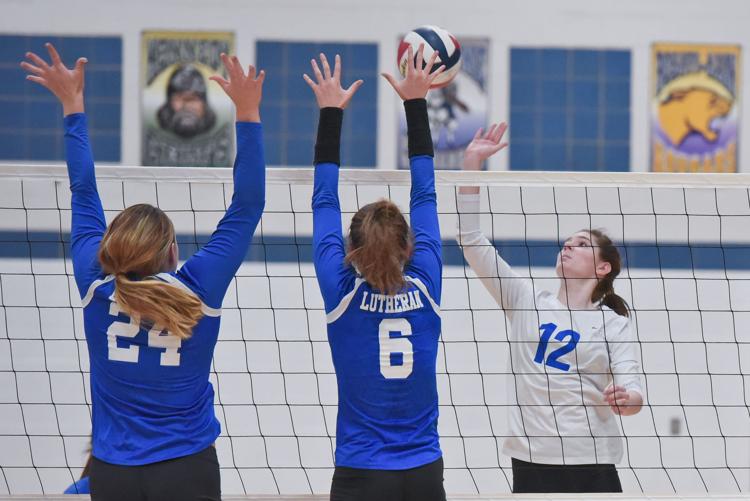 9/11/19 - Girls Volleyball - LSC at Duchesne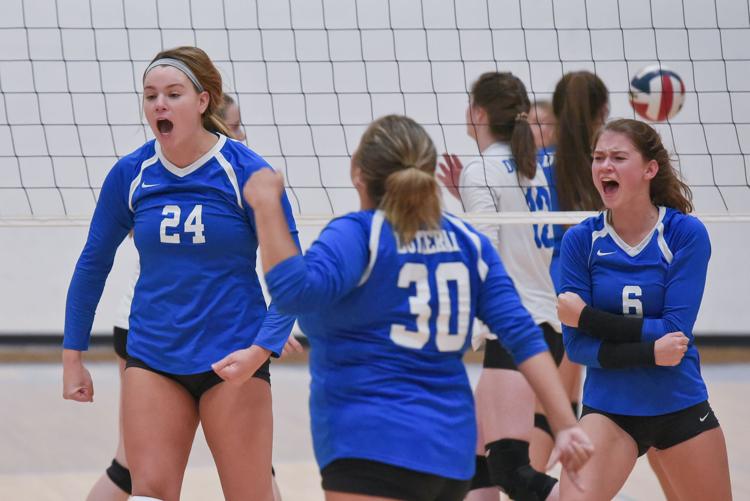 9/11/19 - Girls Volleyball - LSC at Duchesne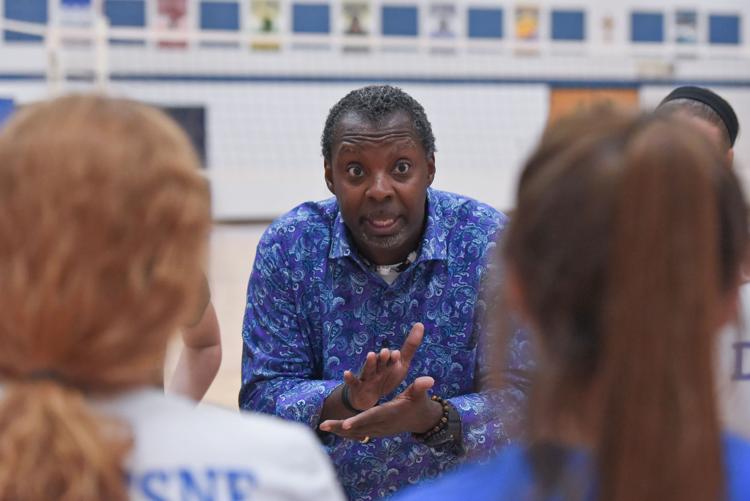 9/11/19 - Girls Volleyball - LSC at Duchesne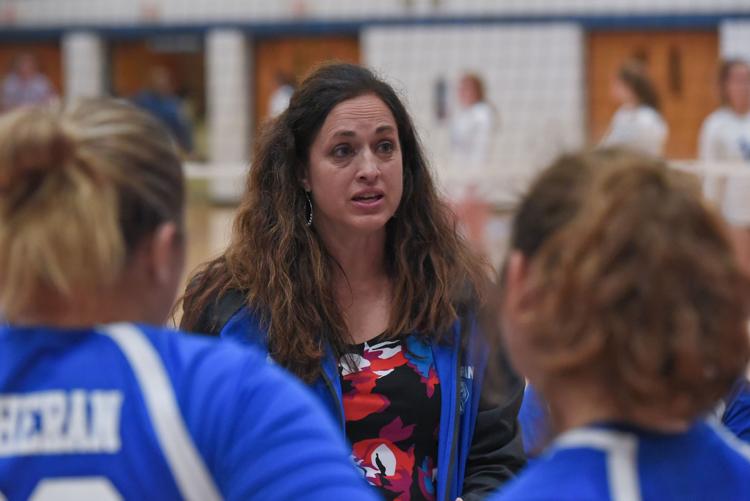 9/11/19 - Girls Volleyball - LSC at Duchesne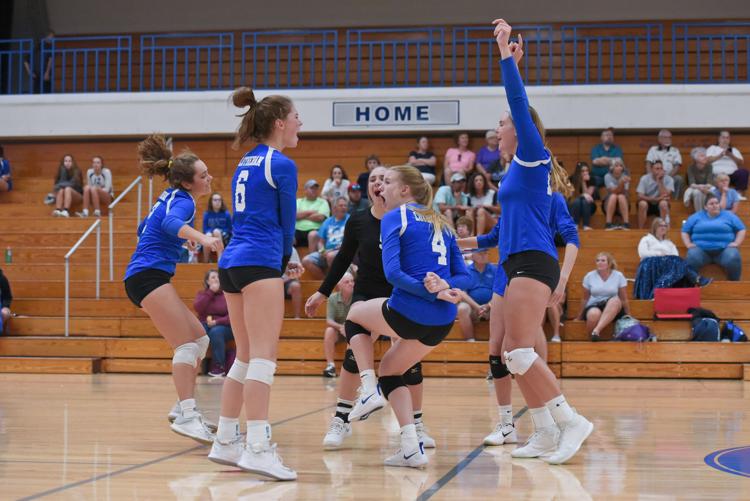 9/11/19 - Girls Volleyball - LSC at Duchesne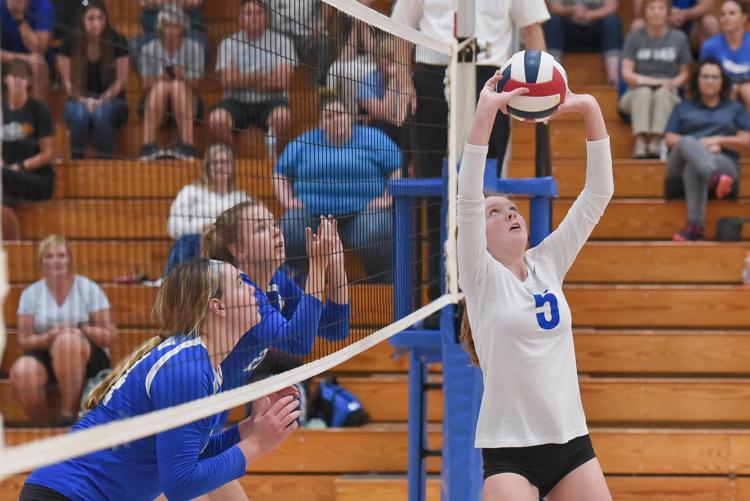 9/11/19 - Girls Volleyball - LSC at Duchesne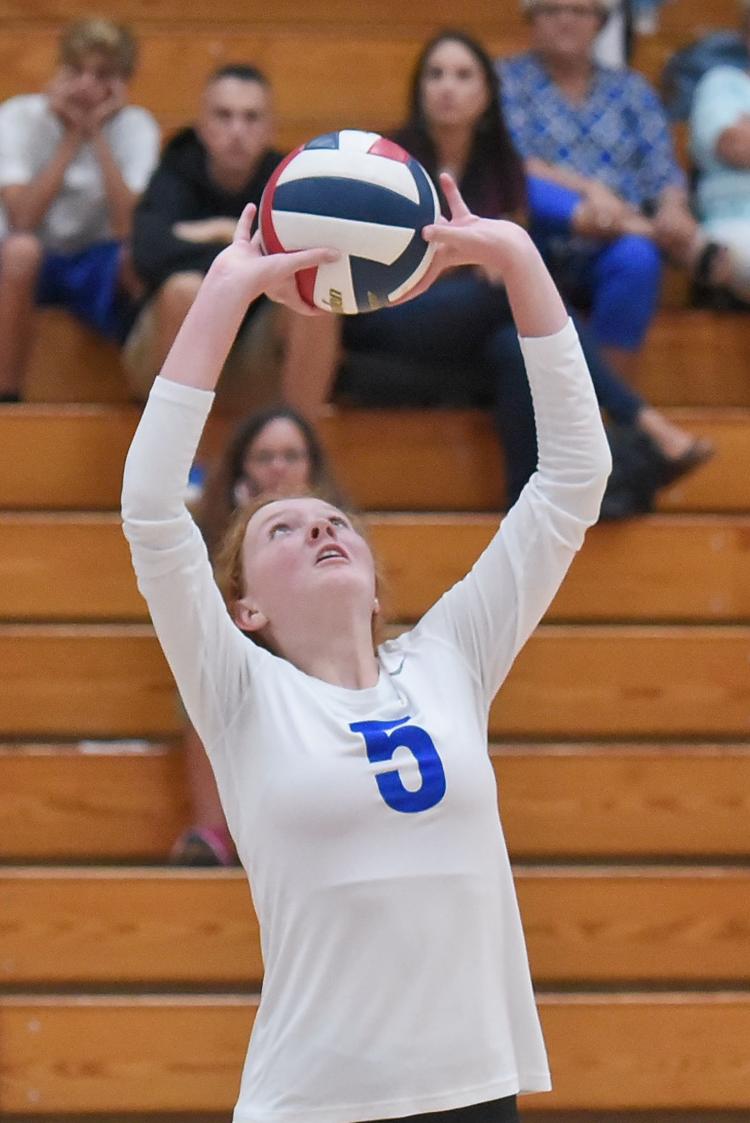 9/11/19 - Girls Volleyball - LSC at Duchesne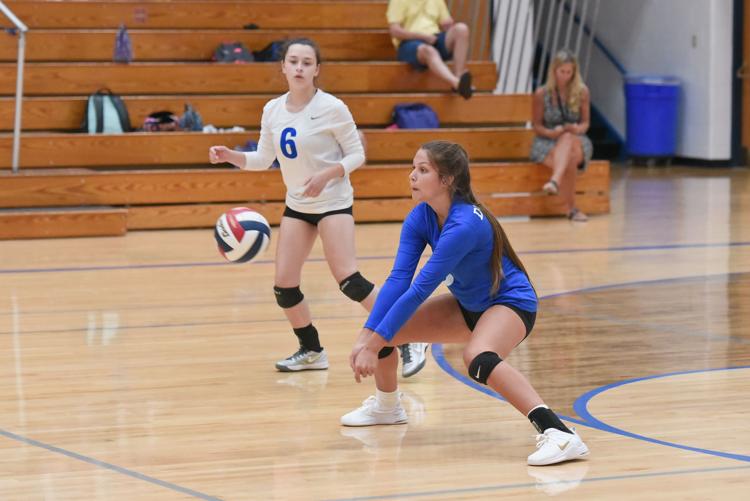 9/11/19 - Girls Volleyball - LSC at Duchesne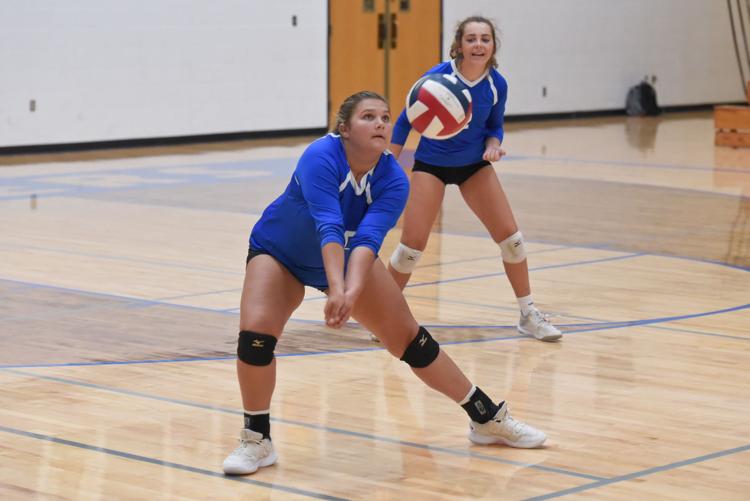 9/11/19 - Girls Volleyball - LSC at Duchesne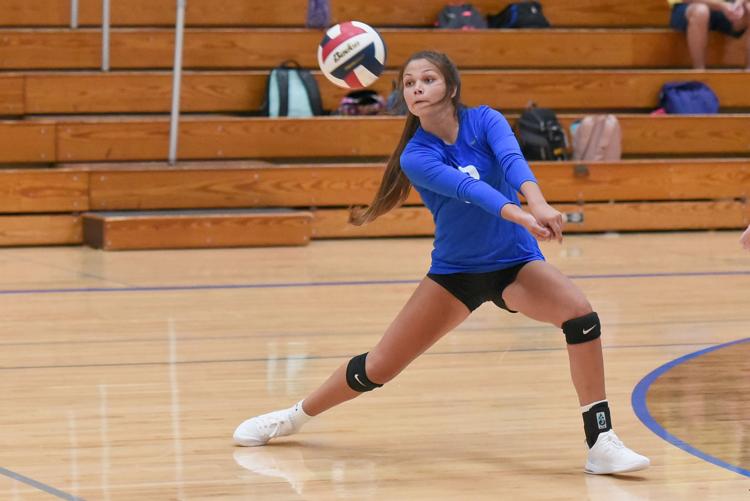 9/11/19 - Girls Volleyball - LSC at Duchesne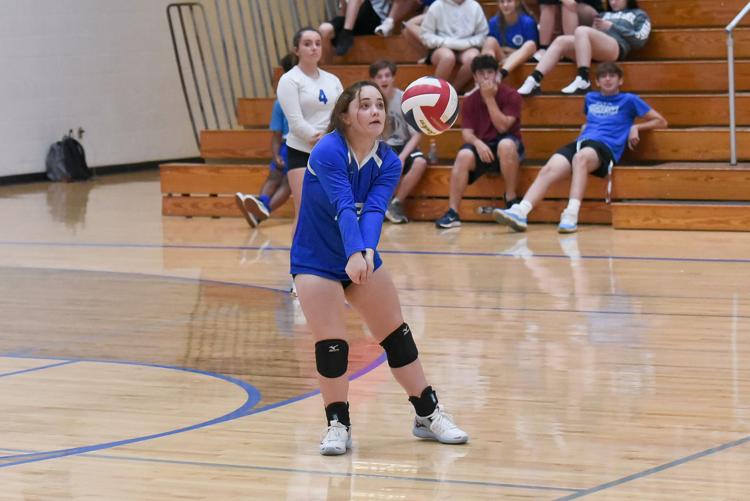 9/11/19 - Girls Volleyball - LSC at Duchesne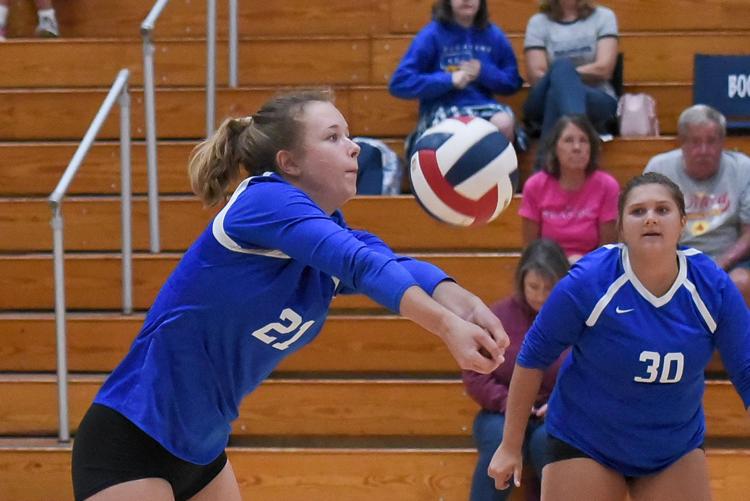 9/11/19 - Girls Volleyball - LSC at Duchesne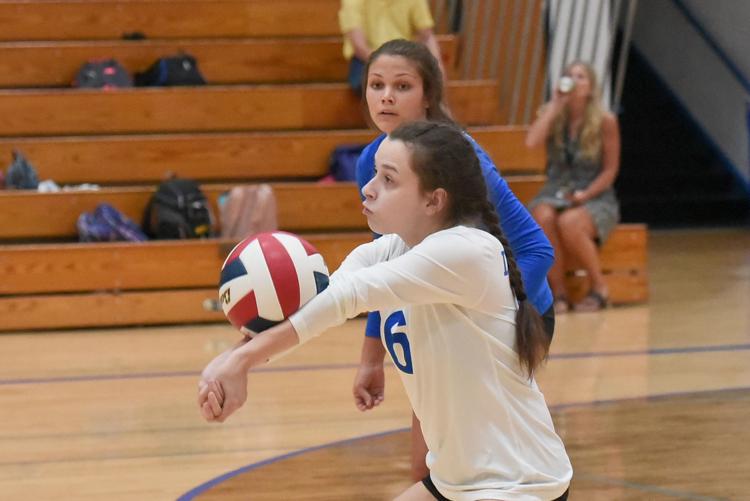 9/11/19 - Girls Volleyball - LSC at Duchesne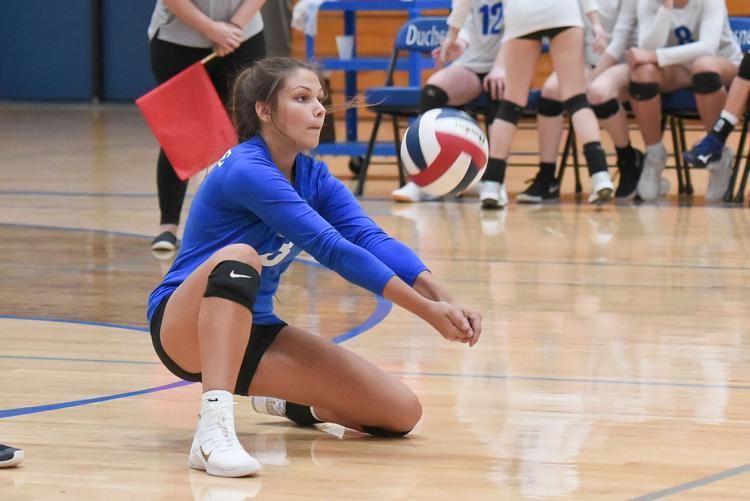 9/11/19 - Girls Volleyball - LSC at Duchesne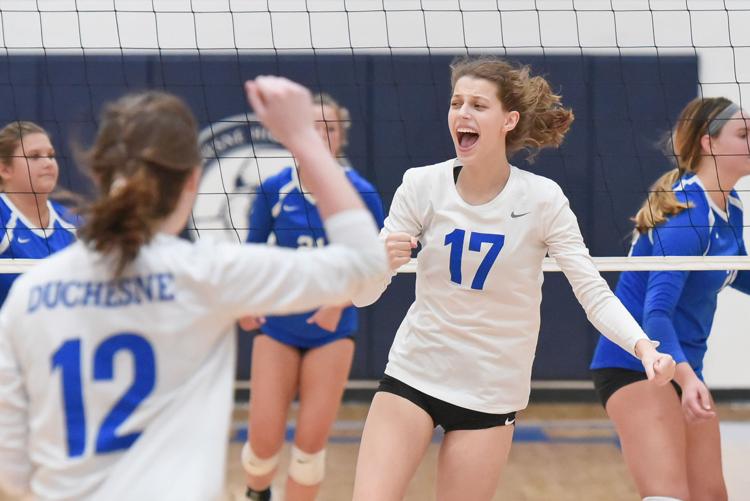 9/11/19 - Girls Volleyball - LSC at Duchesne