ST. PETERS — St. Dominic outside hitter Alayna Metherd was a little skeptical at first.
The Crusaders were breaking in a new setter at the beginning of the season in Rachel Schipper, and Metherd wasn't sure how it would click. But she got her answer right away.
"We just like right off the bat have a special bond together and I feel like we've been clicking all season," Metherd said.
Schipper clicked with all of the Crusaders hitters when it mattered most as St. Dominic swept Orchard Farm 25-19, 25-7 in the Class 3 District 7 girls volleyball championship match at Lutheran St. Charles on Wednesday night.
St. Dominic (25-7), No. 5 in the STLhighschoolsports.com small school rankings, advanced to the Class 3 sectional, which will be hosted by Class 3 District 6 winner Incarnate Word.
Metherd put down 11 kills, Audrey Weber had six kills and Briana Pulliam added five for the Crusaders, who won their 11th district championship. Schipper had 22 assists.
"The key for us is communication," St. Dominic coach Courtney Bland said. "If we talk and we're loud and our communication is good, we do big things."
St. Dominic took control of the first set with a 6-0 run. Tips by Schipper and Metherd got it started, McKinley Curran put down a kill from the back row and a Schipper block gave the Crusaders a 12-6 lead.
A Rachael Lindemann kill and a Mattigan Trudo ace got Orchard Farm back to within one, but St. Dominic reeled off the next three points. Metherd put down a kill during the answer to help restore the Crusaders' lead to 21-17.
A pair of hitting errors kept the Eagles from mounting a comeback and swings from Metherd and Weber clinched the opener for St. Dominic.
"Their line was open a lot so I was setting our outsides so they could hit down the line and just keeping our pace fast helped keep them out of system more," Schipper said.
The Crusaders kept it going in the second set. Pulliam put down a laser off of a free-ball and Metherd added two more kills to give St. Dominic an 11-4 lead.
Swings by Metherd and Schipper and an ace by Breanna Schreimann made it 17-5. Kills by Pulliam and Weber brought up championship point and an Olivia Skiljan ace ended it.
Olivia Papa had five kills and Lindemann added four for Orchard Farm (24-5-3). Amelia Thro and Sydney Pearlman combined for 12 assists.
"They definitely had multiple hitters that could connect with the ball," Orchard Farm coach Amy Cassin said. "They were hitting outsides, they were hitting right sides, they were hitting middles and we just couldn't keep up."
Both teams took different routes to the final in their respective semifinal matches earlier in the evening. St. Dominic swept St. Charles West 25-4, 25-13, while Orchard Farm came back to stun host Lutheran St. Charles 16-25, 25-21, 25-20.
"I was so proud of them to be in the district championship," Cassin said. "They worked really hard against Lutheran to be in the championship against St. Dominic."
The Crusaders have more work to do. They beat Incarnate in three sets at home on Oct. 15 and they know going to the Red Knights' gym won't be easy.
"We know they're good," Bland said. "We know their gym is loud and they're going to bring all their fans. As long as our girls stay focused and our communication is high, I think we can have some success there."
Class 3 District 7 girls volleyball championship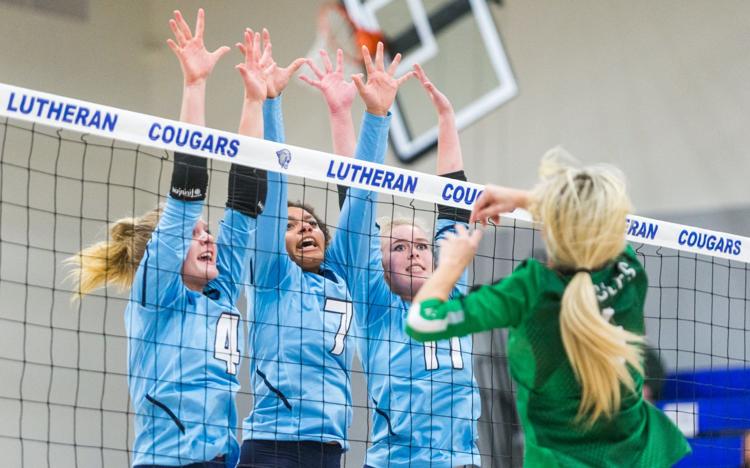 Class 3 District 7 girls volleyball championship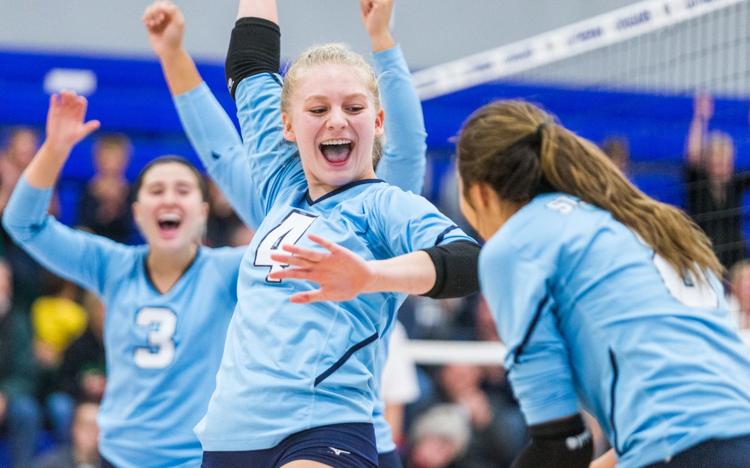 Class 3 District 7 girls volleyball championship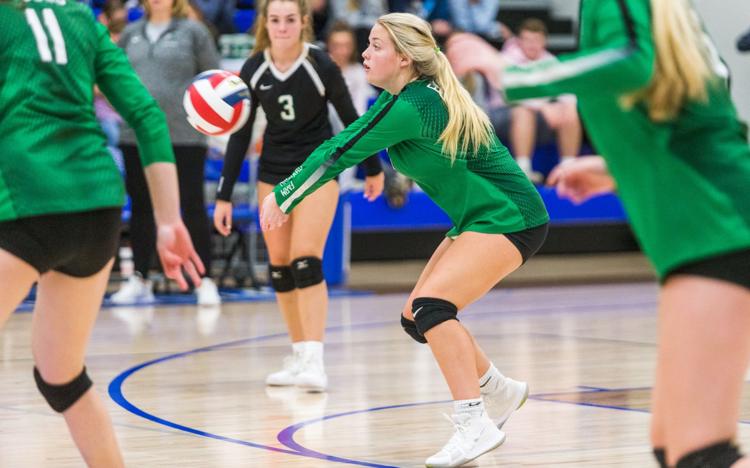 Class 3 District 7 girls volleyball championship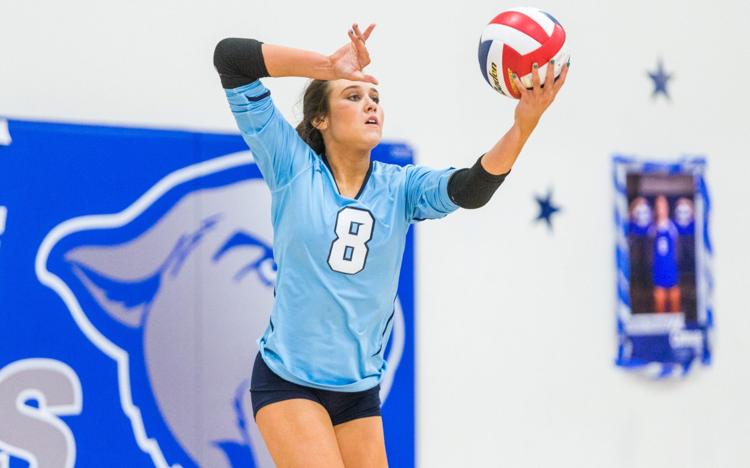 Class 3 District 7 girls volleyball championship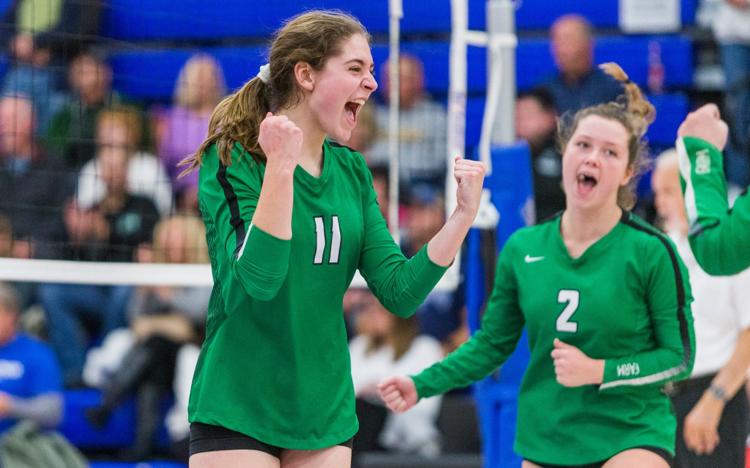 Class 3 District 7 girls volleyball championship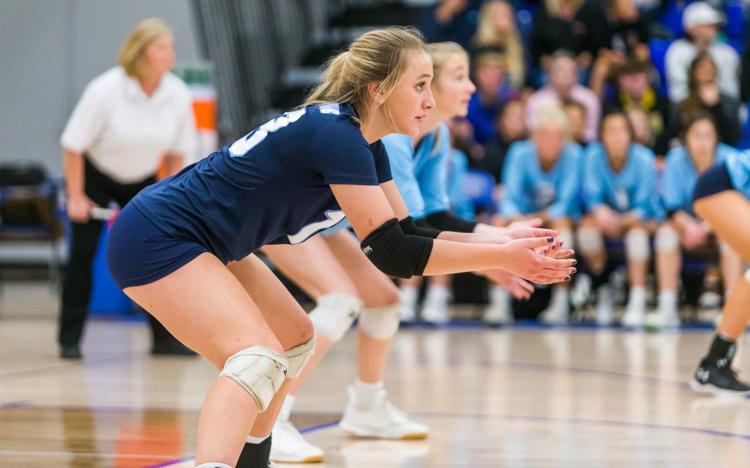 Class 3 District 7 girls volleyball championship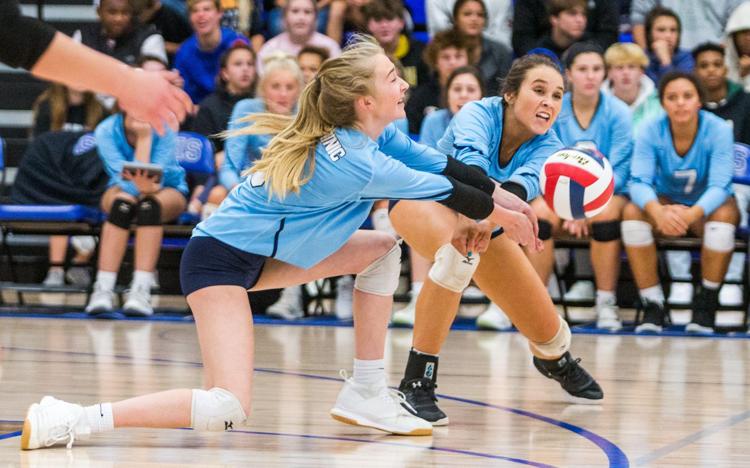 Class 3 District 7 girls volleyball championship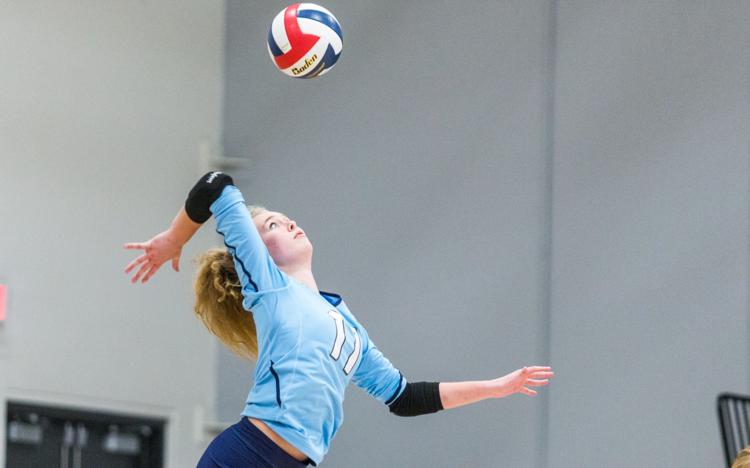 Class 3 District 7 girls volleyball championship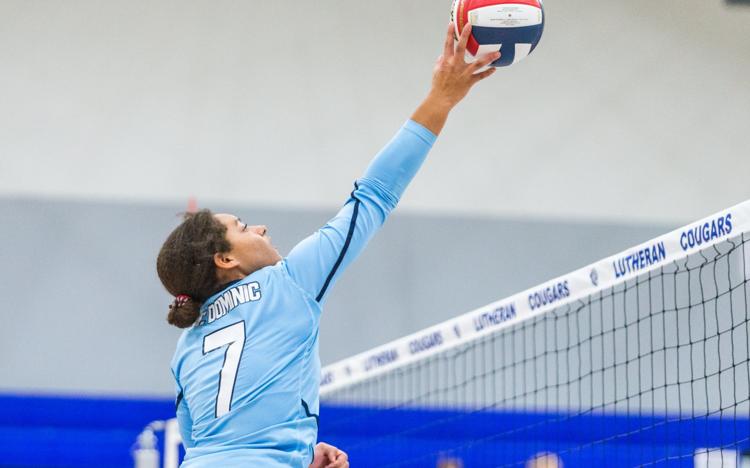 Class 3 District 7 girls volleyball championship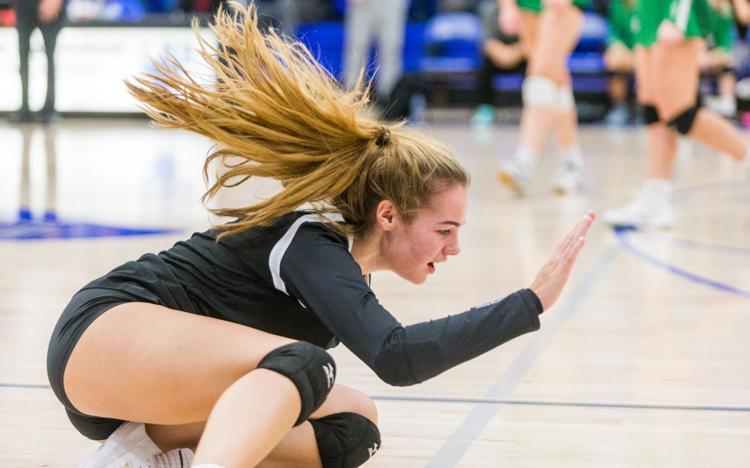 Class 3 District 7 girls volleyball championship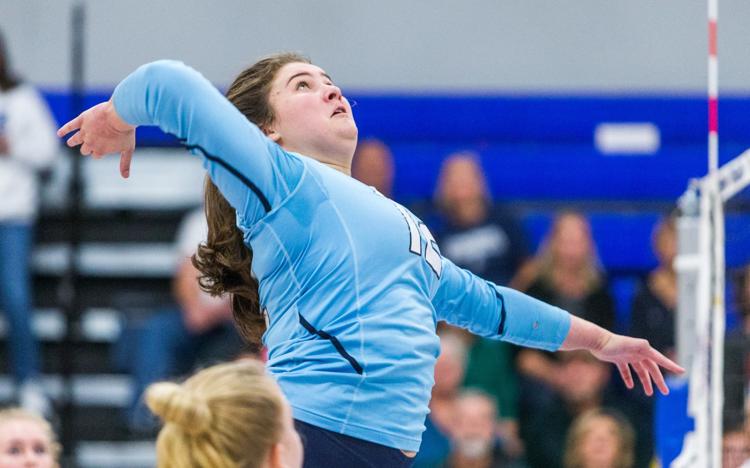 Class 3 District 7 girls volleyball championship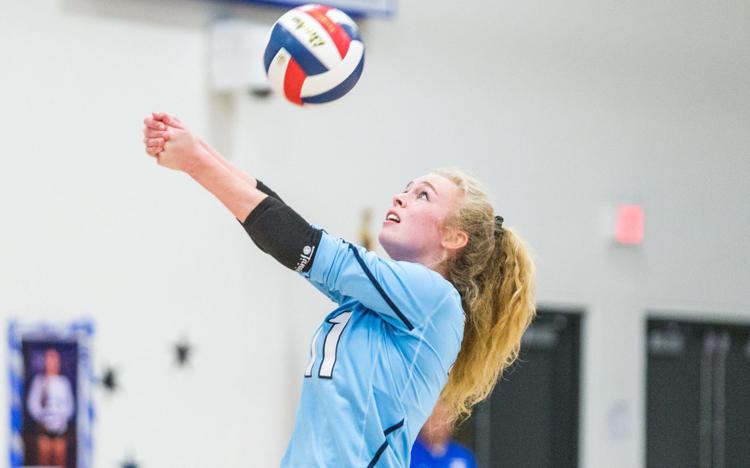 Class 3 District 7 girls volleyball championship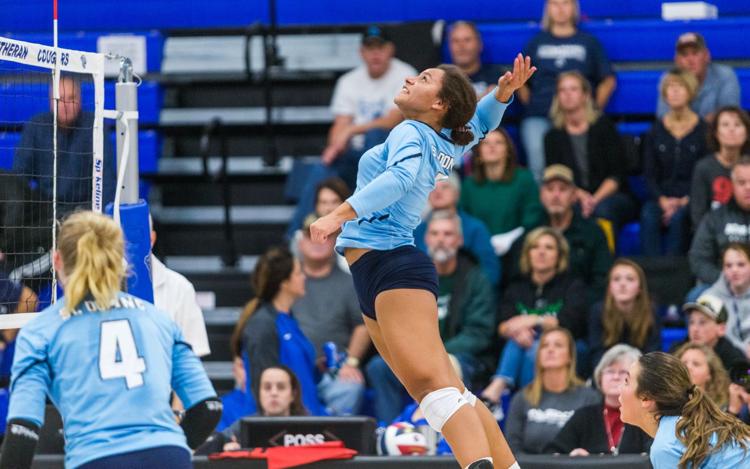 Class 3 District 7 girls volleyball championship