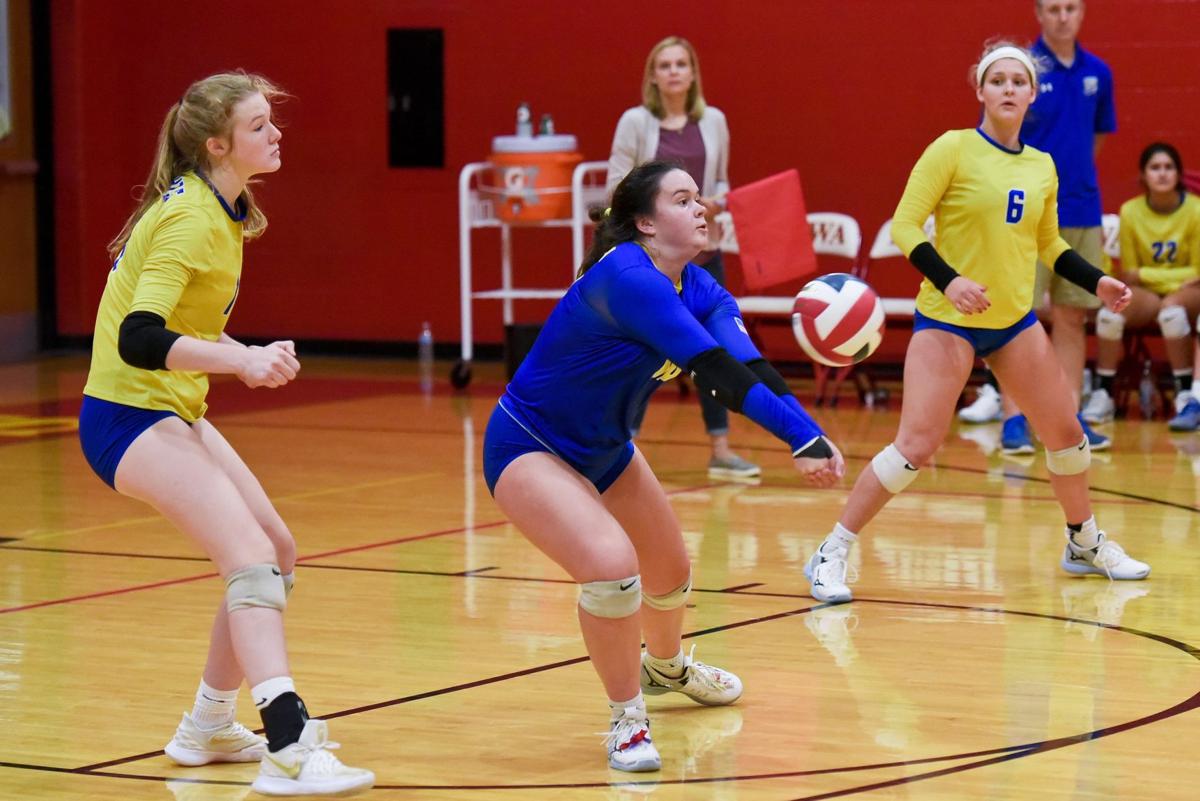 WASHINGTON — Stingy, relentless, suffocating — all could be some of the words to describe the defensive effort of Borgia's girls volleyball team Monday.
The Knights had all phases working in a nonconference home volleyball match against Lutheran St. Charles.
From the block up front to the back row's ball control, Borgia never allowed the Cougars to gain traction in a 25-12, 25-13 sweep that lasted just 37 minutes.
"They definitely were frustrated over there because we were really scrappy, we didn't let anything drop and we had good ball control," Borgia senior Abby Lynn said.
Lynn, the Knights' standout setter, benefited the most from the defensive effort.
The Louisiana-Lafayette recruit barely had to move on many of her sets, allowing her to spread out the offense to multiple attackers.
"There's a reason why she has a Division I scholarship, she's a phenomenal setter," Borgia coach C.J. Steiger said. "There's nothing they can throw at her that she hasn't seen in her tough club tournaments playing year round."
Lynn finished with 18 assists and three kills for Borgia (22-3), No. 2 in the STLhighschoolsports.com small school rankings. Lily Brown and Ella Brinkmann each put down eight kills and Caroline Glastetter added three kills and two blocks.
Annie Arand had three Borgia's eight aces.
"It's a lot of fun, the effort's pretty good and communication," Arand said. "It all starts with our block, which was really solid."
Trinity Meyer had six kills and a block for No. 7 Lutheran St. Charles (19-4-1) and Jenna Grzeskowiak had four kills and one block. Colleen Preusser had three kills to go along with eight assists.
Borgia has won seven consecutive matches against Lutheran St. Charles.
The Cougars' last win against the Knights happened Oct. 22, 2013.
"We love playing Borgia," Lutheran St. Charles coach Rachel Versemann said. "We don't play a very strong schedule so this is what we need. This is what we need to kick us in the butt and move us forward."