Say the word 'Fargo' to a high school wrestler and a dark comedy movie or crime drama television series will not be the first things that come to mind.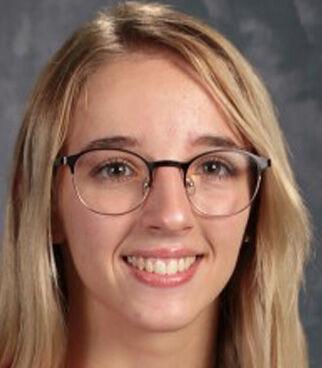 Now in its 50th year, the prestigious U.S. Marine Corps Junior Nationals and 16-under wrestling tournament will take place Saturday through July 23 in North Dakota. For wrestlers, it is often referred to simply by its location — Fargo.
And that single word inspires dreams of soaring into national recognition.
"This tournament is the cherry on top for the wrestling community," said recent De Soto graduate Jaycee Foeller, a former Fargo champion. "If you're an All-American at Fargo, you're legit."
A McKendree signee, Foeller was relatively unknown in national wrestling circles before she arrived in Fargo in 2018.
She enters the upcoming tournament as the No. 1-ranked high school girls wrestler in the nation in the 180-pound weight class after she defeated three ranked wrestlers at the USA National Duals in June, including previously top-ranked Brittyn Corbishley from Texas.
"Finally getting ranked No. 1 after the last couple years is a big deal for me," Foeller said. "It's like everything I've worked for has paid off."
The Fargo tournament, which did not take place last summer due to the coronavirus pandemic, consists of junior and Under-16 divisions for girls and boys in both freestyle and Greco-Roman style wrestling.
Three-time Missouri state champion Faith Cole of Lafayette also is a former Fargo champion and is ranked No. 2 in the nation at 106 pounds. Cole and Foeller were named Post-Dispatch All-Metro co-girls wrestlers of the year and the two may stand atop the national rankings in their respective weight classes by tournament's end.
Kiera Ganey of Belleville West (No. 12 at 180) and Missouri state champion Paige Wehrmeister of Parkway West (No. 16 at 138) also will try to improve upon their national rankings in Fargo.
Several area wrestlers will hope to emerge into the national spotlight, including Lindbergh rising sophomore Audrey Scherer (106); Festus rising junior Lauren Mills (117); Holt juniors-to-be Marissa Sanabria (122) and Maria Slaughter (144); and a trio of 127-pound wrestlers — Lily Steigerwald of Francis Howell North, McKenna Deckelman of Washington and Talia Lee of Webster Groves.
"Seeing the way that Missouri wrestling is growing and how much better the girls are getting, I'm excited to see where they'll go," Foeller said.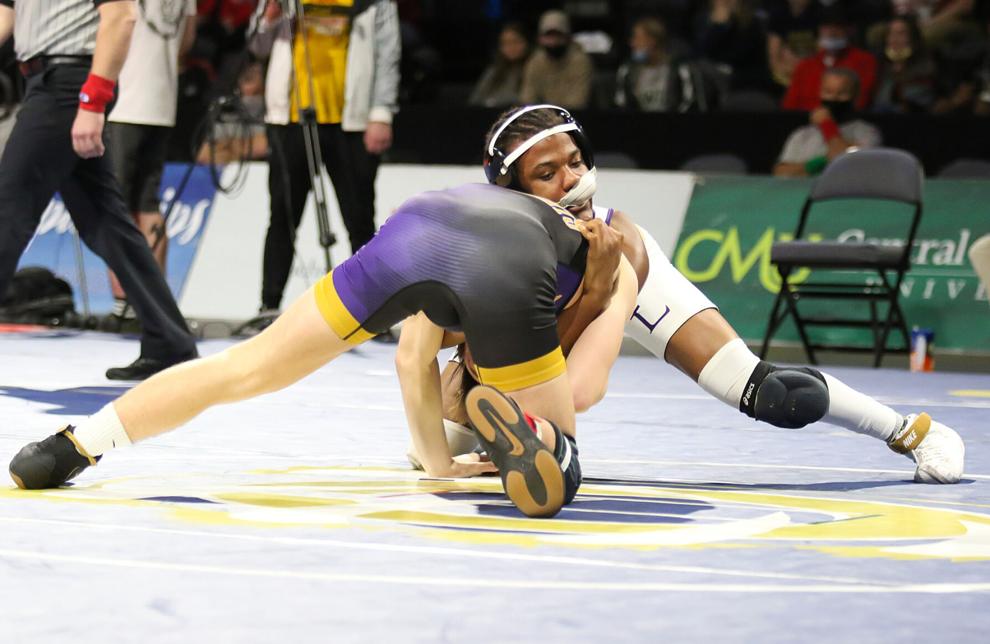 ZERBAN LEADS AREA BOYS INTO FARGO
Recent Civic Memorial graduate Vinny Zerban, who is ranked No. 6 in the nation at 152 pounds, is one of five Eagles' wrestlers making the 12-hour drive.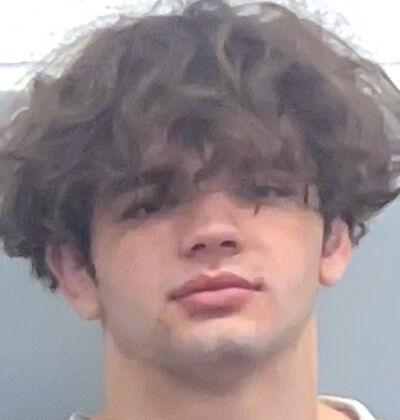 "Along with state, Fargo is probably the most important tournament for me every year. Just placing there is a pretty big deal," said Zerban, who won the 132-pound Missouri state championship as a CBC sophomore in 2019 and the Illinois Wrestling Coaches and Officials Association 152-pound championship as a Civic Memorial senior last month.
Caleb Tyus and Abe Wojcikiewicz also won IWCOA championships in June and helped Civic Memorial earn a second-place team trophy. Both are looking to Fargo for further vindication of their improvement.
"It's a great place to compare yourself to the best kids in the nation," Tyus said.
Zerban and Tyus are recent graduates and already have experienced the exhilaration of wrestling at Fargo — an event that Civic Memorial coach Jeremy Christeson calls "the high school Olympics for our sport."
After an excellent 28-1 freshman season, Griffin is looking to insert his name into the national conversation in the 16U freestyle 126-pound division.
"I know I'll be a little nervous, but I've gotten better at managing the mental aspect and have learned to calm down before my matches." said Griffin, a Civic Memorial rising sophomore. "I'm definitely focusing on my gas tank. I want to have a lot of energy."
Competitors representing Southern Illinois trained together at Jon Davis Wrestling Facility in Edwardsville prior to departing for Fargo. That list includes East St. Louis rising senior Jaymz Young (106); Triad rising sophomore Colby Crouch (120); Triad rising senior Chase Hall (132); Edwardsville rising senior Dylan Gvillo (138); and Mascoutah junior-to-be Santino Robinson (126).
Robinson won a Missouri state title as a CBC freshman and placed second as a sophomore. During his last trip to Fargo, Robinson led by eight points in the blood round before his match suddenly turned and he lost by technical fall.
"If I get taken down, I have to make sure I go on defense," said Robinson while recalling his last trip to Fargo. "That and weight management are the two most important things for me."
Robinson, who will be attending his hometown school Mascoutah High in the fall, has been training in Edwardsville with the Illinois contingent and knows that, along with wrestlers, college recruiters also will be descending upon Fargo.
"I'm looking for some scholarship money," Robinson said.
Missouri wrestlers attending Fargo include CBC rising junior Kolby Warren (120); Webster Groves rising senior Alex Turley (120); Francis Howell Central juniors-to-be David Cross (132) and Thomas Stuhlman (145); and Whitfield 220-pound state champion Keith Miley (285).
Will Scherer of Lindbergh (106) and Draegen Orine of Seckman (113) will compete in the 16U freestyle division.
And whether new to Fargo or a returner, Zerban, who has placed at Fargo multiple times, offers this advice to wrestlers looking to make a splash on the national scene.
"Don't lose focus. Even if you're on the back side (of the bracket), you can still make a big run," Zerban said.
He added, "This year, I'm looking to win it."
Wrestling notes: Other local girls wrestlers who appear in the Flo Wrestling national rankings but will not be attending Fargo include: Josette Partney of Lafayette (No. 8 at 152); Esther Han of Holt (No. 9 at 144), Sabrina King of St. Charles (No. 23 at 132) and Kennedy Eggering of Francis Howell (No. 25 at 225).