MEHLVILLE — Anna Valleroy learned the hard way.
Actually, the Mehlville High freshman had no choice. As the fourth and final sibling of a wrestling-crazy family, she spent her formative years butting heads with older sisters Emma and Carly and big brother Brody.
"They picked on me," Anna recalled. "Since they were a lot bigger, I really didn't have a chance."
Anna survived those in-house tussles. Now, she's the one handing out the punishment.
Valleroy continued her total domination of the 103-pound weight class by rolling to the championship at the Mehlville Girls Wrestling Tournament on Saturday at Mehlville High.
The multi-talented dynamo recorded four first-period pins in as many matches to improve to 10-0.
Valleroy has won nine times with falls in the opening frame. She has not given up a point all season.
Her total control comes as no surprise. She is a member of the Panthers first family of wrestling. Carly wrestles at McKendree University and is ranked second in the nation. Emma, who now serves as a coach at Mehlville, had a strong career at Lindenwood University-Belleville. Brody is a senior wrestler for Mehlville's boys team.
Even father, Tony, made some noise on the mat during his career at Mehlville.
"It's not like I was forced into it, but I knew pretty early that I'd be wrestling," Anna said.
Still, no one expected Anna to be so successful so quickly. She took up the sport at age 5 and six years later became the first female wrestler in USA Missouri Wrestling history to win a state title against boys as a member of the Fox JagWarriors Club.
That honor earned her a mention in Sports Illustrated magazine and kick-started an impressive run that still continues.
And it all started at the Valleroy home in Mehlville.
Tony said Anna learned her valuable lessons on the living room floor.
"Wrestling on the carpet, against her sisters, that helped make her tough," Tony said.
The 15-year-old needed a total of 2 minutes and 25 seconds over four round-robin matches to run away with the title Saturday. Three of her contests lasted 39 seconds or less.
"There's so much natural talent there," Mehlville coach Rob Gion said. "And she's so coachable even though she's a star. She takes the little things and executes them."
Valleroy spent the first eight years of her career competing against boys — and winning. That's what makes her first year against her own gender seem so easy.
"Up until the last couple years, wrestling against guys was about the same as girls," Anna said. "But after the guys started to build muscle and get bigger, that's when it started to get harder."
Valleroy's one-sided wins have become commonplace, and somewhat boring. Gion is considering entering her in a couple boys tournaments down the road. This is the last year high school girls can wrestle against guys in Missouri.
"She needs challenges," her sister Emma said.
Valleroy displays her softer side when she occasionally brings out the video of her landmark state championship win in 2014.
"I get goose bumps," she said. "Then, I cry."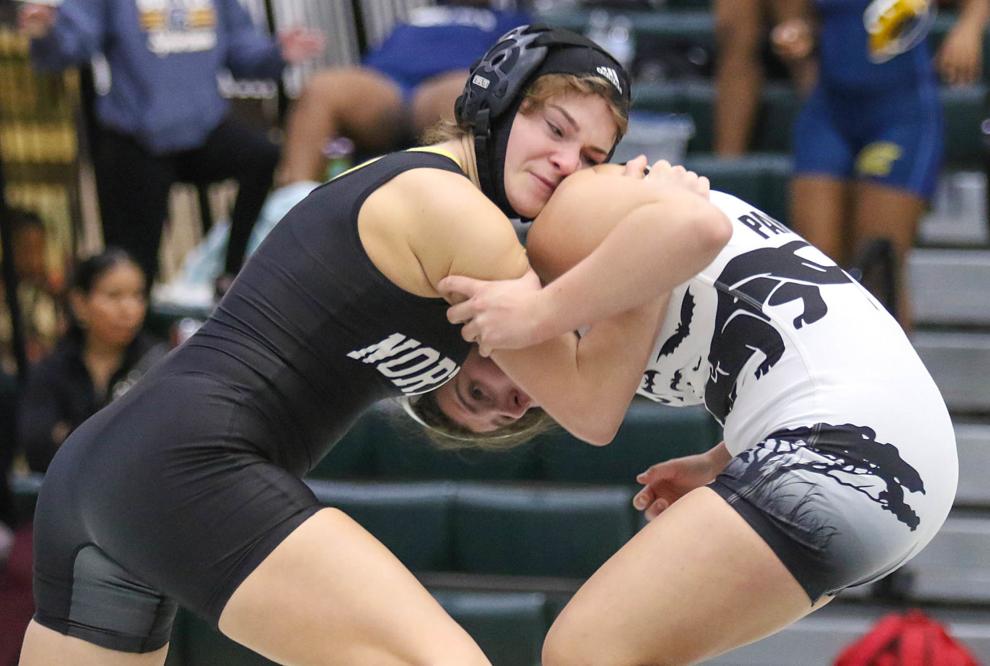 Northwest Cedar Hill took the team title in the prestigious 21-school affair with a whopping 208 points. Lafayette placed second (92), followed by Fulton (88), Mehlville (86) and McCluer North (78).
The Lions were led by senior Taylor Murphey, who took first at 135 pounds. Murphey improved to 5-0 win a pin of Mehlville sophomore Naida Abdijanovic at 1:58.
"This is just so exciting," Murphey said. "It will help me get a good seeding in tournaments down the road. And it's great for our team. We've got so much confidence now."
Murphey went 2-2 at last year's state tournament and has her sights set on a podium finish this time around.
"Hopefully, I'll be a little smarter," she says.
Hillsboro junior Grace Johnson recorded a fall in 59 seconds to claim the title at 142 over Josie Begeman of Fulton. Johnson, who improved to 14-3, wasn't sure what to expect in the final.
"I just took what she gave me and went on from there," Johnson said.
Parkway South freshman Kadance Coffin (115), Windor junior Reilly Baughman (110) and Lindbergh senior Earthis Pascia (120) also claimed titles.
Mehlville Women's Wrestling Tournament
Mehlville Women's Wrestling Tournament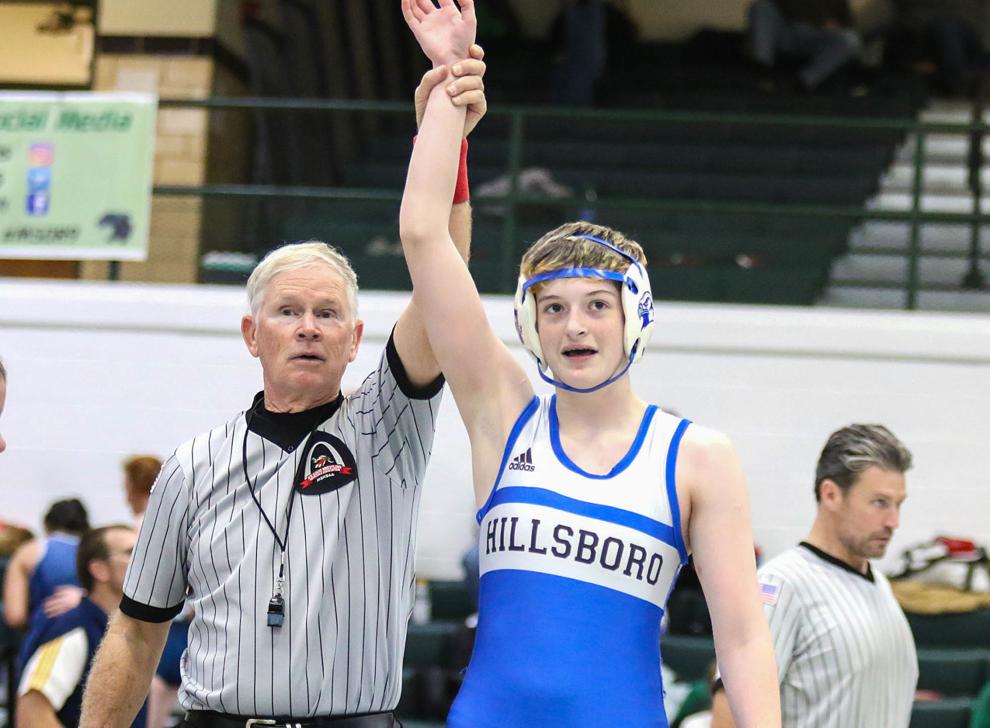 Mehlville Women's Wrestling Tournament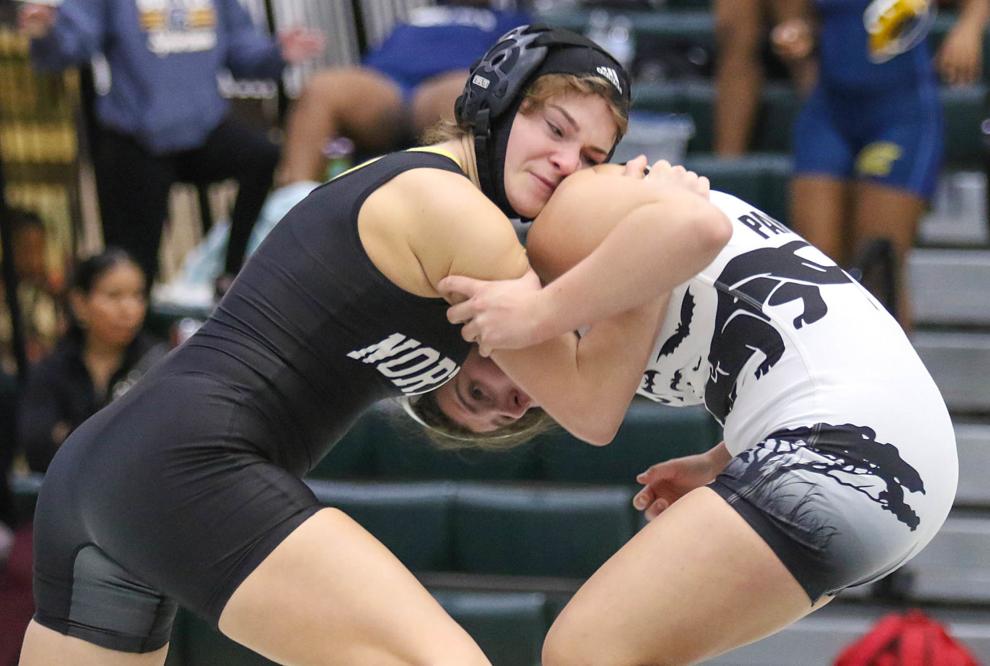 Mehlville Women's Wrestling Tournament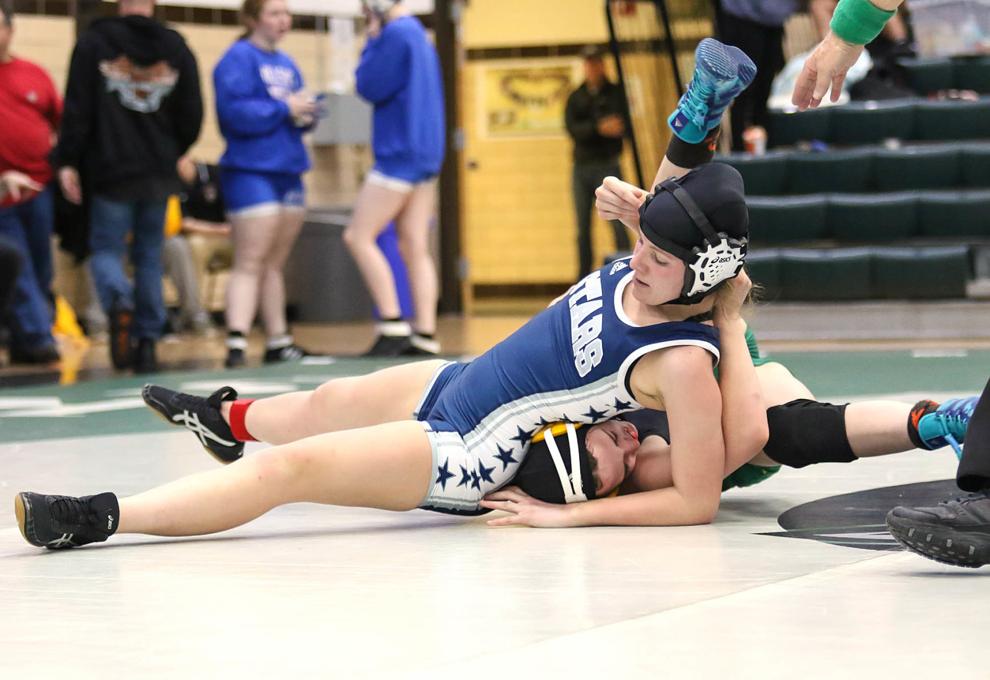 Mehlville Women's Wrestling Tournament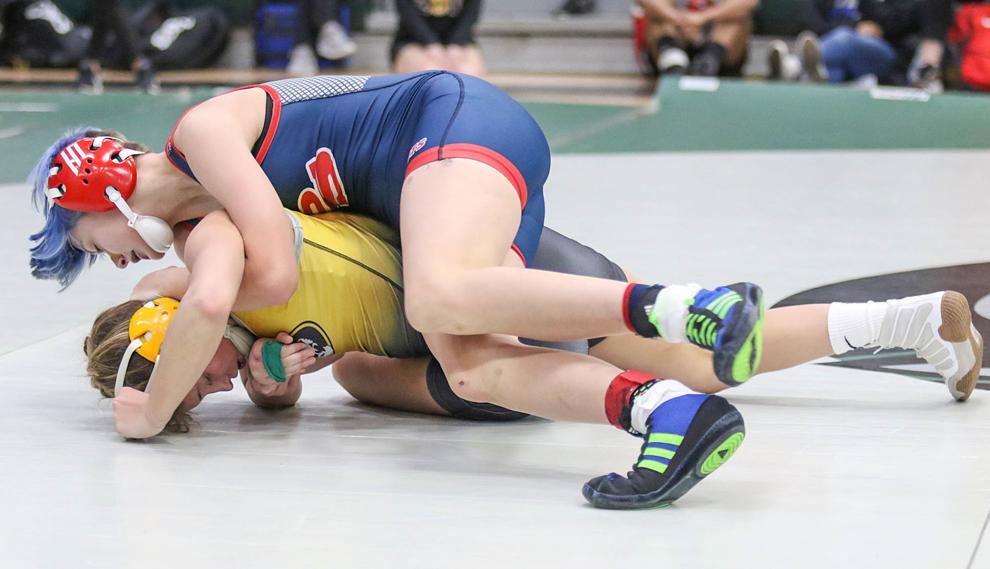 Mehlville Women's Wrestling Tournament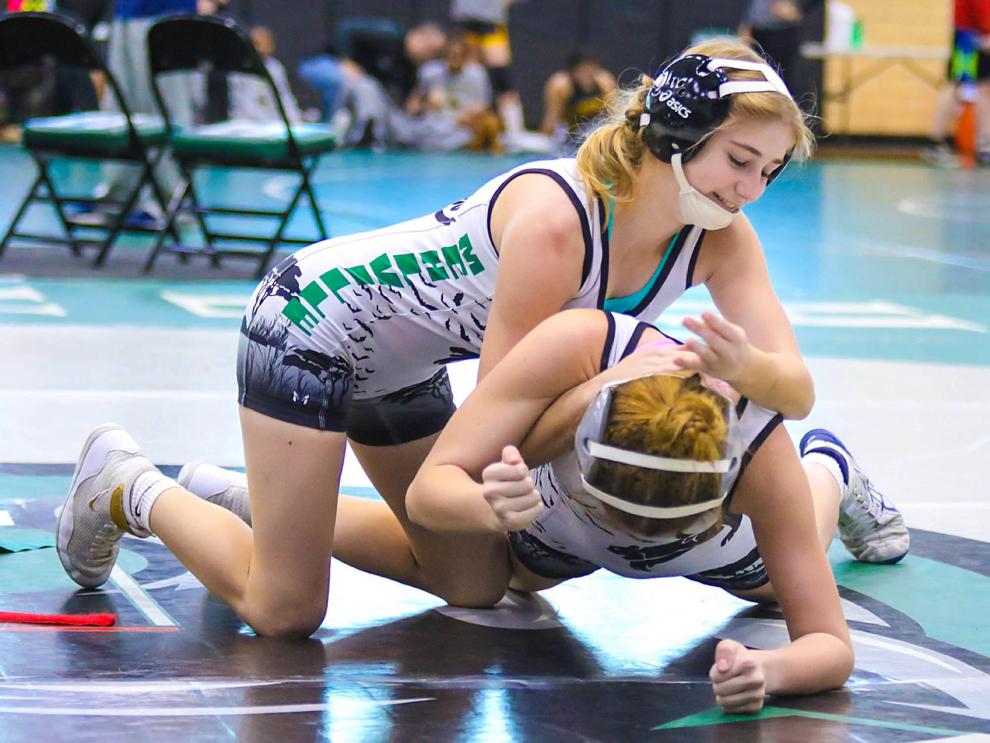 Mehlville Women's Wrestling Tournament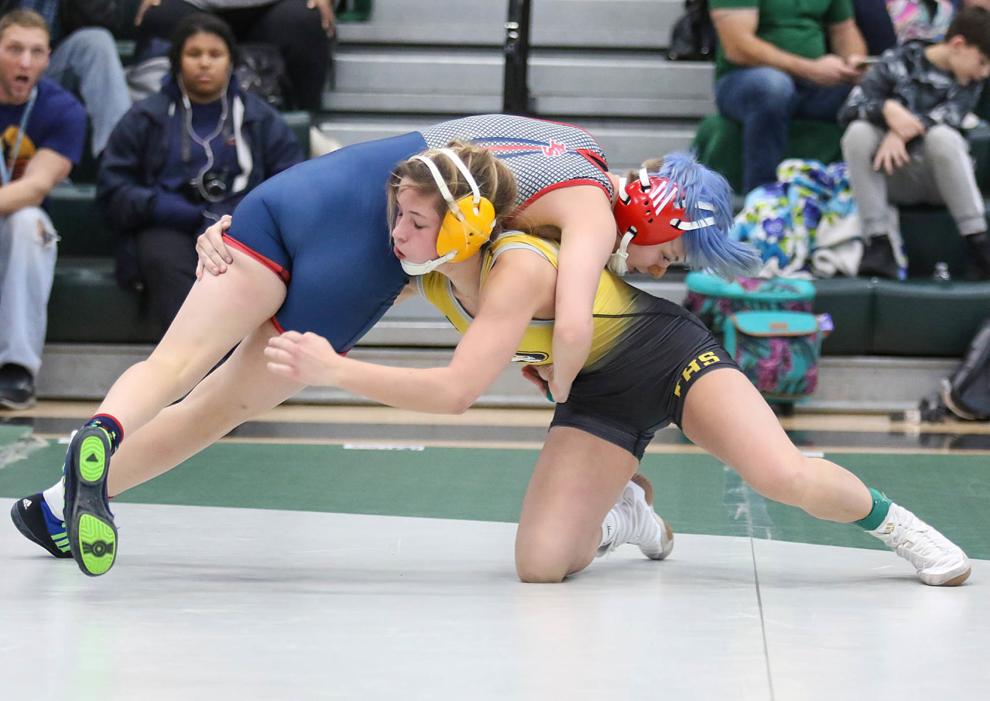 Mehlville Women's Wrestling Tournament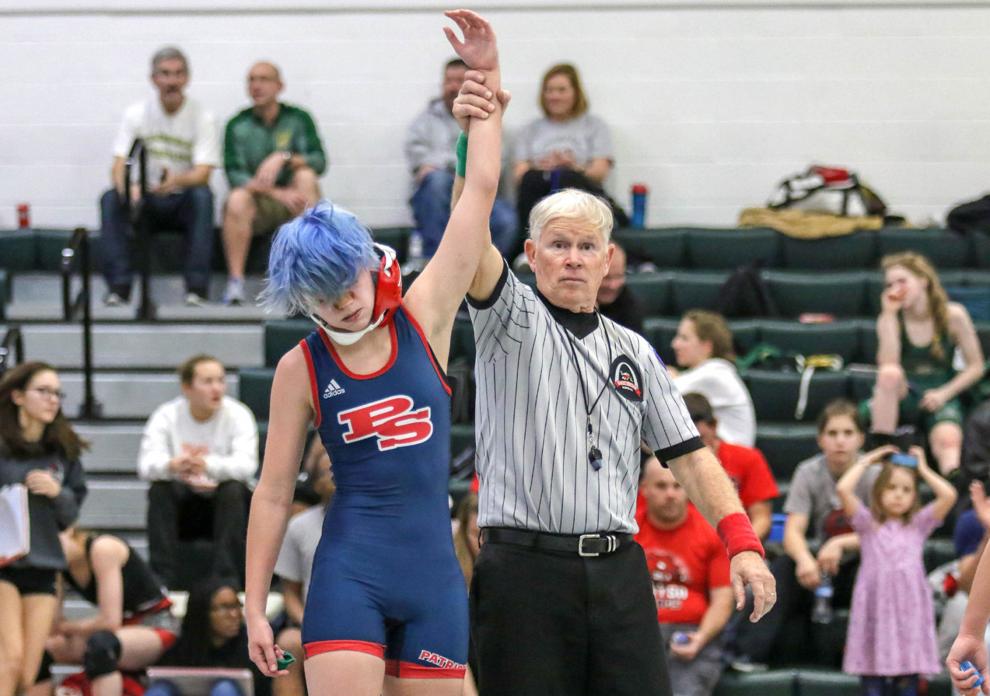 Mehlville Women's Wrestling Tournament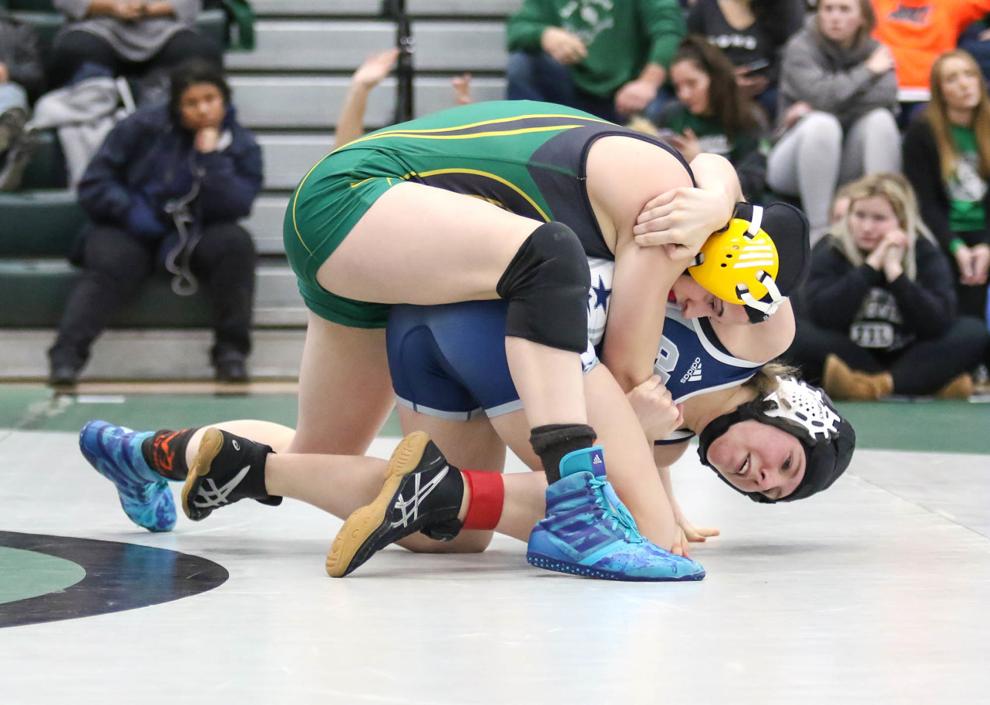 Mehlville Women's Wrestling Tournament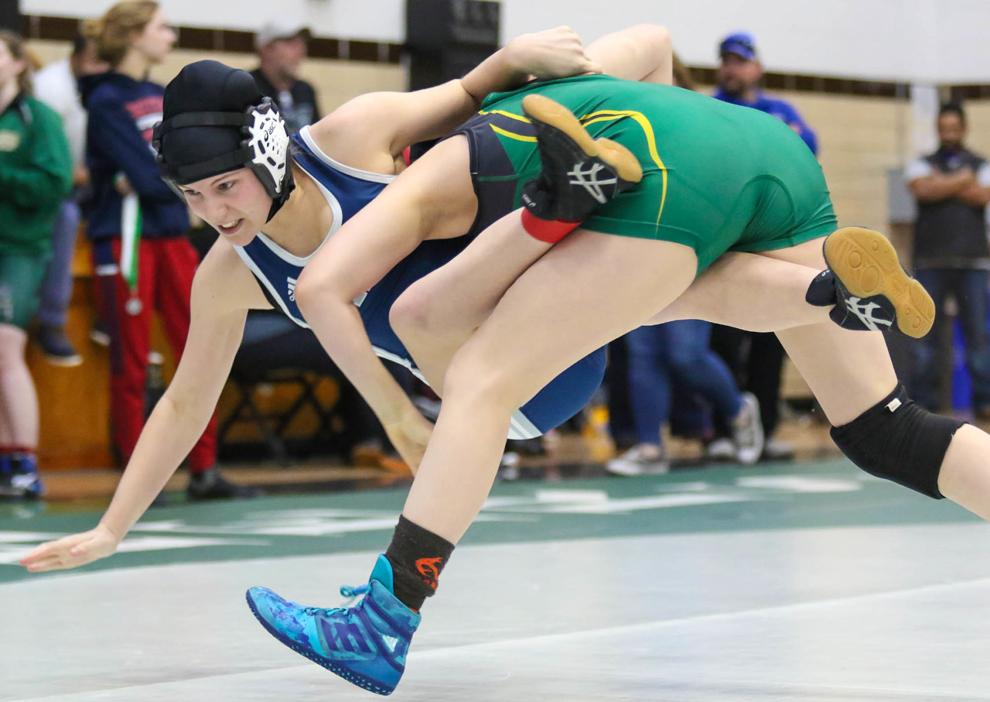 Mehlville Women's Wrestling Tournament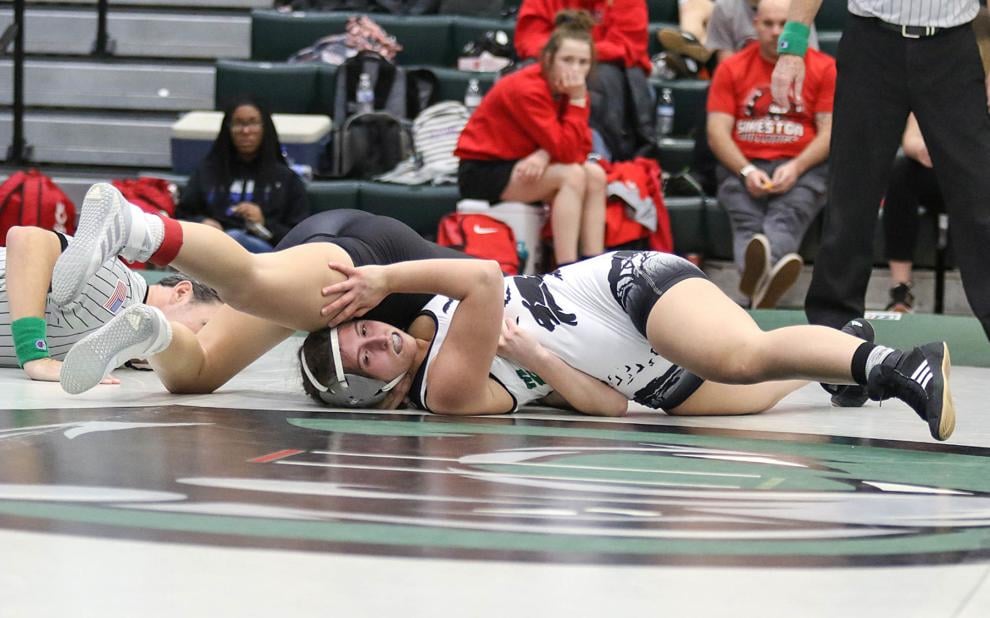 Mehlville Women's Wrestling Tournament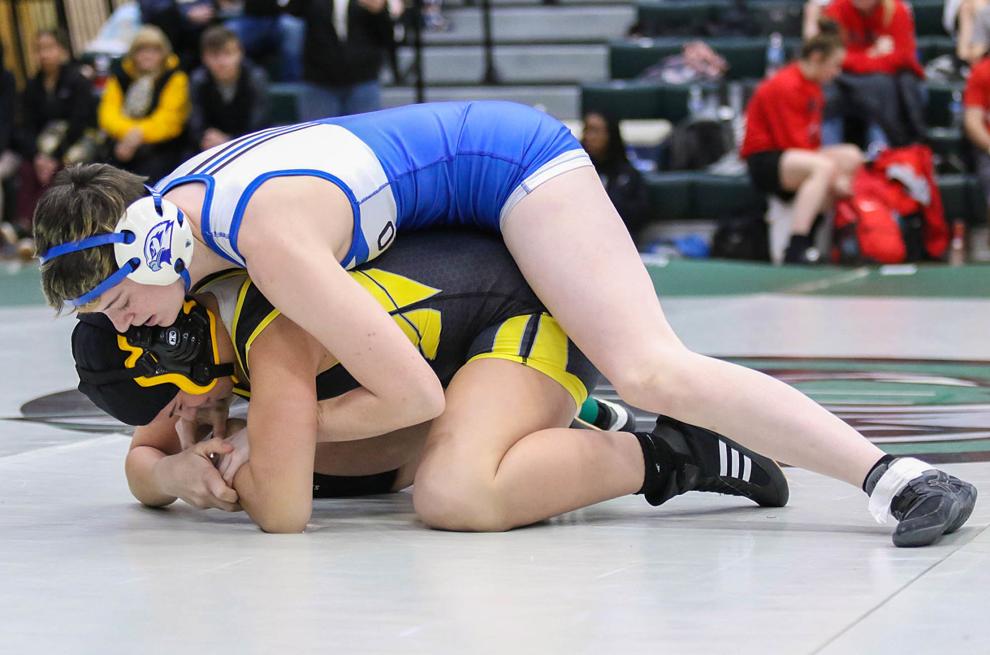 Mehlville Women's Wrestling Tournament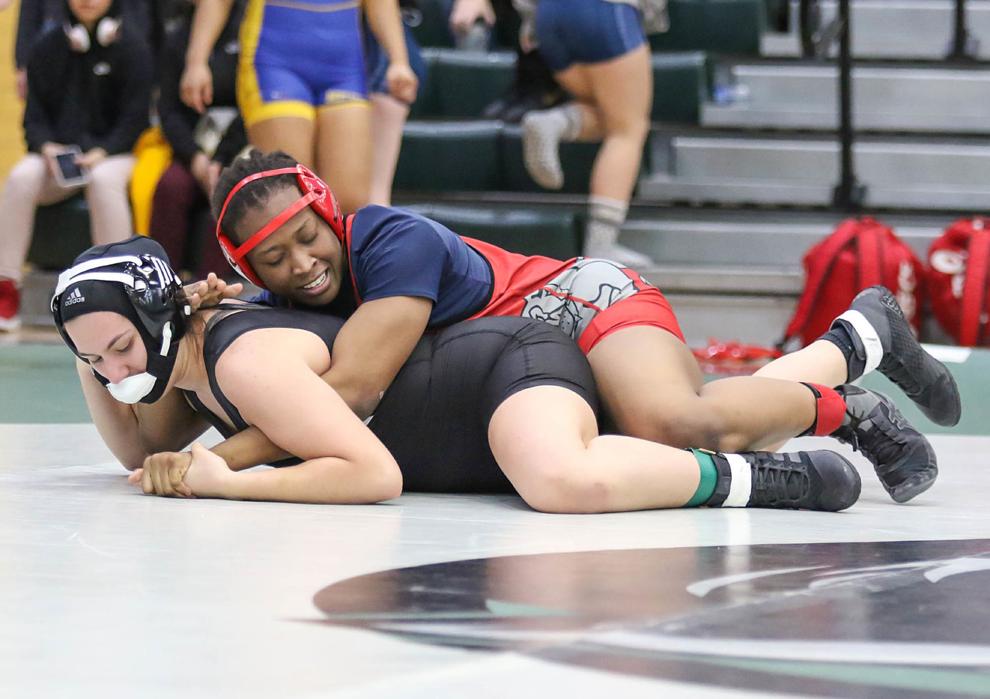 Mehlville Women's Wrestling Tournament
Mehlville Women's Wrestling Tournament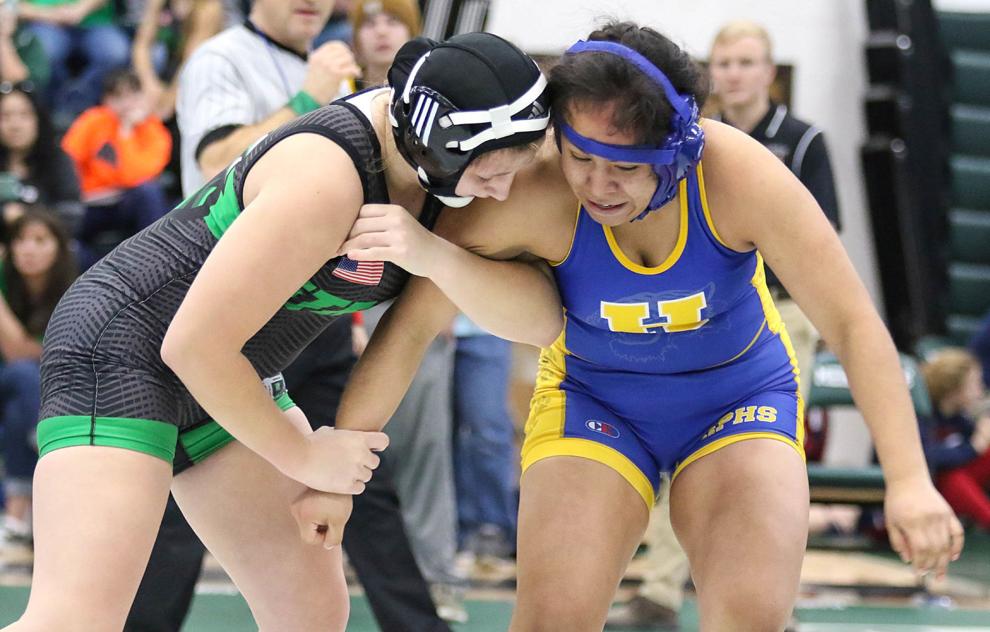 Mehlville Women's Wrestling Tournament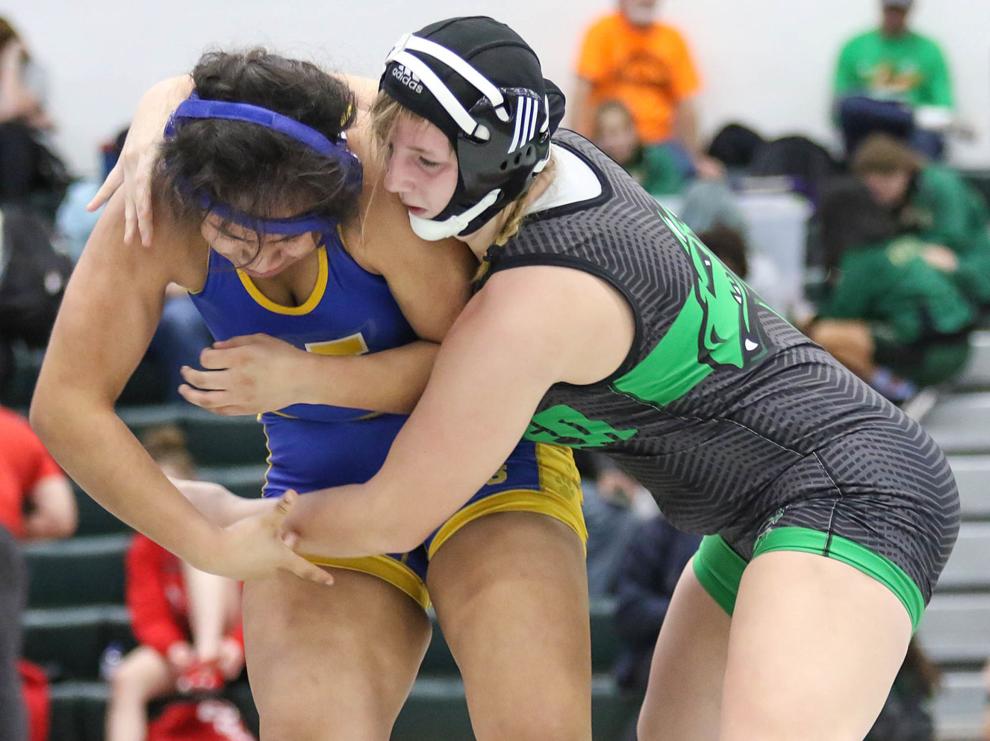 Mehlville Women's Wrestling Tournament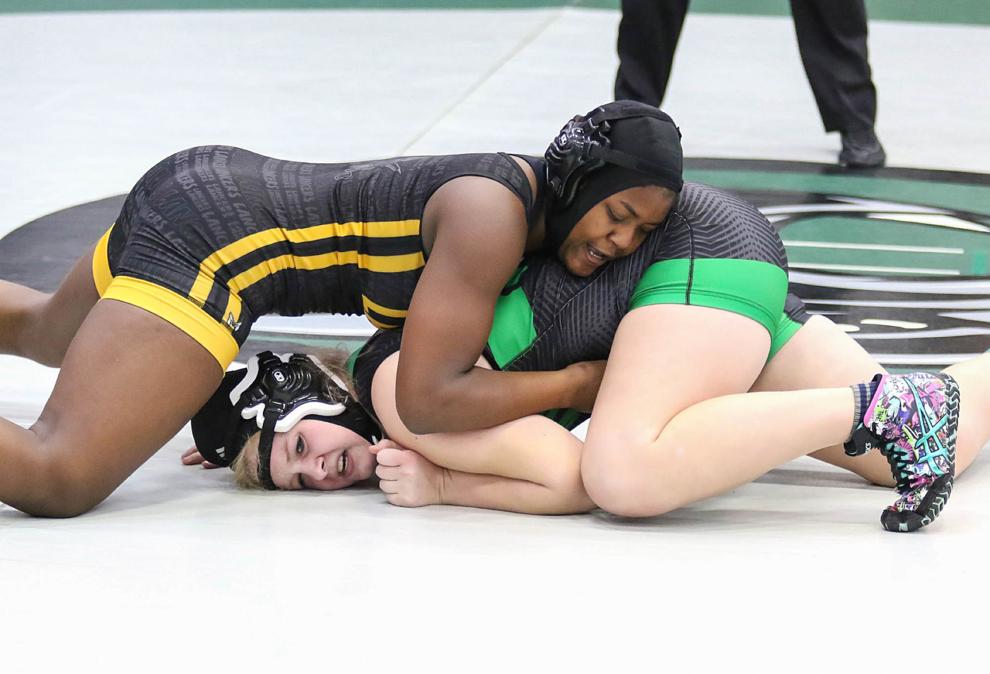 Mehlville Women's Wrestling Tournament
Mehlville Women's Wrestling Tournament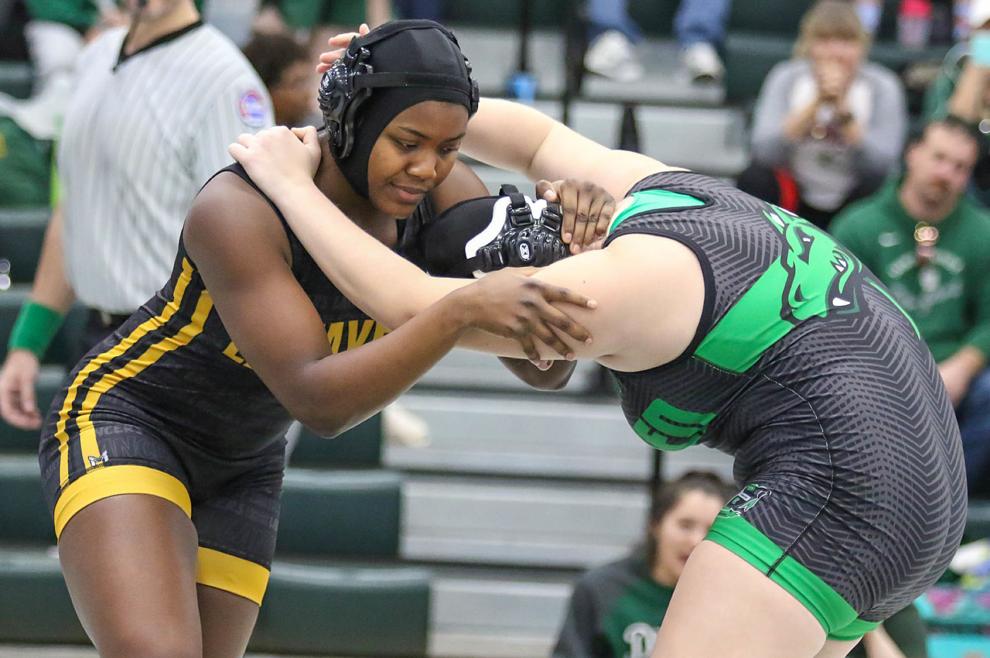 Mehlville Women's Wrestling Tournament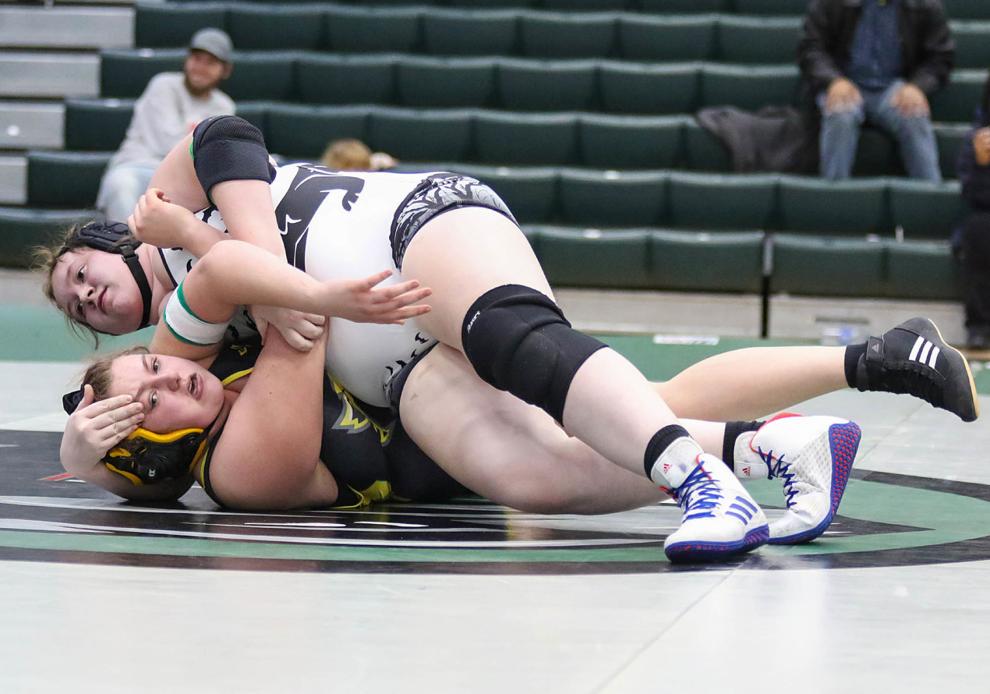 Mehlville Women's Wrestling Tournament