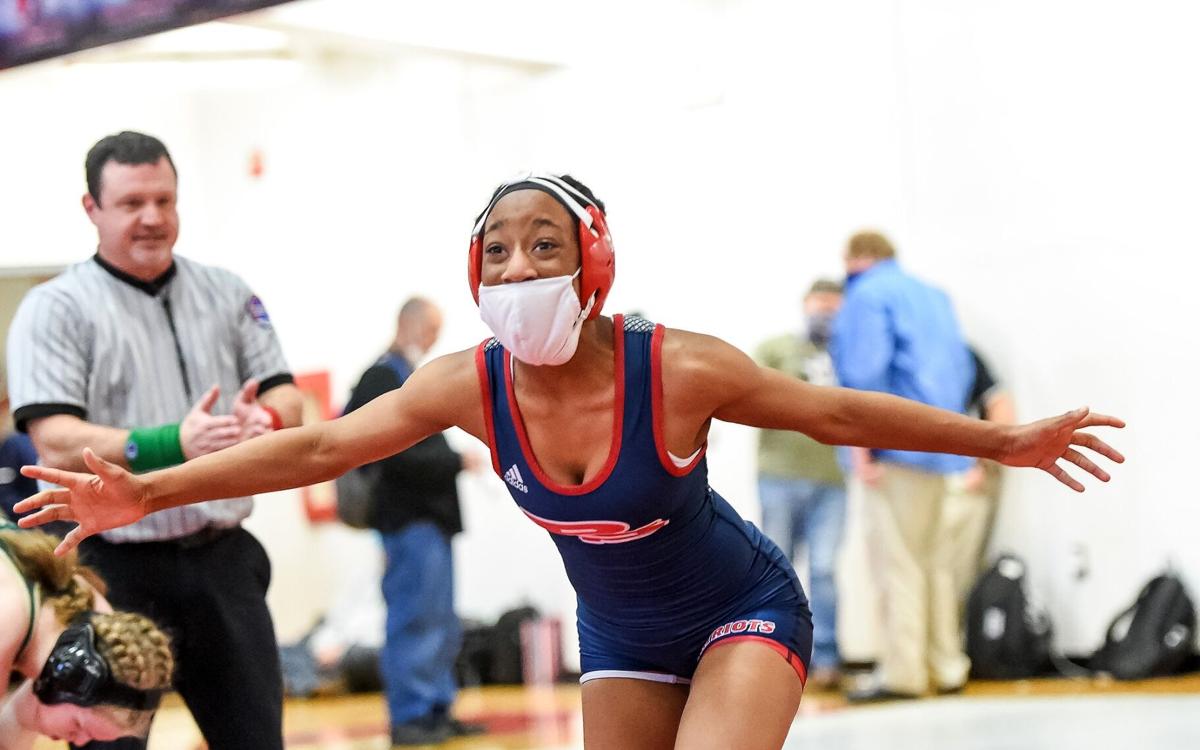 ST. CLAIR — Parkway South sophomore Janiah Jones thought she had made a fatal error.
After climbing back from an eight-point deficit to tie her 127-pound semifinal match Saturday at the St. Clair girls wrestling sectional, Jones let down her guard and got pinned in overtime.
"At that point, I had a lot of self-doubt about what I can and can't do," Jones said. "Most people after losing like that would never want to wrestle again."
Catch up on Saturday's results from the Missouri girls wrestling Sectional 1 and Sectional 2 tournaments. The top three finishers in each weig…
Jones not only continued wrestling — she dominated.
She won her wrestleback match 4-0 and then earned the first technical fall of her career to secure her first trip to the state wrestling tournament March 9 in Independence.
"This is just wild. I'm so happy." Jones said after her victory. "It was really crazy for me to be able to overcome that (loss). For me to come out and do something I didn't think I was capable of doing is just amazing."
For state champions like Faith Cole of Lafayette, Hannah Jansen of Webster Groves and Jaycee Foeller of De Soto, the new sectional round of the girls wrestling postseason granted another opportunity to extend their undefeated seasons and exhibit their excellence.
But with just three wrestlers in each weight class advancing to the state tournament, the matches to determine third place became spots for unparalleled drama in the sectional round.
Junior Kirsten Klein and sophomore Lauren Mills became the first girls wrestlers from Festus ever to qualify for a state tournament by winning their third-place matches. Klein earned a first period pin at 112 pounds and Mills followed moments later with a second period pin at 122.
"This is going to remembered forever so it's a really big deal for me," said Klein, who narrowly missed qualifying for state as a freshman. "I probably wouldn't have felt as ecstatic if it wasn't a (winner take all) match. Having to earn that third spot definitely added a little oomph."
Sophomore Shayla Wade (117) and senior Sophia Scheller (132) both earned spots at state with third-place victories for Lafayette and will join sectional champions Cole (107) and Josette Partney (159) and runner-up Seraphina Blackmon (137) in Independence.
"Physically I've always been strong, but I haven't always been able to push myself mentally," Wade said. "(Saturday), I was able push myself further."
Scheller, who also is a standout lacrosse player, earned a first period pin, prompting an eruption from her teammates. She credits the Lafayette team atmosphere for her success.
"Drilling with people who constantly make you better really makes me want to go out there and show what I have," Scheller said.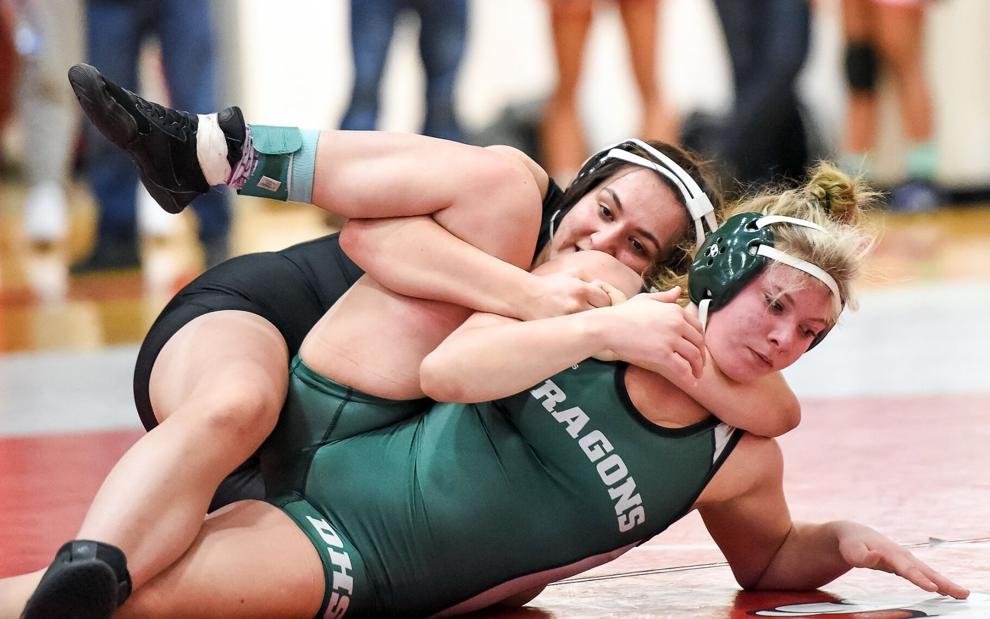 Northwest Cedar Hill earned two spots at state, both earned through hard-fought third place matches. Senior Madison Bellinger (107) and junior Taylor Accardi (151) earned their first trip to state with second period pins.
"I was a little stressed out, but this is my senior year and I had to get it done," Bellinger said.
Accardi avenged a loss at district to Ella Bradley of De Soto and leapt into her coach's arms in celebration.
"It was the first time I had done a cradle and I wasn't sure if I was doing it right, but as soon I heard the ref hit the mat, it went black," Accardi said. "Then, I saw (my coach) open his arms and I had to jump in."
Washington sophomore Julia Donnelly (107) clinched her third-place match to join sectional champion Allison Meyer (117) and runners-up Mia Reed and McKenna Deckleman as state qualifiers.
"It was really intense," Donnelly said. "I didn't even think of the option of losing. I wanted to wrestle to win rather than not to lose. It really is overwhelming."
Other area third-place winners were Naida Abdijanovic of Mehlville (137), Elise Falcetti of Lindbergh (159), Emma Carter of Parkway West (174) and Faith Spicer of Fox (235).
Sectional winners included freshman Audrey Scherer of Lindbergh (102), Cora Skaggs of Eureka (112), Paige Wehrmeister of Parkway West (137) and Elexis Wohlgemuth of St. Clair (143).
Missouri Sectional 1 girls wrestling tournament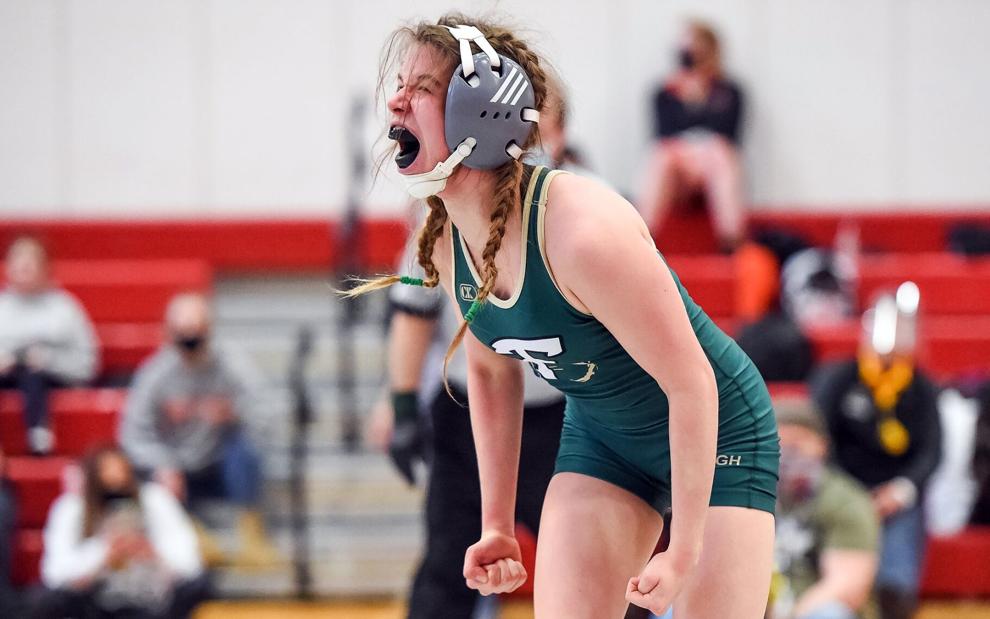 Missouri Sectional 1 girls wrestling tournament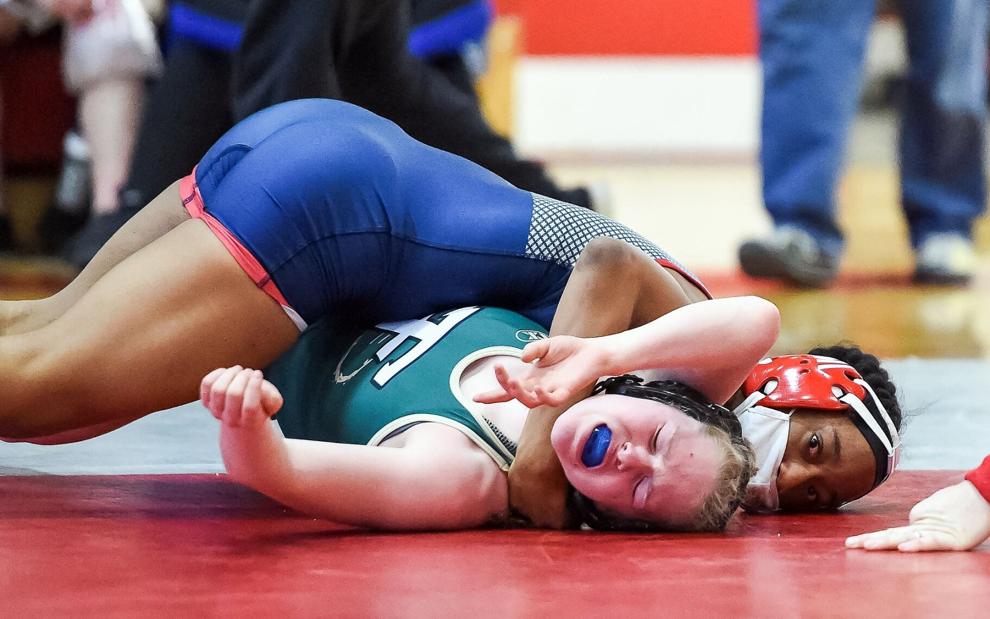 Missouri Sectional 1 girls wrestling tournament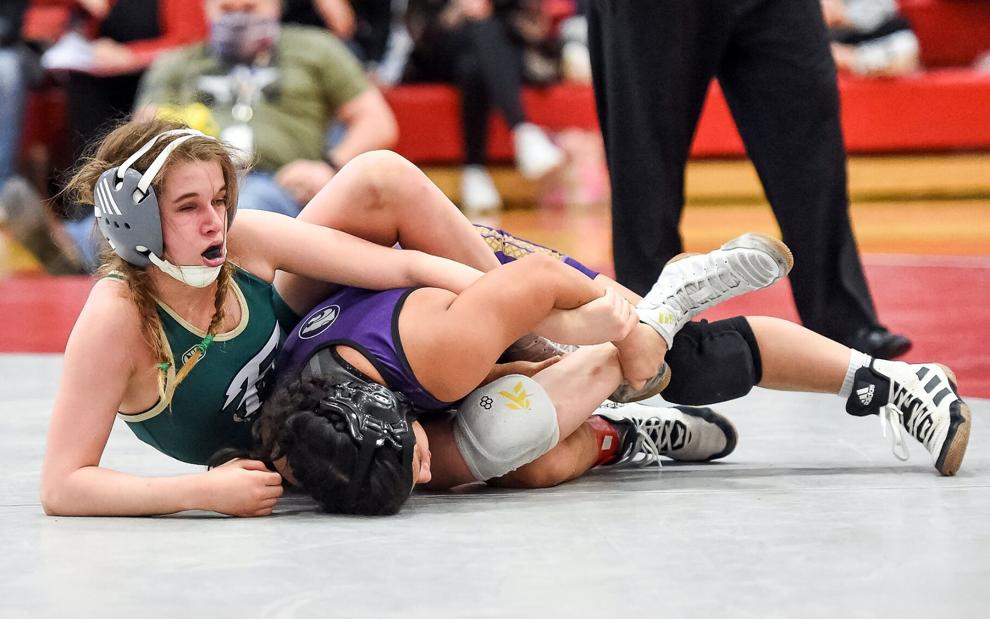 Missouri Sectional 1 girls wrestling tournament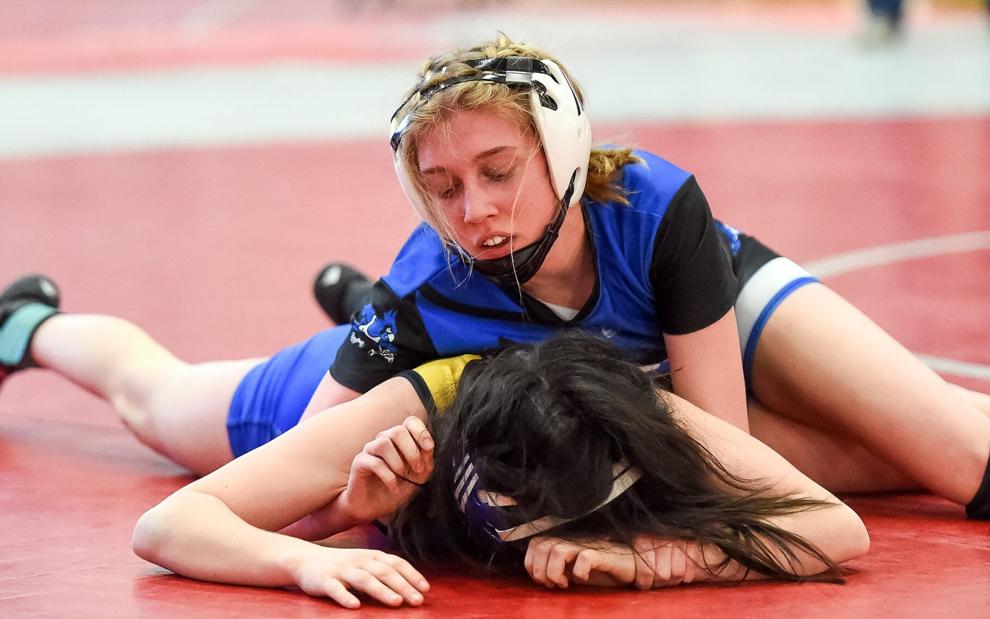 Missouri Sectional 1 girls wrestling tournament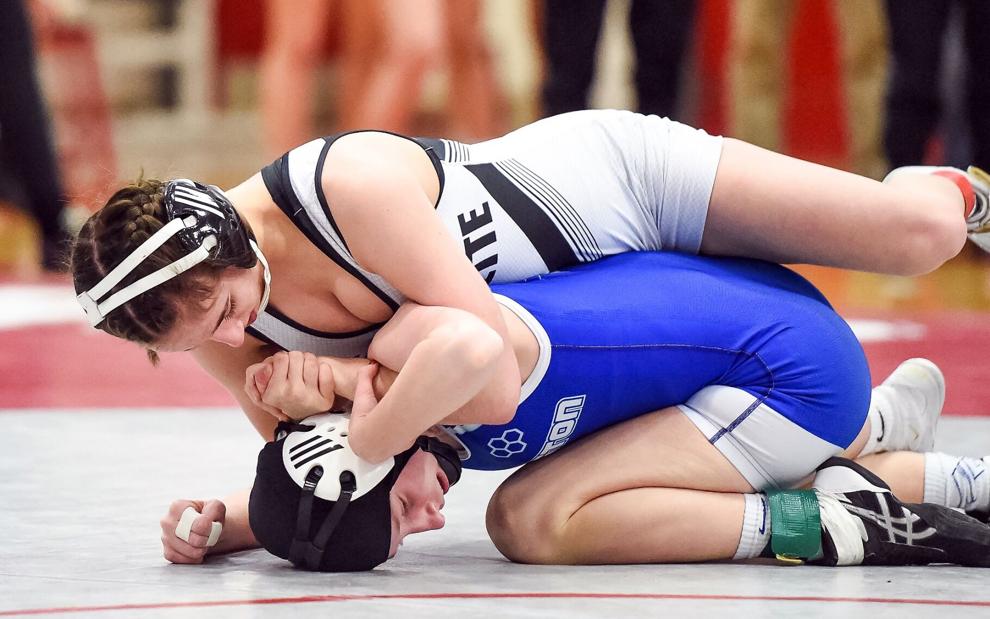 Missouri Sectional 1 girls wrestling tournament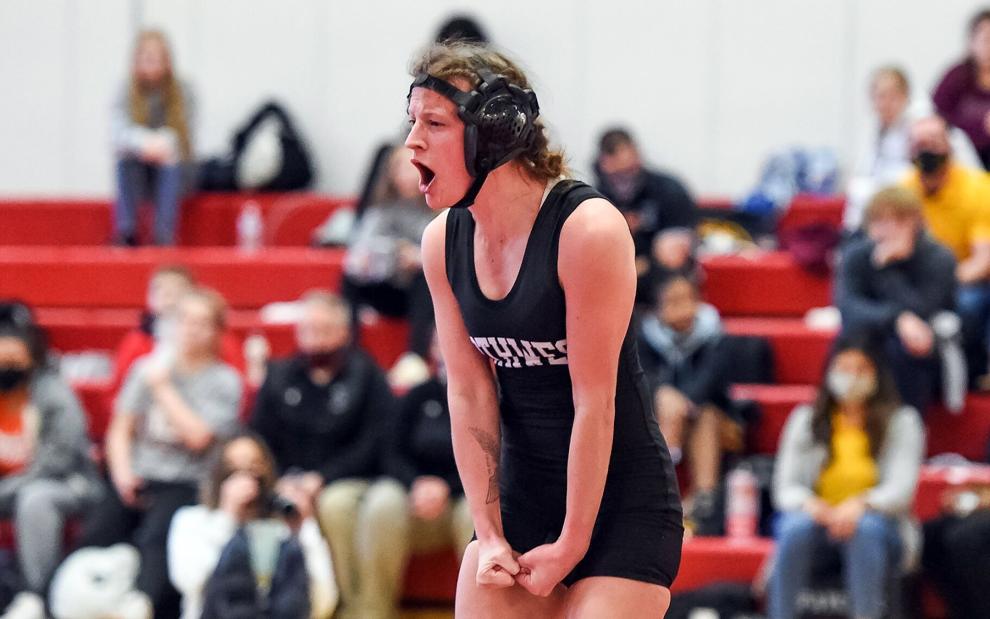 Missouri Sectional 1 girls wrestling tournament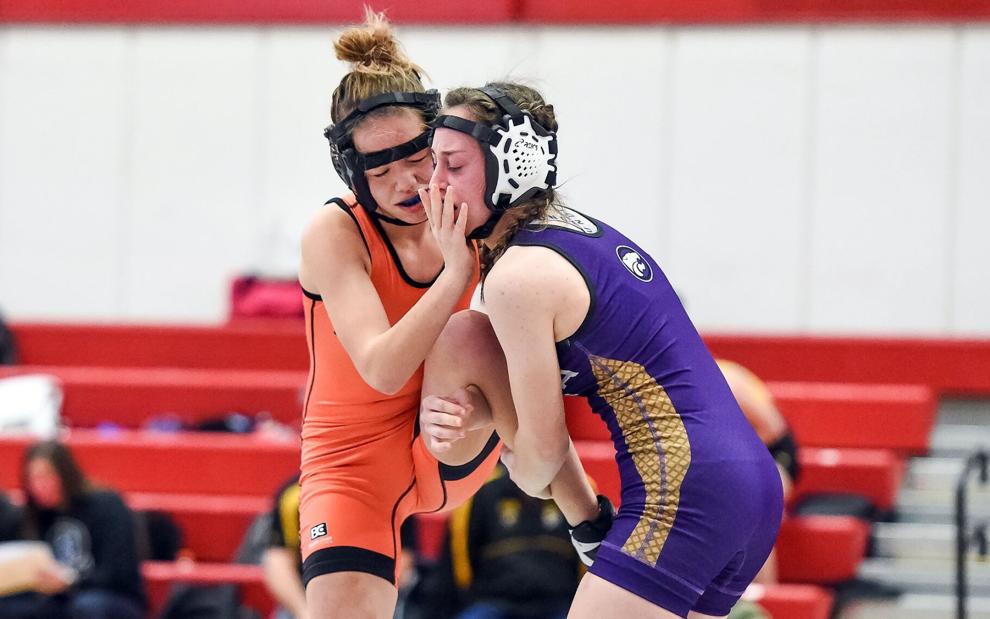 Missouri Sectional 1 girls wrestling tournament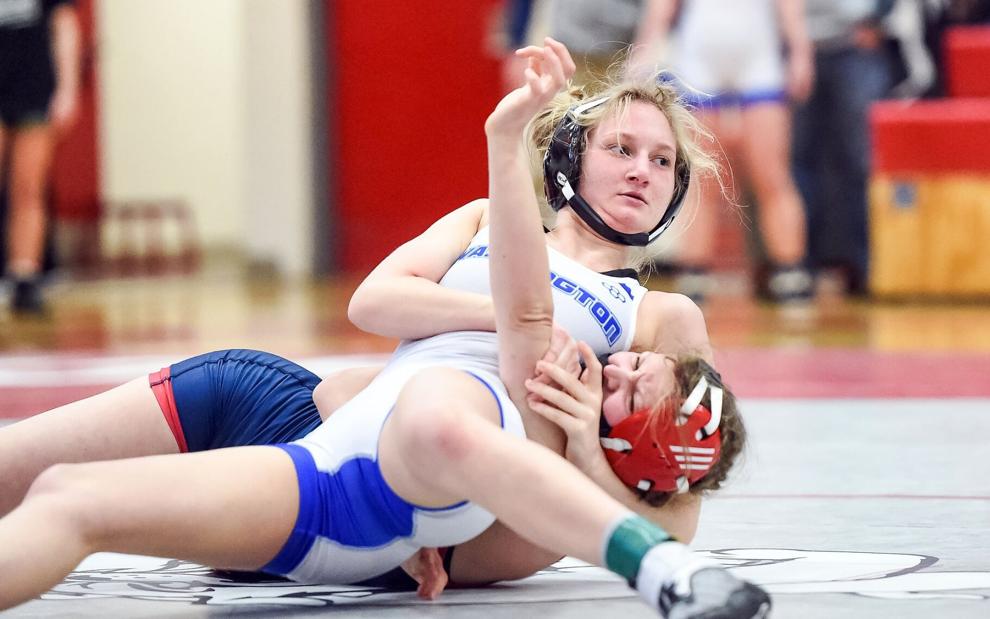 Missouri Sectional 1 girls wrestling tournament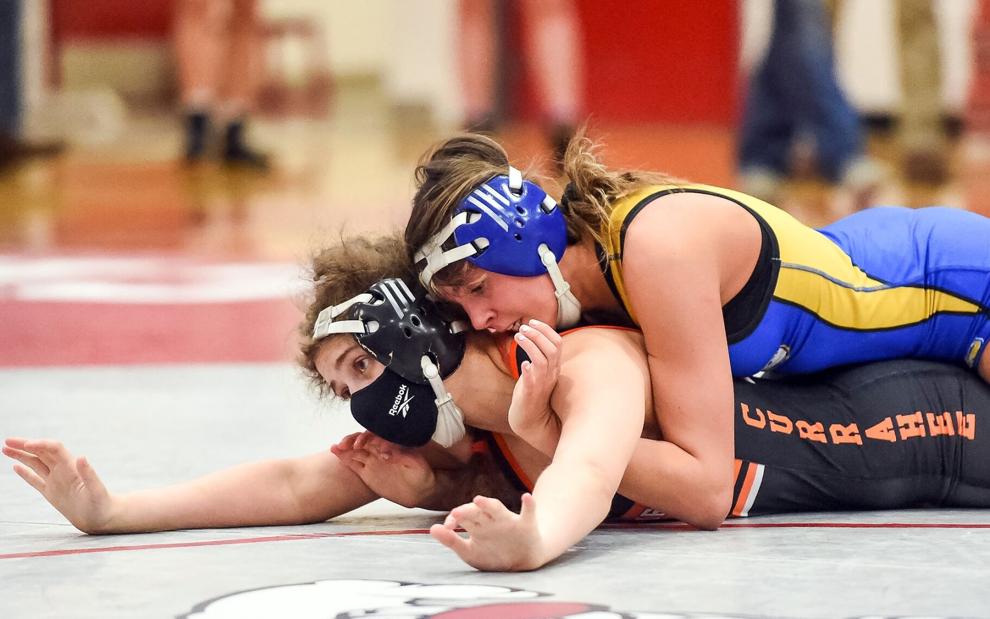 Missouri Sectional 1 girls wrestling tournament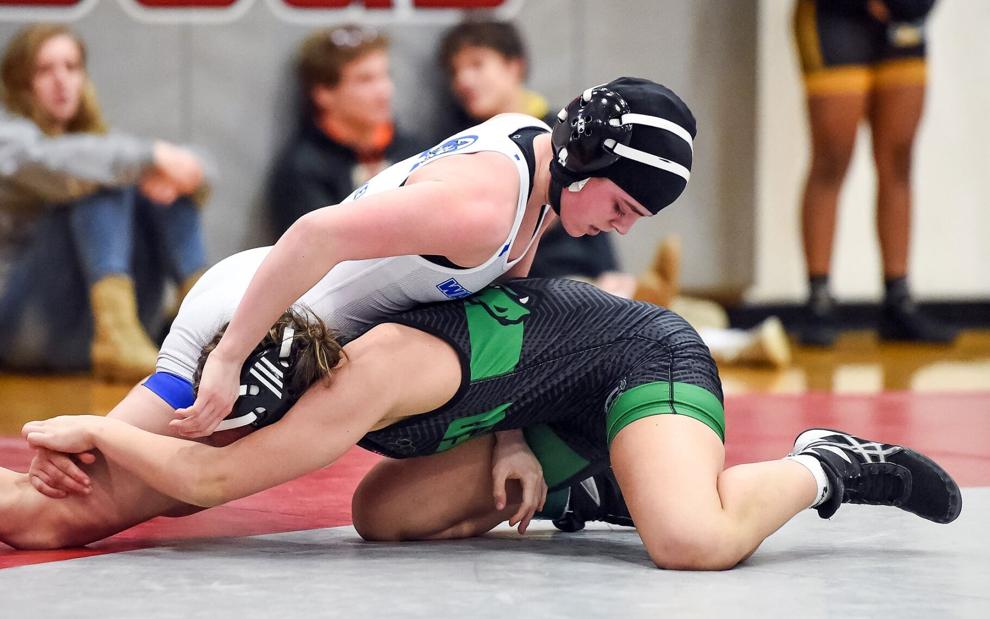 Missouri Sectional 1 girls wrestling tournament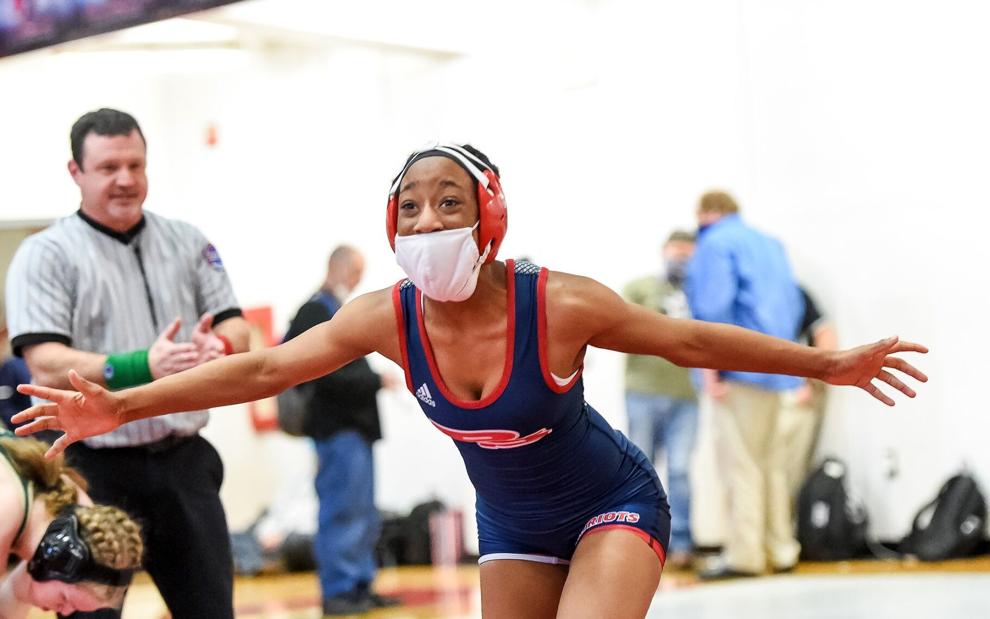 Missouri Sectional 1 girls wrestling tournament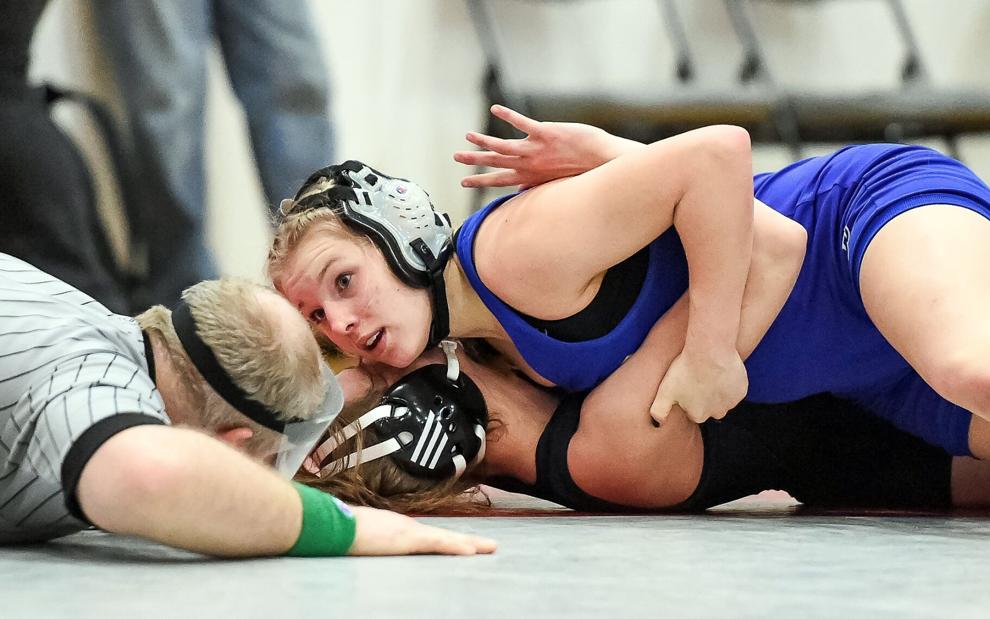 Missouri Sectional 1 girls wrestling tournament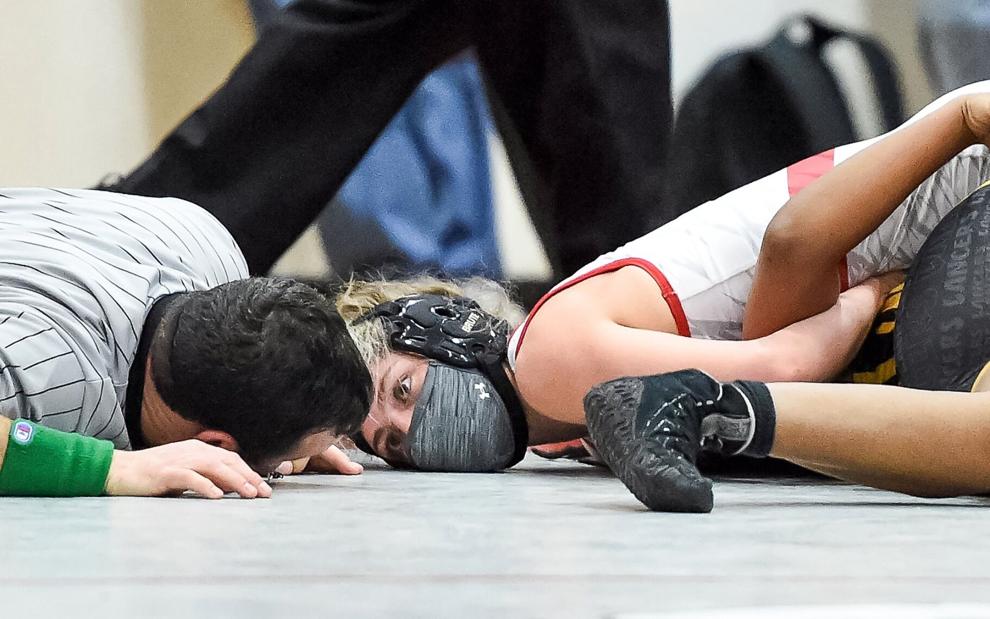 Missouri Sectional 1 girls wrestling tournament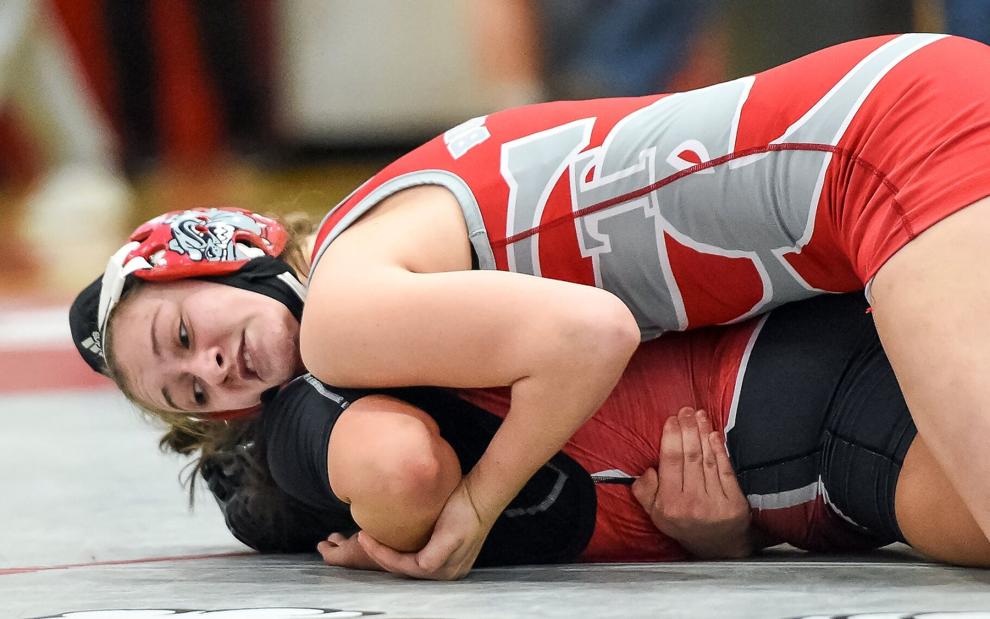 Missouri Sectional 1 girls wrestling tournament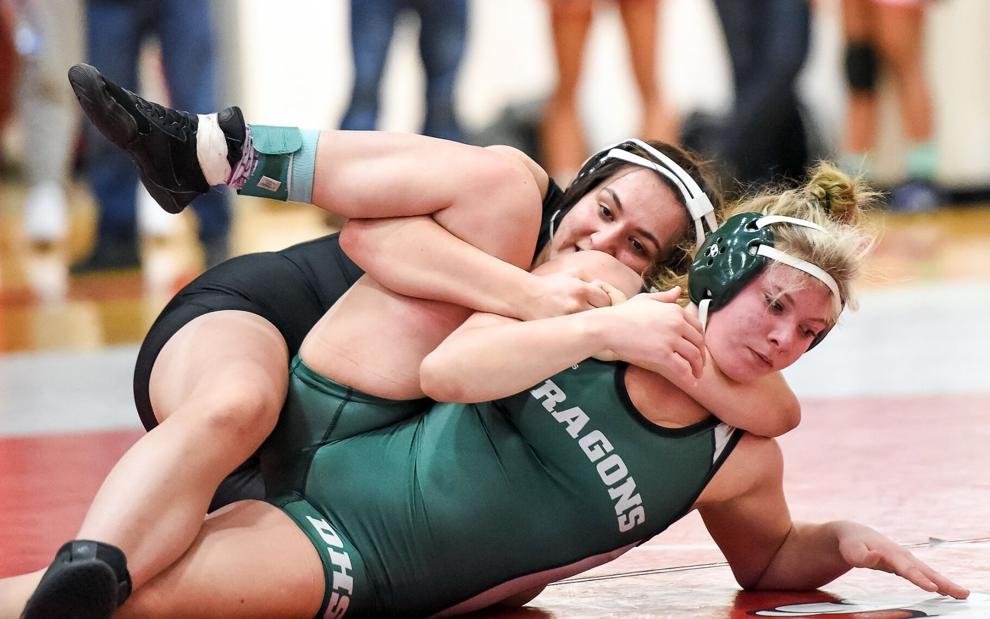 Missouri Sectional 1 girls wrestling tournament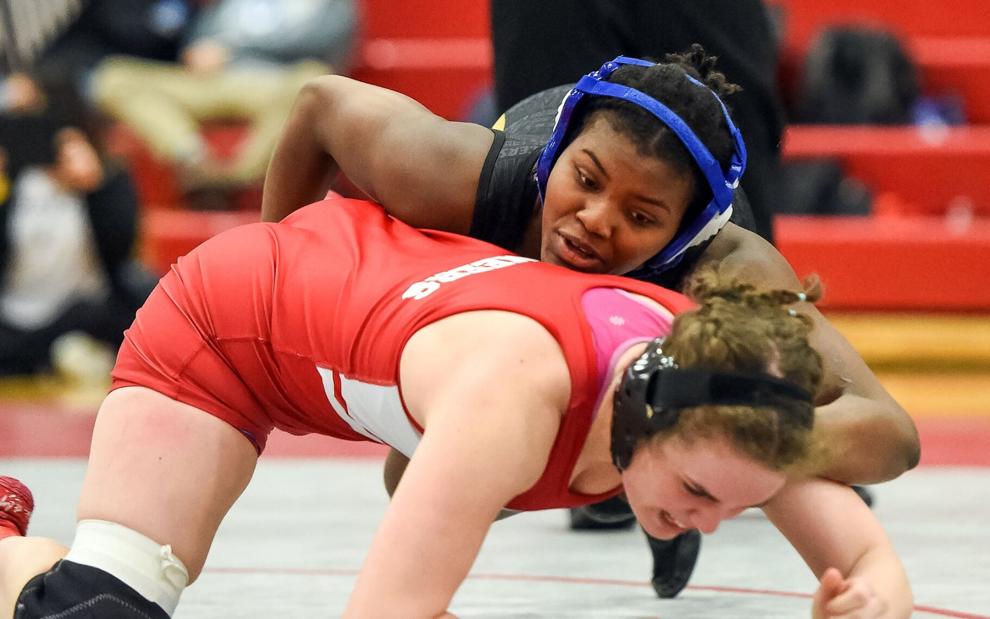 Missouri Sectional 1 girls wrestling tournament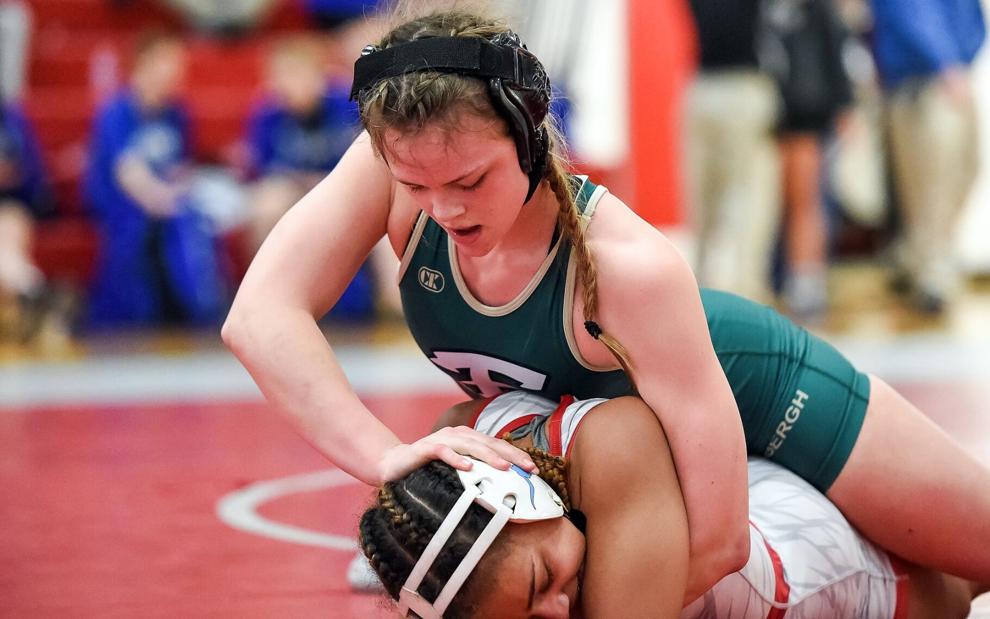 Missouri Sectional 1 girls wrestling tournament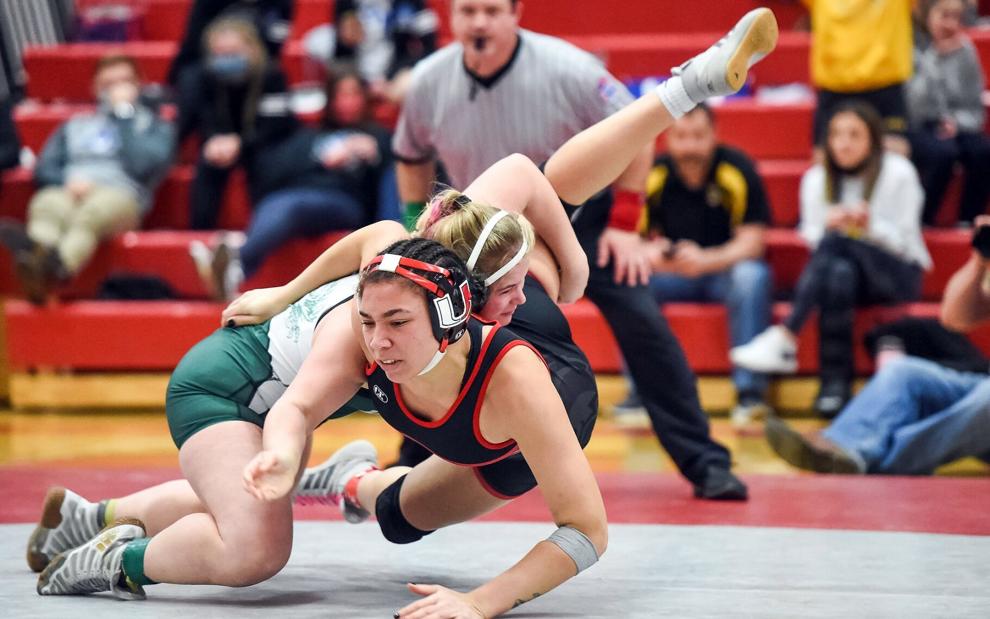 Missouri Sectional 1 girls wrestling tournament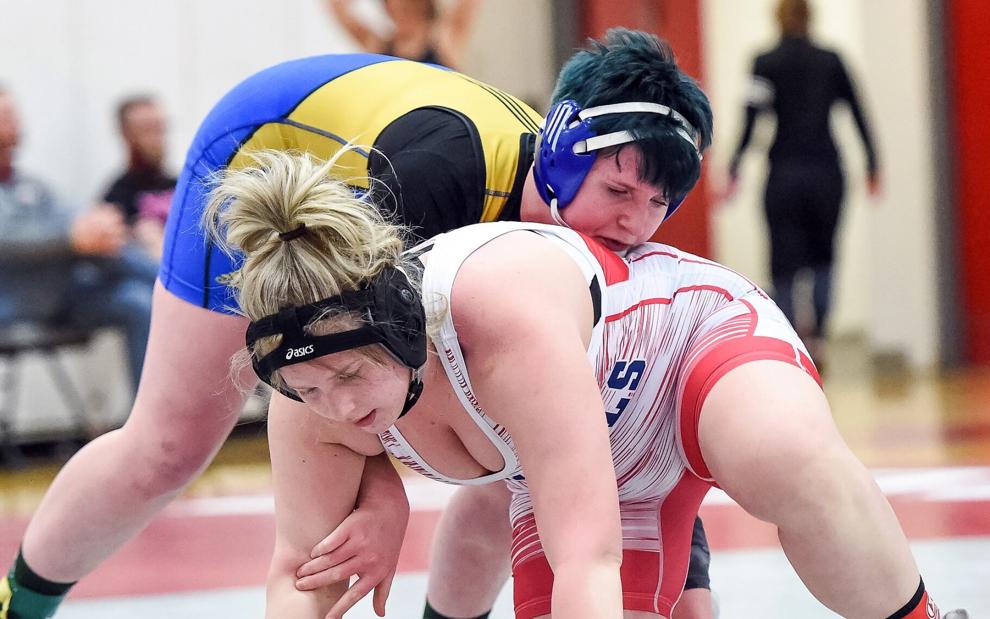 Missouri Sectional 1 girls wrestling tournament