O'FALLON, MO. — It was a tale of two completely different days for Jack Guyot.
After firing an impressive 6-under-par 66 in the opening round of the Gateway PGA Junior Tour Championship, the Chaminade senior-to-be carded a 6-over 78 in Tuesday's final round to finish with an even 144, which was still good enough to capture the Tour Division and overall titles in the summer season-ending tournament at WingHaven Country Club.
"I had a really bad high school season last year, so to shoot a 66 in the first round is really good for the last tournament of the summer," Guyot said. "It was good to leave it on a high note."
Shirley, a recent graduate of Lutheran South, finished second in the Tour Division and third overall among the boys with a 2-over-par 146 (71 on Monday, 75 on Tuesday).
"The game's moving in the right direction. I guess a 75 looks a lot better on the card than what it felt like," said Shirley, who will head next week to Lyon College, an NAIA school in Batesville, Ark. "This is it for the junior career. I'm super excited to get to college because I have a few coaches down there that I'm really looking forward to working with."
Lafayette sophomore-to-be Trip Sanfelippo posted a two-day total of 145 to finish at 1-over and in second place overall among the boys. Bowling Green sophomore-to-be Brayden Buffington tied Shirley at 2-over.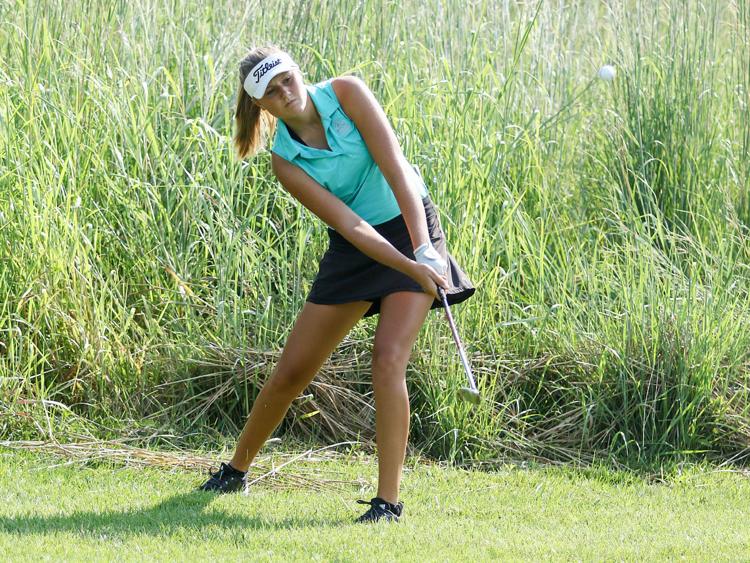 On the girls side, it came down to the last hole to decide the Tour Division and overall winners between a pair of golfers from three-time defending state champion St. Joseph's.
Drew Nienhaus, who will be a junior, carded a 73-79-152 to finish at 8-over, edging past teammate Mia Rallo, a sophomore-to-be who shot a 76-77-153.
"Playing with my teammates not in the high school season is amazing because when we play with each other we make each other better," Nienhaus said. "I've been playing with Nicole (Rallo, Mia's sister) the last couple tournaments and I love playing with her because she's my best friend, but getting to play with Mia today was different and she's so much fun, too."
Seckman senior-to-be Claire Solovic fired a 77-76-153 to tie Mia Rallo for second place.
"Both days, I had a bad front nine," said Solovic, who carded matching 41s on each round's front nine. "At that point, I knew I just needed to get something going on the back."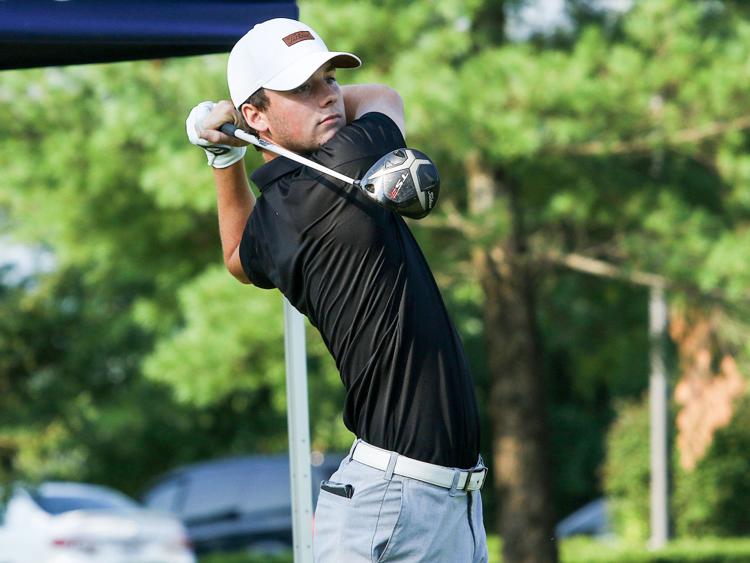 Guyot's day Tuesday started with a double bogey on the par-4 first hole and by the time he and Shirley completed their seventh hole, his five-shot lead from the first day had completely disappeared.
"I couldn't stop hooking the ball. Every shot was like a 20-yard hook. I tried to fix it and it made things worse," Guyot said. "My five-shot lead was gone just like that. Zach's a great player. We were trading birdies toward the end. It was fun."
A birdie on 8 gave Shirley a two-shot lead before it was sliced to one at the turn. A double bogey by Shirley on the par-4 10th hole, coupled with a birdie by Guyot, gave Guyot a two-shot lead.
"I lost my ball on 10," Shirley said. "It was barely in the rough, but I just couldn't find it. That was just unfortunate."
It took Shirley just three holes to make those two shots up and the duo entered 15 tied. Guyot took a two-shot lead after 16 and led by one going into the final hole. Guyot knocked down his par putt, but Shirley did not and had to settle for a bogey and a two-shot loss.
"I thought that putt was gonna break to the left and it broke to the right," Shirley said. "I don't know what I saw."
Guyot's sizzling opening round Monday didn't start off hot, as he bogeyed two of the first four holes, but an eagle on the par-5 fifth hole turned his entire day around, as he carded six birdies and seven pars on the final 13 holes to complete his round of 66.
"I put it in the fairway off my drive, but then I hooked it into the greenside bunker," he said. "But then I made the greenside bunker shot and that got me back to even par. That really got me going."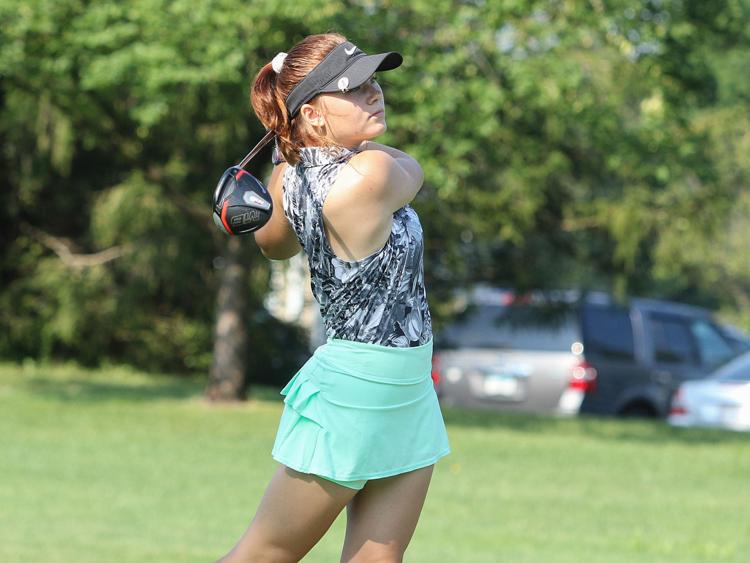 Nienhaus trailed Rallo by four strokes with two holes to play on Tuesday, but she went bogey-birdie on those final two holes, while Rallo shot a triple- and double-bogey, respectively.
Nienhaus capped her win with a strong birdie putt on 18.
"It was a downhiller, turning a little bit to the left, probably around 20-25 feet, maybe," she said. "Over the past two days, my putting and chipping are what saved me, especially my putting."
Solovic, the Post-Dispatch All-Metro girls golfer of the year both as a freshman and sophomore, wasn't thrilled with the way her summer went. The Central Missouri recruit will play at Silo Ridge Country Club in Bolivar — site of this year's Class 2 tournament — later this week and will then turn her attention toward trying to earn a fourth straight top-three finish at state.
"I've had some OK scores, but I've had a few in the 80s and that's not where I want to be," she said. "I haven't been hitting the ball well and I'm just trying to get that all figured out. There's always something new to work on."
Gateway PGA Junior Tour Championship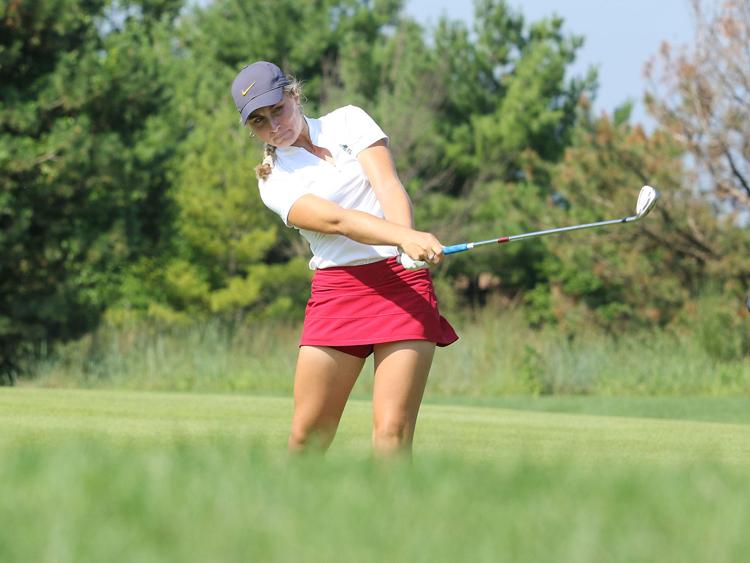 Gateway PGA Junior Tour Championship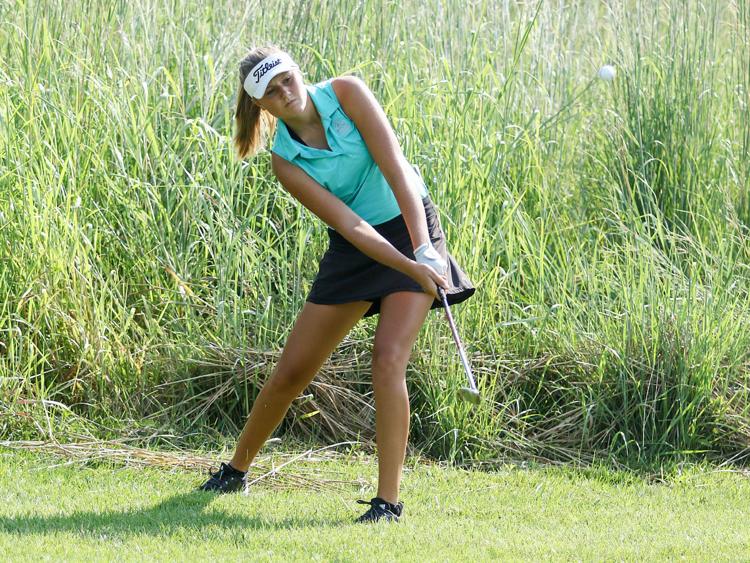 Gateway PGA Junior Tour Championship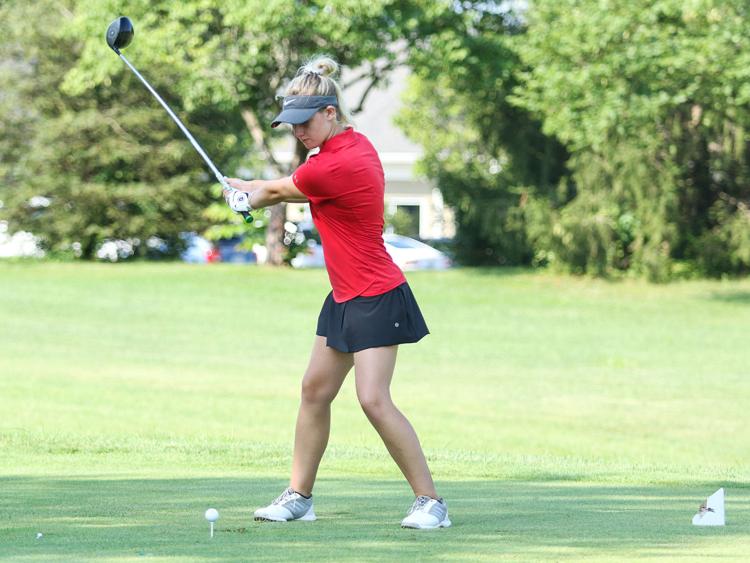 Gateway PGA Junior Tour Championship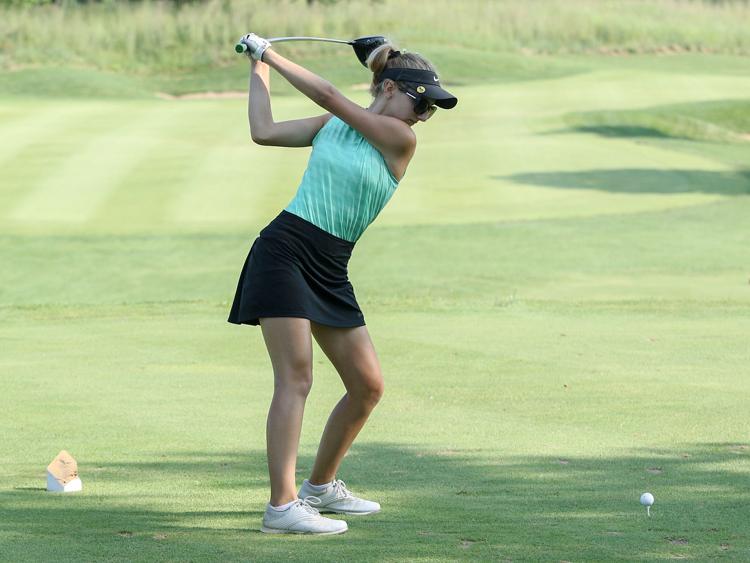 Gateway PGA Junior Tour Championship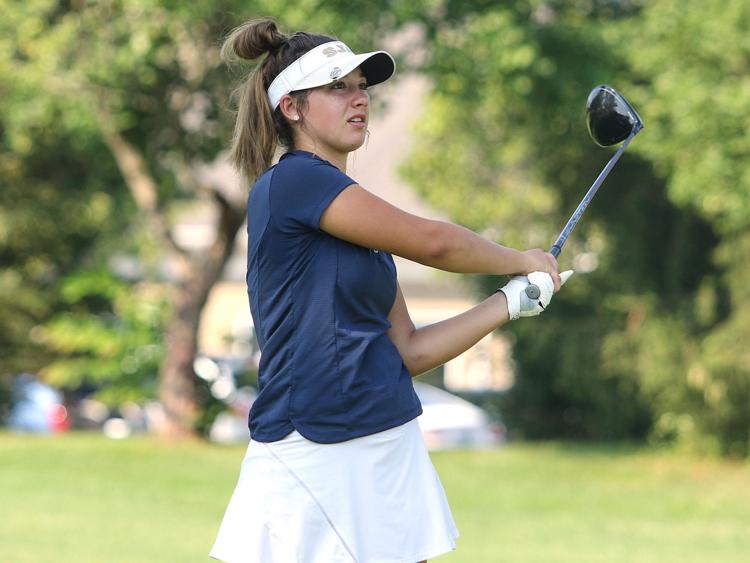 Gateway PGA Junior Tour Championship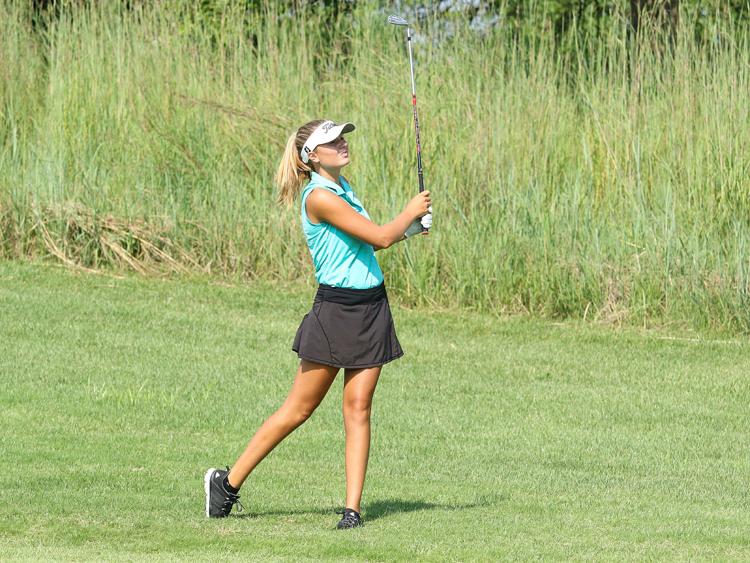 Gateway PGA Junior Tour Championship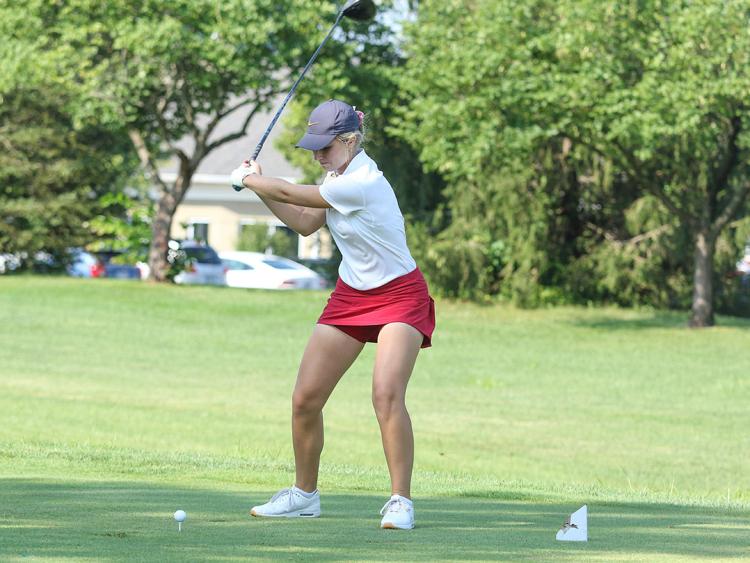 Gateway PGA Junior Tour Championship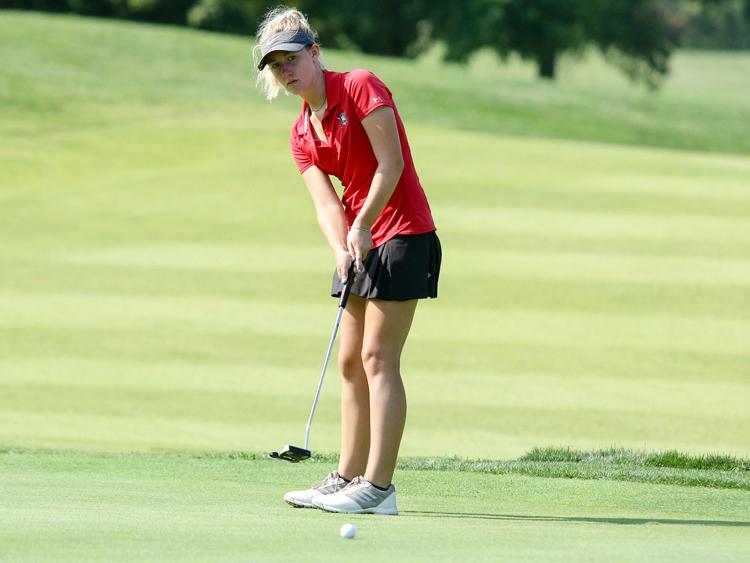 Gateway PGA Junior Tour Championship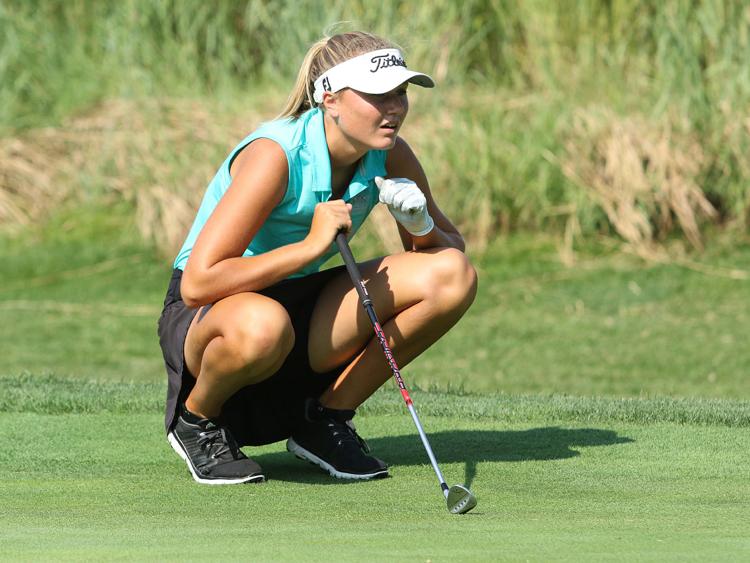 Gateway PGA Junior Tour Championship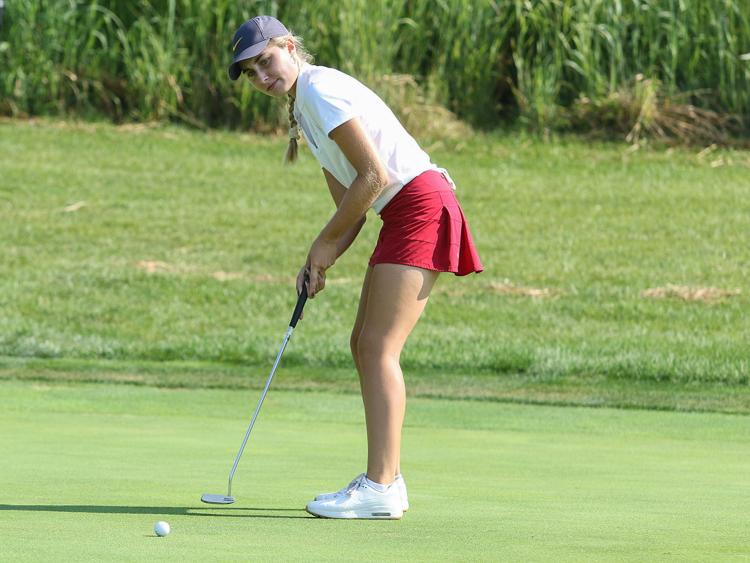 Gateway PGA Junior Tour Championship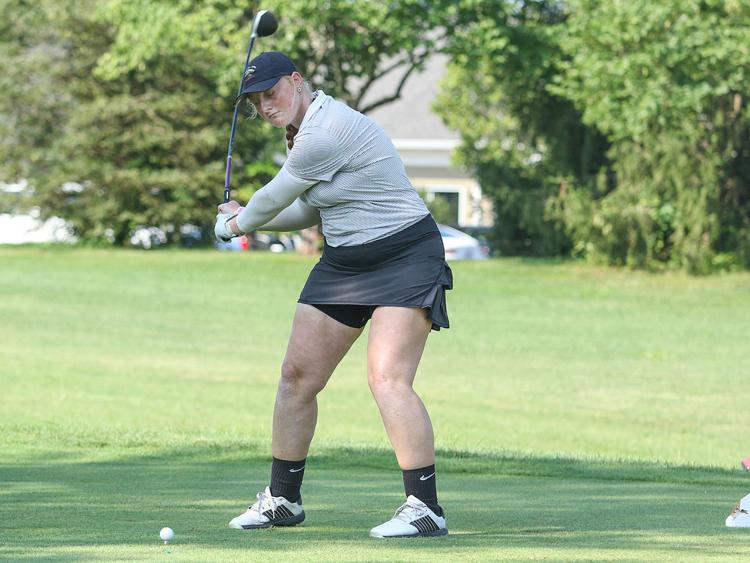 Gateway PGA Junior Tour Championship
Gateway PGA Junior Tour Championship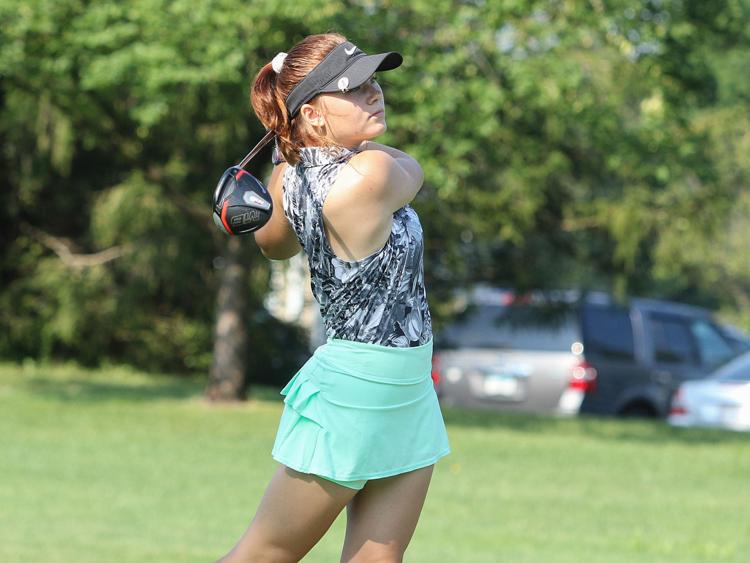 Gateway PGA Junior Tour Championship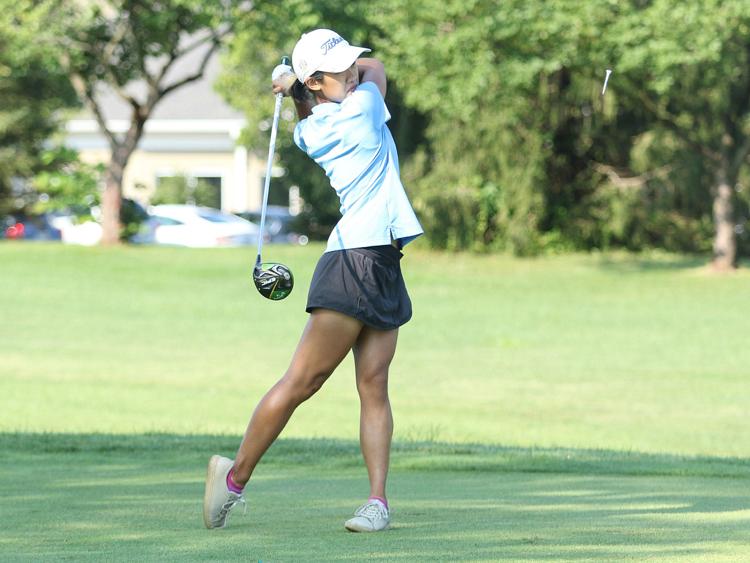 Gateway PGA Junior Tour Championship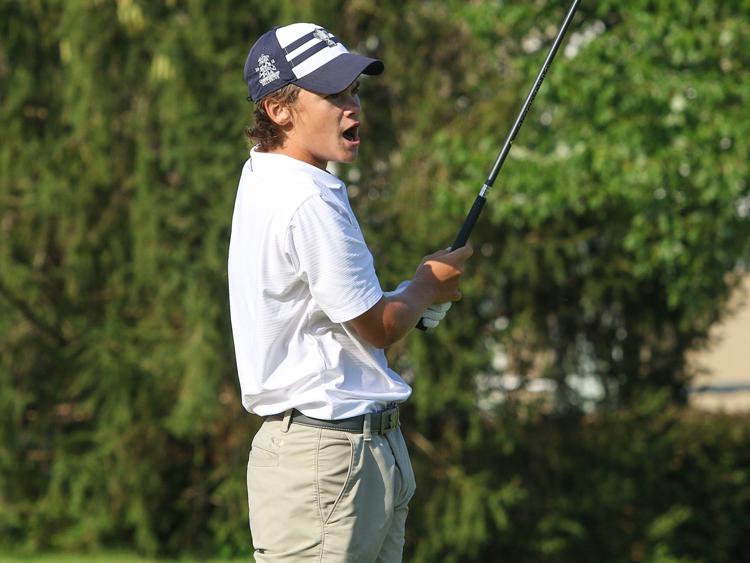 Gateway PGA Junior Tour Championship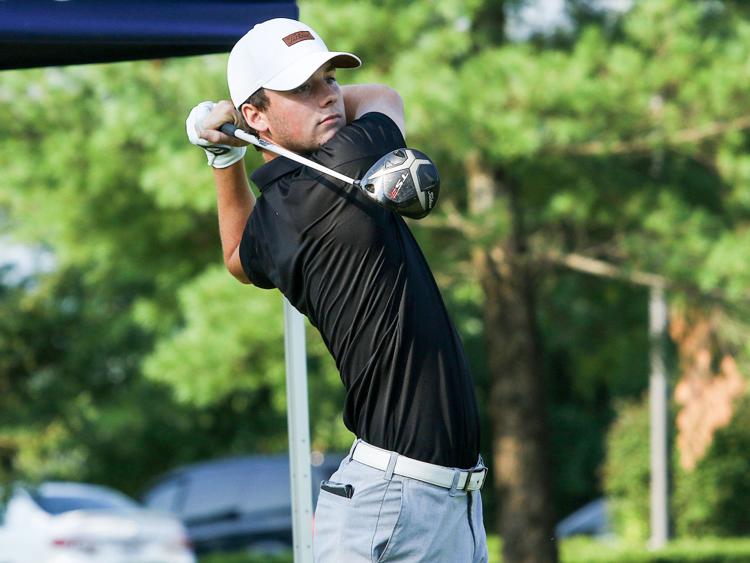 Gateway PGA Junior Tour Championship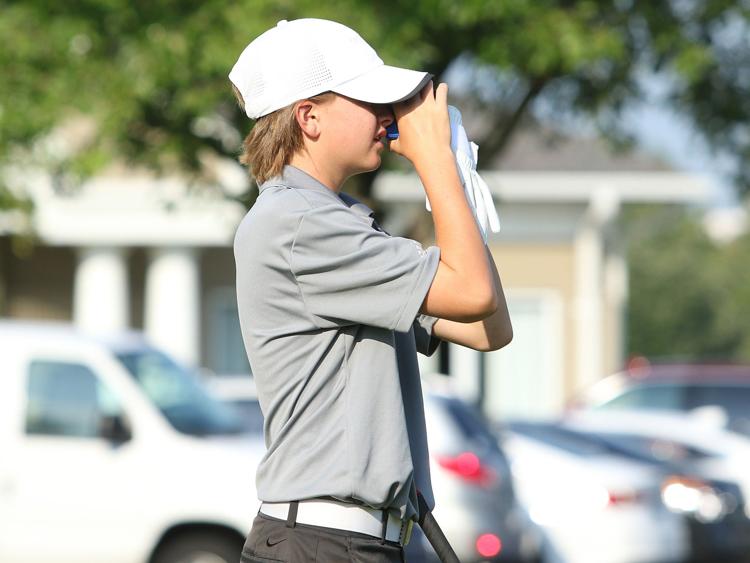 Gateway PGA Junior Tour Championship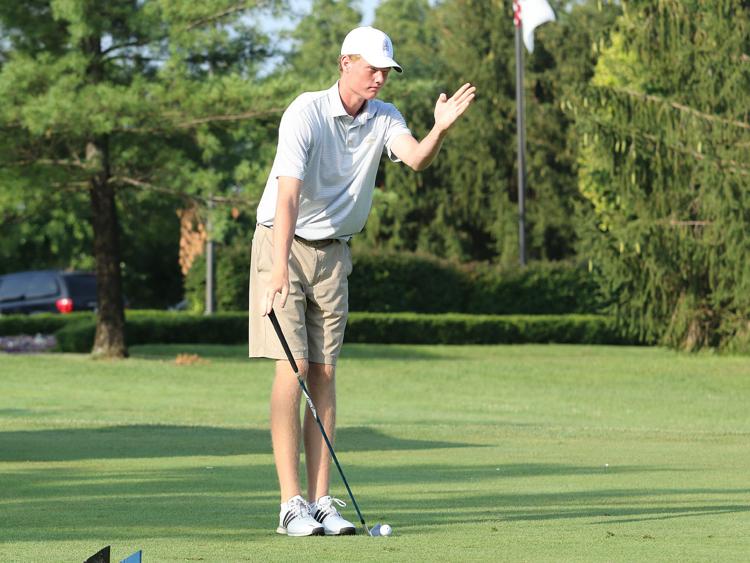 Gateway PGA Junior Tour Championship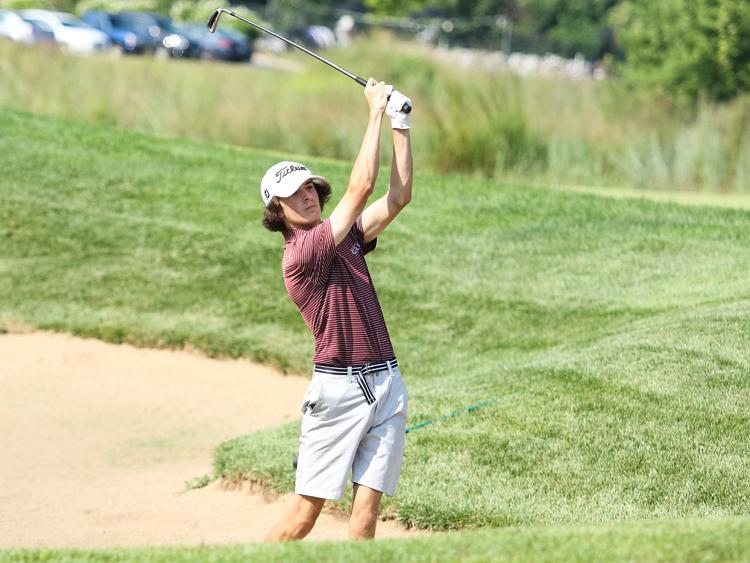 Gateway PGA Junior Tour Championship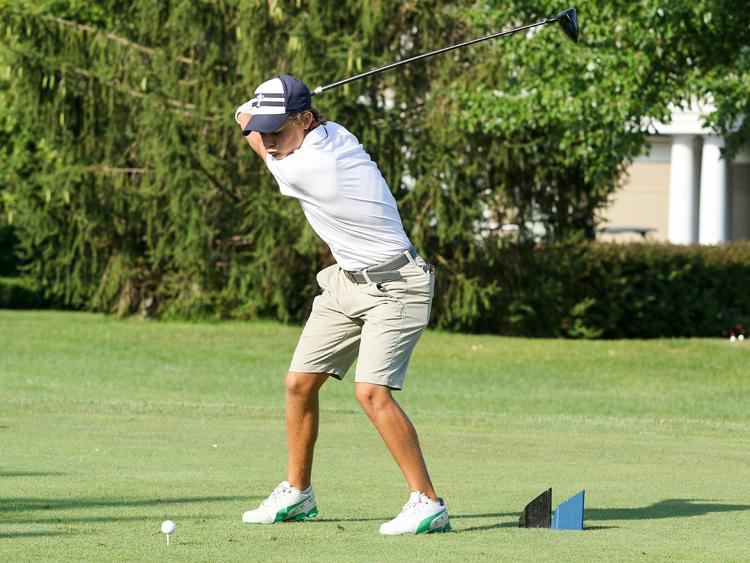 Gateway PGA Junior Tour Championship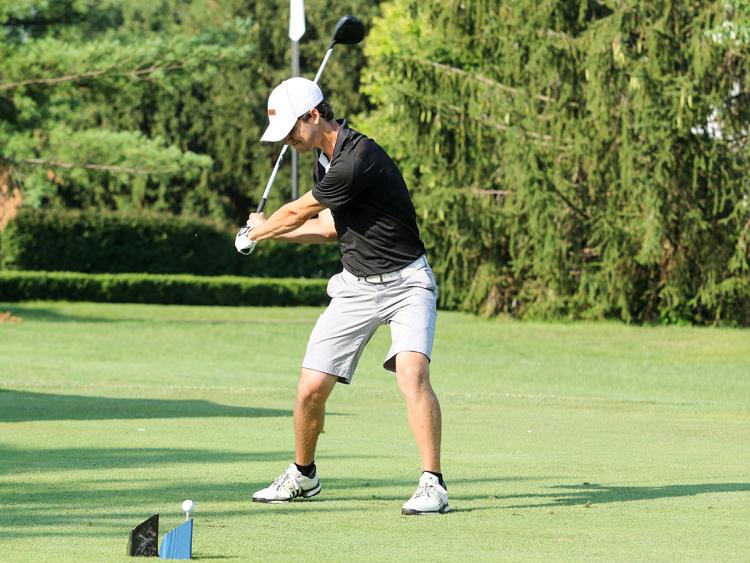 Gateway PGA Junior Tour Championship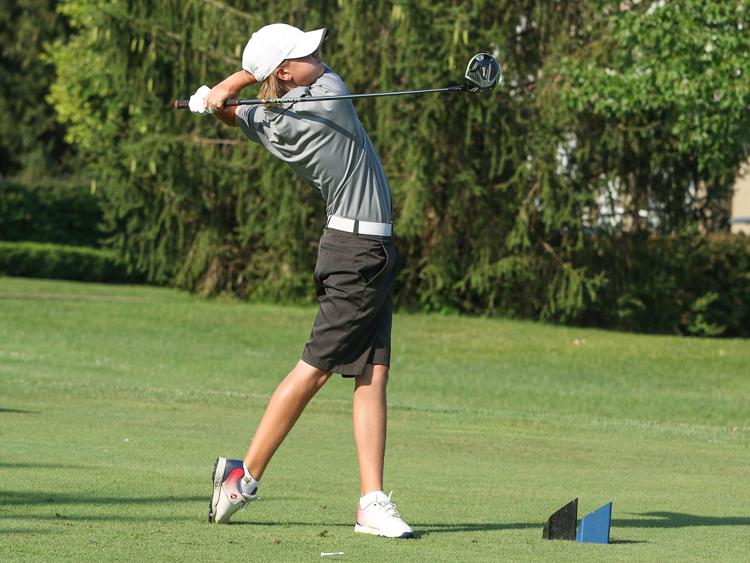 Gateway PGA Junior Tour Championship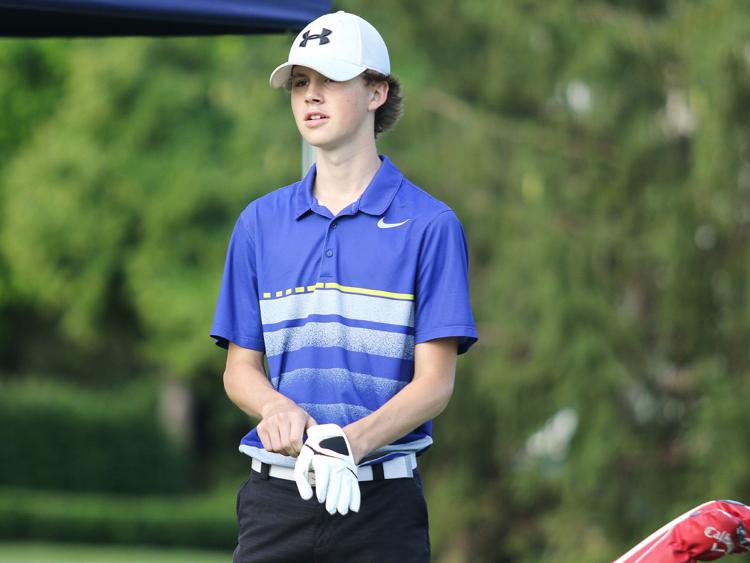 Gateway PGA Junior Tour Championship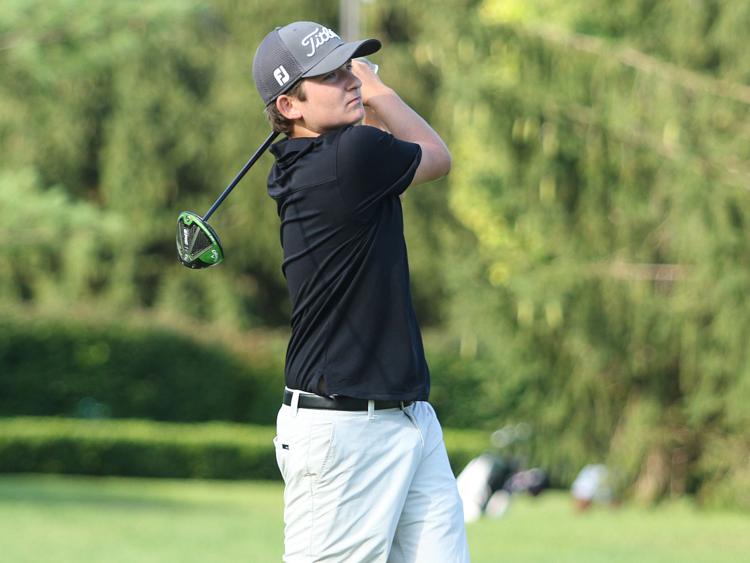 Gateway PGA Junior Tour Championship