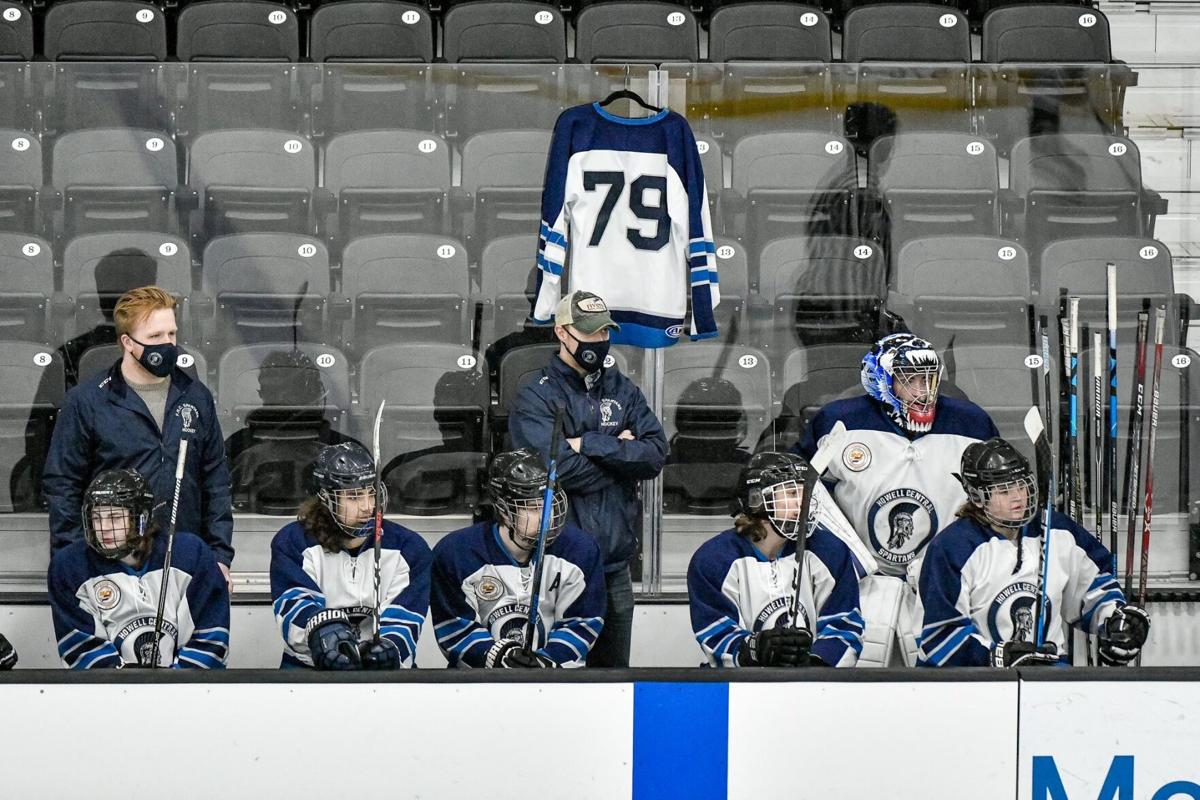 Everything changed June 12, 2020, for Trevor Feltz, an up-and-coming defenseman for the Francis Howell Central hockey team.
The 16-year-old was driving a Polaris ATV on his grandparents' land in Warrenton. Feltz hit a washed-out part of the road. The impact was like hitting a wall.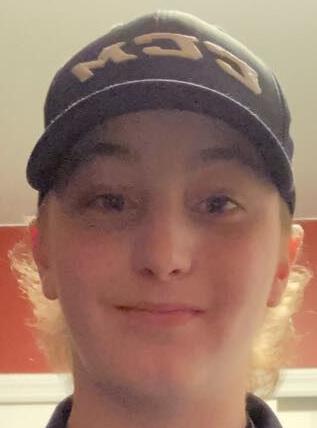 Feltz was thrown over the steering wheel. The smashed Polaris flipped and landed on his head.
Feltz was rushed to the hospital in a fight for his life. He had massive head injuries and a broken back, which caused doctors to tell his parents that even if Feltz pulled through, he might never walk or talk again.
But he beat the odds. Despite spending most of the next 40 days in a coma and not remembering anything from just before impact to the last seven days of his hospital stay, Feltz, who is now 17 years old, has made an amazing recovery.
"The first thing I asked was, 'When can I hop back on the ice?' " Feltz said.
Unfortunately, Feltz didn't like the answer. His hockey career was over. His head injuries were so severe that another shot to the head could be fatal.
But while he couldn't suit up, Feltz still has had a major impact on Howell Central's season. His teammates have devoted the season to him.
"It was just one big family that we have as a team, because we all played for the St. Peters Spirit, so we all know each other," Howell Central senior Carson Dahl said. "And that's one of our teammates that we've been playing with since we were learning to skate. Not having him there really does hurt."
Feltz has been a source of inspiration for the Spartans as they marched to a 15-7-1 record and a postseason run all the way to the Mid-States Club Hockey Association Wickenheiser Cup championship game against Ladue (17-1-4) at 7 p.m. Saturday at Centene Community Ice Center.
Dahl said Feltz's name will be on the banner they will raise if Howell Central can beat the Rams. Feltz's jersey hung behind the Spartans' bench during their Game 2 win over Duchesne in the Wickenheiser Cup semifinals.
Howell Central coach Mark Jones isn't surprised by his team's outpouring to Feltz. He said it is a reflection of Trevor's character.
"He always has a positive attitude, always a good vibe in the locker room and around the rink," Jones said. "He wanted to get better every single day and he's going to continue to do that in other aspects of his life. A lot of other people wouldn't be able to do that, but he doesn't take anything for granted and it's remarkable the drive he has to keep going."
It is also a reflection of the tight-knit nature of the Howell Central team. That chemistry is a big reason for the team's success.
And that bond has extended to Feltz throughout his recovery.
"Every time I see one of them in the hallways at school, it's always, 'Hey what's up Trevor? How are you doing?' " Feltz said. "Even when my vision was a lot worse, I couldn't recognize faces, but I would hear their voice and just smile and talk to my boys. It was pretty cool."
Feltz's vision has returned, as has his full ability to walk. He regularly works out in a gym without limitations and he hopes he can resume driving soon.
The only reminders he has of the injuries are a cracked skull, which is still sore to the touch, and the need to carry an adrenaline injection with him since his body no longer produces it.
And he's getting some hockey back in his life, as a youth coach.
Matt Jeans, a teacher at Howell Central, is a former Howell Central assistant. He invited Feltz to come out and help with 9- and 10-year-olds on his youth team if the doctor gave the OK.
"I'm not going to lie, I was already headed out there to practice and then I got a call from my mom saying I was clear," Feltz said.
Jeans had no qualms about extending the invitation.
"He's a remarkable kid," Jeans said. "It is a way to keep Trevor in the game. Trevor suffered a lot of loss because of the accident so anytime we can help fill that loss it's good, not only for Trevor but for the other kids that he's helping out, too."
Because of attendance limitations, Feltz wasn't at Centene for Howell Central's furious comeback to eliminate Duchesne in Game 2 of the semifinals last week, in which the Spartans scored four goals in the game's final four minutes to erase a three-goal deficit.
Feltz was following the game online, but after a long school day and a vigorous workout, he fell asleep with Howell Central trailing 3-0.
"I woke up at 3 a.m. that night and it was still on my phone screen," Feltz said. "I clicked refresh and saw that we had won, and it put the biggest smile on my face. I couldn't sleep for a few hours. It was just the best feeling in the world."
Jones said he's going to try to get Feltz approved to attend the championship game.
Whether he's there or not, he knows his teammates will leave everything they have on the ice.
"You can't take anything for granted," Feltz said. "You've got to play your hardest. You never know when it will be your last time on the ice."