MARYLAND HEIGHTS — Mitch Geiser cemented his legendary status within the De Smet hockey program Friday night.
Geiser scored twice, including the game-winner in sudden-death overtime, to lift the Spartans to a 2-1 win over St. Louis U. High in the Mid-States Club Hockey Association Challenge Cup championship game at Centene Community Ice Center.
"This is a dream come true," Geiser said. "It's my last hockey game ever and what a way to go out."
Geiser's shot from the point found its way through traffic 1 minute and 39 seconds into overtime.
A defenseman who had just one point on an assist in the regular season, Geiser extended his postseason goal scoring streak to three games. He scored a team-high five goals and added one assist in eight playoff games.
"The guy is, as they say, ice water in the veins," De Smet coach Casey Ott said. "He's a kid who's just very cool under pressure and he likes the puck on his stick there."
Brady Govero made 26 saves for De Smet (21-7-2), which won its 15th Challenge Cup championship but first since 2010.
Logan Petlansky scored and Maksim Bely made 20 saves for SLUH (17-6-5). The Jr. Billikens beat De Smet for the Challenge Cup championship last year.
"It was back and forth," SLUH coach Steve Walters said. "Their goal was a power-play goal. Ours was 6-on-5. I can't ask any more of our players. Their team plays a very composed defensive game, and it's hard to score on them."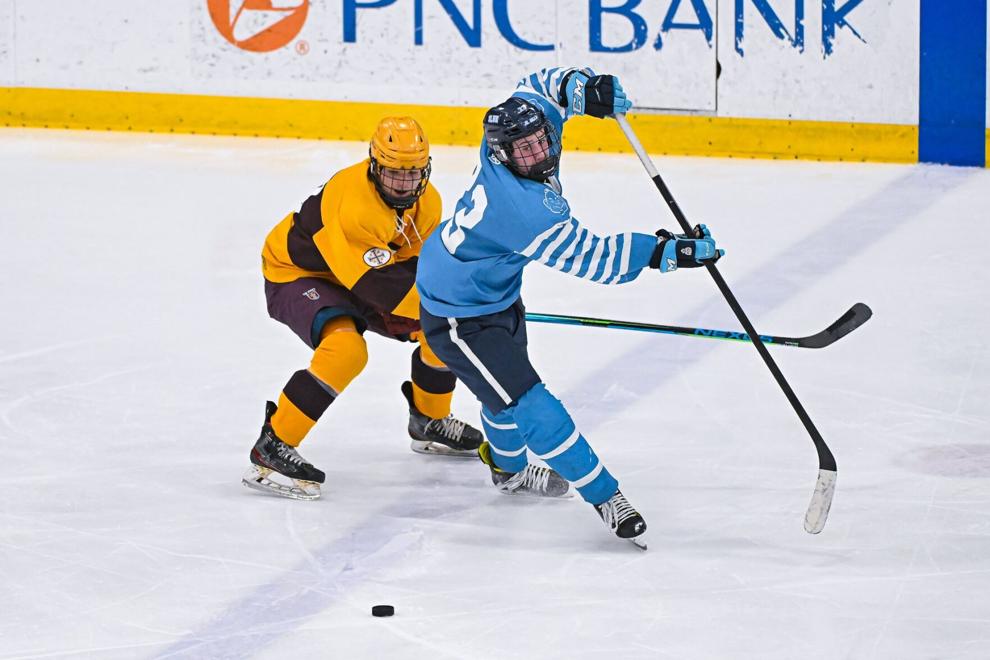 Geiser's power-play goal gave De Smet a 1-0 lead with 6 minutes and 9 seconds left in the second period. His shot from the top of the right circle found its way through traffic and into the net thanks to an excellent screen from Cole Heffington.
"He's on fire, give all credit to him," De Smet's Thomas Ruder, who got an assist on the goal, said of Geiser. "He's burying them. I mean, that dude was on a heater."
Govero got a piece of a Finn Barry shot on an odd man rush for SLUH a couple of minutes later and capped the period with a sprawling save on a high danger chance from Petlansky late in the frame.
Petlansky finally solved Govero with 31.9 seconds left in regulation, burying a no-look feed from Patrick Vogl from behind the net to tie the game 1-1.
The goal snapped a 153-minute and 8-second scoreless stretch from Govero.
"Brady's been playing well for us all season and today he just really brought he brought his 'A' game," Geiser said. "That game couldn't have been possible without him."
Undeterred, Govero made a couple tough saves in the opening moments of the overtime before Geiser's goal.
"We didn't lose the game, that goal is to tie it," Govero said of recovering after the goal. "I can't give up on my team. My team's not going to give up on me."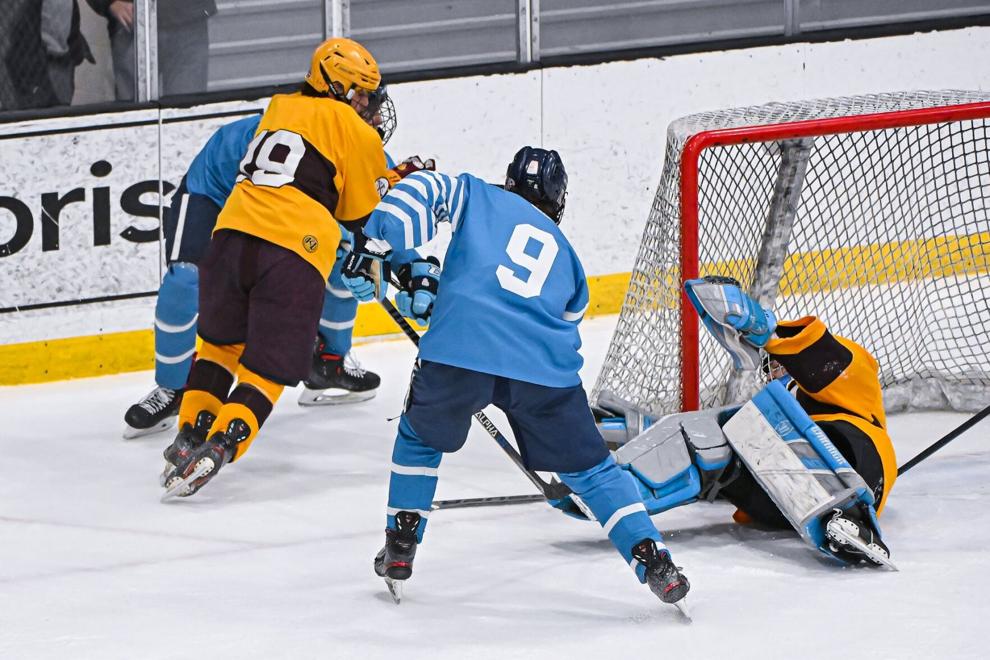 Bely was sharp early for SLUH, keeping the game scoreless even though De Smet outshot the Jr. Billikens 6-1 in the opening period.
"Max was Max and he's taking this one really hard because he thinks he should have had that last one, but I think it had eyes and I think it got deflected, possibly," Walter said.
Bely made back-to-back dazzling saves to deny De Smet's Jackson Fox and Nicholas Salthouse in the opening seconds of the second period.
Not to be outdone, Govero came up big moments later on a chance from SLUH's Kai Duncan.
"I said it earlier this year, Brady's the G.O.A.T.," Ott said. "He was unreal tonight. He puts the team just at ease back there. He allows us to play our game."
The De Smet seniors waited 364 days to get another crack at the trophy after losing to SLUH last year.
"It's surreal," Ruder said. "This is my last hockey game ever. So, that feeling hits even harder I think right about now. It's amazing."
Added Govero, "I have no words. I don't know whether the to cry or smile. I don't know. I'm emotionless. This is crazy."