MARYLAND HEIGHTS — Marquette junior Ty Stultz was mistakenly given credit for a goal earlier in Saturday's game. He actually scored one when it counted the most.
Stultz's goal 39 seconds into a sudden-win period lifted the Mustangs past De Smet in a Mid-States Club Hockey Association Challenge Cup semifinal series on Saturday night at the Centene Community Ice Center.
"I was just going to the net," Stultz said. "The 'D' man threw it back. Ryan McDonald shot it and it was a perfect puck for me to tip, right under the goalie's shoulder."
The Mustangs (12-11-1) clinched a spot in the championship game, which will be played on March 6. The start time has yet to be determined.
Marquette becomes the first public school to reach the Challenge Cup final since Francis Howell Central advanced in 2011.
"That's probably the best thing I've ever seen," said Marquette goalie Isaac Weatherford, who made 52 total saves through Game 2 and a scoreless minigame before the sudden death period. "That's something I'm going to remember forever."
Stultz's tip ended a drama-filled showdown.
Marquette entered Game 2 needing just a win or tie after shutting out De Smet in Game 1. The Mustangs were moments away from ending the night in Game 2, before Vito Biondo III scored with 24 seconds left to lift De Smet to a 3-2 win, forcing the minigame.
Biondo's goal gave De Smet (17-5-2) the momentum, but Weatherford made all 12 saves in the 10-minute session to send the series into a 5-minute sudden death period.
"It was ridiculous, up and down, both sides played great," Marquette coach Gary Tockman said. "Our goalie was superb - as usual we live and die by him. The players gutted it out. We didn't get a lot of shots, but a total character win."
Marquette will be making its second appearance in the Challenge Cup championship. The Mustangs lost to CBC 4-2 in 2003.
"We wanted to keep their quality shots down, wait for our chances and capitalize," Tockman said.
Nicholas Salthouse gave De Smet the lead in Game 2 with a power play goal, tipping in a Biondo shot from the point with 5 minutes, 4 seconds left in the first period. The goal snapped Marquette's shutout string against the Spartans at 102:17 going back to Jan. 16.
"We took it down to our last shift in the regular game and we got a goal there and added some life to our bench and I thought we played really well in the minigame," De Smet coach Christopher Durso said. "But then we got an unlucky bounce there. That's how hockey works."
Jacob Schneiderman appeared to give De Smet a two-goal lead with another power play goal late in the second period, but after a conference the officials ruled it went off the crossbar and never crossed the goal line.
Marquette capitalized on the reprieve a couple of minutes later as Brett Zimmer roofed a backhand during a scramble in front of the net to tie the game at 1-1 with 2:33 left in the second.
The Spartans had another would-be goal waved off a minute later as the referee ruled the net had come loose before the puck went in.
Tyler Loughman gave De Smet a 2-1 lead with a tip of a Salthouse shot at 6:10 of the third.
"Of all the seasons I've coached, this was the toughest one with the pandemic and quarantines and kids being out," Durso said. "We battled through that and got the No. 1 seed and we had a good run in the playoffs. We just ran into a hot goalie and didn't get some bounces."
Marquette evened the game with a power play goal with 2:09 left in the third. Stultz was given credit for the goal, but he said John Bush was the actual goal scorer.
Weatherford made 40 saves and De Smet goalie Brady Govero finished with 15 saves in Game 2.
"Some of our captains were going around saying we got this," Stultz said heading into the minigame. "We're going to win tonight. We're scoring this goal."
De Smet outshot Marquette 12-5 in the minigame, but Weatherford was able to regroup from the disappointment of Game 2 to keep the Mustangs alive.
"I always have the mentality that it's a 0-0 game and focus on the next shot," Weatherford said. "I trust the boys in front of me, all 20 guys, to get the job done."
Mid-States Challenge Cup semifinal: Marquette vs. De Smet
02/27/2021 - ice hockey - Marquette vs De Smet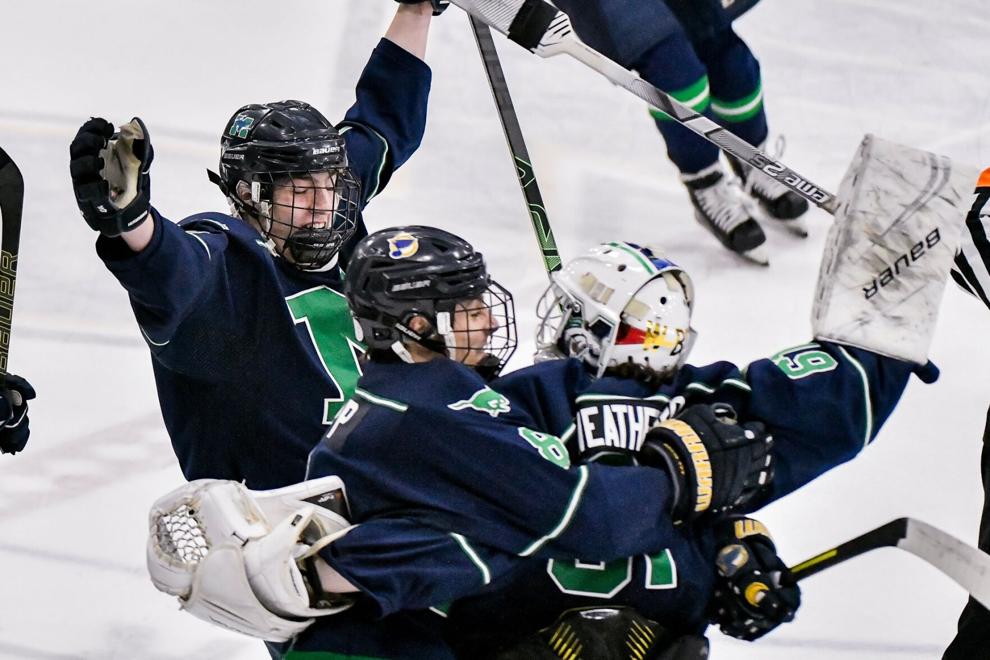 02/27/2021 - ice hockey - Marquette vs De Smet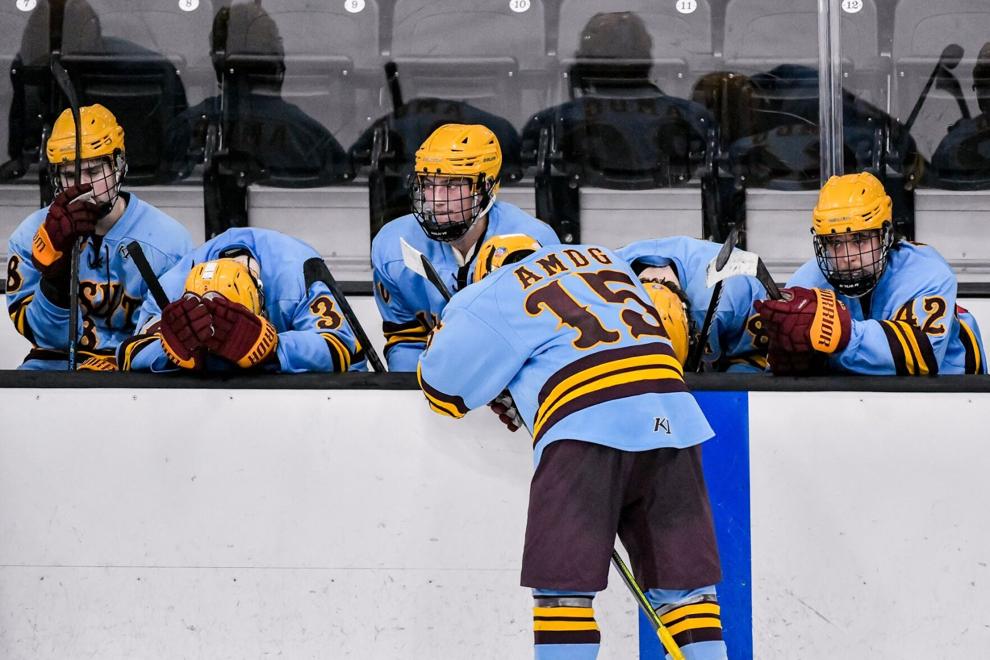 02/27/2021 - ice hockey - Marquette vs De Smet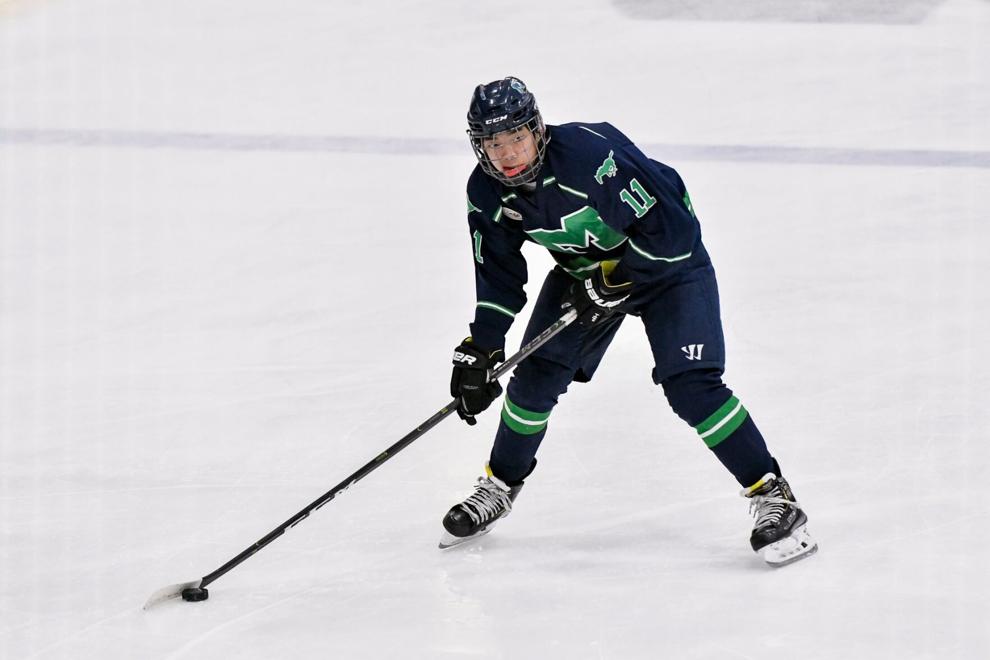 02/27/2021 - ice hockey - Marquette vs De Smet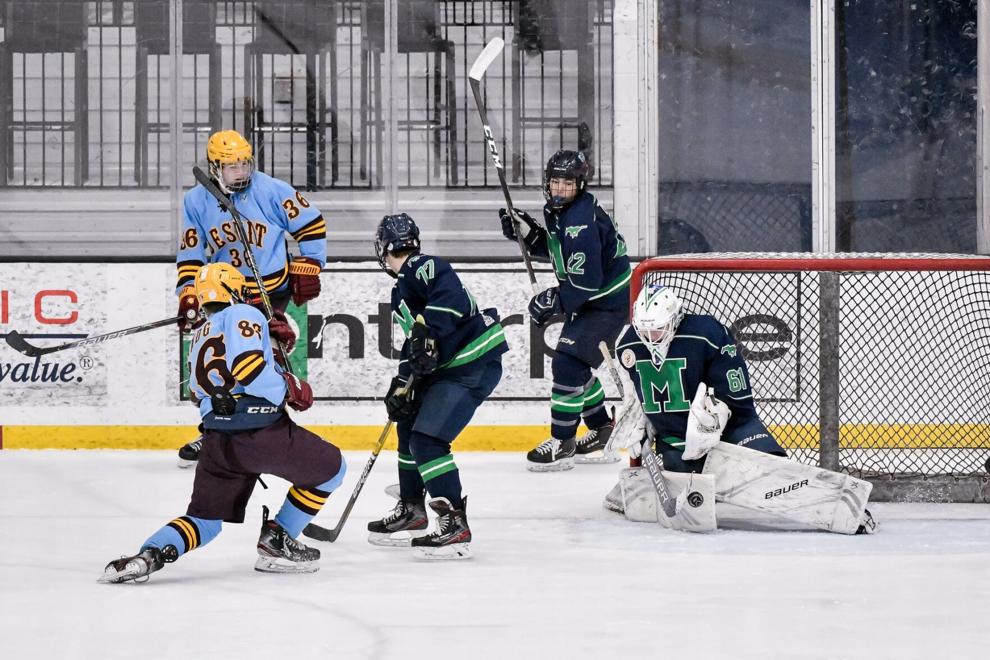 02/27/2021 - ice hockey - Marquette vs De Smet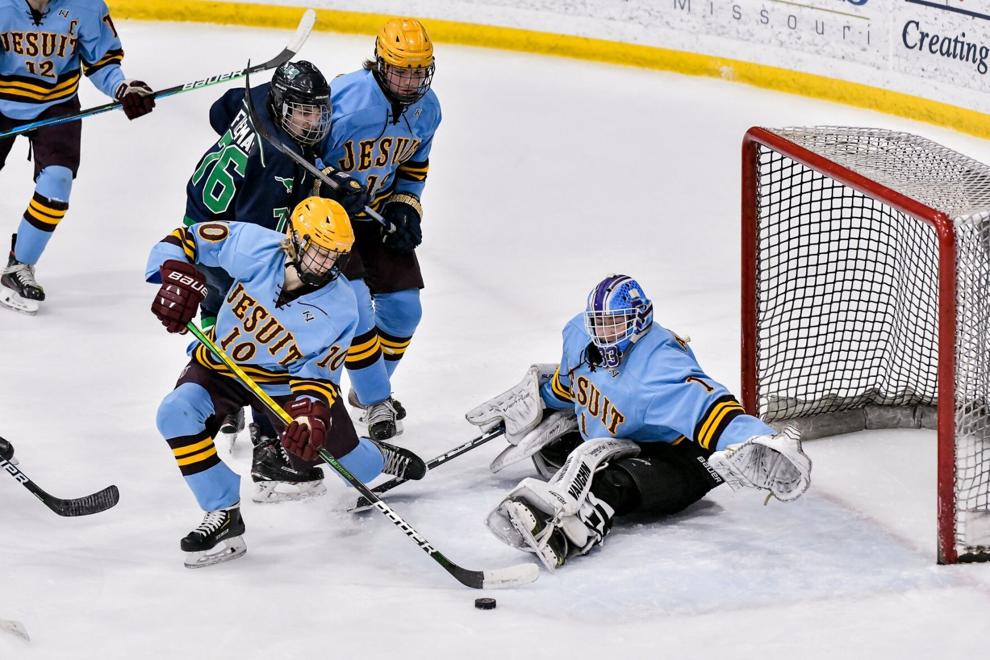 02/27/2021 - ice hockey - Marquette vs De Smet
02/27/2021 - ice hockey - Marquette vs De Smet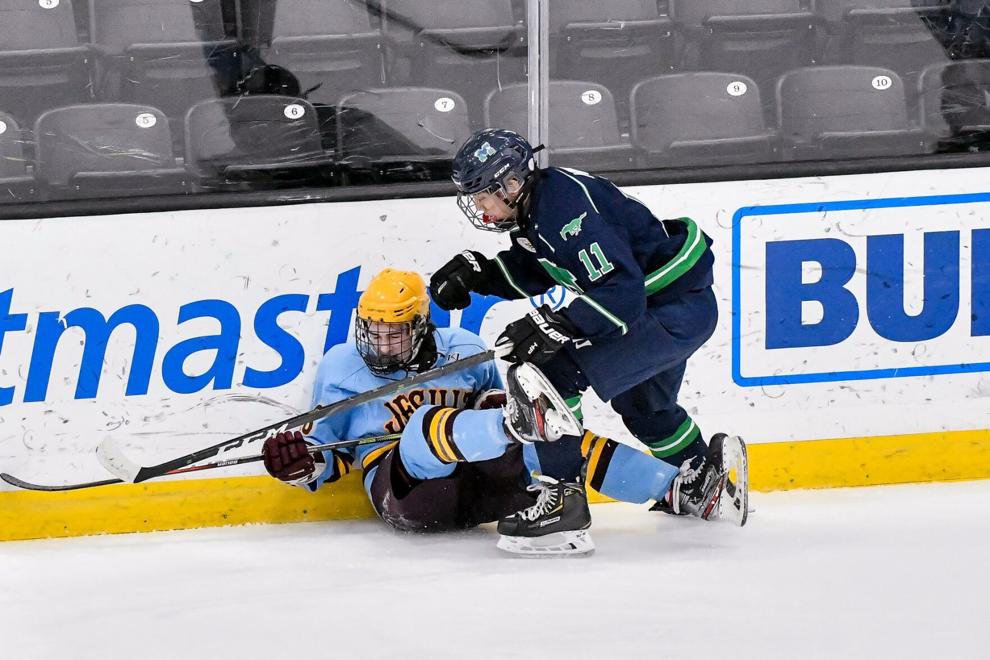 02/27/2021 - ice hockey - Marquette vs De Smet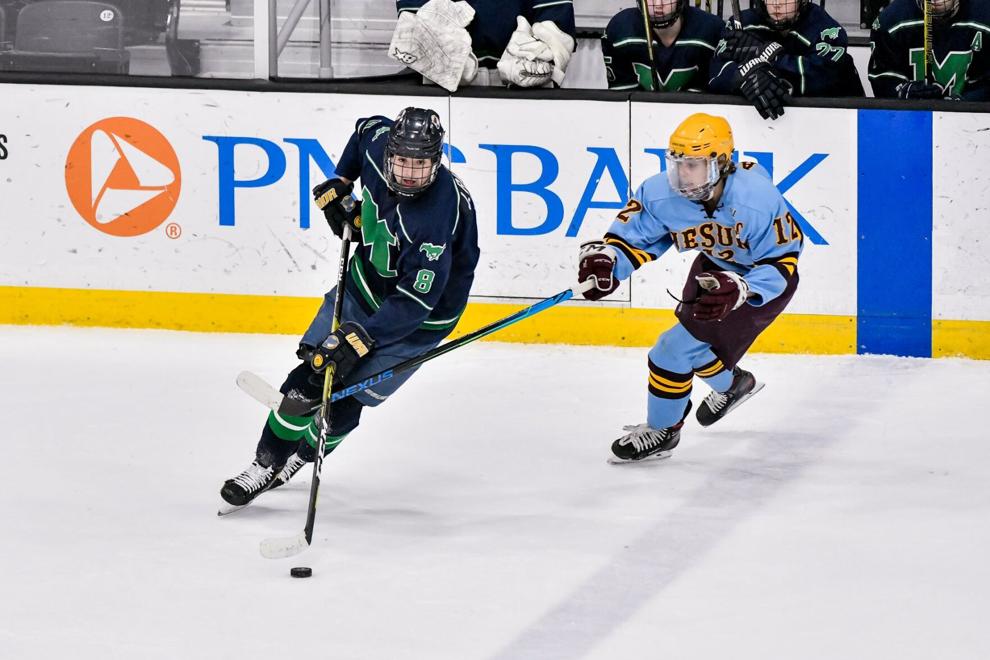 02/27/2021 - ice hockey - Marquette vs De Smet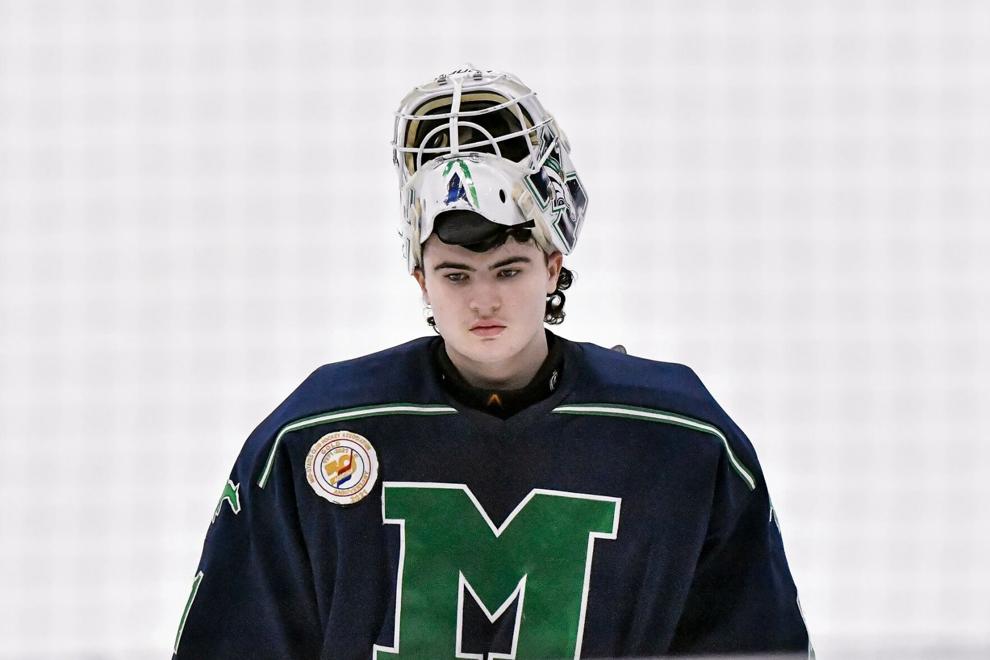 02/27/2021 - ice hockey - Marquette vs De Smet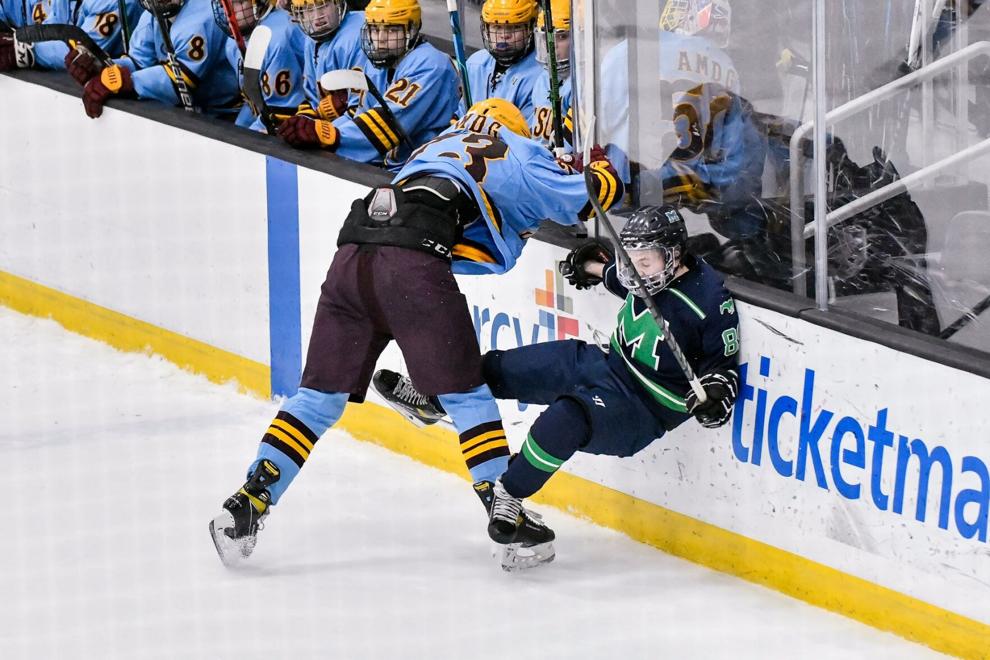 02/27/2021 - ice hockey - Marquette vs De Smet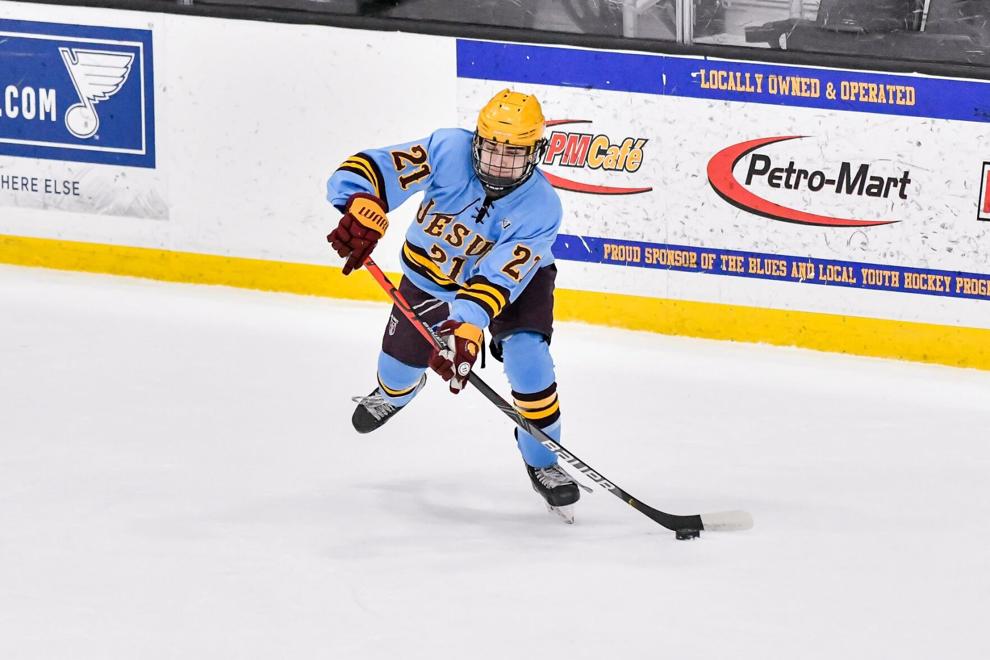 02/27/2021 - ice hockey - Marquette vs De Smet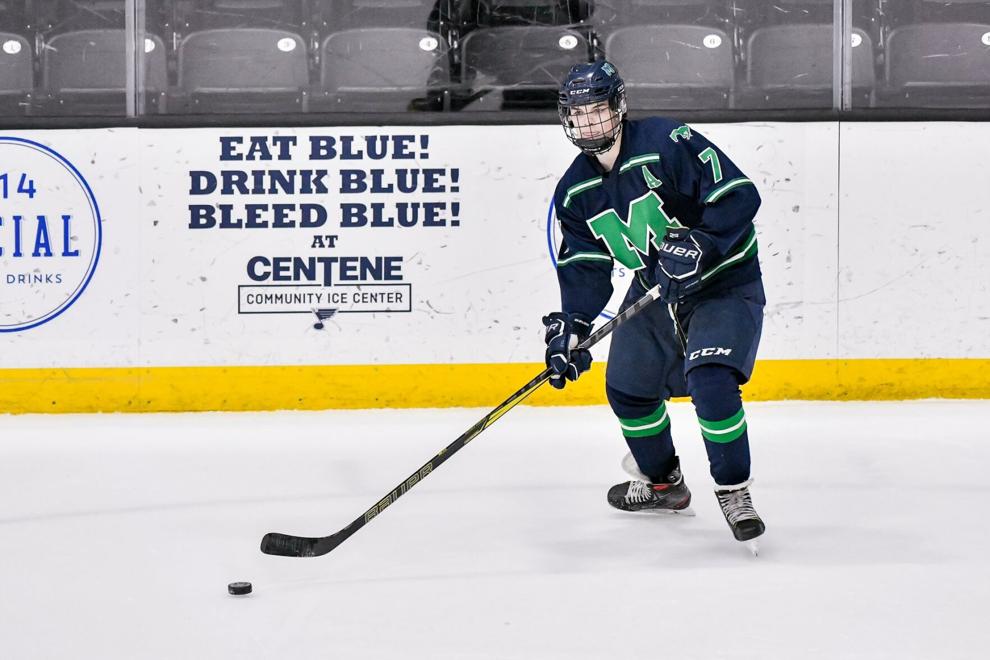 02/27/2021 - ice hockey - Marquette vs De Smet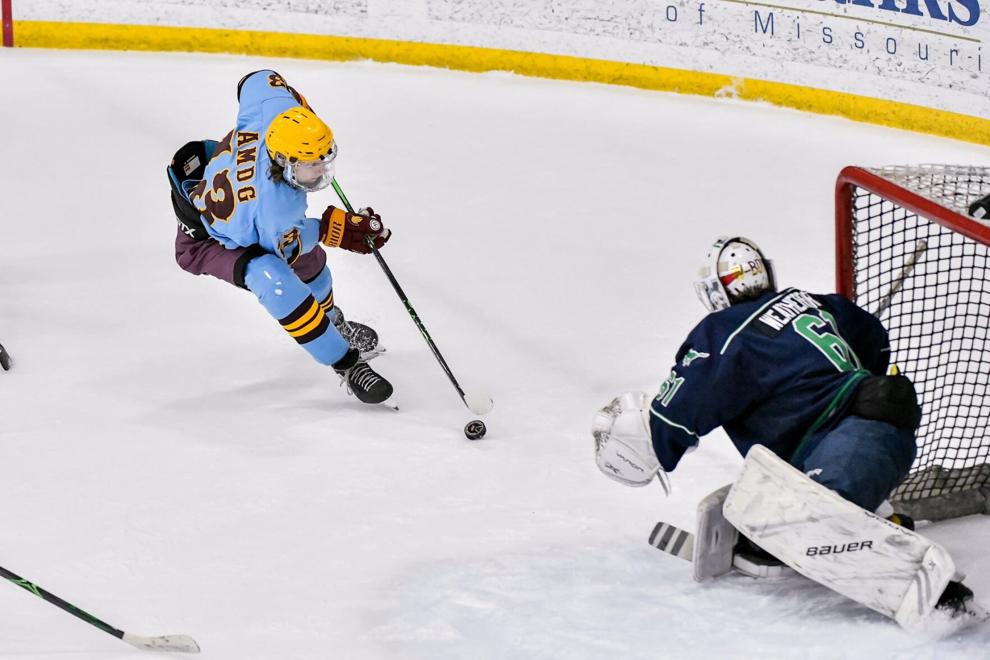 02/27/2021 - ice hockey - Marquette vs De Smet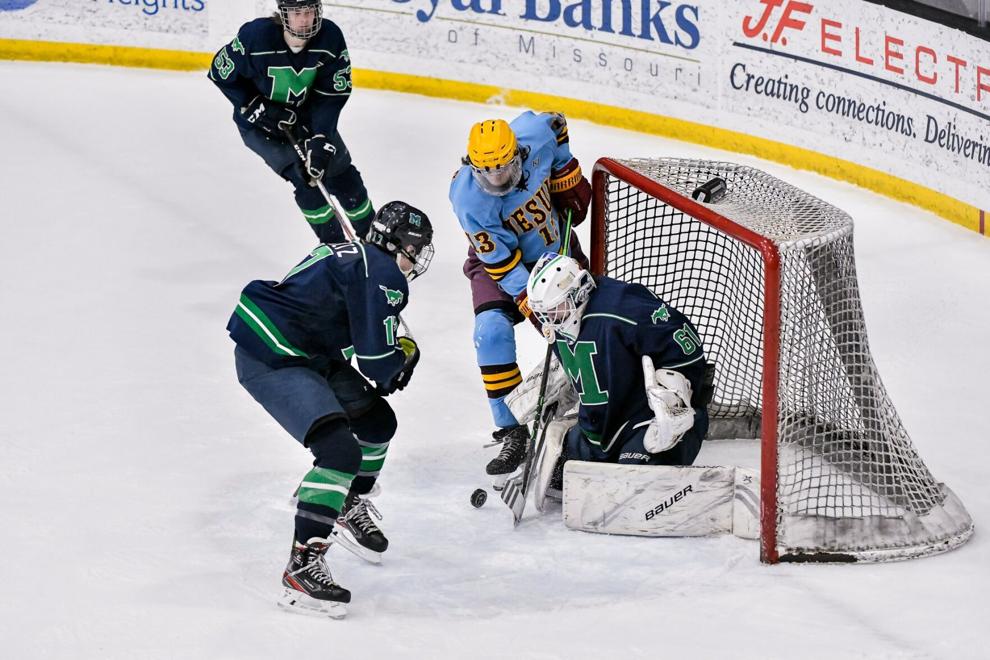 02/27/2021 - ice hockey - Marquette vs De Smet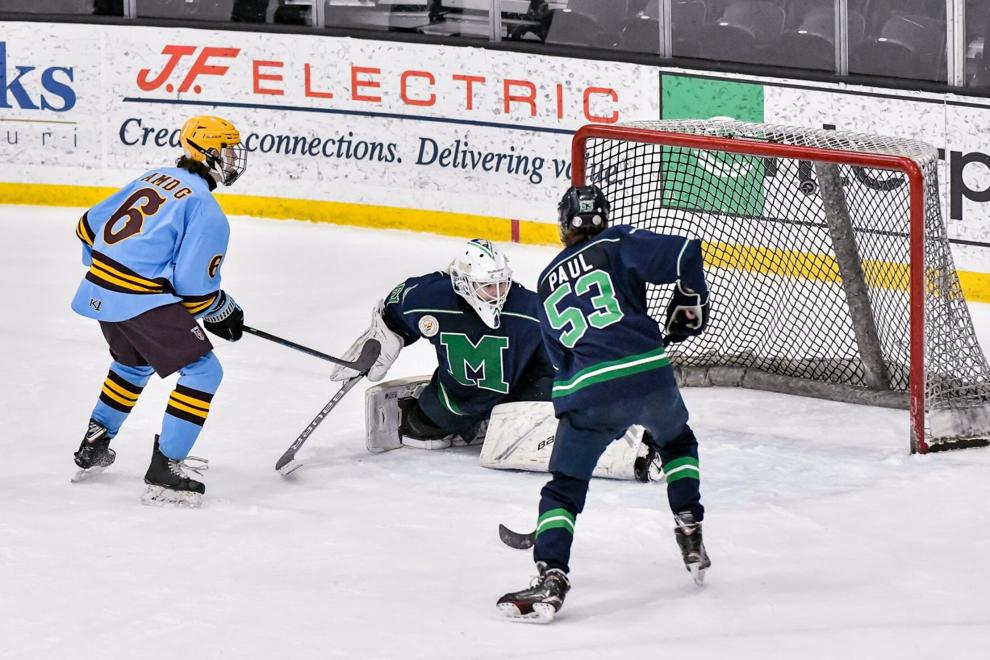 02/27/2021 - ice hockey - Marquette vs De Smet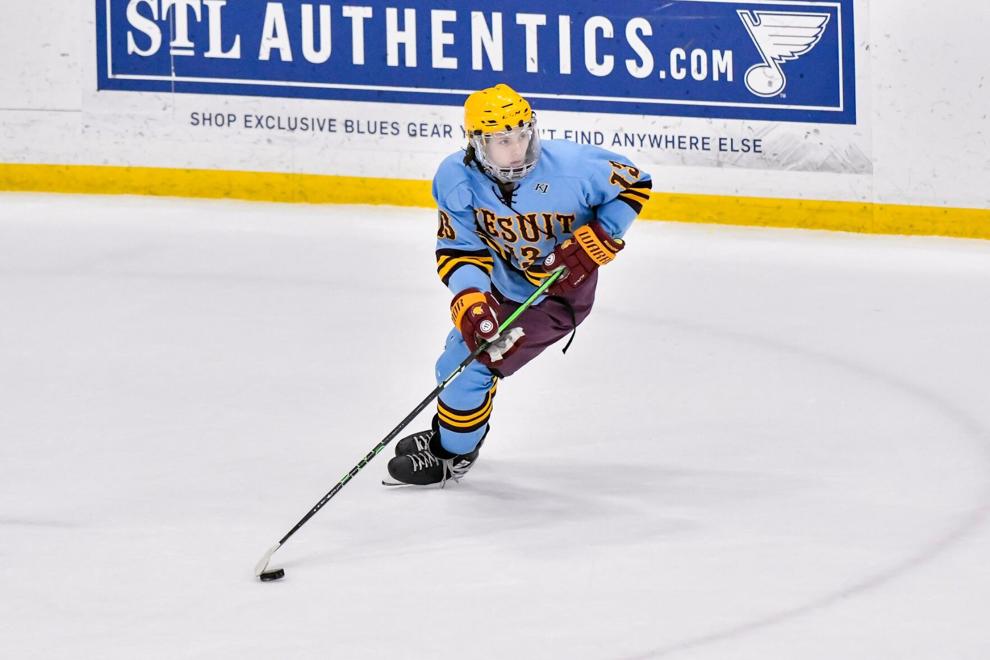 02/27/2021 - ice hockey - Marquette vs De Smet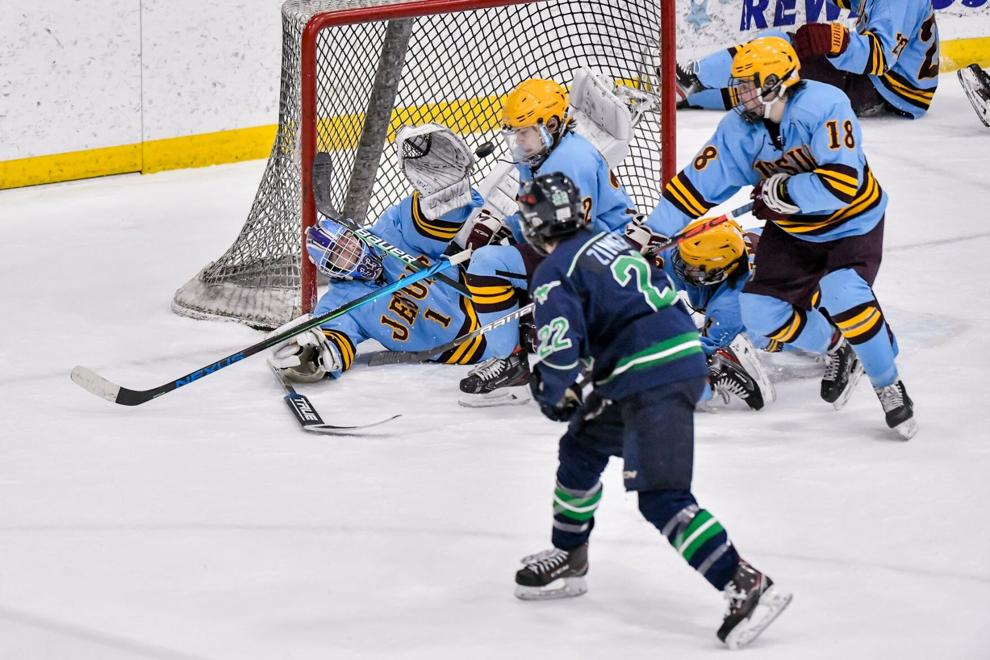 02/27/2021 - ice hockey - Marquette vs De Smet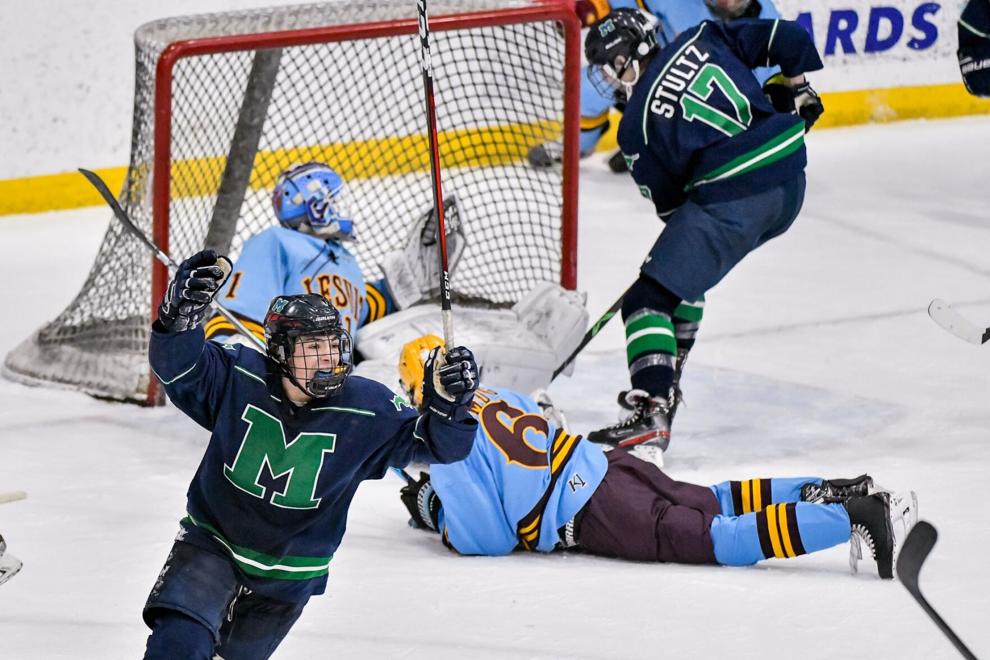 02/27/2021 - ice hockey - Marquette vs De Smet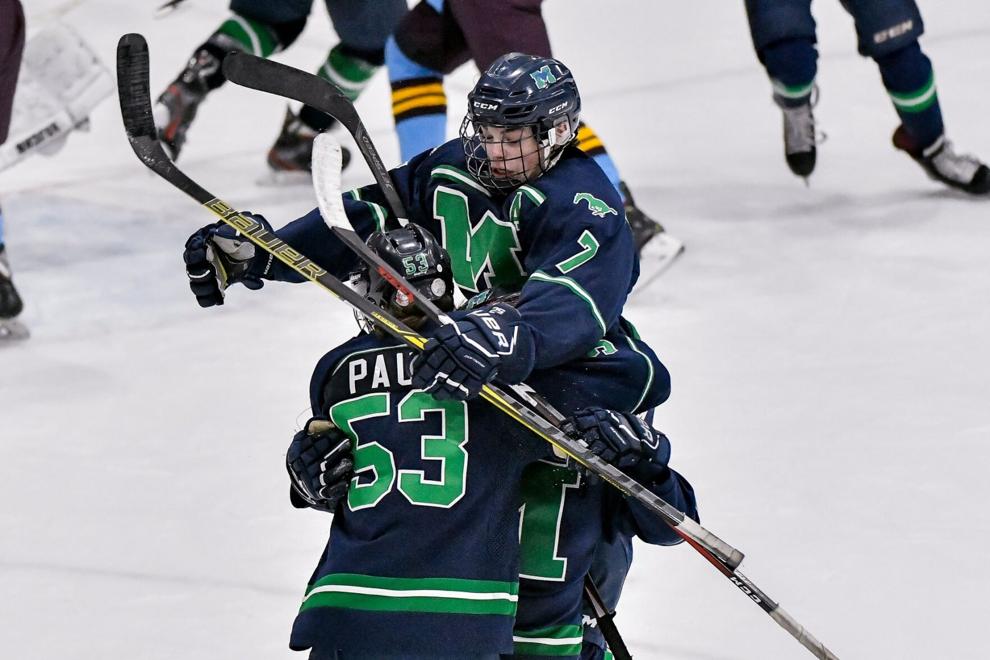 02/27/2021 - ice hockey - Marquette vs De Smet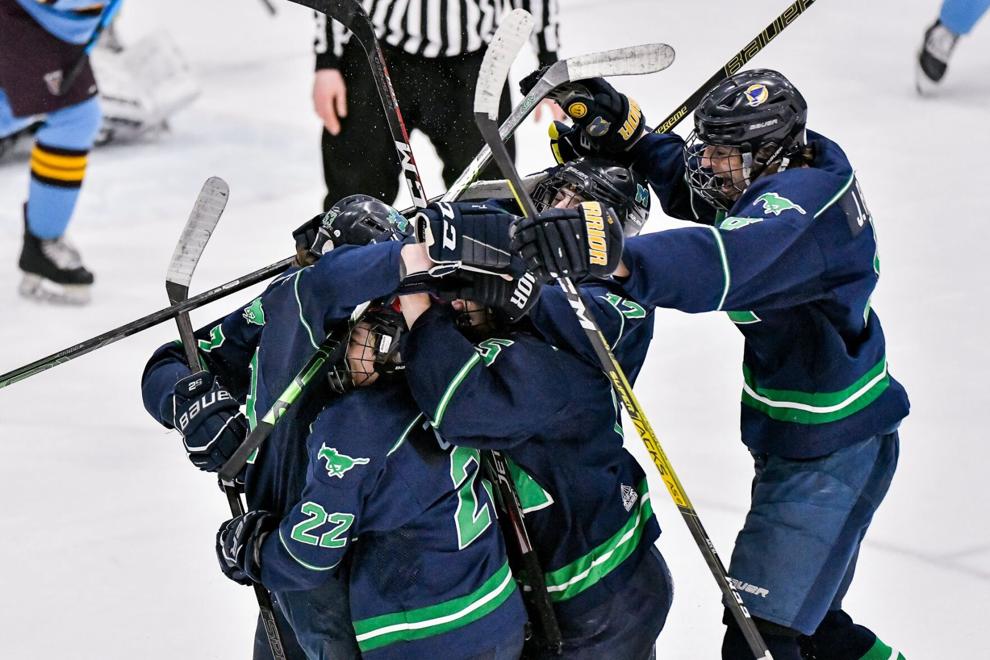 02/27/2021 - ice hockey - Marquette vs De Smet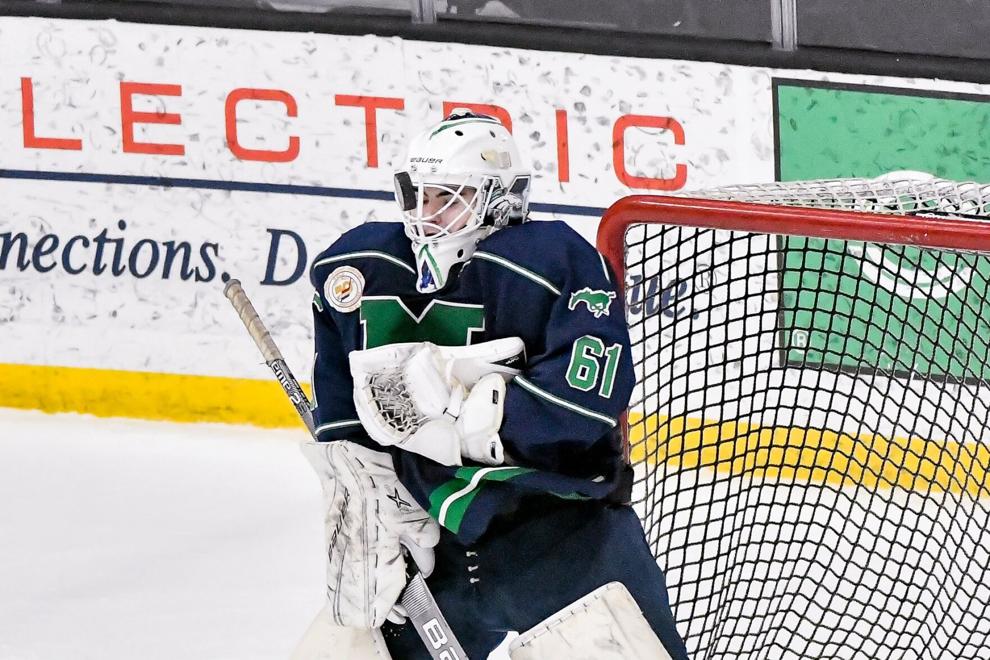 02/27/2021 - ice hockey - Marquette vs De Smet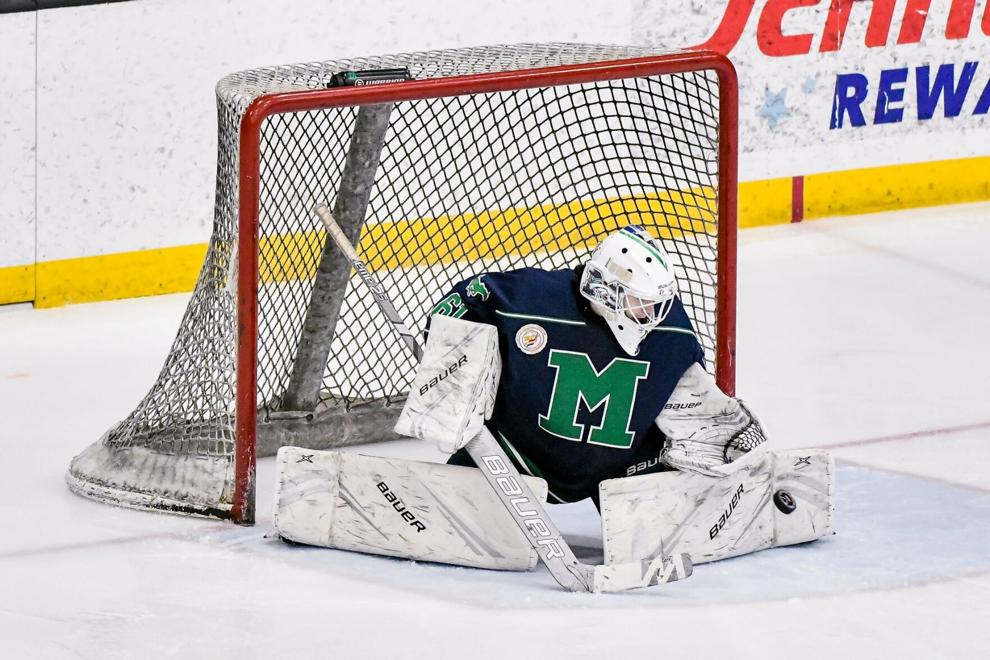 02/27/2021 - ice hockey - Marquette vs De Smet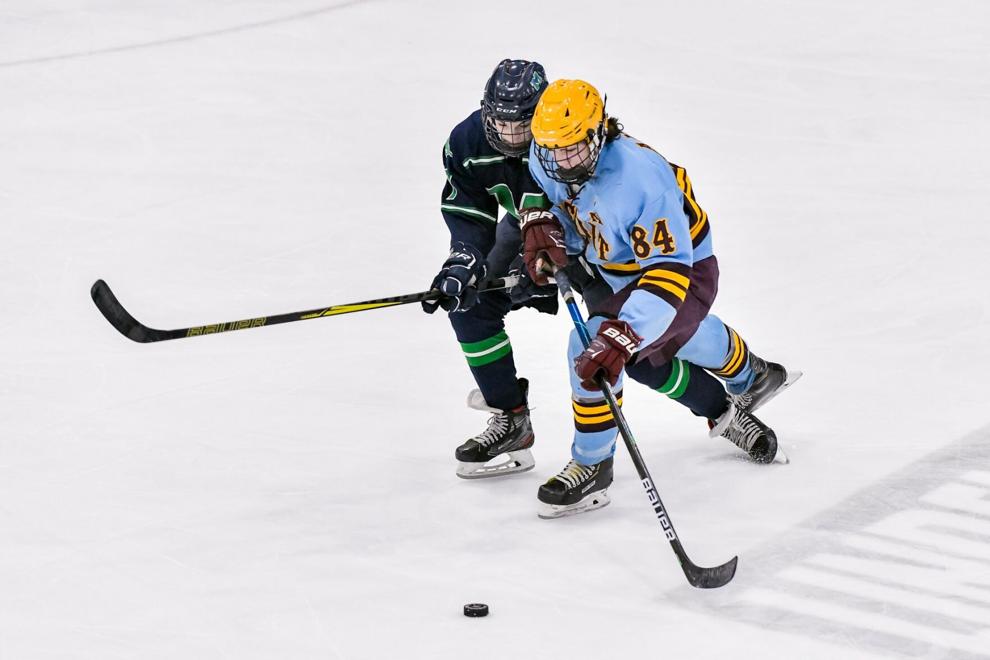 02/27/2021 - ice hockey - Marquette vs De Smet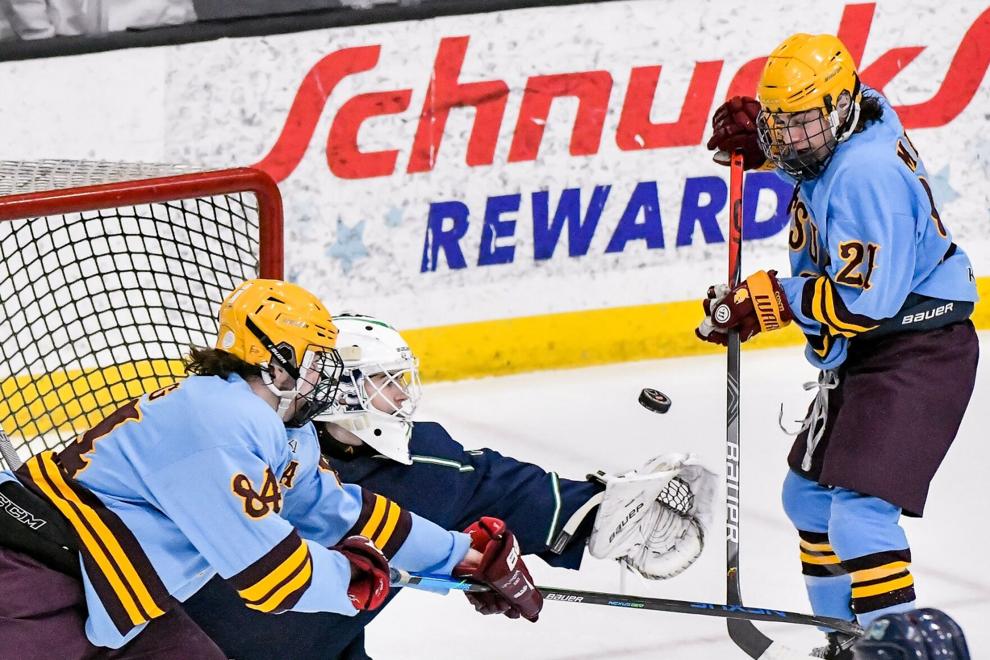 02/27/2021 - ice hockey - Marquette vs De Smet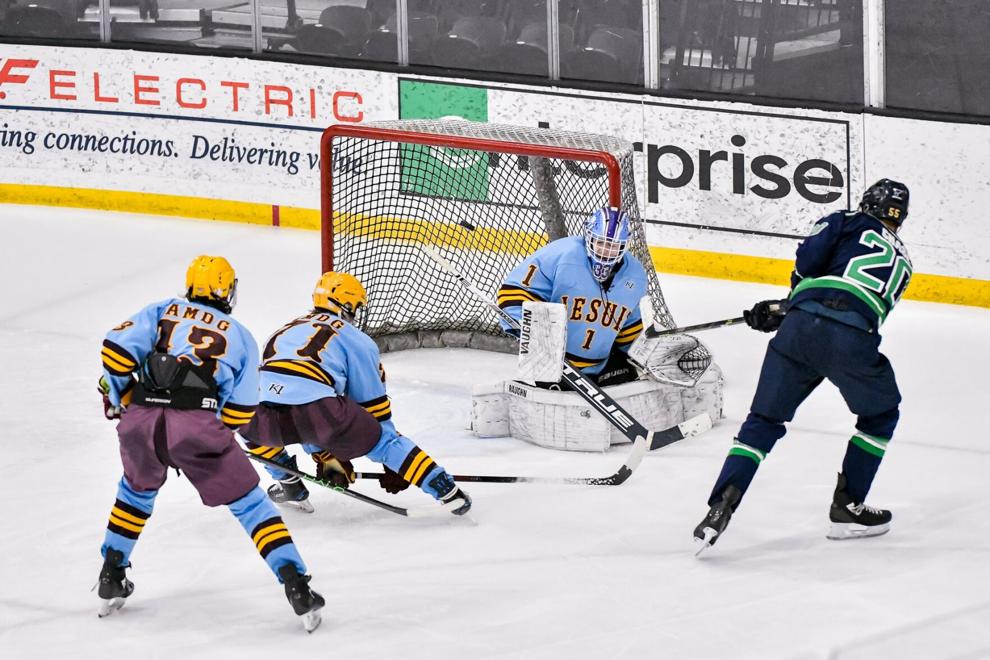 02/27/2021 - ice hockey - Marquette vs De Smet
02/27/2021 - ice hockey - Marquette vs De Smet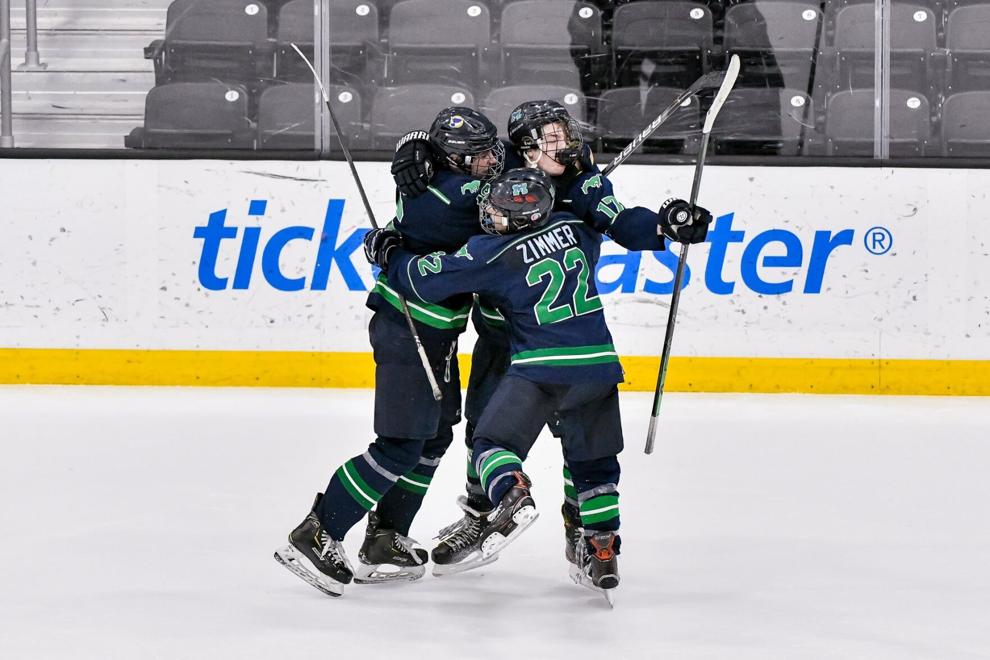 02/27/2021 - ice hockey - Marquette vs De Smet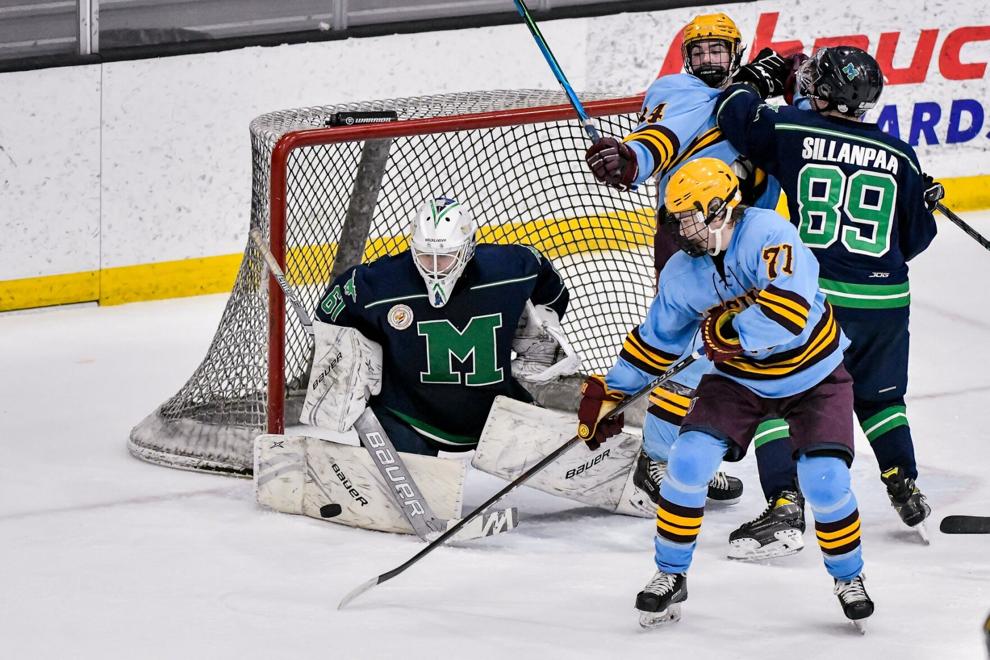 02/27/2021 - ice hockey - Marquette vs De Smet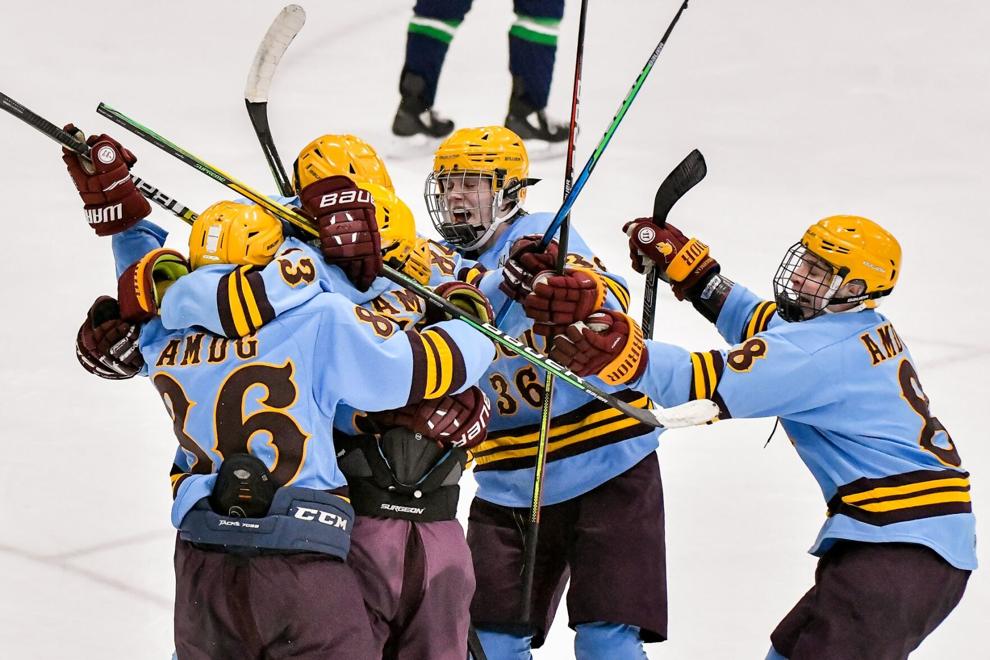 02/27/2021 - ice hockey - Marquette vs De Smet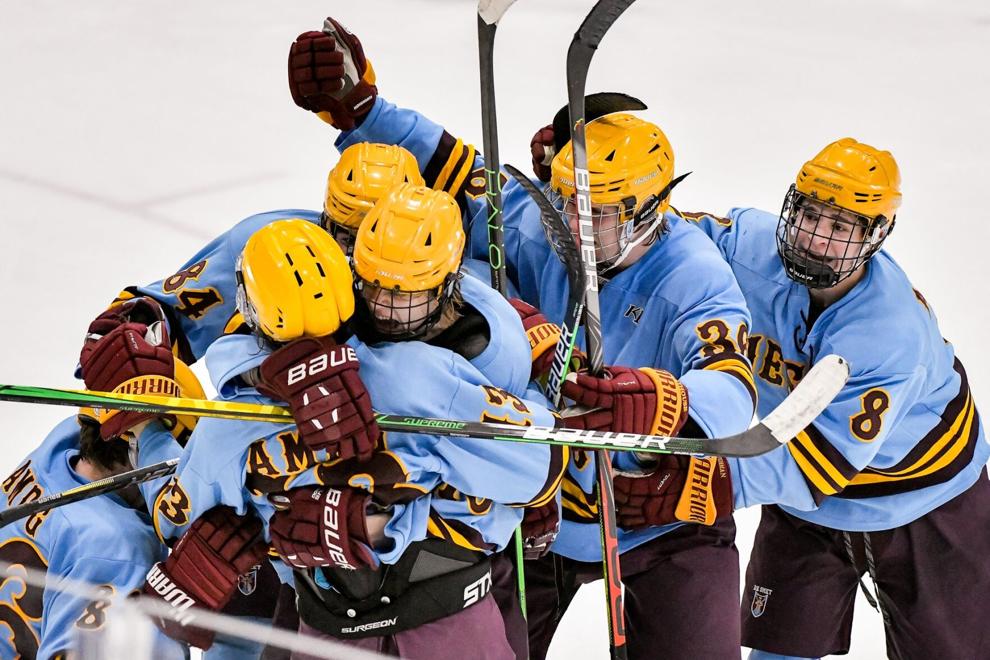 02/27/2021 - ice hockey - Marquette vs De Smet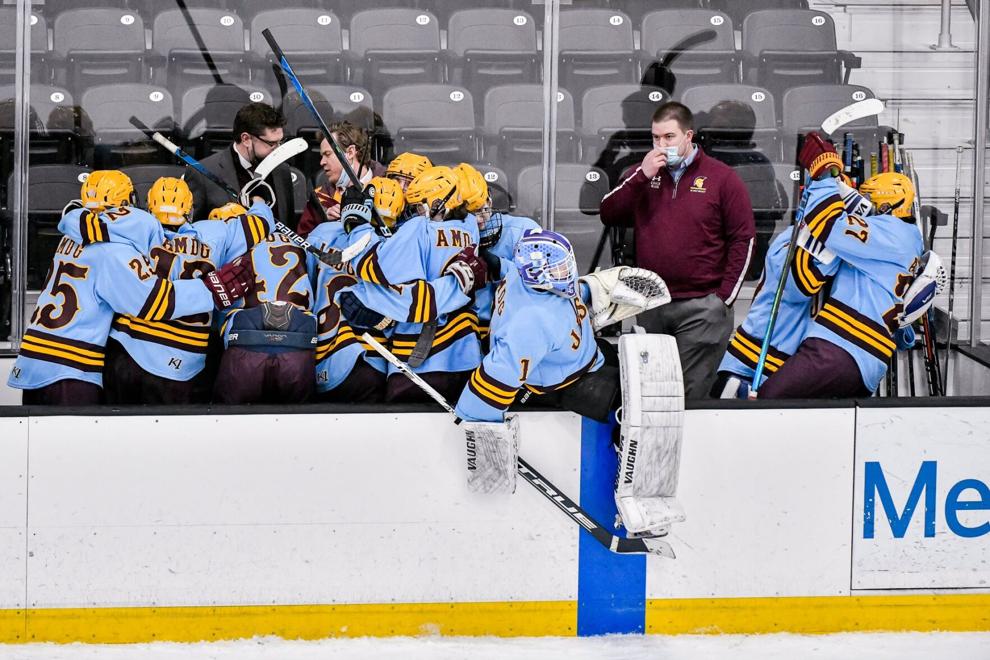 02/27/2021 - ice hockey - Marquette vs De Smet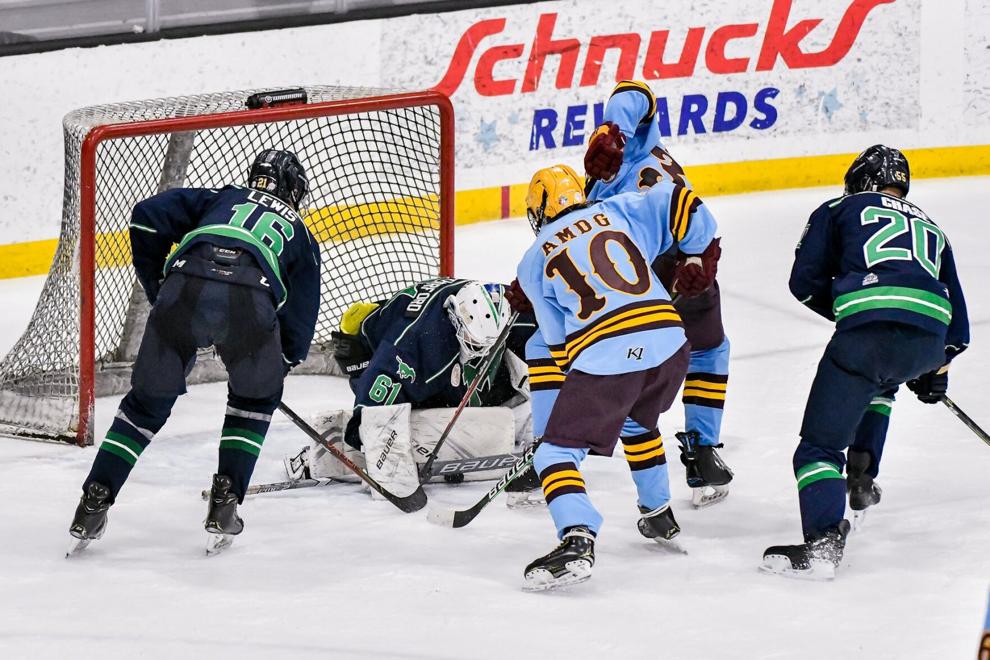 02/27/2021 - ice hockey - Marquette vs De Smet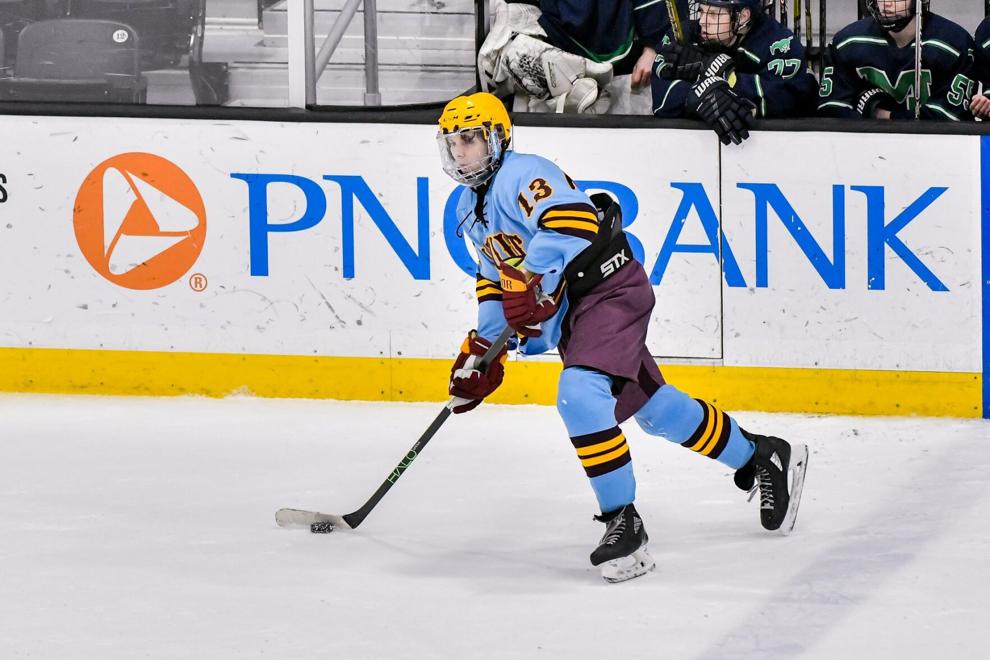 02/27/2021 - ice hockey - Marquette vs De Smet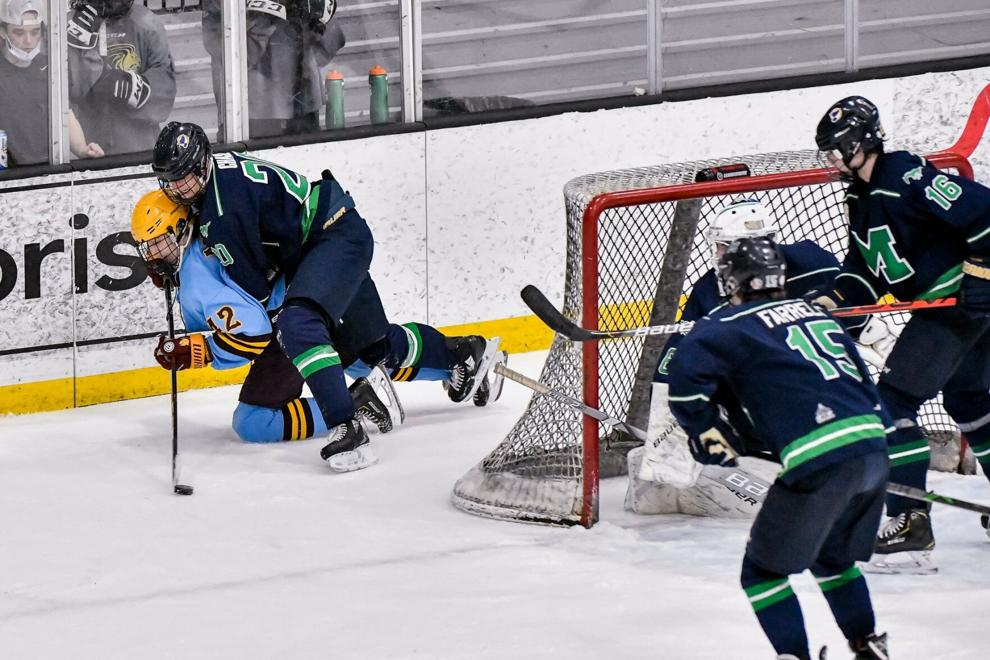 02/27/2021 - ice hockey - Marquette vs De Smet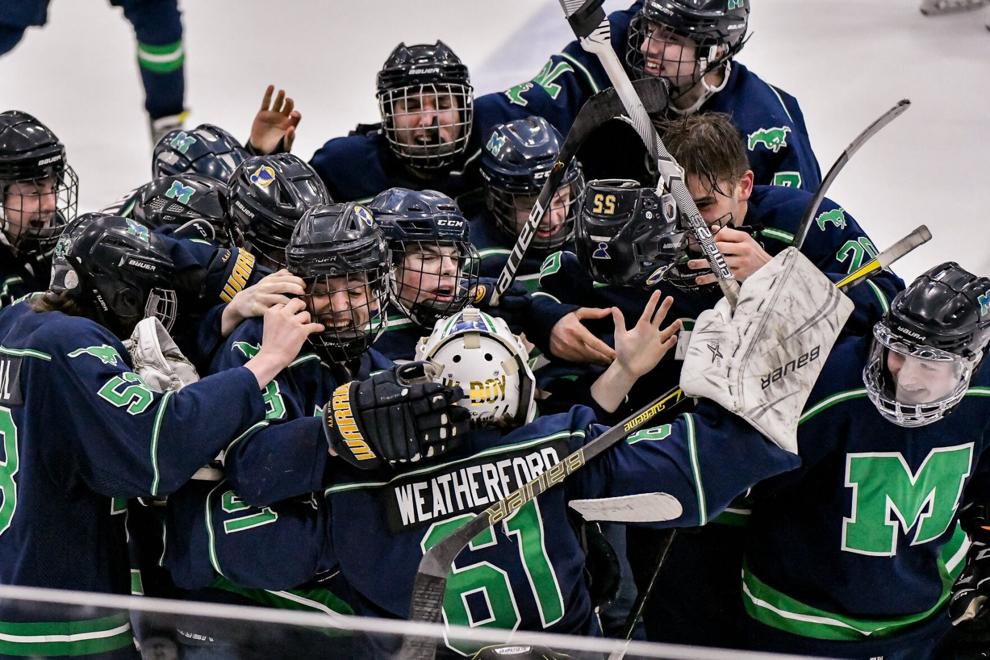 02/27/2021 - ice hockey - Marquette vs De Smet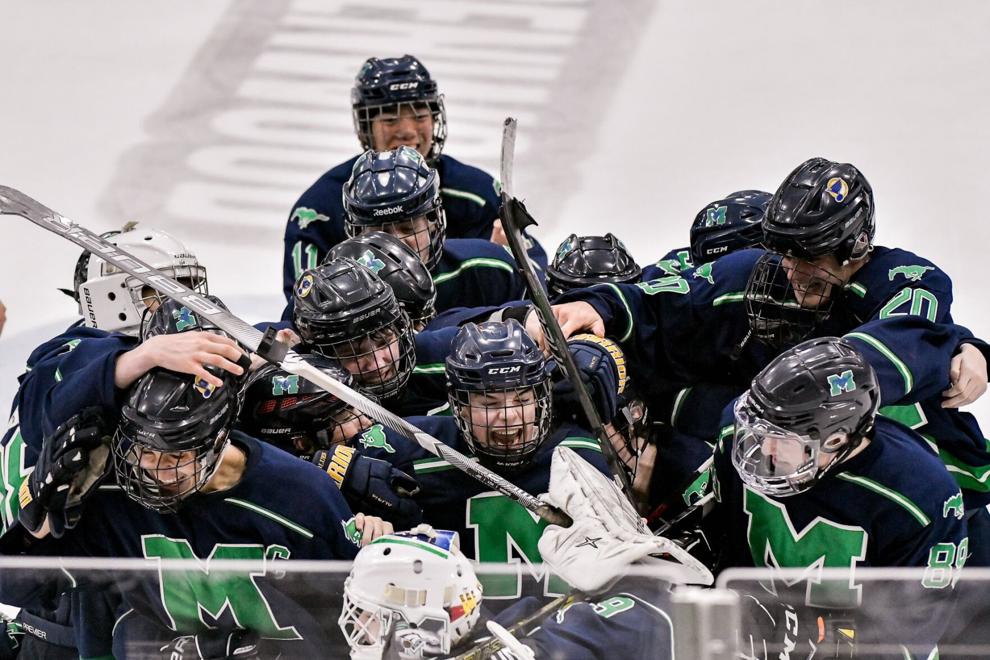 02/27/2021 - ice hockey - Marquette vs De Smet