BELLEVILLE — Coming off a tough tournament last week, Braden Hoisington was just hoping to get back on track.
He did so in a way he never has before.
The Fort Zumwalt West junior-to-be fired a 5-under-par 67 in Tuesday's final round to complete a masterful 11-under-par 144 performance to win the James Holtgrieve Boys Championship at the 20th Metropolitan Amateur Golf Association Junior Amateur Championship at St. Clair Country Club.
"My best was five-under for a two-day and this was so unexpected, especially since I had a tougher last tournament a couple weeks ago," said Hoisington, who shot 4-over-par on June 25, at the U.S. Junior Amateur in Quincy. "It feels amazing to have two really solid days. Everything felt connected. Everything was coming together."
Hoisington and recent Alton Marquette graduate Kolten Bauer each shot a 66 in Monday's opening round to share the lead heading into the second day, but Bauer couldn't keep pace with Hoisington, carding an even-par 72 during the final round to finish five strokes back.
"That was my lowest 36-hole tournament, I think, probably by a couple strokes, so that's really something to be proud of and something looking forward on to the season that I can build off of," said Bauer, who will play at Parkland College.
Hoisington played error-free golf for the majority of his 36 holes. He had a pair of bogeys in the first seven holes on Monday, but that was it. Overall, he had one eagle, 11 birdies and 22 pars to punctuate his dazzling performance.
"I was just trying to stay consistent with no big mistakes," he said. "I was going try and go for a bogey-free (round) and see where that took me."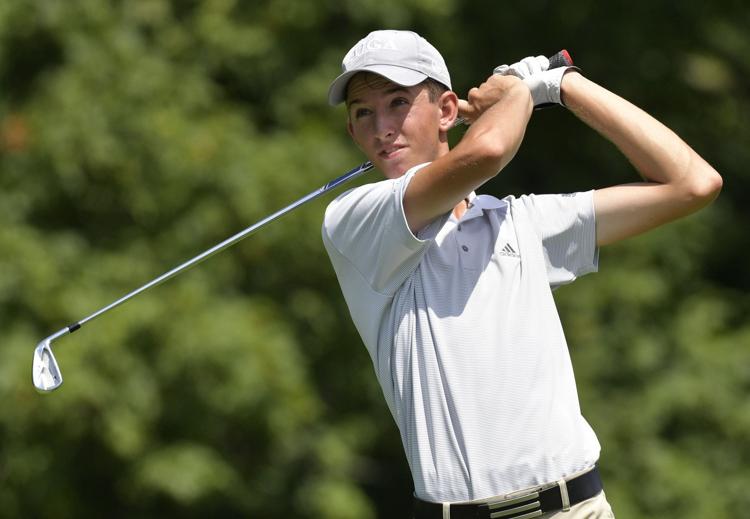 Bauer had just one bogey on Monday, but he had three in the first nine holes on Tuesday as he shot a 3-over-par 39 on that front nine to see his share of the lead turn into a seven-shot deficit after Hoisington's 32 on those same nine holes.
"I sort of got off to a rough start and that kind of set me back a bit. But I was able to bounce back really well and I was pretty proud of the way I came back on the back nine," Bauer said. "Braden really took it over on the front nine, and it was sort of over after nine, but I figured I'd give him a little bit of a run and try to play my best on the back nine."
Hoisington has had a pair of top-20 state finishes his first two years, including tying for 13th-place in the Missouri Class 4 state tournament in the spring. He's hoping success this summer will lead to even better things the next two years.
"Spring golf was really pretty successful, so I was coming into summer feeling pretty good. I had a couple of I wouldn't say bad tournaments but not up to the standard that I was hoping for," he said. "Until today, I hadn't really shot a solid two days in a tournament. I'm just so happy with how I finally pieced everything together because it's not very often that everything in your golf game comes together."
Bauer tied for sixth in Illinois Class 2A as a junior, but a rough sectional round kept him out of the state tournament altogether as a senior. He has put his nose to the grindstone ever since.
"I had a rough time at sectionals and I really used the winter to work on some things that needed to be fixed in my swing," he said. "I worked hard throughout the spring and summer to get my game to where it needs to be and it's starting to show."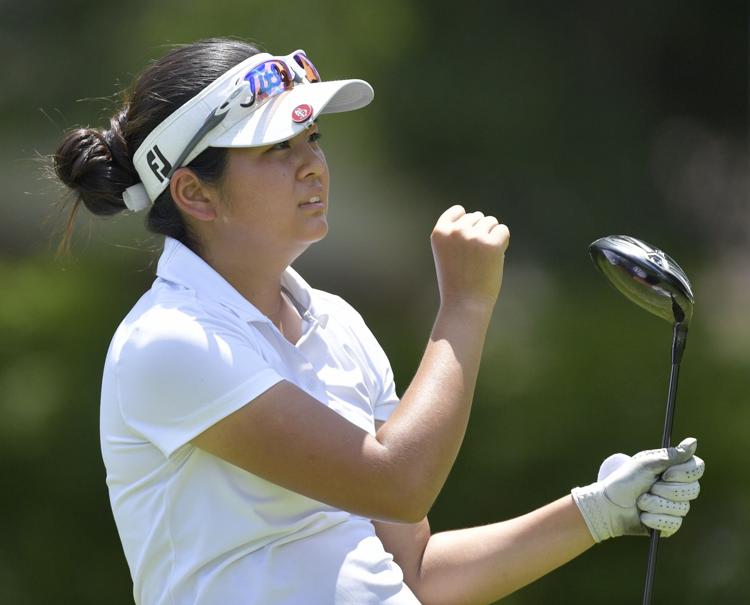 The Barbara A. Berkmeyer Girls Championship trophy was won by Pattonville senior-to-be Momo Kikuchi.
"I've played in this event for years and I've yet to get it, so I guess it's exciting," she said.
Kikuchi carded an 82 on Tuesday to finish with a two-day total of 162. Soon-to-be O'Fallon senior Briana McMinn and incoming Ladue junior Grace Claney began the day tied for second, four strokes back of Kikuchi, and ended up five and 13 strokes back, respectively.
"On the front nine, I felt a lot better (than Monday). Just by the looks of it, not that it was any better by score. On the back nine, I had a lot of shots to make birdie and I just didn't," said Kikuchi, who has finished in the top 11 in the Missouri Class 2 state tournament in each of her first three seasons. "I didn't spray any drives anywhere. I was straight down the middle. As far as my irons went, they were pretty consistent."
Metropolitan Amateur Golf Association's 20th Junior Amateur Championship at St. Clair Country Club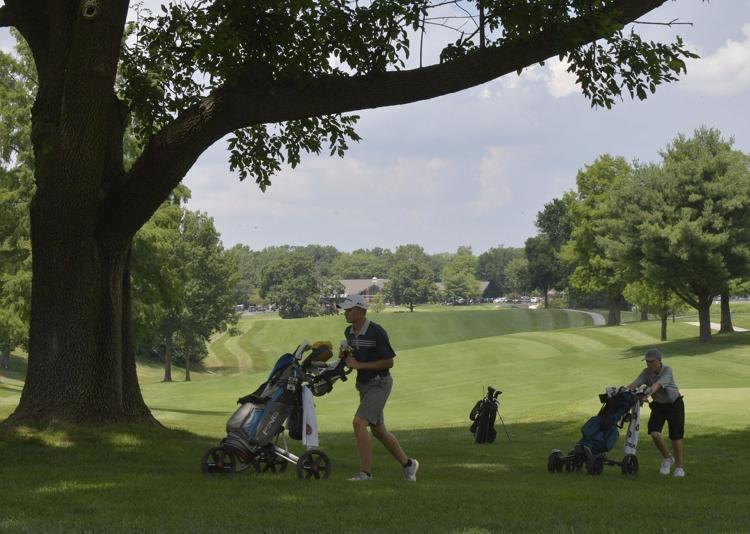 Metropolitan Amateur Golf Association's 20th Junior Amateur Championship at St. Clair Country Club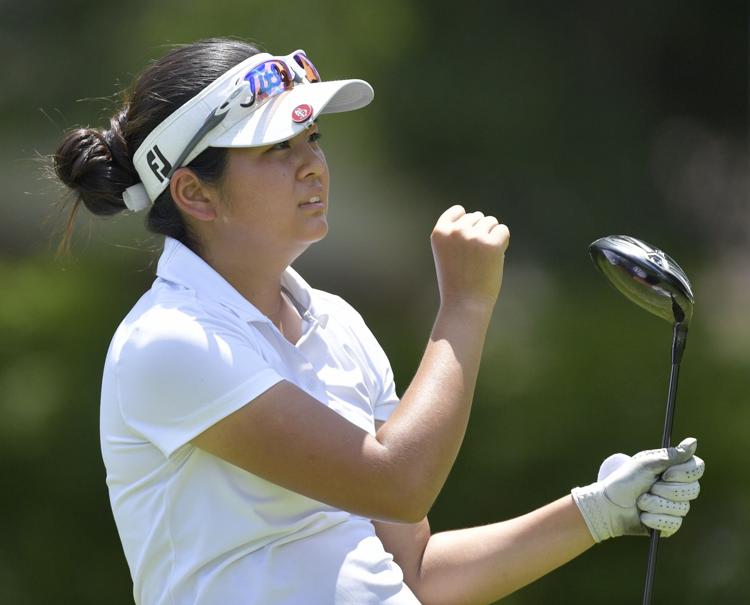 Metropolitan Amateur Golf Association's 20th Junior Amateur Championship at St. Clair Country Club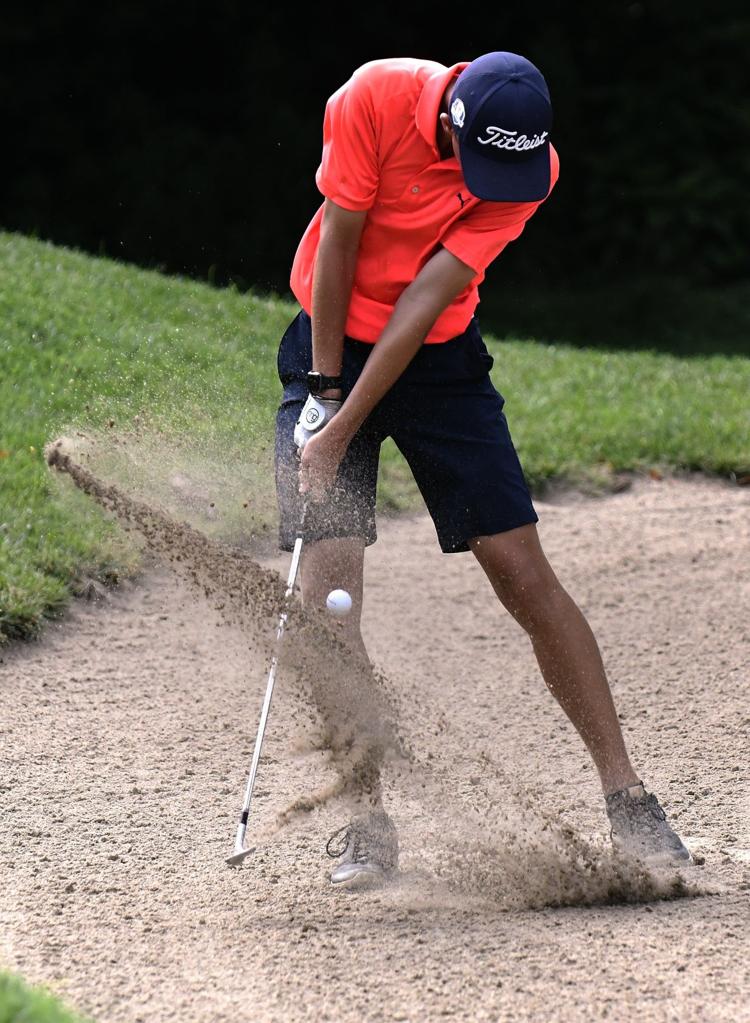 Metropolitan Amateur Golf Association's 20th Junior Amateur Championship at St. Clair Country Club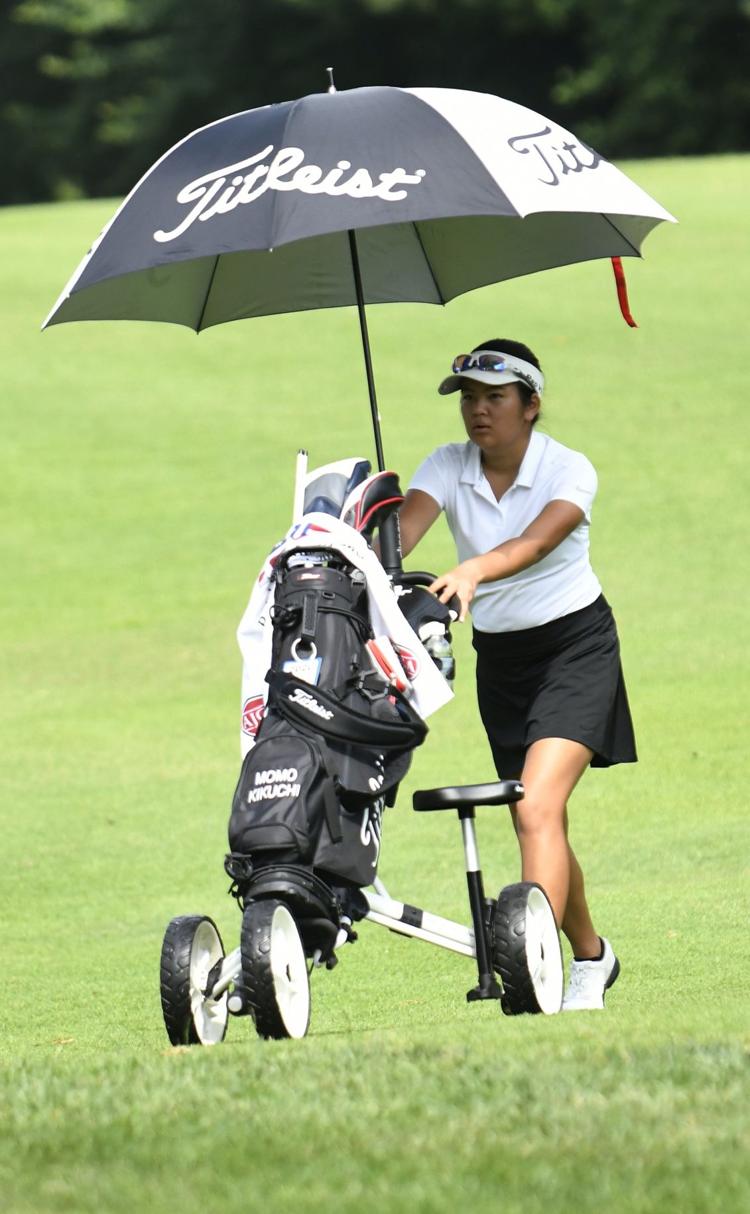 Metropolitan Amateur Golf Association's 20th Junior Amateur Championship at St. Clair Country Club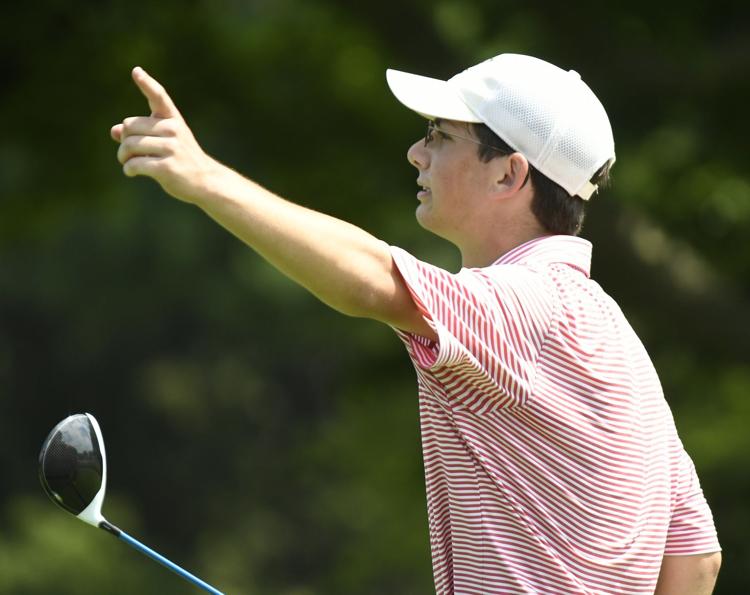 Metropolitan Amateur Golf Association's 20th Junior Amateur Championship at St. Clair Country Club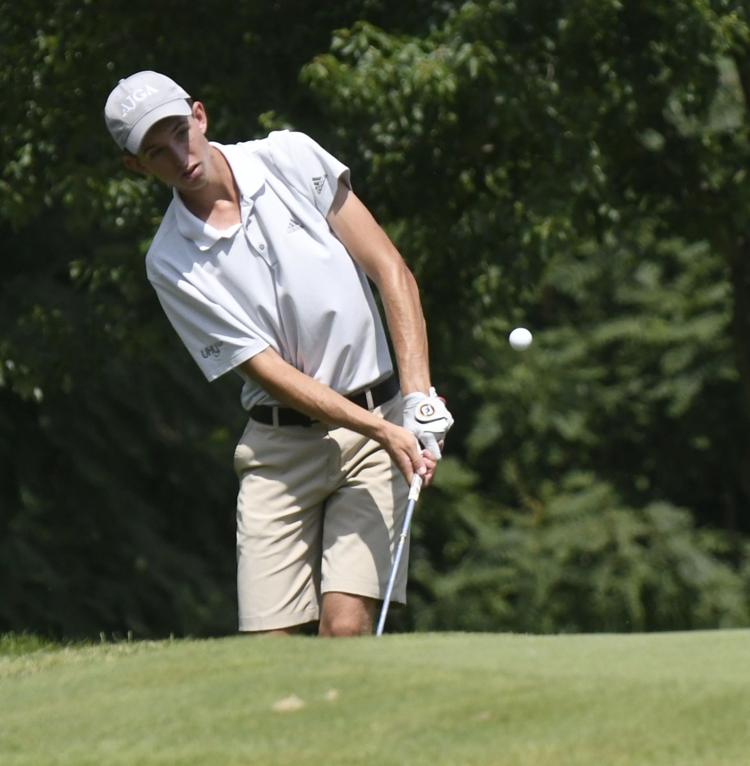 Metropolitan Amateur Golf Association's 20th Junior Amateur Championship at St. Clair Country Club

Metropolitan Amateur Golf Association's 20th Junior Amateur Championship at St. Clair Country Club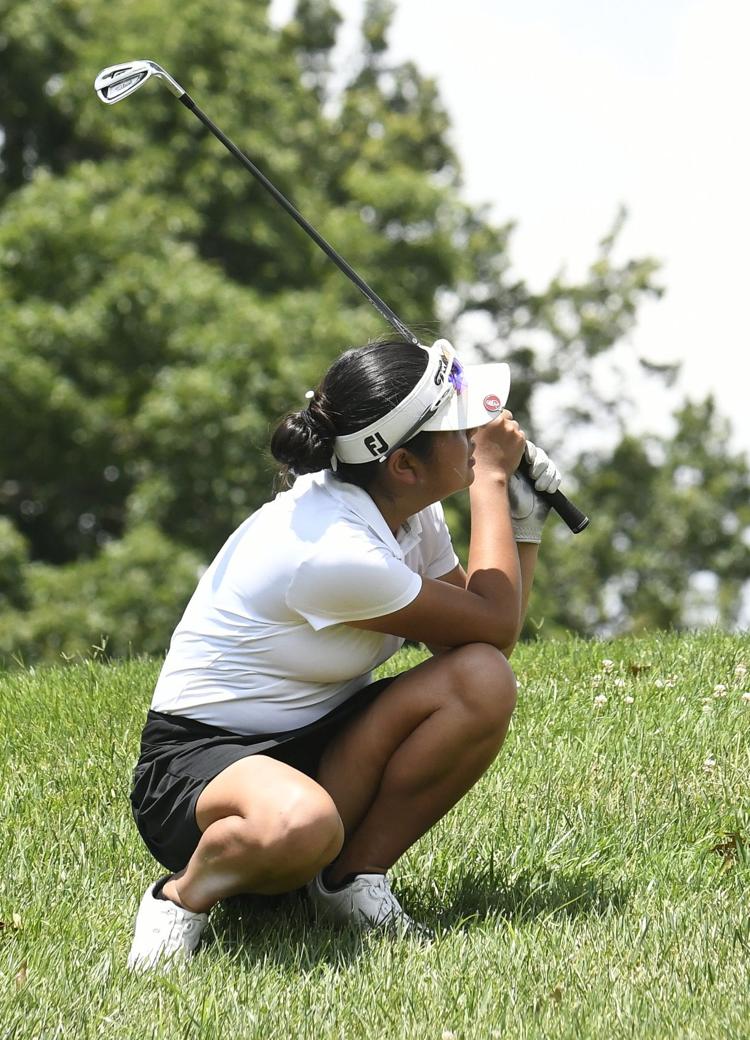 Metropolitan Amateur Golf Association's 20th Junior Amateur Championship at St. Clair Country Club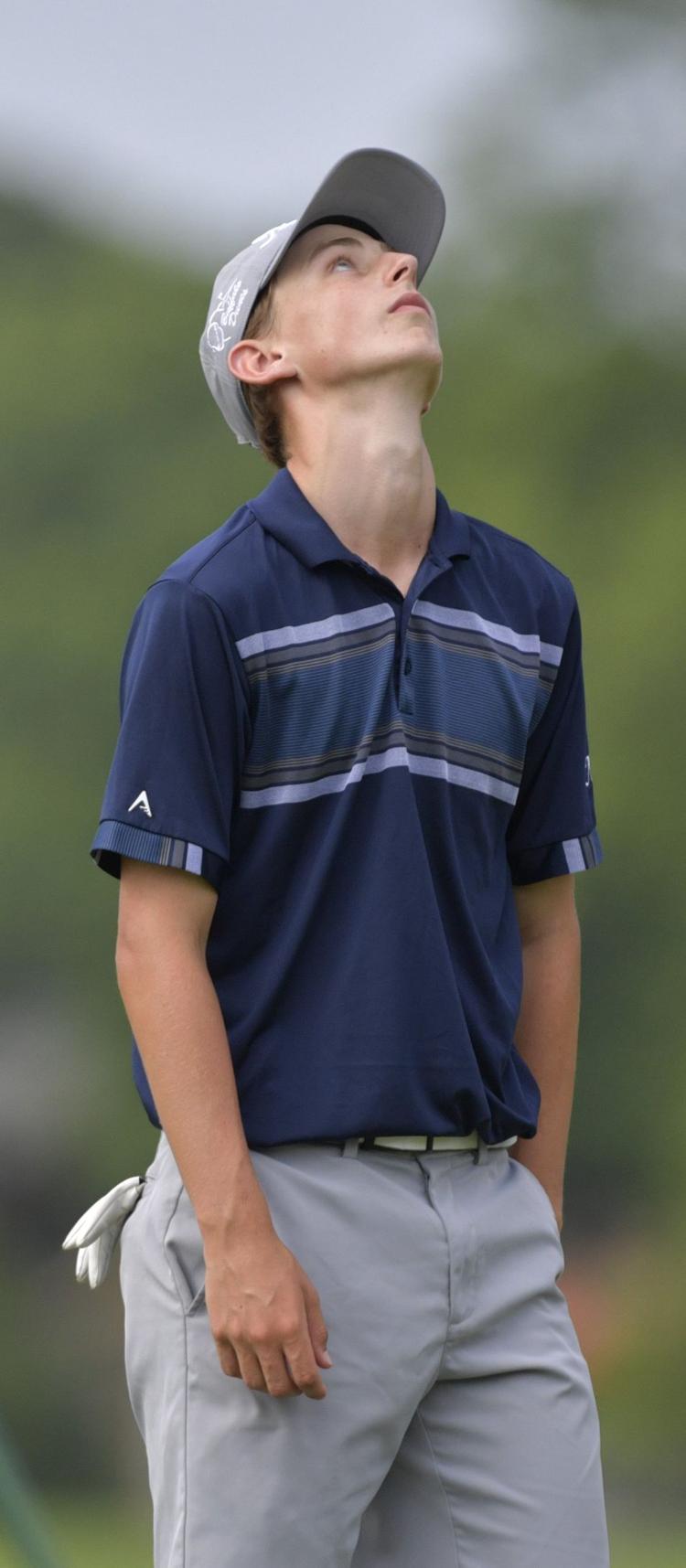 Metropolitan Amateur Golf Association's 20th Junior Amateur Championship at St. Clair Country Club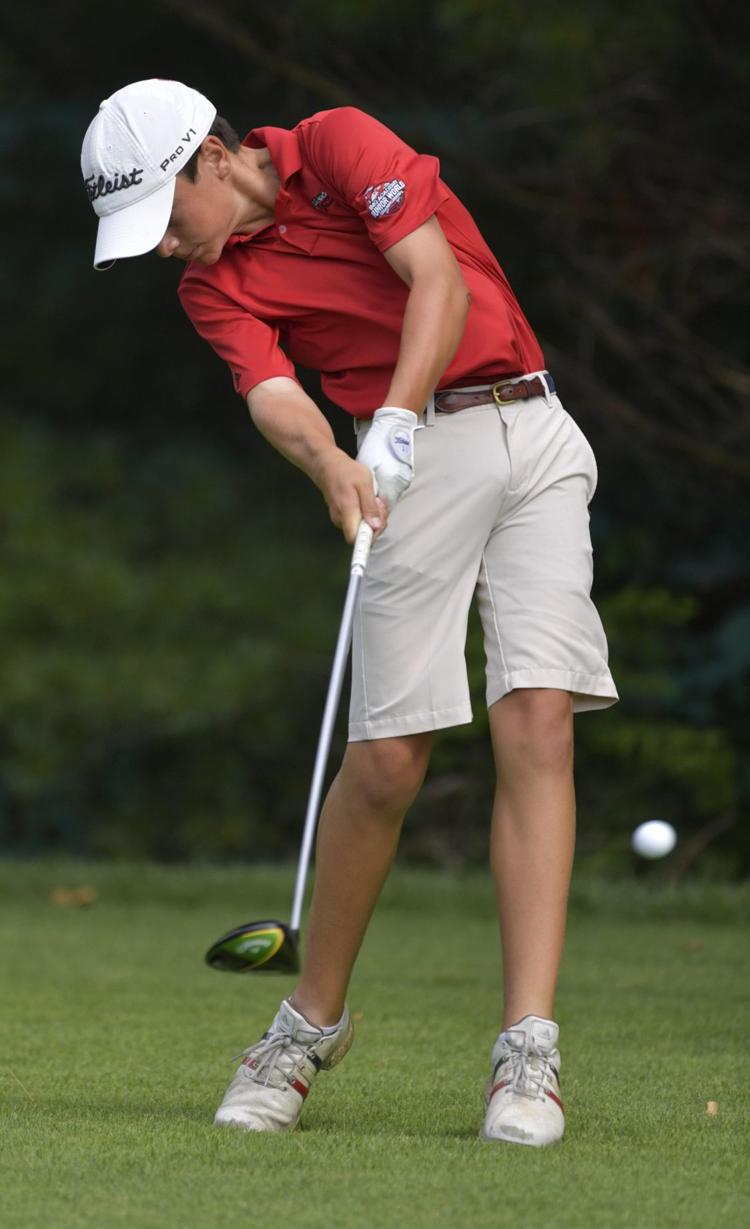 Metropolitan Amateur Golf Association's 20th Junior Amateur Championship at St. Clair Country Club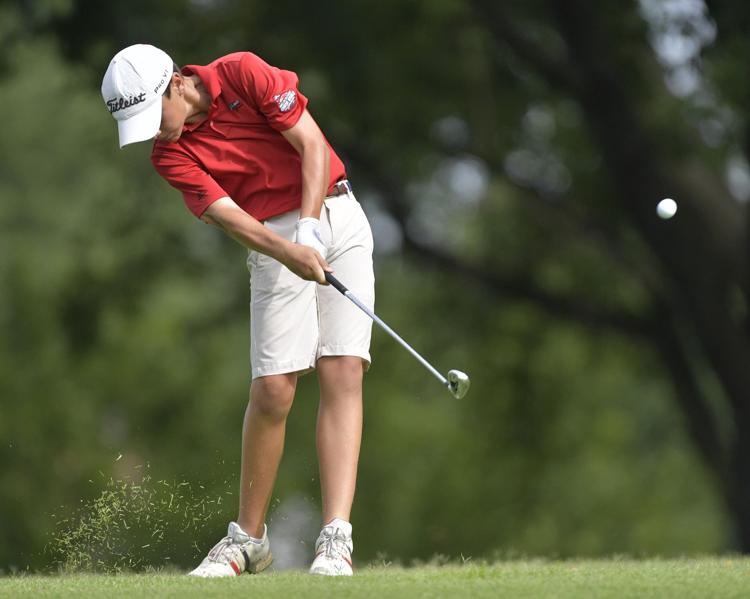 Metropolitan Amateur Golf Association's 20th Junior Amateur Championship at St. Clair Country Club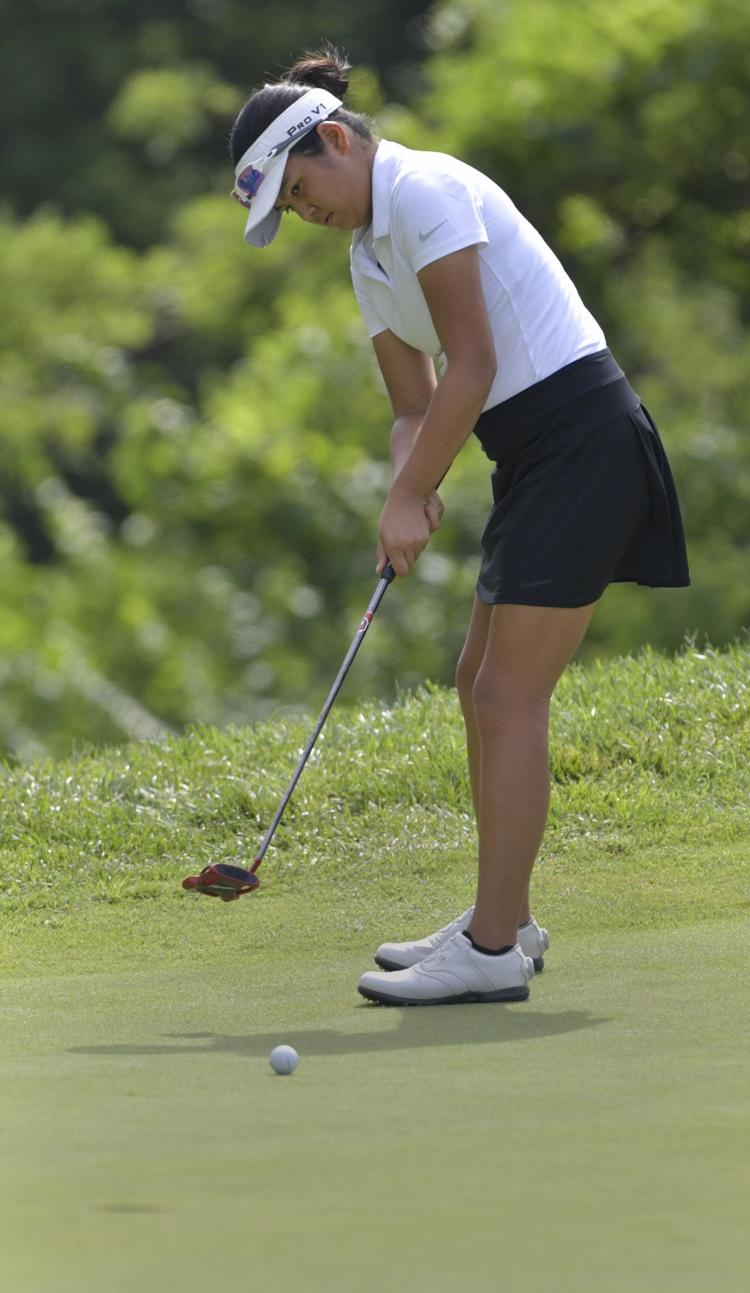 Metropolitan Amateur Golf Association's 20th Junior Amateur Championship at St. Clair Country Club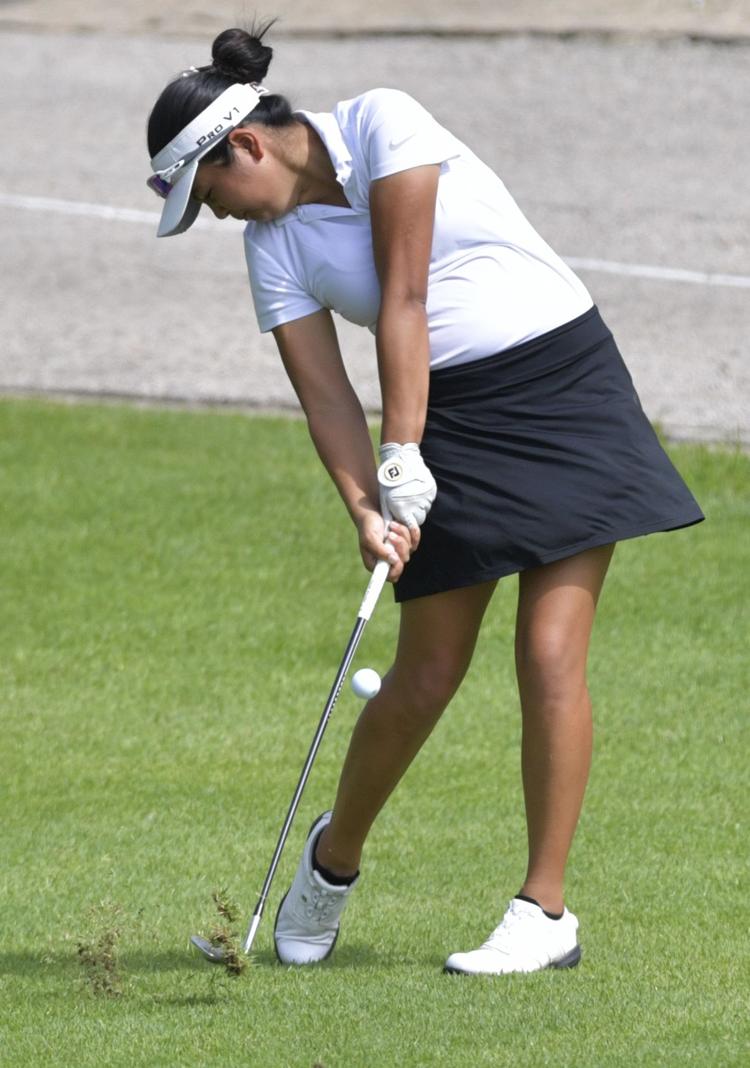 Metropolitan Amateur Golf Association's 20th Junior Amateur Championship at St. Clair Country Club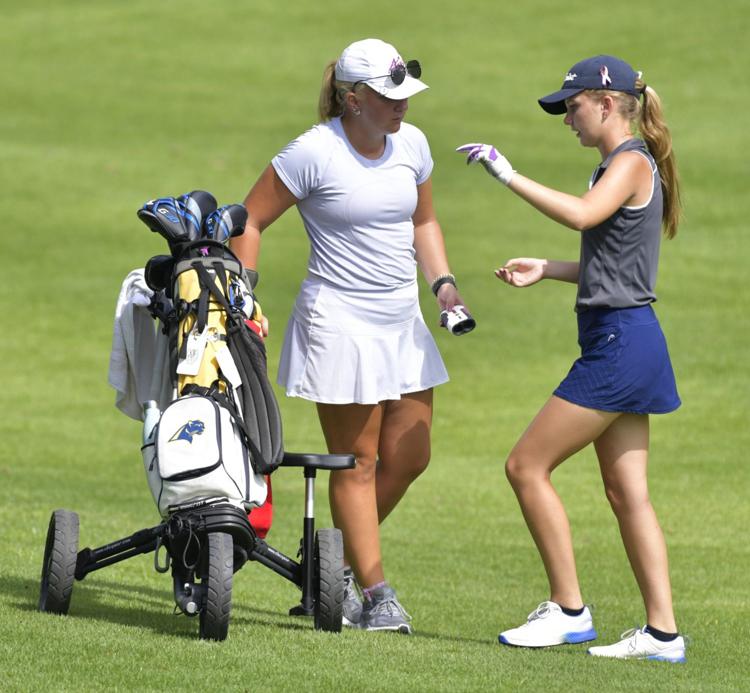 Metropolitan Amateur Golf Association's 20th Junior Amateur Championship at St. Clair Country Club
Metropolitan Amateur Golf Association's 20th Junior Amateur Championship at St. Clair Country Club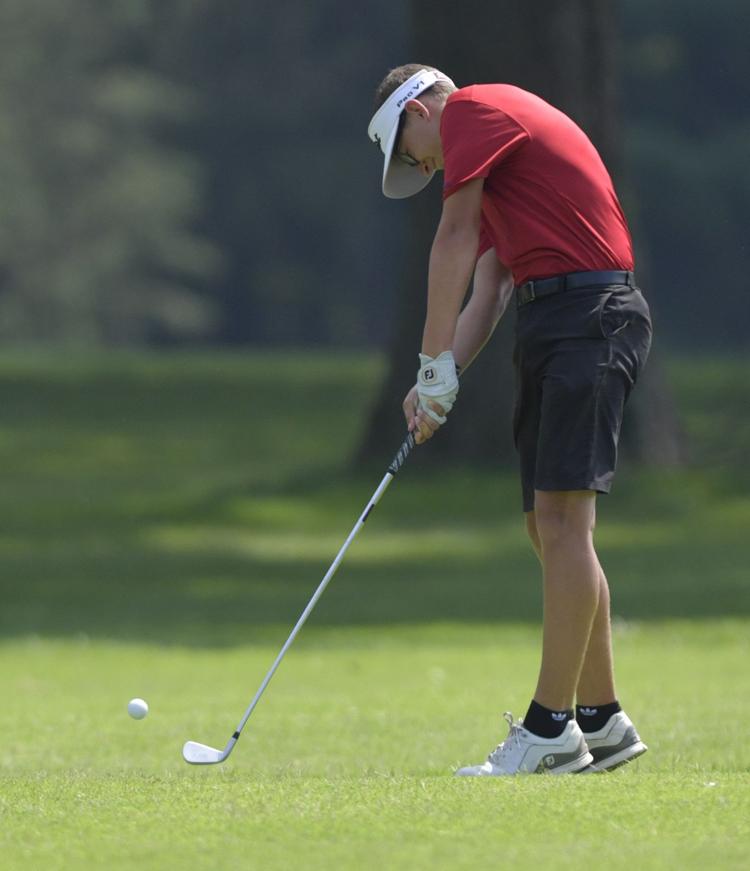 Metropolitan Amateur Golf Association's 20th Junior Amateur Championship at St. Clair Country Club
Metropolitan Amateur Golf Association's 20th Junior Amateur Championship at St. Clair Country Club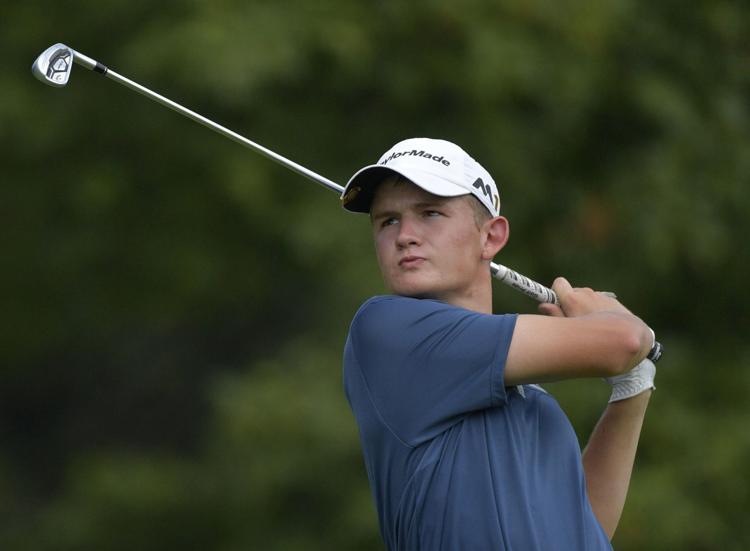 Metropolitan Amateur Golf Association's 20th Junior Amateur Championship at St. Clair Country Club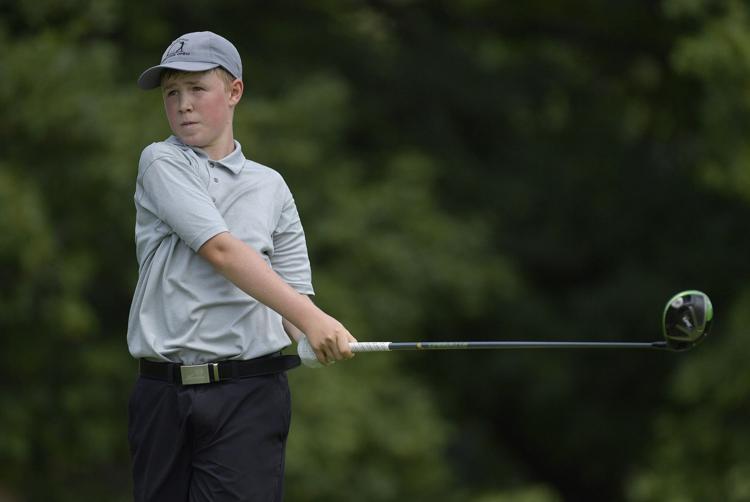 Metropolitan Amateur Golf Association's 20th Junior Amateur Championship at St. Clair Country Club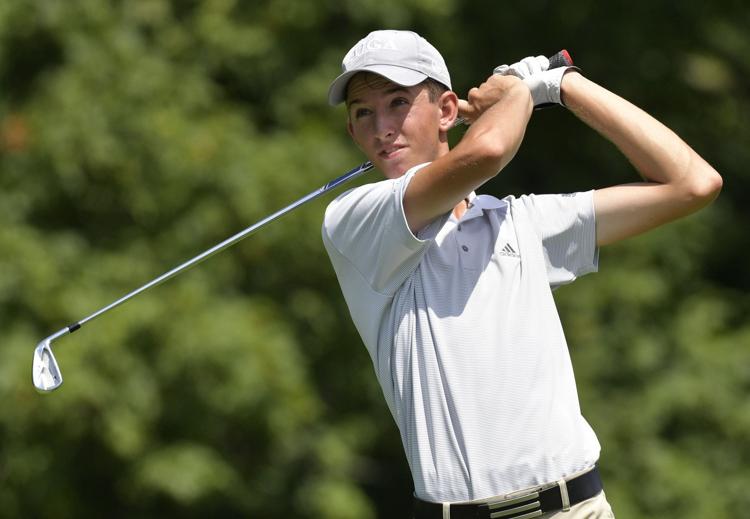 Metropolitan Amateur Golf Association's 20th Junior Amateur Championship at St. Clair Country Club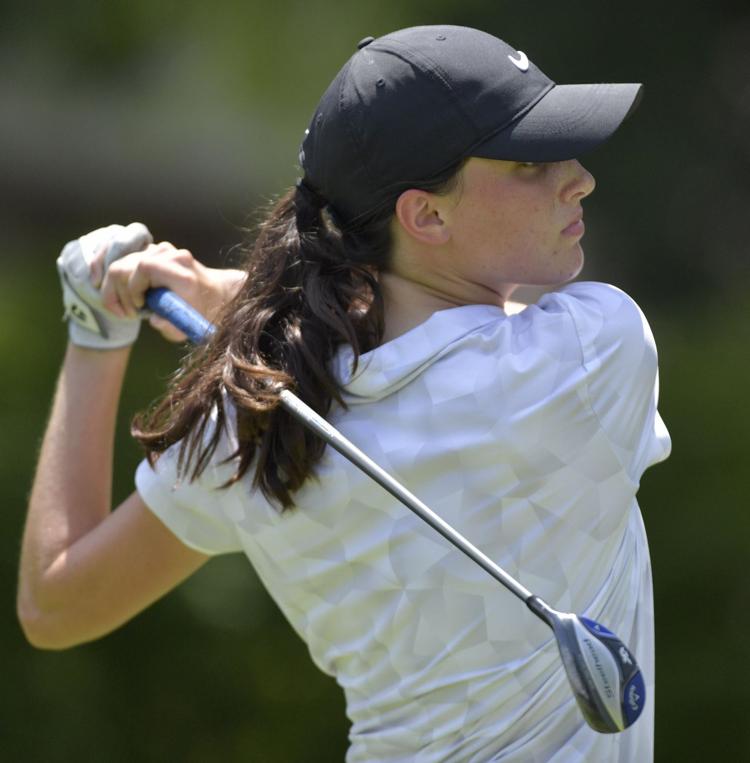 Metropolitan Amateur Golf Association's 20th Junior Amateur Championship at St. Clair Country Club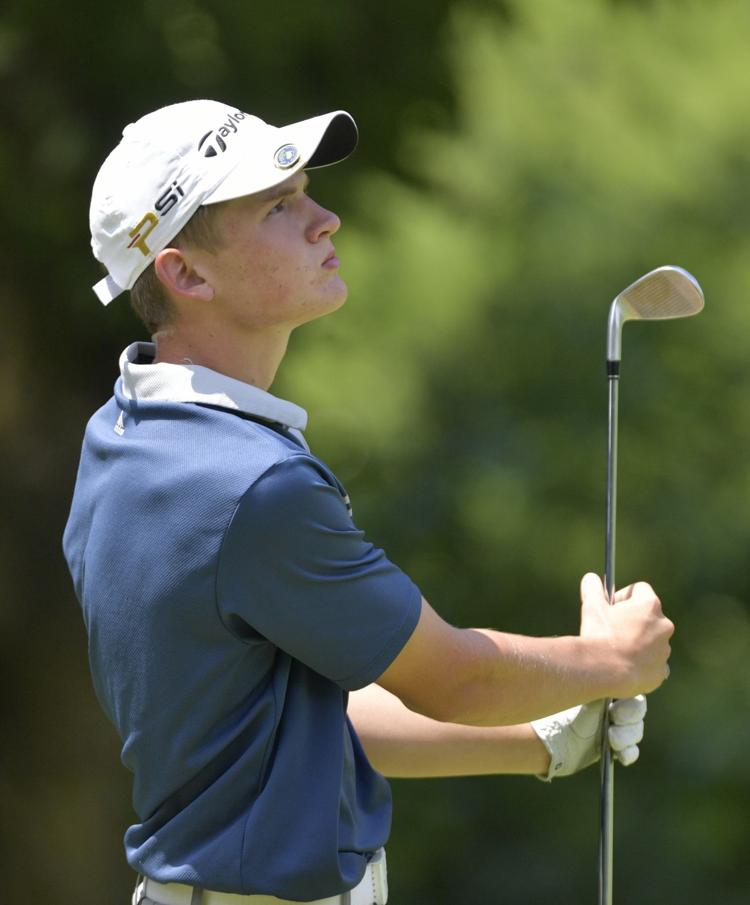 Metropolitan Amateur Golf Association's 20th Junior Amateur Championship at St. Clair Country Club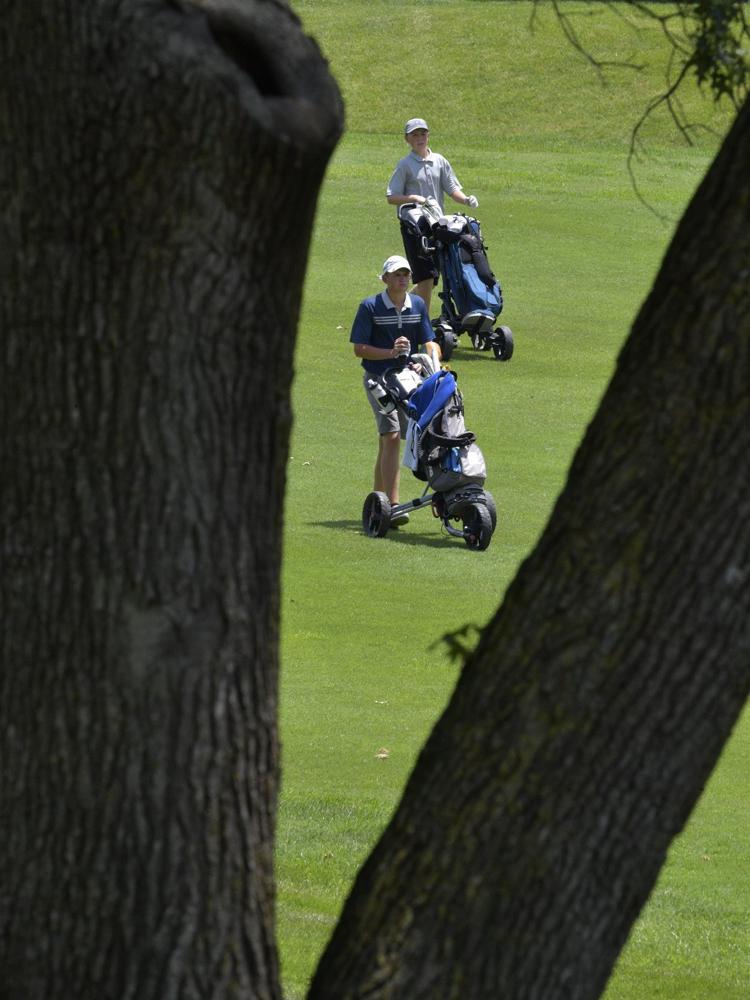 Metropolitan Amateur Golf Association's 20th Junior Amateur Championship at St. Clair Country Club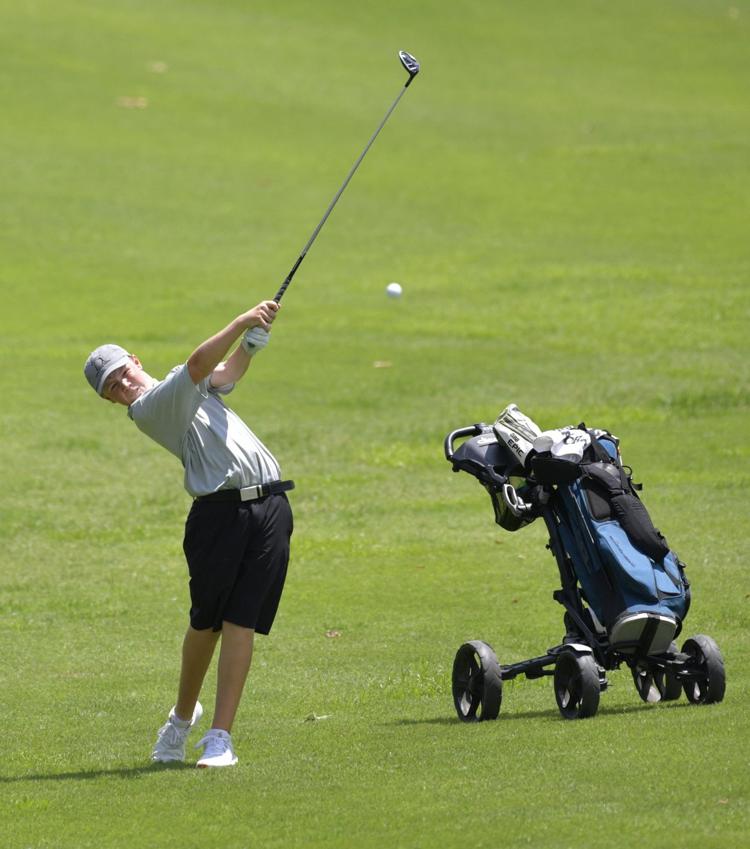 Metropolitan Amateur Golf Association's 20th Junior Amateur Championship at St. Clair Country Club