CBC athletics director Rocky Streb was thrilled with an interaction he overheard in the fall between a Cadets underclassman talking to one of the stars on the football team.
That youngster didn't walk away from his conversation with Ohio State wide receiver recruit Kamyrn Babb feeling like he was just another person on the team.
For additions or corrections, please email Chris Gove at cgove@stltoday.com. Thank you.
He felt like he was a part of something.
"One of the things that I noticed was a kid saying, 'Man, Kam Babb is really a cool dude who made me feel important,' " Streb said.
Babb made him feel part of a brotherhood.
A brotherhood of champions.
Led by state championship performances in football and wrestling along with stellar seasons in other areas, CBC is the STLhighschoolsports.com large schools program of the year for the 2017-18 school year.
"We won a couple of state titles, but we're probably just as proud of the other boys in the other sports," Streb said. "You can get caught up in winning a state championship and use it as a measure that you're a success, but that's not true because all of our kids work extremely hard."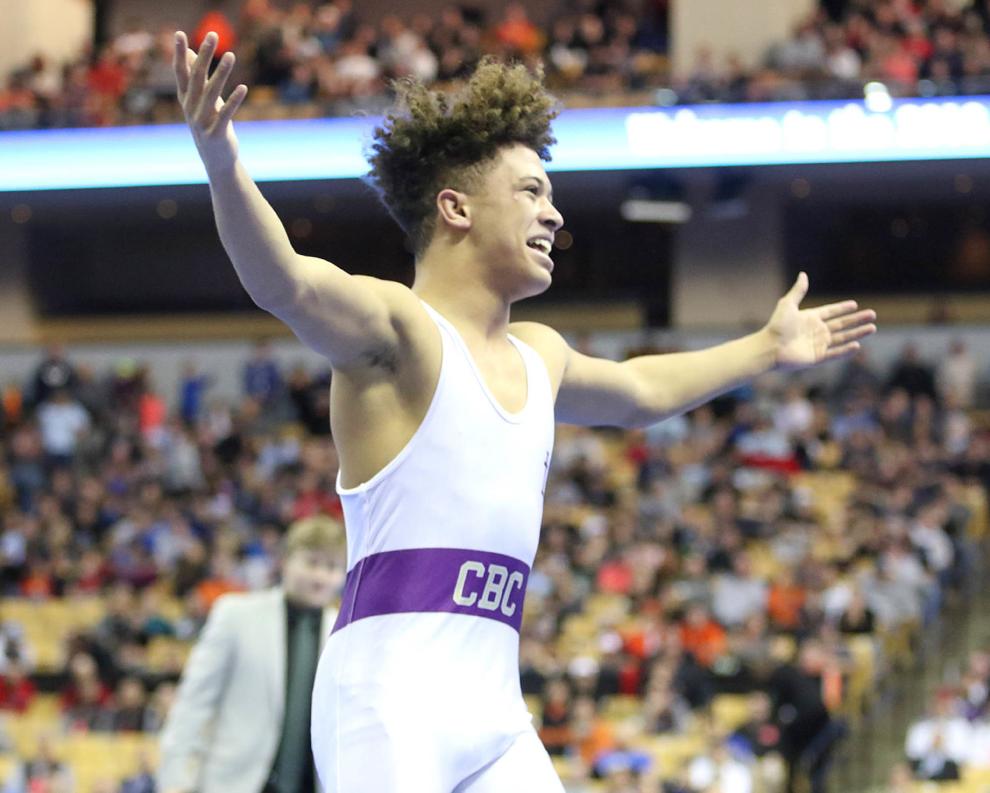 This is the third time the Cadets have been the large school program of the year, most recently after the 2014-15 season and for the first time for their performance during the 2009-10 season.
The idea of brotherhood ran deep throughout all the programs at CBC. The student-athletes fed off the community as much as the community fed off the success the Cadets showed on the field. 
"In an all-boys school, brotherhood is a real thing," Streb said. "The community feels that you have, that really makes that job easier for the coaches. Promoting their program within the friendly confines of an all-boys school makes it easier."
That type of atmosphere throughout the teams was something senior-to-be Brett Gabbert has never felt.
Gabbert was the quarterback for the state title-winning football team and also played for a baseball team that posted a 17-14-1 record, finishing second in the Metro Catholic Conference.
"I've never had such chemistry, friendship, a brotherhood like I've had with my teams on CBC," said Gabbert, who was the Post-Dispatch All-Metro offensive player of the year.
"There was no bickering, because everyone is willing to do what is necessary to win. No one is selfish and things like that. That makes a great team better."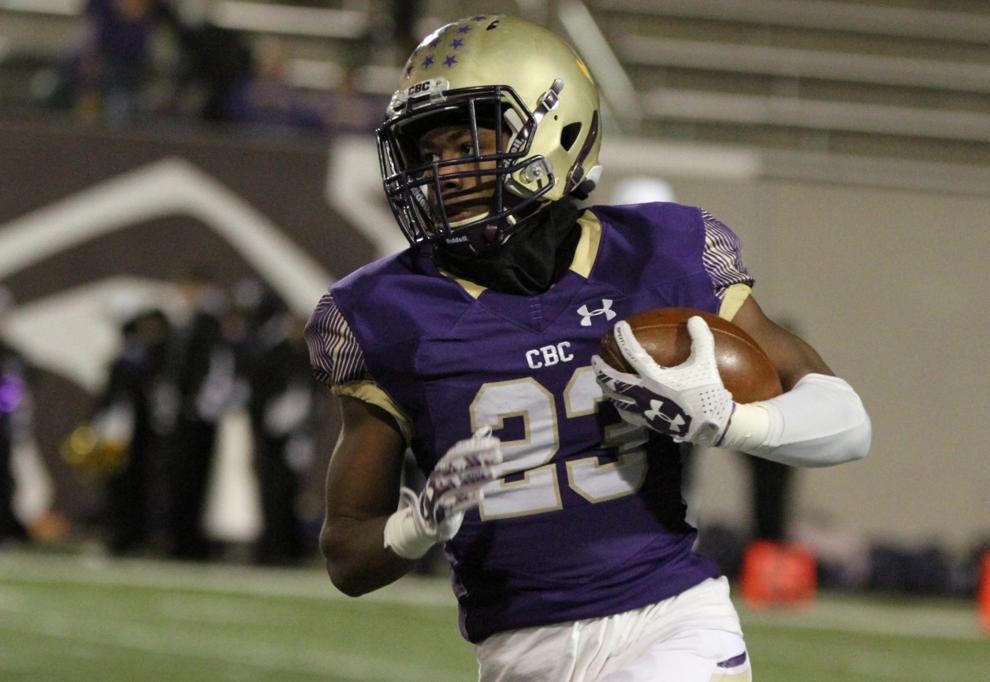 In a brotherhood setting, nobody wants to be considered the "little brother," and after years of living in the shadows of its soccer, football and hockey siblings, wrestling stepped out of the shadow and stole the spotlight.
BEL-NOR • If Incarnate Word Academy midfielder Alli Frederking heard it once, she heard it a thousand times.
"They didn't want to be the program that didn't win a state title," CBC wrestling coach Cornell Robinson said.
After a Class 4 state runner-up finish in 2017, the 2018 wrestling Cadets made school history by capturing the program's first team state championship.
In doing so, Robinson became the first African American wrestling coach to win a state title in Missouri history.
"What was really cool was that the kids really wanted it," Robinson said. "Sometimes you can think the team is not a team, but for the kids, it was a big deal. For them to see me achieve that goal and also achieve the team goal, when our guys were in the finals, they were really focused. They were ready to roll and that was awesome."
Along with the team state championship, CBC brought home four individual state wrestling championships.
Malik Johnson, Cevion Severado, Joshua Saunders and DJ Shannon all stood atop the podium at Mizzou Arena for the Cadets, and Johnson also was the Post-Dispatch All-Metro wrestler of the year.
While wrestling is mostly an individual sport, a bond was formed over the seasons on the mat and the Cadets showed that on their march to the state championship.
"The kids showed it by trying to get bonus points for the team," Robinson said. "They went out of their way to get a pin for the extra points and get extra bonus points to be above everybody."
Joining the wrestling team with a state title was the football team, bringing home its second championship under coach Scott Pingel in four seasons despite being plagued with injuries throughout the season.
"We had a lot of guys go down that we were counting on, those guys did a great job of staying within the program, but we had a lot of guys step up that weren't really going to be counted on and played at a super high level," Pingel said. "I knew we had a chance to be great, but I didn't think it would be with these guys. Seeing those guys step up was really cool and special. It's one of those years that I'll never forget in my entire coaching career."
CBC was without Babb for the entire season because of a knee injury sustained before the season.
It also was without fellow Ohio State wide receiver recruit Cameron Brown and Ohio wide receiver recruit Tyler Walton, who was lost midway through the season to injury, as well as junior standout linebacker MJ Anderson. 
Despite those injuries, players like receivers Lonnell Boyd Jr., Julian Williams and linebacker Shaun McCann stepped up. 
"It's like a family, and if someone goes down, they're just like, 'Well, it's my turn to step up,' " Pingel said. "They understand what those three letters across their chest means and they lived up to it."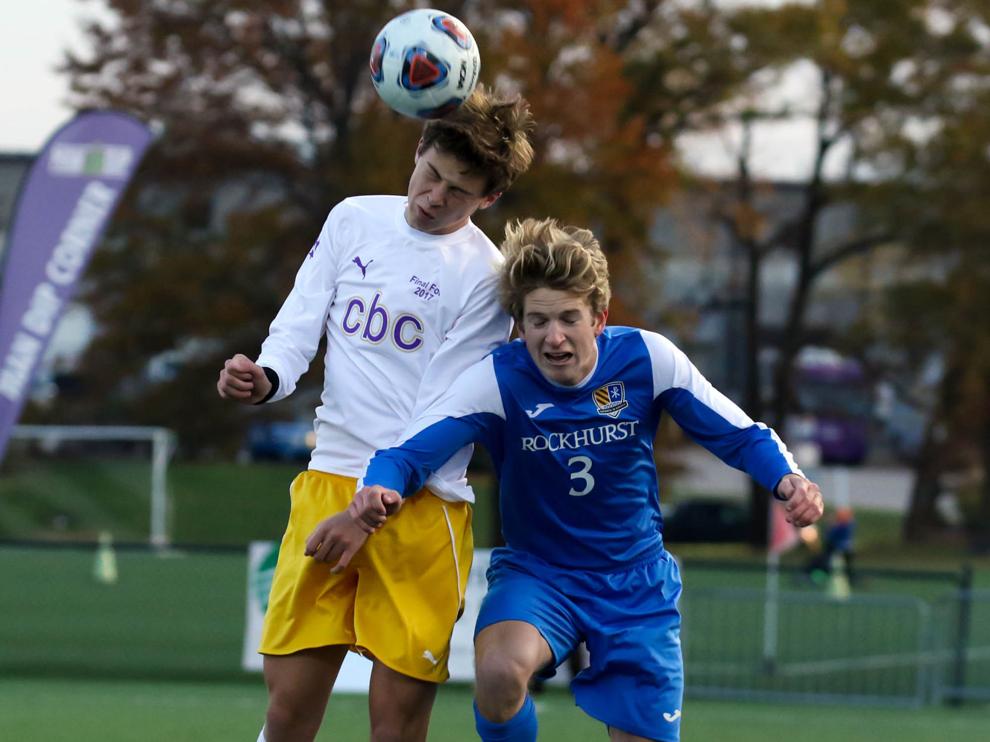 While a brotherhood was prevalent throughout the athletic programs, the brotherhood also extended to the ranks of coaches.
Pingel credited learning a lot from his mentor, boys soccer coach Terry Michler.
"He's been a huge mentor of mine," Pingel said. "Just listening to him talk and what he's shared over the year, it's been invaluable."
The soccer team finished third in Class 4. It was the 15th top-four finish under Michler since 1983.
The Cadets have won eight state championships under Michler's watchful gaze, including in 2016, and his 22-6-2 team last season won the Metro Catholic Conference crown.
While Michler has been the model of excellence for CBC, watching Pingel guide the football Cadets has been something that has impressed the highly decorated soccer coach.
"I'm really impressed with Pingel that year after year they can produce high-quality teams and teams that perform," Michler said. "He's a young guy and sometimes young guys can get complacent that whatever they did before can happen again, but he's very active about making it happen."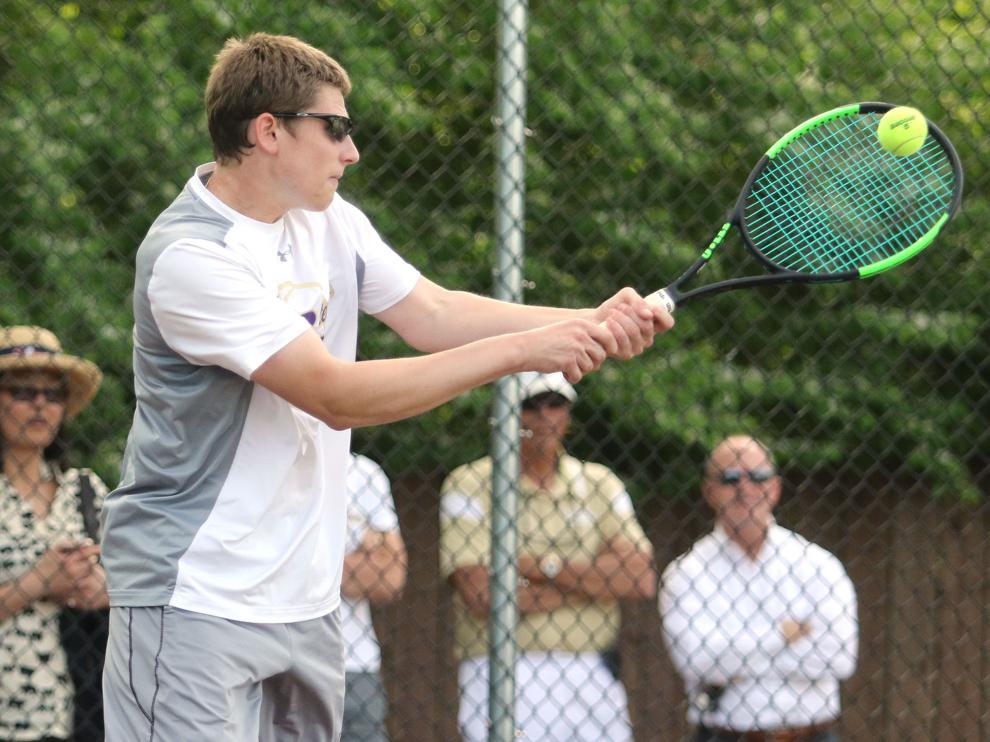 CBC also won a district title in basketball during a 13-14 season that ended in the sectional round with a loss to eventual Class 5 champ Webster Groves.
Joining the trio of team state trophies, junior AJ Woodman completed the brotherhood with a third-place singles finish in Class 2 tennis.
After setting the bar high again, the Cadets have abundance of talent returning next season.
"You've always got to set the bar high after winning, but we're going to stick to the simple things, learn from our mistakes and see how far that can take us," Gabbert said.