Mason Horne could feel the difference the first day he took a stroll around the Christian Brothers College campus 10 years ago.
"To be brutally honest, one of the things I noticed, the culture of the school was compete, compete, compete," Horne said. "There's just a feeling and an aura, a spirit in that building."
As baseball coach, Horne has harnessed that spirit, piloting the Cadets to Missouri state championships in 2010 and 2015, and a runner-up finish in 2013. Those were just the peaks in a decade that's seen several conference and district titles.
Horne's most recent team went 21-8, won a district title and was the first Missouri program to play in the National High School Invitational (NHSI) in North Carolina. What his 2019 team didn't do, however, was play for a state championship — which made it a rare exception at CBC during the 2018-19 school year.
With state titles in football, boys soccer and wrestling and a state runner-up finish in boys basketball, CBC is the STLhighschoolsports.com large schools program of the year for 2018-19, repeating its feat from 2017-18.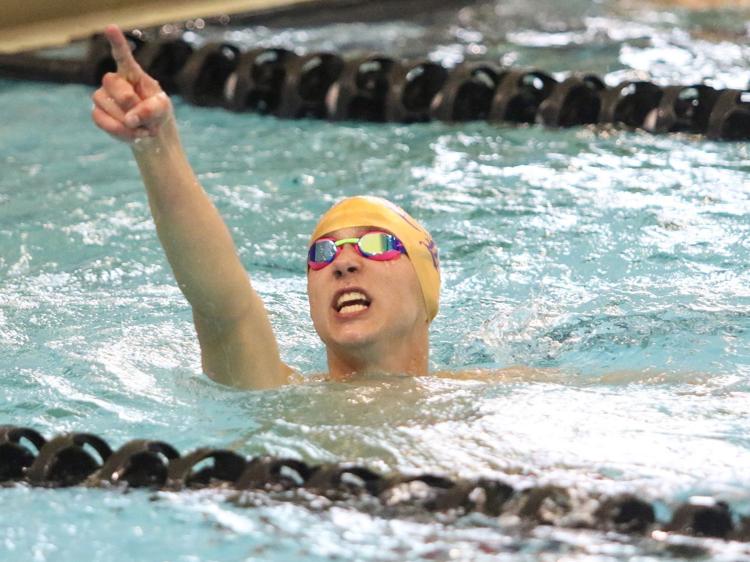 The Cadets also boasted a pair of individual state champions in swimming. Brooks Cosman won both the 50- and 100-yard freestyle titles at the Class 2 state meet. His teammate, August Brandt, took state in the 100 butterfly and picked up a third-place medal in the 100 backstroke.
In tennis, senior A.J. Woodman went undefeated without losing a set to claim the Class 2 singles title at Cooper Tennis Complex in Springfield. Woodman was one half of a CBC state title-winning doubles team as a sophomore.
"The culture of winning, of wanting to compete to be the best, is just so strong at the school," Horne said. "It oozes out of the walls."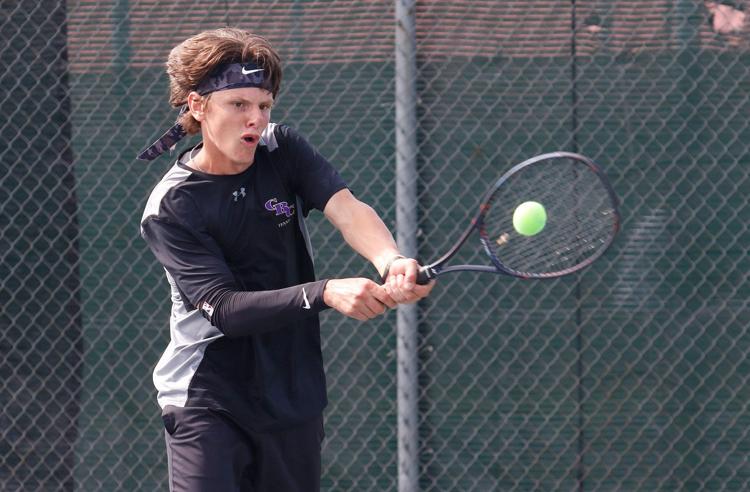 This is the fourth time CBC has taken the crown for overall sports achievement in the St. Louis metro area. CBC also won the honor in 2009-10 and 20014-15.
CBC athletics director Rocky Streb knows it's a special run for the private, all-boys school in Town and Country.
"We in the athletic department talk about this a lot," Streb said. "We feel blessed. We remind ourselves quite often that this is not normal."
It's becoming normal — the winning, that is — but the state titles and stellar individual performances at CBC are byproducts of an extraordinary culture that is equal parts selfless camaraderie and relentless ambition.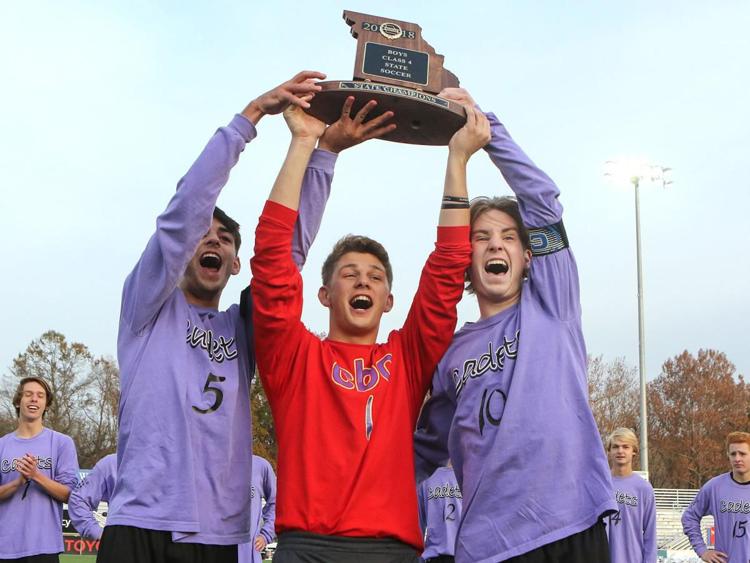 It's a CBC thing. Other schools might not understand.
"It's competition at everything," Streb said. "These kids will compete against each other wholeheartedly. They'll fight each other, but if somebody else steps in and tries to fight their brother, then it's war."
Expectations of excellence drive an ultra-competitive mentality in both the sports arena and the classroom, while an overarching sense of brotherhood encourages sacrifice for one's teammates.
On one hand, there is football coach Scott Pingel extolling the grace of a star athlete like senior Elijah Robinson giving up a spotlight position on offense to strengthen a less-experienced defense.
"It really speaks to the culture at CBC," Pingel said. "Nobody is bigger than anybody else. I think our whole mission is, what can you do to make someone else's life better? The kids realize it's bigger than themselves."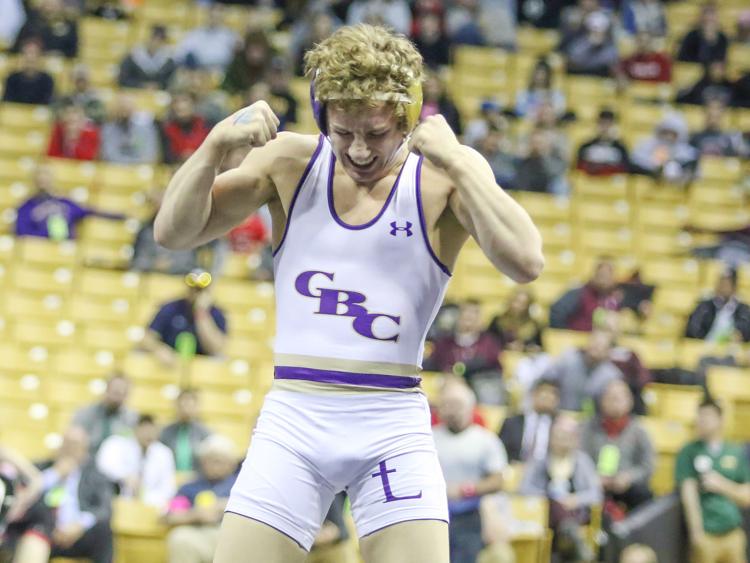 On the other hand, it's wrestling coach Cornell Robinson dispelling complacency with pure alpha-male voracity.
His Cadets wrestlers will be going for their third consecutive Class 4 team title in 2020.
"We're not defending anything. We're taking everything," Cornell Robinson said. "We don't look at ourselves as being on the defensive. We're out there to take everything you've got."
The CBC wrestlers took that attitude to the mat February 17, when all four of their individual state title contenders — Vinnie Zerban (132 pounds), Wyatt Henson (138), Kyle Prewitt (145) and Joshua Saunders (152) — won their final matches to slam the door on second-place Liberty of Kansas City.
"The thing about CBC is we have to stick together," Cornell Robinson said. "Ain't nobody else going to cheer for us, so we've got to cheer for ourselves."
A few weeks after the wrestlers secured their state title, the boys basketball team got hot. Led by quick guard Caleb Love (19.4 points per game) and forward Joshua Wallace (12.3 points, 6.3 rebounds per game), the Cadets drove and scored their way to the Class 4 state title game at John Q. Hammons Arena in Springfield but fell to Rock Bridge in a 63-59 nailbiter.
Last autumn, soccer coach Terry Michler's squad secured its second Class 5 state title in three seasons. Senior center back Nolan DeWeese led a quick, effective defensive unit that posted 18 shutouts and yielded only 16 goals in 29 contests.
"I think the main reason we had a lot of success this year was most of the starters were seniors and we all wanted to go out as champions," said DeWeese, the Post-Dispatch All-Metro boys soccer player of the year.
The Cadets went 25-2-2 and defeated Metro Catholic Conference rival De Smet 1-0 for their 10th state title. CBC went 2-0-1 against its MCC rival in 2019.
"We pride ourselves in our conference being so strong," said Michler, who is the nation's winningest single-gender soccer coach and is set to surpass the 1,000-win mark next season. "Even if one team (in the MCC) has a rare off year, you know they're going to be back the next year."
CBC's soccer program bounced back from "only" finishing third at state in 2017. But its success helped fuel the football Cadets to the 2018 Class 6 championship, and the first back-to-back title run in program history.
"When you see one team winning, you want a part of that for your team, too," senior Elijah Robinson said. "Like, when we saw the soccer team win state, we were like, 'There is no way we're not going to win state.' "
Robinson was recruited after his junior season to play running back for the Air Force Academy in Colorado Springs.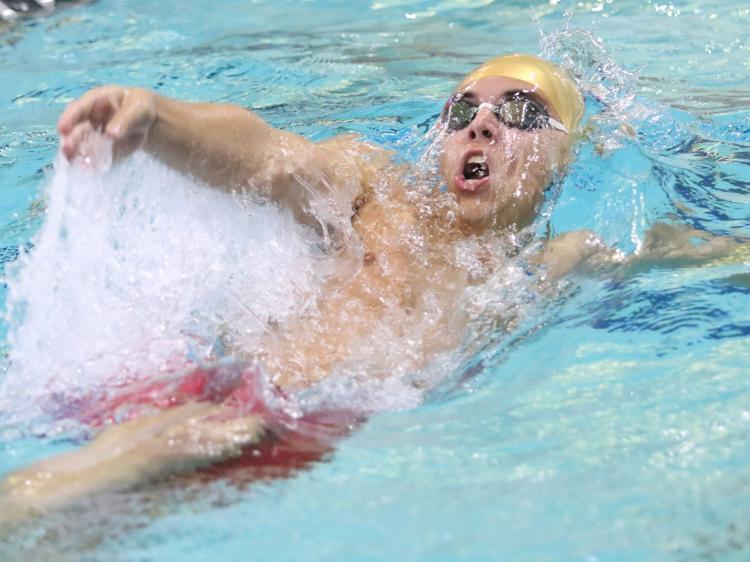 He was primed for a big season as a ball carrier for CBC but switched to linebacker to shore up a defense that lost key starters from the 2017 title-winning unit. He logged 52 tackles and eight quarterback sacks as the Cadets overwhelmed 12 of their 13 opponents in 2018.
"I did what was best for the team and not necessarily what was best for me," Robinson said. "We are there not just to win championships but to be brothers to our teammates."
That dedication can also be seen in CBC's coaches, who put in extraordinary amounts of time both with and away from their student-athletes.
Michler, for example, has written three books about the sport he coaches at CBC. "Coaching Soccer Champions," "Full Season Training Program" and "Dutch Total Football" are all available at Amazon.com.
Wrestling coach Cornell Robinson is equally passionate about his sport.
"Personally, I'm obsessed," he said. "Right now, I'm at the University of Illinois and I'm helping run a coaches camp for them, and I'm also learning."
Next week, Cornell Robinson will fly to Mexico to coach the U.S. Wrestling Team at the Pan-Am Games. It will be his fourth trip abroad to coach the Americans.
"It doesn't feel like work when you love it," the coach said.
Horne is now just another part of the competitive, high-achieving culture that wowed him the first time he experienced it a decade ago. It's an environment that attracts competitors and winners, but he cautions, it's not for everybody.
"It definitely takes a certain mentality to play here," Horne said. "I think that personality is somebody who wants to work really hard, who is passionate about what they want to do. And at CBC, there is literally an army of teachers, coaches and support staff who want to help these kids succeed at whatever they want to do."
Large school finalists
De Smet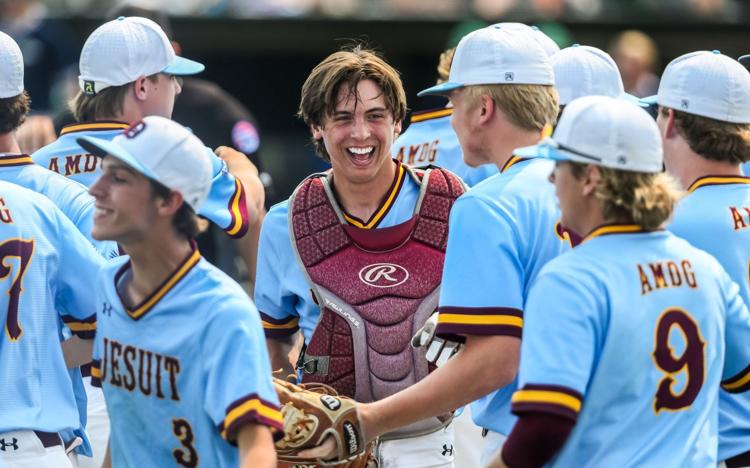 Core sports
Baseball: Won Class 5 state championship, the second in program history and first since 2000, to finish 14-13-1.
Boys soccer: Finished with 22-4-2 record and as Class 4 state runner-up for the second time in four seasons. Reached state semifinals for the 14th time.
Football: In a 9-3 season that was its best since 2012 semifinal appearance, Spartans didn't lose to anyone but state champions — CBC twice, including in Class 6 quarterfinals, and Vianney.
Boys basketball: Went 23-6 for first winning season since 2012-13 squad that reached state final. Tied for second in Metro Catholic Conference and lost in district final to eventual Class 5 runner-up CBC.
Wrestling: Finished fifth in Class 4 state tournament, one spot out of a state trophy, with four individual medalists led by undefeated 160-pound champion Cory Peterson.
Non-core sports
Hockey: Reached Mid-States Challenge Cup championship game for second consecutive season, losing in overtime to SLUH to cap 19-7-3 season.
Boys lacrosse: Reached first Missouri Scholastic Lacrosse Association state final in 12 seasons and finished as 16-5 runner-up to MICDS.
Boys volleyball: 18-10 Class 4 state quarterfinalist.
Water polo: 17-10-1 district tournament quarterfinalist.
Individuals
Tied for fifth overall in area with 20 All-Metro selections and second for a single-gender school behind CBC's 23. That included eight first-team picks. … Brennan Dolnick (tied-seventh) and Thomas Bourke (14th) earned Class 4 all-state golf finishes.
East St. Louis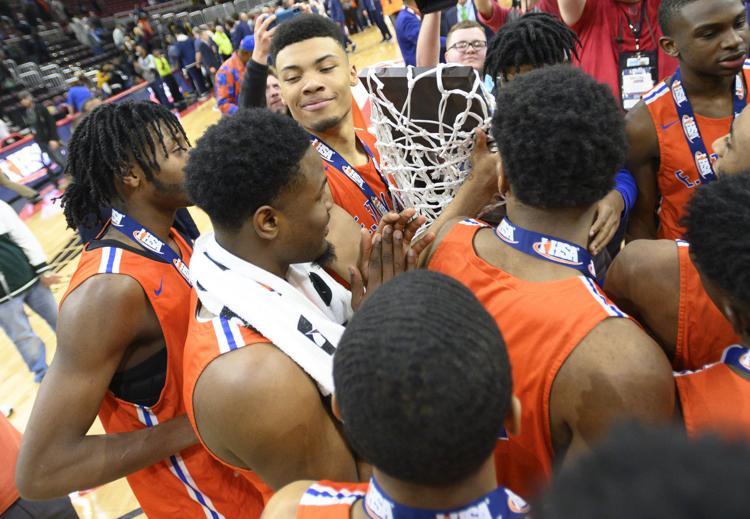 Core sports
Boys basketball: Earned first state championship in program history, finishing 30-6 with a 68-63 overtime victory against Chicago Bogan in Class 3A state title game behind 32 points from St. Louis University signee Terrence Hargrove Jr. Also won Southwestern Conference title ahead of Class 4A champion Belleville West.
Boys track and field: Won program's 12th team state championship and first since 2016 by claiming Class 2A crown. Flyers won three event titles on way to team crown, including Willie Johnson in 400 meters and as member of 1600 relay.
Girls track and field: Flyerettes won their third team state championship by claiming Class 2A crown. Four event champions. including concluding 1600 relay that clinched the team crown. Veronica Sherrod won 300 hurdles title and ran on two winning relays. Faith Mitchell ran on all three winning relays (400, 800, 1600).
Football: Finished 9-3 and reached Class 7A quarterfinals for second consecutive season.
Also: Wrestling, seventh in Class 2A Jerseyville Regional; girls basketball, 11-18.
Individuals
11 first-team All-Metro selections, third-highest total this school year, and 12 overall.
Edwardsville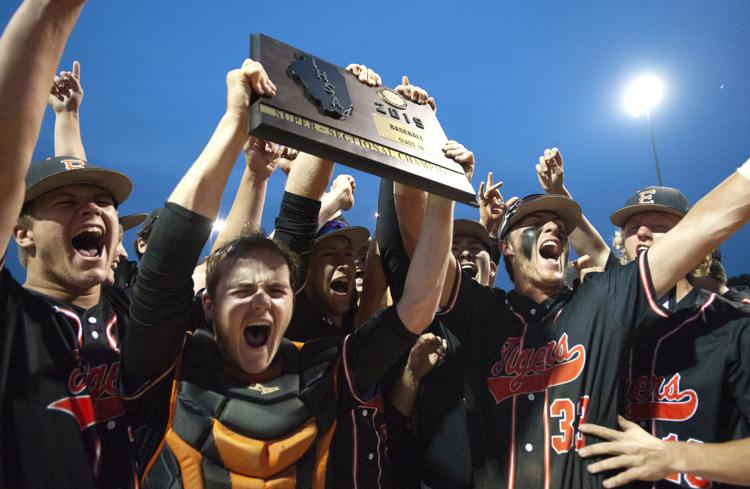 Core sports
Baseball: Beat St. Charles North in eight innings to break a state championship drought of more than 20 years by claiming Class 4A title with a 37-5 record. It was the program's third championship to go along with titles in 1990 and 1998.
Boys wrestling: Won Class 3A team dual sectional for the first time since 2009 to reach state quarterfinals. Finished with 27-1 record in duals. Noah Surtin was Class 3A individual state runner-up at 120 pounds.
Football: Overcame a tough start for the second consecutive season for another deep playoff run. Finished 8-4 and reached Class 8A state quarterfinals after making semifinals the previous season.
Girls basketball: Hit the 30-win plateau for the fifth consecutive season (30-3) and reached Class 4A sectional final. Won 10th consecutive Southwestern Conference title.
Girls soccer: Reached first Class 3A sectional final since 2014, finished 15-8 and as conference champ.
Also: Boys soccer, 11-3-2 (sectional semifinal, conference champ); softball, 24-5 (sectional semifinal, conference champ); girls volleyball, 23-13 (sectional semifinal, conference champ); boys basketball, 9-20.
Non-core sports
Boys tennis: Seventh in Class 2A state tournament. Seth Lipe and Gabrielle Montanari reached consolation semifinals in doubles (4-2), Zach Trimpe advanced to consolation quarterfinals in singles (4-2).
Girls cross country: Southwestern Conference and regional team champion, 24th in Class 3A state meet.
Boys cross country: Regional team title, sectional and conference runner-up and 20th in Class 3A state meet. Max Hartmann (18th) earned individual all-state finish.
Girls golf: 12th in Class 2A state tournament.
Boys volleyball: 19-9, share of conference title.
Individuals
Tied for fifth overall in area with 20 All-Metro selections, including seven first-teamers and baseball pitcher of the year Matthew Boyer. … 16 athletes have signed to play at the NCAA Division I or Division II level. … Natalie Karibian and Abby Cimarolli posted four girls doubles victories in Class 2A state tournament.
Marquette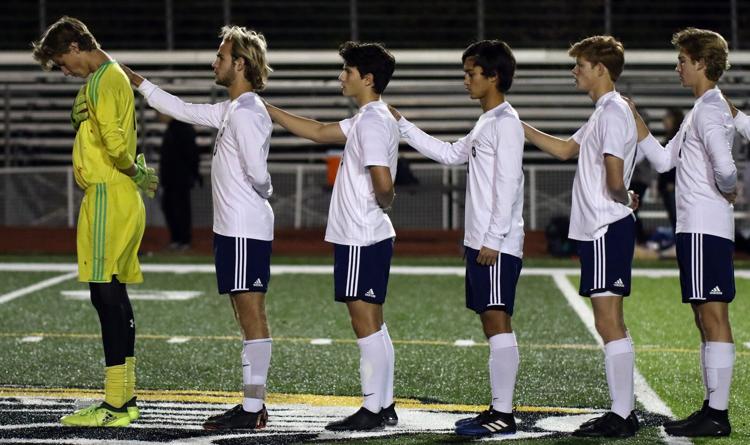 Core sports
Baseball: Class 5 state runner-up finish with a 24-9 record was the best showing in the program's history. Beat CBC in sectional game that extended to two days because of weather and ousted defending state champ Vianney in quarterfinals.
Softball: Class 4 fourth-place finish was second consecutive state trophy for Mustangs (23-4), who won their first state championship the previous season.
Boys soccer: Lost in penalty kicks in Class 4 quarterfinal to eventual state runner-up De Smet and finished 20-4. District title was first for Mustangs since 2014.
Girls basketball: Won a district title for the first time in school history before falling in Class 5 sectional to eventual third-place finisher Parkway Central. Finished 16-11.
Boys basketball: Ended Webster Groves' 17-year stranglehold as conference champion by winning Suburban Conference Yellow Pool. Finished 20-6 after district semifinal loss.
Also: Football, 6-4; girls volleyball, 21-13-5 (district runner-up); girls soccer, 9-10 (district runner-up).
Non-core sports
Girls swimming and diving: Turned in a dominating effort to win Class 2 team state championship by 53.5-point margin, which was program's third team state title but first since 2000. Mustangs did not win an individual event but scored in all 12, led by runner-up finishes from Amanda Yu (100 butterfly) and Carsyn Cosman (200 freestyle).
Boys golf: Finished fourth place in tight Class 4 team race behind individual runner-up finish by Jack Cronin for first state team trophy since 2015. Also got all-state individual finish from Tyler Linenbroker, who tied for 15th.
Girls cross country: Finished fifth as a team in Class 4, one spot out of a state trophy, behind all-state finishes by Katie Quade (fourth) and Vicky Penney (16th). Won All Suburban Conference team title, second at sectional meet and third at district meet.
Also: Hockey, 19-4-2 (Mid-States Challenge Cup quarterfinals); boys tennis, Class 5 team quarterfinal; boys volleyball, 21-10 (Class 4 quarterfinal); girls lacrosse, 11-7 (state quarterfinal); water polo, 16-9-1; boys lacrosse, 9-7; field hockey, 9-11.
Individuals
17 All-Metro selections, including five first-teamers. … 13 athletes have signed to play at the NCAA Division I or Division II level. … Mason Walters finished 12th in Class 4 boys cross country state meet to earn all-state honors.
Champions list 2018-2019
Champions list: 2018-19
For additions or corrections, please email Chris Gove at cgove@stltoday.com. Thank you.