OVERLAND PARK, KS. • Chloe Netzel's game was on another level all week. Her teammates on the Lou Fusz 2003 Blue girls soccer team proved to be history makers, as well.
Netzel was awarded the tournament's golden ball Sunday after scoring her eighth goal and helping Lou Fusz 2003 Blue to the program's first U.S. Youth Soccer National Championships title with a 2-1 win over Legends Inland Empire (Calif.) in the Mavis Derfliger Cup for the 16-under girls title.
"Honestly, this is amazing," said Netzel, a forward who will be a junior next month at Liberty High in Wentzville. "I never imagined making it this far and winning it. It's just good that I get to do something this special with all of my best friends."
Netzel's eighth goal of the tournament pulled Lou Fusz 2003 Blue into a 1-1 tie in the 29th minute after Legends jumped ahead 1-0 in the fifth minute on a goal by Hannah Bennett.
The 16-under Bext XI was highlighted by four players from Lou Fusz 2003 Blue, coached by Pat McVey and Cal McKee — Netzel, Kelsey Kehoe, Madelyn Smith (Alton Marquette) and Madalyn Davis (Gibault), with Davis getting the golden gloves honor as the division's top goalkeeper. 
Smith provided the game-winning goal midway through the second half.
"I was just the one who did it," Smith said. "It, literally, could have been anyone else, I was just the one who did it. I just turned on a ball and shot it. I was like, 'This is nationals and you've got to take any chance you can get.' This team wasn't giving up much, but it worked out in the end."
Davis made three saves to help Fusz stave off Legends after the California-based team got off to a great start.
"It gets really hard because, at the end of the game, they were in our half a lot," Davis said. "You just have got to be on your toes and good to go. One shot could change everything. It felt good to be a part of the defense that helped bring this home."
Lou Fusz 2003 Blue completed a quest on a weekend when three Fusz club reached USYS title games at Scheels Overland Park Soccer Complex. The other two (14-under and 19-under) settled for runner-up finishes.
The Lou Fusz program was started in 1992 by by Lou Fusz Jr. and Don Popovic.
"We knew we were the best team in the nation and we just wanted to go out and prove it every single day and these kids did it," McVey said. "This is a level where you have got to bring your 'A' game every single game and the girls did that this week. We had to call everyone's number and everyone performed very well."
The championship game victory is even more impressive considering Lou Fusz 2003 Blue was coming off a grueling 4-3 overtime victory in Saturday's semifinals against Las Vegas Soccer Academy.
In Sunday's final, Netzel said her team's mindset changed after it pulled into a 1-1 tie before halftime.
"After going into OT (Saturday in the semifinals), it feels great to win this game at the 80-minute mark," Netzel said. "To tie it up in the first half, it gave us the chance to work toward working for a winner in the second half, instead of just trying to get back into the game. It was important."
Fusz 2003 Blue went 1-0-2 in group play before winning its semifinal, including a pair of 1-1 ties. It advanced out of the group based on goal differential thanks to a 3-0 victory against Arsenal Colorado Academy.
The last St. Louis area girls team to win a 16-under title was JB Marine in 1993.
Other members of the national champion Fusz side are: Jillian Beck, Emily Bloomfield, Sarah Foley, Jessica Grayek, Brynn Jeffries, Megan Jette, Kayley Judy, Kylie Mazur, Alexis Mecker, Kasey Neidhardt, Julia O'Neill, Emiko Pope, Brynna Rutherford, Mercedes Schroer and Megan Wiseman.
"We came into this wanting to win it," Smith said. "We worked so hard all season and it paid off. This is history."
U.S. Youth Soccer U16 National Championship
U.S. Youth Soccer U16 National Championship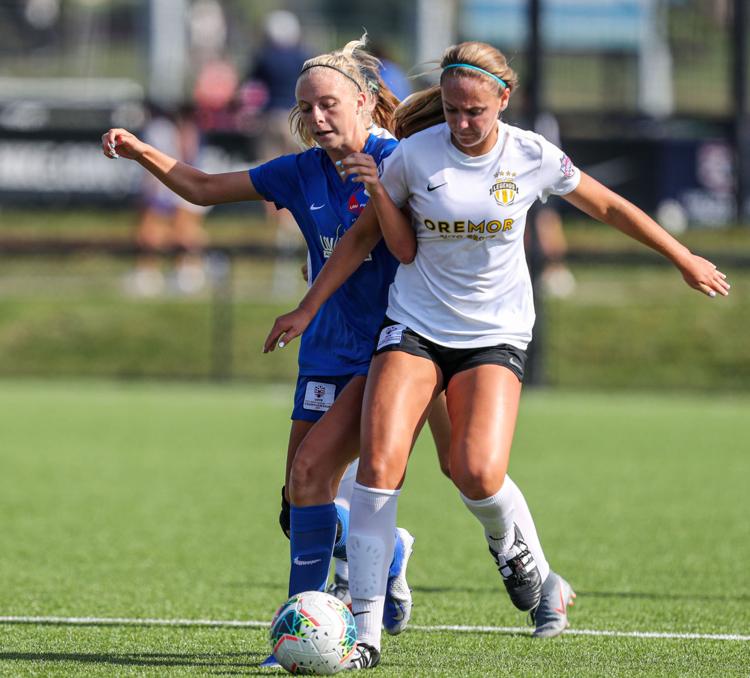 U.S. Youth Soccer U16 National Championship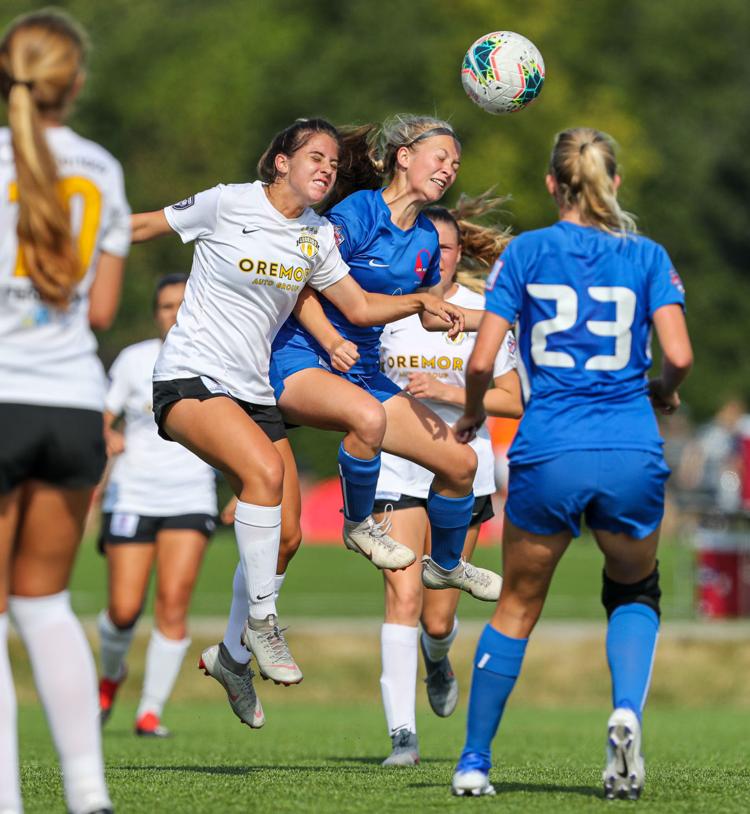 U.S. Youth Soccer U16 National Championship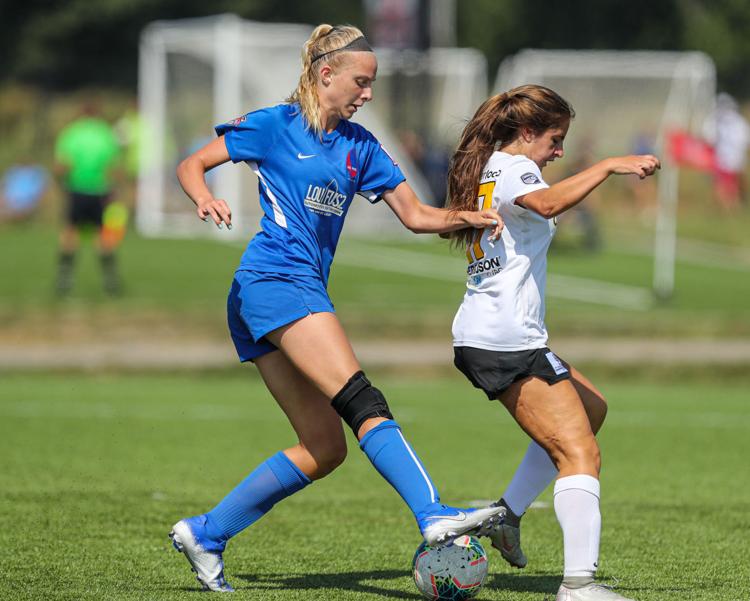 U.S. Youth Soccer U16 National Championship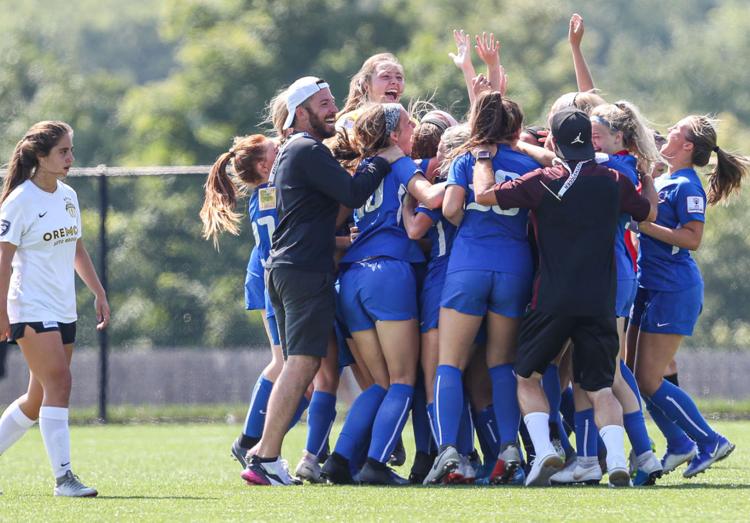 U.S. Youth Soccer U16 National Championship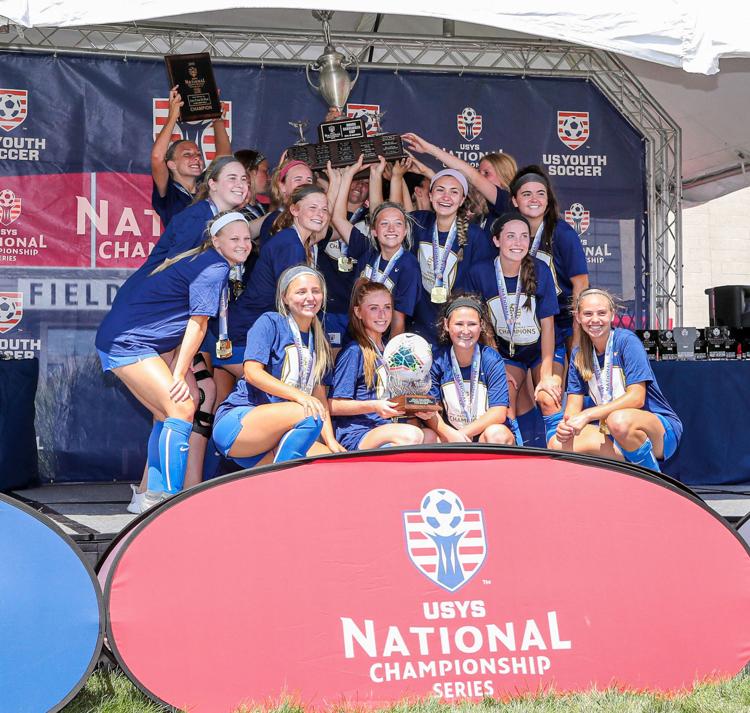 U.S. Youth Soccer U16 National Championship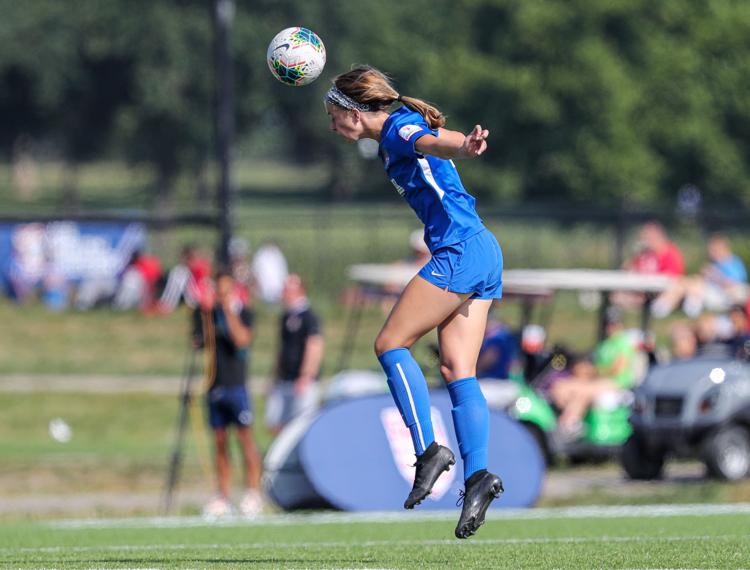 U.S. Youth Soccer U16 National Championship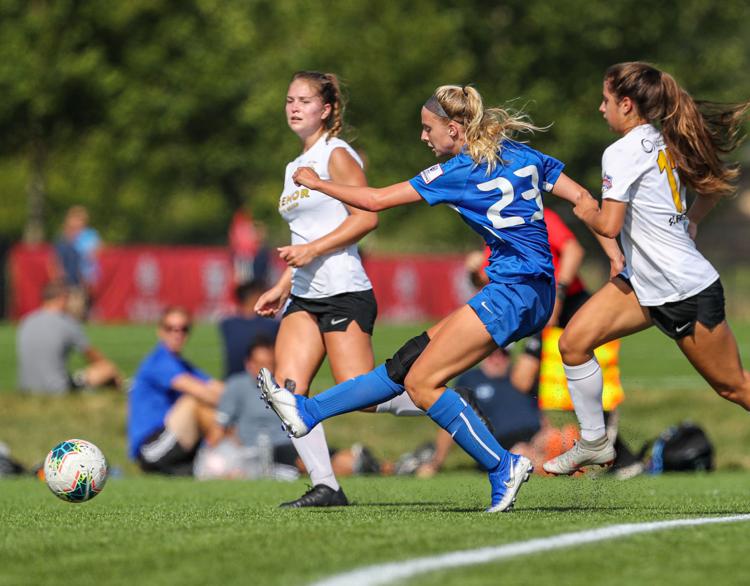 U.S. Youth Soccer U16 National Championship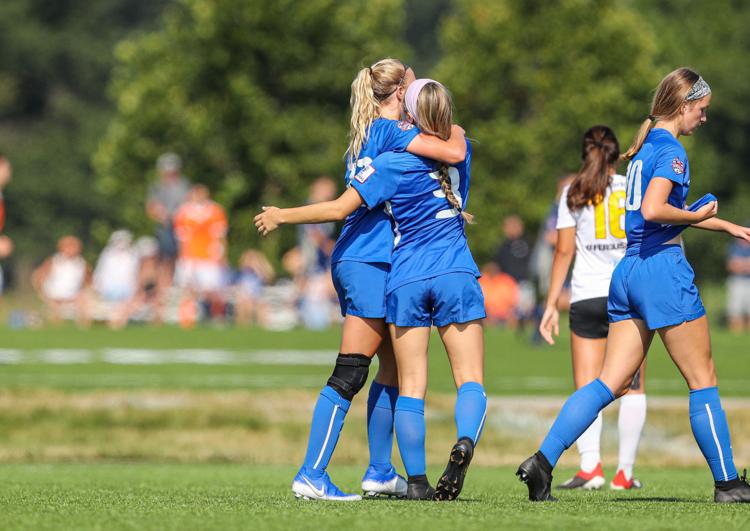 U.S. Youth Soccer U16 National Championship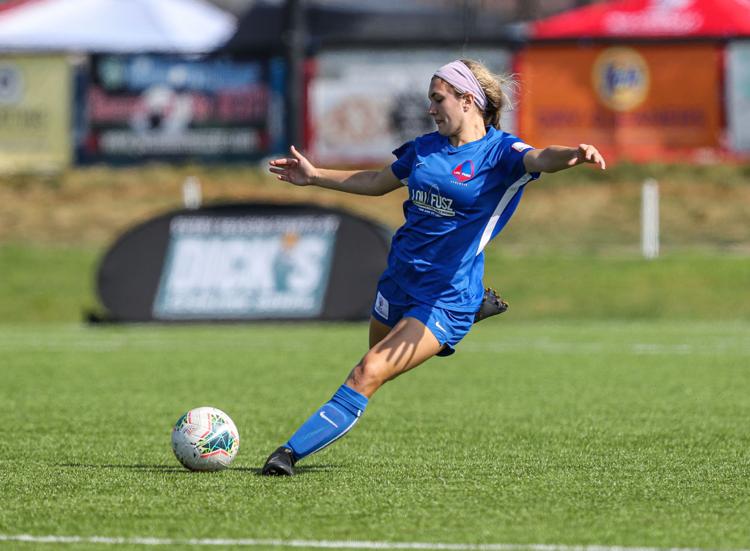 U.S. Youth Soccer U16 National Championship
U.S. Youth Soccer U16 National Championship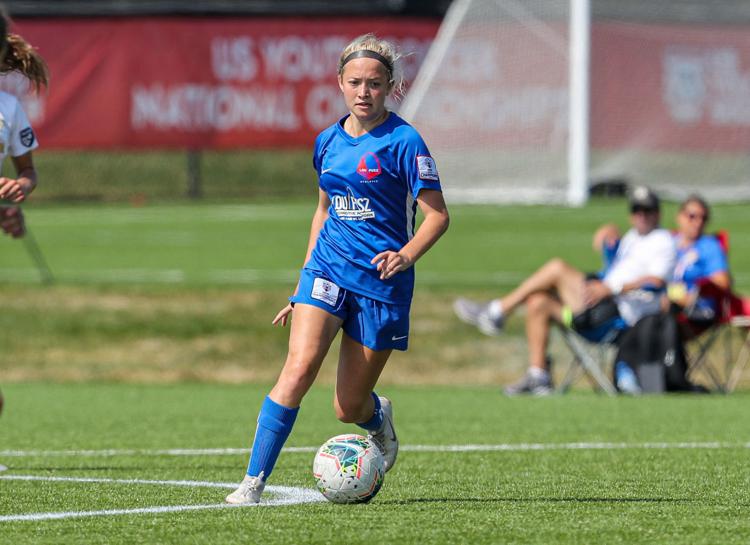 U.S. Youth Soccer U16 National Championship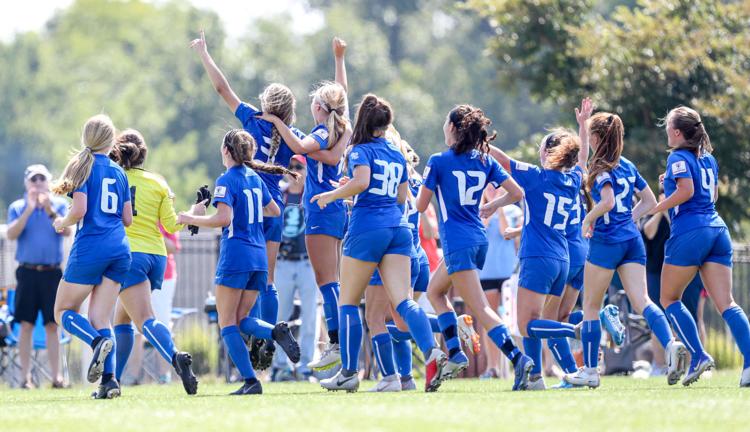 U.S. Youth Soccer U16 National Championship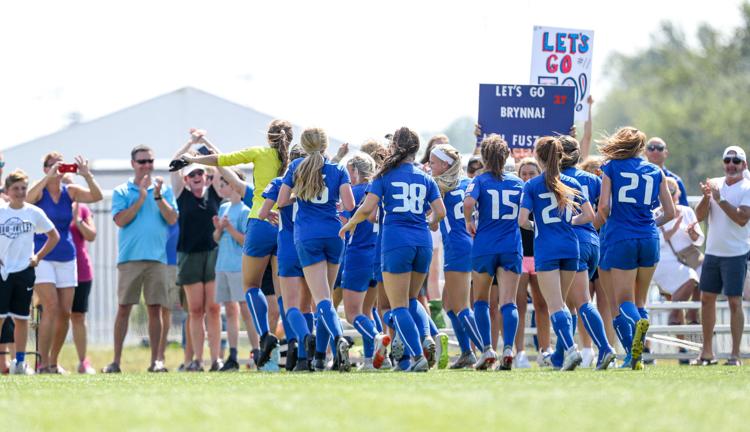 U.S. Youth Soccer U16 National Championship