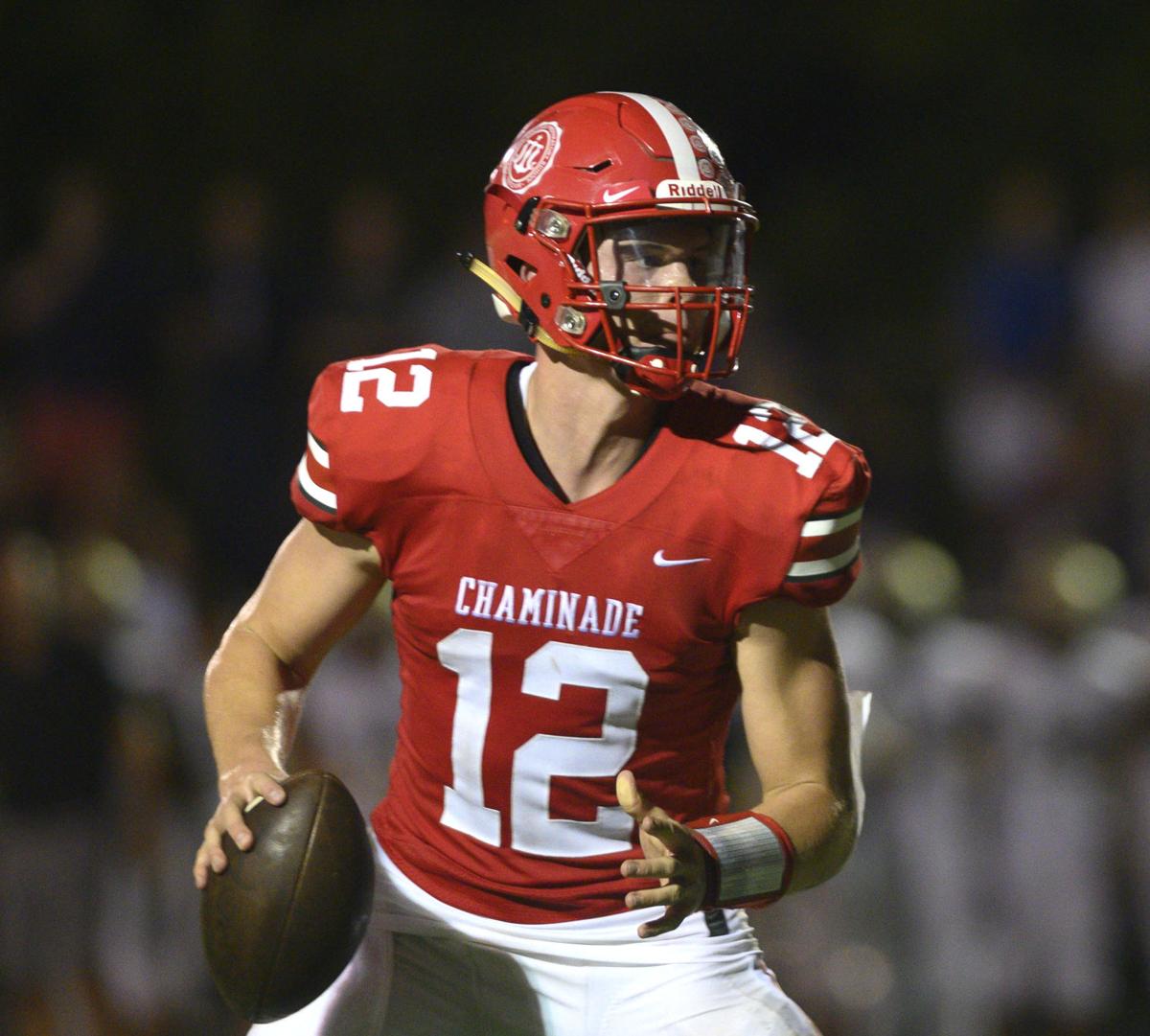 Brady Cook was not about to let the streak come to an end.
The Chaminade senior quarterback threw a pair of fourth quarter touchdowns to help the Red Devils to a 18-13 win over rival St. Louis University High on Friday in a Metro Catholic Conference showdown at SLUH.
Chaminade (5-2, 2-2) has won the last seven games between the schools.
Cook, who is bound for the University of Missouri, connected with Kevin Re on a 10-yard scoring strike with 9 minutes, 17 seconds left to put his team in front stay 12-7. He then hit Grant Finley on a 9-yard TD toss just over three minutes later.
SLUH got close on a 12-yard run by Brendan Hannah with 23 seconds left.
The 6-foot-2, 210-pound Cook hit on 21 of 33 passes for 310 yards and two scores. He also rushed seven times for 51 yards. Cook has 19 touchdowns and four interceptions this season.
Junior running back Amar Johnson led the ground attack with 92 yards on 23 carries. Sophomore Elijah Griffin caught seven passes for 121 yards.
SLUH's last win in the series was a 42-14 triumph on Sept. 21, 2012. The Jr. Bills fell to a 3-4 and 1-3.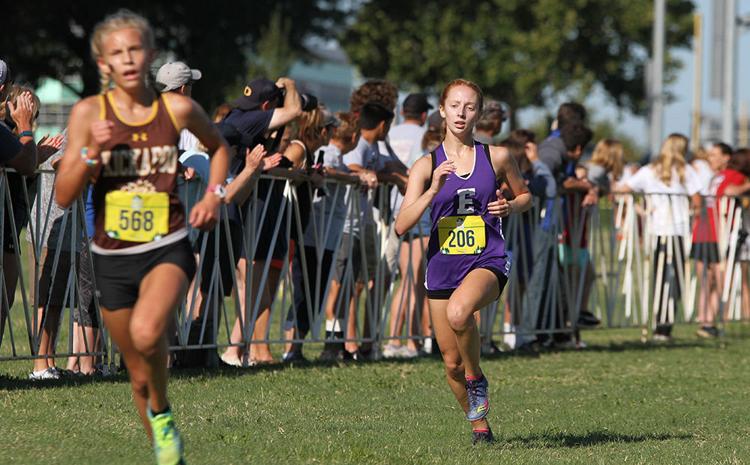 SUBURBAN CROSS COUNTRY CHAMPS CROWNED
The Suburban Conference Cross Country Championships at McNair Park on Saturday provided a repeat boys team champion and a first-time girls champ in the fourth year of the event.
Kirkwood scored 87 points to repeat as boys team champion, edging Parkway West (90), and for the third consecutive season provided the individual winner. AJ Wallach earned those honors, crossing the 5-kilometer course in 16 minutes, 8.29 seconds, to edge Webster Groves senior Charlie Teeter (16:10.59) and Parkway West's Thomas Andersen (16:13.75).
Wallach followed in the footsteps of Christian Baker, who won the Suburban title two consecutive seasons en route to capturing the Class 4 individual state championship in 2018.
On the girls side, Eureka won its first Suburban team championship. Eureka had three runners in the top 11 and all five of its scoring runners in the top 27 for a team score of 68 that easily outdistanced Parkway West (102) for a 34-point margin of victory that is the greatest in the meet's four-year history at McNair.
The Wildcats were led by sophomore Leah Kleekamp, who was the individual runner-up in a personal-best time of 19:12.22. Anna Lombardo, a junior, followed in fifth in 19:17.84, junior Kayla Voelker crossed in 11th (19:46.85) while sophomore twin sisters Erika Wrob (20:27.29) and Haley Wrob (20:27.57) rounded out the team scoring in 26th and 27th.
Lafayette freshman Grace Tyson was the individual champ in 18:56.89. She is the second Lafayette runner to win a Suburban Conference title the last four seasons, joining Mollie Rogan from 2016.
Tyson's breakout freshman season has included a victory in the Paul Enke Invitational and a third-place showing in the Forest Park Cross Country Festival's top division.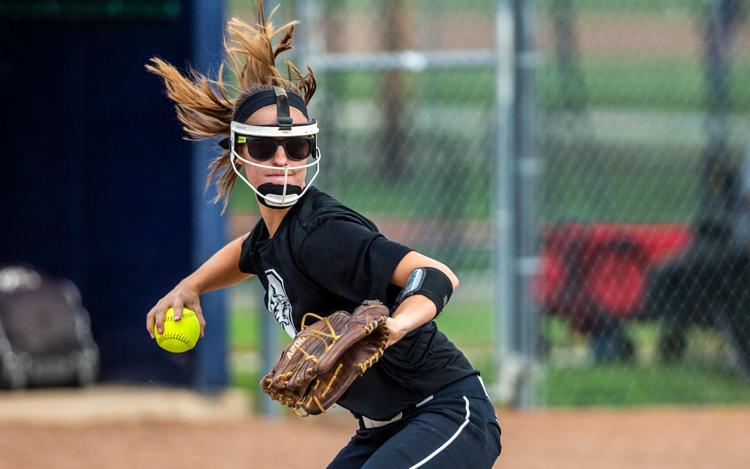 Oakville senior infielder Amanda Fitzwilliam had two homers and seven RBI in the Tigers' 20-3 win at rival Mehlville on Wednesday.
Junior Abby Alonzo also pounded out a pair of round-trippers.
Fitzwilliam is hitting .400 for Oakville (17-4), which has won nine of the last 11. She has a team-high nine homers and 22 RBI.
Alonzo, Fitzwilliam and junior Ella Strickland had three hits each in the contest, which was halted after the fourth inning by the mercy rule.
The Tigers have won the last 21 meetings with Mehlville. The Panthers last victory was a 5-3 triumph on Sept. 27, 2002. Casey Taylor homered and drove in all five runs in that contest 19 years ago.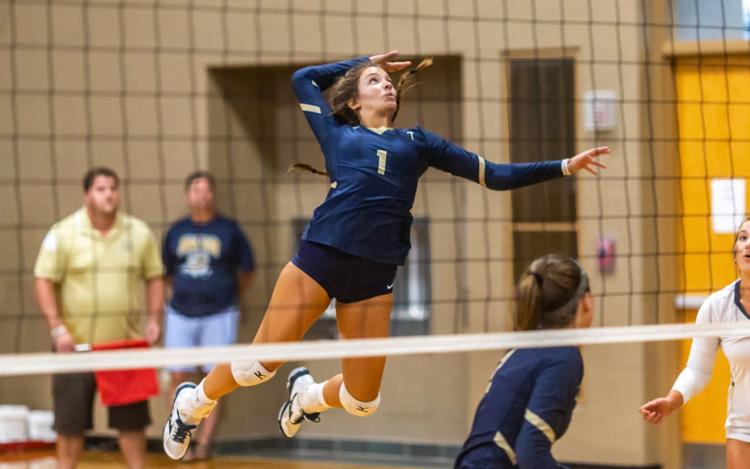 Two Althoff volleyball players reached a pair of milestones in a 25-17, 25-16 win over Edwardsville on Wednesday.
Senior hitter Karinna Gall passed the 1,000-kill mark for her three-plus season career.
Senior hitter/defensive specialist Katie Wemhoener passed the 1,000-mark in digs as well.
Gall will continue her career at Indiana State University.
The Crusaders (21-2) also beat Edwardsville in three sets earlier in the season at the Effingham Tournament. The two could face each other in post-season play later this month.
Althoff, which won the Class 3A title in 2017 and placed second last year, is competing in Class 4A this season.
Junior Sade Adams drilled a walkoff run-scoring single to lead McCluer North to a thrilling 22-21 win over Hazelwood East on Wednesday.
Senior Dashija Jennings had a grand slam for the winners. Jennings and Adams had four RBI each. Rylee Mirth scored the winning run.
North (6-14), which snapped an eight-game losing streak with the win, led 17-6 after two innings.
East scored 13 times in the final frame to tie the game.
The Stars also scored 22 runs in a 22-6 win over Riverview Gardens on Sept. 3.
McCluer North, which beat East 28-12 last season, has won 26 successive games over the Spartans dating back to Sept. 10, 1999.
New Athens' volleyball team is on a 15-match winning streak after capturing the Herrin Tournament title Saturday.
The Yellow Jackets (22-5) are putting together another strong campaign. They lead the Kaskaskia Division of the Cahokia Conference with an 8-0 mark and also won the Sparta Tournament on Oct. 5.
New Athens won 14 matches in a row last season before losing to Christ Our Rock Lutheran in postseason play.
The Yellow Jackets are seeded first in the Raymond Lincolnwood Sectional and will open play as a heavy favorite to win the Valmeyer Regional, which begins Oct. 28.