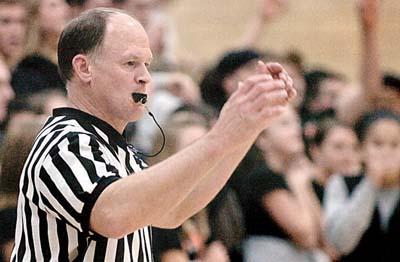 The St. Louis Metro Area High Schools are hosting a recruitment night for new officials.
Anyone interested in learning how to become a high school sports official is encouraged to attend the informal meeting at 7 p.m. April 20 at Parkway West High School.
There will be a two-part program. The first will consist of general information that includes how to register with the state association, how to get trained, where to purchase uniforms and what sports pay the most.
The second session will be a smaller breakout for specific sports. Current and former officials will be on hand to answer any questions. The entire program is expected to last 75 minutes.
Officials are needed for all sports which include baseball, basketball, field hockey, football, lacrosse, soccer, softball, swimming and diving, volleyball, track and field, cross country, water polo and wrestling.