Joe Moore III will never forget the advice.
The Cardinal Ritter senior lineman still recalls the words passed along by his mentor, Perry Jones, who died January 7, 2017.
"He always said, 'Hard work and dedication, that's what it's all about. That's going to get you where you want to be,' " Moore said.
Moore echoed those sentiments Wednesday afternoon just moments before he signed a letter of intent to play football at Arizona State University.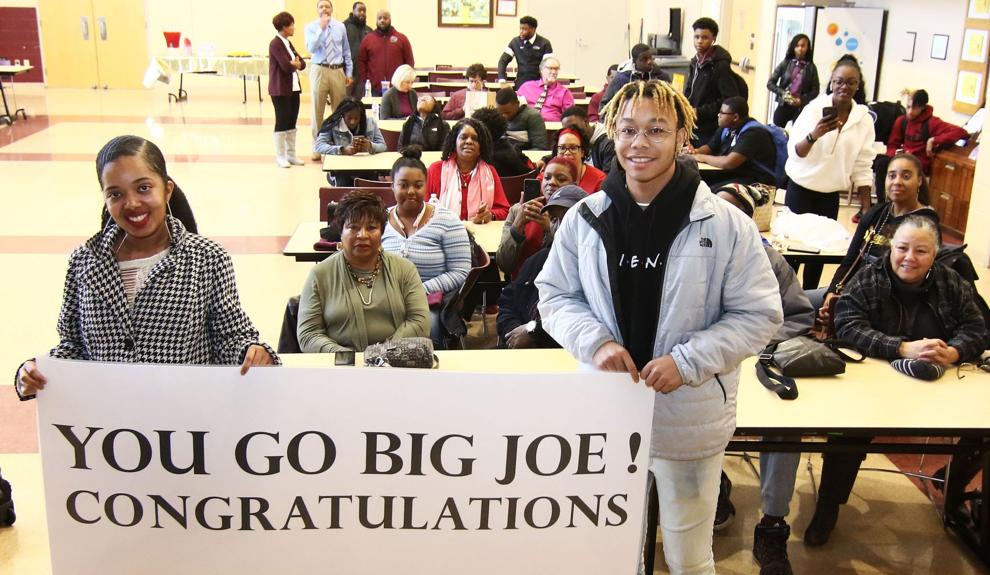 The 6-foot-4, 250-pound Moore was one of the most sought-after defensive ends in the country.
He selected Arizona State over 28 other NCAA Division I offers, including one from the University of Missouri, where his father, Joe Jr., shined as a running back from 1967-1971.
Upon making his choice official, Moore's first words during his speech were to honor Jones, who went by the nickname, PJ.
"He was somebody that touched my heart," Moore said in front of a large gathering of relatives and fellow classmates. "He spent so much time with me, not just making me an athlete, but helping me become the person that I am."
Moore was 7 years old when he first met Jones, who ran an AAU basketball team at the time. A former coach and official at the Mathews-Dickey boys club, Jones took Moore under his wing.
"At the time, he was a little silly, like little boys are sometimes," Moore Jr. said. "(Jones) helped him get serious, turn things around."
Moore III took Jones' death hard. But it also motivated him. A late bloomer, Moore III played sparingly as a sophomore.
After Jones' passing, the youngster began working and training harder in an effort make sure Jones' extra work with him was meaningful.
It paid off as Moore III quickly developed into a pass-rushing monster.
"I told him, 'I'm going to get big one day and thank you in my speech,' " Moore III said. "I kept my promise."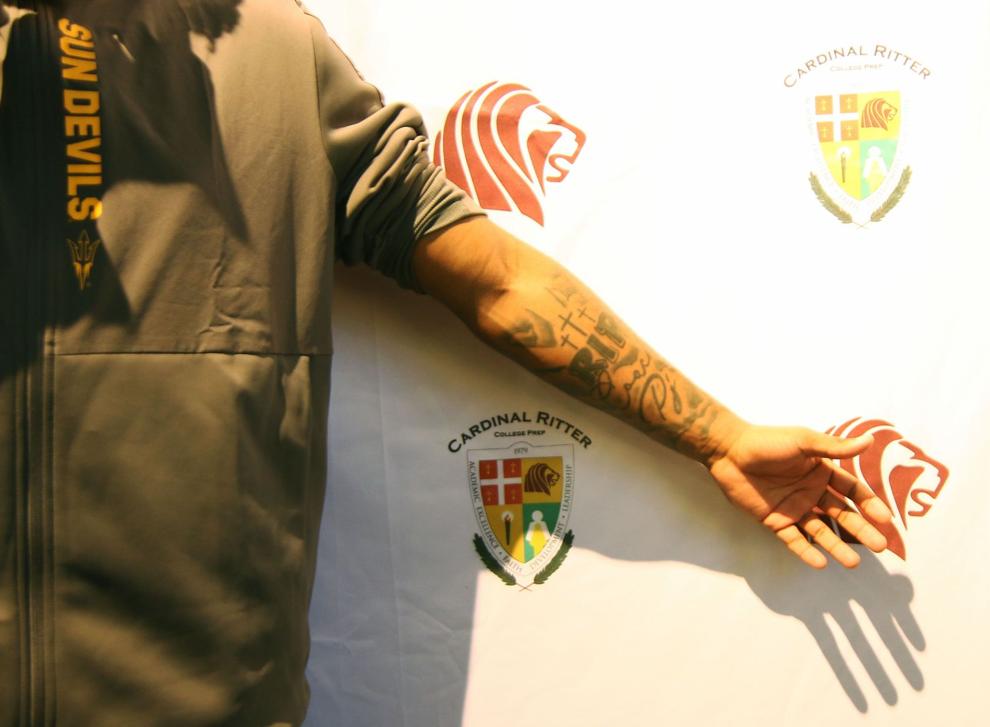 Moore III has a tattoo with the letters PJ as a tribute on his arm
"I'm all about making him proud of me," Moore III said.
Moore III, a four-star recruit, was ranked 17th in the country among defensive linemen by 247Sports. His last official visit was to Arizona State, where he immediately clicked with coach Herm Edwards, who spent 10 years as a player in the NFL and also had coaching stints with the New York Jets, Kansas City Chiefs and Tampa Bay Buccaneers.
The decision came as a surprise to Joe Jr., who wanted his son to follow in his footsteps.
"You would need 17 janitors to clean up all (my) tears," Moore Jr. said. "But, I know it's what's right for him that matters."
Moore III said he simply did not want to follow in his father's footsteps but would rather make his own noise at a different college.
"I just felt like I wanted to be my own person," Moore III said. "My own path."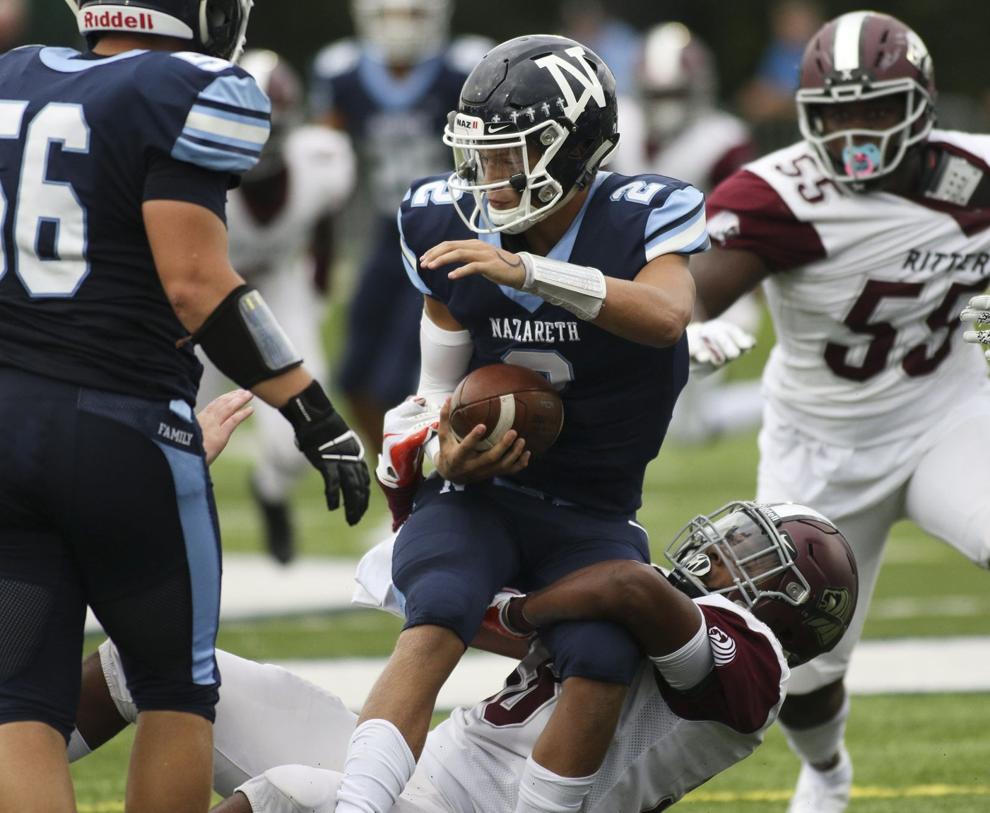 Cardinal Ritter senior quarterback Mekhi Hagens said Moore III was a terror on both sides of the ball.
Although Moore III will spend his college days on defense, Hagens will never forget how his good friend protected him in the pocket.
"It's a special bond with a quarterback and his linemen," Hagens said. "He had my blind side. I never had to worry about anything."
Moore III also gave credit to former Cardinal Ritter coach Brandon Gregory, who said that his biggest thrill was watching Moore, "develop from a big (giant) into a fine young man."
The Lions had their season scrapped after seven games when it was discovered they used an ineligible player in the first week of the season.
That didn't slow down the chase for Moore III, who became a sought-after commodity after a strong junior season and a stellar performance at the United Stars Showcase camp in March. He said Minnesota, Illinois, Missouri and North Carolina were among his final choices.
For now, he intends on moving forward to continue to honor his friends and family.
"I'm just a regular kid from St. Louis, playing football in the streets and in the backyards," Moore III said. "Now, that I've gotten this far, it's emotional. I've just got to keep on working on the new chapter in my life."
Class of 2020 football signings, Division I and II
| First | Last | High school | University |
| --- | --- | --- | --- |
| Bennie | Anderson | Westminster | Yale |
| Noah | Arinze | Webster Groves | Oklahoma |
| Josh | Baker | Eureka | Arizona |
| Donavan | Bieber | Columbia | Northern Illinois |
| Itayvion | Brown | Lutheran North | Minnesota |
| Lanell | Carr | De Smet | West Virginia |
| Brady | Cook | Chaminade | Missouri |
| Mookie | Cooper | Pattonville | Ohio State |
| Jake | Cracchiolo | Oakville | Southwest Baptist |
| Tyler | Dixon | CBC | Kent State |
| Antonio | Doyle | Lutheran North | Texas A&M |
| Jonathan | Edwards | Parkway North | Indiana State |
| Brady | Feeney | CBC | Indiana |
| Jacob | Ferguson | Troy | Northern Iowa |
| James | Frenchie | Trinity | Illinois |
| Mitchesll | Gildehaus | Borgia | Memphis |
| Cameron | Griffin | Lutheran North | Western Michigan |
| Izaiah | Hartrup | Fort Zumwalt North | SIU Carbondale |
| Drake | Heismeyer | Francis Howell | Missouri |
| Jake | Holten | Collinsville | Southeast Missouri |
| Antonio | Johnson | East St. Louis | Texas A&M |
| Jordan | Johnson | De Smet | Notre Dame |
| Jathen | Jones | Carnahan | SIU Carbondale |
| Cameron | Kirkpatrick | Edwardsville | McKendree |
| Bennet | Krebs | Mater Dei | Drake |
| Reggie | Love | Trinity | Illinois |
| Jay | Maclin | Kirkwood | Missouri |
| Julian | McBride | Chaminade | Ball State |
| Joe | Moore III | Cardinal Ritter | Arizona State |
| Jacob | Morrissey | Edwardsville | Southeast Missouri |
| Tim | Nesslage | Fort Zumwalt North | Drake |
| Cairo | Payne | Fort Zumwalt North | Missouri State |
| Cameron | Powell | CBC | Southeast Missouri |
| Martez | Poynter | Trinity | Toledo |
| Matt | Rouse | Oakville | Southwest Baptist |
| TJ | Rush | Trinity | Miami (Ohio) |
| Jake | Seidel | Seckman | Missouri State |
| Javontez | Spraggins | East St. Louis | Tennessee |
| Kevin | Tyler | Ritenour | Illinois |
| John | Volmert | Vianney | SIU Carbondale |
| Darius | Walker | East St. Louis | Illinois State |
| Armon | Wallace | De Smet | Missouri State |
| Mitch | Walters | Mehlville | Missouri |
2019-20 Post-Dispatch Super 30: National Signing Day
No. 1: Teriyon Cooper, Pattonville, ATH
No. 2: Antonio Doyle, Lutheran North, LB
No. 3: Jordan Johnson, De Smet, WR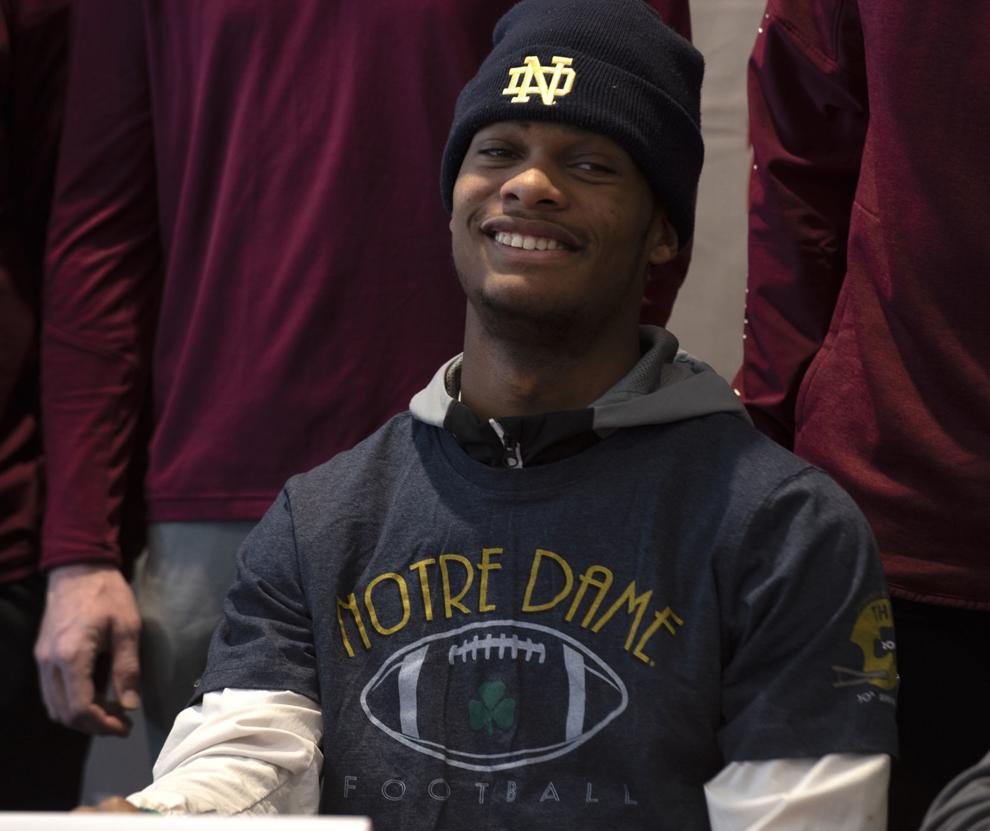 No. 4: Antonio Johnson, East St. Louis, S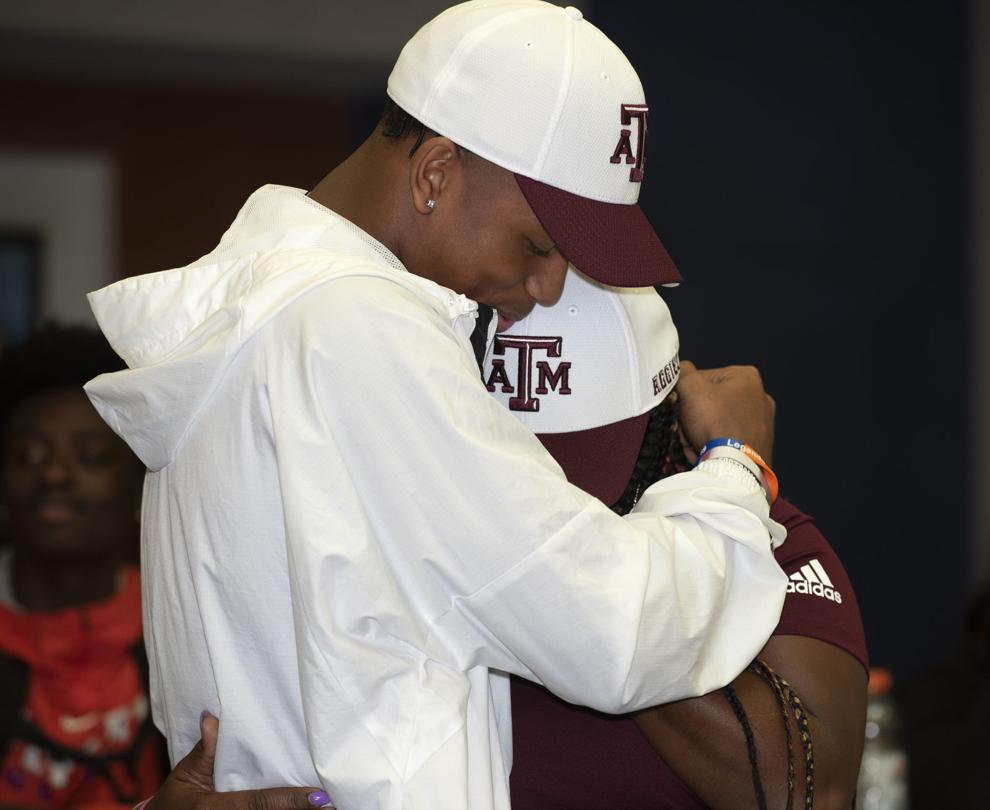 No. 5: Itayvion Brown, Lutheran North, WR/LB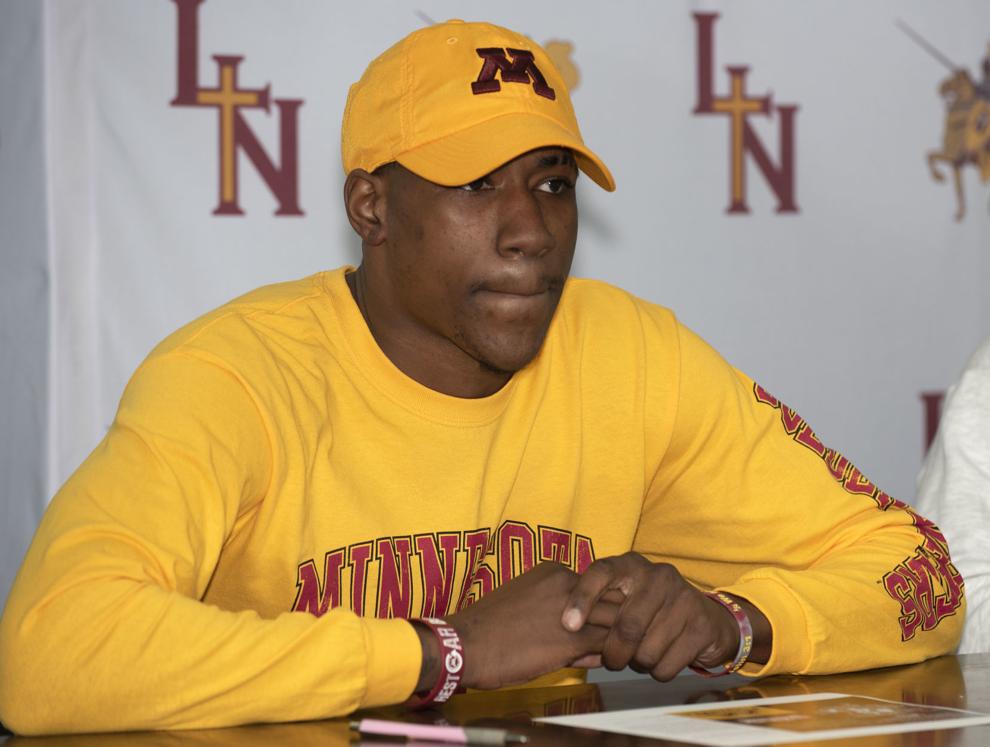 No. 6: Reggie Love, Trinity, RB
No. 7: Noah Arinze, Webster Groves, DE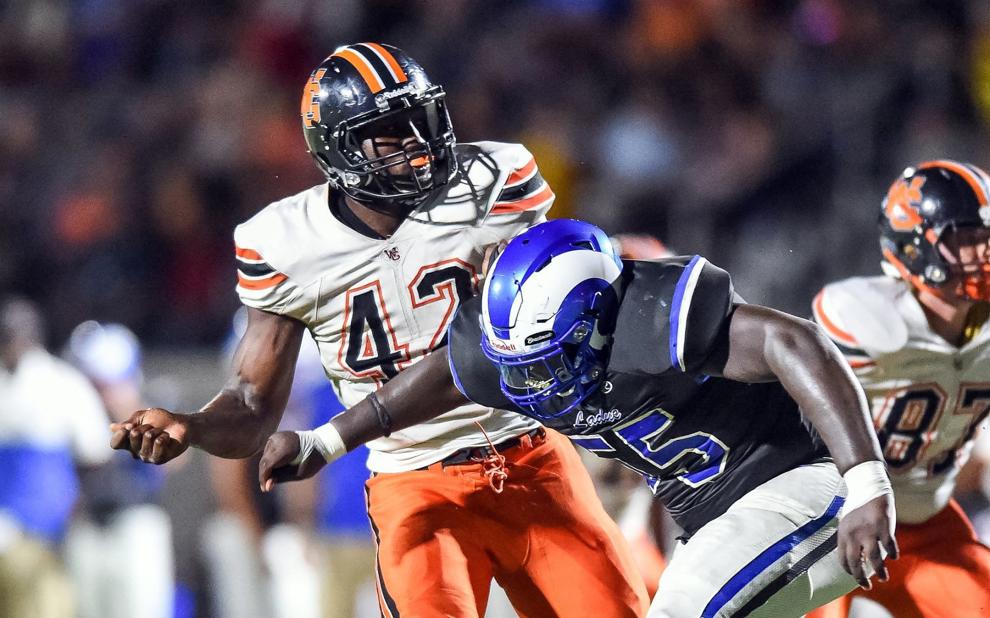 No. 8: Joe Moore III, Cardinal Ritter, DE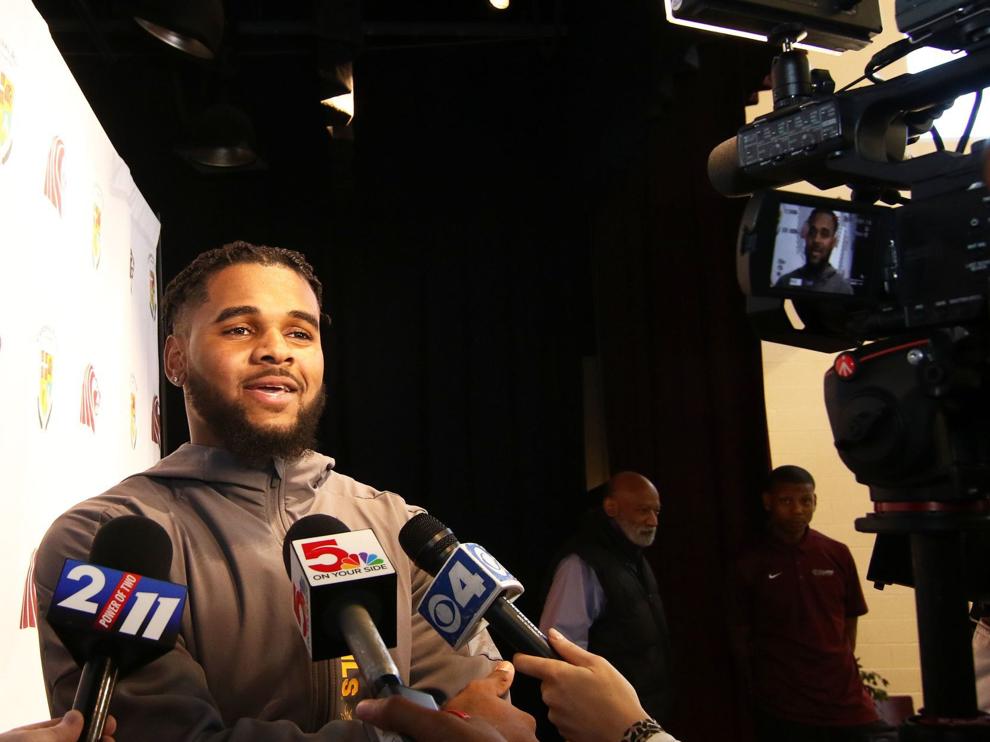 No. 9: Lanell Carr, De Smet, LB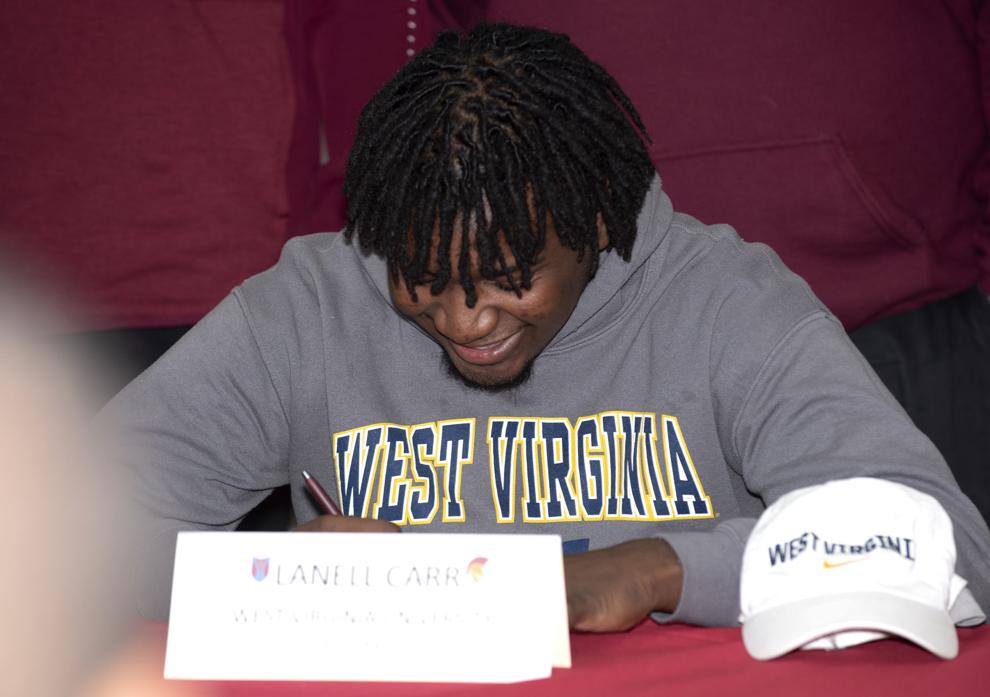 No. 10: Javontez Spraggins, East St. Louis, OL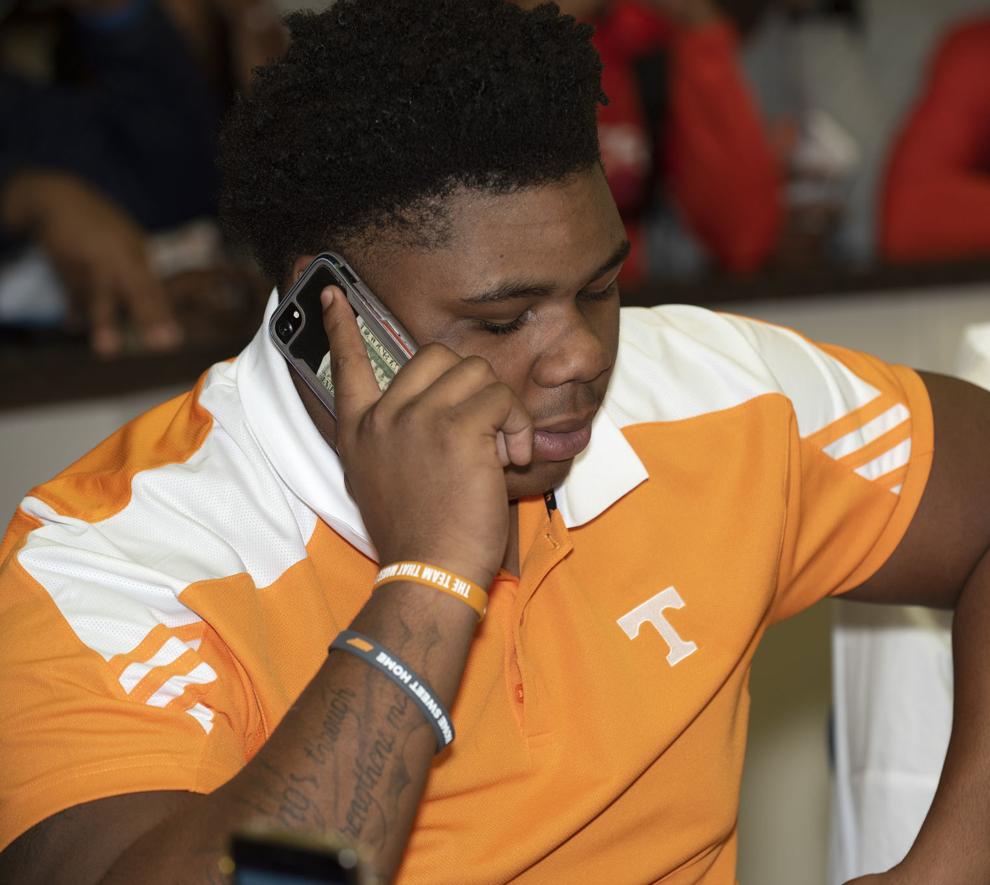 No. 11: Kevin Tyler, Ritenour, OL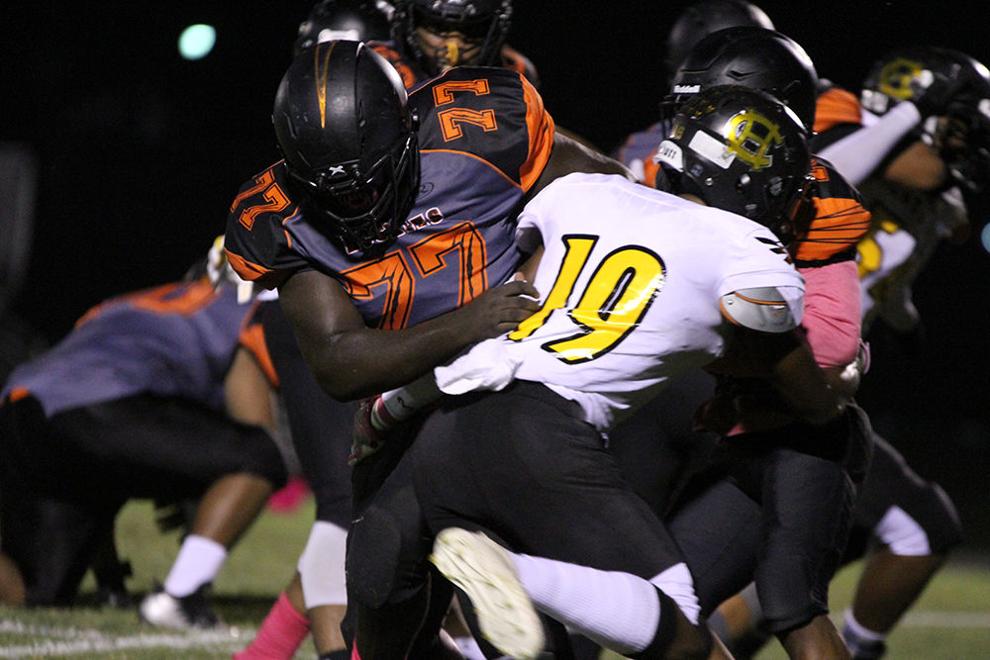 No. 12: Jalen St. John, Trinity, OL
No. 13: Kevon Billingsley, East St. Louis, DT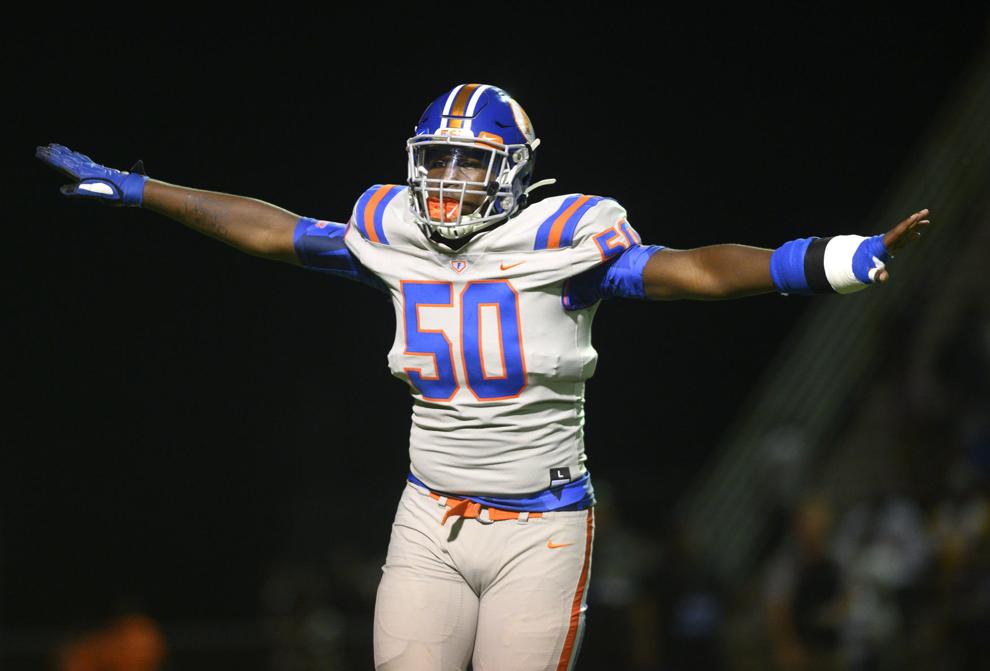 No. 14: James Frenchie, Trinity, WR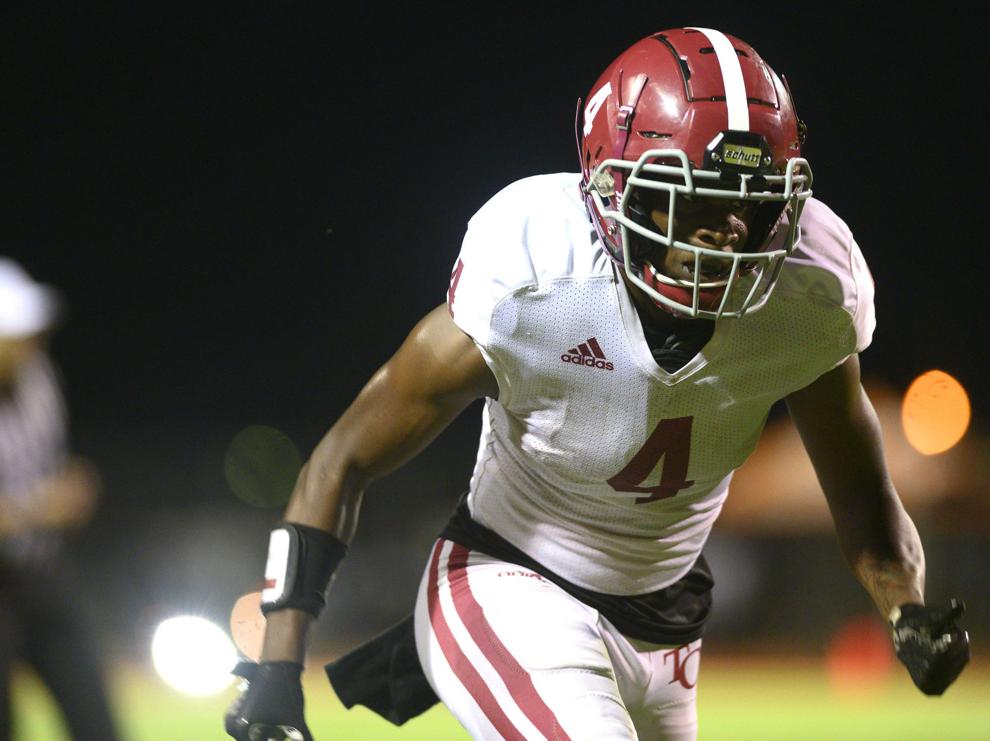 No. 15: Lawaun Powell Jr., East St. Louis, WR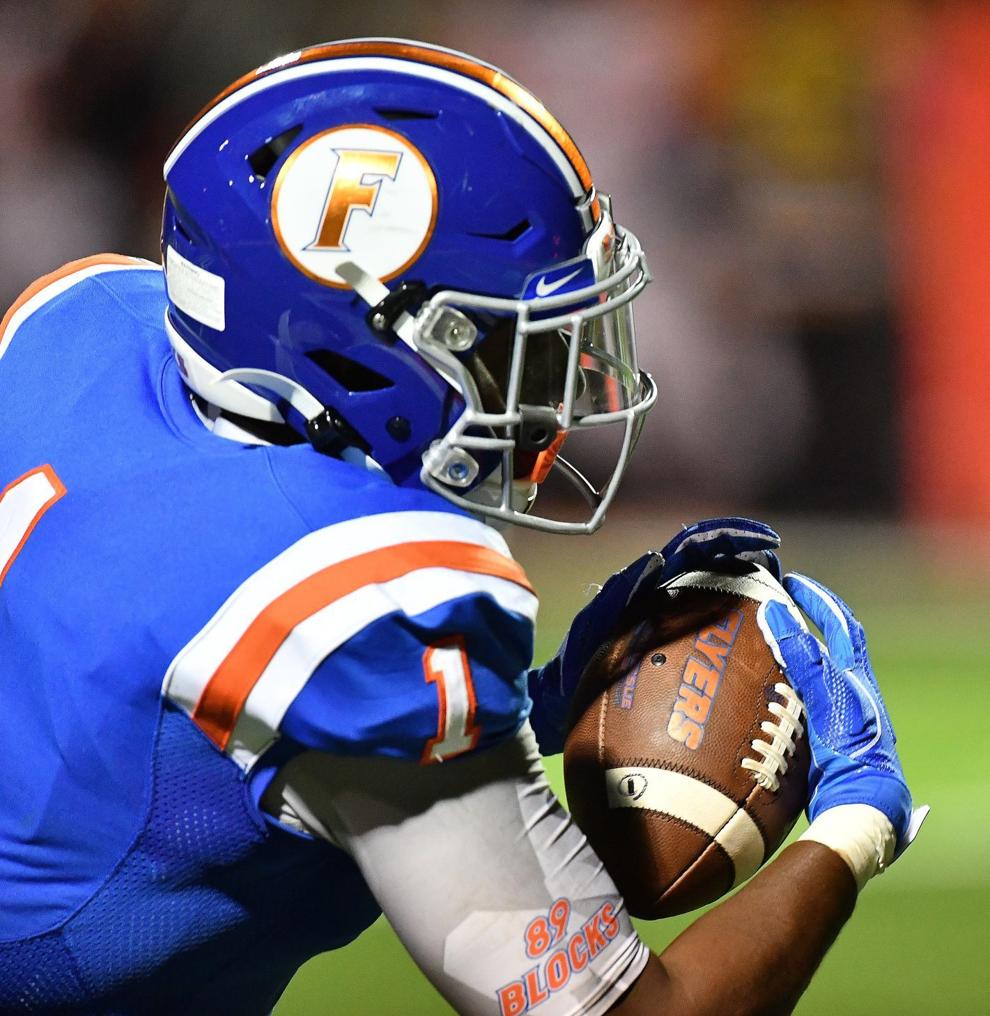 No. 16: Brady Cook, Chaminade, QB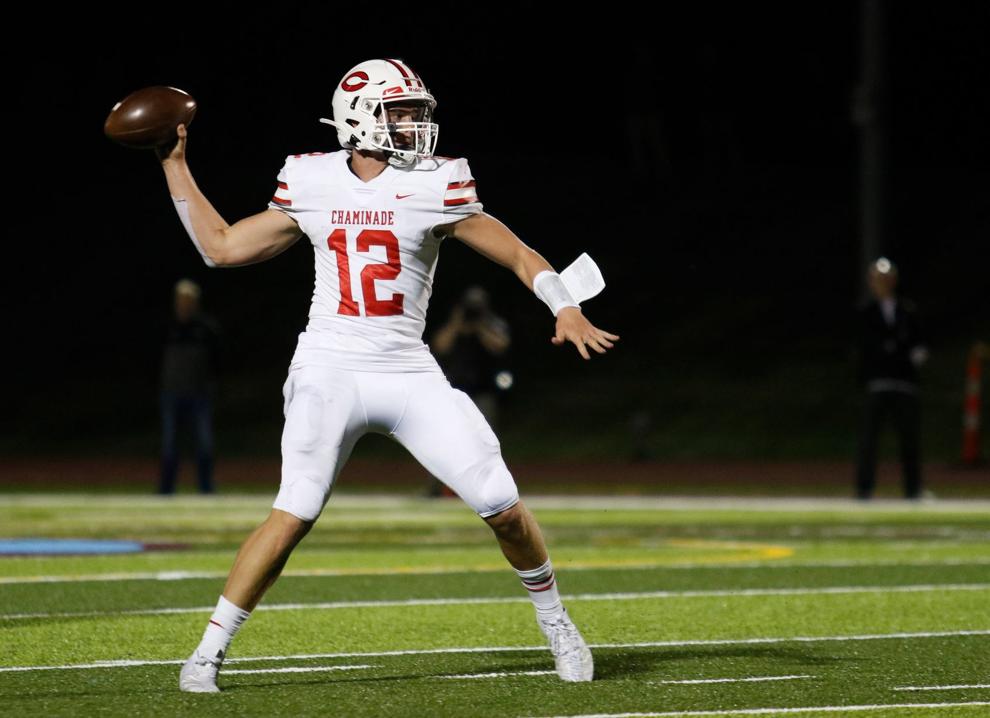 No. 17: Jay Maclin, Kirkwood, WR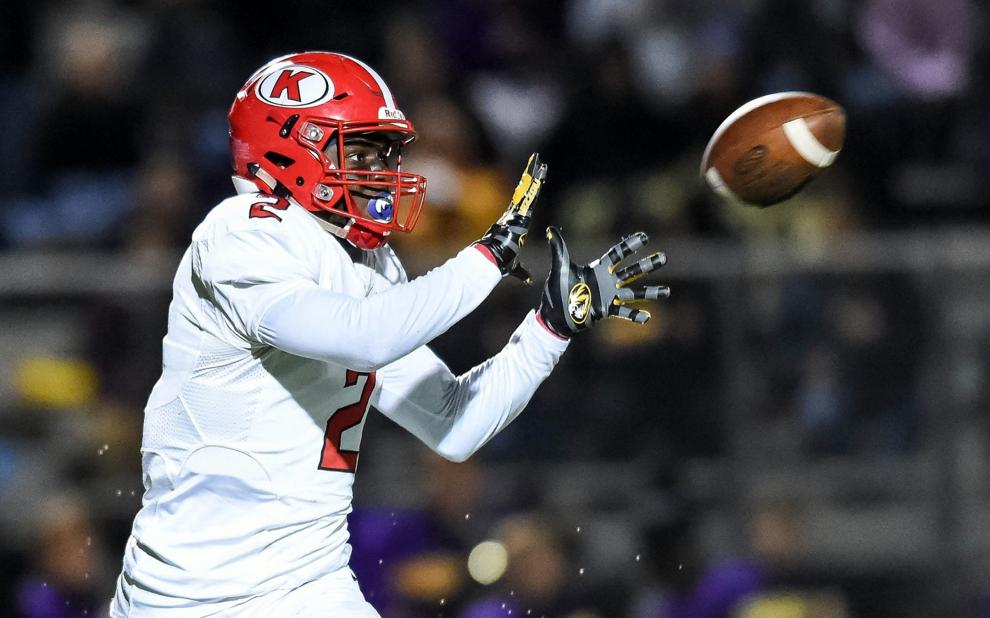 No. 18: Brady Feeney, CBC, OL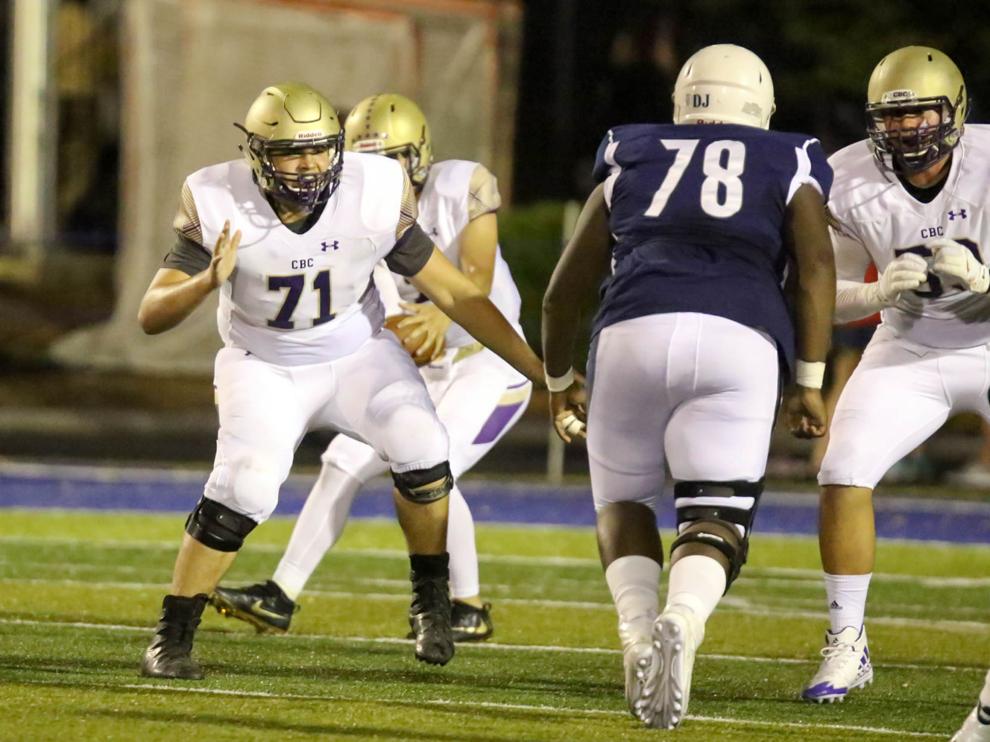 No. 19: Traevon Williams, Hazelwood West, OL
No. 20: Drake Heismeyer, Francis Howell, OL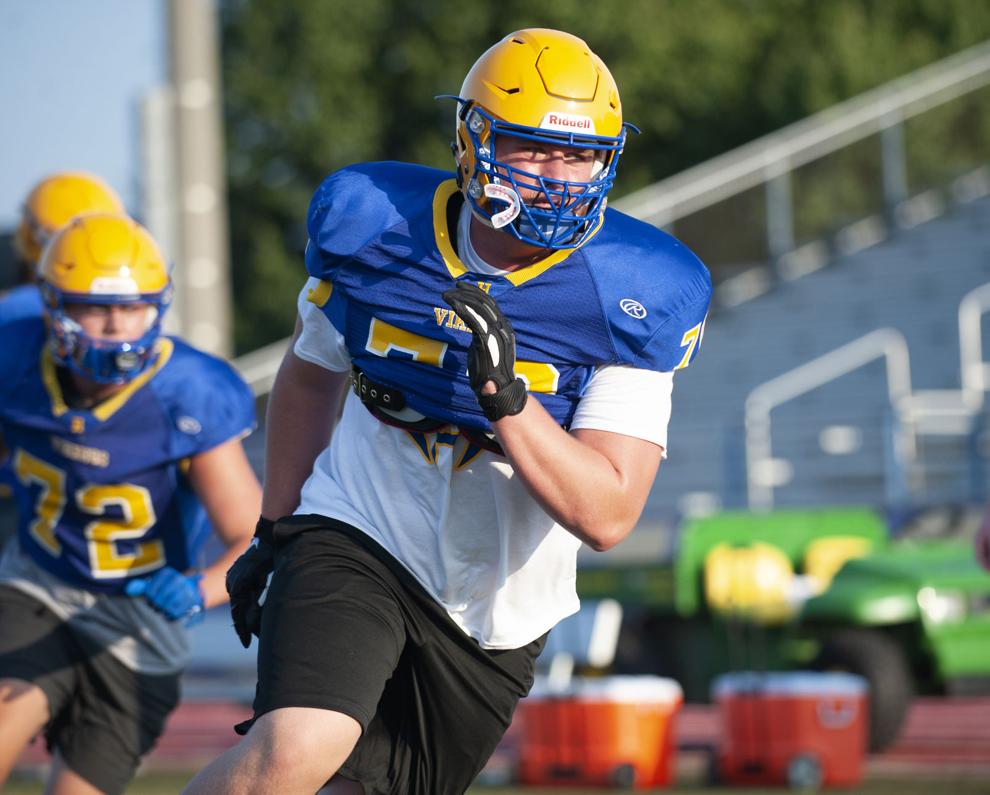 No. 21: Mitchell Walters, Mehlville, OL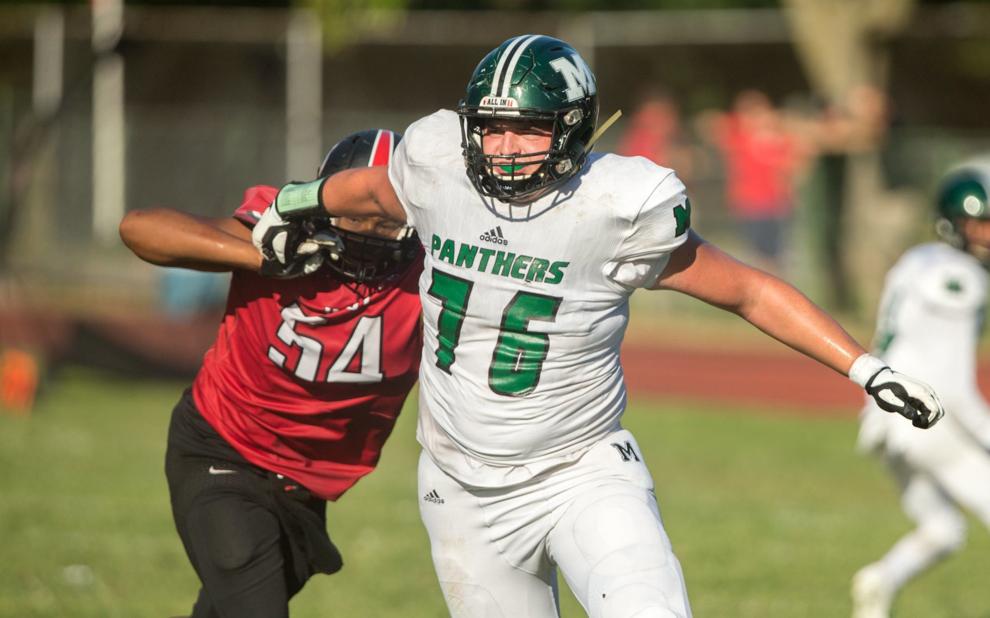 No. 22: Josh Baker, Eureka, OL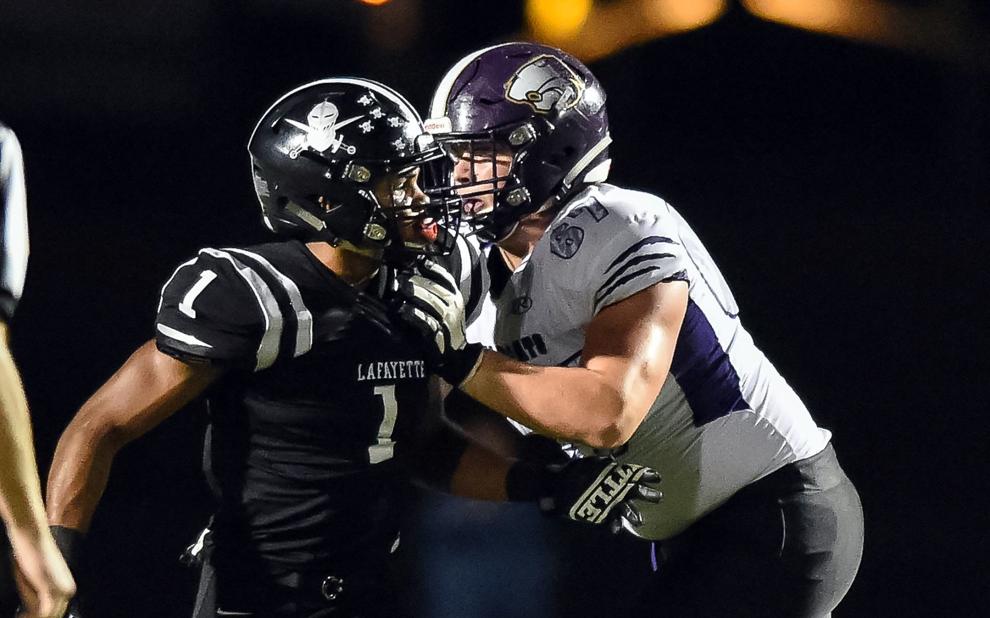 No. 23: Mekhi Hagens, Cardinal Ritter, QB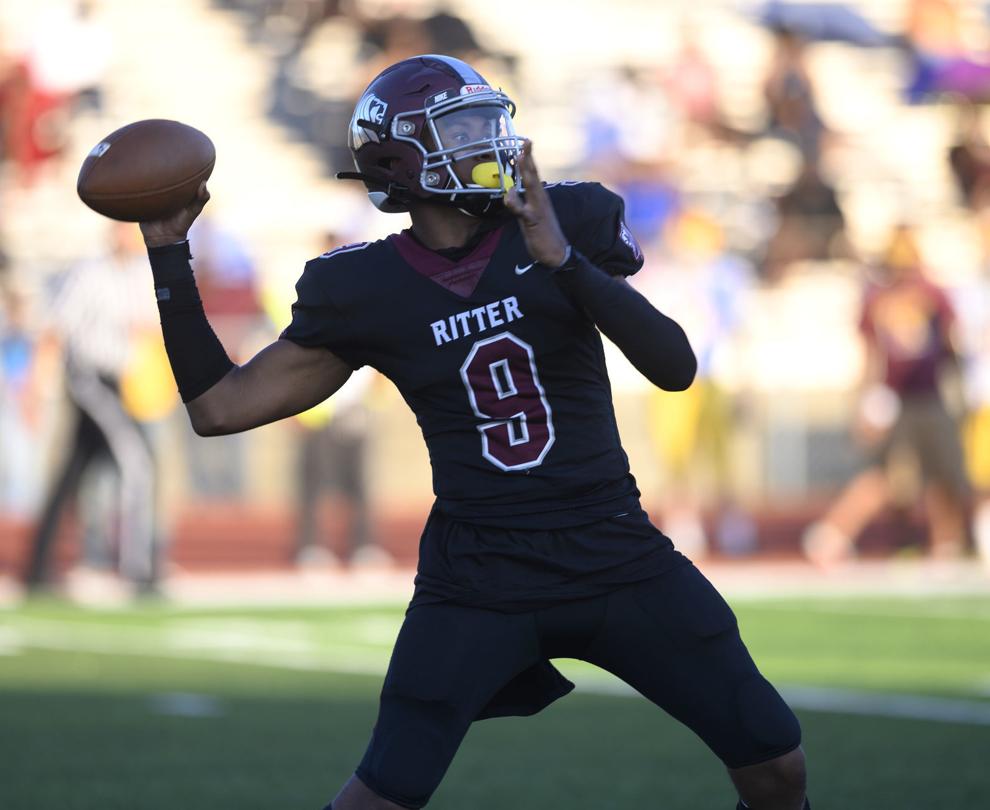 No. 24: Armon Wallace, De Smet, DT
No. 25: Cam Griffin, Lutheran North, DB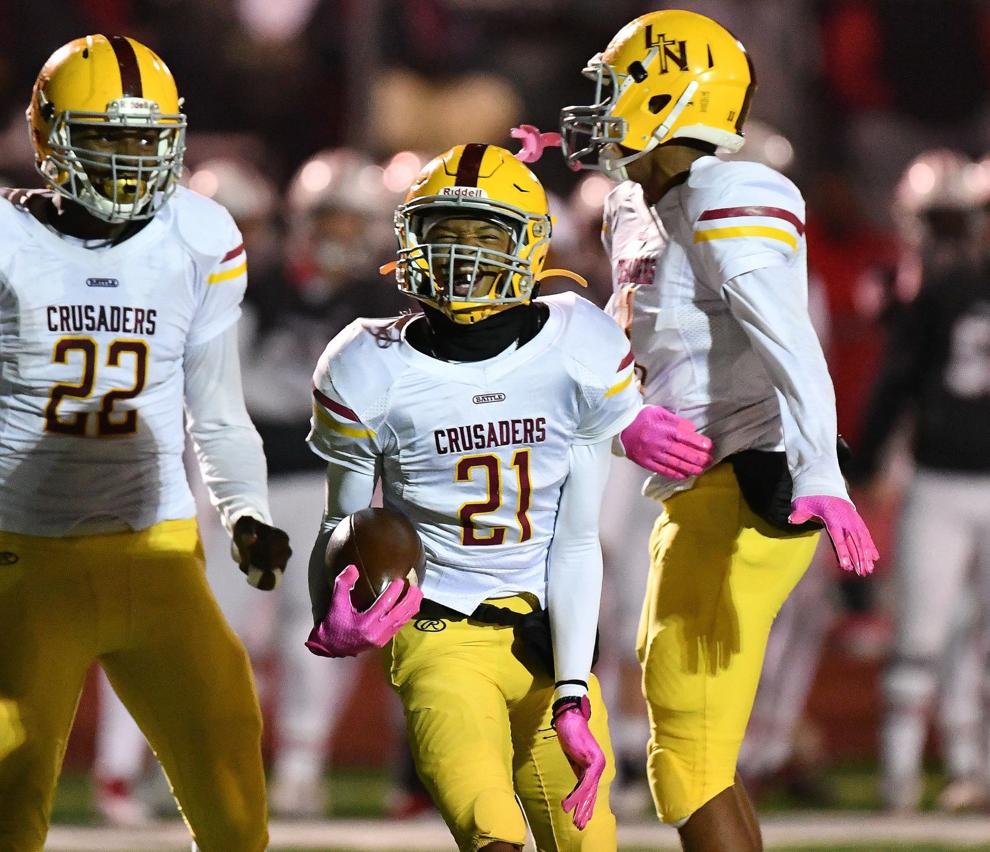 No. 26: TJ Rush, Trinity, S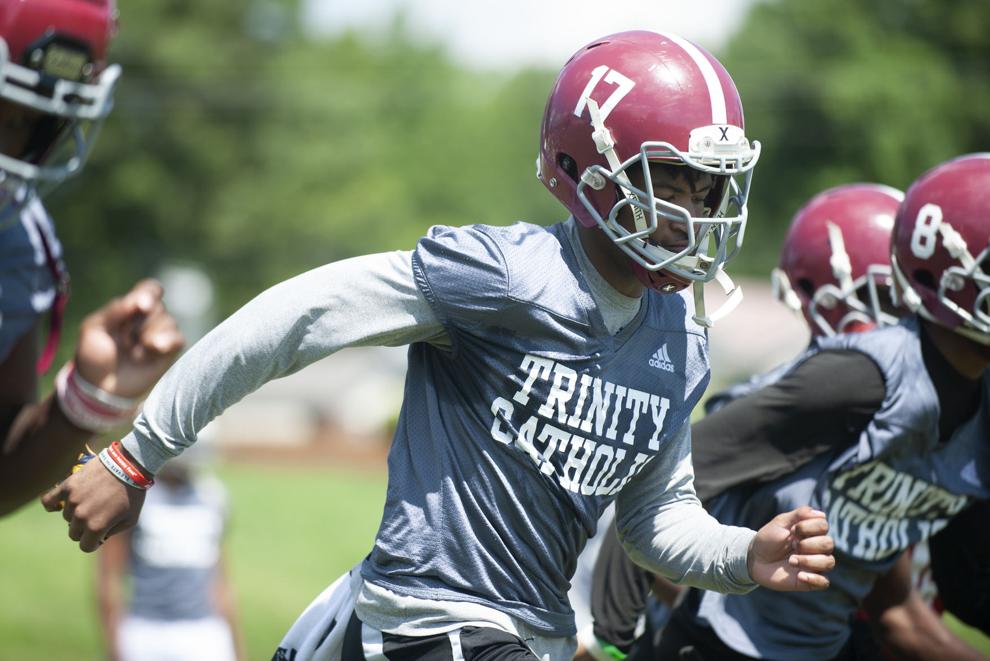 No. 27: Latrez Shelton, Cardinal Ritter, CB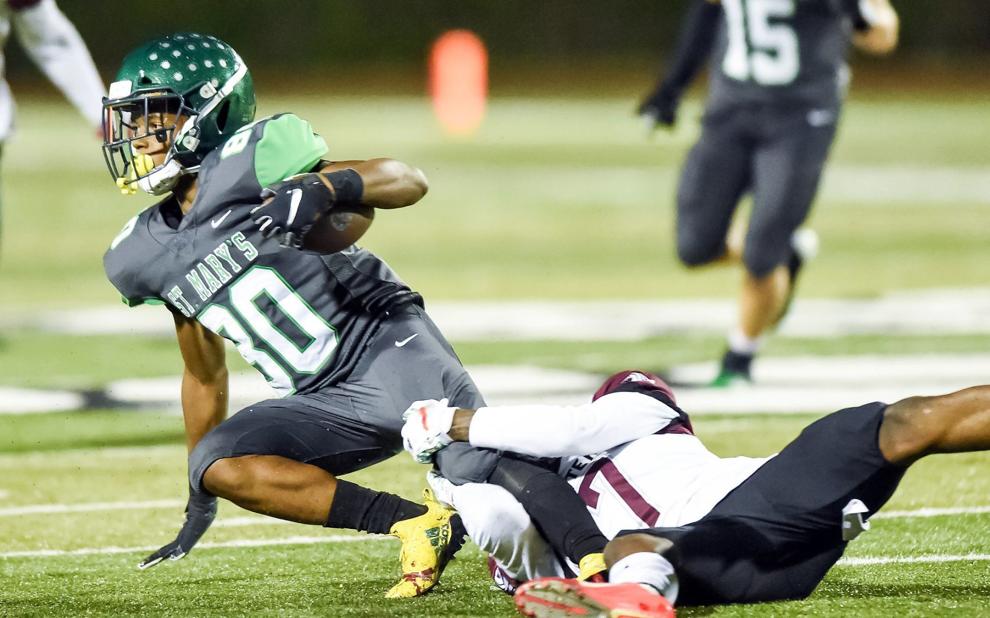 No. 28: Martez Poynter, Trinity, DL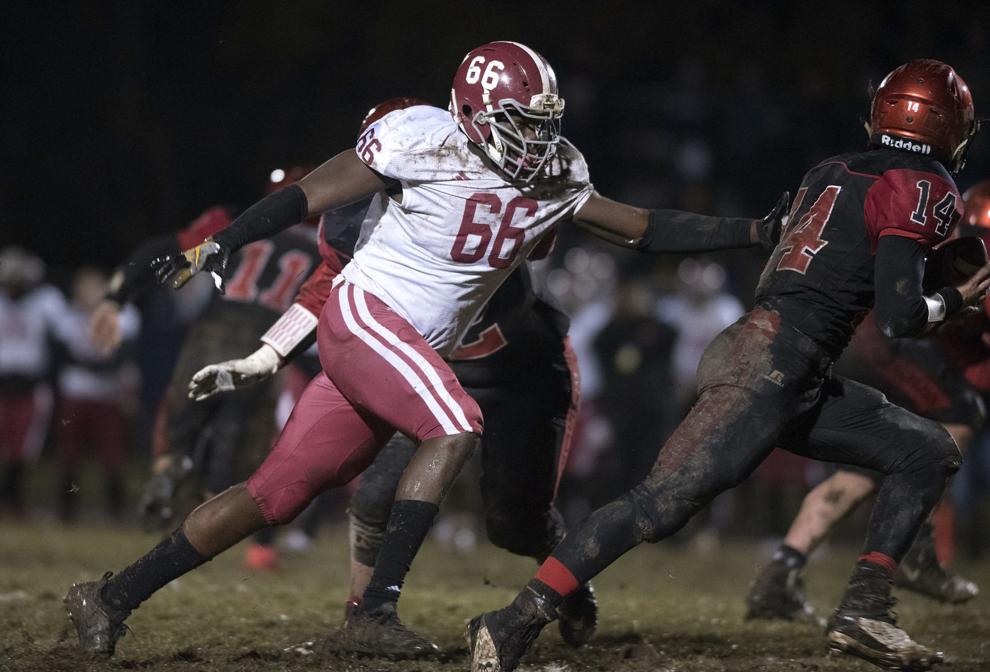 No. 29: Demetrius Washington, Riverview Gardens, WR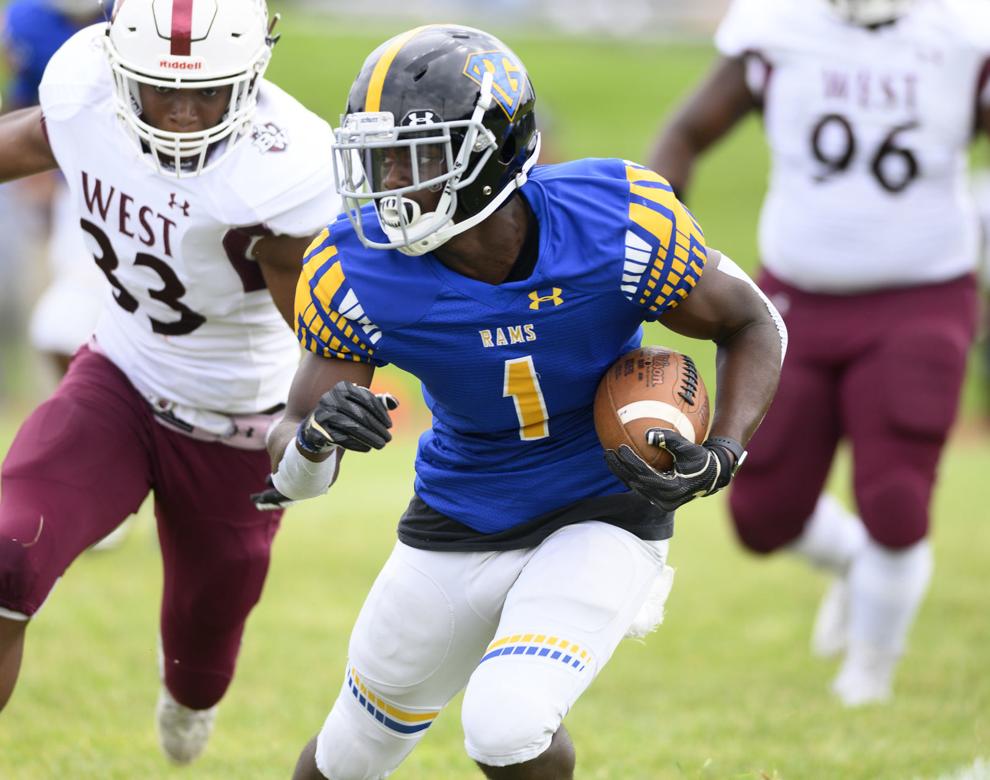 No. 30: Jake Seidel, Seckman, OL