CREVE COEUR — Lanell Carr tossed and turned. Armon Wallace slept just fine. Jordan Johnson woke up nice and easy Wednesday morning.
A little too nice and easy for the folks at Notre Dame.
A senior receiver for the De Smet football team, Johnson had a message waiting on him when he opened up his phone. Notre Dame's football staff was looking for his paperwork.
"I got a text pretty early," Johnson said with a chuckle.
Wednesday marked the first day senior football players could sign binding letters of intent with NCAA Division I programs. The early period runs through Friday. The regular signing period begins Feb. 8 and goes to April.
Carr, Johnson and Wallace all had their national letters of intent signed, sealed and faxed to their respective universities when they walked into De Smet's Innovation Center for a ceremony in front of their families, friends, coaches and teammates.
It's been a busy two and half weeks for the Spartans. On Nov. 30 they won the Class 6 state championship, the school's second. On Sunday, they celebrated their victory with a banquet at Ballpark Village. Wednesday morning, they made their college destinations official.
"It's been real exciting," said Wallace, who signed with Missouri State. "It felt good to win that state ring. I took my official visit (to Missouri State) the week after state. That was real fun."
A 6-foot and 285-pound defensive lineman, Wallace was ready for Wednesday, but not enough to disrupt his sleep schedule.
"I was knocked out," Wallace said. "I was excited, I wasn't nervous at all. I woke up and got ready to sign."
Carr barely caught a wink. The 6-foot-3 and 230-pound hybrid defensive lineman/linebacker followed through on his pledge to West Virginia. He was crackling with energy the night before and couldn't keep his excitement at bay.
"I was up all night," he said. "I couldn't sleep."
This was unusual for Carr. Even before big games he managed to slumber on Thursday. It shows how much this meant to him and his family.
"I know if I have a game Friday I need rest so I can play well," Carr said. "This is something different."
The last few weeks were a roller coaster for Carr. He was ejected from De Smet's semifinal win over Raymore-Peculiar in the opening minutes of the fourth quarter. The ejection triggered an automatic suspension for the state championship game. He was sidelined for a game he spent his entire high school career working towards. As much as it hurt, Wednesday was a reminder of what he still has in front of him.
"It's motivating for me since I missed the state game," Carr said. "I want to take it all out to next year."
The way Carr handled himself in the midst of a dream-shattering experience made De Smet coach Robert Steeples proud.
"There's a lot of growth by Lanell. Very impressive to see how he handled it that week," Steeples said. "Him cheering his teammates on he showed a level of maturity that I always knew he had and for him to display it for the whole state to see was very impressive. He's got a lot of football ahead of him. He's still a state champ. He's going to tear it up in the Big 12. They got a steal in him."
Steeples brings a unique perspective to signing day. He signed with the University of Missouri out of De Smet in 2008. Signing day has changed somewhat since that time, but fundamentally the process is remains the same. The players have to find a place they feel comfortable and will help them achieve their long-term goals.
"Being able to sit down and talk to them about it and see what they want out of it and apply a blueprint in the direction from there," Steeples said. "It's been beneficial based off my own experience in recruiting."
Steeples also knows that the player has to come to their decision on their own. He can offer advice and answer questions, but ultimately he made his decision 11 years ago. The choice is theirs and theirs alone.
"It's like being a parent," Steeples said. "You have what you think is the best fit for them in mind but you know at the end of the day they have to go where they think they should be."
Johnson never wanted to be anywhere but Notre Dame. He had some late push from other programs but never listened. The 6-foot-2 and 185-pound Johnson now has set his sights on being at the peak of his powers for the All-American Bowl on Jan. 4 in San Antonio. It's another accomplishment on his to-do list that he's looking forward to checking off.
"It's something I've wanted to do since I was a freshman," Johnson said. "Hearing about the game and seeing older guys that have gone to games like this. It's a great opportunity."
No. 1: Teriyon Cooper, Pattonville, ATH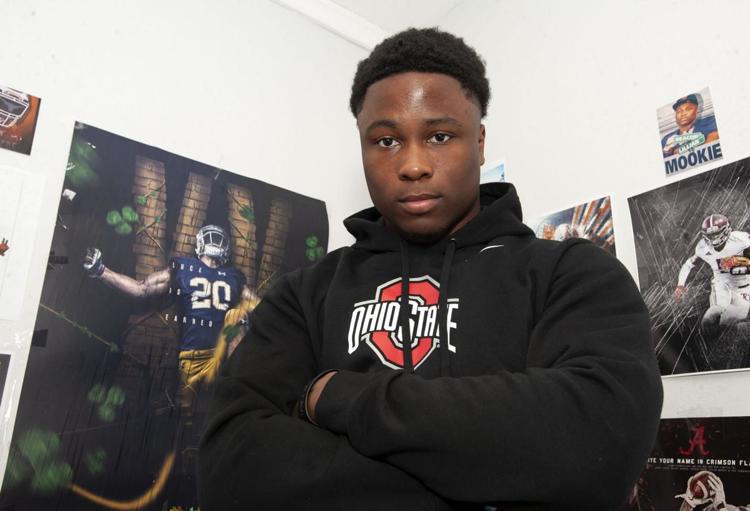 No. 2: Antonio Doyle, Lutheran North, LB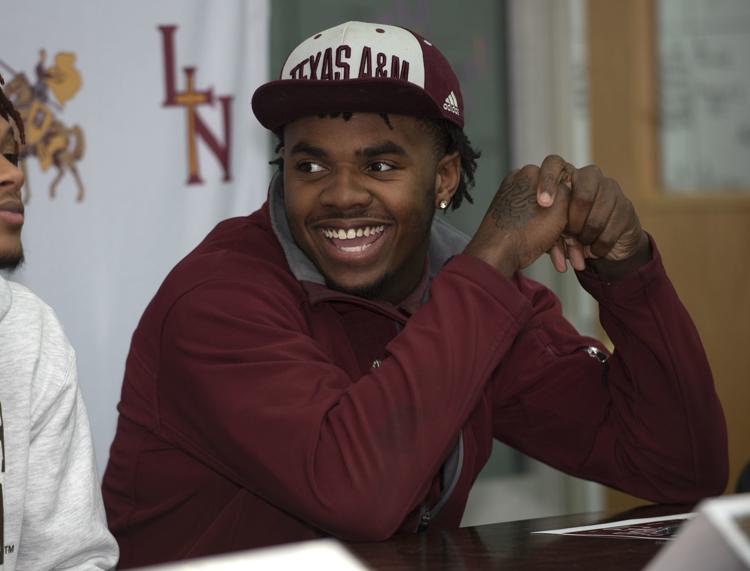 No. 3: Jordan Johnson, De Smet, WR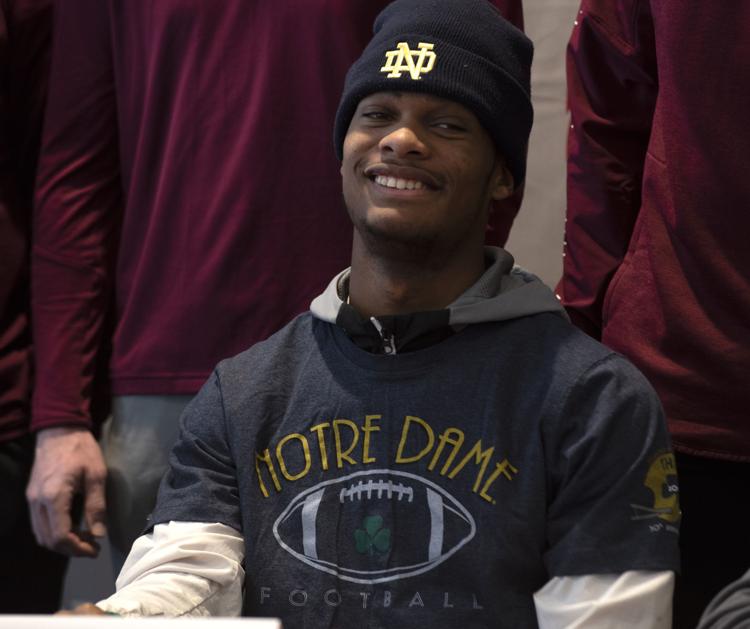 No. 4: Antonio Johnson, East St. Louis, S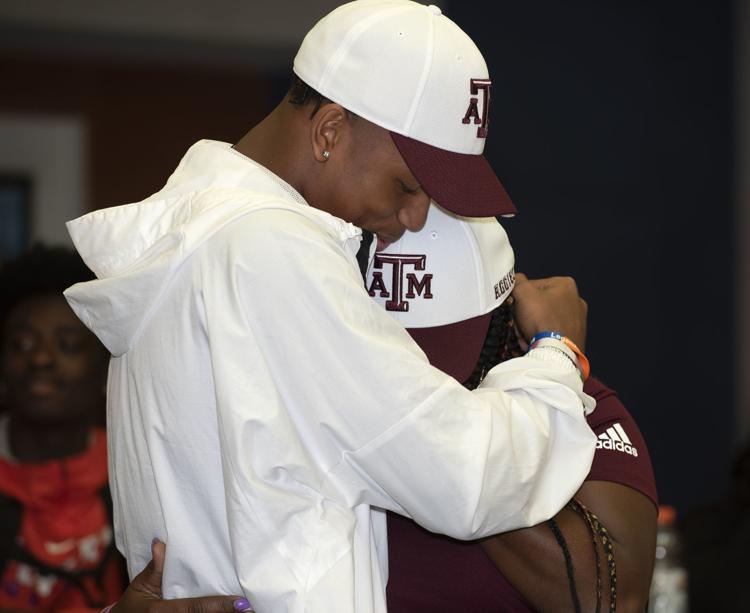 No. 5: Itayvion Brown, Lutheran North, WR/LB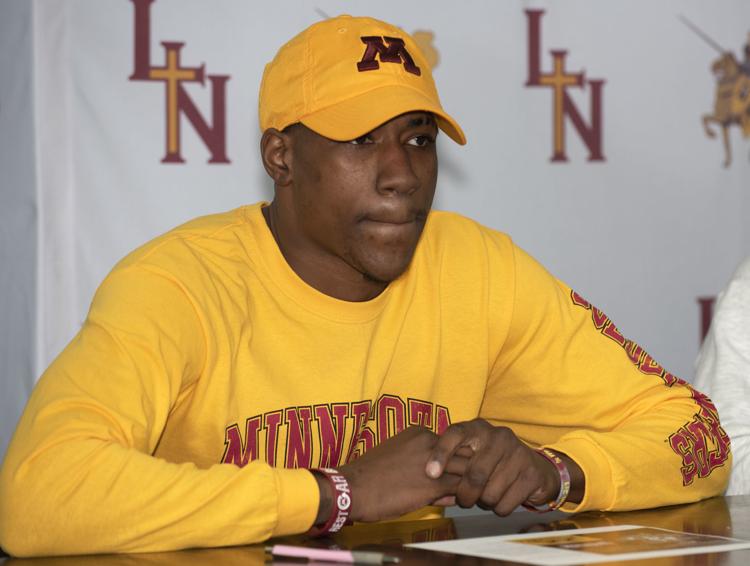 No. 6: Reggie Love, Trinity, RB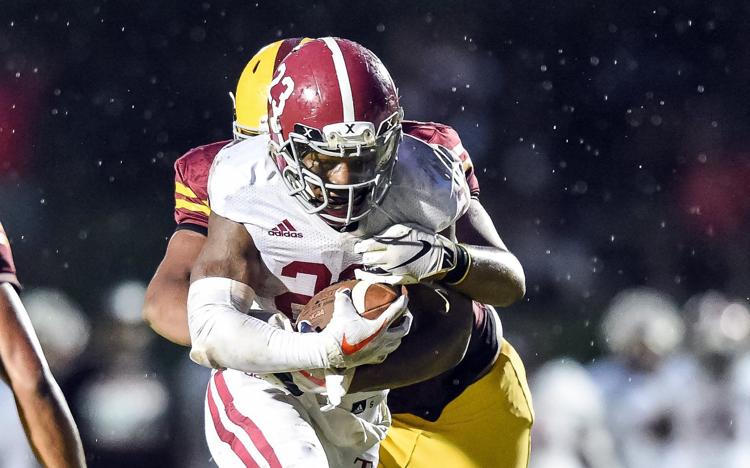 No. 7: Noah Arinze, Webster Groves, DE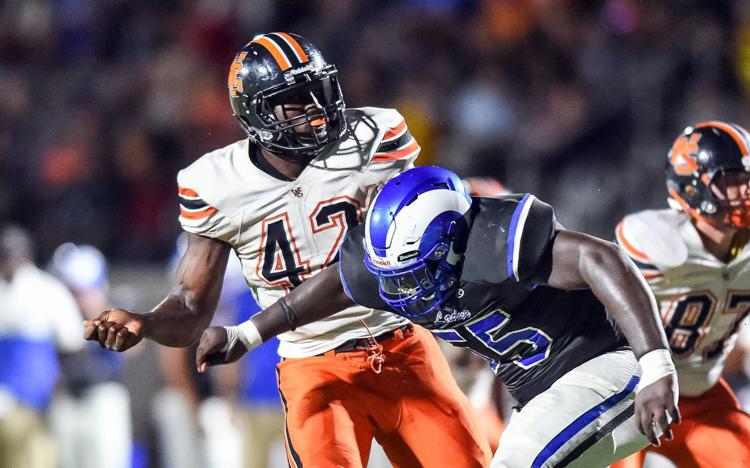 No. 8: Joe Moore III, Cardinal Ritter, DE
No. 9: Lanell Carr, De Smet, LB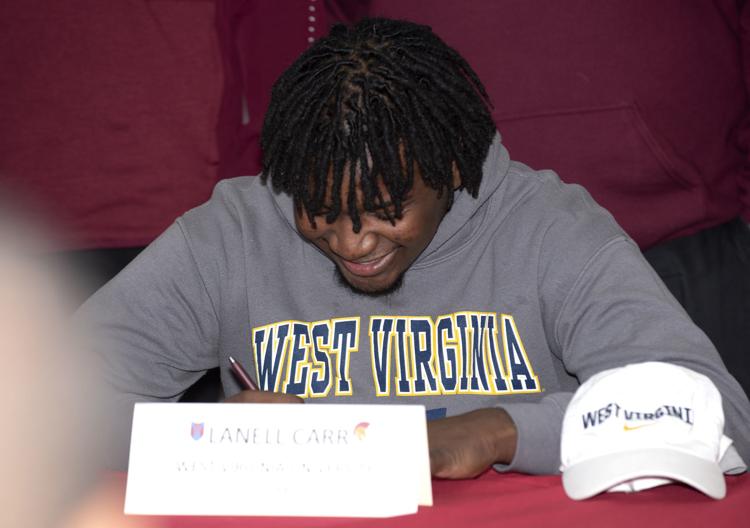 No. 10: Javontez Spraggins, East St. Louis, OL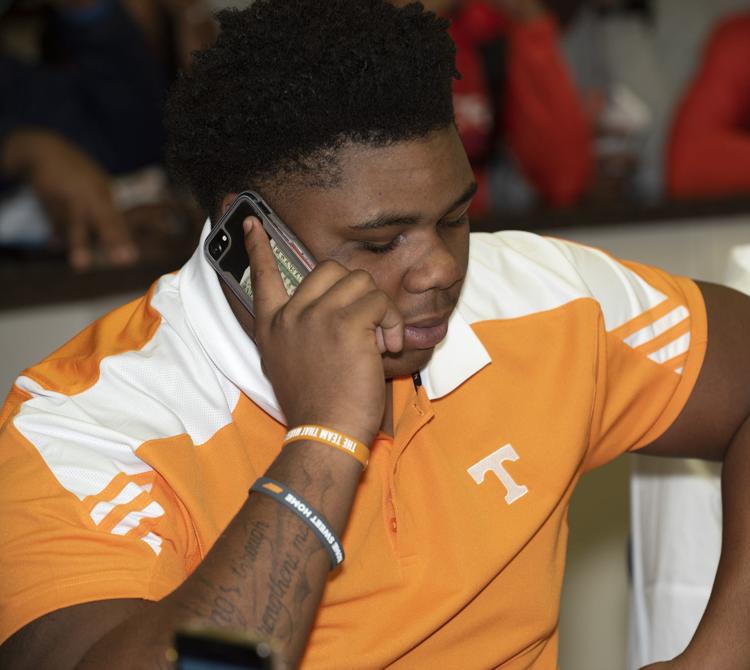 No. 11: Kevin Tyler, Ritenour, OL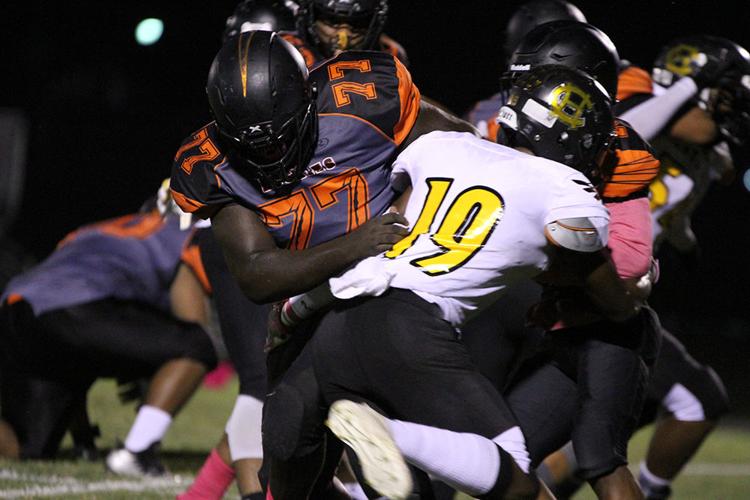 No. 12: Jalen St. John, Trinity, OL
No. 13: Kevon Billingsley, East St. Louis, DT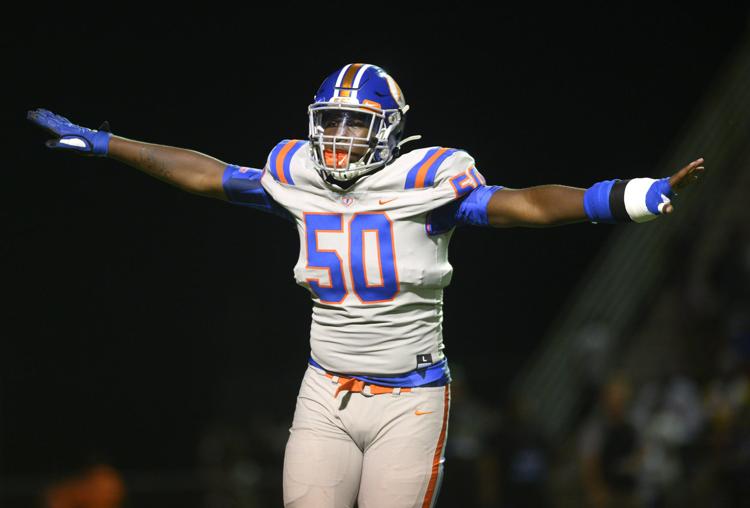 No. 14: James Frenchie, Trinity, WR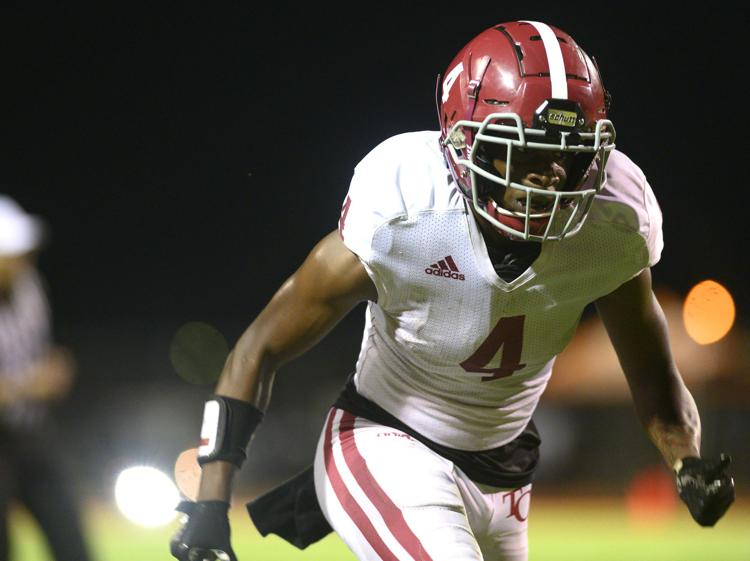 No. 15: Lawaun Powell Jr., East St. Louis, WR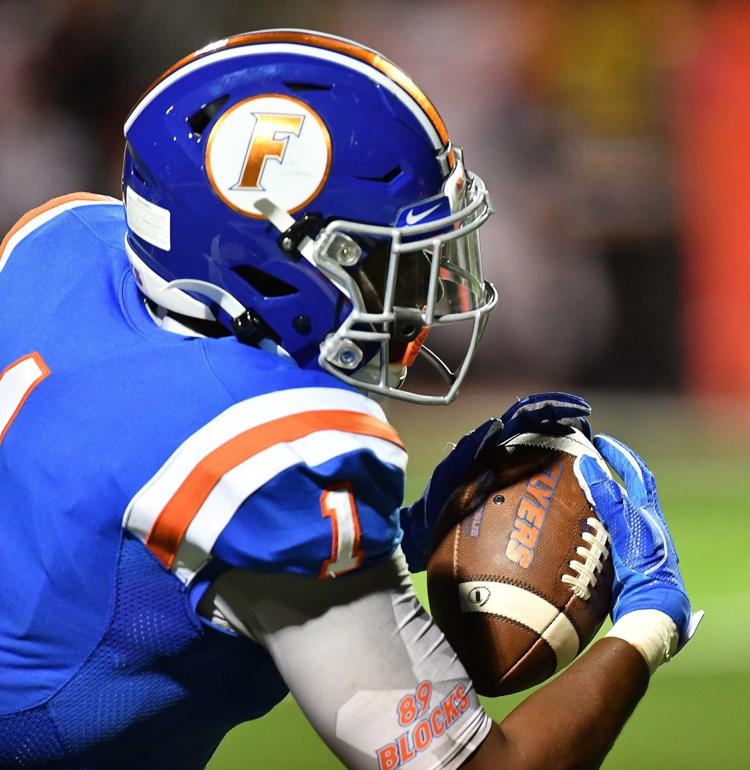 No. 16: Brady Cook, Chaminade, QB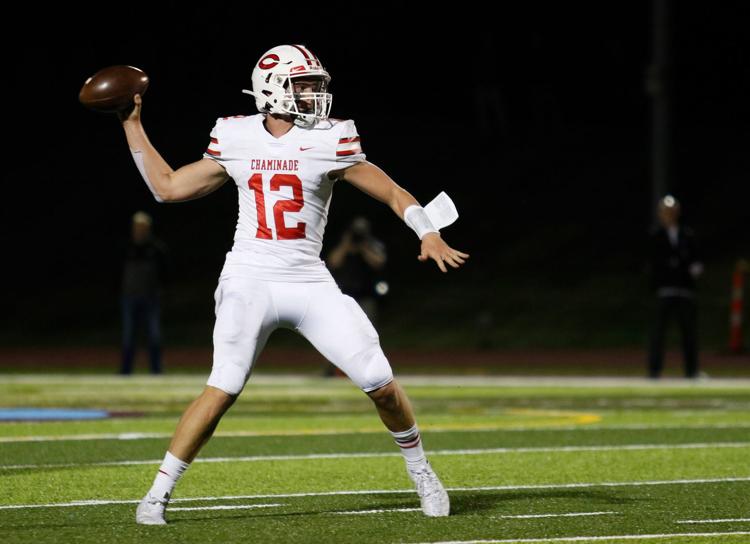 No. 17: Jay Maclin, Kirkwood, WR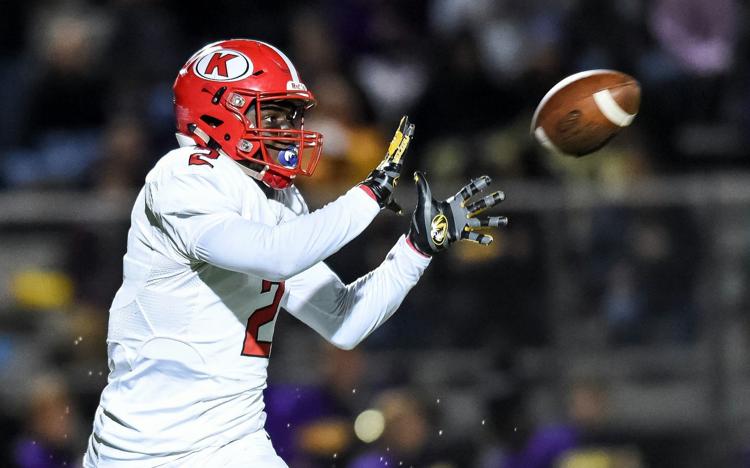 No. 18: Brady Feeney, CBC, OL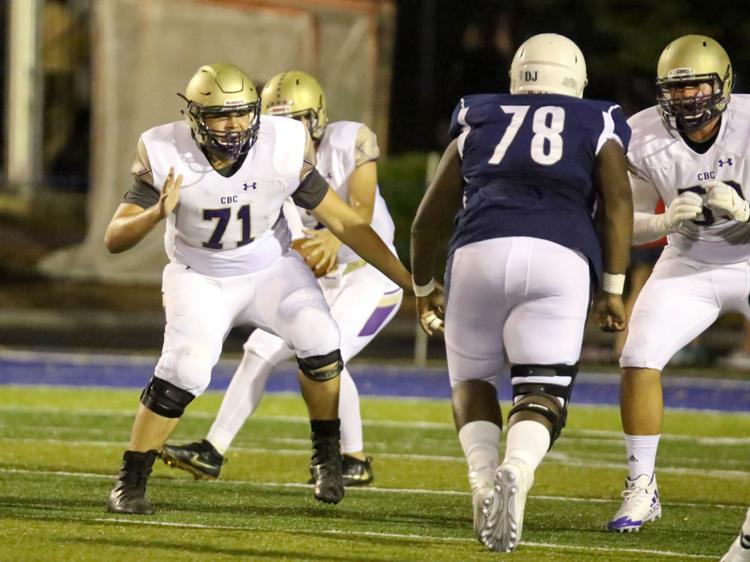 No. 19: Traevon Williams, Hazelwood West, OL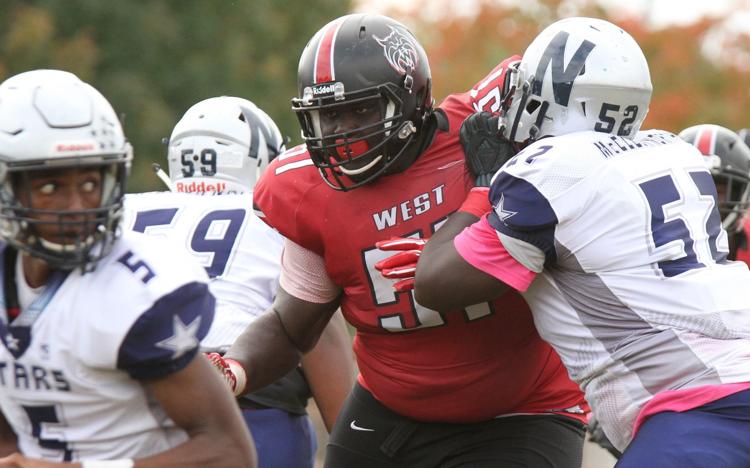 No. 20: Drake Heismeyer, Francis Howell, OL
No. 21: Mitchell Walters, Mehlville, OL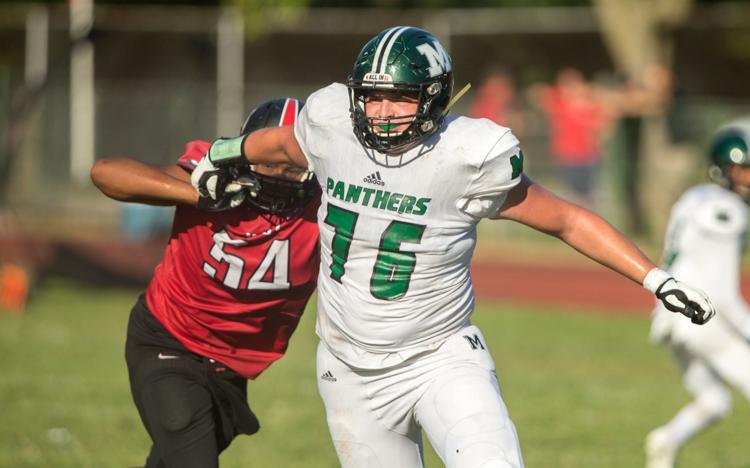 No. 22: Josh Baker, Eureka, OL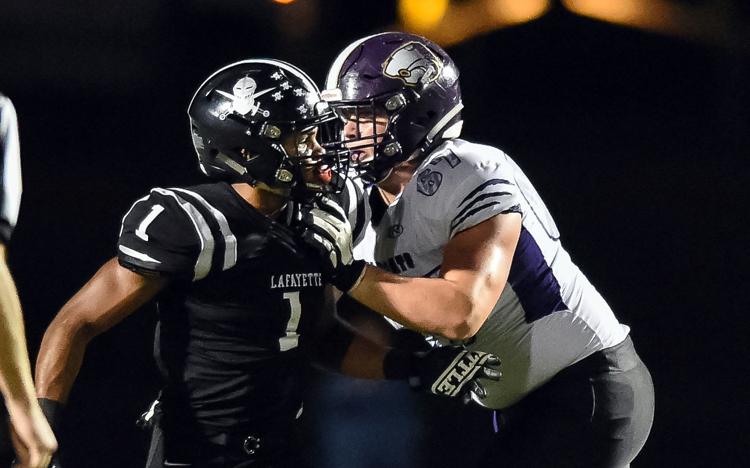 No. 23: Mekhi Hagens, Cardinal Ritter, QB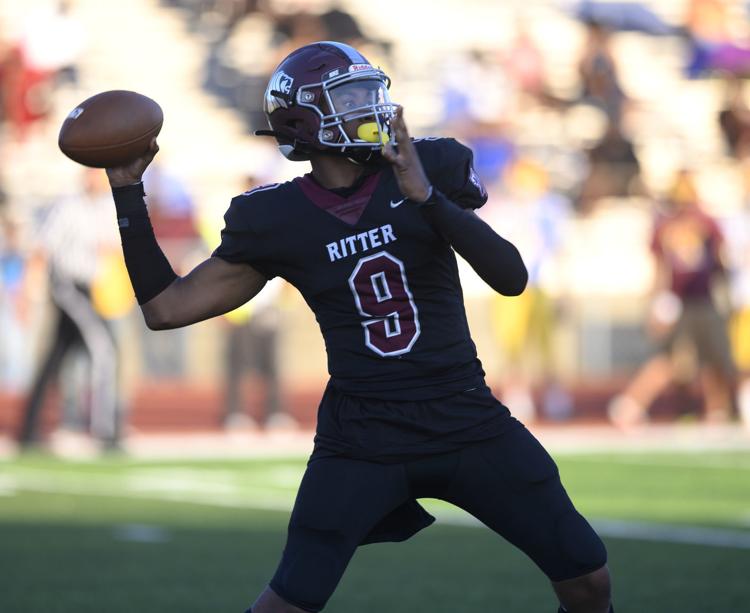 No. 24: Armon Wallace, De Smet, DT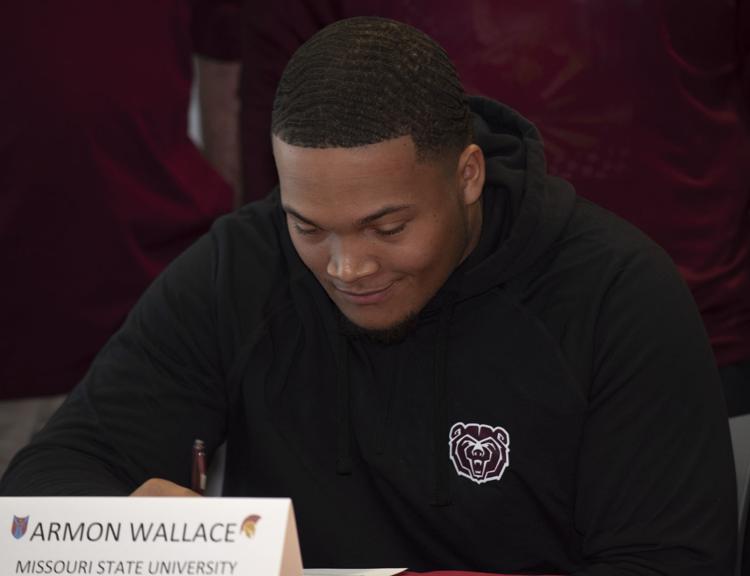 No. 25: Cam Griffin, Lutheran North, DB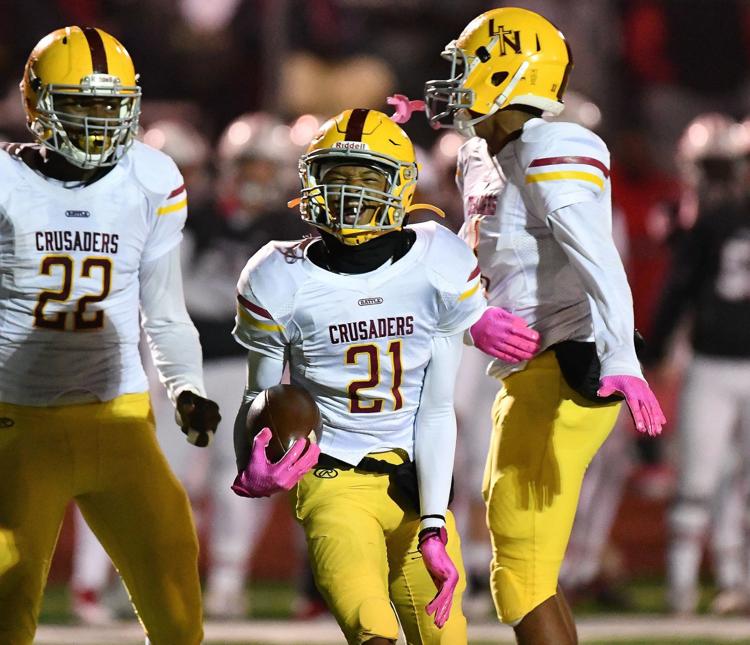 No. 26: TJ Rush, Trinity, S
No. 27: Latrez Shelton, Cardinal Ritter, CB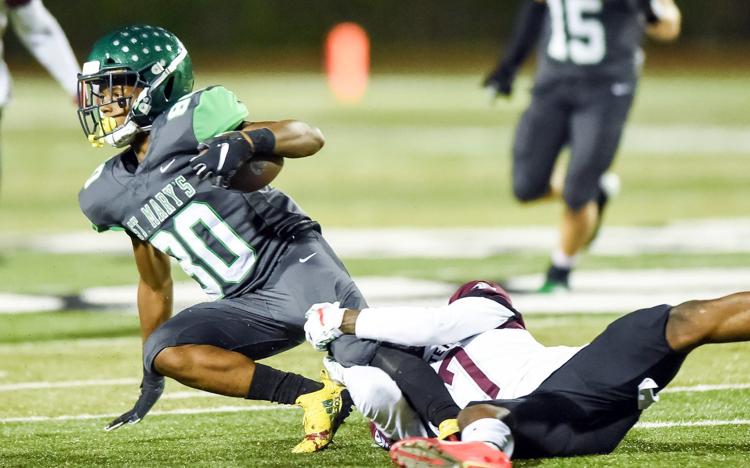 No. 28: Martez Poynter, Trinity, DL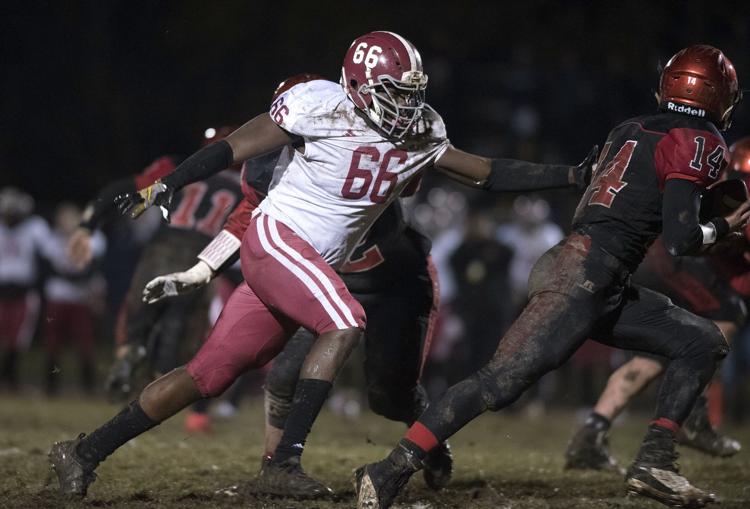 No. 29: Demetrius Washington, Riverview Gardens, WR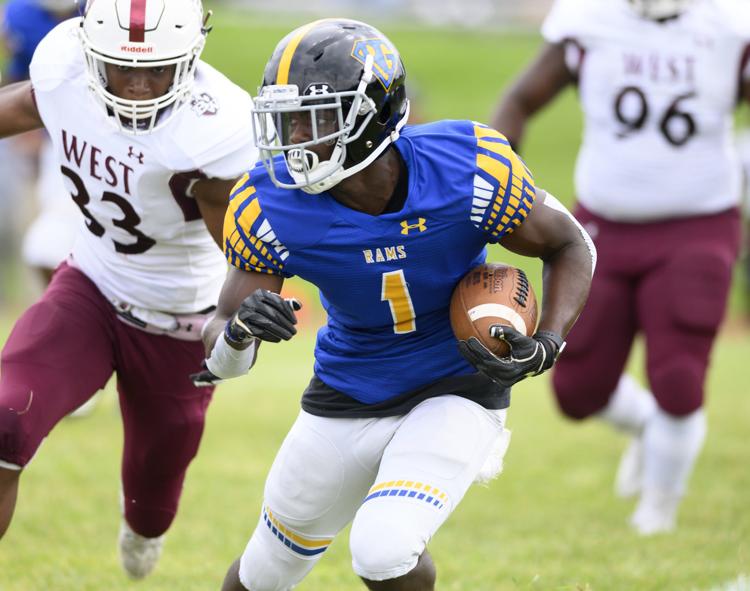 No. 30: Jake Seidel, Seckman, OL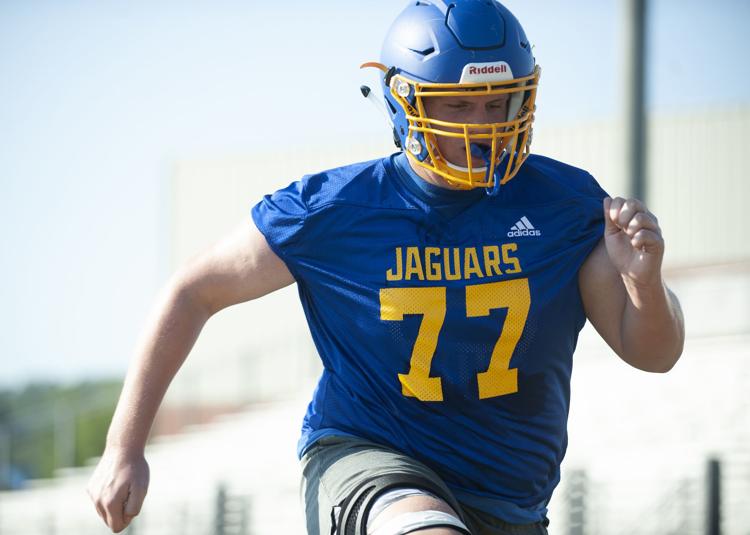 Class of 2020 football signings, Division I and II
| First | Last | High school | University |
| --- | --- | --- | --- |
| Bennie | Anderson | Westminster | Yale |
| Noah | Arinze | Webster Groves | Oklahoma |
| Josh | Baker | Eureka | Arizona |
| Donavan | Bieber | Columbia | Northern Illinois |
| Itayvion | Brown | Lutheran North | Minnesota |
| Lanell | Carr | De Smet | West Virginia |
| Brady | Cook | Chaminade | Missouri |
| Mookie | Cooper | Pattonville | Ohio State |
| Jake | Cracchiolo | Oakville | Southwest Baptist |
| Tyler | Dixon | CBC | Kent State |
| Antonio | Doyle | Lutheran North | Texas A&M |
| Jonathan | Edwards | Parkway North | Indiana State |
| Brady | Feeney | CBC | Indiana |
| Jacob | Ferguson | Troy | Northern Iowa |
| James | Frenchie | Trinity | Illinois |
| Mitchesll | Gildehaus | Borgia | Memphis |
| Cameron | Griffin | Lutheran North | Western Michigan |
| Izaiah | Hartrup | Fort Zumwalt North | SIU Carbondale |
| Drake | Heismeyer | Francis Howell | Missouri |
| Jake | Holten | Collinsville | Southeast Missouri |
| Antonio | Johnson | East St. Louis | Texas A&M |
| Jordan | Johnson | De Smet | Notre Dame |
| Jathen | Jones | Carnahan | SIU Carbondale |
| Cameron | Kirkpatrick | Edwardsville | McKendree |
| Bennet | Krebs | Mater Dei | Drake |
| Reggie | Love | Trinity | Illinois |
| Jay | Maclin | Kirkwood | Missouri |
| Julian | McBride | Chaminade | Ball State |
| Joe | Moore III | Cardinal Ritter | Arizona State |
| Jacob | Morrissey | Edwardsville | Southeast Missouri |
| Tim | Nesslage | Fort Zumwalt North | Drake |
| Cairo | Payne | Fort Zumwalt North | Missouri State |
| Cameron | Powell | CBC | Southeast Missouri |
| Martez | Poynter | Trinity | Toledo |
| Matt | Rouse | Oakville | Southwest Baptist |
| TJ | Rush | Trinity | Miami (Ohio) |
| Jake | Seidel | Seckman | Missouri State |
| Javontez | Spraggins | East St. Louis | Tennessee |
| Kevin | Tyler | Ritenour | Illinois |
| John | Volmert | Vianney | SIU Carbondale |
| Darius | Walker | East St. Louis | Illinois State |
| Armon | Wallace | De Smet | Missouri State |
| Mitch | Walters | Mehlville | Missouri |