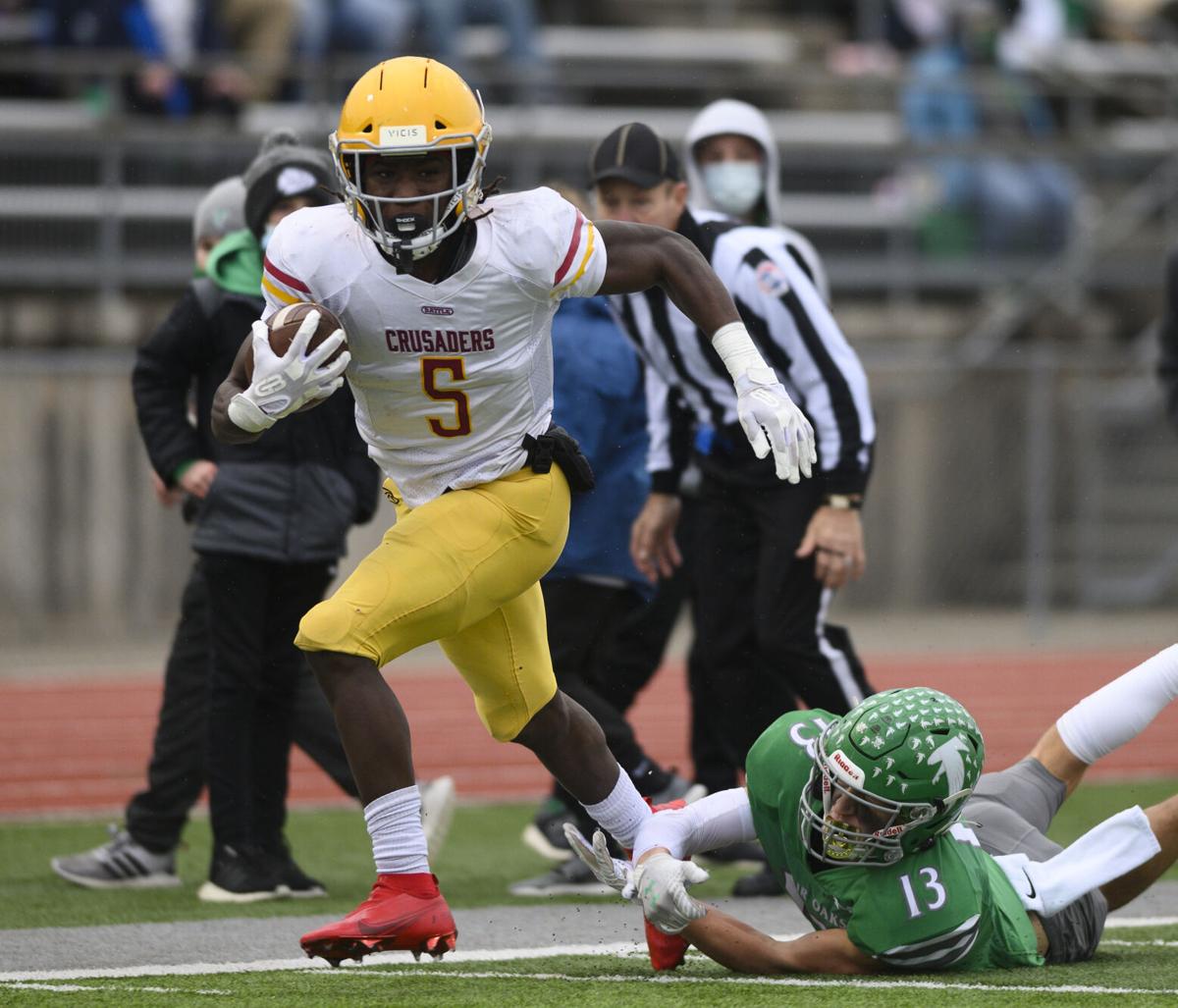 Toriano Pride has picked Clemson.
A consensus four-star recruit and one of the top defensive back prospects in the country, Pride announced his commitment Friday on Twitter. A rising senior at Lutheran North, Pride had more than 25 scholarship offers and picked Clemson from a final six that included Missouri, Alabama, Georgia, Ohio State and Oregon.
Pride is the first area standout to commit to Clemson since Dabo Swinney took over as head coach in 2008.
During the pandemic shortened fall season, the 5-foot-11 and 185-pound Pride made 22 tackles and an interception in the defensive backfield. He also caught 13 passes for 340 yards, rushed for 227 yard and scored a team-high nine touchdowns.
Pride is the only area player to have won multiple state championships at multiple schools. He was part of Vianney's 2018 Class 5 championship team before he transferred to Lutheran North which won the 2019 Class 2 state title.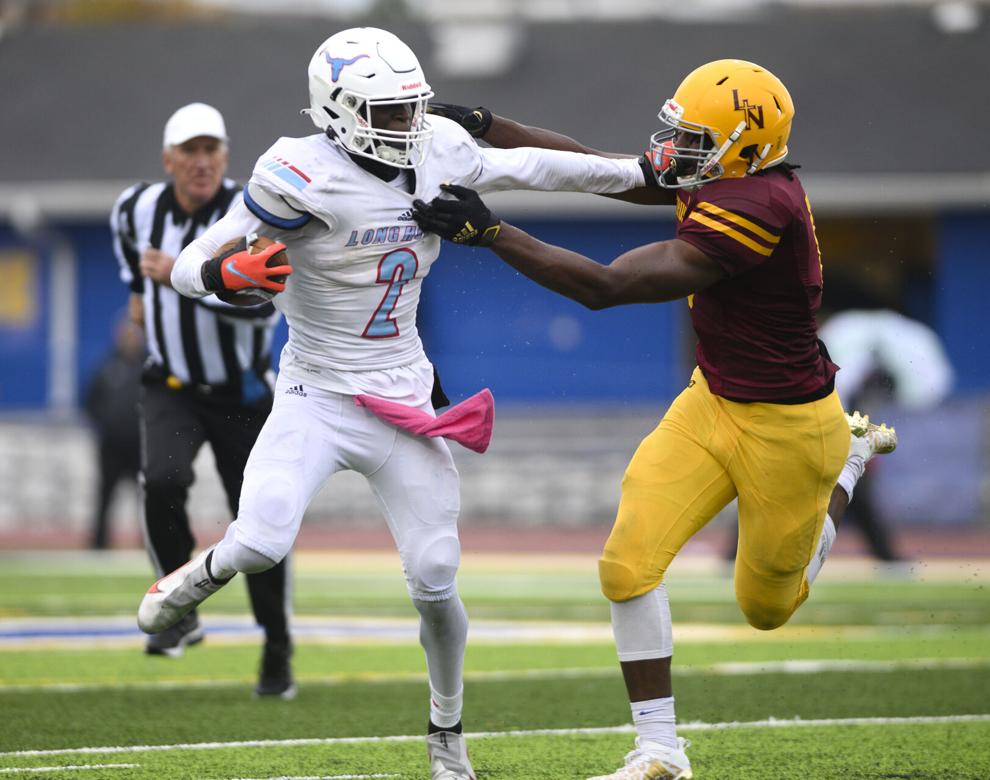 PARKWAY WEST'S WAYNE SHINES AT 7v7 NATIONALS
Ja'Marion Wayne was just getting in some good work.
It was more than enough to impress.
A soon-to-be senior at Parkway West, Wayne played with the Texas Team Elite at the National Football Association's 7v7 National Championships June 14 at IMG Academy in Bradenton, Florida. The 6-foot-4 and 181-pound standout played primarily at wide receiver and lit up the competition. He earned praise from 247sports's recruiting experts who hadn't seen him before.
"He was a beast in the red zone and also gained separation. The Missouri commitment has an excellent build at close to 6'4 and his body control was excellent," 247sports Bud Elliott wrote.
These types of events can lead to more exposure and more college offers, but that's not why Wayne was out there. He gave Missouri a verbal commitment in December and remains locked in with the Tigers and coach Eli Drinkwitz.
"I'm solid with Mizzou," Wayne said. "I'd rather make my own city's team better than another. (The choice) wasn't hard for me."
Wayne, 18, was having some fun and testing himself against the best competition he could find. He was joined by several other local players, including St. Mary's DeShawn Fuller, on the Texas Team Elite roster. Wayne said one of their coaches from youth football, Garland Tayor, asked if they wanted to come play for the club team and they all agreed.
"It was fun for sure," Wayne said. "I got to do a lot of things."
Wayne does all kinds of things at Parkway West. As a junior he caught 24 passes for 404 yards, rushed 60 times for 391 yards and scored six total touchdowns. He completed four of nine passes for 83 yards, two touchdowns and was intercepted once. He made 41 tackles, returned punts and kicks and took a turn at punting and kicking, too.
When he arrives at Mizzou the plan is for him to be a wide receiver but he'll continue to do whatever is needed at Parkway West to have a successful senior season.
"I'm just ready to play," Wayne said.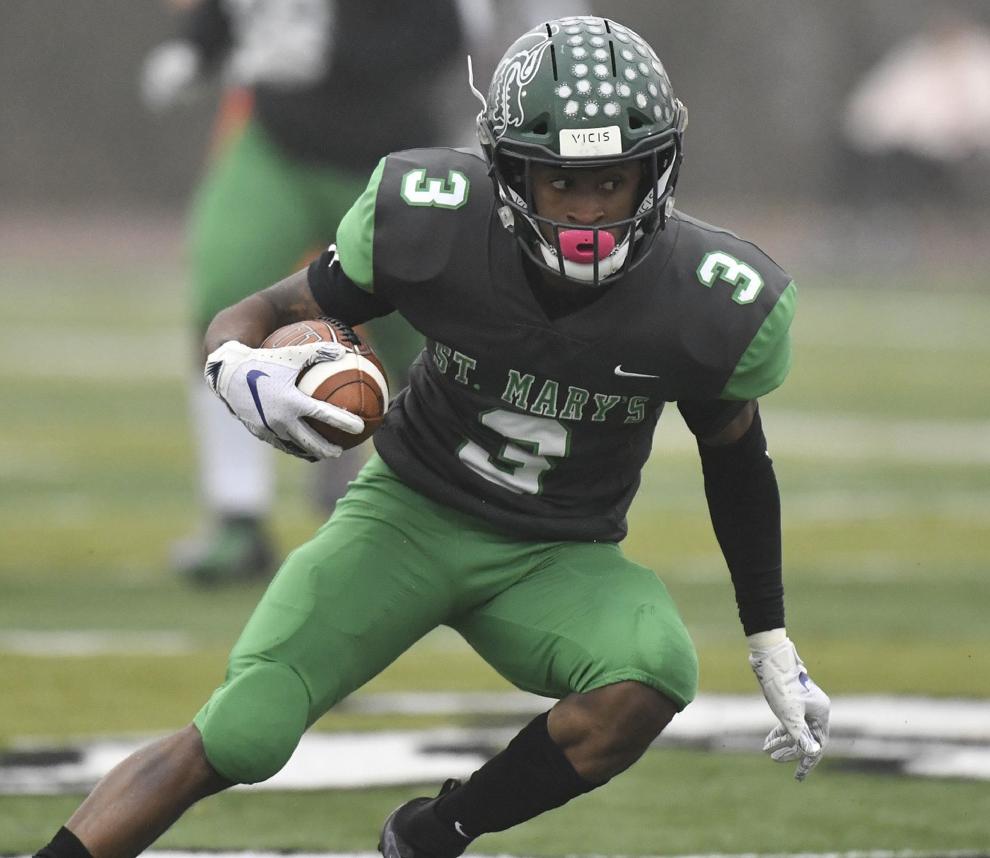 COLEMAN SETS COMMITMENT DATE
Kevin Coleman is one of the most prized prospects in the country and has some of the nation's bluest of blue bloods battling it out for his commitment.
None of them will know if he's in the fold until January.
While attending the NFA 7v7 National Championships Coleman said he would announce his college commitment during the All-American Bowl on January 8 live on television.
A consensus five-star prospect and the No. 2-rated wide receiver in the nation by both 247sports and Rivals, Coleman is closing in on 40 scholarship offers. He recently attended Florida State's "Midnight Madness" event June 1 when the NCAA's recruiting dead period officially ended.
As a junior Coleman caught 19 passes for 426 yards, rushed for 72 yards and scored 12 total touchdowns in five games due to the pandemic shortened fall season.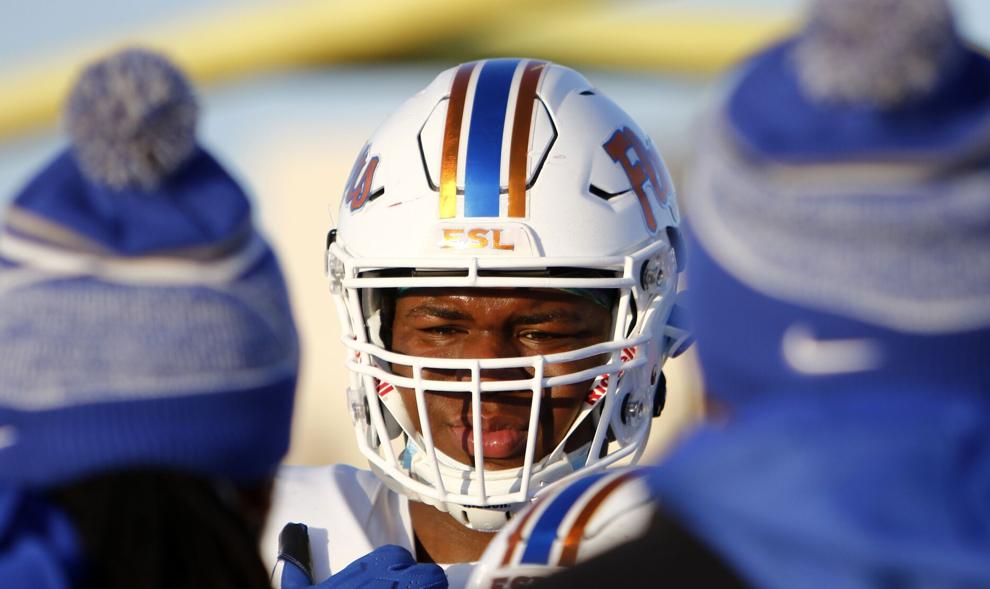 The next big thing, literally, out of East St. Louis officially has been invited to join Mizzou.
Rising junior offensive lineman Mile McVay received a scholarship offer from Mizzou on June 10. The 6-foot-7 and 365-pound left tackle also recently received offers from Mississippi, Iowa State and Arkansas to go along with the likes of Florida, Georgia and Michigan State. 
McVay is the top-rated junior prospect in Illinois and the No. 9 rated offensive tackle in his class according to 247sports.