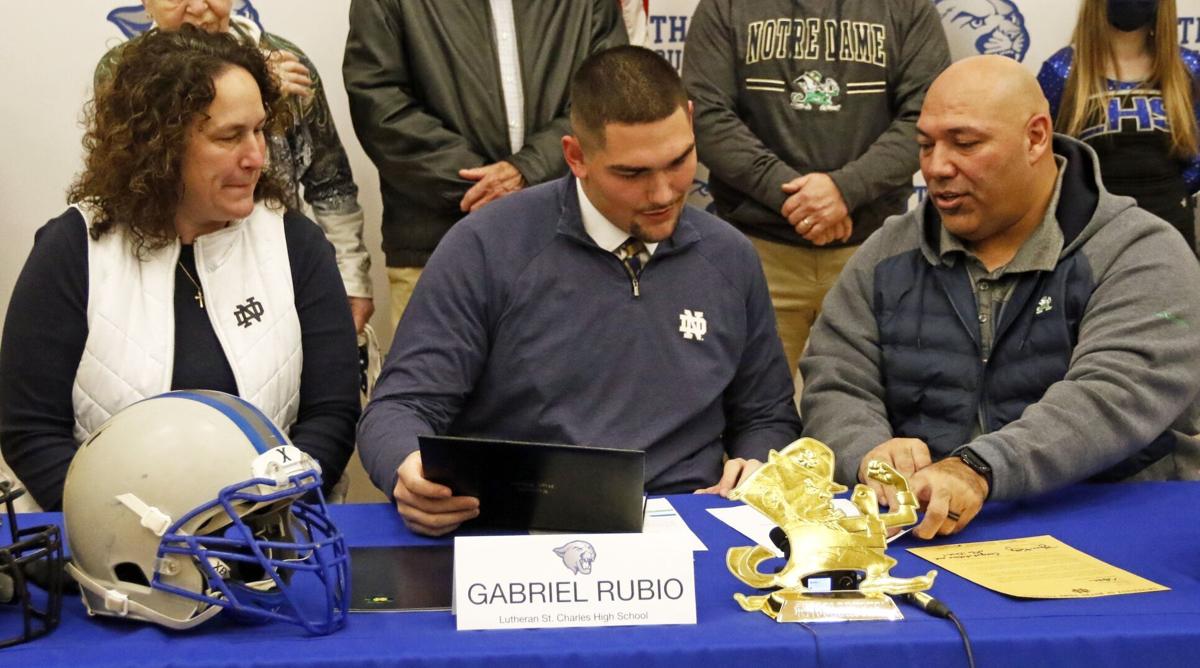 ST. PETERS — Gabriel Rubio enjoys sweet things, both at home and on the football field.
He takes pride in creating delicious apple pies from scratch and loves the team tradition of squirting maple syrup in his mouth after a "pancake" block, but neither compares to the sweetness of signing his letter of intent to attend Notre Dame.
Rubio, ranked the seventh-best high school defensive lineman in the country by Sports Illustrated and No. 5 on the Post-Dispatch Super 30 countdown of the area's top senior prospects, selected the Fighting Irish last year from the 32 schools that offered him a scholarship.
He conducted a signing ceremony Friday morning in front of family, faculty and football players at Lutheran St. Charles.
"First and foremost, it was the academics, but also it was the family atmosphere and the brotherhood that the team carries with them," Rubio said of his decision to sign with Notre Dame.
Rubio accumulated 252 tackles, 57 tackles for loss and 21 sacks as a four-year starter for the Cougars. He recorded seven sacks in one game against O'Fallon Christian as a junior and pitched a tent in the Duchesne backfield for 15 tackles for loss the following week.
At 6-foot-6 and 295 pounds, Rubio has all the physical tools but feels his biggest asset is his relentless motor.
"The speed, the agility, the strength training will all carry over (to the next level), but the thing I'm most excited about is my want-to," Rubio said.
Rubio will join 2018 Vianney High graduate Kyren Williams as a member of the Fighting Irish. Williams, as a sophomore running back, has gained 1,011 yards and scored 12 touchdowns this season.
"Seeing him start as a freshman and now to see the success he's having this year is really inspiring," Rubio said. "My goal is to be a first-year starter and to make an immediate impact like Kyren."
A two-way player in high school, Rubio also played left tackle, protecting the blindside of junior quarterback Aaron Coffey. It helped him learn valuable lessons about line play as a whole.
"Having the ability to play both ways gave me insight about what the offensive line is trying to accomplish and what they're trying to do in order to win," Rubio said. "Learning how to do it helped me learn how to defeat it."
The senior season for Rubio and the Cougars was a test of patience. After starting with a 4-1 record, coronavirus concerns in other football programs forced the cancellation of four of their next five games. Upon return to competition for only their second game in 49 days, the Cougars lost to Duchesne 16-13 in the Class 2 District 2 championship game.
"I learned that nothing is permanent, and nothing is guaranteed," Rubio said. "It's a blessing to play and a blessing to practice."
In addition to learning to bake apple pies from scratch this year, Rubio taught himself how to play the guitar and the ukulele. It is that desire to learn and grow in all areas that will allow him to graduate this December from Lutheran St. Charles and attend spring practices at Notre Dame.
"I can't wait," Rubio said. "The ability to go up there early and be prepared earlier will definitely help me."
Lutheran St. Charles head coach Arlen Harris Sr. called Rubio an "anchor" of the Cougars' program and is excited for what lies ahead of him.
"With his work ethic, his blue-collar attitude and seeing him develop to this point, he isn't even close to his ceiling," Harris Sr. said.
2020-21 Post-Dispatch Super 30: National Signing Day
No. 1: Jakailin Johnson, DB, De Smet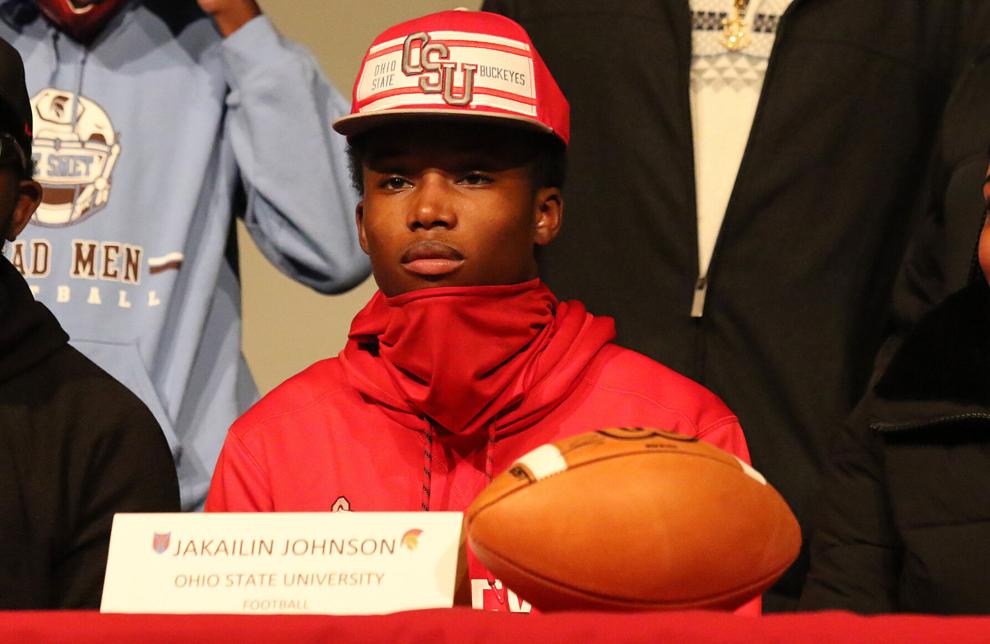 No. 2: Dominic Lovett, WR, East St. Louis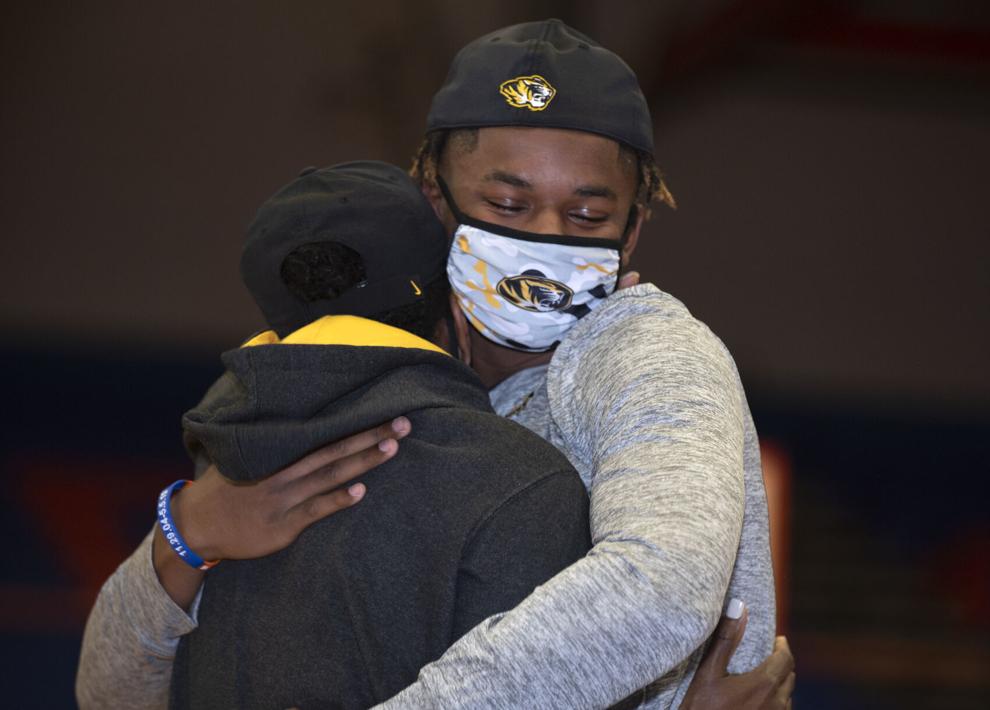 No. 3: Keontez Lewis, WR, East St. Louis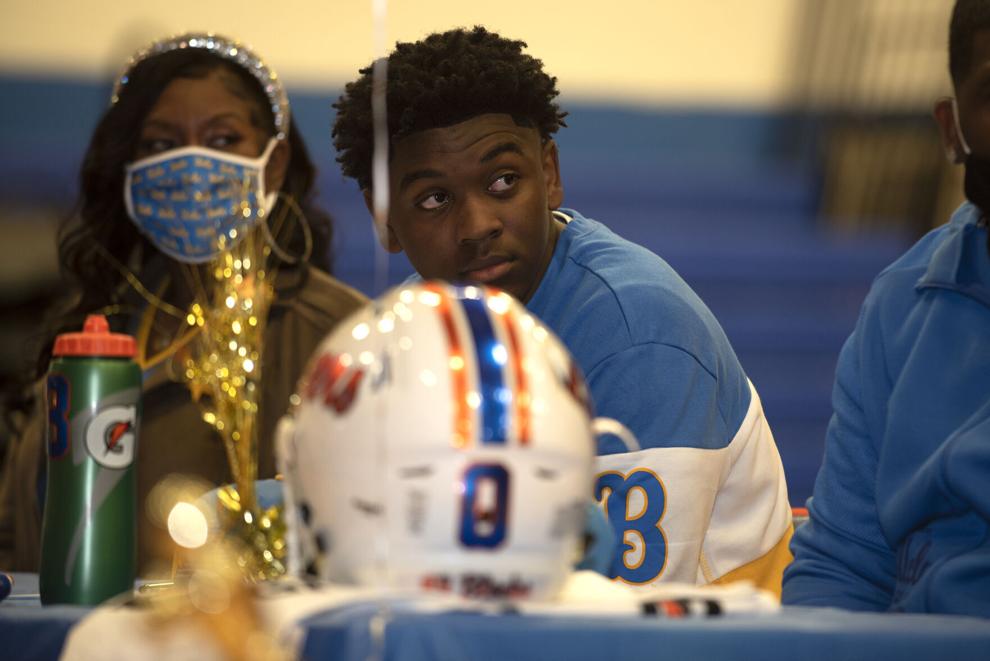 No. 4: Tyler Macon, QB, East St. Louis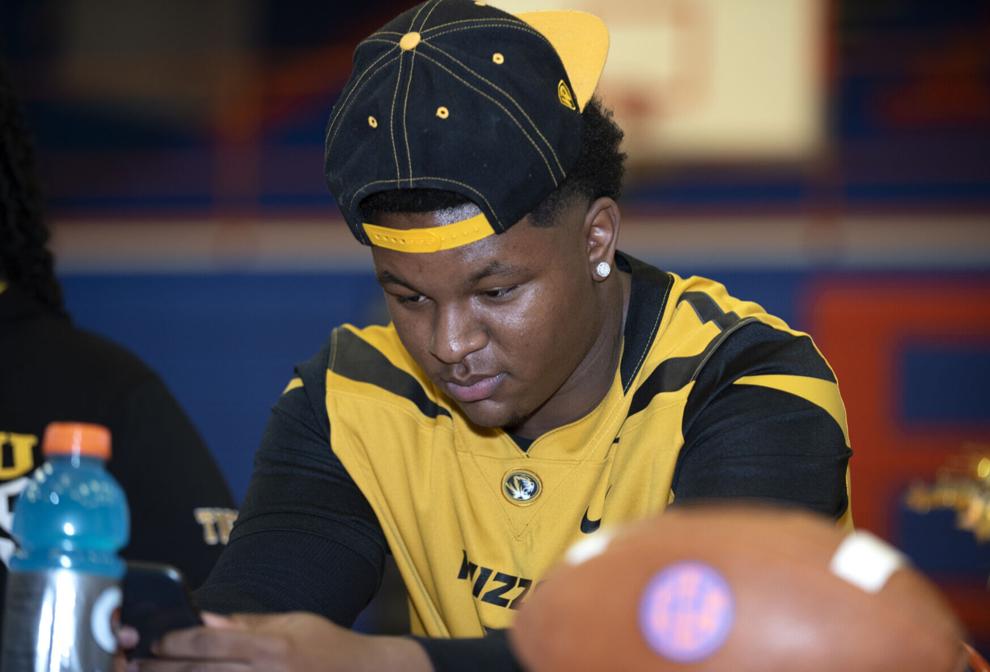 No. 5: Gabriel Rubio, DL, Lutheran St. Charles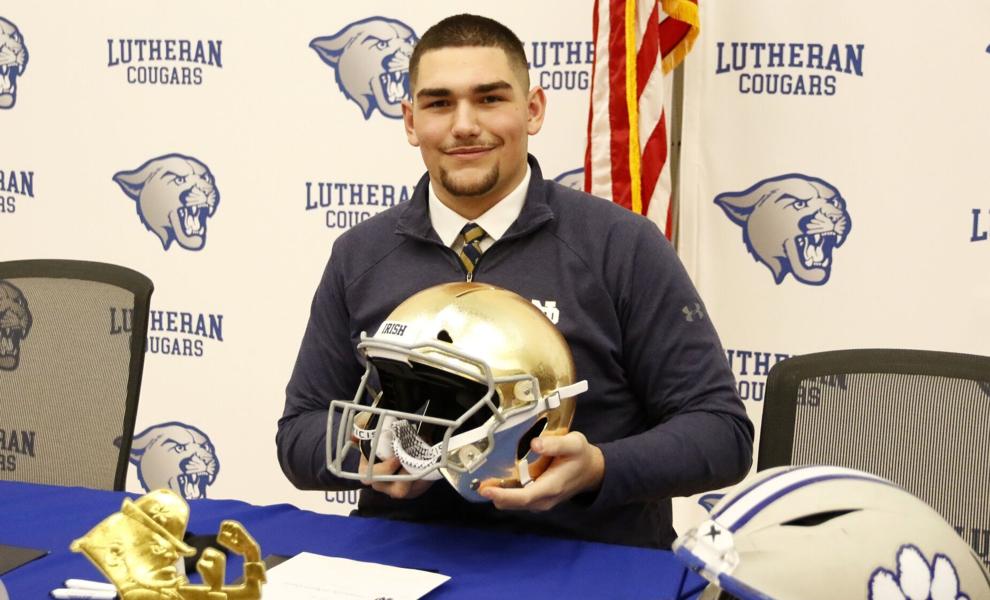 No. 6: Travion Ford, DL, Lutheran North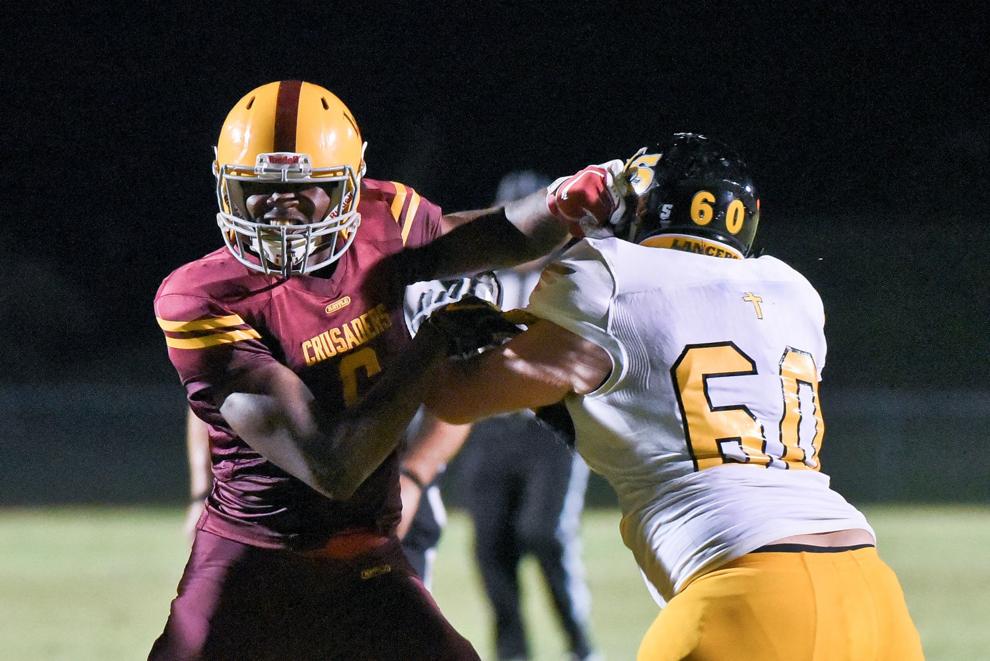 No. 7: Justin Johnson, RB, Edwardsville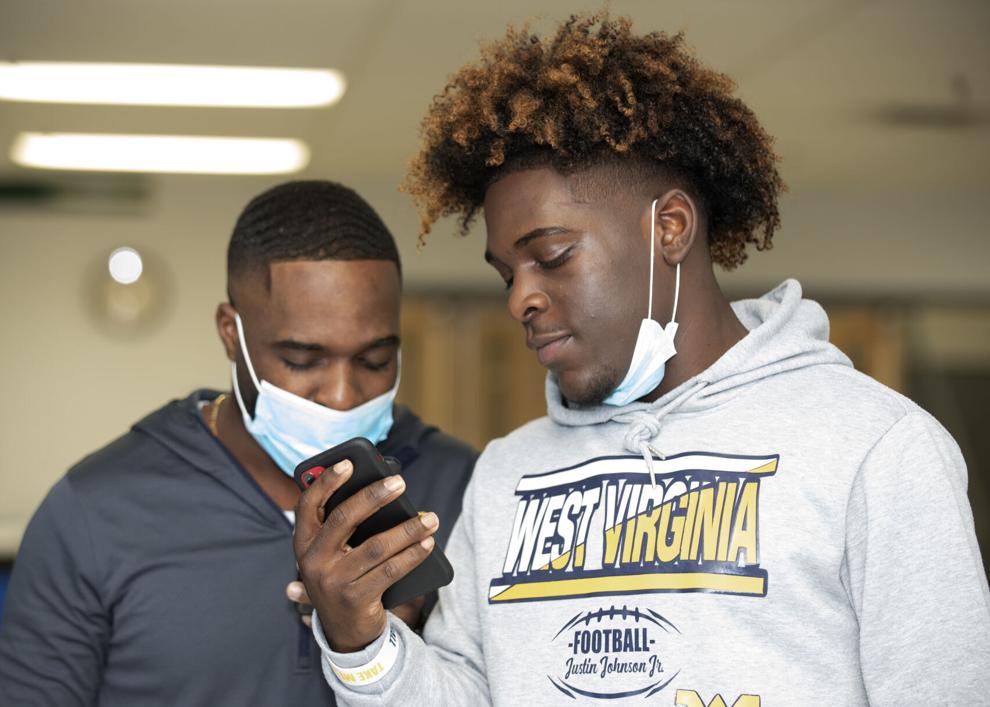 No. 8: Tyler Hibbler, DB, Trinity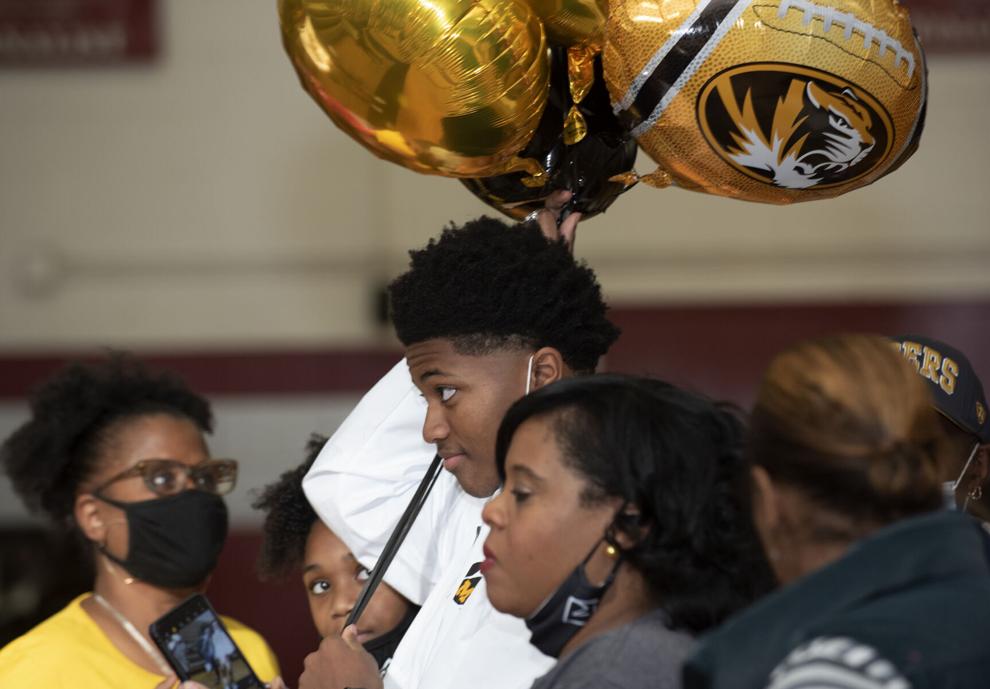 No. 9: Taj Butts, RB, De Smet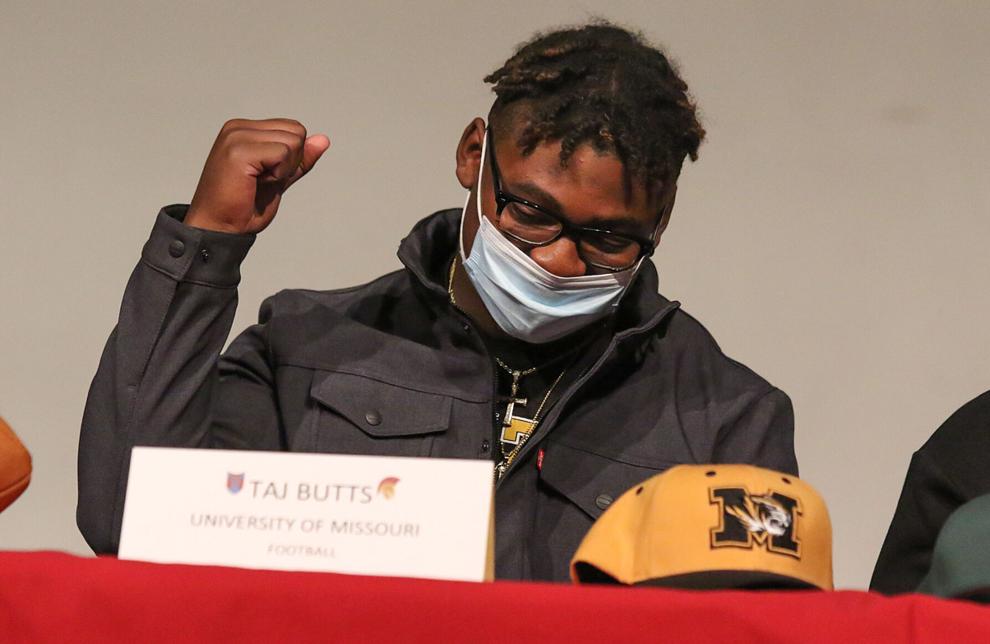 No. 10: Mekhi Wingo, DL, De Smet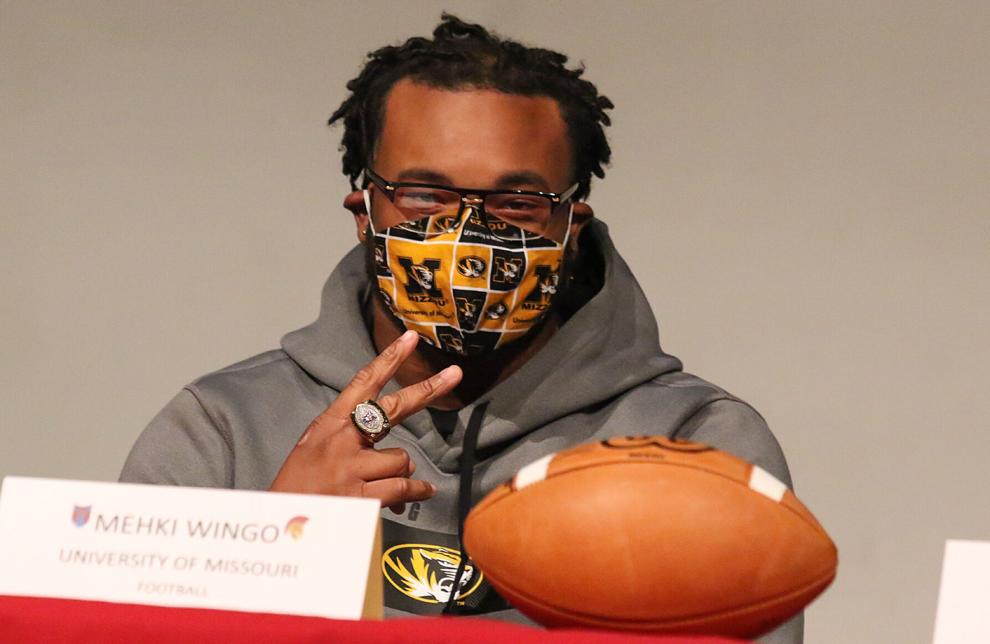 No. 11: Ryan Hoerskamp, TE, Washington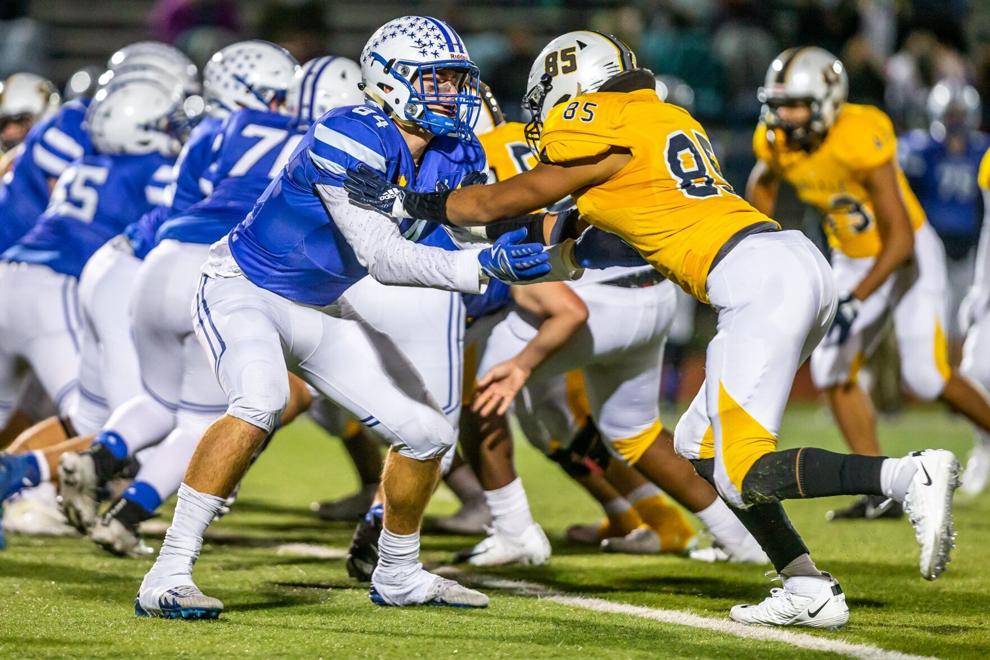 No. 12: Demetrious Cannon, WR, Trinity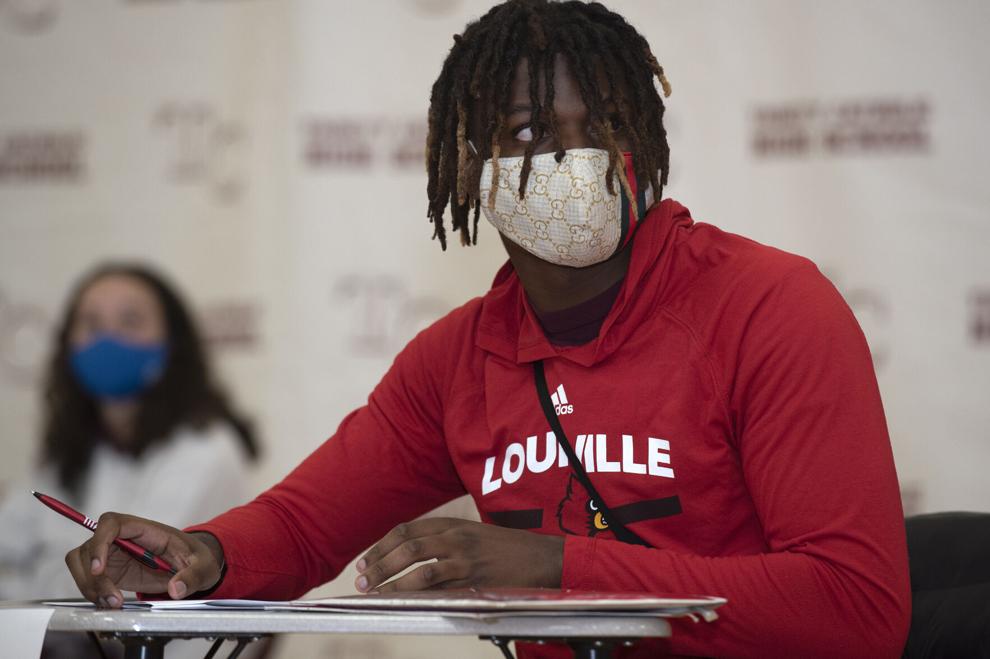 No. 13: Dakote Doyle-Robinson, DL, De Smet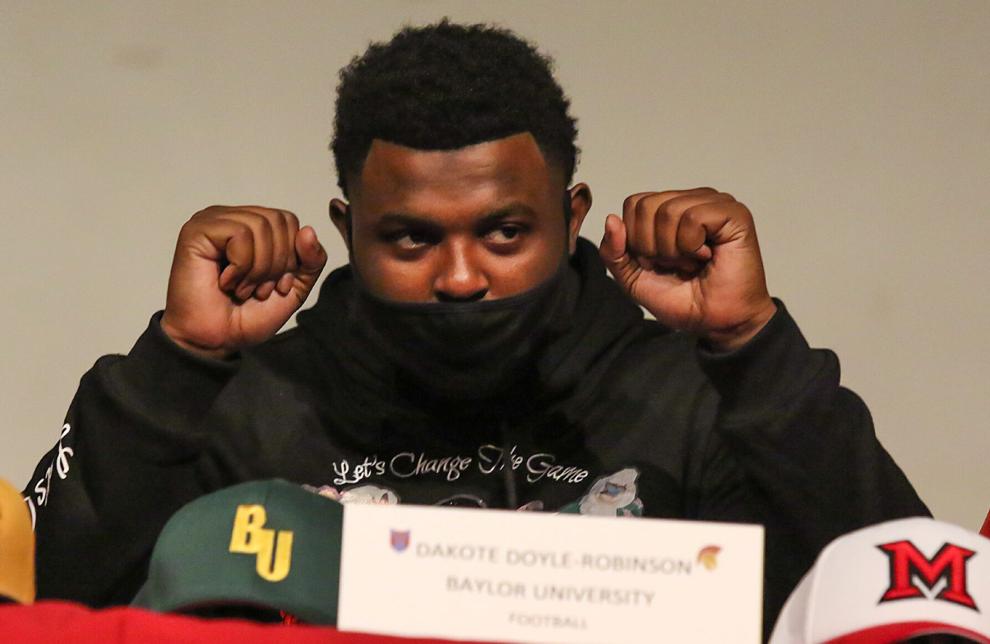 No. 14: Rico Barfield, RB, De Smet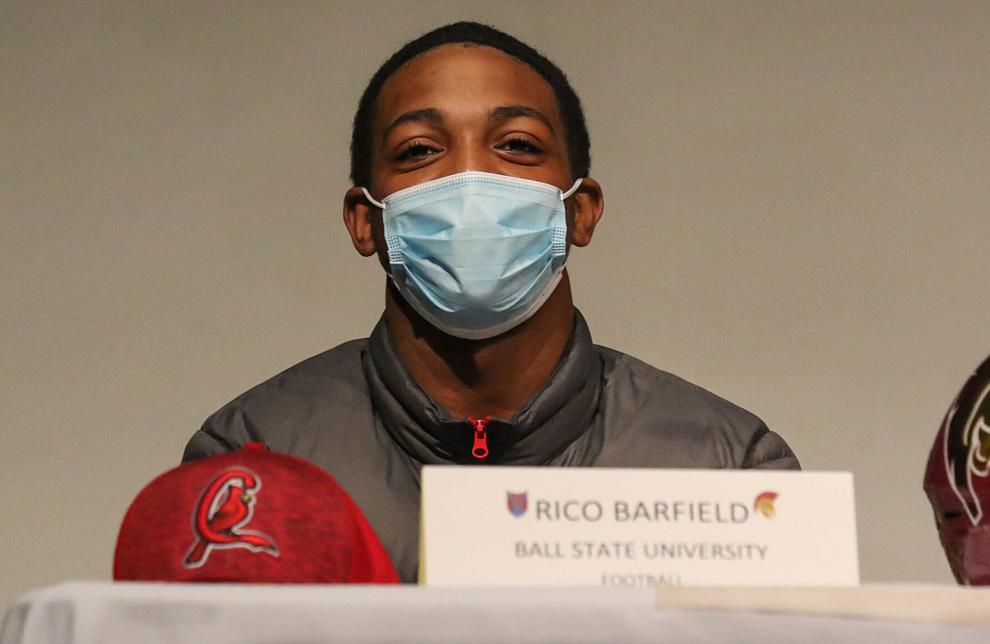 No. 15: Darez Snider, RB, De Smet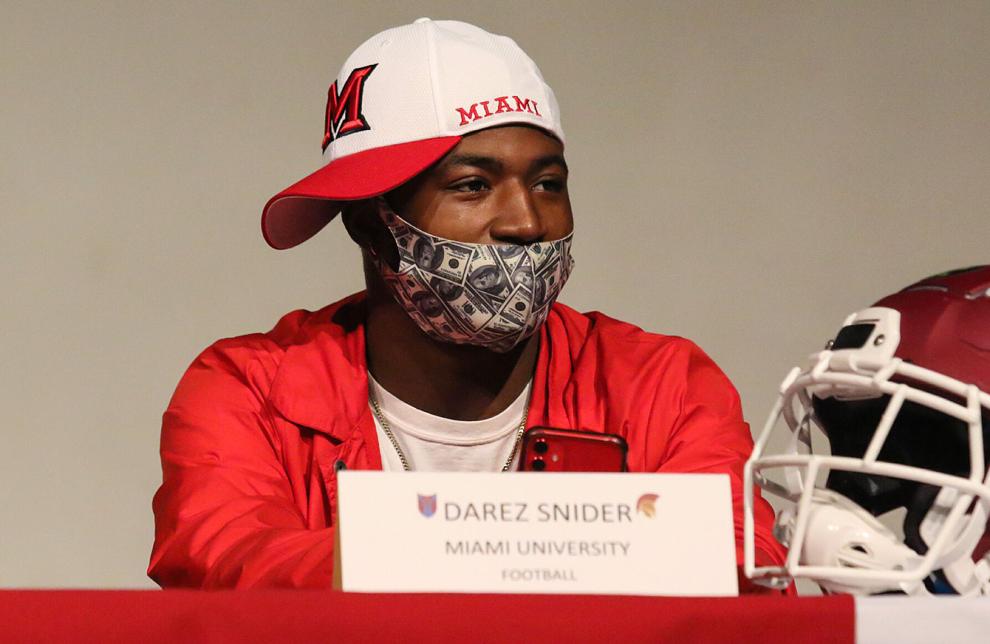 No. 16: Will Jackson, RB, Cardinal Ritter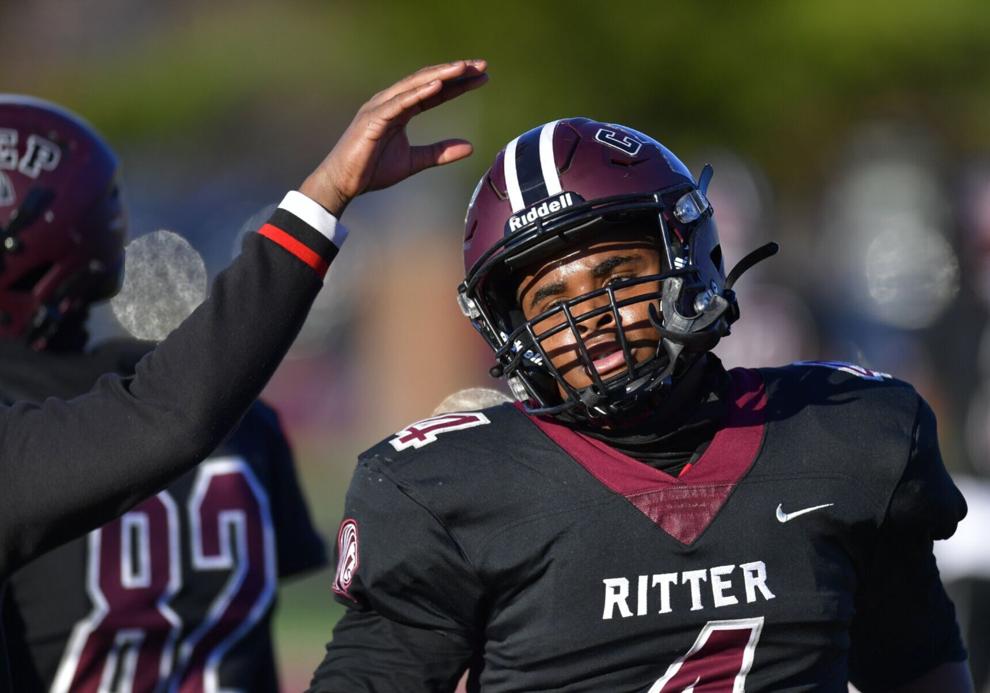 No. 17: Hutson Lillibridge, OL, De Smet
No. 18: Chevalier Brenson, WR, CBC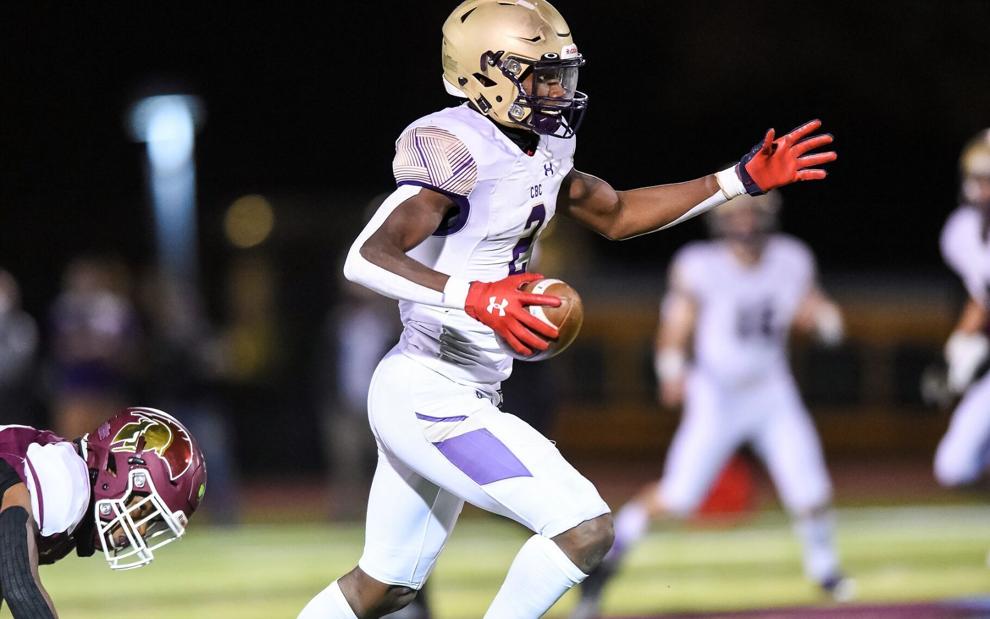 No. 19: Myles Norwood, DB, Trinity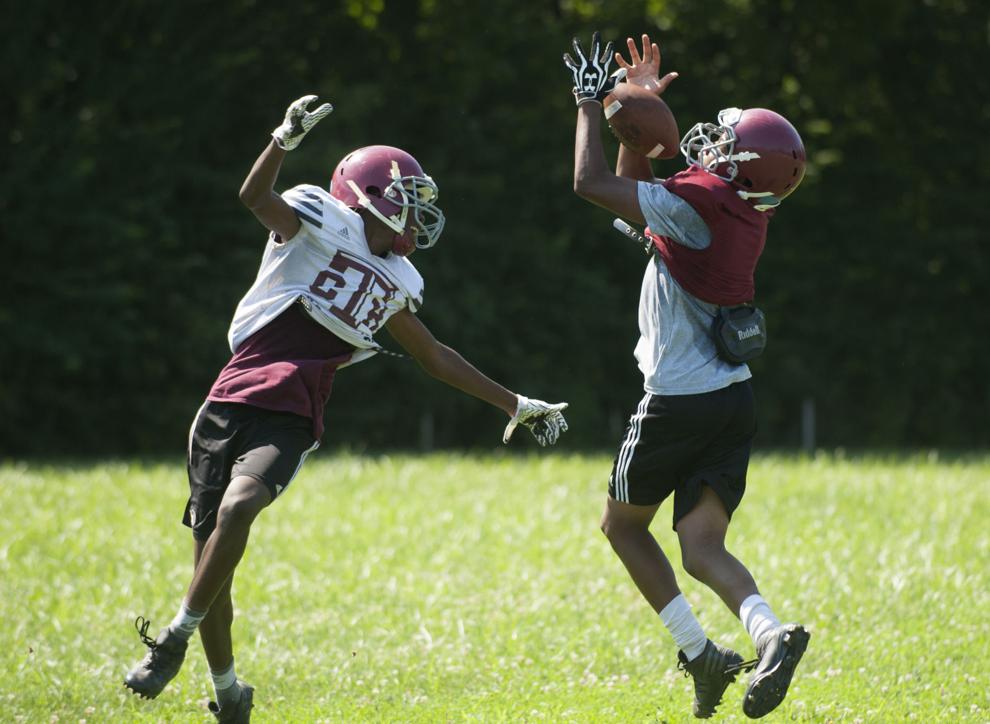 No. 20: Logan Kopp, LB, Lindbergh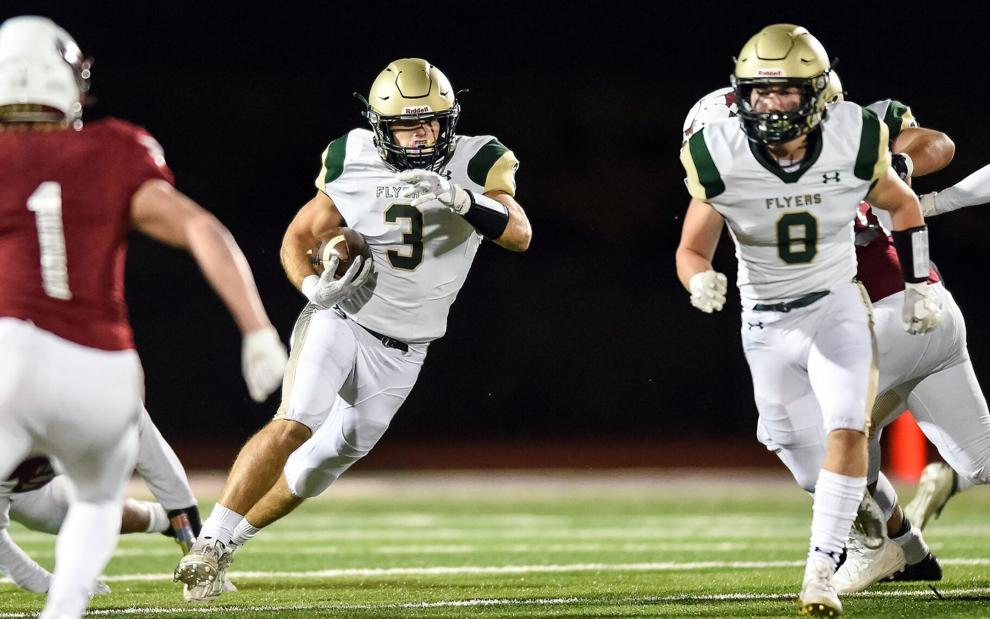 No. 21: Jordan Marshall, S, CBC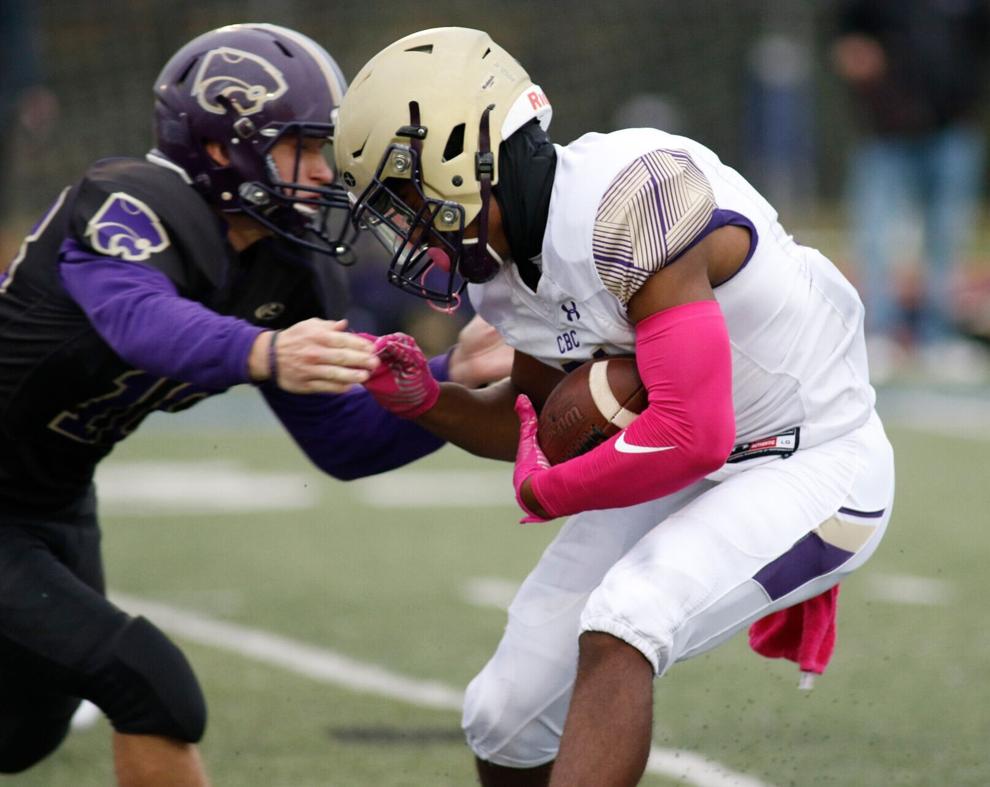 No. 22: Angelo Butts, WR, O'Fallon Christian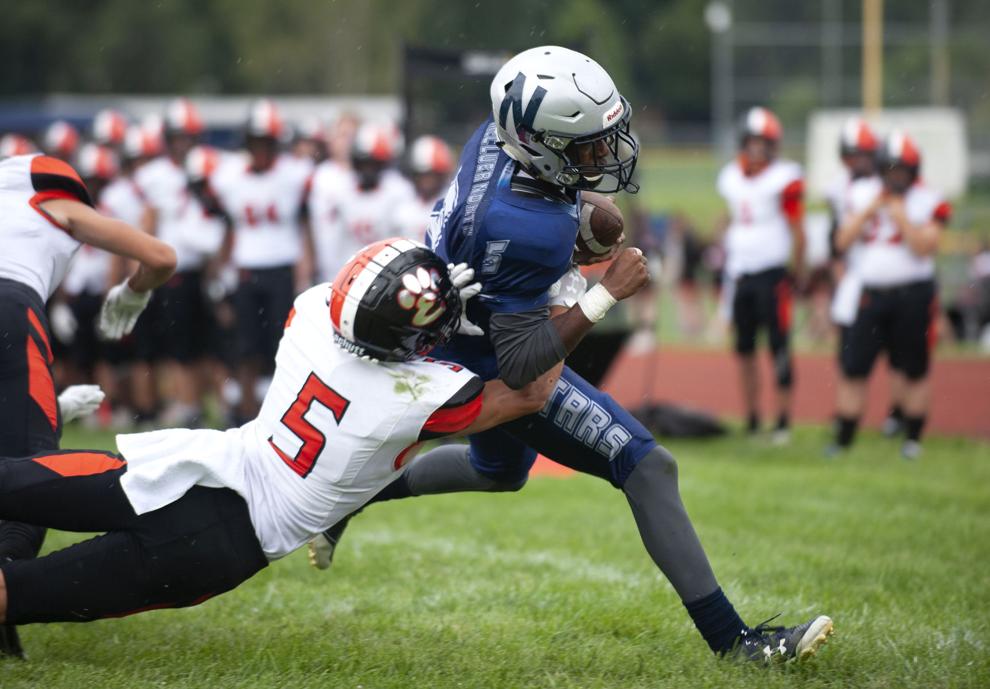 No. 23: Will Lee, WR/LB, Kirkwood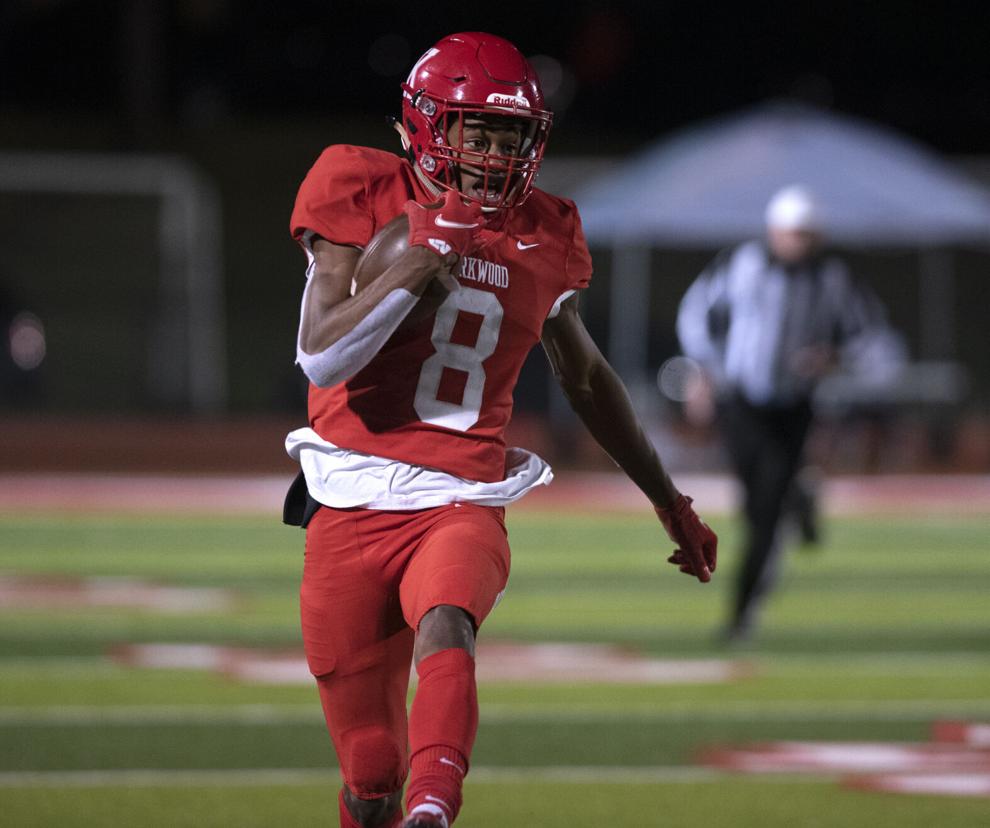 No. 24: Latrell Bonner, S, O'Fallon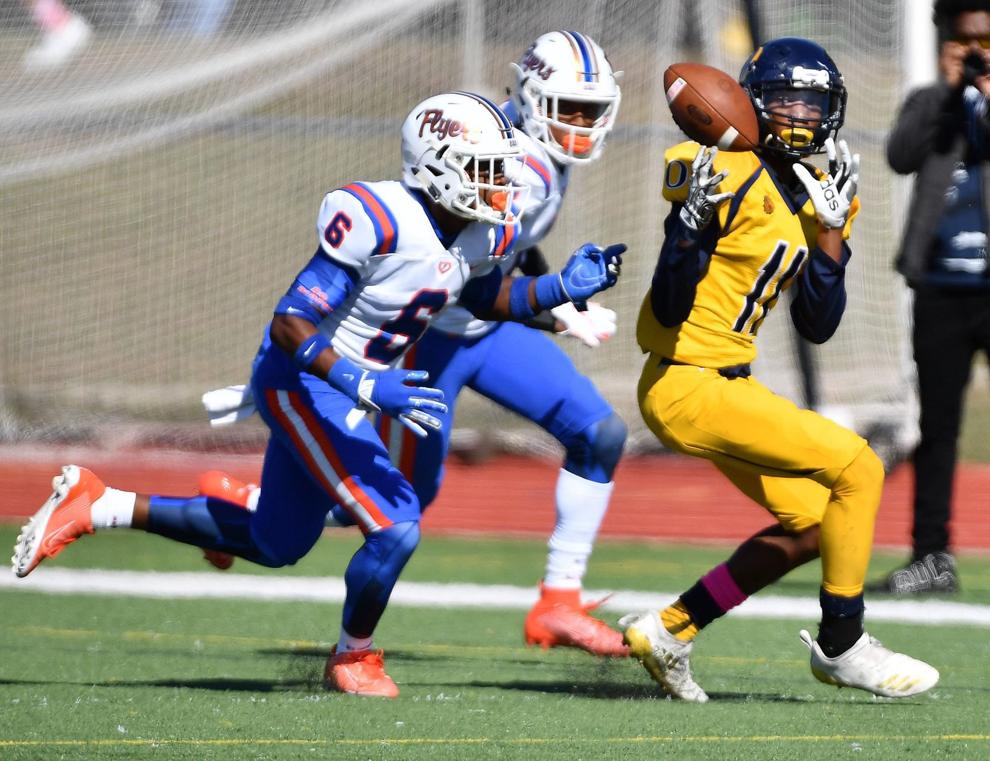 No. 25: Kaden McMullen, QB, O'Fallon Christian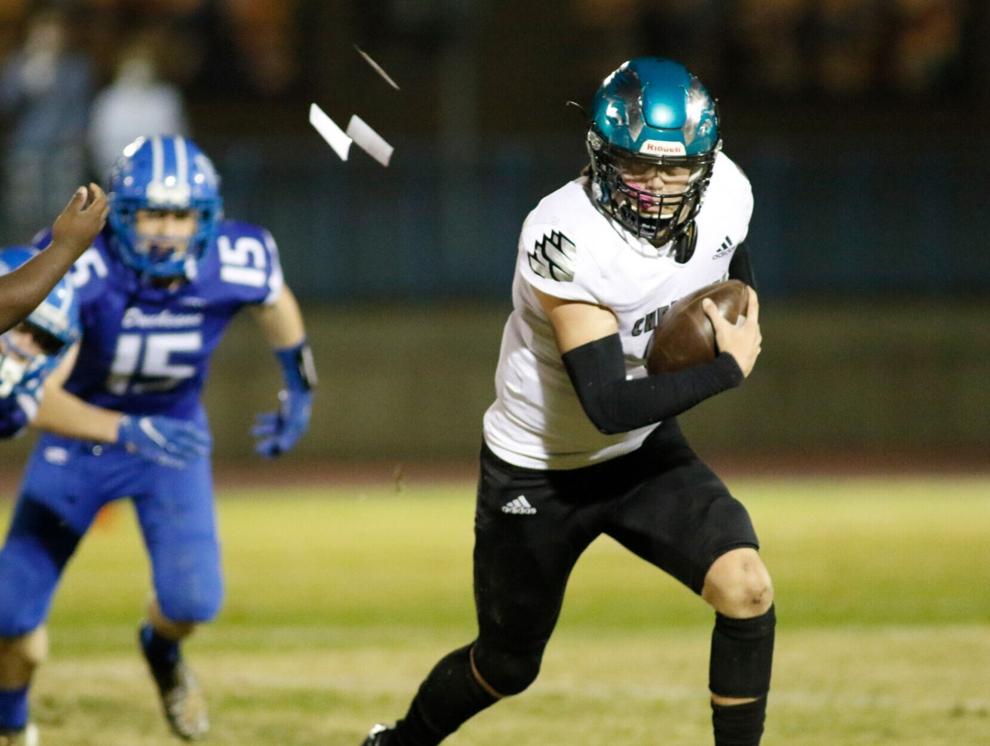 No. 26: Kyle Long, OL, Hazelwood Central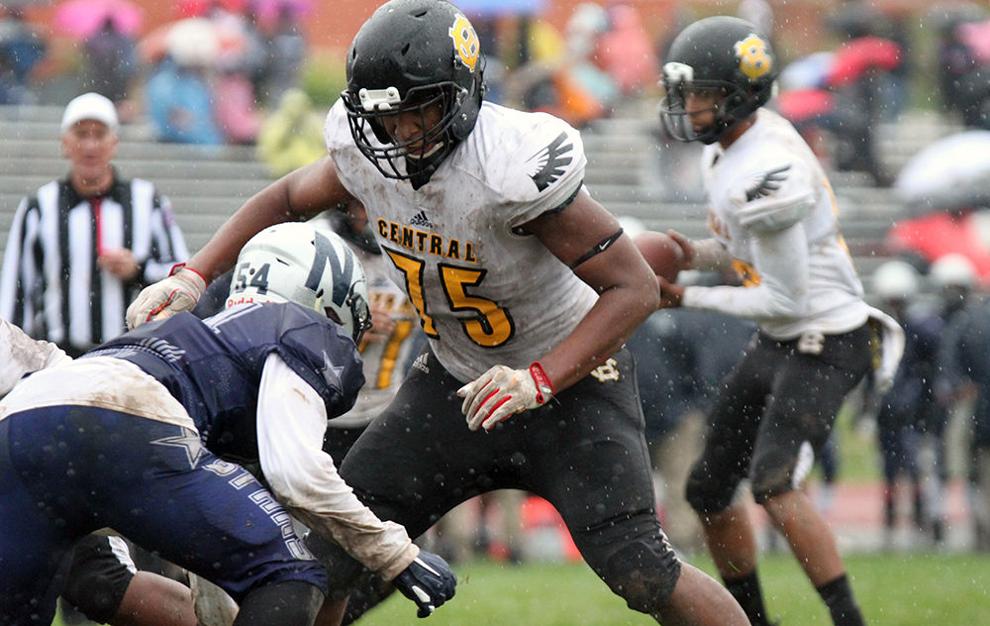 No. 27: Sam Buck, OL/DL, Highland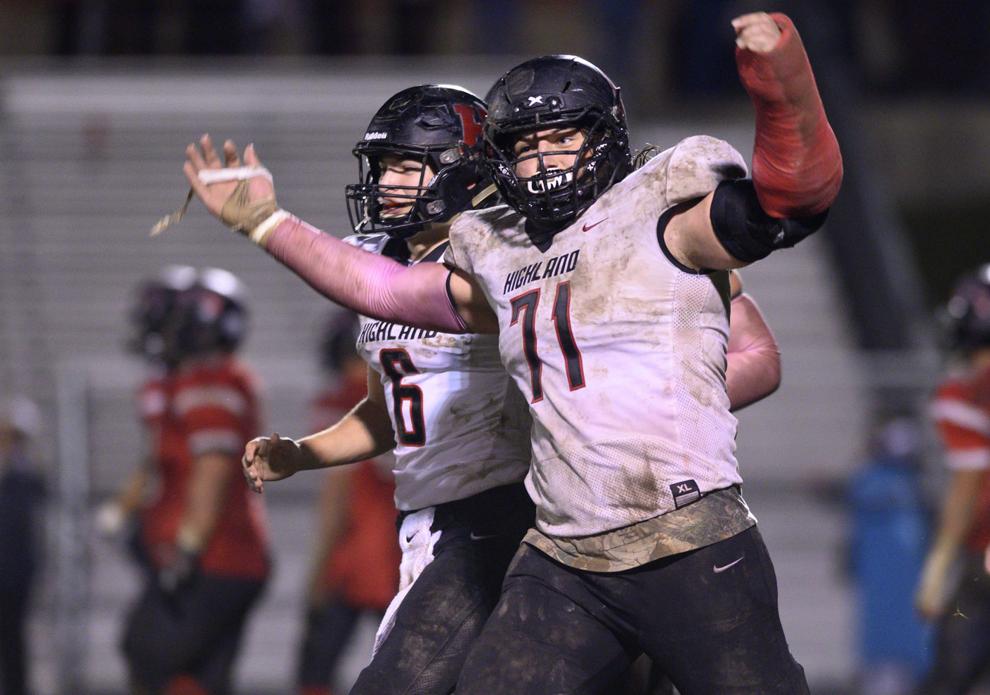 No. 28: Carter Davis, QB, Eureka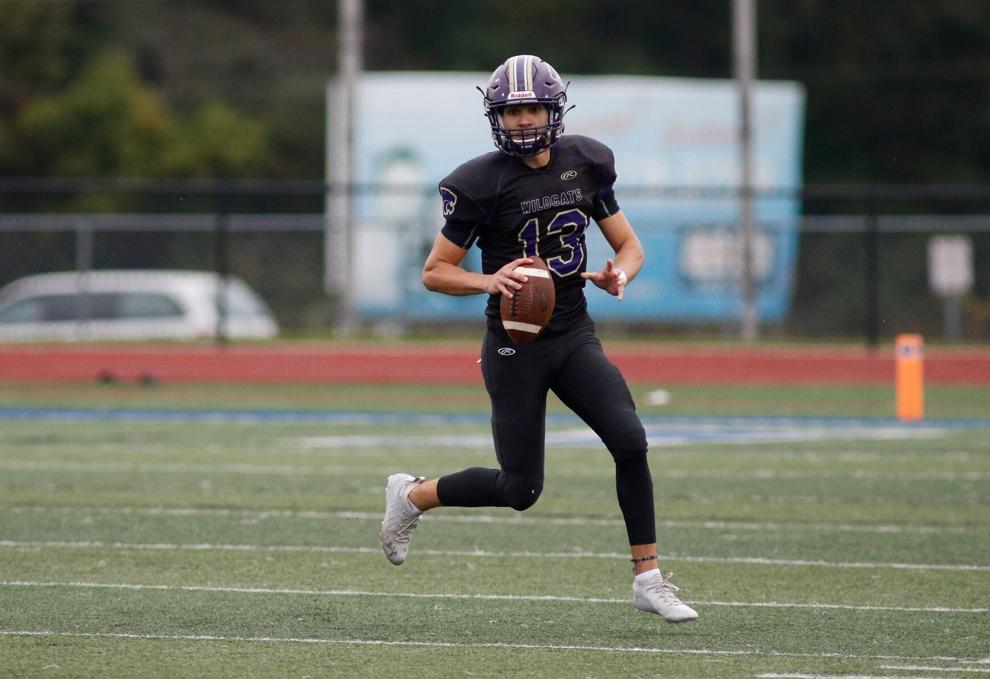 No. 29: Mali Walton, LB, Parkway South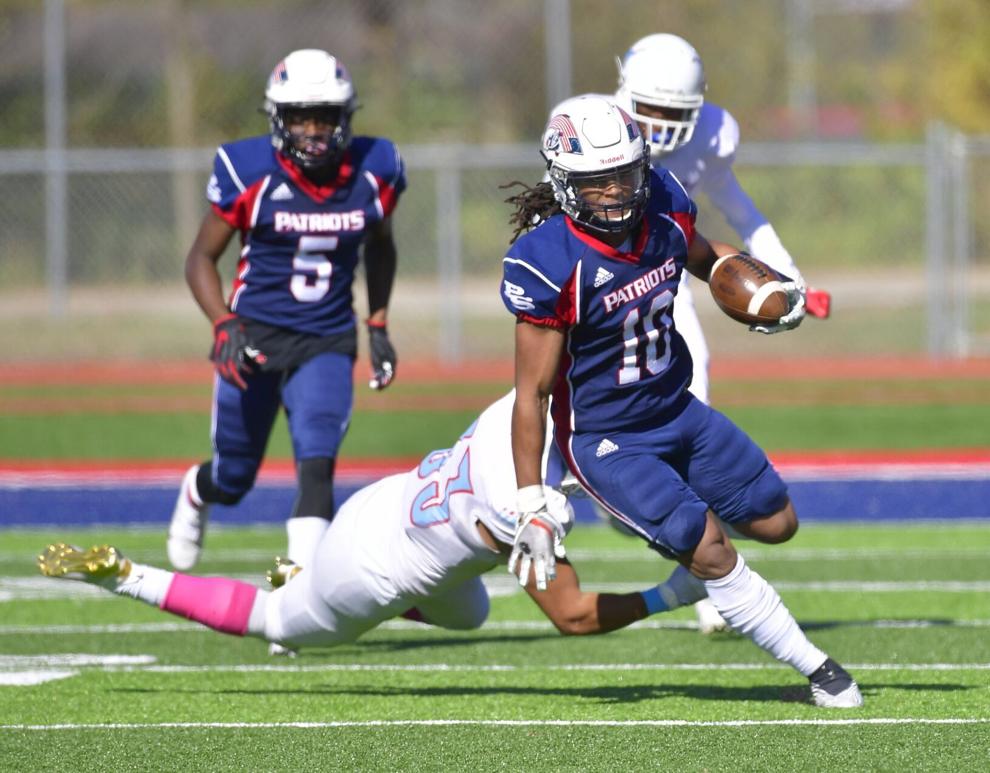 No. 30: Shawn Binford, ATH, Cahokia