Wednesday must have been special.
Antonio Doyle ditched his Crocs.
A senior linebacker for the Lutheran North football team, Doyle passed on his rubber shoes for a pair of fresh, crispy white Nike Air Force 1s to compliment his outfit.
"I've only worn them two or three times," Doyle said with a grin.
Wednesday was national signing day, the first day senior high school football players could sign binding national letters of intent with an NCAA Division I program. The early signing period runs through Friday.
It's a life-changing day across the country but has a little extra oomph at Lutheran North. It's a measuring stick for the success of the program coach Carl Reed has billed as "Scholarship High."
Three Crusaders made it official. Doyle signed with Texas A&M. Linebacker Itayvion "Tank" Brown stayed true to his commitment to Minnesota. Defensive back Cameron Griffin signed with Western Michigan. Six more seniors are expected to sign in February during the next signing period. When it's all said and done Reed expects every senior on his team to be headed to the next level to play football in some shape or form.
"It's what we really do it for. This is more important. This is what winning really is. This is winning a championship," Reed said. "I know people like wins and they want to talk about who wins state championships and all that. I've said it from the beginning, that's not what we care about. This is what we care about."
Reed makes a simple promise. If you put in the work in the classroom, the weight room and on the field you will have a place to play at the next level. Not all them are going to go Division I, but they'll all have a chance to continue playing the game they love and get a college degree.
"Coach Reed is a man of his word," Brown said. "So I knew if I performed and had the right grades and did what he asked me I'd have an opportunity to go to college. It's great."
A 6-foot-5 and 225-pound linebacker, Brown has had a vision of playing college football since he was 6 years old. Wednesday was surreal to him. It's a day he always wanted to come and now that it was here he had a hard time believing it was real.
"It's mind blowing," Brown said. "It's finally here."
Griffin sent his paperwork off early Wednesday morning. A 6-foot-2 and 175 defensive back, Griffin had no trouble resting his eyes Tuesday. He'd been waiting on this day for a long time.
"It's an unreal moment. It's very special to me and everybody in my family," Griffin said. "You can't soak it all in at once."
Doyle, a 6-foot-4 and 230-pound powerhouse, had plenty of time to find the right outfit for the signing day ceremony. He was up all night with the excitement and energy of a kid on Christmas Eve. Only multiply it by 100.
"I was up until 4 in the morning" he said. "It makes you want to do something great."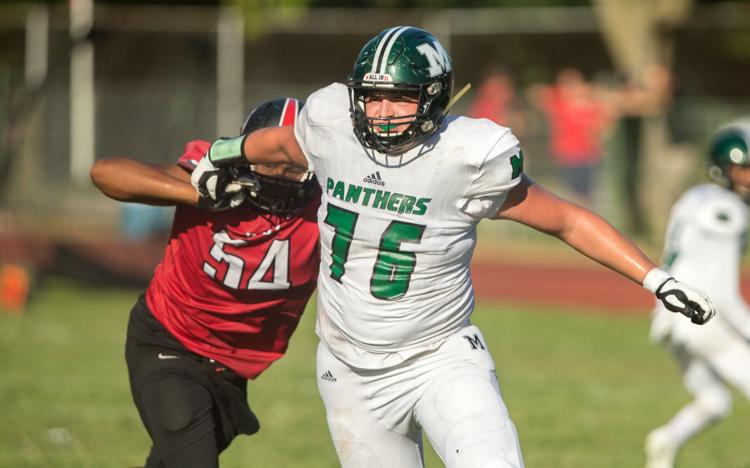 MEHLVILLE'S WALTERS SIGNS WITH MIZZOU
As a sophomore, Mitchell Walters walked past Mehlville coach Kent Heinemann's office and landed his first college scholarship offer.
No film review. No unofficial visit. Just a look and an offer from the Eastern Illinois assistant coach that was sitting with Heinemann.
"He offered him on the spot," Heinemann said. "Just on size alone."
Now a whopping 6-foot-7 and 292 pounds, Walters put an end to his recruiting process Wednesday when he signed with Missouri. The Panthers have had football recruits head to the next level, including Walters' friend Shane McGroarty in 2018, but he is the first Mehlville player to sign with an NCAA Division I program since Tyrone Clark matriculated to Northern Illinois in 2009. It means a lot to Heinemann and the Mehlville program.
"I think nowadays they think they have to go to a private school or a school with a huge tradition to go Division I and that's not true," Heinemann said. "I love that Mitch is a Panther and now a Tiger. I'm grateful for everything he's done for this program."
Walters never backed off his pledge to Missouri, even after Barry Odom was terminated as the coach. There were some natural questions and reservations about what the future of Mizzou football looked like. But when new coach Eliah Drinkwitz came by Mehlville to make Walters' acquaintance, all those concerns dissipated.
"At first I was a little hesitant," he said. "I didn't know if I wanted to sign without knowing the head coach, but once I met Coach Drinkwitz it was instant. I knew he's a great guy. I'm still going to be a Tiger."
Walters joins a rock-solid local recruiting class to follow through on their Mizzou commitments. Chaminade quarterback Brady Cook, Francis Howell offensive lineman Drake Heismeyer and Kirkwood receiver Jay Maclin all signed Wednesday.
"We've built a great connection with everybody," Walters said. "It's going to be cool to see us down there."
No. 1: Teriyon Cooper, Pattonville, ATH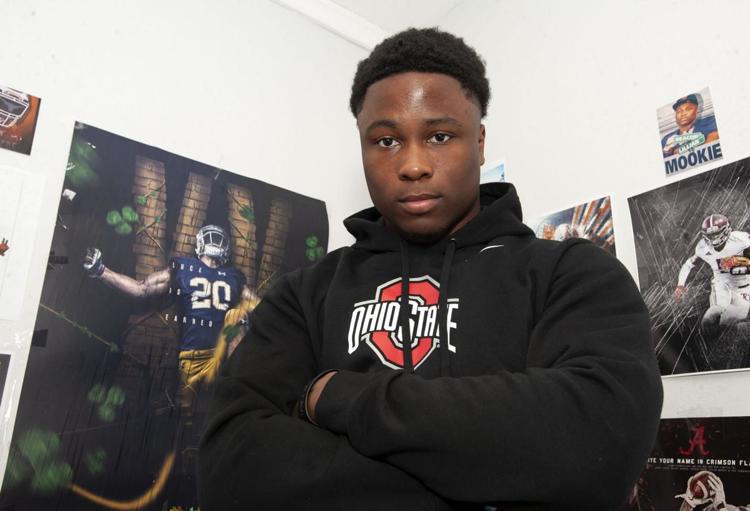 No. 2: Antonio Doyle, Lutheran North, LB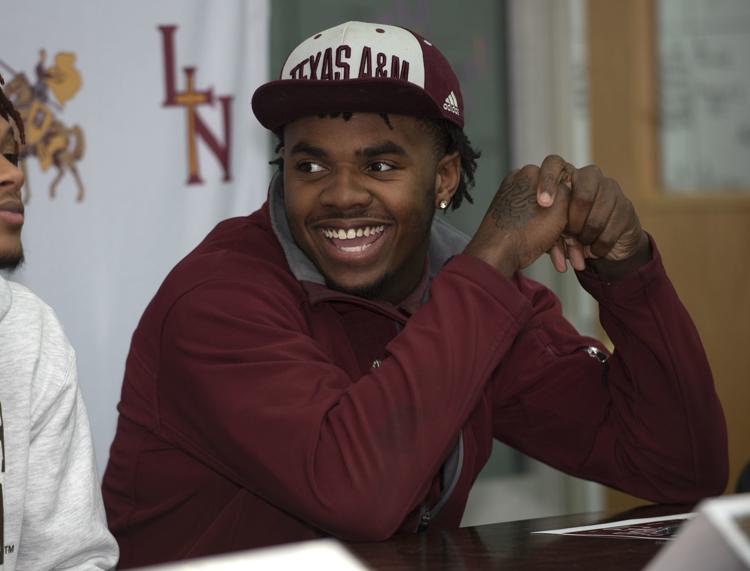 No. 3: Jordan Johnson, De Smet, WR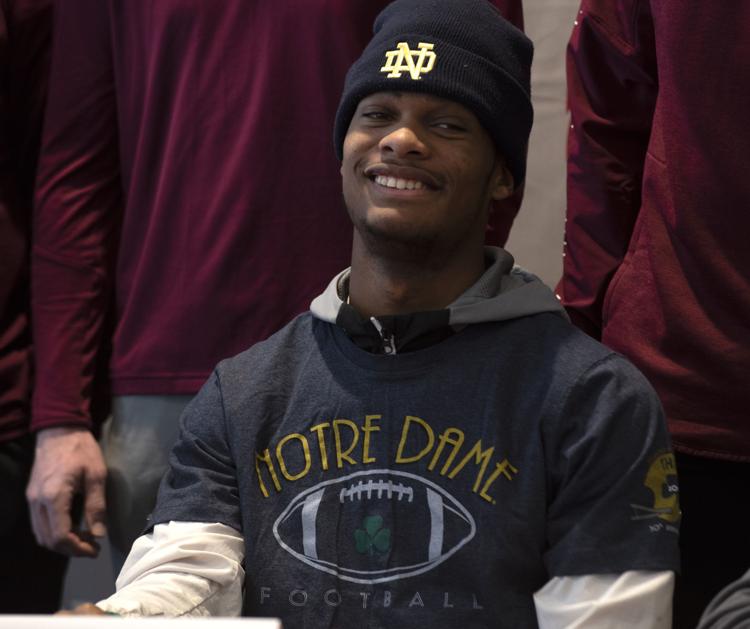 No. 4: Antonio Johnson, East St. Louis, S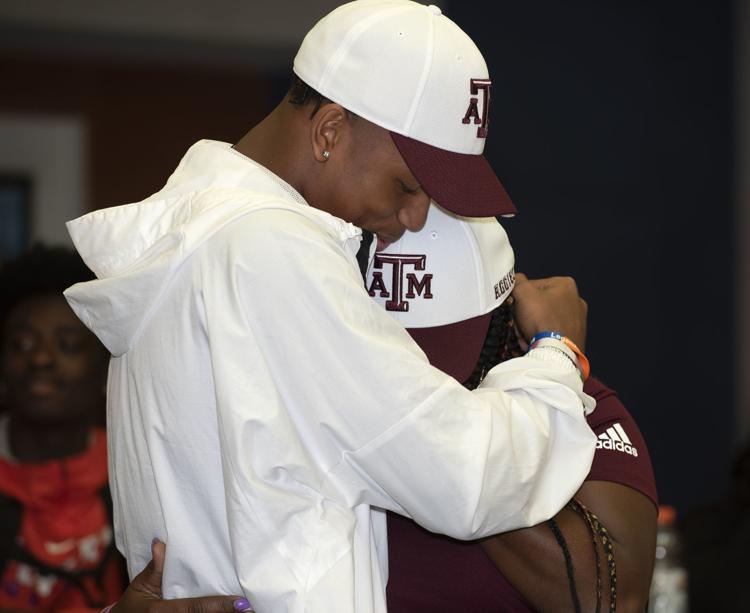 No. 5: Itayvion Brown, Lutheran North, WR/LB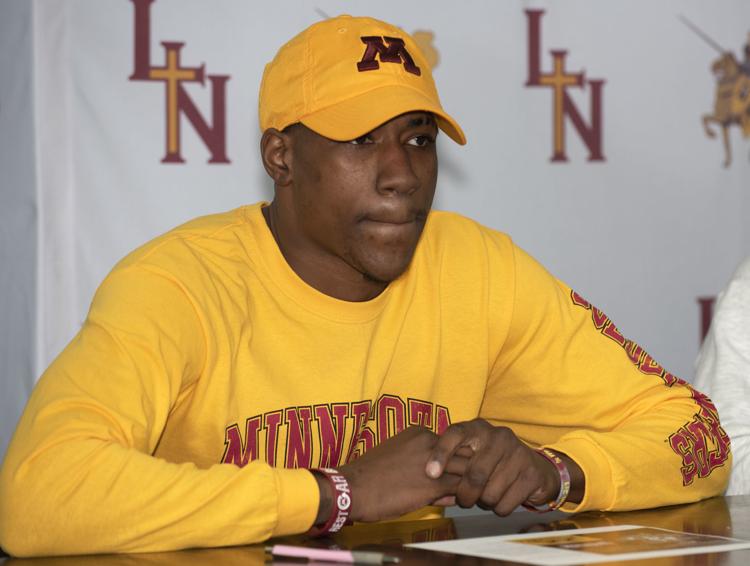 No. 6: Reggie Love, Trinity, RB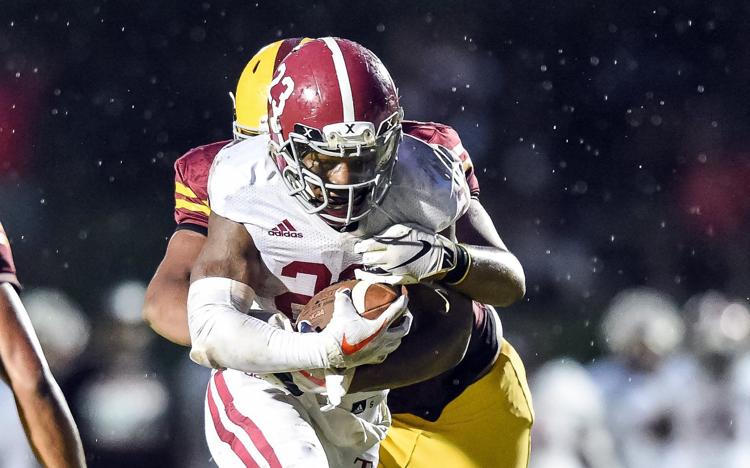 No. 7: Noah Arinze, Webster Groves, DE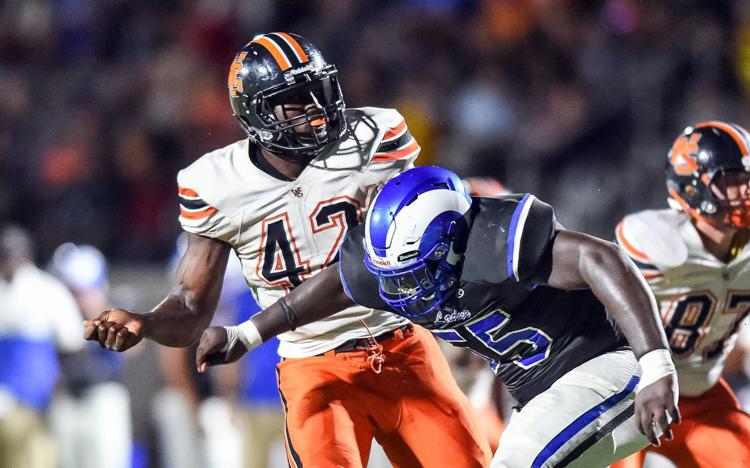 No. 8: Joe Moore III, Cardinal Ritter, DE
No. 9: Lanell Carr, De Smet, LB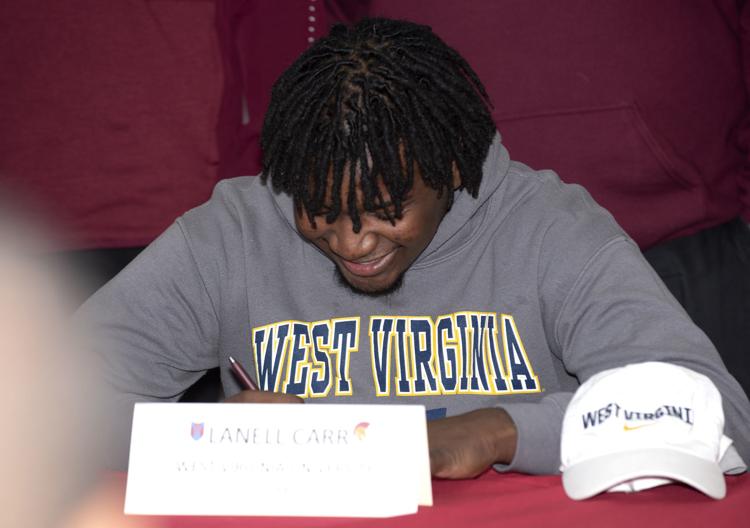 No. 10: Javontez Spraggins, East St. Louis, OL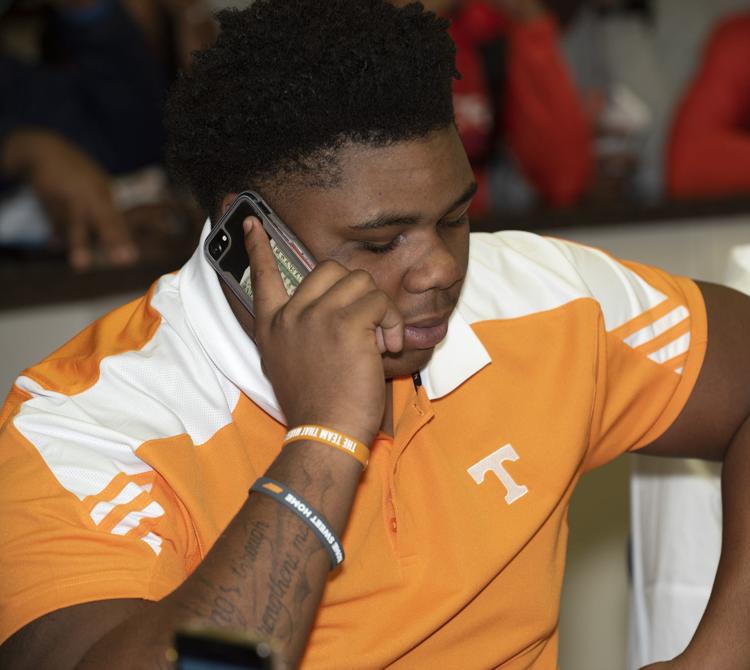 No. 11: Kevin Tyler, Ritenour, OL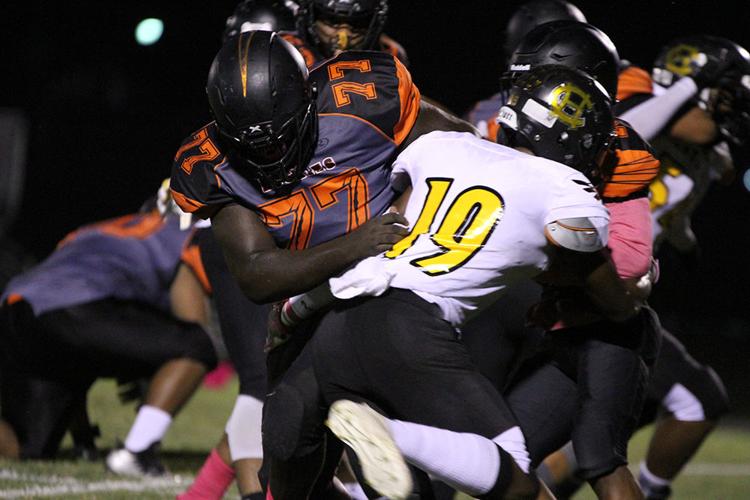 No. 12: Jalen St. John, Trinity, OL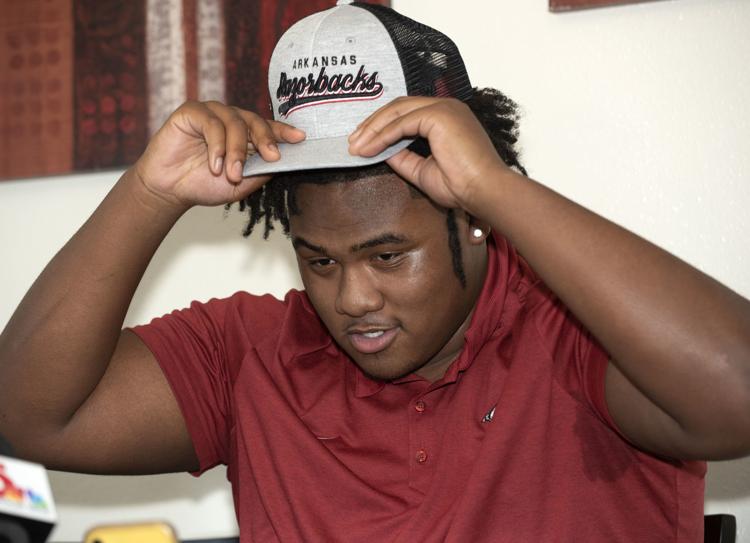 No. 13: Kevon Billingsley, East St. Louis, DT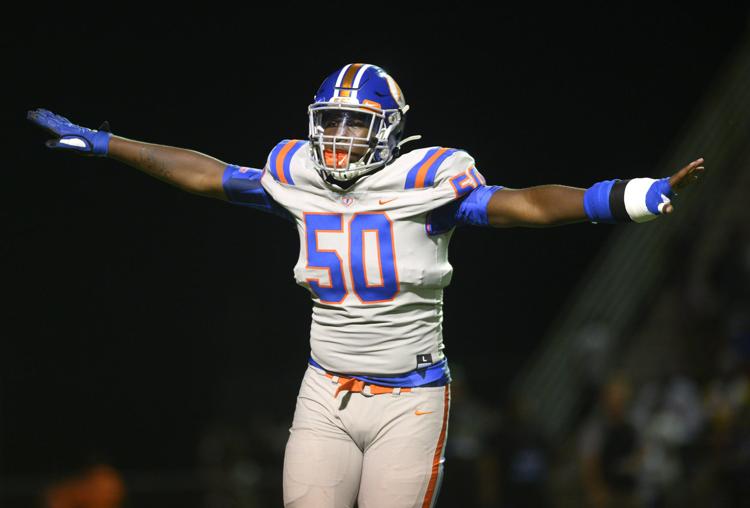 No. 14: James Frenchie, Trinity, WR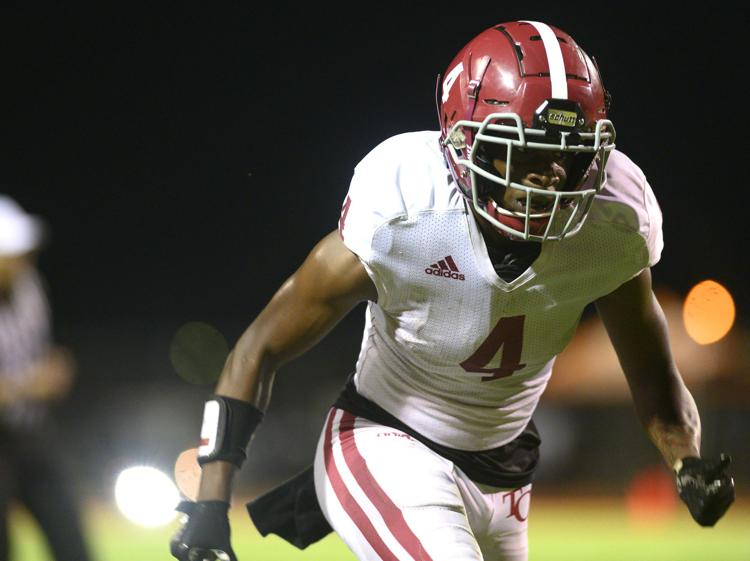 No. 15: Lawaun Powell Jr., East St. Louis, WR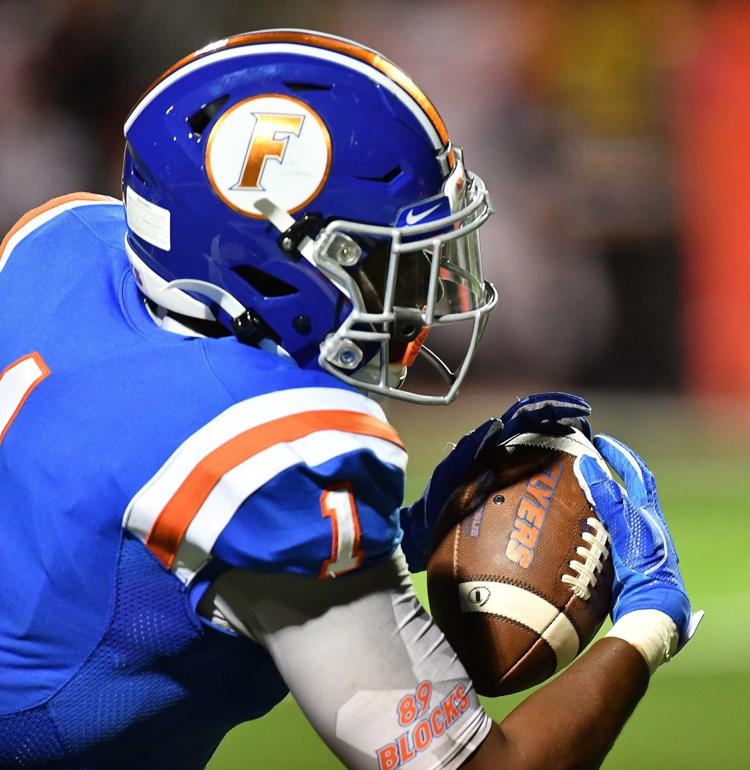 No. 16: Brady Cook, Chaminade, QB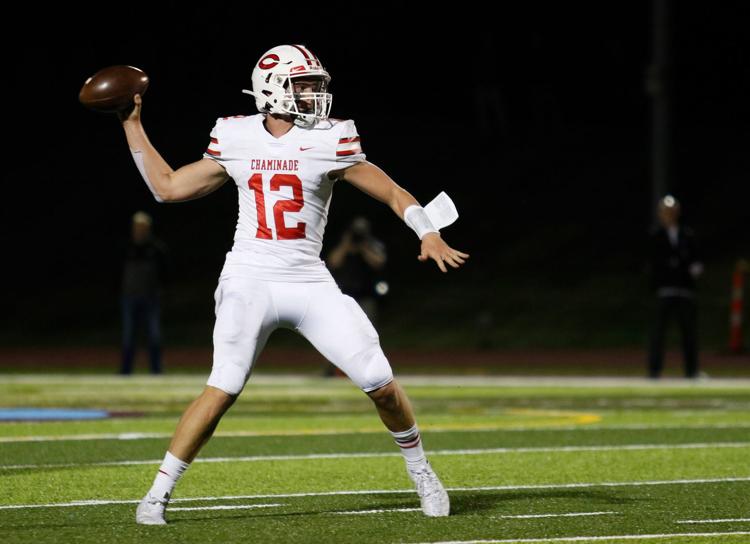 No. 17: Jay Maclin, Kirkwood, WR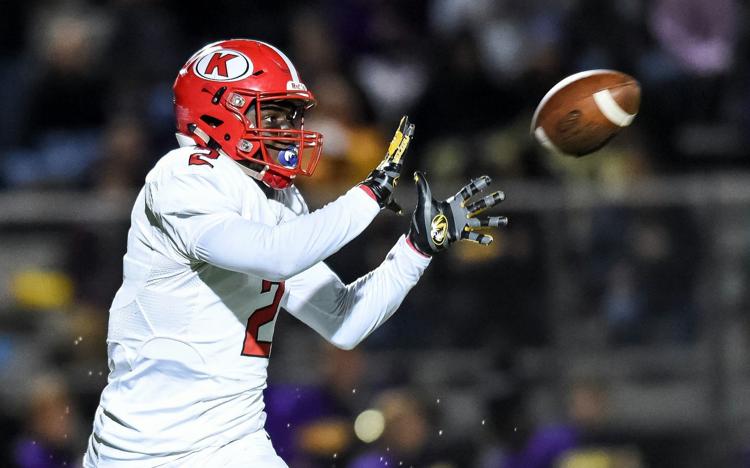 No. 18: Brady Feeney, CBC, OL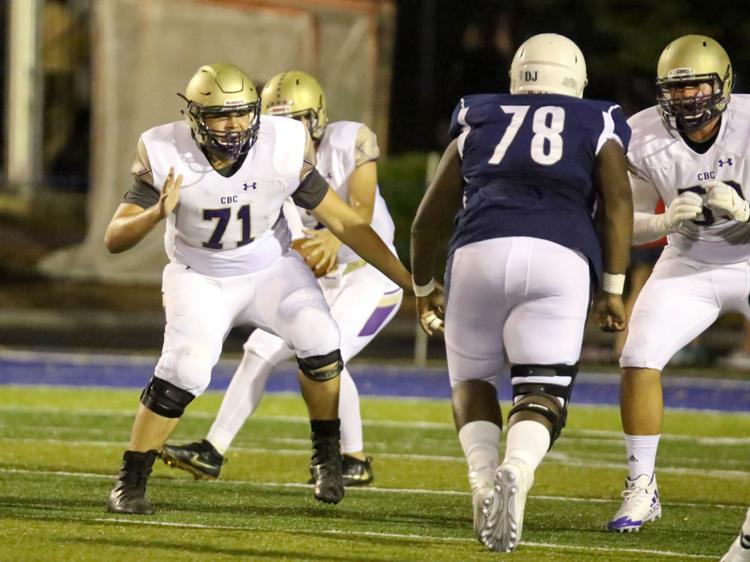 No. 19: Traevon Williams, Hazelwood West, OL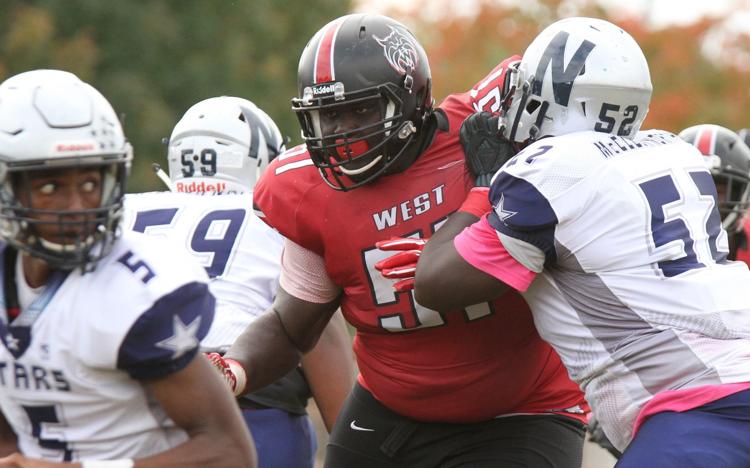 No. 20: Drake Heismeyer, Francis Howell, OL
No. 21: Mitchell Walters, Mehlville, OL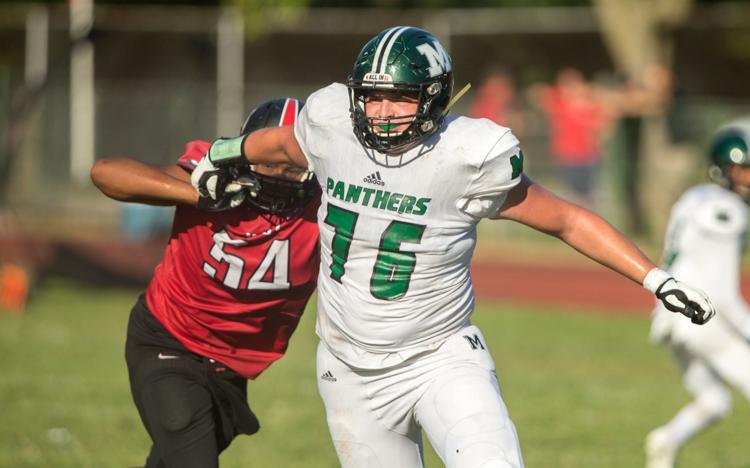 No. 22: Josh Baker, Eureka, OL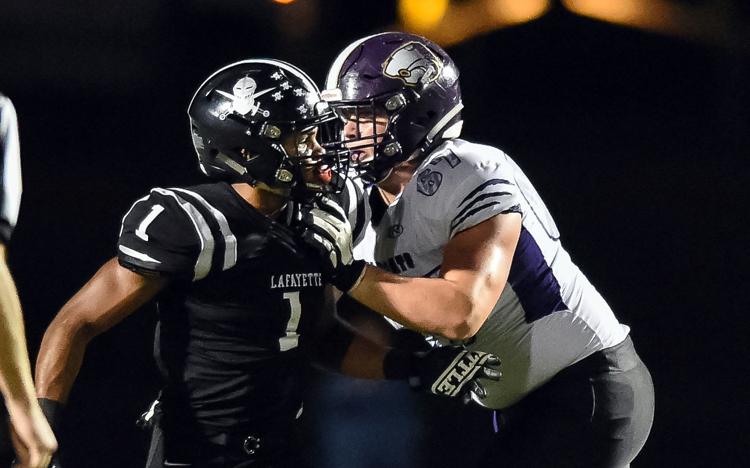 No. 23: Mekhi Hagens, Cardinal Ritter, QB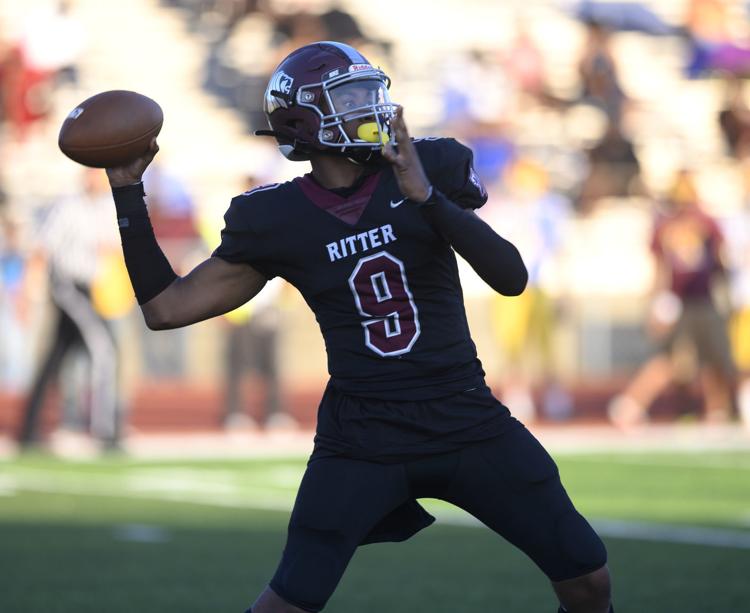 No. 24: Armon Wallace, De Smet, DT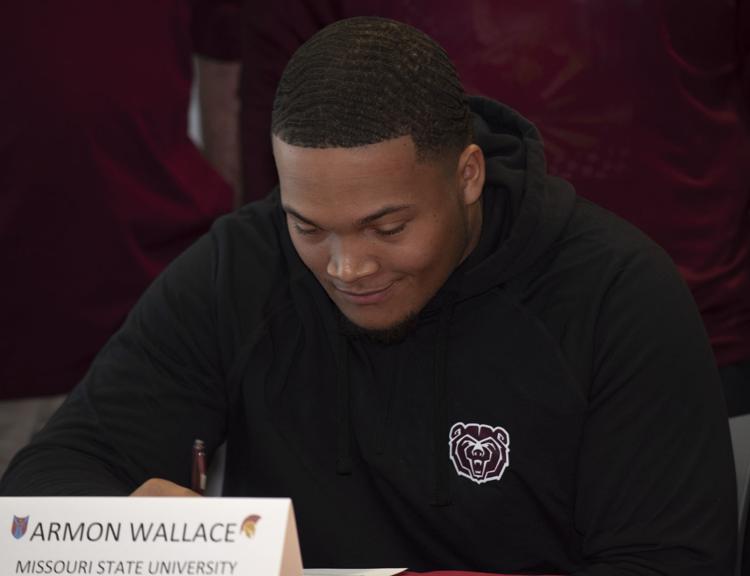 No. 25: Cam Griffin, Lutheran North, DB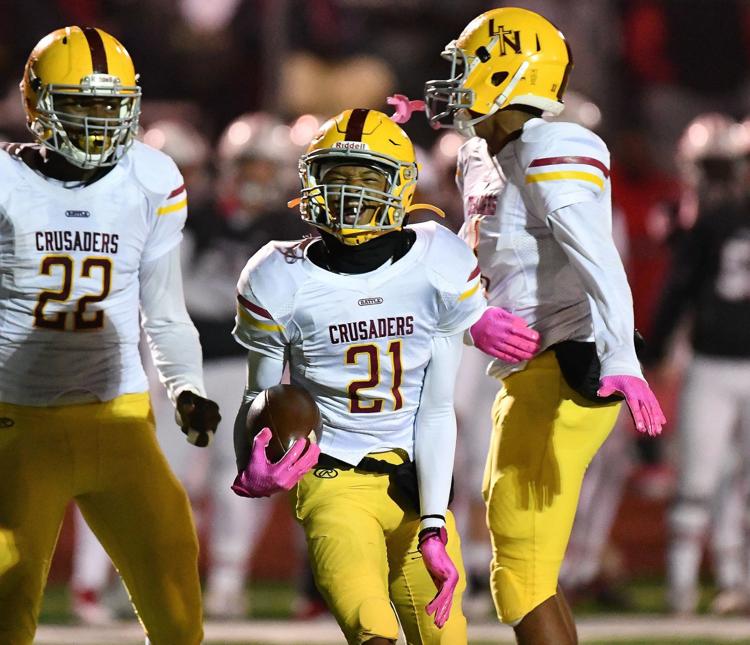 No. 26: TJ Rush, Trinity, S
No. 27: Latrez Shelton, Cardinal Ritter, CB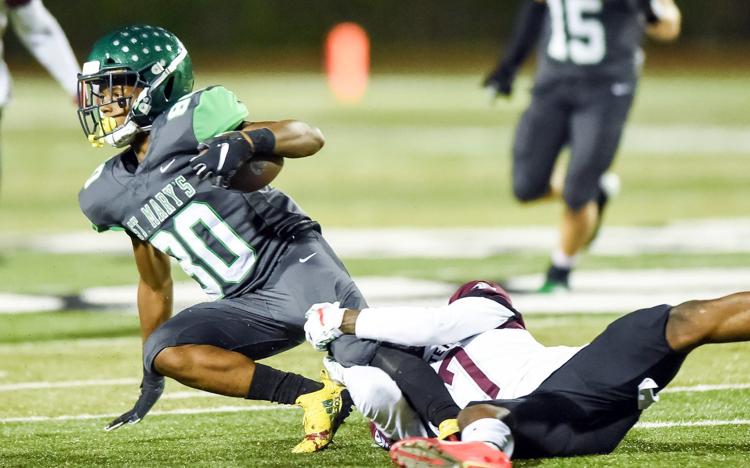 No. 28: Martez Poynter, Trinity, DL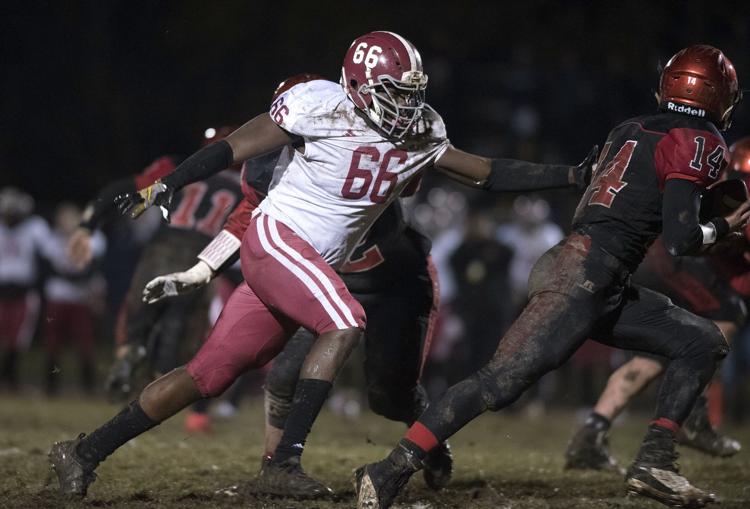 No. 29: Demetrius Washington, Riverview Gardens, WR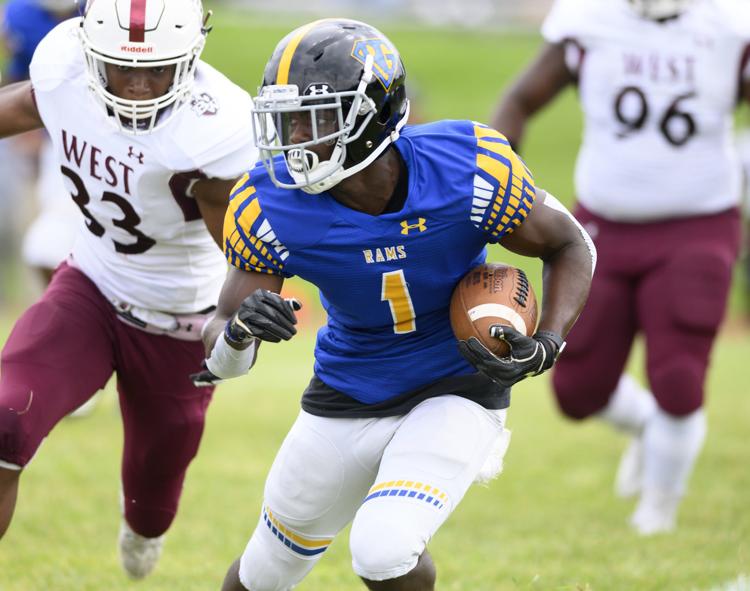 No. 30: Jake Seidel, Seckman, OL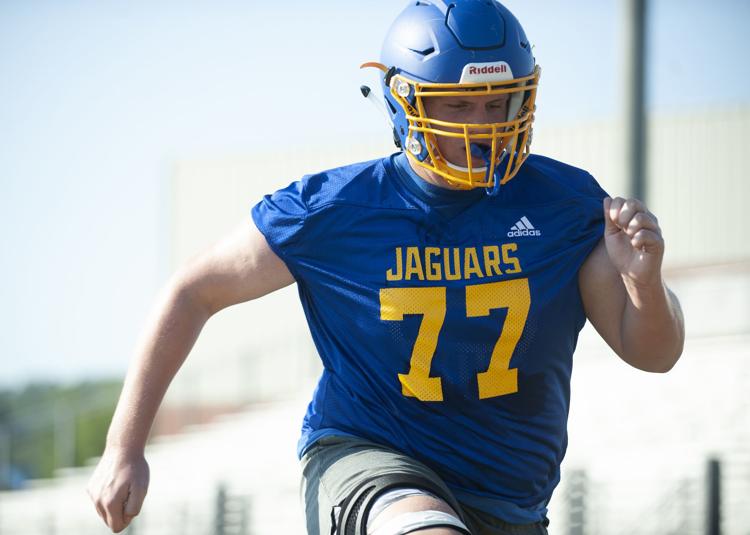 Class of 2020 football signings, Division I and II
| First | Last | High school | University |
| --- | --- | --- | --- |
| Bennie | Anderson | Westminster | Yale |
| Noah | Arinze | Webster Groves | Oklahoma |
| Josh | Baker | Eureka | Arizona |
| Donavan | Bieber | Columbia | Northern Illinois |
| Itayvion | Brown | Lutheran North | Minnesota |
| Lanell | Carr | De Smet | West Virginia |
| Brady | Cook | Chaminade | Missouri |
| Mookie | Cooper | Pattonville | Ohio State |
| Jake | Cracchiolo | Oakville | Southwest Baptist |
| Tyler | Dixon | CBC | Kent State |
| Antonio | Doyle | Lutheran North | Texas A&M |
| Jonathan | Edwards | Parkway North | Indiana State |
| Brady | Feeney | CBC | Indiana |
| Jacob | Ferguson | Troy | Northern Iowa |
| James | Frenchie | Trinity | Illinois |
| Mitchesll | Gildehaus | Borgia | Memphis |
| Cameron | Griffin | Lutheran North | Western Michigan |
| Izaiah | Hartrup | Fort Zumwalt North | SIU Carbondale |
| Drake | Heismeyer | Francis Howell | Missouri |
| Jake | Holten | Collinsville | Southeast Missouri |
| Antonio | Johnson | East St. Louis | Texas A&M |
| Jordan | Johnson | De Smet | Notre Dame |
| Jathen | Jones | Carnahan | SIU Carbondale |
| Cameron | Kirkpatrick | Edwardsville | McKendree |
| Bennet | Krebs | Mater Dei | Drake |
| Reggie | Love | Trinity | Illinois |
| Jay | Maclin | Kirkwood | Missouri |
| Julian | McBride | Chaminade | Ball State |
| Joe | Moore III | Cardinal Ritter | Arizona State |
| Jacob | Morrissey | Edwardsville | Southeast Missouri |
| Tim | Nesslage | Fort Zumwalt North | Drake |
| Cairo | Payne | Fort Zumwalt North | Missouri State |
| Cameron | Powell | CBC | Southeast Missouri |
| Martez | Poynter | Trinity | Toledo |
| Matt | Rouse | Oakville | Southwest Baptist |
| TJ | Rush | Trinity | Miami (Ohio) |
| Jake | Seidel | Seckman | Missouri State |
| Javontez | Spraggins | East St. Louis | Tennessee |
| Kevin | Tyler | Ritenour | Illinois |
| John | Volmert | Vianney | SIU Carbondale |
| Darius | Walker | East St. Louis | Illinois State |
| Armon | Wallace | De Smet | Missouri State |
| Mitch | Walters | Mehlville | Missouri |
STLHighSchoolSports.com is the most comprehensive source of stats, scores and stories from any and all area high schools.