EARTH CITY • Demetrius Cannon spent every football practice last summer and fall at Trinity surrounded by some of the best players in the nation.
So it was nothing new when he took to the turf and competed at The Opening regional Sunday at the Lou Fusz Athletic Training Center at Rams Park. A 6-foot-3 and 205-pound wide receiver, Cannon performed at a high level as he was selected from a group of more than 50 at his position as the Most Valuable Player. Of all the local athletes at the competition, Cannon was the only one honored as a position MVP.
"It's amazing. It's a good opportunity. It lets me know what I can do," Cannon said. "I was hoping to come and get better and to see where I'm at so I can see what I need to work on."
When the receivers began their one-on-one drills against defensive backs, Cannon, 16, wanted the best opponent to try out some of the different techniques The Opening coaches taught the athletes. It went well
"I want to be able to work on new stuff and be able to compete to the highest level against the best people," Cannon said. "I make sure I go against the best DBs to make sure I'm working myself."
Cannon got plenty of work at practice but games were a different story. As a sophomore at a position that was loaded with talent at Trinity, Cannon had to play the waiting game. He was behind senior receiver Marcus Washington (Texas), senior receiver Bryce Childress (Kent State), junior receiver James Frenchie and junior all-around standout Teriyon "Mookie" Cooper.
"I just had to wait my turn knowing that Marcus Washington was there. I had to wait and learn from him," Cannon said. "Me learning from him, it helped my game a lot because I learned from the best."
Cannon didn't get thrown the ball a lot but he made the most of his touches. He caught five passes for 123 yards and scored two touchdowns.
Cannon didn't put up big numbers on Friday night but he's still caught the eye of college coaches. He has received offers from Tennessee, Toledo and Vanderbilt. He's hoping his portfolio sees a large influx after his performance at The Opening.
"It's amazing to see my dreams coming true," Cannon said. "It's great, I can't even explain it."
COOPER PUNCHES TICKET TO DALLAS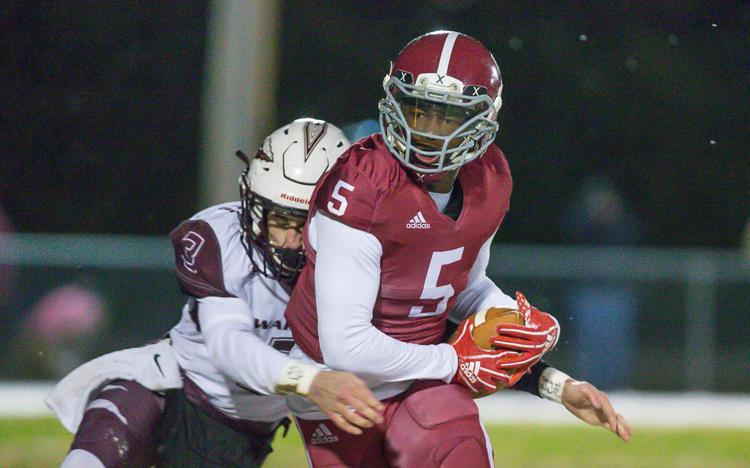 The tradition lives another year — Teriyon "Mookie" Cooper is headed to Dallas.
A junior receiver at Trinity, Cooper was selected for The Opening's finals June 30-July 3 at the Ford Center in Dallas.
The 5-foot-9 and 193-pound Cooper gives Trinity representatives at the exclusive offseason football camp for a second consecutive year. Last summer, linebacker Shammond Cooper and wide receiver Marcus Washington were both selected.
Mookie Cooper, who received his invitation on Sunday, is counting down the days until he can go to work in Texas.
"I'm excited. I can't wait," Cooper said. "Going to Under Armour (camps) I've been going against some of the top players already. But I want to go against some more with some of everybody from everywhere."
Cooper expects to get a taste of the very best on both sides of the ball. A receiver by trade, he'll head to Dallas as an "athlete", which means he'll compete in a variety of drills including at defensive back. Cooper took several defensive reps at The Opening regional and said he was pleased with the results.
"I went 10 times and nobody caught a ball on me," Cooper said. "I didn't lose a rep on offense or defense."
Cooper said his preference is to play offense. Strong, powerful and blessed with killer speed, Cooper is a devastating player with the ball in his hands. It's the primary reason he counts more than 30 college scholarship offers from the likes of Alabama, Auburn, Georgia, Illinois, Michigan, Missouri, Mississippi, Ohio State and Penn State. Cooper was briefly verbally committed to Texas and said the Longhorns remain in the running for his services, despite his decision to reopen his recruiting.
As good as he is on the offensive end, Cooper said he's willing to do what it takes to make an impact at the next level. If that means jumping in on defense, then that's what he'll do.
"That's why I work on it so if something happens I'm ready," Cooper said.
After helping Trinity win the school's first Class 3 state championship and losing a significant senior class of overwhelming talent, Cooper said the Titans do not expect any drop off. If anything, Trinity's returning players are hoping they get overlooked.
"We're just working to prove the doubters wrong," Cooper said. "Everybody thought we lost a lot of people and we're not going to be the same team but we're going back with the same goal."
LOCALLY GROWN BIG BODIES IMPRESS
Of all the different position groups that showcased their talents on Sunday, the area where the most locals made an impact was on the offensive and defensive lines.
The Opening names its top five offensive linemen and top five defensive lineman at its regional and calls them the Final 5. Of the 10 players selected, five are from the area.
On the offensive line, Trinity junior guard Jalen St. John (6-5, 300) and East St. Louis junior center Javontez Spraggins (6-3, 300) were selected along with Father Tolton junior tackle Monroe Mills (6-7, 280), Byron (Ill.) junior tackle Tyler Elsbury (6-5, 270) and offensive line MVP and Simeon junior tackle Khalyl Warren (6-3, 290).
On the defensive line, Webster Groves junior end Noah Arinze (6-4, 240), Cardinal Ritter end Joe Moore (6-4, 252) and Lutheran North sophomore end Travion Ford (6-4, 215) were all highlighted. Brother Rice (Ill.) junior tackle Justin Jefferson (6-0, 236) and Warren Township (Ill.) junior tackle Willis Singleton Jr. (6-1, 289) were also selected. Jefferson earned defensive line MVP honors for the regional.
MACLIN SET TO CALL HIS SHOT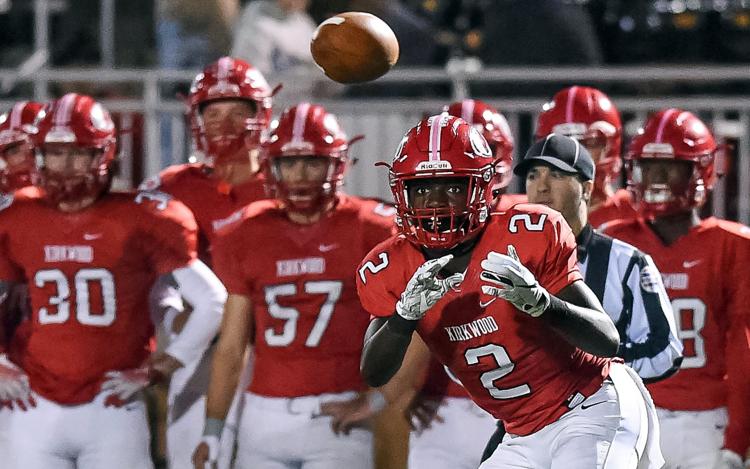 Jay Maclin knows where he's going.
A junior receiver at Kirkwood, Maclin will tell the world at 3 p.m. Thursday at Kirkwood High.
The 5-foot-11 and 179-pound Maclin will announce his verbal commitment. He has nine scholarship offers including Missouri, which is the favorite to land the legacy as his cousin, Jeremy Maclin, was a standout for the Tigers.
"I'm just ready to get it over with. I'm stressed out," Maclin said. "I'm ready to get this weight off my shoulders."
Among those who have offered Maclin are Arizona State, Indiana, Iowa, Kentucky, Kansas, New Mexico and Western Michigan.
Maclin said he enjoyed his time at The Opening on Sunday. He said it was good to get back on the turf after taking some time after basketball season to let his body rest up before he goes headfirst into preseason football mode.
"I've been taking a few weeks off getting my body back together after basketball," Maclin said. "It feels good to be back out here running routes."
Maclin caught 45 passes for 762 yards and scored nine touchdowns for the Pioneers last fall.
RIVALS 3 STRIPE CAMP ON THE HORIZON
Another high-profile combine and camp is coming to the area. The Rivals adizero combine and Rivals 3 Stripe Camp will be at East St. Louis High May 17-18.
Highly touted prospects have already been invited to the 3 Stripe Camp on Sunday, May 18. But Saturday's combine is open to any and all underclassmen who want to be tested the 40-yard dash, shuttle run, vertical jump, 3-cone drill and broad jump.
The top performers at Day 1 of the combine will be invited to Day 2 to compete against the invited prospects.
Registration begins at 9:30 a.m. and closes at 1 p.m. There is no charge for the combine, but due to the expected volume of athletes there will be a wait time. For more information visit rivalscampseries.com.
High school football combine
High school football combine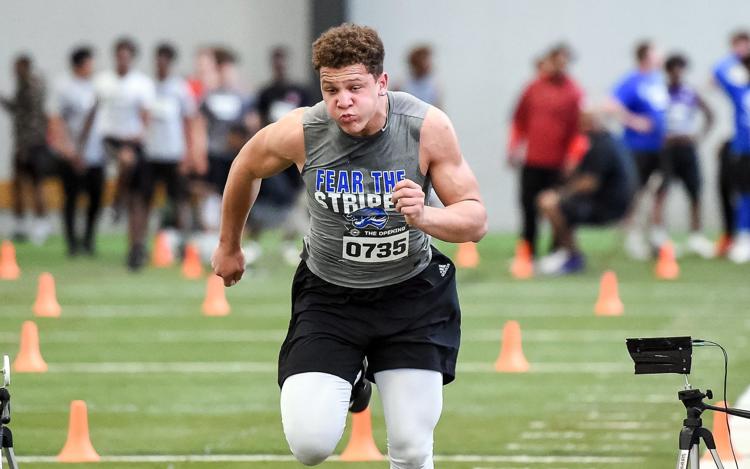 High school football combine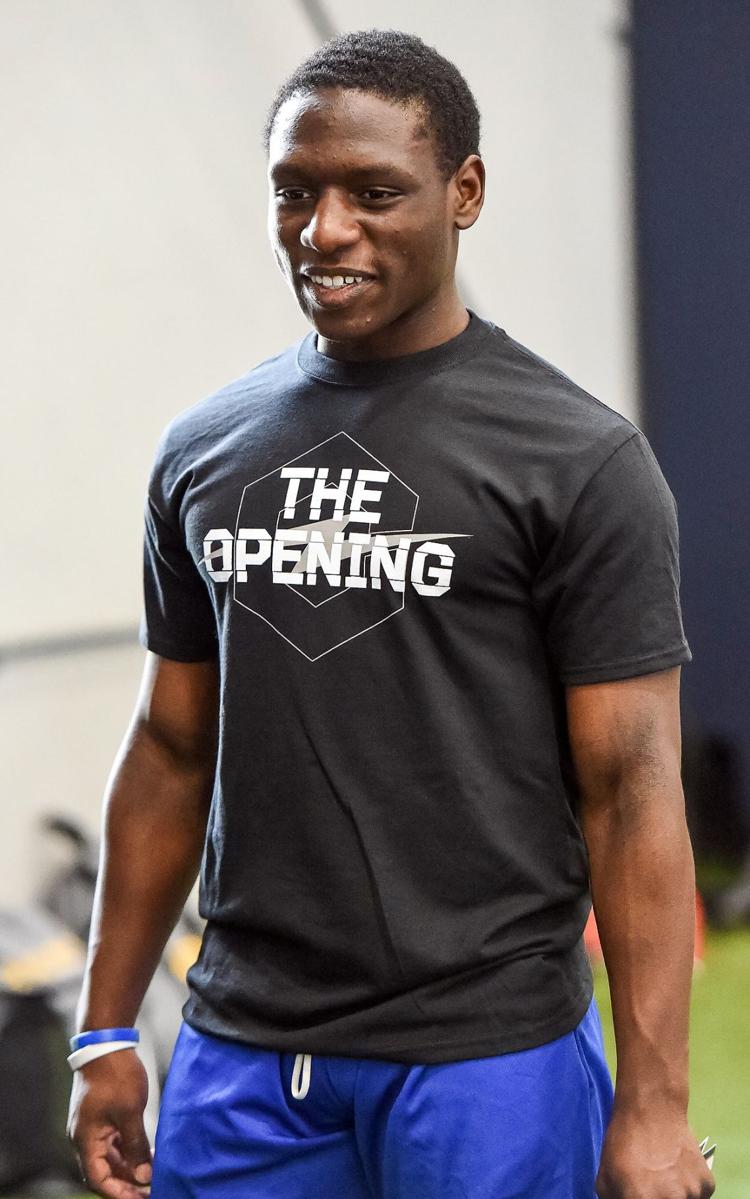 High school football combine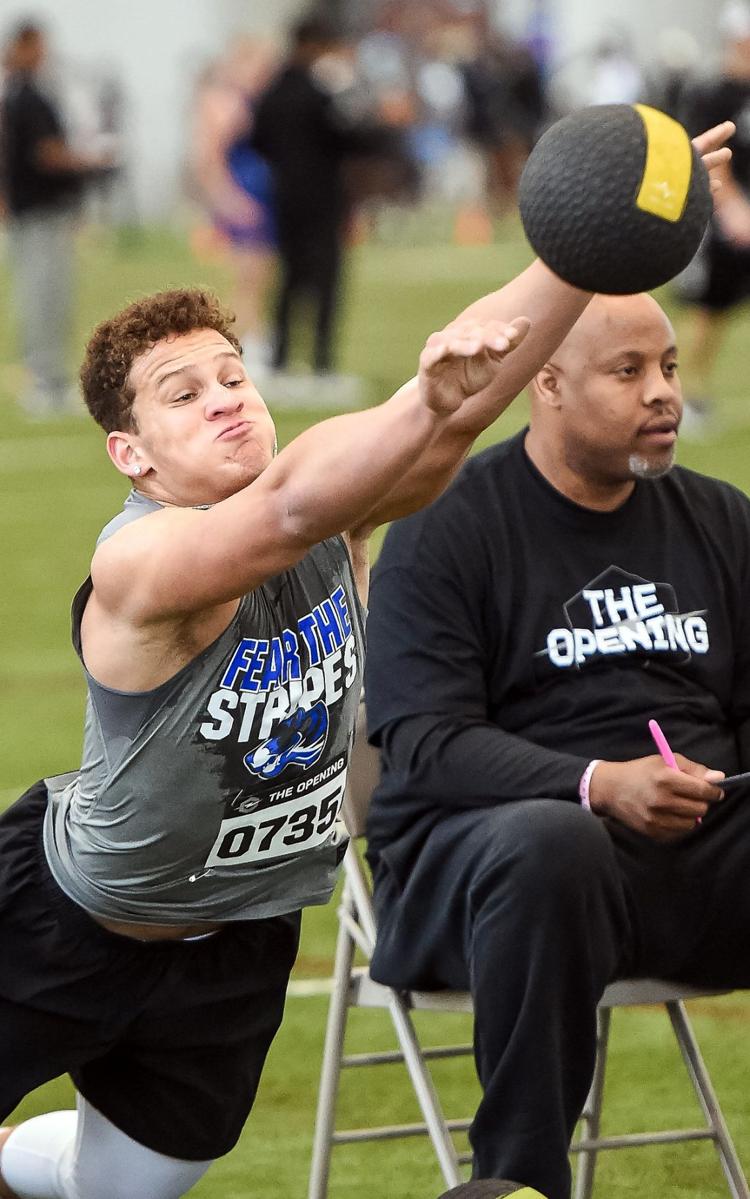 High school football combine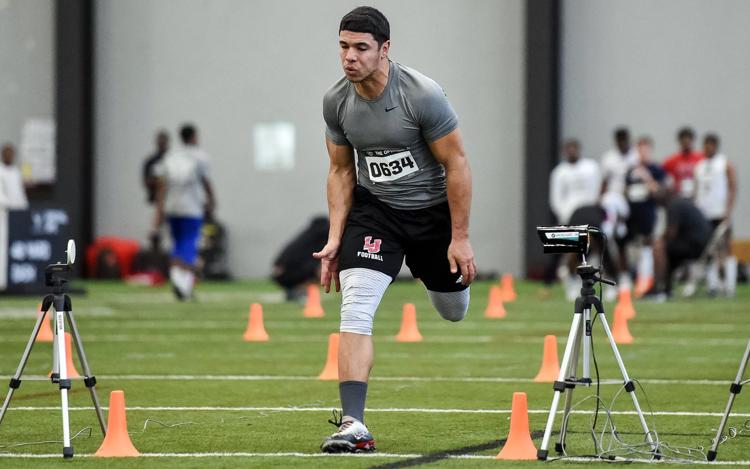 High school football combine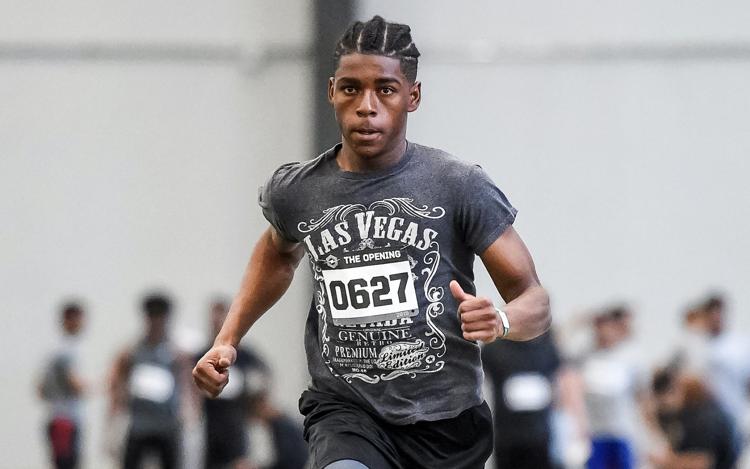 High school football combine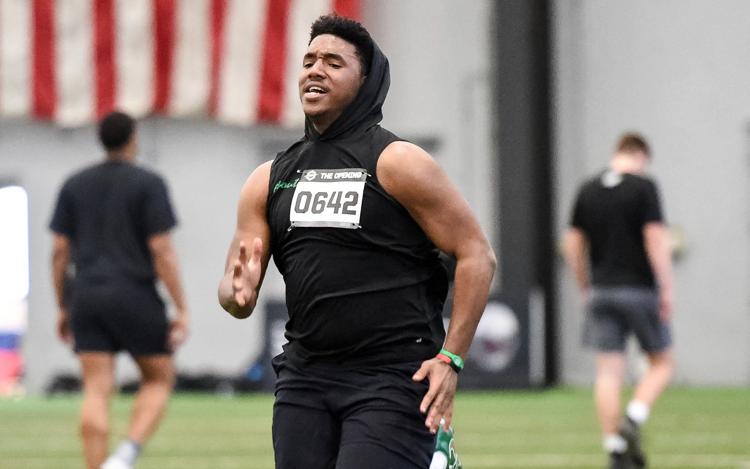 High school football combine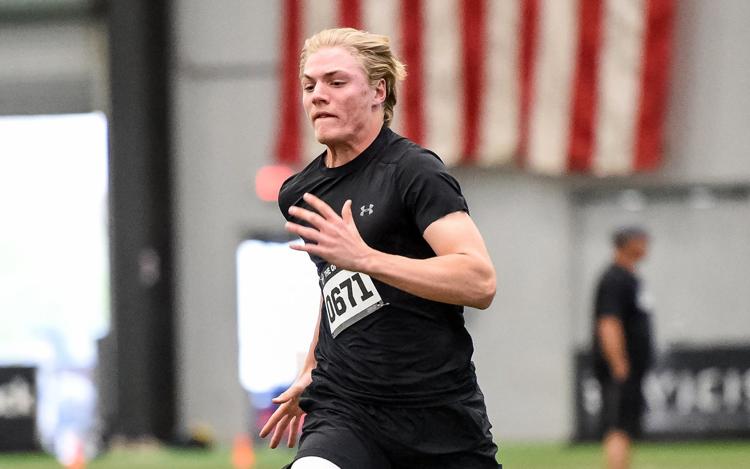 High school football combine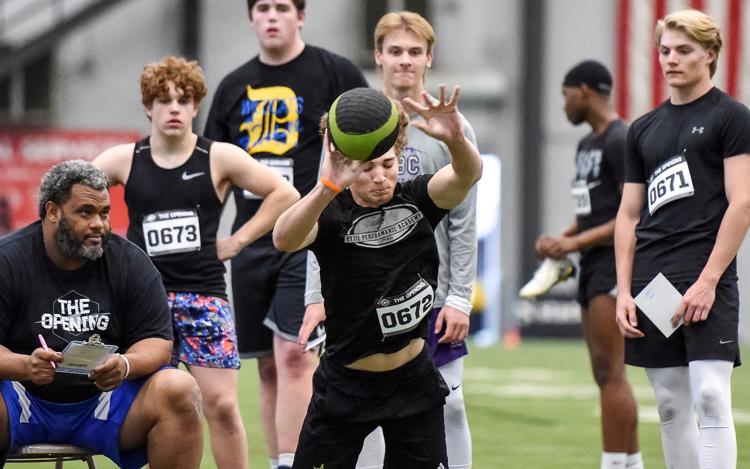 High school football combine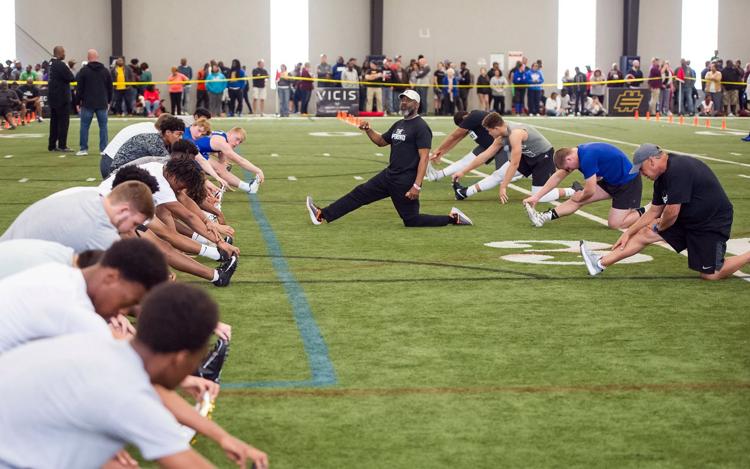 High school football combine