On the first day of December, Jalen St. John jumped back on the recruiting roller coaster.
It's a ride that's often bumpy and comes with plenty of twists and turns.
St. John was ready for whatever awaited him.
"When I first did it I knew it was the right decision," St. John said.
A 6-foot-5 and 300-pound offensive lineman for the Trinity football team, St. John said he will announce his college commitment at 2 p.m. Wednesday at Trinity in a signing day ceremony. 
Wednesday is the first day high school seniors can sign binding national letters of intent with NCAA Division I and Division II football programs in the regular signing period, which runs until April 1. The early signing period for football was Dec. 18-20 and in its three years of existence has become the primary signing window for most college recruits. St. John will be one of 11 Trinity players recognized at the ceremony. Several of his teammates, including James Frenchie (Illinois), Reggie Love (Illinois), Darion Smith (North Carolina Charlotte), Martez Poynter (Toledo) and TJ Rush (Miami Ohio), already signed. 
St. John had the opportunity in December to follow through on his verbal commitment to the University of Missouri. He pledged to be a Tiger in July, eschewing a robust list of scholarship offers that included Auburn, Minnesota, Mississippi, Mississippi State, Tennessee and more.
When the news broke that Barry Odom was fired as Mizzou's coach on Nov. 30, St. John took to Twitter the next day to announce he would reopen his recruitment and use up what remained of his five official visits.
"I had a great relationship with the (old) staff," St. John said. "I didn't know the new staff. I had to do what's best for me."
St. John's size makes him a tantalizing prospect. He's grown several inches over the last year and has the physical tools to be a wrecking ball regardless of whether he lines up at tackle or guard.
"He's a heck of an athlete," Trinity coach John Randle said. "His ability and his football IQ are very high. It's what makes him very, very special."
Randle praised St. John's leadership as a strong mentor to younger players in the program and on the offensive line. A four-year starter, St. John and his veteran teammates were crucial as the Titans weathered a mid-season coaching change and other drama to make their third state semifinal appearance in four years.
"He's a good leader and has an effect on the players around him," Randle said.
St. John's choice to not sign in December made him a rare commodity. Rivals tabbed him a four-star recruit and ranks him as the No. 7 in-state prospect. He's the only one in the top 19 who remains unsigned. The recruiting service tabbed him as the No. 9 offensive guard in the nation. On that list, he's the only one in the top 16 who remains on the board. St. John is No. 12 on the Post-Dispatch's Super 30 countdown of the area's top seniors. 
The upside to waiting until February was St. John could see how the college coaching carousel played out. In the second week of December, Arkansas and new head coach Sam Pittman offered St. John a scholarship. It was within a day or two of when Odom was named Arkansas' defensive coordinator and former Missouri offensive line coach Brad Davis was hired for the same job with the Razorbacks.
Two days before Christmas, Florida State offered St. John a scholarship, adding another Power 5 heavy hitter to his portfolio.
On Jan. 15, St. John took his official visit to Arkansas and came away impressed. He was scheduled to spend this past weekend in Tallahassee on an official visit to Florida State. Only that visit never happened.
Florida State found someone it liked more.
Robert Scott, a 6-5 and 310-pound offensive tackle verbally committed to Ole Miss in June but didn't sign in December. Instead he left his options open. He visited Florida State on Jan. 17 and 10 days later announced he was decommitting from Ole Miss and verbally committing to Florida State. 
The Seminoles had one spot open. When Scott took, it St. John was left without a chair when the music stopped. A visit to Tallahassee would be fruitless.
"It caught me off guard," St. John said. "There was no point in going. At least they told me. I respect that. God has blessed me with other opportunities."
St. John said he will pick between Mizzou and Arkansas on Wednesday afternoon. The home school with the new staff or the old staff at a new school.
Among the things St. John has prioritized in his recruiting process is how much of an opportunity there will be to make an immediate impact. He never rode the bench in high school and would prefer to keep that streak alive in college.
"I want to try and play as early as possible," St. John said. "I want to get on the field, get developed and use these natural talents. I'm a monster."
2019-20 Post-Dispatch Super 30: National Signing Day
No. 1: Teriyon Cooper, Pattonville, ATH
No. 2: Antonio Doyle, Lutheran North, LB
No. 3: Jordan Johnson, De Smet, WR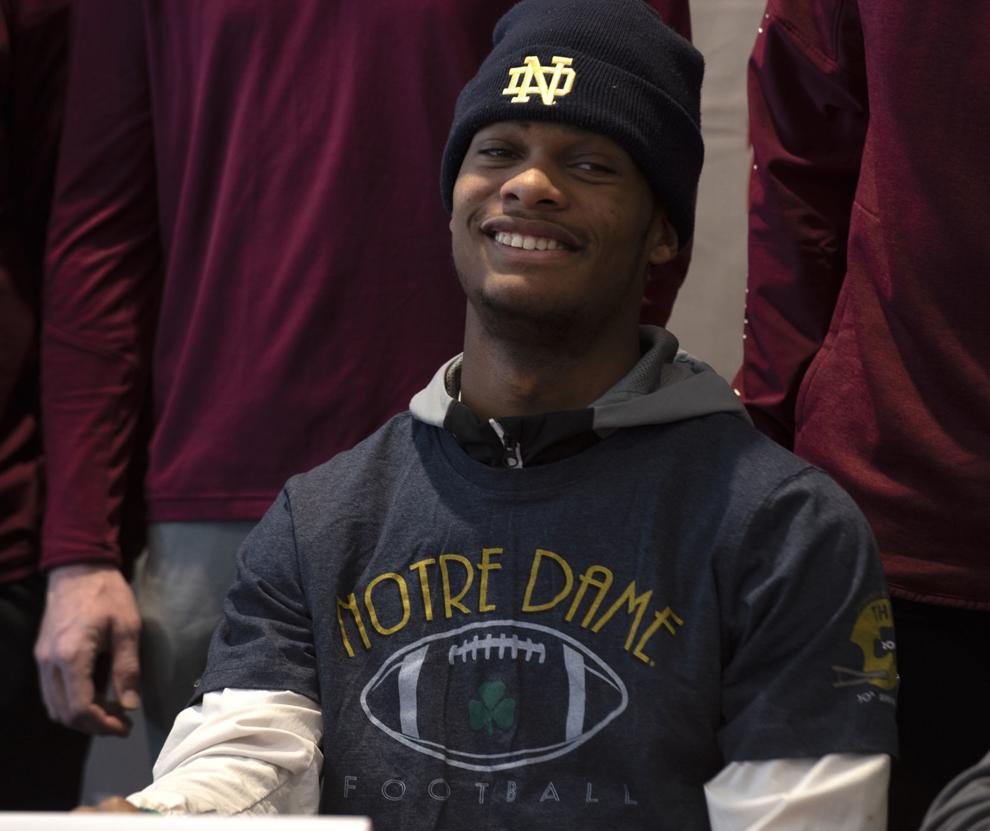 No. 4: Antonio Johnson, East St. Louis, S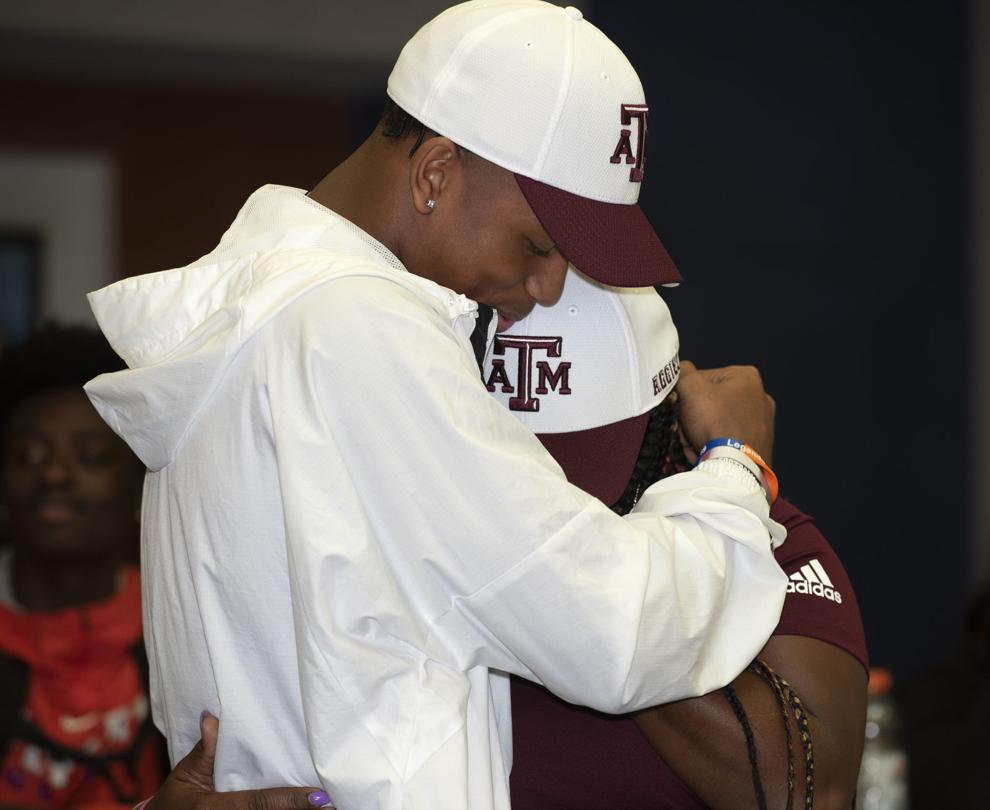 No. 5: Itayvion Brown, Lutheran North, WR/LB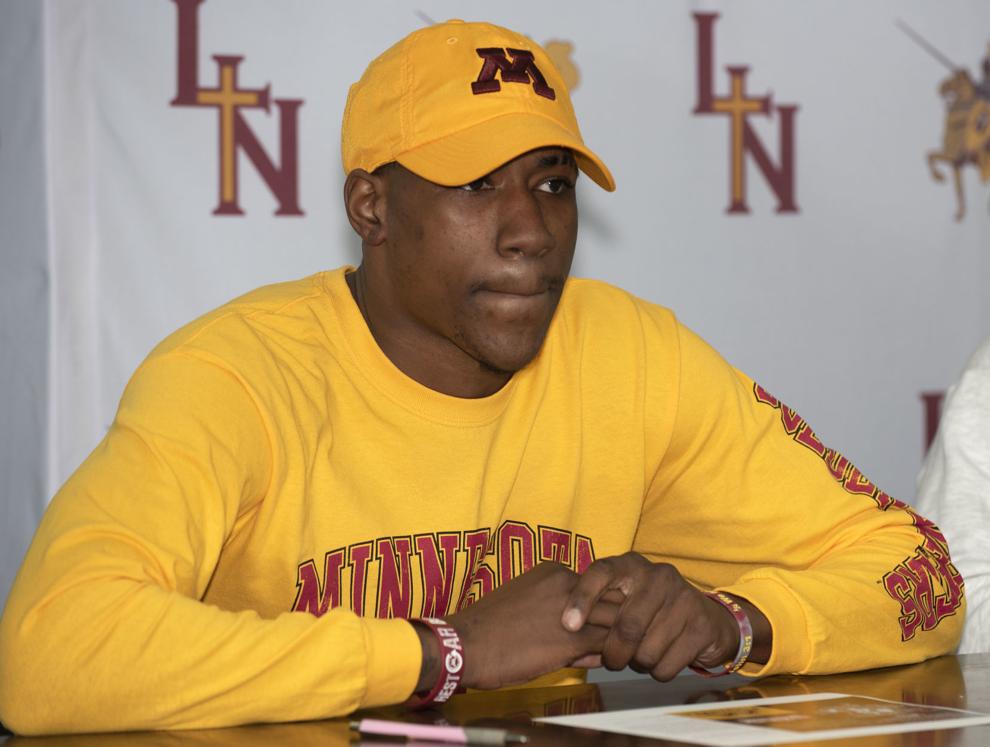 No. 6: Reggie Love, Trinity, RB
No. 7: Noah Arinze, Webster Groves, DE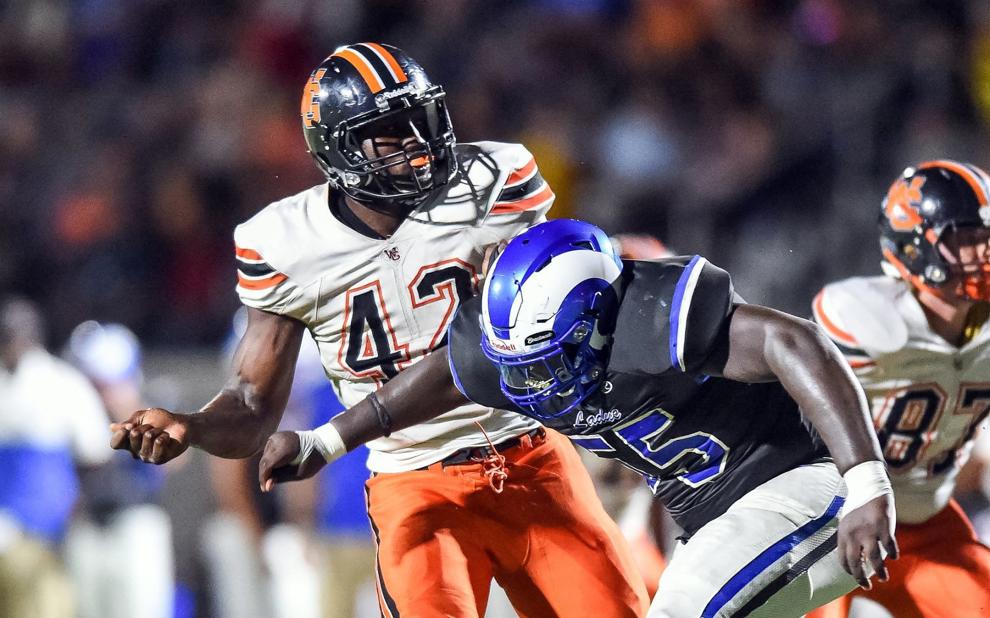 No. 8: Joe Moore III, Cardinal Ritter, DE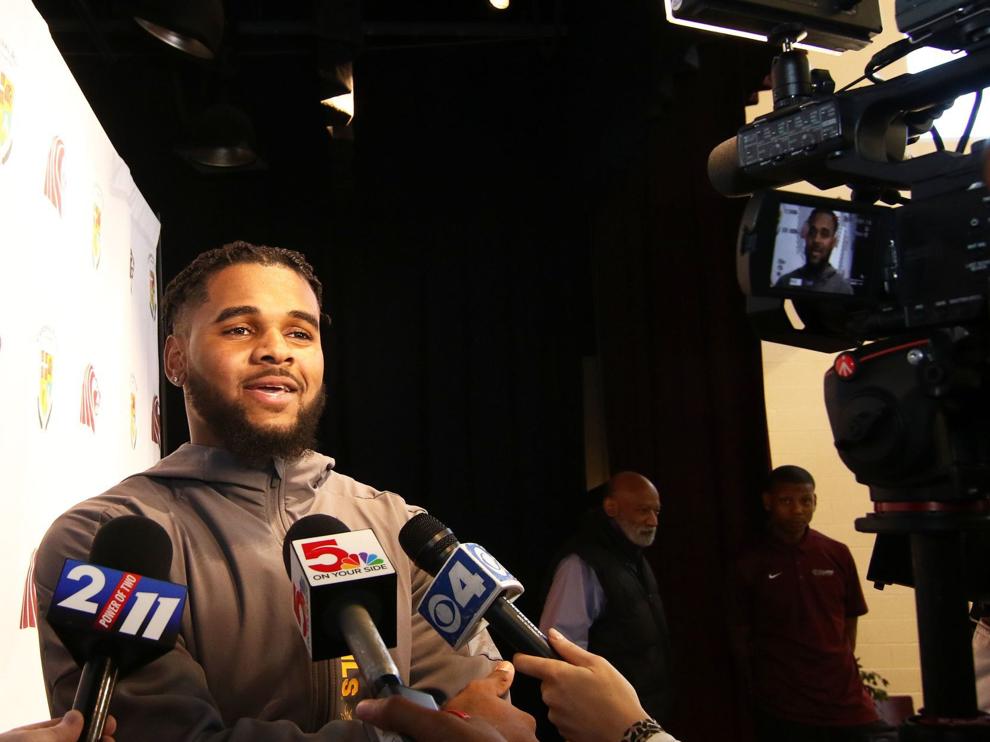 No. 9: Lanell Carr, De Smet, LB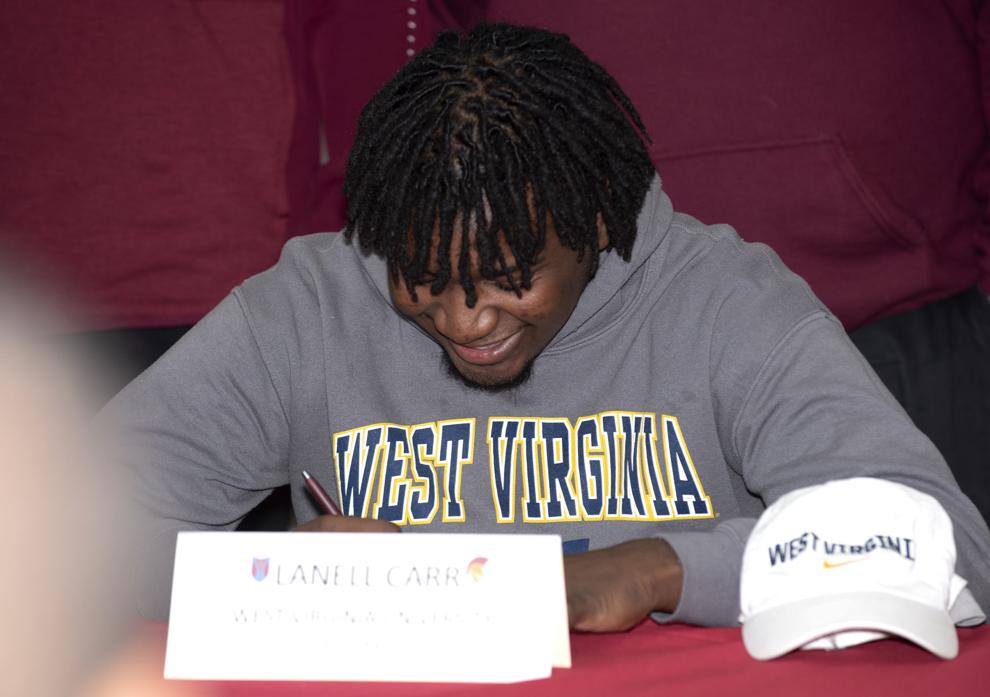 No. 10: Javontez Spraggins, East St. Louis, OL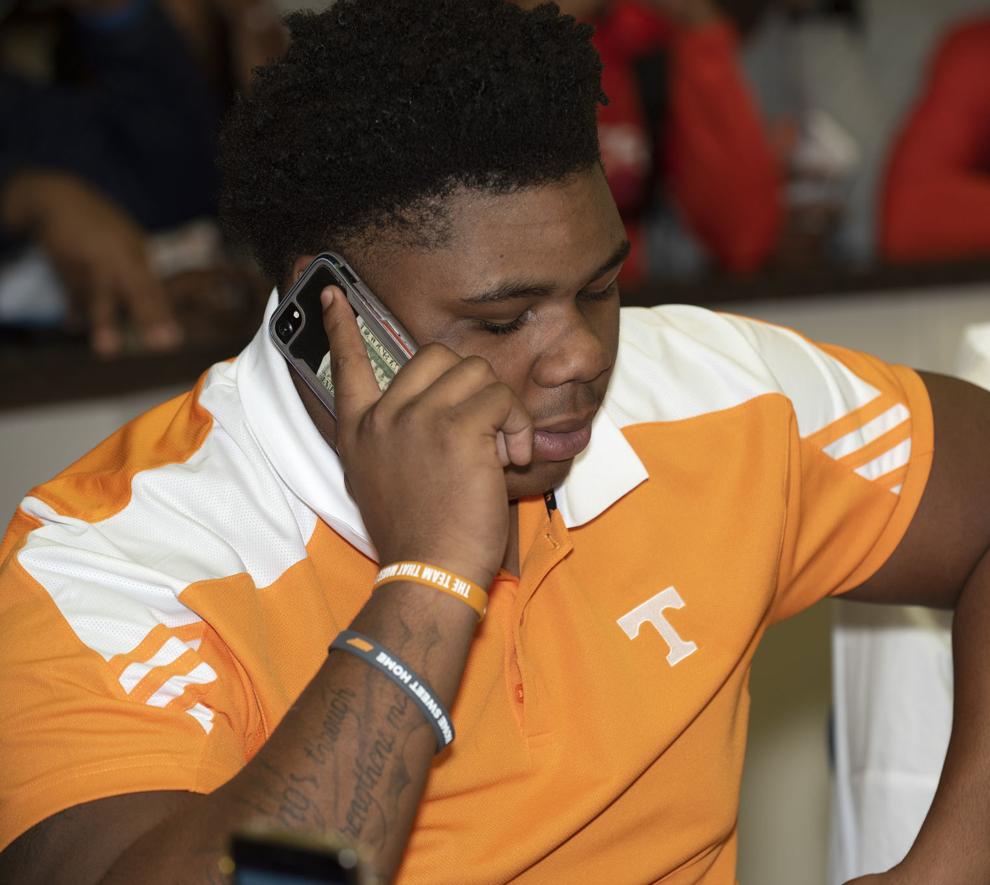 No. 11: Kevin Tyler, Ritenour, OL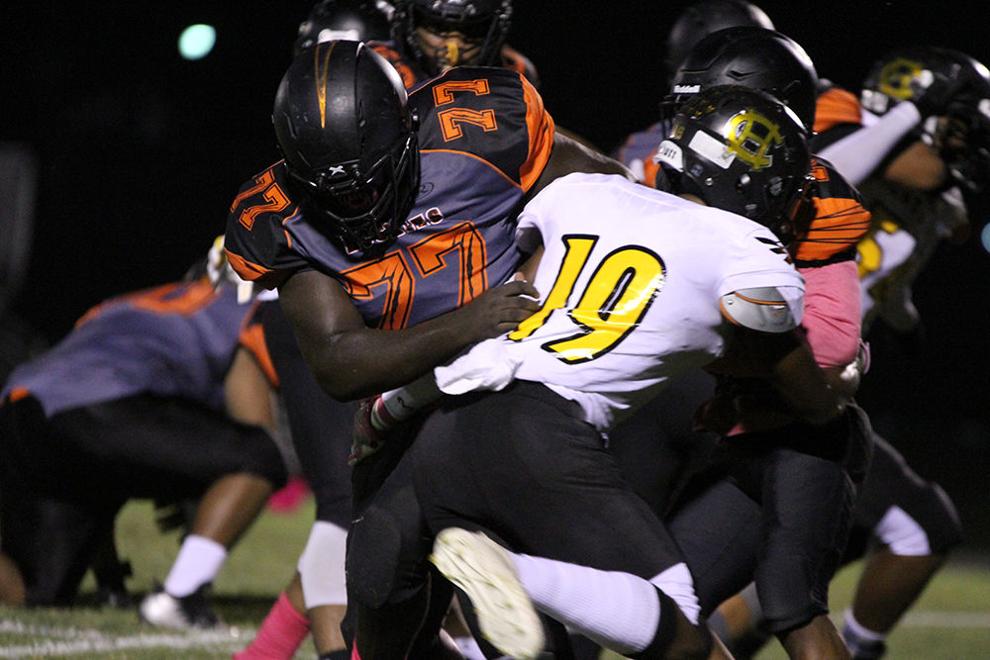 No. 12: Jalen St. John, Trinity, OL
No. 13: Kevon Billingsley, East St. Louis, DT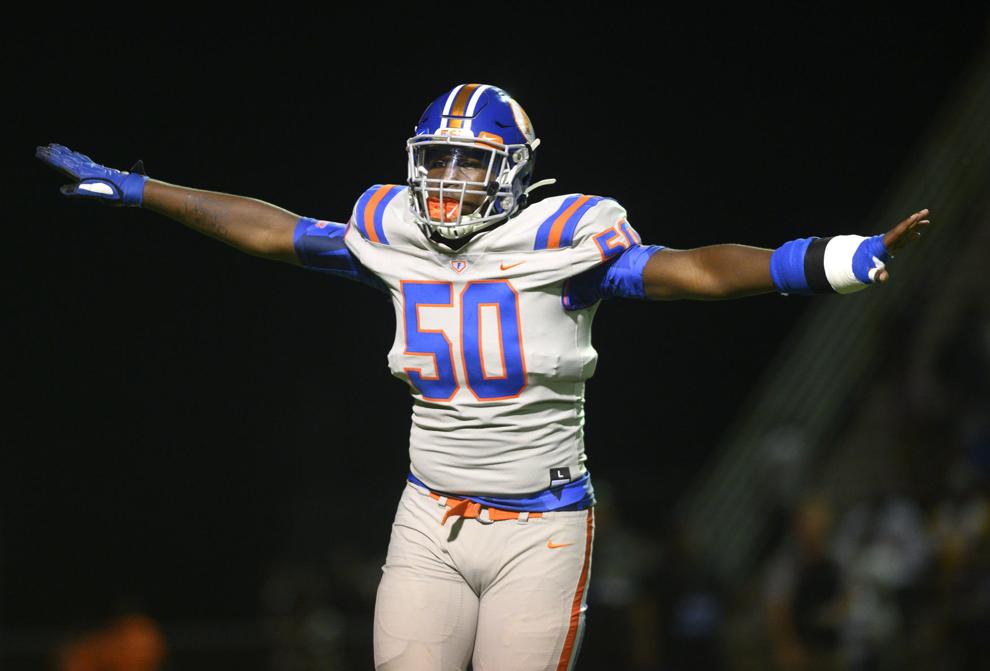 No. 14: James Frenchie, Trinity, WR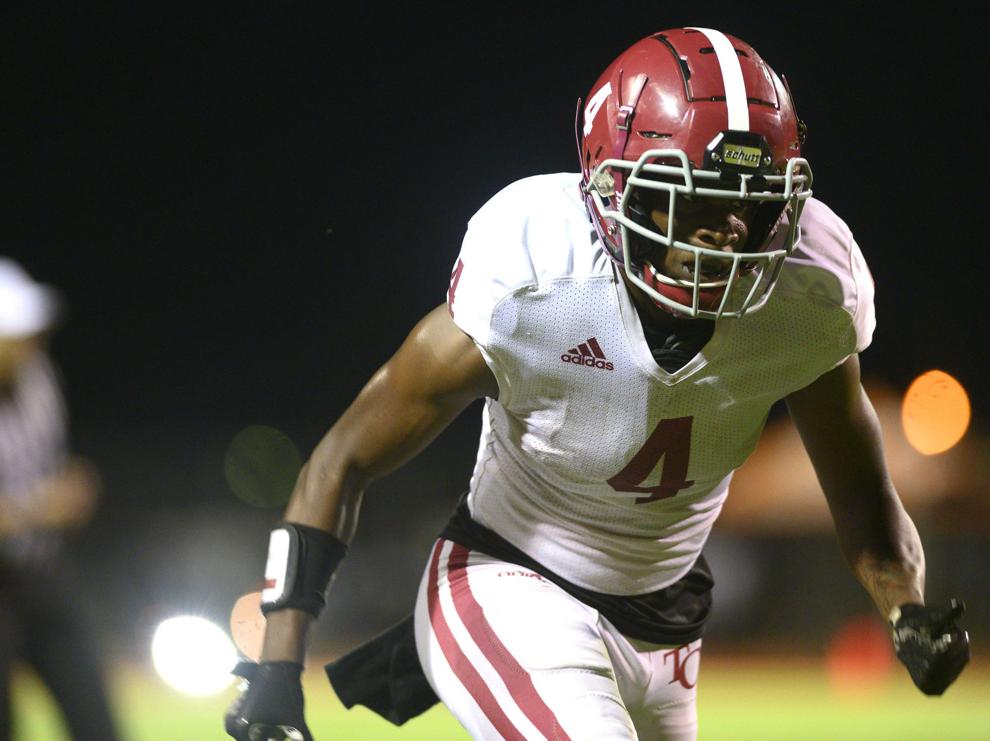 No. 15: Lawaun Powell Jr., East St. Louis, WR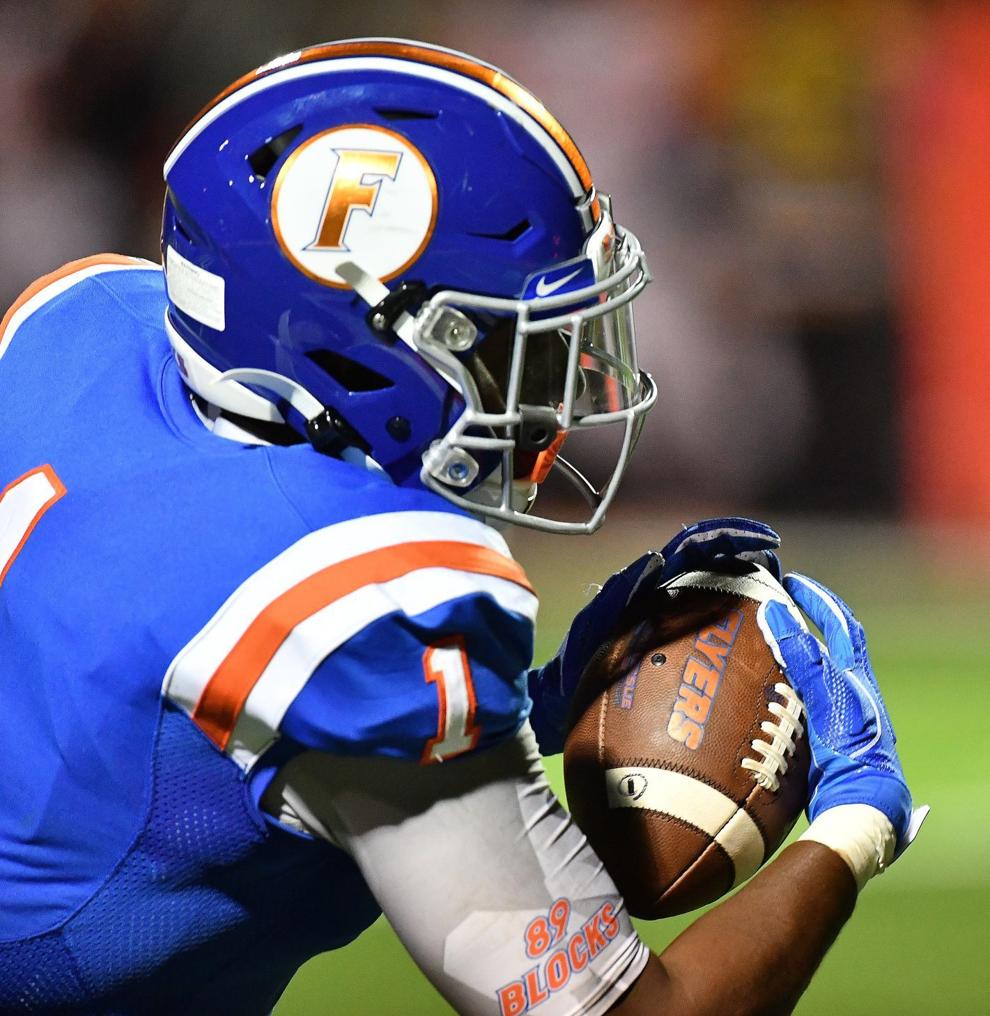 No. 16: Brady Cook, Chaminade, QB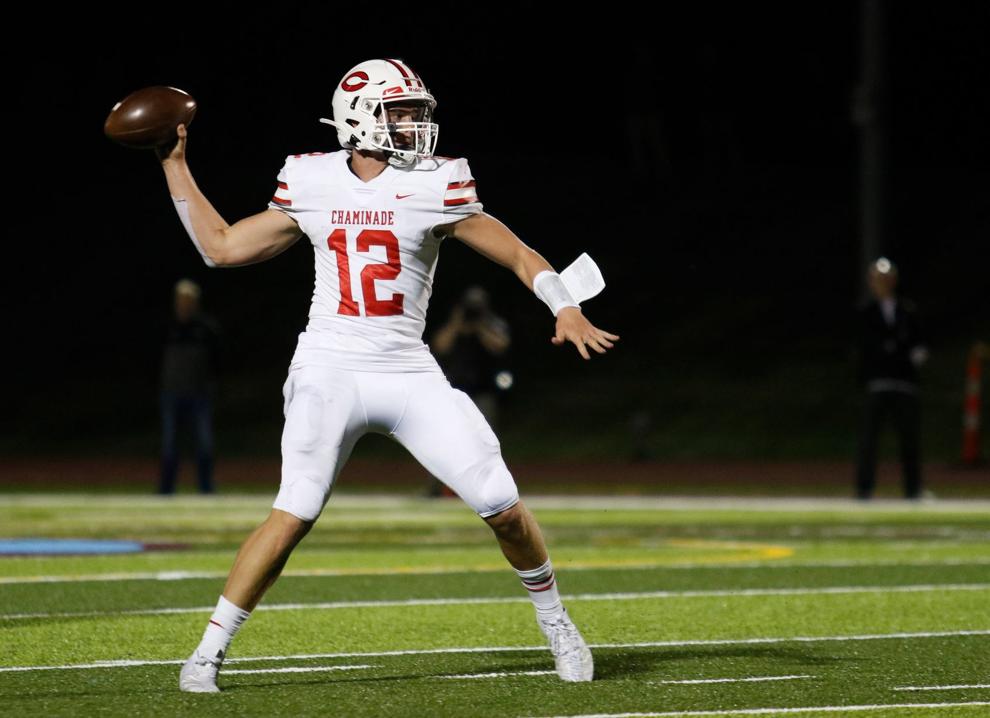 No. 17: Jay Maclin, Kirkwood, WR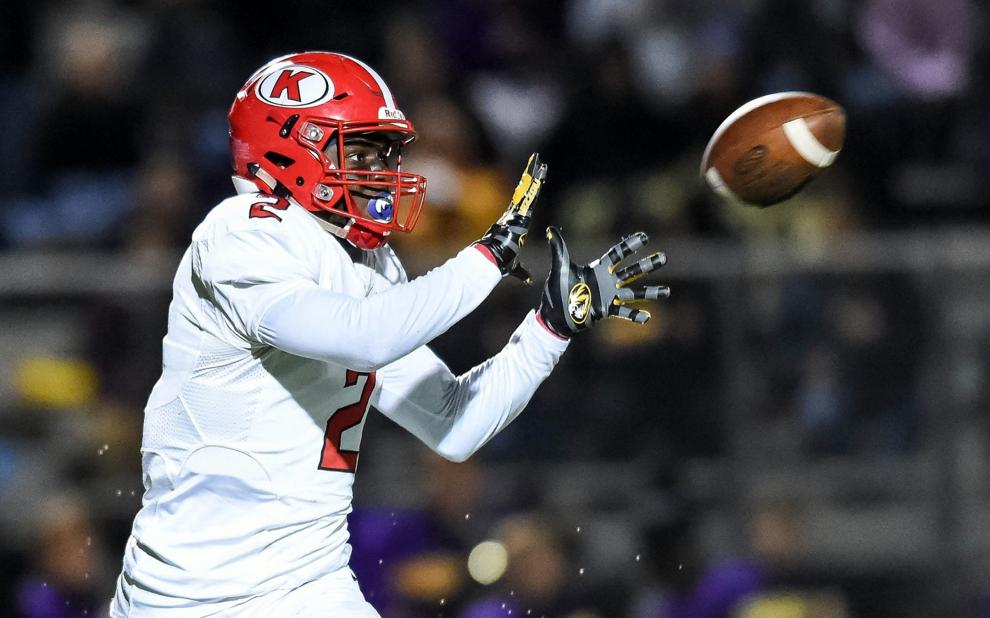 No. 18: Brady Feeney, CBC, OL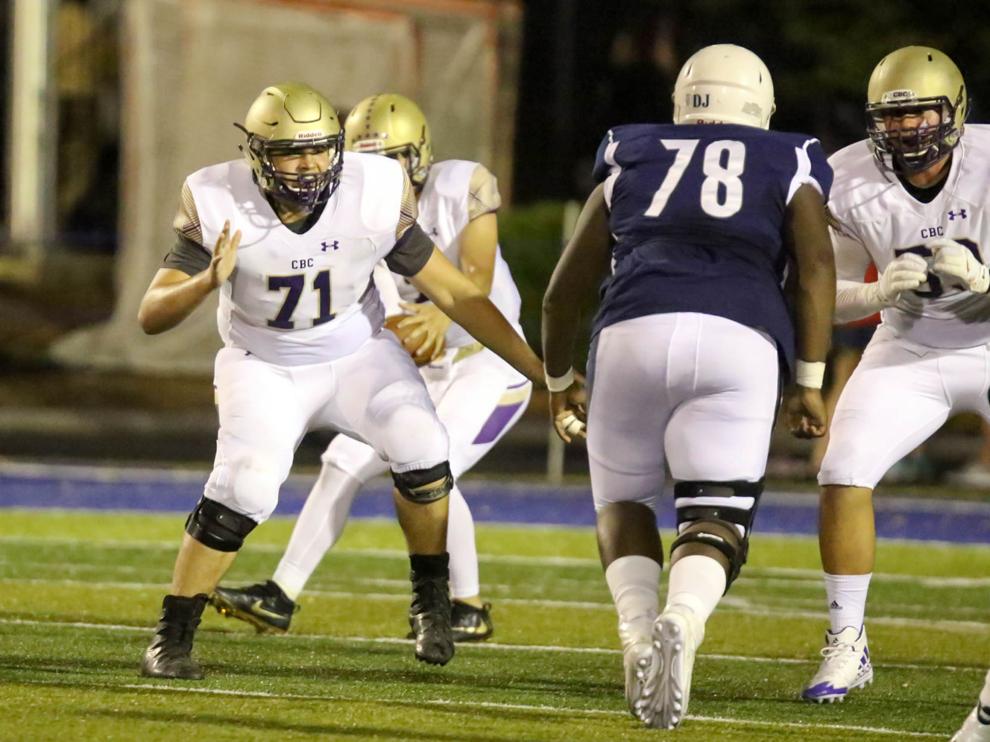 No. 19: Traevon Williams, Hazelwood West, OL
No. 20: Drake Heismeyer, Francis Howell, OL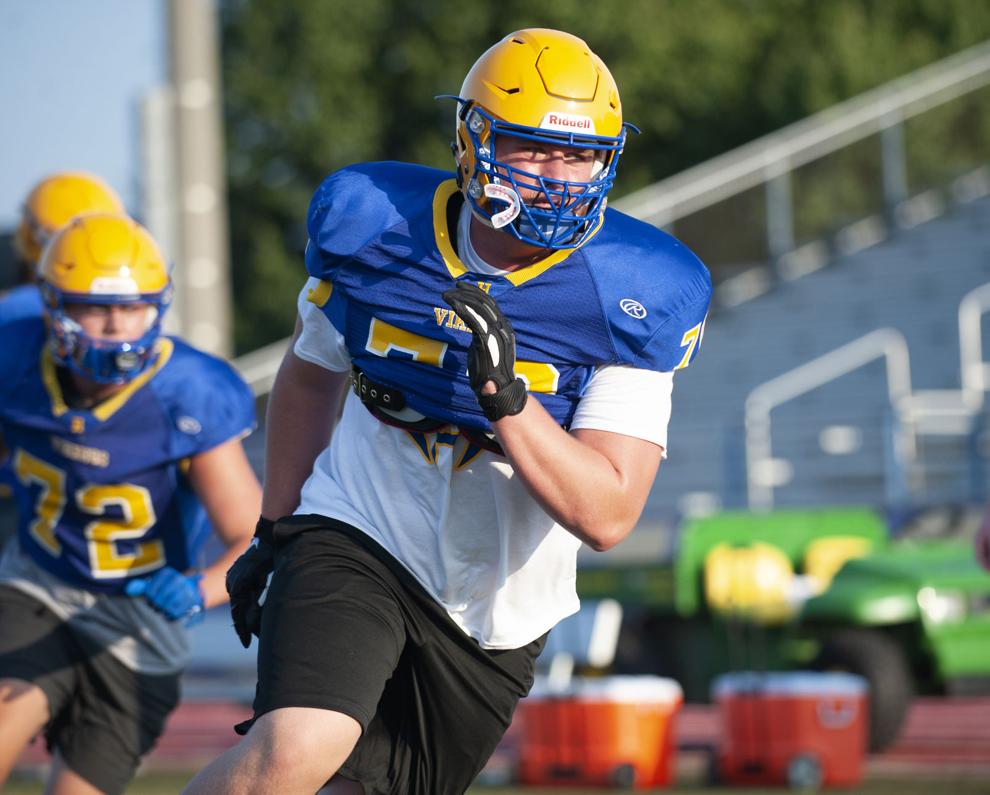 No. 21: Mitchell Walters, Mehlville, OL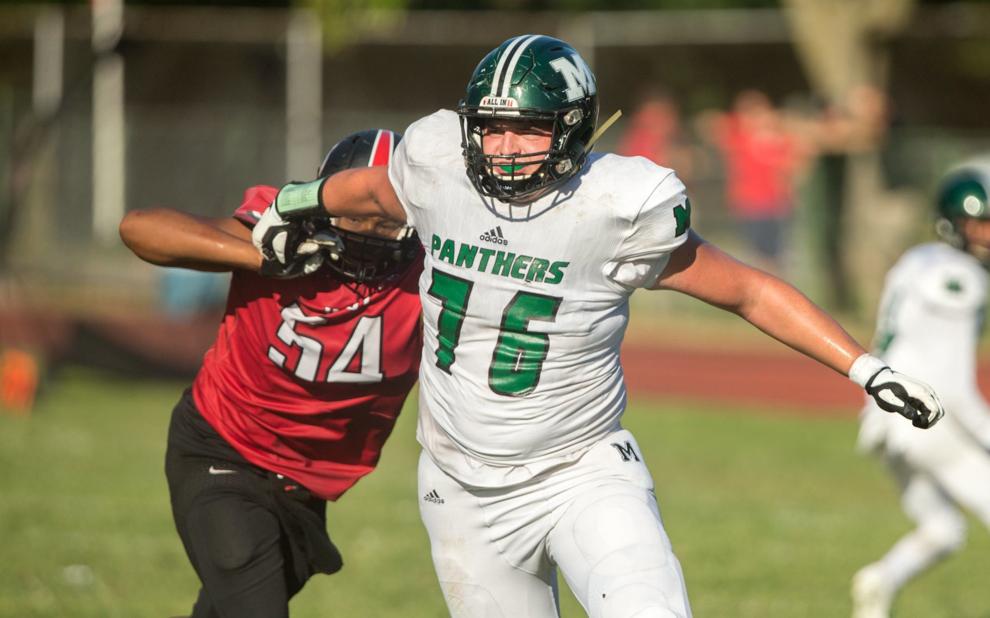 No. 22: Josh Baker, Eureka, OL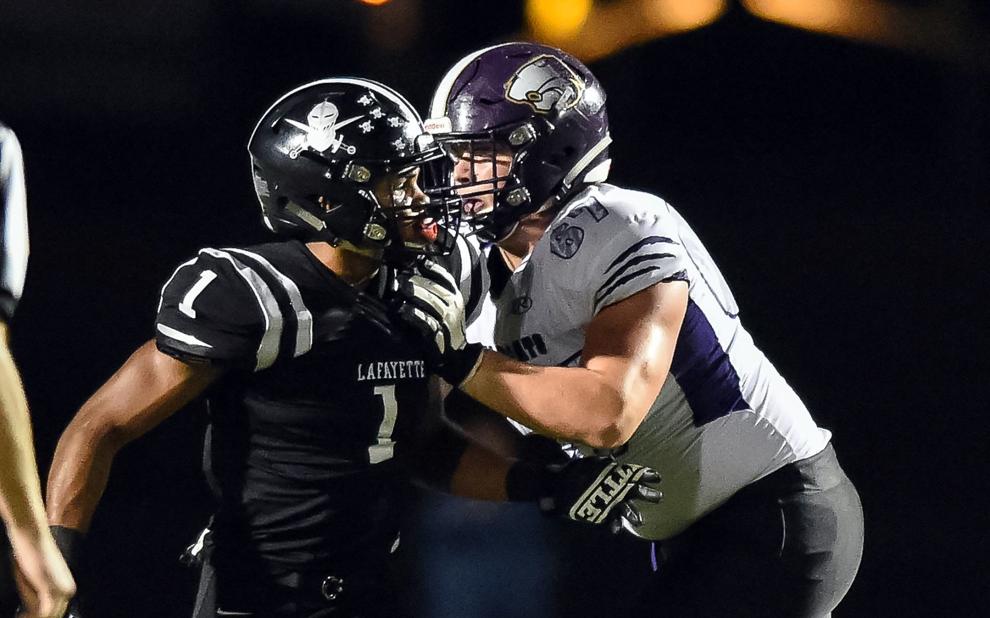 No. 23: Mekhi Hagens, Cardinal Ritter, QB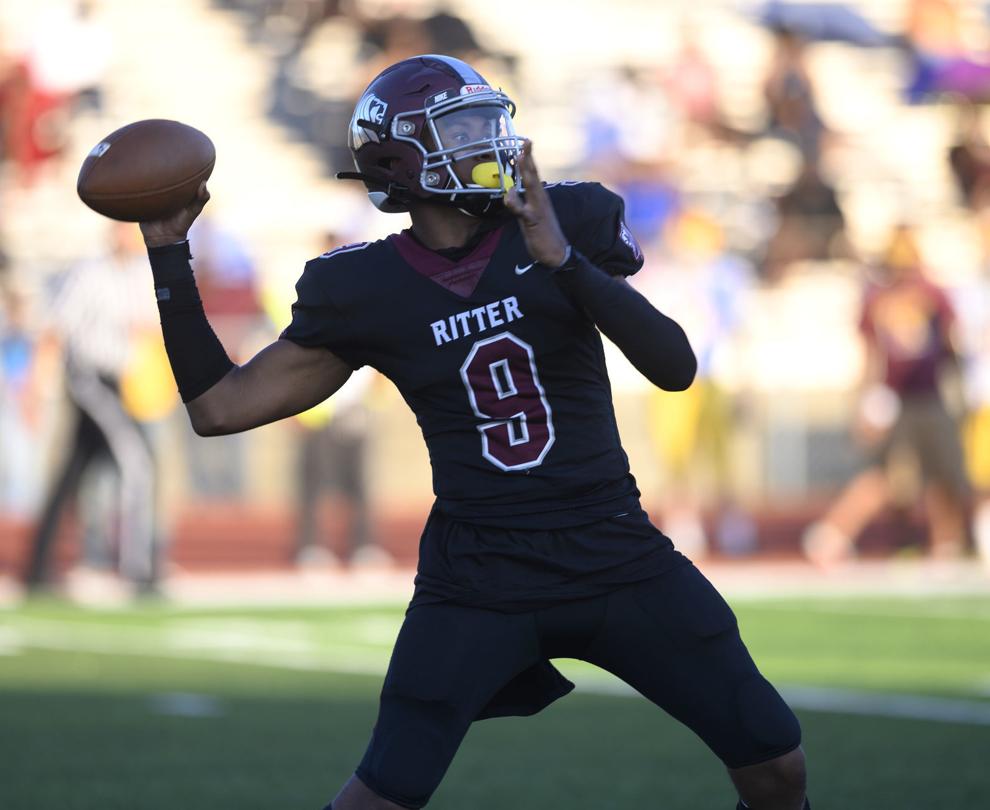 No. 24: Armon Wallace, De Smet, DT
No. 25: Cam Griffin, Lutheran North, DB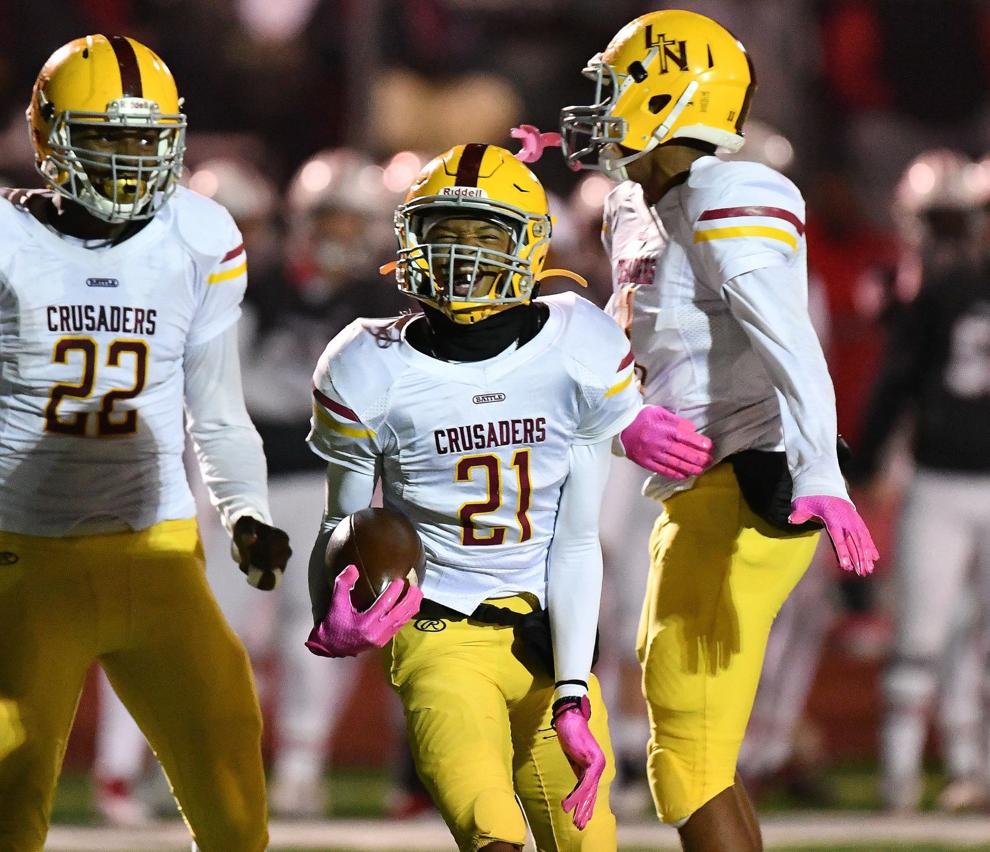 No. 26: TJ Rush, Trinity, S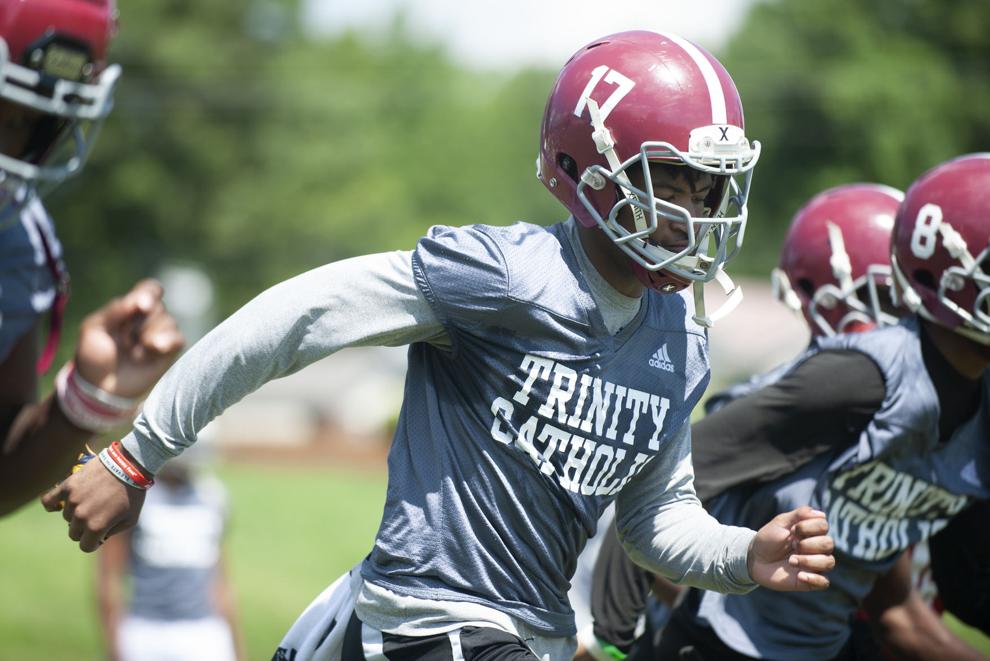 No. 27: Latrez Shelton, Cardinal Ritter, CB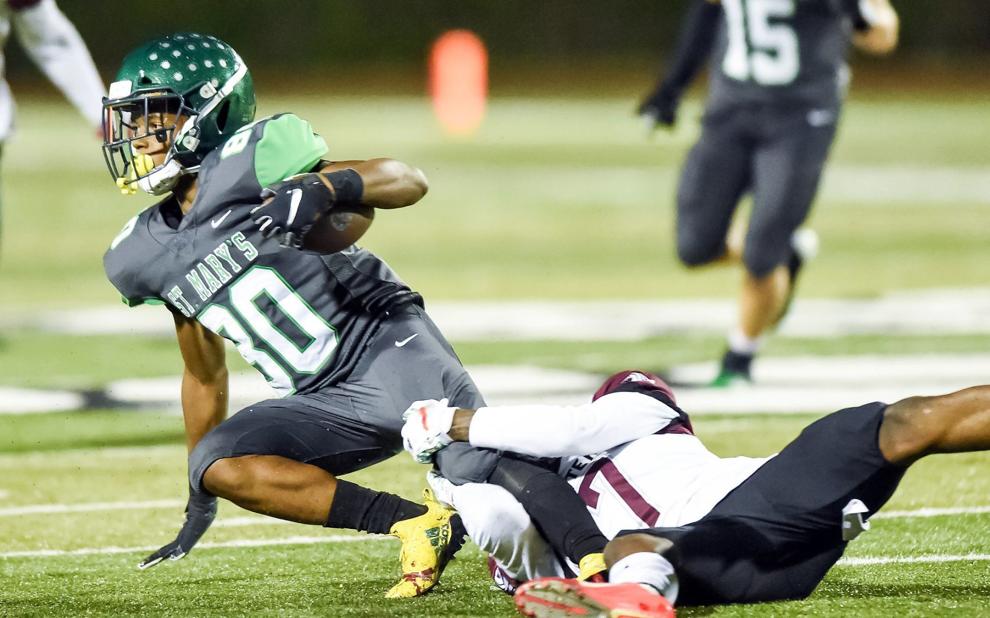 No. 28: Martez Poynter, Trinity, DL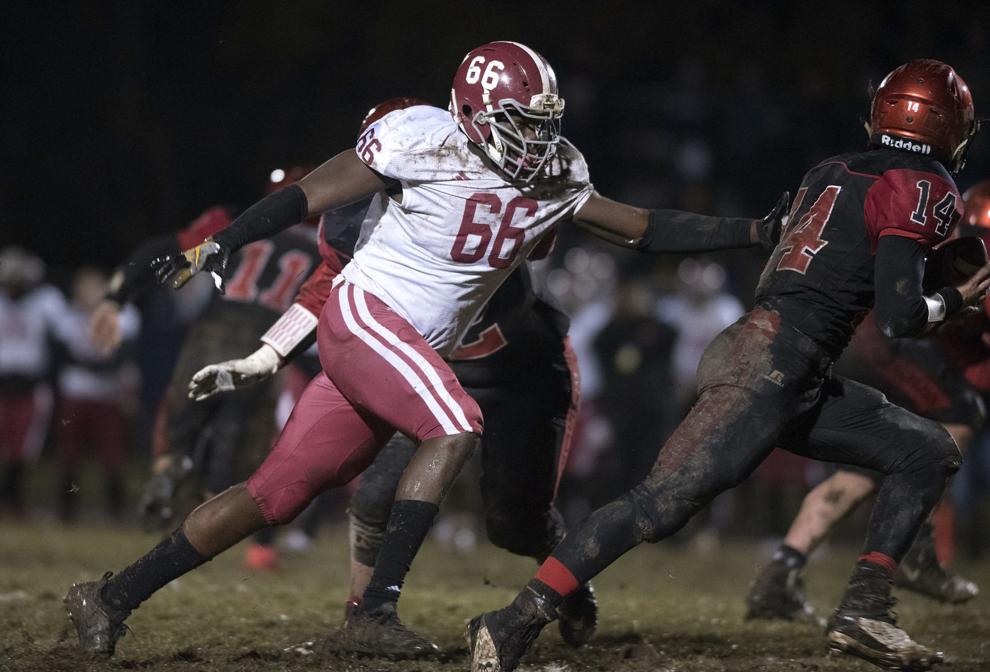 No. 29: Demetrius Washington, Riverview Gardens, WR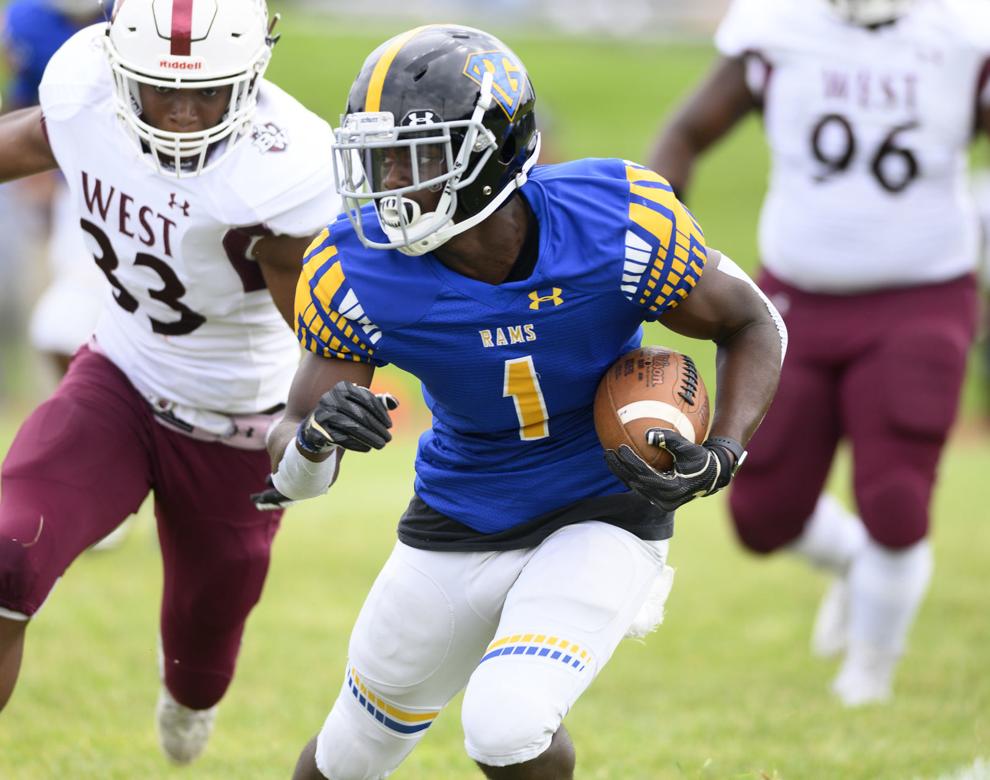 No. 30: Jake Seidel, Seckman, OL