Addison Niethe is following a natural career path.
Niethe has battled asthma the last four years as a three-sport varsity athlete at DuBourg, playing softball, girls basketball and girls soccer.
Her academic pursuits toward medicine in the form of occupational therapy have been influenced by many factors, including the challenges of playing sports with her health condition. 
"My family has friends who are physical therapists or occupational therapists," Niethe said. "Also, as an athlete, you have things sometimes and you have to go through it. I'm an able-bodied person sometimes and I just have to go and fix myself. People have to learn to live with what's happened to them sometimes. I know how frustrating it can be when you have to rely on someone to do something for you. I just want to help people."
Niethe is DuBourg's 2020 Post-Dispatch Scholar Athlete.
An association with DuBourg athletics trainer Nate Jarman fanned the flames of Niethe's interest in occupational therapy.
Niethe said she often used Jarman as a sounding board for all things having to do with anatomy and physical therapy.
"I would always come into his room and he would always have something to tell me about," Niethe said. "There would be something new that he learned or I would come in from anatomy class with something new I had learned. He would go over everything and I would be like, 'This is really cool.' "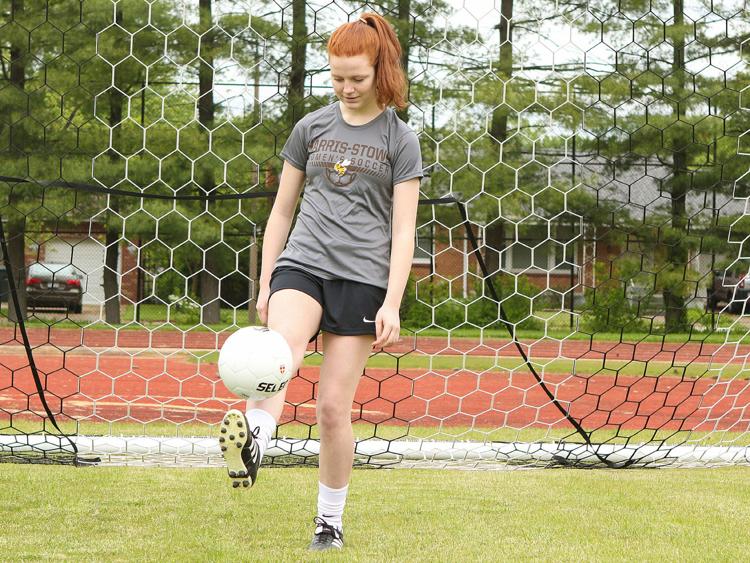 Family ties put Niethe's passion for the field of medicine into motion, as did her studious nature. She has a 4.08 grade point average, is an Academy of Advanced Studies student and is a member of both the National Honor Society and the National French Honor Society. 
Jarman said having Niethe around over the past four years meant the informative discussions were a two-way street about anatomy along with physical and occupational therapy.
"She was always very inquisitive and obviously while what I do isn't occupational therapy, it's in the same vain," Jarman said. "She had a lot of questions about athletic training versus therapy. It was for two years, at least, that we talked about all of this and she decided on occupational therapy. I think it's neat that she figured out her goals and what she wants to do in life and that I could be a part of that. She comes from a great family and has been a big part of the school community during her time here."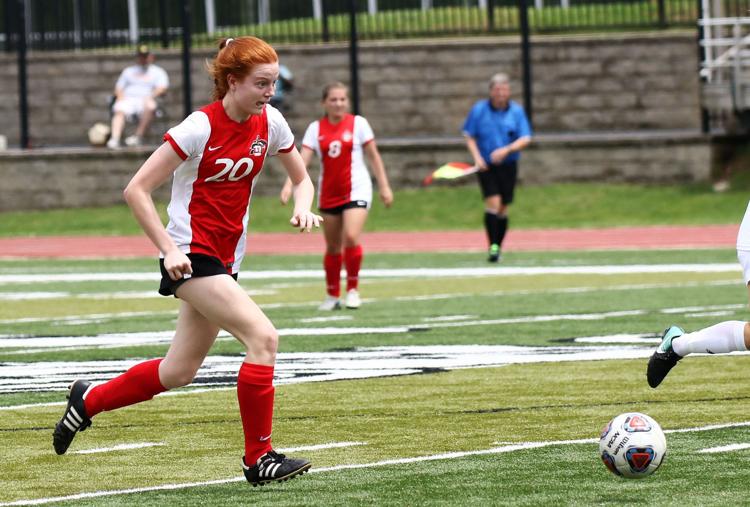 DuBourg athletics director and soccer coach Steve Bettlach, who taught Niethe in a history class, concurred with Jarman's assessment of Niethe's value to the school community.
Niethe served as a school ambassador, a peer mentor, served lunches at St. Vincent DePaul food kitchen and worked with others in reading. All the while, she was active in athletics and played club soccer.
"She really is ideal in terms of what we want in a well-rounded scholar athlete who works hard in class and has had success across multiple academic fields," Bettlach said. "On the field, she is a talented and skilled player who has grown in work rate and competitiveness."
Niethe was a second-team all-conference selection as a soccer player as a sophomore and junior and helped the Cavaliers win district titles her freshman and sophomore seasons.
In softball, Niethe helped DuBourg win its first district title last fall since 2012. On the basketball court, she played all 72 of the team's games the last three seasons.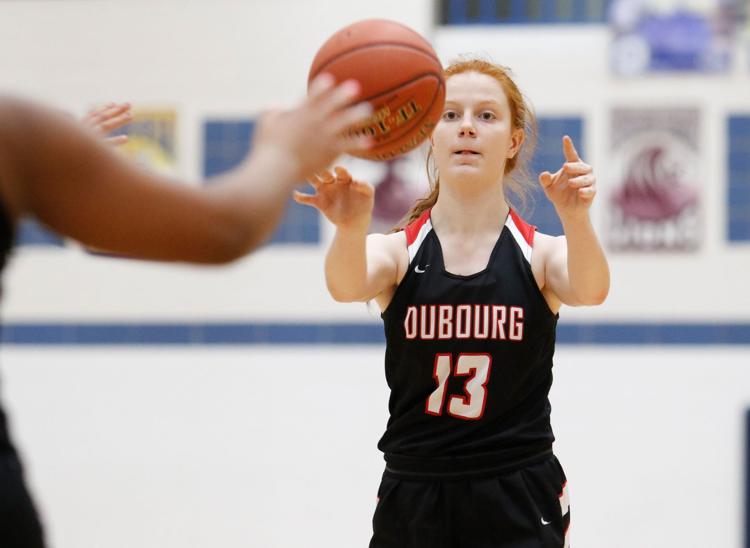 All of that came while battling asthma.
"She went through a series of exercises to make herself physically and mentally conditioned," Bettlach said. "The process she had to go through to be able to move forward in her physical conditioning really revealed a lot about the person she is. She had to teach herself to control her asthma. To continue to be able to perform, she had understand limits to stretch her capabilities without putting herself at risk. She had to identify stages (of her conditioning) to see if she could play, or if there were times she'd maybe need to get off field. She has grown so much."
Niethe's growth on and off the field leads to the next chapter of her life.
She is about to embark on a path which will take her to Harris-Stowe State University to play soccer while being dually enrolled at Washington University as part of the doctorate in occupational therapy program.
Niethe said that it's a five-year program for a master's in occupational therapy, or six for a doctorate.
"This is really what I wanted to do for as long as I can remember," she said. "I get the chance to do what I want and to be able to help people."
STLHighSchoolSports.com is the most comprehensive source of stats, scores and stories from any and all area high schools.