Among her many talents, Linnea Johansen is a storyteller.
As a viola player in the St. Louis Symphony Youth Orchestra and the Webster University Young People's Symphonic Orchestra, Johansen approaches every performance with the hopes of telling a story through her instrument.
"To tell a story while playing music is a lot more enjoyable than just playing the notes as they are," Johansen said.
But her own personal story of hard work, perseverance and triumph is as compelling as anything emanating from her strings. Johansen is Parkway South's 2020 Scholar Athlete.
Johansen, a 6-foot forward on the Patriots girls basketball team, began playing the sport recreationally in third grade and started taking it seriously in middle school. That is when Parkway South coach Thomas Williams first watched her play and noticed her jump shot did not exactly make sweet music.
"She had limited range, she did not have much touch around the rim and (her shot) was not easy on the backboards," Williams said. "But with her strong work ethic and dedication, she improved every year."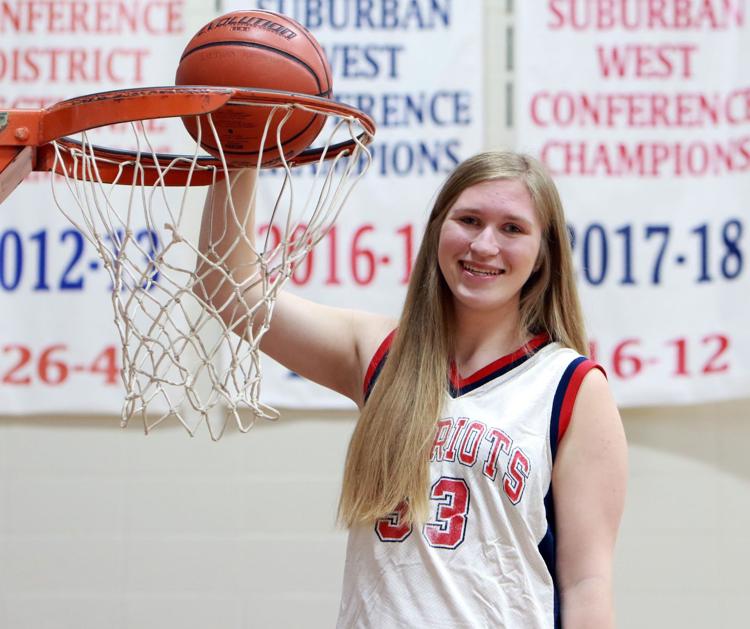 Johansen averaged 5.1 points per game as a sophomore, 11.1 as a junior and 14.1 as a senior, leading the Patriots in field-goal percentage the last two seasons.
After making just one 3-pointer in her first three seasons, she drained 22 as a senior while leading the team in rebounding, steals and blocked shots.
"Each year I wanted to improve on different aspects of my game whether that was learning how to communicate better on the court, how to be a better ball-handler or a better post defender," Johansen said. "I tried to improve each year, but that comes with setbacks. You have to take those failures and turn them into motivation in order to succeed in the end."
The Patriots returned only two varsity players, suffered early-season injuries and faced a brutal schedule in winning only five of their first 18 games. Johansen, a captain, helped lead a dramatic turnaround as Parkway South won eight of 13 games down the stretch, including a 4-0 record in games decided by five points or fewer.
"I took a lot of pride in helping the underclassmen this year," Johansen said. "I'm proud of how we turned (the season) around. We used the hardships from the beginning of the season to better ourselves for the end of the season."
Williams credits Johansen's leadership as a major factor in the second-half turnaround.
"Linnea was another coach for us on the floor. Her ability to communicate and inspire our younger players was something special," he said.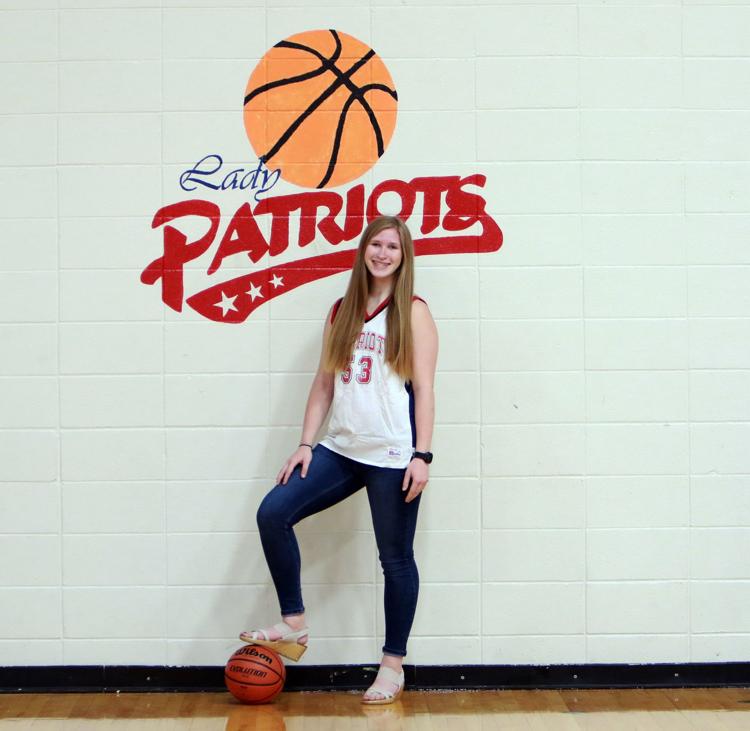 Johansen has been an inspiration in her orchestra class, as well. A three-time all-state orchestra member, Johansen's skill with her viola is equaled only by her humility.
"I've never met a high schooler like her," Parkway South orchestra teacher Lucy Arbini said. "She is humble, yet strong. Even though she is greatly talented and confident, she is not prideful. Her peers admire her and respect her immensely."
Johansen will be studying music education and playing basketball at Augustana College in Rock Island, Illinois, in the fall. She eventually would like to be an orchestra teacher and a high school basketball coach and sees commonalities in the way success is achieved in both arenas.
"Orchestra is much like basketball in that it's a team and you have to work together to produce the product that you want," Johansen said. "(Orchestra class) is definitely a family because everyone has the same goal and you have to be working together, otherwise the music doesn't sound good."
Orchestra and basketball both are year-round endeavors for Johansen, but she still finds time to be an outstanding scholar, earning student of the month awards in English, Spanish and biology. She credits her orchestra class for her ability to excel in such a variety of subjects.
"There is actually a lot of science behind how orchestra connects different parts of your brain," Johansen said. "It helps in school to have a break from all the hard classes, but it also gives you a creative outlet to make music and make something your own."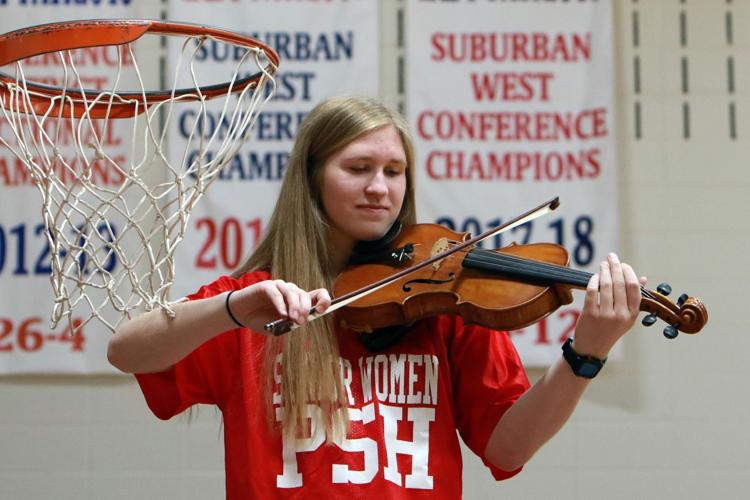 One of those hard classes during her school day is calculus 3. As one of only 10 Parkway South students to reach that level of mathematics, Johansen struggled at first, but just like on the basketball court she worked at it diligently until she found success.
"She brought the tenacity, perseverance, determination and drive that she shows on the basketball court to the classroom and succeeded in mastering calculus at an incredible level," Parkway South calculus teacher Scott Degitz-Fries said. "That makes her the epitome of a scholar athlete."
In her Advanced Placement English literature class, one of six AP classes she has taken in the last two years, it is Johansen's resiliency and ability to accept constructive feedback that has garnered the admiration of her teacher, Steve Wissinger.
"If she scores poorly on a paper or test, she doesn't pout about it. She gets to work and does what she needs to do to learn the material and improve. On top of that, she does it with an unfailingly positive attitude," Wissinger said.
In preparation for her own teaching and coaching future, Johansen recently helped to coach a team of third and fourth graders and took away some important lessons.
"It was really interesting to learn the nuances about how coaches set up practices, how they coach during games and manage substitutions," Johansen said. "It was definitely challenging but worth it."
And whatever challenges unfold in the pages of Johansen's future story, one thing is fairly certain. She will continue working, learning and persevering until she finds success.
"To succeed in the end, it takes a lot of effort and a lot of failing," Johansen said. "I think (success) is just a mindset — if you want to excel, you can."
STLHighSchoolSports.com is the most comprehensive source of stats, scores and stories from any and all area high schools.