Jesse Hahs took a logical first step when looking to complete a volunteer service hour requirement at De Smet.
"I looked up, 'Volunteering Near Me,' I clicked on the first link and I'm still there today," Hahs said.
Hahs linked himself to the World Bird Sanctuary in Valley Park and birds have clung to him ever since. He trains and cares for various bird species in the nature center and handles raptors and Eurasian eagle owls during educational shows in the amphitheater.
By the end of his junior year, he had eclipsed his volunteer service requirement by 300 hours.
"Where some people might try to get it over with, I took my time to enjoy it," Hahs said.
His desire to gain a deeper understanding of each subject he encounters has allowed Hahs to soar to impressive heights both in the classroom and on the wrestling mat.
Hahs is De Smet's 2022 Post-Dispatch Scholar Athlete award winner.
He approaches each school subject with the same curiosity as he approached the World Bird Sanctuary, seeking out connections between classroom concepts and the outside world.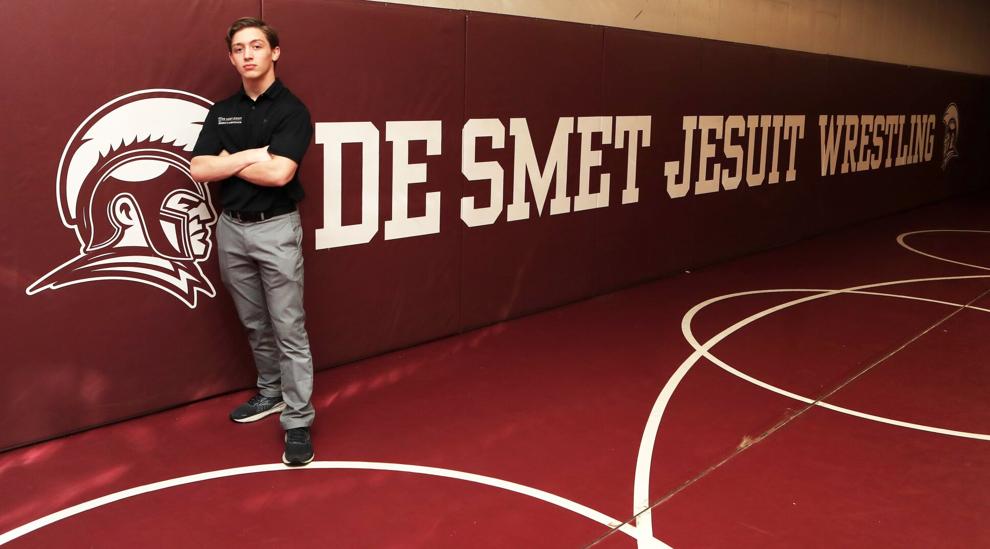 "The tendency for us as humans is to think in silos and boxes. You do a service project and it's a one and done, but Jesse applies what he learns," De Smet AP biology teacher Dr. Mariette Baxendale said. "We were talking about how adaptation leads to reproductive success in a population, and he was bringing in feathers and talking about bird behavior. He was excited that what we were learning in class applied to what he was learning in general."
And no subject is too foreign to pique his interest.
As a freshman, he chose Chinese 1 to fill a language requirement. He recently completed Chinese 4 and serves as the president of the National Chinese Honor Society.
"The intimidating thing about Chinese for incoming freshmen is that there is no alphabet, instead it's a series of strokes and orders and patterns," Hahs said. "The fascinating thing for me is that human brains are wired for pattern recognition to help us survive, so remembering each character comes naturally."
Hahs, whose long list of awards include De Smet Man of the Year, was accepted into three service academies, West Point, the Merchant Marine Academy and the Naval Academy, and chose to attend the Navy. He wants to study nuclear engineering and continue to expand his understanding of the Chinese language, history and culture.
"It's not just a subject in school. There's a people this language is connected to, and I think interacting with the people post-military would be a fun experience," Hahs said.
His passion for understanding both birds and Chinese culture developed during his high school years, but Hahs began his wrestling career at age 5. He quickly learned that wins and losses depended on nobody but him.
"There was a sense of accountability to it, in that my actions are directly responsible for the outcome of this match," Hahs said.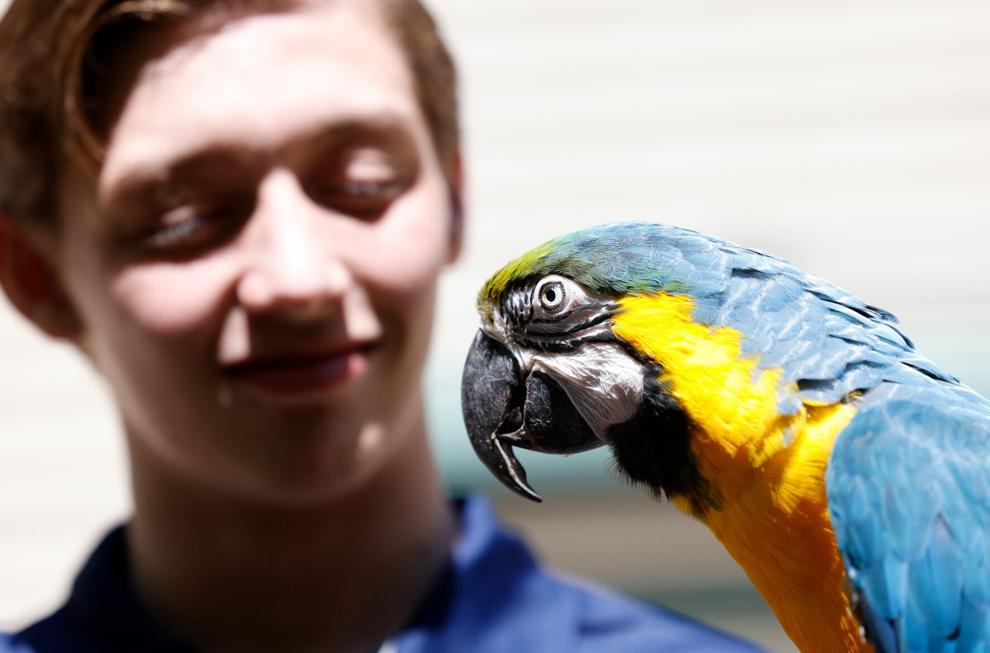 Hahs placed sixth at state as a freshman, third as a junior and second as a senior, losing to four-time state champion Evan Binder of Whitfield in the Class 3 132-pound title match.
He did not participate in the wrestling postseason as a sophomore due to injury.
"As physical as it is, we also talk about wrestling being a chess match. Two guys, same size, same weight and they go out there and have to figure it out," De Smet wrestling coach Drae Cox said. "Jesse is a really intuitive and reflective young man. He thinks a lot about who he is, where he is and that helps him."
In October, Hahs attended a senior retreat where introspection was encouraged. He left feeling energized with a clarity of thought of who he was and where he was going.
"I became very reflective in knowing the details of myself," Hahs said. "A lot of people say, 'I do this sport and I want to study this,' but I wanted to know more about the 'why' of what I do."
Hahs has not ruled out wrestling at the Naval Academy, but he will go into his next phase seeking new places to perch, new challenges to grasp and new ways to take flight.
"I've learned that success occurs when you're happy," Hahs said. "Do what makes you happy and don't be afraid to try something new."