Hillsboro High senior Cody Bishop is known as the smart guy on the football field.
As a safety on the Hawks defense, he was in charge of calling the plays and making sure everyone was in the correct position.
"I was able to recognize certain defenses and recognize like what different coverages to call and so they kind of gave me the keys to the defense and let me call it how I saw it," Bishop said.
Hillsboro had the stingiest defense in the Mississippi Area Red Conference, allowing just 11.64 points a game including five shutouts. Bishop had 54 tackles and an interception.
"We're pretty aggressive with our blitzes and everything and based on where our blitzes are coming from, our safety then is required to call our coverage, roll our coverage, make a handful of different calls every single play, and Cody did an exceptional job this year," Hillsboro football coach Bill Sucharski said.
"We went back through all the games we played this year there was maybe two times all year that he missed the call and one thing I loved about Cody is he didn't shy away from taking that responsibility. We would go back and watch films again and he would say I should have called this instead. He was literally like having another coach on the field."
Bishop is not just the smart guy on the football field. He is the smart guy — period.
A math whiz, Bishop is Hillsboro's Post-Dispatch Scholar Athlete for 2022.
"I was always really good at (math)," Bishop said. "Especially whenever we started getting into algebra my seventh-grade year, I really enjoyed how you could do all these different problems but at the same time, it's always one answer."
Bishop's favorite class is calculus.
"I had him as a freshman and I get to have him again this year in calculus and just to see him grow throughout the years was a really cool experience," said Katie Lauterwasser, Bishop's calculus teacher. "He's really an asset to our class and I feel like he's an asset to our school because he's such a good guy. He really is very respectful. He always has a smile on his face."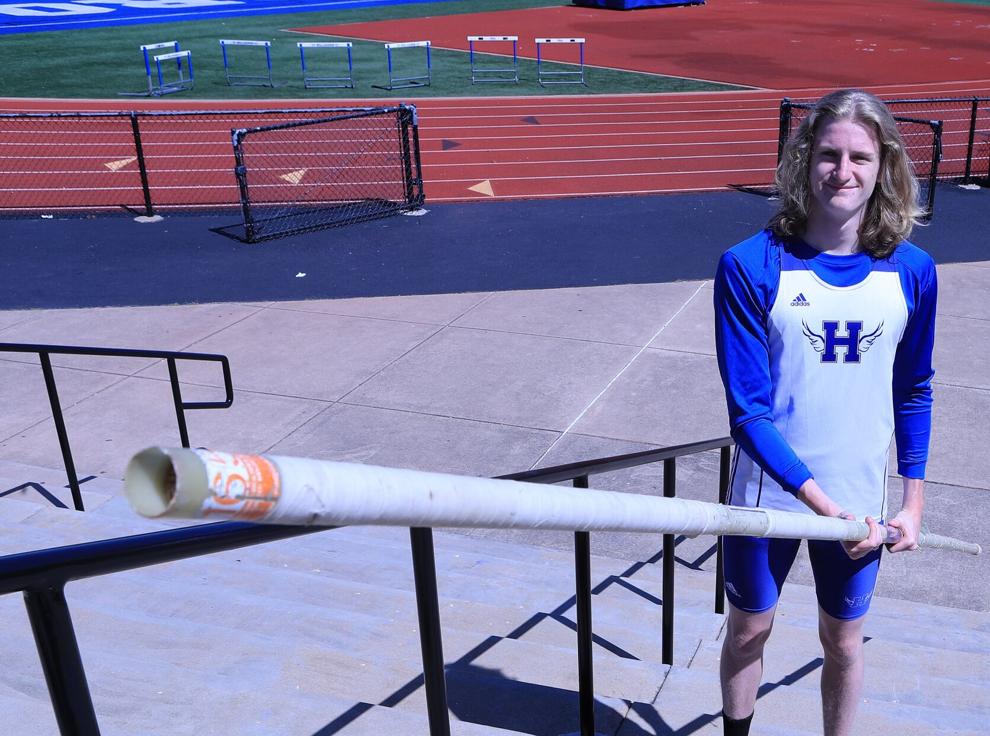 Bishop showed off his math skills by winning the Jefferson College math competition.
A pole vaulter, he then left immediately from the competition to a track and field meet.
"It just kind of shows you the overall well-roundedness of him," Hillsboro boys track coach Todd Medley said. "Everything that he does, he takes extremely serious."
Cody's mother, Lisa Bishop, said he downplayed winning the math competition.
"He was so humble about it," Lisa said. "He got done and we go, 'How'd you do? How'd you do?' … and he's like, 'Oh, yeah, I got I got first place.' There's just like, yeah, yeah, I got first place no big deal."
Bishop's biggest role model is his mother.
The youngest of five children, he said his mother always put him and his siblings first.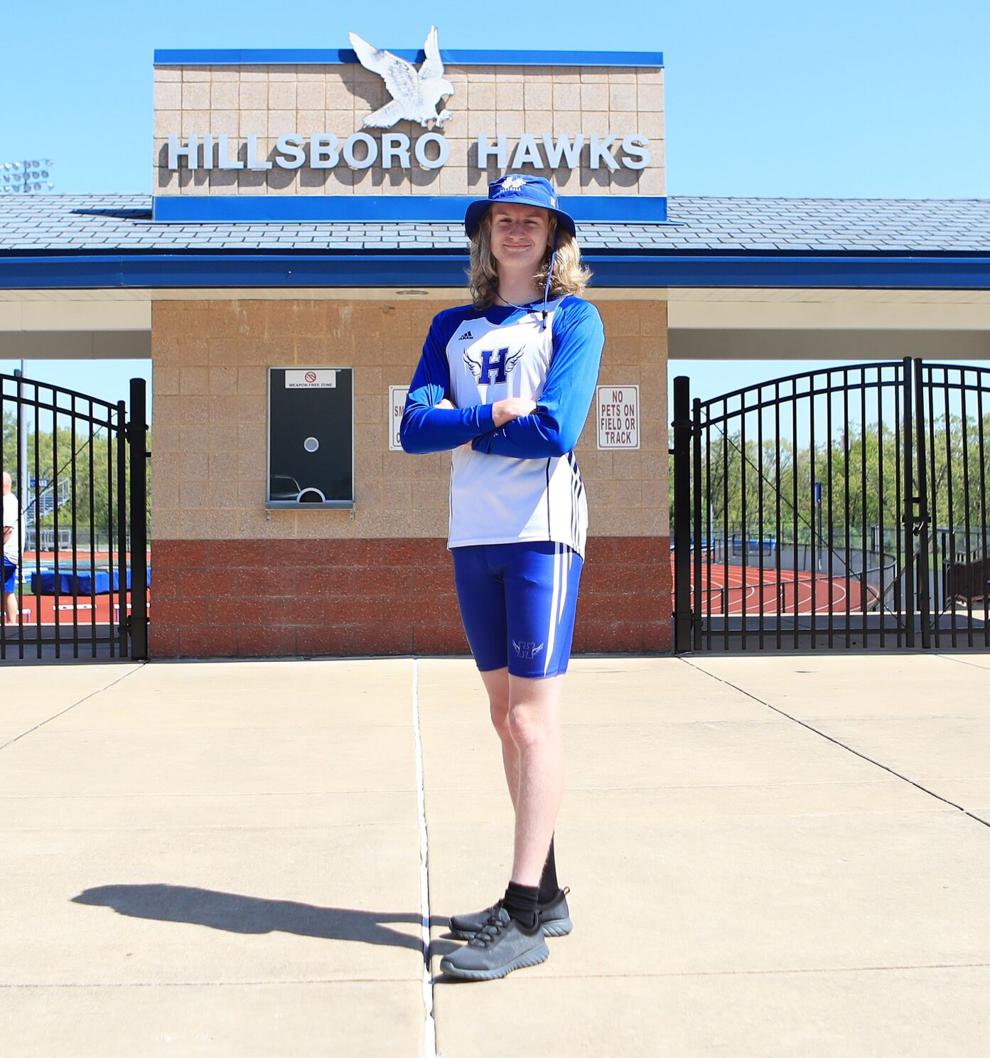 Lisa is Cody's biggest fan.
"He's just an all-around good kid," Lisa said. "He really is. Everything he applies himself to, he goes full bore. He doesn't slack in anything."
Cody's father, Kevin, also has been a big influence.
His father is a retired teacher and a football and track coach, which is how Cody became interested in pole vaulting.
"I'd always go with him to track meets when I was little," Cody said. "And I would always sit around and watch the pole vault, so I always had like a fascination for it."
Cody Bishop will attend Mineral Area College in the fall. He plans follow in his father's footsteps as a teacher.
His passion for teaching was solidified while participating in Hillsboro's A+ tutor program.
"I always was interested in teaching, but just being able to help kids and just like sit around and joke around and at same time teach someone something that they previously didn't know was fun," Cody said.
Lauterwasser said Cody is a natural teacher.
"Whenever he's helping these kids, he never makes them feel like they are stupid or anything like that," Lauterwasser said. "He just helps them understand the material and they don't lose their confidence, like he helps them gain their confidence."
And the opportunity is there if Cody wants to fully follow his father's footsteps and get into coaching.
"If he got involved in the coaching role, we'd love to get him back here in Hillsboro and have him be part of our staff," Sucharski said. "He's just a great kid."