Emma Scharff sat in amazement as she watched the documentary "Racing Extinction," a film that explores the dangers human greed and selfishness cause to wildlife and to the environment.
"I thought, 'Wow, there are a lot of complex issues in our world that I don't really know about,' " Scharff said. "I wanted to find a way to make a difference."
Scharff truly has made a difference in her community, in her classrooms and on the playing fields. She is University City's 2022 Post-Dispatch Scholar Athlete.
Soon after watching the documentary, Scharff began pitching ideas for environmental initiatives and has been pitching in to save the planet ever since.
As the founder and president of the Environmental Club, she was instrumental in starting a district-wide recycling initiative. Her work in reviving a greenhouse on campus has resulted in growing and giving away plants to families in the community.
"We also do litter cleanups, and when there are worldwide climate strikes, we try to get involved and get the students involved," Scharff said.
Currently, she is helping to paint a large mural to shine light on environmental issues.
Scharff is student leader at the Shaw Nature Reserve and volunteers year-round at the St. Louis Zoo for an organization called Zoo Alive, instructing summer campers and teaching the public about various animals. In one lesson, she demonstrates the proper way to pet a stingray.
"It's a lot of public-facing interaction," Scharff said. "I did not have the greatest social skills, so I thought it would be a good time to work on that while finding a community of people who like to do what I like to do."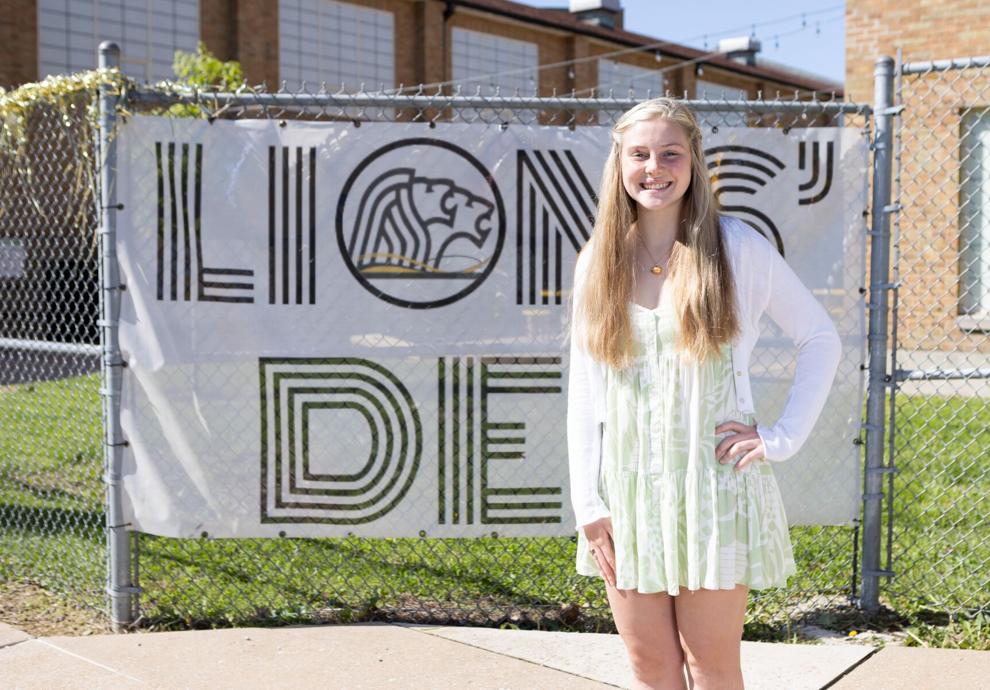 Concern for others is the common thread throughout Scharff's many pursuits.
In the classroom, it is not uncommon to see her assisting a student who is struggling with difficult concepts.
"What impressed me most about Emma is that she is genuinely concerned about everyone who happens to be in the class," said Kevin Stapleton-Cloud, who taught Grade 10 precalculus to Scharff. "She cares about her own grade, but I saw multiple times where she would take time to help students who didn't quite get it. She never thought twice about it. It's just who she is."
Scharff was instrumental in designing and creating an outdoor space called the "Lions Den" as in-class learning was returning to University City High during the COVID-19 pandemic.
It serves as an open-air classroom and collaboration space for students before, during and after school.
"The things I'm passionate about, I'm really passionate about, and I do the best I can to help people and make things better," Scharff said.
A three-sport athlete, Scharff's unselfishness was on display immediately upon entering high school. During her freshman field hockey season, she agreed to move from the midfield position she had grown up playing to the goalie position to fill a team need.
After playing her junior season in her favored position as a midfielder, a need for a goalkeeper arose halfway through her senior season, and Scharff volunteered to put on the leg pads, helmet and chest protector once again.
"Emma is a rock star athlete, and she is going to give 100 percent at whatever position she plays," University City field hockey coach Marisa Sheppard said. "She has great endurance, great vision and a great head for the game as a midfielder and is confident and communicative as a goalkeeper."
Voted a captain in both her junior and senior seasons, Scharff earned the team's "Breakout Player of the Year" award last fall, and University City earned the prestigious "Mike Winkelmann Spirit of the Game" award, which is presented to an area team that shows great love and respect for the game.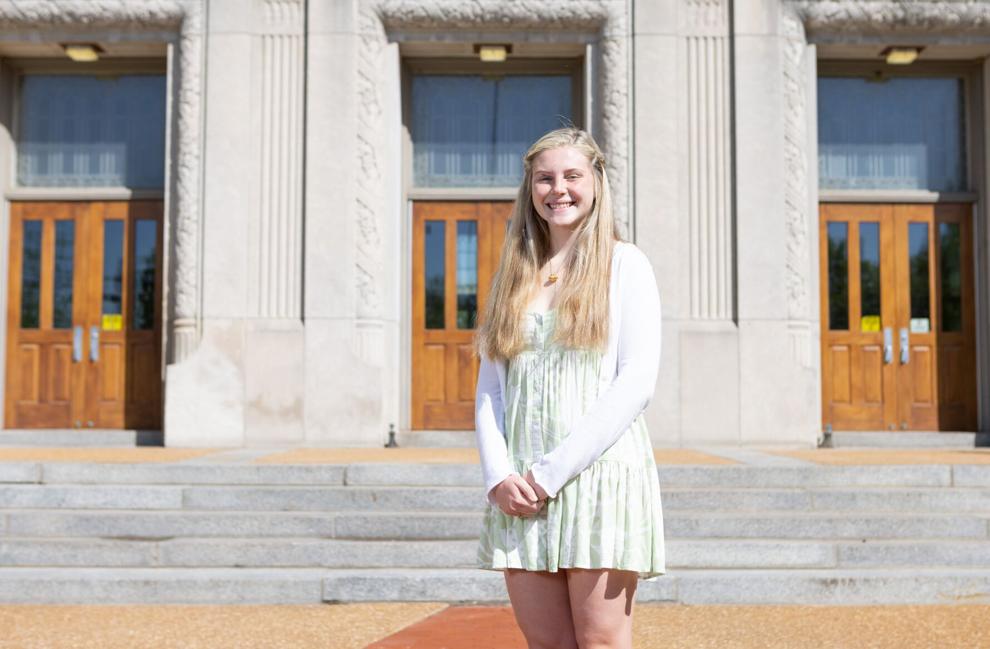 "It was a really great award for this team to win. We really cultivated a love of playing, a love of teammates and a great energy, and Emma was the calming and steadying presence that was needed for our team to be successful," Sheppard said.
Scharff scored the game-winning goal in her first varsity soccer game as a junior, competed in the 50-yard freestyle, 100 backstroke and 200 individual medley on the swim team and is the head welder on the University City robotics team.
She also serves on student council and is the student representative to the school board.
"Probably the best thing I've ever done is bought a planner," Scharff said. "It's usually very full."
Scharff will study marine biology at the University of Miami and wants to continue bettering the world both environmentally and socially.
"I think they are interconnected. A lot of communities that tend to be socially underrepresented lack the resources they need to better their environment," Scharff said. "I think it's really important that people are empowered to take care of what is important to them and what is important to one another."
And Scharff has shown just how much power one person can have in making a positive difference in the world.
"I love learning, I love trying new things and I love meeting new people," Scharff said. "I think that's my superpower."