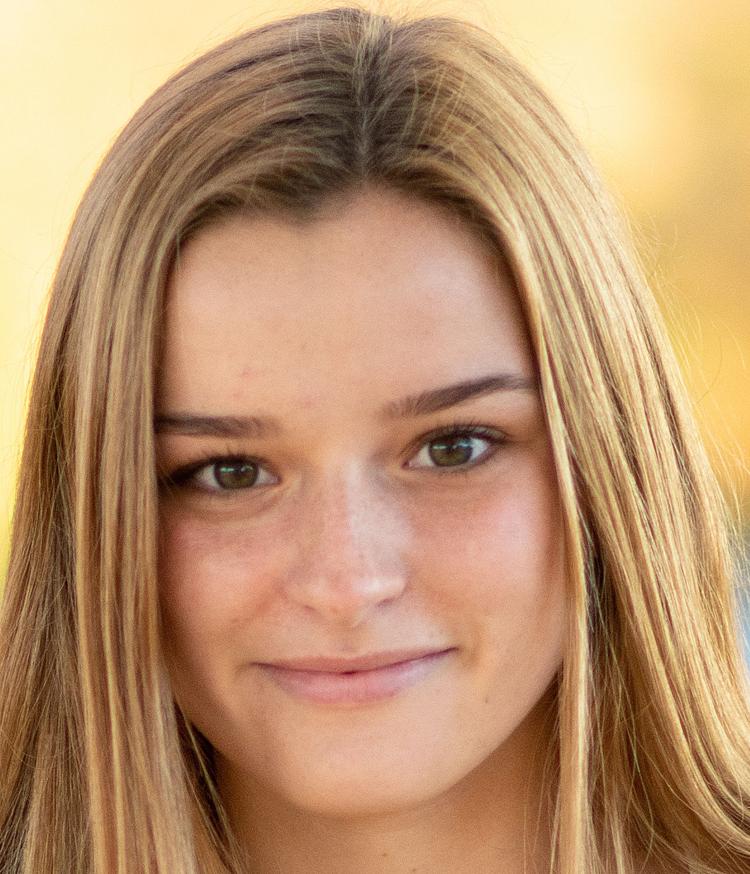 Sports: Swimming, soccer.
Academic bio: Cum Laude; four-year Principia Scholar-Athlete recipient; two-year Jesse M. Matlack Reading award recipient; National Spanish Honor Society; Illinois State Scholar.
Athletic bio: Swimming: All-Metro League honorable mention, three events; eighth in 50 free; fourth in 200 medley relay; third in 200 free relay (2019); All-Metro League honorable mention, two events (2020). Soccer: Class 1 runner-up (2018) and third place (2017).
Activities: Sally Miner King Community Service Award; National Leadership Council graduate; bronze level of Congressional award; Principia house captain; club polocrosse.
College: Lake Forest College.
Goal: "I hope to work in the marketing and graphic design field."
Favorite subjects: Precalculus, calculus, and AP-LIT. "I've had the most amazing teachers at Principia and I've always loved English and math. These classes were so fun and full of amazing people and incredibly helpful teachers."
Favorite book: "The Boys in the Boat" by Daniel James Brown.
Favorite musician: Kacey Musgraves.
Role model: My dad. "He started coaching me when I was 4 years old playing soccer. Since then he has done everything he can to help me get better in all areas of my life. He was a swimmer growing up and still holds a record at the Principia College for his event. He has been coaching at the Principia Upper School for the swim team for a while now, and I was able to be the team manager since I was in middle school. Last year when I decided I wanted to swim, after never swimming competitively in my life he was all in, doing everything he could to help me reach my goal of making it to state. He trained in the off-season with me every week and was my biggest supporter. He has probably driven me over 2,000 hours to all of my soccer practices and games and school events, and he never complains. He works tirelessly for his family."
STLHighSchoolSports.com is the most comprehensive source of stats, scores and stories from any and all area high schools.