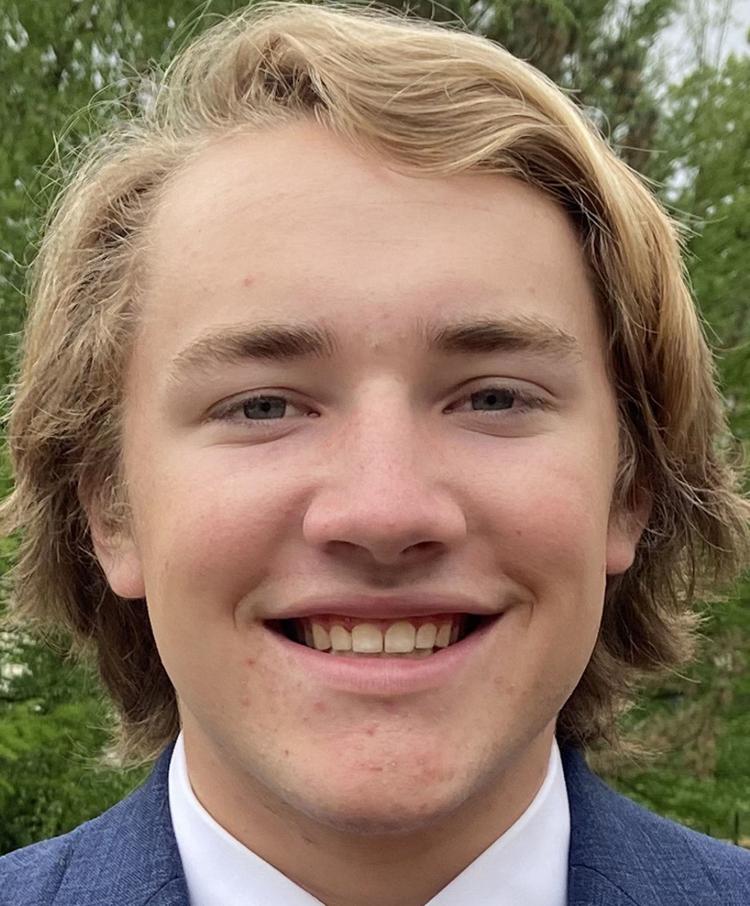 Sports: Soccer.
Academic bio: First Honors every semester; Pope Francis I Scholarship Award (top 10% of class); Presidential Education Award (3.5 or higher cumulative GPA); National Honor Society; Class of 2020 man of the year.
Athletic bio: Starter on the 2019 Class 4 state championship team; second team all-conference.
Activities: Companero (senior leader); National Chinese Honor Society vice president; Christmas on Campus volunteer; Special Olympics volunteer, Camp Independence volunteer; Kairos retreat leader.
College, major: Missouri S&T, mechanical engineering.
Goal: "I want to be able to start a business with my brothers once we have all graduated college."
Favorite subject: Physics. "I enjoy being able to learn how and why different things work and even calculate how fast they mover or how much energy they need."
Favorite book: "A Song of Ice and Fire" by George R.R. Martin.
Favorite musician: Luke Combs.
Role model: My former physics teacher, Joe Feld. "After spending time as a success engineer, he decided to leave his job to pursue a new goal: educating young men. Just last year, he chose to pursue a new path. He now works at the Solomon Project, a non-profit that builds and fixes up houses in North Grand neighborhoods, with hopes of starting his own non-profit in the future."