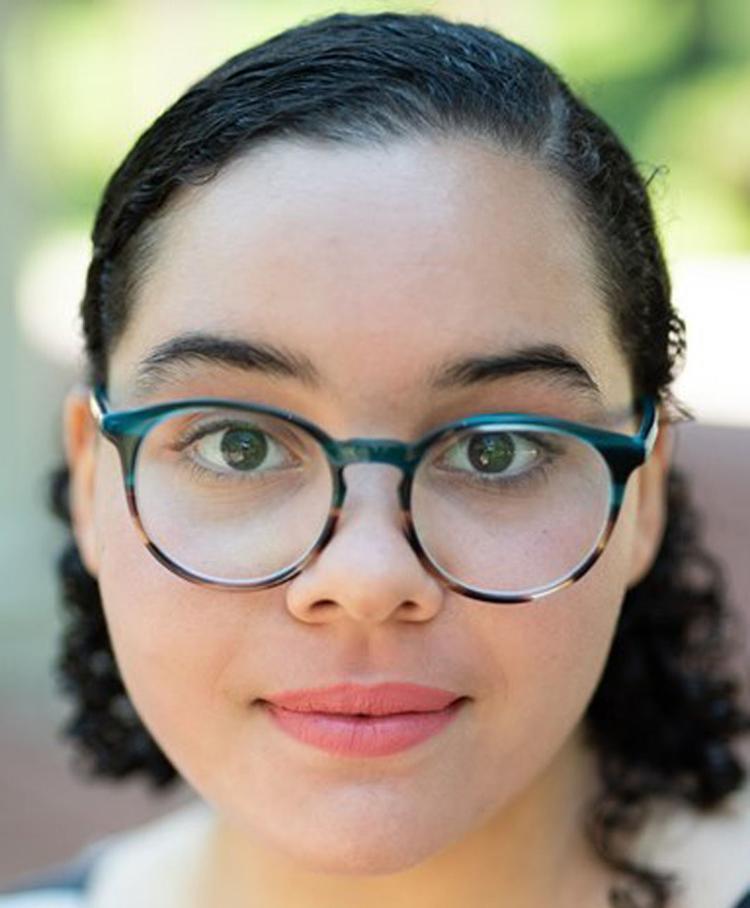 Sports: Volleyball, soccer.
Academic bio: Summa Cum Laude since seventh grade; Princeton Book Award (2019); perfect score on National Greek Exam (2017); highest honors on National Greek Exam (2018); gold medal on National Italian Exam (2019).
Athletic bio: Soccer co-captain.
Activities: Co-editor and writer for school newspaper; International Thespian Society Troupe 8140; Global Citizenship Club; volunteer Latin and Greek teacher; tutor, volunteer at PrideFest STL; teen volunteer at the Rock Hill Public Library; avid baker, knitter.
College: Washington University.
Goal: "I want to help people and benefit the world — no matter what field I'll end up in."
Favorite subject: "All of my teachers are fantastic and I love to learn, but my favorite subject is English. The ability to communicate with precision is crucial, and there's something magical about a beautifully crafted sentence."
Favorite book: "A Tree Grows in Brooklyn" by Betty Smith.
Favorite musician: Queen.
Role model: My mom. "She's brilliant, incredibly strong, and she has the biggest heart of anyone I know. I'm proud to be her daughter, or as she would put it, her 'scholar warrior princess.' "