WENTZVILLE — For roughly the first half of the season, Holt senior Tatum Green was primarily used as a courtesy runner.
In recent days, though, Green's role has expanded.
Her work made all the difference Friday as she scampered home to score the game-winning run and lift the Indians past Troy for a 4-3 walk-off victory in the Class 4 District 7 championship at Timberland.
Green drew a walk on a borderline full-count pitch, stole second base — her 17th steal this season — on a pitch-out, moved to third on a wild pitch and scored on a passed ball.
"It's great anytime I can get into a game. I just want to do what's best for the team in any way I can," Green said. "It was pretty hard not to swing at that last pitch. I slid late into second and I was worried they might get me out but then I moved over and scored and it was great to help us win."
Holt (27-2, No. 1 large school in the STLhighschoolsports.com rankings) advanced to face the winner of the Class 4 District 8 championship between Rock Bridge and Hickman in a sectional Wednesday at home.
Holt returns to the state tournament for the first time since 2014, when the Indians took second place in Class 4.
Holt coach Joel Adam said it was exciting to see Green continue her growth in a key role for the Indians.
"She earned it," Adam said of Green. "She drew the walk and my coaches in the dugout are like 'Are you going to steal?' I didn't come this far not to run. They pitched out, she still stole second base. That's how quick she is."
Green's gallop around the bases put an end to a back-and-forth contest.
Each team scored in the first. Troy added one in the fourth to take its only lead before Adam got a nice present from his daughter — senior centerfielder Claudia Adam — during his 1,000th career game as a coach.
The younger Adam launched a two-run home run to left field to put Holt up 3-2 in the bottom of the fourth.
"I expected a decent pitch and just tried to do my best with it," Claudia said of the blast. "It does (feel special) to come through and help my team in such an important game."
Joel Adam said he was proud of his daughter and the Indians against a talented Troy, which Holt beat for the third time this season.
"Are you kidding me?" Joel Adam said. "That was amazing. She hadn't had a home run all season until this week. It's just amazing to see everyone step up and come through when we've needed it. But to have your own daughter come up this big in what could be my last game, it brought tears to my eyes. I'm not an overly emotional guy, but this is amazing."
Troy (22-4, No. 2 LS) got right back in it momentarily when sophomore infielder Hailey Jolliff homered to left field in the top of the sixth.
"This game is what softball is all about," Troy coach Lance Richardson said. "I love that our girls didn't give up, not until the final out. I'm so proud of them."
Holt senior pitcher Mandy Hansen earned the win in relief of fellow senior and starter Emma Roseberry.
Troy v. Holt Softball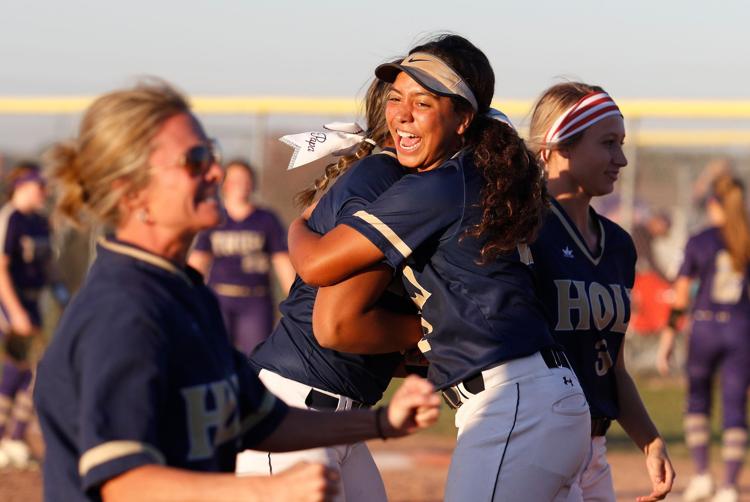 Troy v. Holt Softball
Troy v. Holt Softball
Troy v. Holt Softball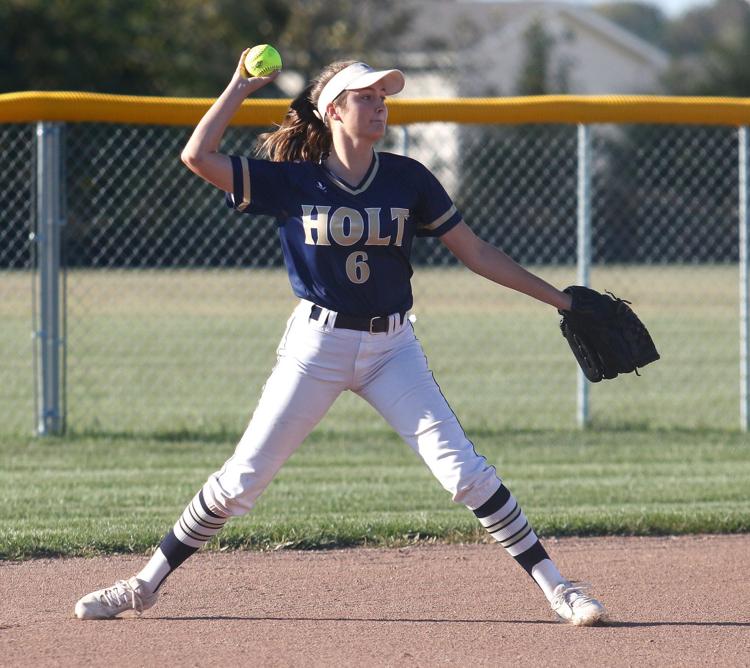 Troy v. Holt Softball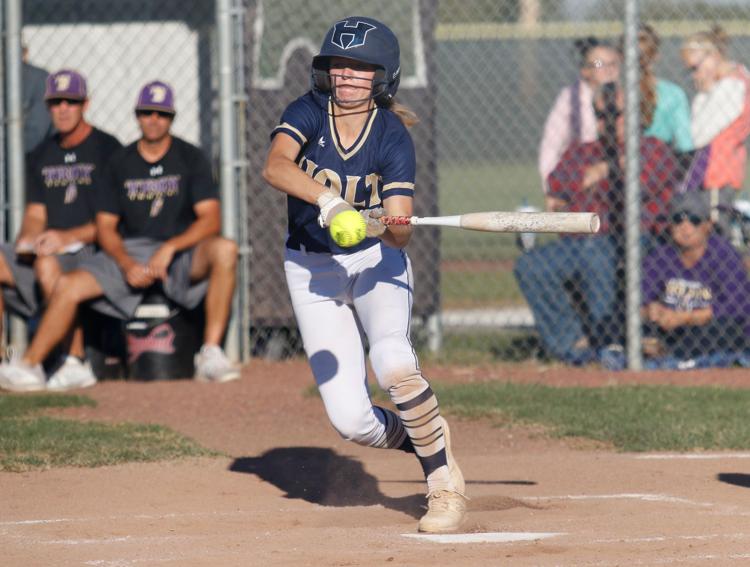 Troy v. Holt Softball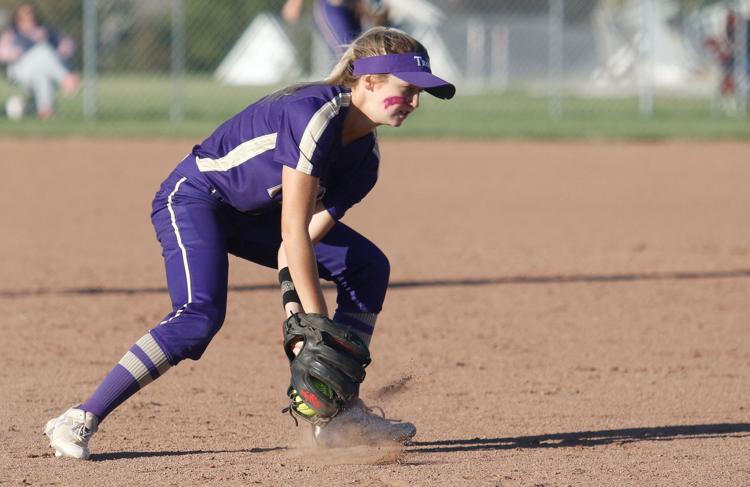 Troy v. Holt Softball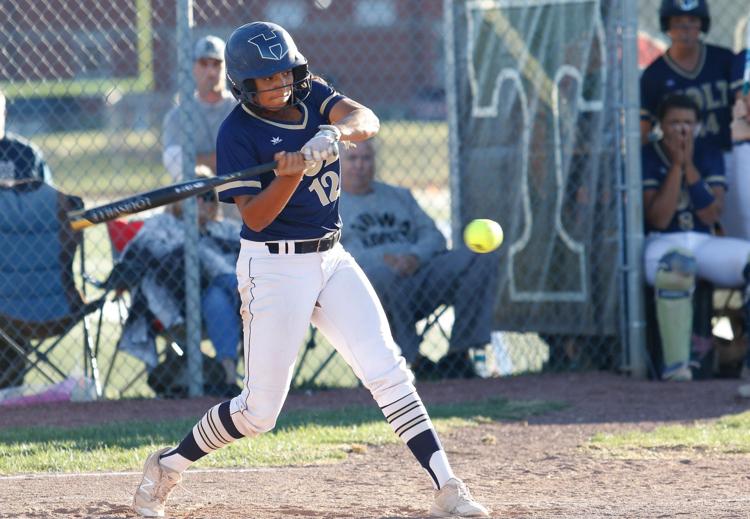 Troy v. Holt Softball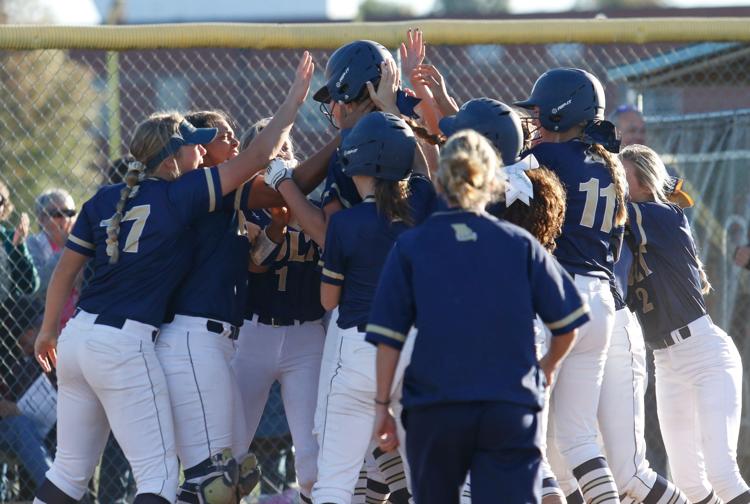 Troy v. Holt Softball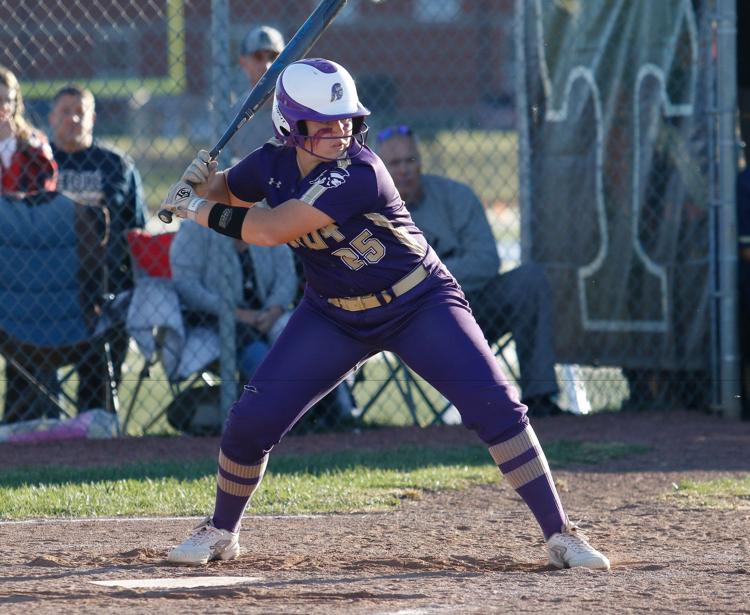 Troy v. Holt Softball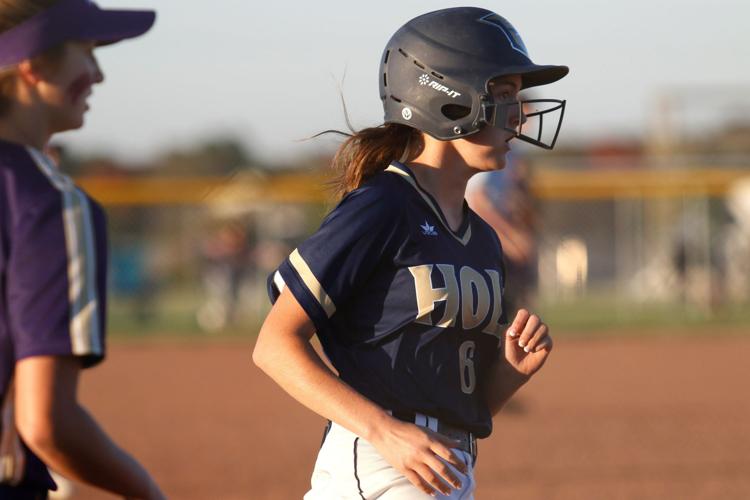 Troy v. Holt Softball
Troy v. Holt Softball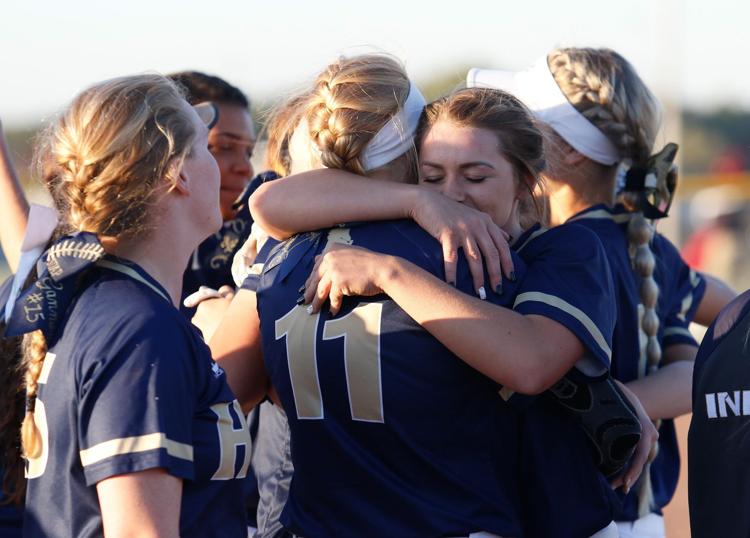 Troy v. Holt Softball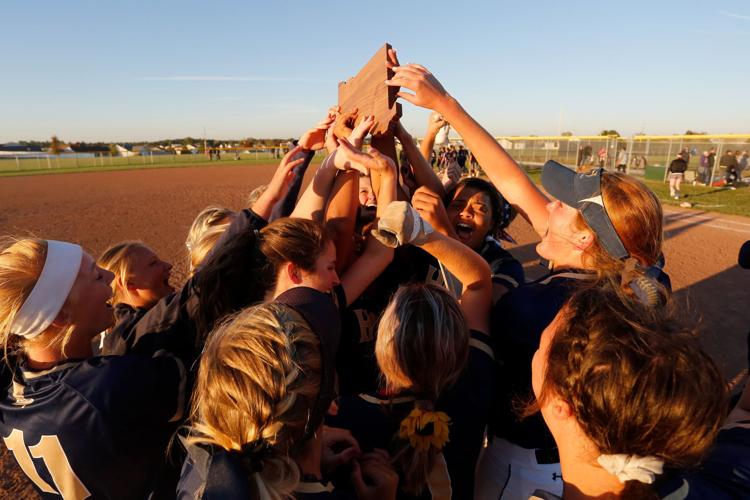 Troy v. Holt Softball