CHESTERFIELD — Marquette junior catcher Lindsey Stelzer wears her 2017 state championship ring with pride every day, but the lessons she wears from back-to-back trips to the softball state tournament are proving just as valuable.
After Parkway South rallied for three runs and put the tying run in scoring position in the seventh inning Thursday, Stelzer calmly walked to the mound to talk to freshman pitcher Madison Carney, who had just uncorked her first wild pitch of the afternoon.
"I knew that Maddie was getting overwhelmed, because I was there my freshman year," Stelzer said. "I knew just what to tell her."
On the next pitch, Carney induced a weak pop up to center field to seal a 4-3 victory over Parkway South in a Class 4 District 3 semifinal.
Powered by home runs from Katie Weiss and Jess Willsey, Marquette picked up its 11th consecutive victory over Parkway South, and bounced the Patriots from the playoffs for fourth successive year.
Carney was cruising through the first five innings, inducing weak contact from a powerful Patriots' lineup by masterfully mixing her fastball, curveball and screwball. She scattered just three hits over the first five frames, recording 11 ground ball outs.
"I think (Carney) showed a lot of composure with her being a freshman and this being her first postseason game ever," Marquette head coach Adam Starling said.
Marquette (16-12) took the lead for good when senior left fielder Katie Weiss led off the bottom of the fifth with a line drive home run that pulverized the scoreboard in left-center field.
"There are some birds living in the scoreboard, we were hearing them go crazy (playing) in the outfield," Weiss said. "I've been working on seeing the ball better and being more relaxed at the plate. It was just a split-second decision, and I went with it."
Two batters later, sophomore shortstop Jess Willsey drove a pitch over the right-center field wall for a 2-run shot that extended the advantage to 4-0.
"My first two at bats weren't really what I liked, and I knew I had to wait more on the pitcher," Willsey said. "I just saw my pitch and drove it."
Carney seemed to be cruising along, inducing two groundouts to open the sixth, but a walk and consecutive sharp singles by Natalie Archer and Caitlyn Nicholson loaded the bases for the Patriots' best hitter, Emma Bovaconti. But Carney retired the Patriots' leader in batting average and home runs on a groundout to third.
"Last half of the season, we've had some problems at the plate making adjustments," Parkway South coach Dave McFarland said. "In this game, we started making our adjustments, but it just wasn't soon enough."
Parkway South (17-11) loaded the bases again in the seventh on singles by Ashley Ware, Rhiannon Bracci and Julia Lopanec. With two outs, junior Sydney Poniewaz laced a single to right field that plated two. Lopanec scored when the next pitch sailed to the backstop, cutting the lead to 4-3 and prompting Stelzer's intervention.
"When I was a freshman and sophomore I had mentors and when I got nervous, they helped me out," Stelzer said. "When Maddie was struggling I felt I could help her out and that was fun for me. It was rewarding."
With the victory, Marquette advanced to face Eureka, which beat Parkway West 11-1 in the other semifinal. The Mustangs and Wildcats will square off for the title at 4:30 p.m. Friday.
Class 4 District 3 Softball Semifinal - Marquette vs. Parkway South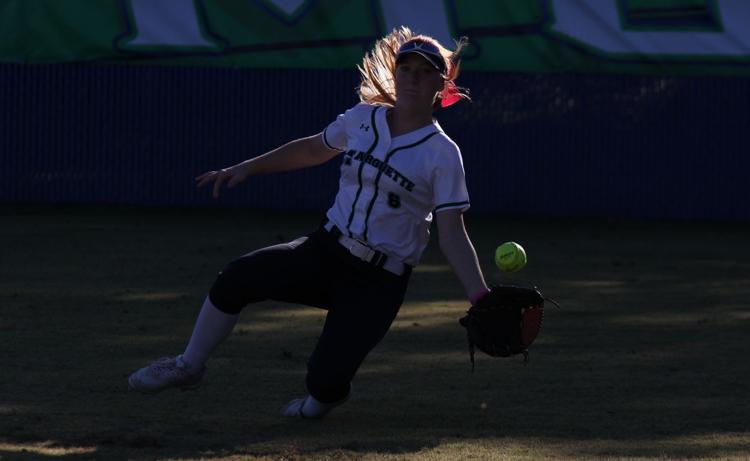 Class 4 District 3 Softball Semifinal - Marquette vs. Parkway South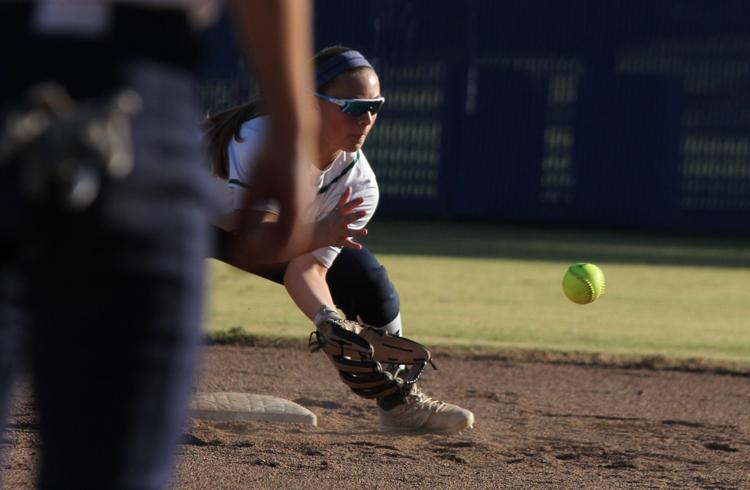 Class 4 District 3 Softball Semifinal - Marquette vs. Parkway South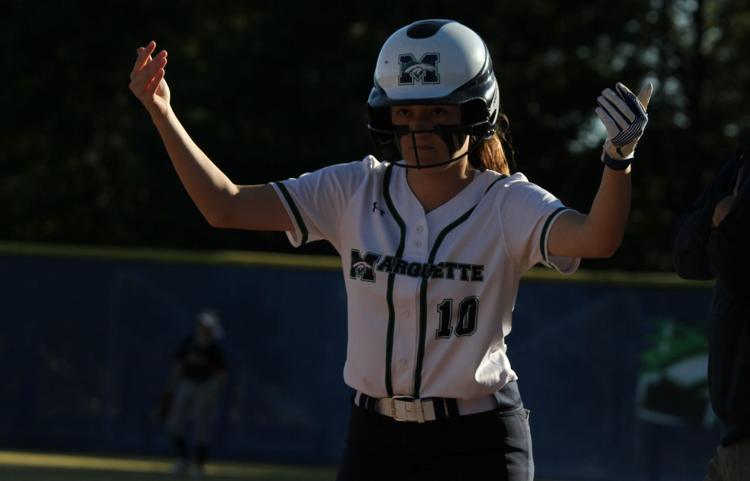 Class 4 District 3 Softball Semifinal - Marquette vs. Parkway South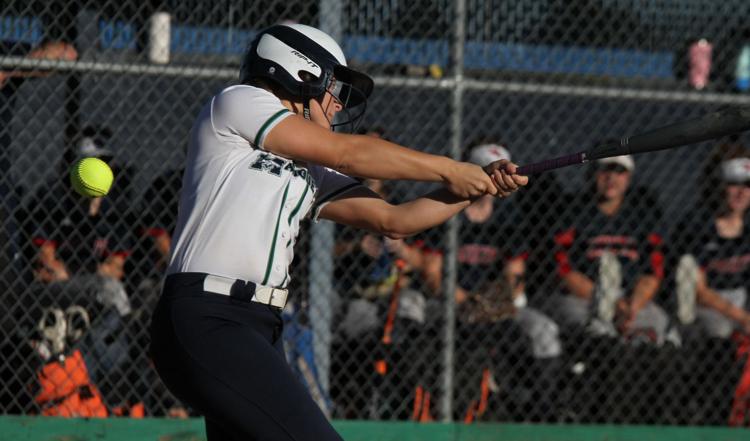 Class 4 District 3 Softball Semifinal - Marquette vs. Parkway South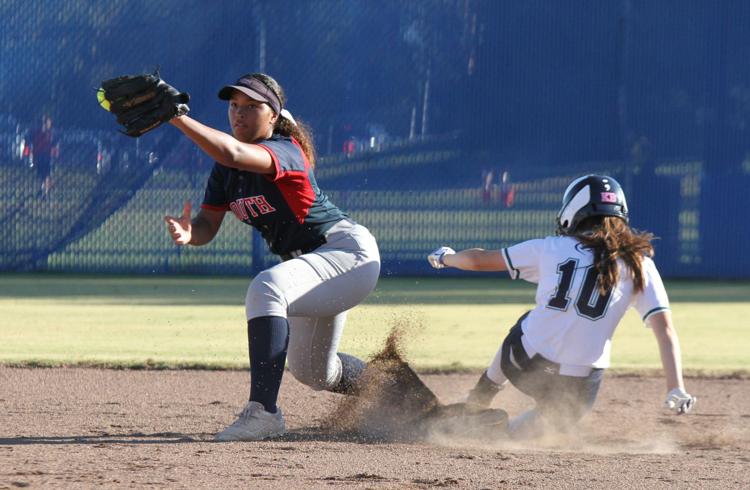 Class 4 District 3 Softball Semifinal - Marquette vs. Parkway South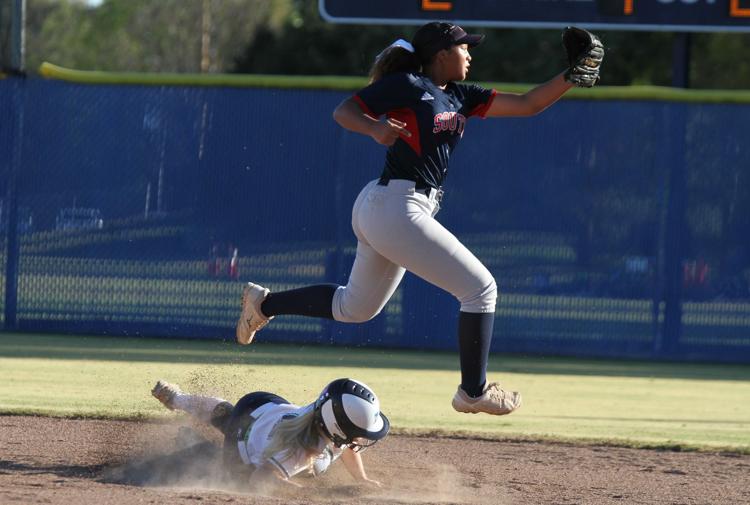 Class 4 District 3 Softball Semifinal - Marquette vs. Parkway South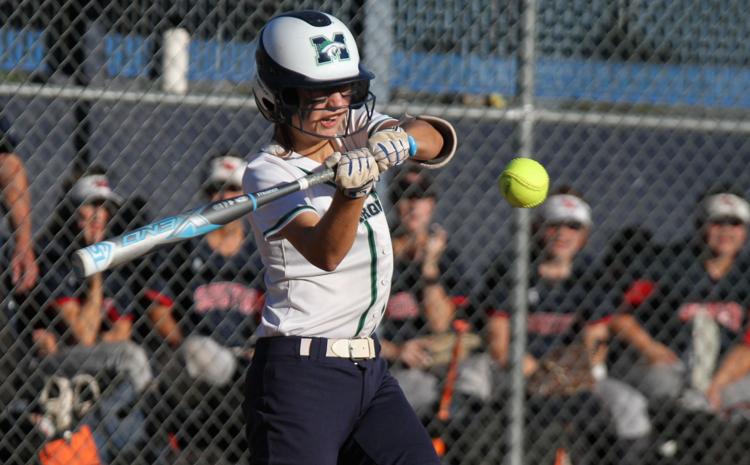 Class 4 District 3 Softball Semifinal - Marquette vs. Parkway South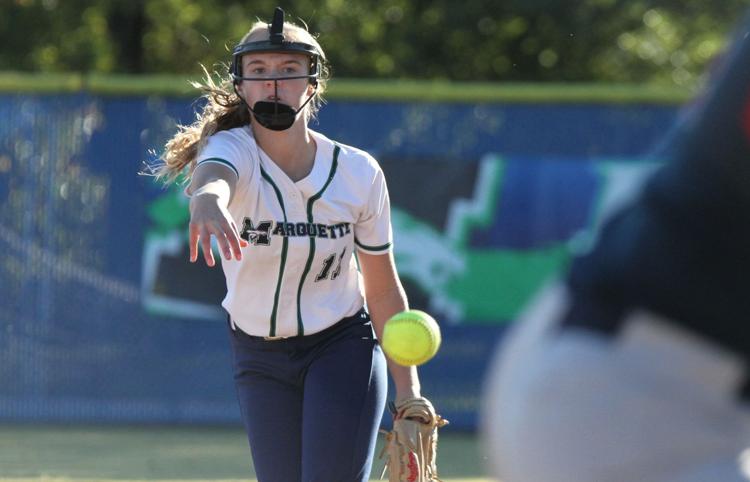 Class 4 District 3 Softball Semifinal - Marquette vs. Parkway South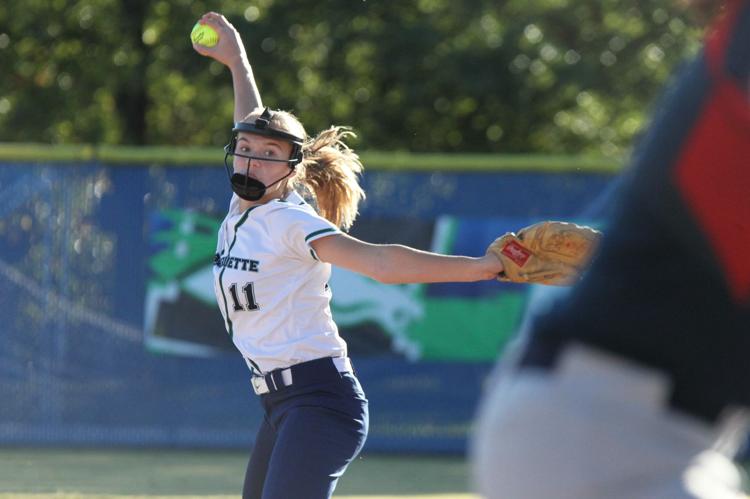 Class 4 District 3 Softball Semifinal - Marquette vs. Parkway South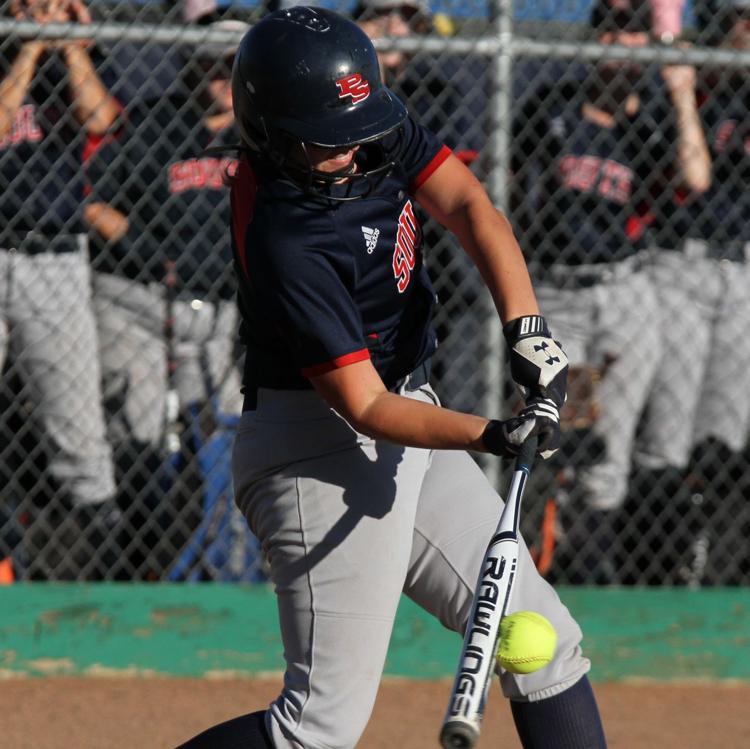 Class 4 District 3 Softball Semifinal - Marquette vs. Parkway South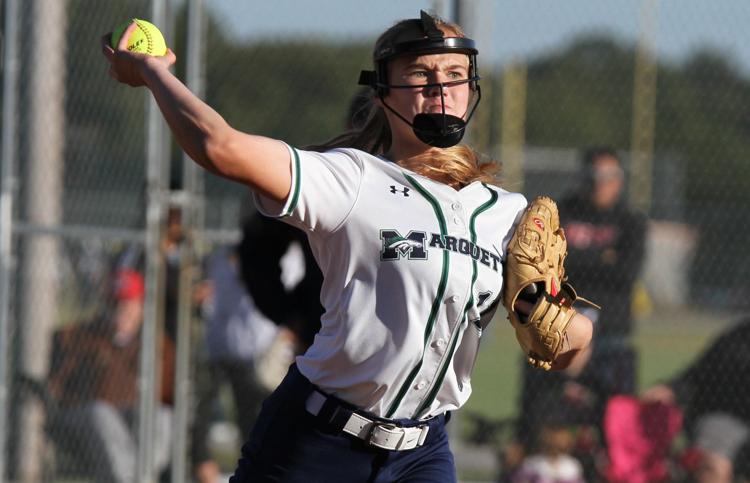 Class 4 District 3 Softball Semifinal - Marquette vs. Parkway South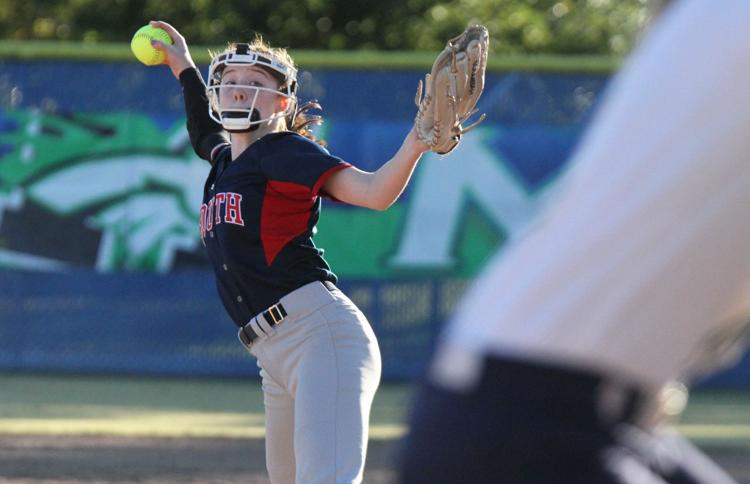 Class 4 District 3 Softball Semifinal - Marquette vs. Parkway South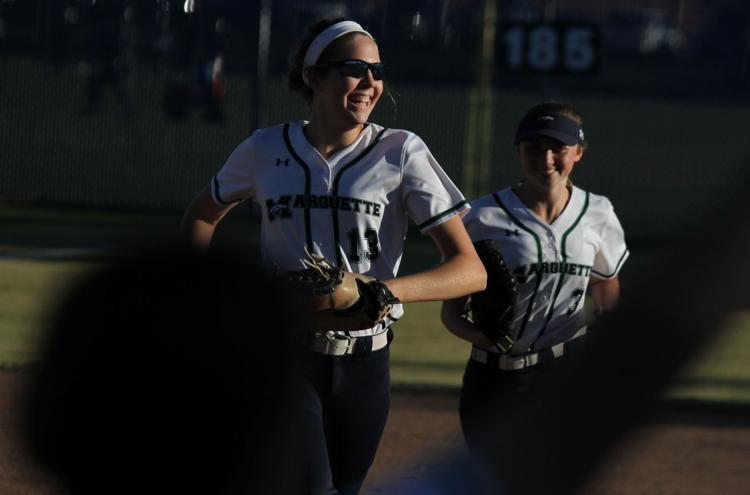 Class 4 District 3 Softball Semifinal - Marquette vs. Parkway South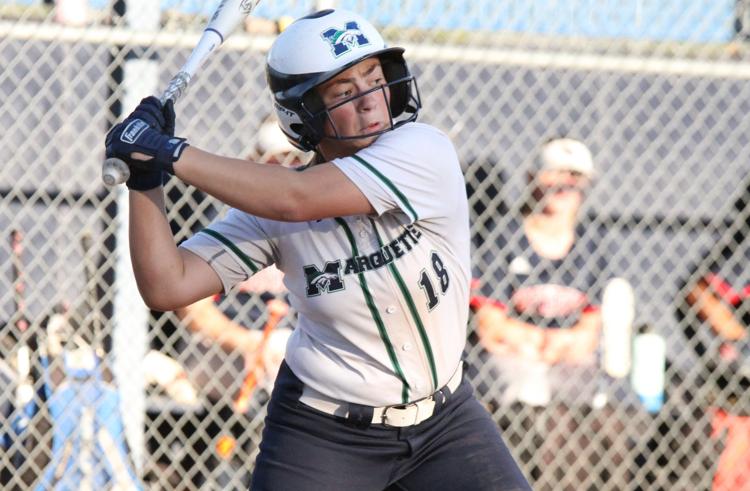 Class 4 District 3 Softball Semifinal - Marquette vs. Parkway South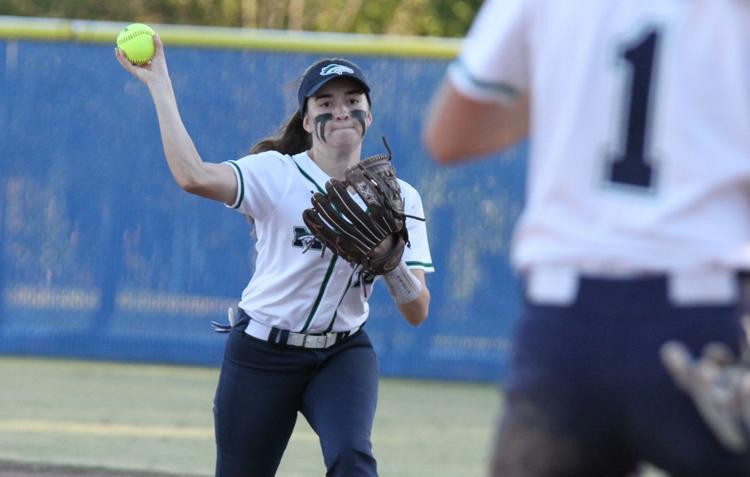 Class 4 District 3 Softball Semifinal - Marquette vs. Parkway South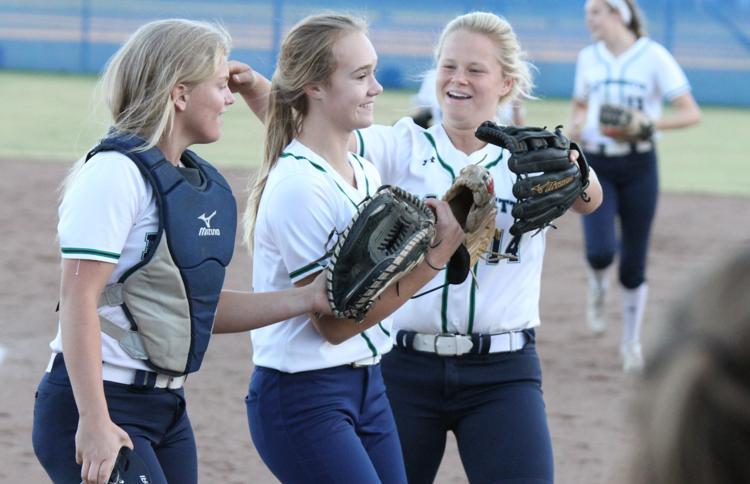 Class 4 District 3 Softball Semifinal - Marquette vs. Parkway South