The opening day of the 2019 softball season was forgettable for Borgia junior pitcher Abi Schmidt and her teammates
A 17-1 defeat Sept. 4 at the hands of Sullivan could have deflated the team, but instead it seemed to set Borgia on the right path.
Borgia (5-1) hasn't dropped a game since and won the Union Tournament over the weekend.
STLhighschoolSPORTS.com rankings - 9/9/2019 Large SchoolsLast Week1. Holt (4-0)52. Fort Zumwalt West (5-1)43. Troy Buchanan (7-1)14. Marquette…
"It has felt really good and the team is excited," Schmidt said. "We all knew Sullivan was going to be a tough game and we didn't really want to dwell on it. We chose to focus on what was ahead of us and to execute well."
After beating Notre Dame by an 11-1 score Sept. 5, Borgia reeled off tournament victories against Rolla, Francis Howell and Pacific to earn a spot in the title game.
Borgia emerged victorious with a come-from-behind 3-1 win over Seckman. Knights senior Elizabeth Smith had a two-out hit in the sixth inning to drive in the game-winning run against Seckman for the tournament title.
"This win and this stretch of play gives us a chance that we can have the mentality that, if we play our game, we can play with anybody," Knights coach Andrew Eggert said. "It has been super fun to see the girls execute and keep on grinding."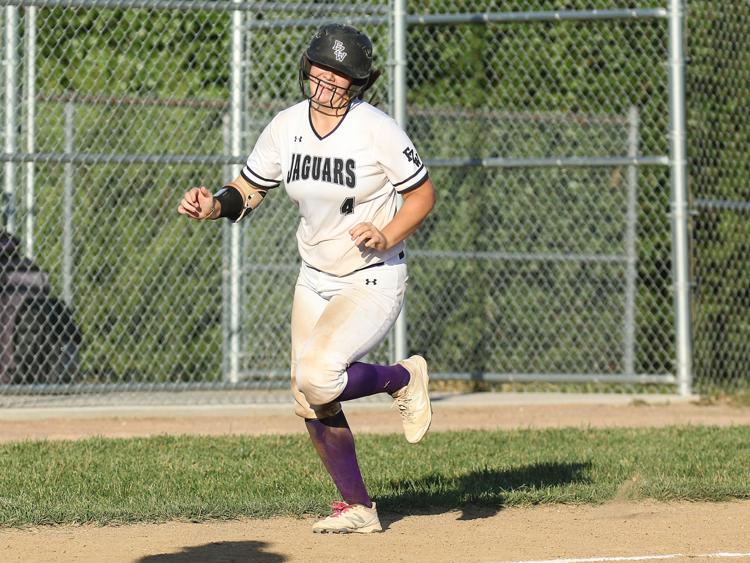 FORT ZUMWALT WEST CLAIMS COVETED PARKWAY TITLE
Though there have been several close calls, the championship of Parkway Tournament has eluded Fort Zumwalt West.
Until last week, that is.
Senior pitcher Lexi Barnes provided the walkoff winner to break a tie in the bottom of the seventh inning.
Junior catcher Kate Thurman said earning the championship at the tournament is something everyone on the roster will carry with them.
"Honestly, it meant the world," Thurman said. "We work our butts off at practice and our pitchers have worked their butts off. It meant the world to finally win. I feel like the seniors are way more determined this year and because of that we just all have that extra fight in us."
Jaguars coach Ryan Oetting said wins over Parkway Central, Pattonville and Parkway North prior to the semifinal and championship rounds showed just how complete the team's game is.
"It was awesome, that was a lot of fun," Oetting said. "The special thing was that it happened during the grind of a three-day tournament. If you can win five games there, that is really special. When you have to beat Marquette and Hillsboro to do it, two pretty good teams, it's great."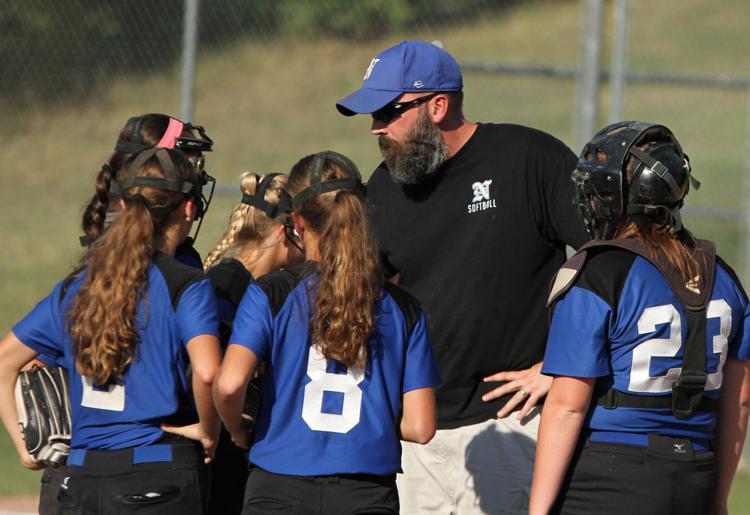 NORTHWEST OFFENSE OFF TO IMPRESSIVE START
The Lions (3-0), coached by Dan Davison, scored an average of 15.3 runs per game in wins over Jefferson, Festus and Pacific.
Senior catcher Jaimie Lee leads Northwest with two home runs and 10 RBI.
Seven players with multiple at-bats are hitting .500 or better, led by sophomore third baseman Madi Stichling's .778.
"We have a really close group of kids who hold each other accountable and who care more about team goals then individual recognition," Davison said. "They are determined to improve on last year success and their focus and work ethic this season has been exceptional."
• Junior shortstop Hailey Roberts had herself a day in Warrenton's 15-5 conference win over Winfield. Roberts not only went 3-for-5 with two runs scored, she drove in eight runs while collecting a single, double and home run.
• Three area pitchers have logged more than seven innings and have yet to give up an earned run. Summit's McKenna Cowie, Zumwalt East's Chloe Smallfield and Seckman's Lexi Knoll have all accomplished the feat.
• The Sullivan Classic is set for this weekend. The 16-team tournament features Northwest-Cedar Hill, North County, Sullivan and Wright City in a group; Eldon, Pacific, Logan-Rogersville and Windsor in another; Capital City, Lutheran South, De Soto and Owensville and Linn, Jackson, Osage and Kelly in the final group. The championship game is slated for 1 p.m. Saturday.