Hailey Roberts appears to be in midseason form just nine games into the season. The Warrenton junior shortstop has picked up where she left off from her stellar sophomore season.
In addition to leading the team with both a .567 average and .967 slugging percentage, she is tied with Fort Zumwalt West's Kate Thurman for the area lead with 23 RBI.
STLhighschoolSPORTS.com rankings - 9/16/2019 Large SchoolsLast Week1. Holt (6-0)12. Troy Buchanan (9-2)33. Fort Zumwalt West (11-2)24. Oakvill…
"I put a lot of hours and days into the game that I love the most in the world," Roberts said. "To become successful individually and as a team feels amazing."
Warrenton (5-4 overall) finished 9-18 last season but is on the road to improvement.
The Warriors have won four of five games and sit atop the GAC North Division standings with a 4-0 record. Warrenton coach Chad Berrey said Roberts has played a large part in the turnaround.
"Hailey is not just our girl with the highest batting average, RBIs, or slugging percentage, she is the loudest one in the dugout," Berrey said. "Her boisterous presence wills the other girls to get on base, and then she just goes out and does her thing."
Roberts' thing has been to drive in runs in bunches.
Berrey said he likes what he's seen in terms of run production from his big hitter.
"Hailey's ability to rise to the occasion is absolutely incredible," Berrey said. "The bigger the situation, the bigger hack Hailey will take, and she has been coming up big lately."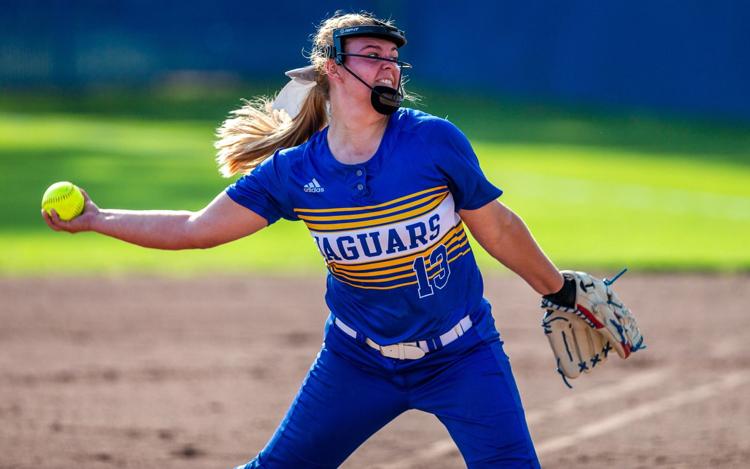 SECKMAN, BONASTIA CELEBRATE WEEK OF MILESTONES
Seckman came up on the short end Saturday of an 11-1 score to Fort Zumwalt West in the championship game of its own tournament at Arnold Athletic Association, there still was plenty to cheer about around the program this week.
A win Sept. 10 over Fox gave the Seckman program its 400th overall win. Additionally, head coach Steve Bonastia recorded his 200th win with the program when the Jaguars (10-4) defeated Knob Noster as part of the tournament Friday.
Bonastia is in his 12th year at Seckman and 19th overall.
"It's awesome and I say all the time how lucky I am to be the head coach of this program," Bonastia said. "My kids are just great kids. They are so much fun to be around and it's more than just the softball. To see them all develop as they come through, it's just great to be part of the program." 
Senior pitcher Lauren Montgomery said the milestones are great along with the Jaguars' improvement after a 1-2 start.
Montgomery has contributed to the tune of a .442 batting average with three home runs and 14 RBI and also has a 6-2 pitching record with a 1.35 earned run average. Offensively, only freshman Josie Lindsey (.537 average) is hitting better for the Jaguars. Lindsey also has 10 RBI.
"I think we were learning how to play with each other and how to feel more comfortable with one another," Montgomery said.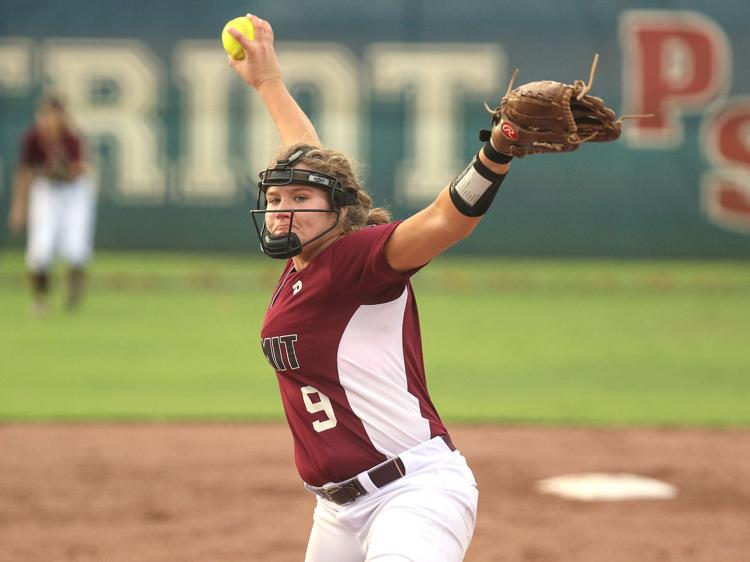 SUMMIT POUNDS WAY TO PERFECT START
The Falcons didn't get to play the opening weekend of the season when inclement weather washing out their own tournament.
But Summit (6-0) has forged on to an unbeaten start, allowing one run or fewer in five of its games.
Junior infielder Lucy Greenwald (.667 average, four RBI) and senior pitcher McKenna Cowie (.500, one home run, eight RBI) have led Summit's offense, while Cowie (4-0 record, .27 earned run average) has been dominant in the circle.
"Were playing good defense and not walking batters. I hope I don't jinx it," Falcons coach Doug Robinson said. "We're getting timely hitting, good baserunning and those things add up. I think this is sustainable. I think we can continue to play good defense. I expect it. I expect our senior pitcher to continue to give chance to win."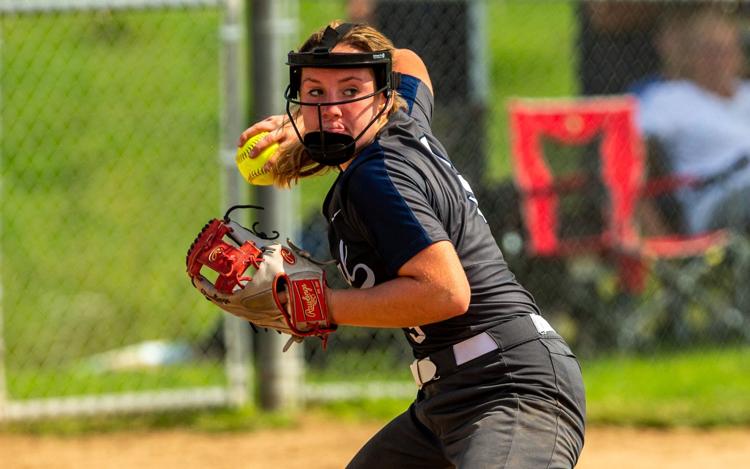 • Sullivan stayed unbeaten this week. The Eagles (9-0) won all five games of their home tournament, defeating Logan-Rogersville 10-0 for the championship.
• Fort Zumwalt West won its second tournament title of the season, earning the championship at the Seckman Tournament at the Arnold Athletic Association. The Jags (11-2) beat the host school, Seckman, by an 11-1 score.
• A pair of area teams fared well in Ozark, Mo., at the Ozark Fall Festival. Francis Howell Central (8-4) lost to Raymore-Peculiar 9-1 for the tournament title while Eureka (6-4) went 5-1 and finished fifth.
• The Suburban Showdown runs Monday through Wednesday this week at the Kirkwood Athletic Association. The title game is slated for 7 p.m. Wednesday.
• A pair of tournaments run over the course of the weekend as Fort Zumwalt East and Francis Howell Central are hosting events. The final game at Zumwalt East is scheduled for 11 a.m. Saturday while Howell Central's event wraps up at 3 p.m.