Senior catcher Kacey Flanagan and her softball teammates are grieving with the entirety of the St. Pius X community in Jefferson County.
Shortly before playing their final two games in the third annual Barb Charboneau Tournament at home, the Lancers learned about the tragic death of St. Pius X alumna Shelby Lee Meyer, 21, in an accident Saturday morning at Columbia College.
"Even though the last day for the Pius community was hard, we powered through and played for a cause and as a family," Flanagan said. "We have a great bond and it feels amazing to be part of such a compassionate team."
Shelby Lee Meyer, 21, died at a hospital after falling from a ladder about 2 a.m. while trying to climb onto the roof of an apartment building in the 400 block of Hitt Street in Columbia, police said.
The Lancers, who had beaten Fredericktown to open the tournament Friday, knocked off Valley Park and St. Vincent by a 10-0 score to win the championship of their own tournament.
It is the first time St. Pius X has won the tournament in its brief history.
"Having nine seniors that have been in the program for four years, they set the tone for how successful we can be," St. Pius X coach Kevin Halley said. "The last few years, we have allowed missteps and mistakes to get to us. This year's team has done a much better job not allowing the negative to snowball. If we can continue that process, we will give ourselves a chance at a district title at the end of the year."
STLhighschoolSPORTS.com rankings - 9/23/2019 Large SchoolsLast Week1. Oakville (9-2)42. Holt (10-1)13. Troy Buchanan (13-2)24. Northwest Cedar…
Senior pitcher Maggie Key threw an impressive game in the win over Valley Park. Halley also noted the Lancers hit .355 for the tournament and lauded his team for allowing only five runs in three games.
ABBOTT HAS BIG WEEK WHILE LEADING ZUMWALT EAST TO TITLE
There may not be a hotter hitter in the area right now than Jocelyn Abbott.
The Fort Zumwalt East senior shortstop helped her team to the championship of the Zumwalt East/Lutheran St. Charles Tournament over the weekend.
Zumwalt East beat Pattonville 13-3 for the championship Saturday. It is the first time the Lions (8-3) have won the event.
"It was a great feeling to be able to be there for my team and to help lead us to a tournament win, especially in my senior season," Abbott said. "It took a team effort to win and we have had a great season so far. I'm happy I get to be a part of it."
Abbott has a .471 batting average, two home runs and 14 RBI. That includes a stretch of going .667 in her last six games.
"She provides so much for our team defensively and offensively," Lions coach Anthony Wiber said. "And it seems like anytime there is a big situation she is at the plate, which is good for us."
Zumwalt East averaged 13 runs per game in the tournament while surrendering just an average of one per contest.
Junior Chloe Smallfield (.436 average, 11 RBI) is part of a cavalcade of Zumwalt East hitters who have been extremely successful.
"Really the biggest thing is plate discipline and situational hitting," Wiber said. "Early on, we tried to be perfect with our pitch selection, but now they are more relaxed and just trying to put the ball in play. They all know that if they don't get it done the girl behind them will, so it gives them a sense of belief."
ROBINSON HITS MILESTONE VICTORY
Summit's 7-3 win Sept. 19 at Parkway South was the 400th career victory for Falcons coach Doug Robinson.
He owns a career record of 400-230 in 25 years at Summit, including state championships in 1999 and 2007.
"Even after coaching with him and knowing him for so long, it still amazes me the number of kids that he has positively impacted that come up to him on a daily basis," Summit assistant coach Chadwick Jones said. "After 25 years, he has kind of become a community institution. It seems like there is always someone coming up with a smile and a handshake wanting to talk about some memory they have about Coach Rob. I have never seen anything quite like it."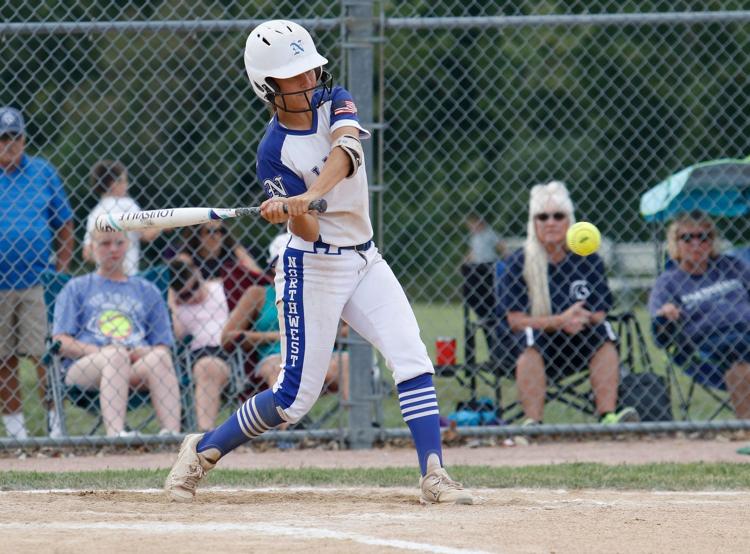 NORTHWEST CONTINUES TO POUND SOFTBALL
As the summer came to a close last weekend, the Northwest softball team continued to surge on a hot streak.
Northwest (15-2) pushed its win streak to 10 games by bringing home the championship at the Francis Howell Central Tournament.
Over the course of the three-game event, Northwest pounded out 42 runs on 46 hits. The team is currently averaging 11.3 runs per game.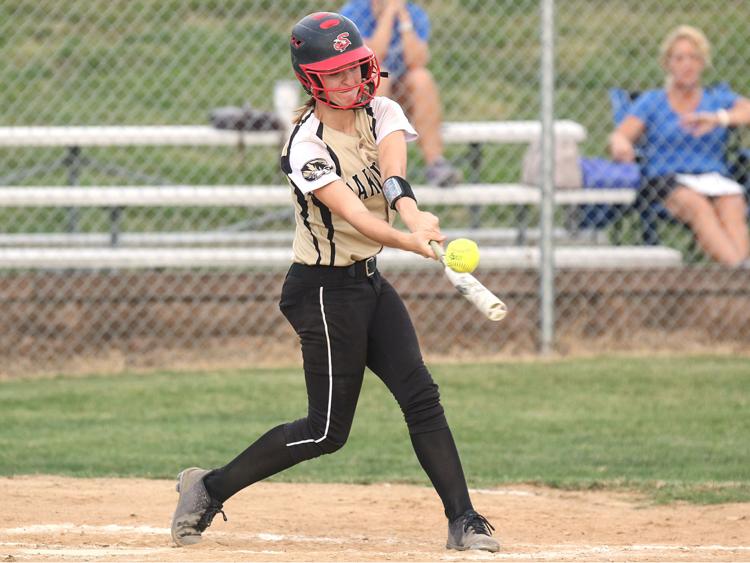 • A pair of area teams fared very well at the 16-team Lady Jays Classic in Jefferson City over the weekend. Oakville beat Sullivan 7-3 in the third-place game. Amanda Fitzwilliam and Lilly Kahle each drove in a pair of runs in the win.
• Festus' Paige Perry and Hazelwood West's Abigail Cafolla each had big days at the plate last week. With the five-hit performances each put up in single games, the pair are the ninth and 10th players in the area to achieve the feat this season.
• The Zumwalt North Tournament will be decided this weekend as eight teams — Wright City, Winfield, St. Charles, Fort Zumwalt East, Union, Fort Zumwalt North, Ritenour and Hazelwood Central — will contest for the title. The championship game is slated for 12:15 p.m. Saturday.