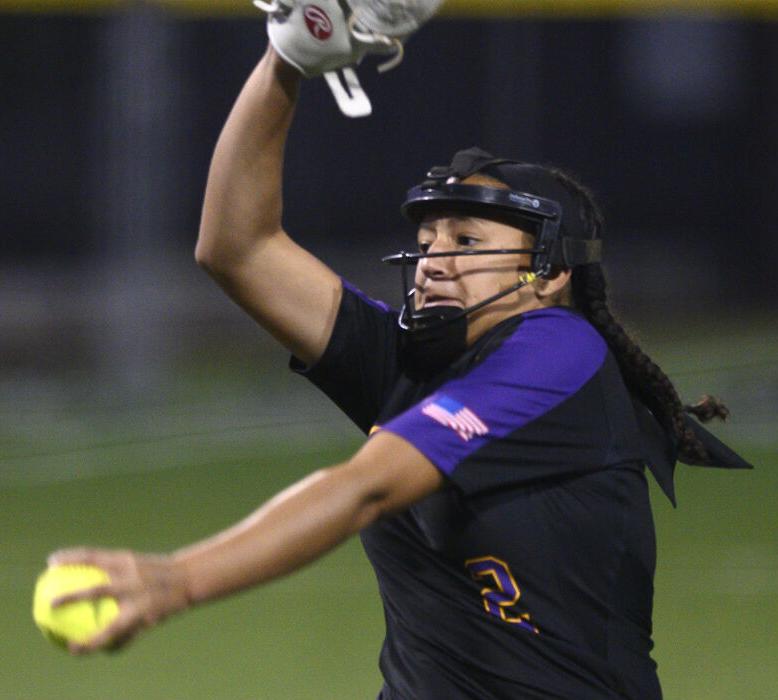 Rosati-Kain standout softball pitcher Mya Bethany was suspended Friday, hours before the team's appearance in a district championship game.
Bethany was suspended for playing in a club tournament last weekend in Indianapolis, according to her father, Corey Bethany. She was not allowed to play Friday in the Kougars' loss to Webster Groves in the Class 4 District 2 final and also is suspended for the first two games of the school's girls basketball season.
"We feel blindsided by this," Corey Bethany said.
A senior, Mya Bethany had a 7-0 pitching record this season and helped the Kougars reach the championship game of the district tournament by striking out 17 batters Thursday in a 2-0 win over host Windsor.
Corey Bethany said he was under the impression his daughter could compete on the club level and still remain eligible.
Rosati-Kain principal Tery McNamee declined comment. Attempts to reach Rosati-Kain athletics director Mel Wilson for comment were not successful. 
Lisa Hart, Rosati-Kain's director of public relations and marketing, shared a statement from the school's Facebook page. A portion of the statement said, "Unfortunately, this violation was committed due to a misinterpretation of information given during a Zoom call with MSHSAA's Executive Director and was not intentional. Mya is a great student with an established track record. In the midst of these unprecedented times, we do believe this was an honest mistake that would not have happened under normal circumstances."
The statement also included that Rosati-Kain self-reported the violation to MSHSAA after learning about it.
MSHSAA communications director Jason West said players are not allowed to compete on the club level and the high school level at the same time.
"We would like to think it's common knowledge," West said. "It's a by-law. Certainly the coaching staff and the administration at the school should know that. I would think that if (the player) asked the high school coach they would know (it is a violation). I would think the club coach would know, too."
Mya Bethany, who has committed to play for Lindenwood University, is one of the top pitchers in the area.
She struck out 106 batters and 45.3 innings during a season shortened by the COVID-19 pandemic. She allowed just one earned run for a 0.15 earned run average.
STLHighSchoolSports.com is the most comprehensive source of stats, scores and stories from any and all area high schools.