O'FALLON, MO. — Natalie Schellert was happy to be on the right side of a close score this time.
The senior delivered a two-out, two-run single with the bases loaded in the third inning before her teammates tacked on two more in the sixth to lead St. Dominic to a 4-1 win over Warrenton in a non-conference game Monday afternoon at St. Dominic.
"Honestly, it feels really good," said Schellert, a shortstop. "It's really good to come back after having that rough weekend."
The Crusaders (7-6) spent the weekend at the Summit Tournament where they won their first game then dropped three consecutive one-run contests, all with the winning runs coming in the sixth inning or later.
"We played our butts off this weekend and we played some good teams. We just came out on the wrong end," St. Dominic coach Noah Duncan said. "It means a lot. I told them it was really nice to win one of these low-scoring, close games."
Warrenton (5-5), the No. 10 small school in the STLhighschoolsports.com rankings, lost to St. Dominic for a third consecutive time on the heels of a five-game winning streak previously in the series.
"We will learn from it," Warriors coach Chad Berrey said. "Hopefully, we get to see them again in the postseason and the game plan will be to put the ball on the ground and don't hit it to that outfield. It's definitely a no-fly zone in Dominic's outfield. They are incredible."
The first two innings moved swiftly before the Crusaders loaded the bases in the bottom of the third.
Darby Duncan drew a one-out walk and Delaney Smith advanced to first on a dropped third strike on what would have been the third out of the inning. Tori Forbeck took a pitch off her right hand to load them up for Schellert, who didn't get all of the 1-2 pitch, but got enough to drop a base hit into short left field to increase her team-leading RBI total to 14.
"I knew coming up to bat that I had to move some runners in," Schellert said. "I know I mishit it, but it still brought the runners in, so I did what I needed to do."
Noah Duncan was pleased to see his cleanup hitter come through in a big spot early in the game.
"We talk about getting timely hitting all the time," he said. "On top of that, that was a two-out hit. So, that was just huge for her to come through there so we don't leave all those runners on base and take that early lead."
The throw home on Schellert's hit got away and, as Warrenton sophomore catcher Bella Hilke went after it, her spike seemed to get caught in the grass and she immediately went down with a right knee injury that required her to be carted off the field.
"That definitely kind of ruins the motivation. We had the lower morale going into that inning anyway and to have that happen kind of takes the wind out of your sail," Berrey said. "They said there was some fluid buildup instantaneously, but hopefully it's just a sprain and she can get back into it."
Warrenton was not without its scoring chances against St. Dominic sophomore right-handed pitcher Gracie Edwards (7-4).
The Warriors had a runner at third with no outs in the third before a strikeout and a fly out. The fly ball appeared to score Avery Tucker, but she was ruled out for leaving the bag too early to end the inning.
"We practice those situations, but when they flare up in the game, sometimes the nerves get the best of us," Berrey said. "I'm fully confident Avery knows what to do. She's just trying to get the best jump that she can."
Warrenton left runners at second and third in the fifth and then had runners at second and third with no outs in the sixth, but a pair of infield popouts kept the runners in place before Darby Duncan made a nice running catch in right-center, avoiding an oncoming but sliding Forbeck to end the threat.
"I can't say enough about our defense," said Noah Duncan, Darby's father. "Our defense was outstanding today. We made some huge plays. It's nice for Gracie to be able to go into that circle and know she has that kind of defense behind her."
St. Dominic got a pair of huge insurance runs in its half of the sixth. Edwards brought in one run with a groundout to the right side of the infield and Sophie Juergensmeyer's pinch hit single made it 4-0.
"I'm very proud of our girls to get those two insurance runs," Duncan said. "We had just some excellent at-bats. Gracie helped herself out with a great situational piece of hitting there, hitting the ball to right side with a runner on third base. That's something we work on all the time. And then Sophie Juergensmeyer comes off the bench, climbs the ladder and comes up with a big hit."
Warrenton finally got a run in the seventh on a two-out single by Kennady Estes, who had three hits. The Warriors got the tying run to the plate in Hailey Roberts, who is tied for the area lead in RBI with 23, but her towering fly ball was hauled in by Cati Welby just in front of the fence in left.
"We've been leaning on Hailey," Berrey said. "She does her thing. I don't think you have a girl hit the ball harder than Hailey, so anytime runners are in scoring position and she's up, you know she's gonna take a hack."
Warrenton vs. St. Dominic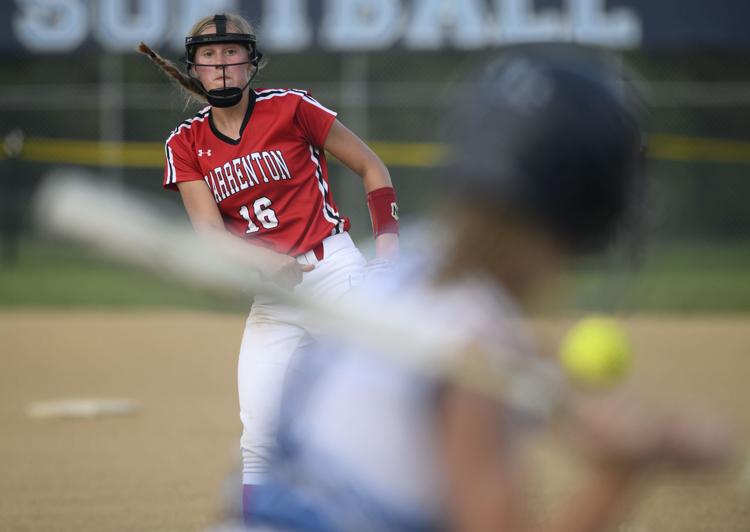 Warrenton vs. St. Dominic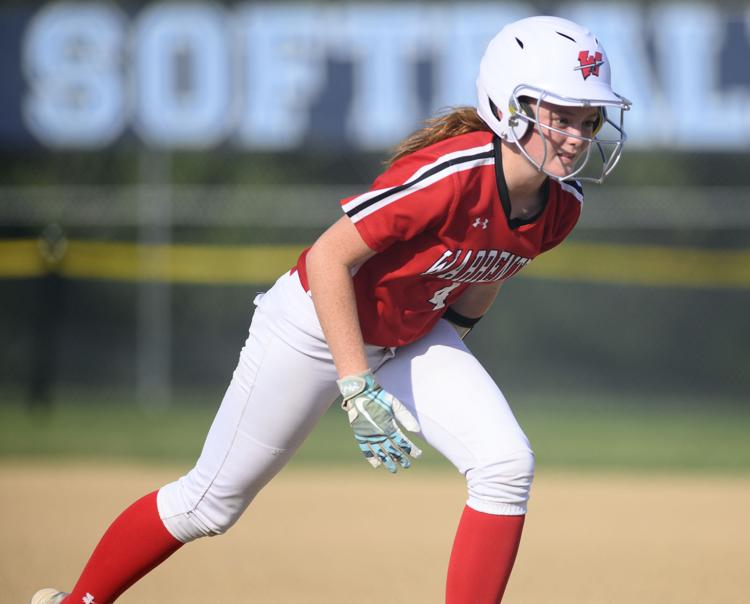 Warrenton vs. St. Dominic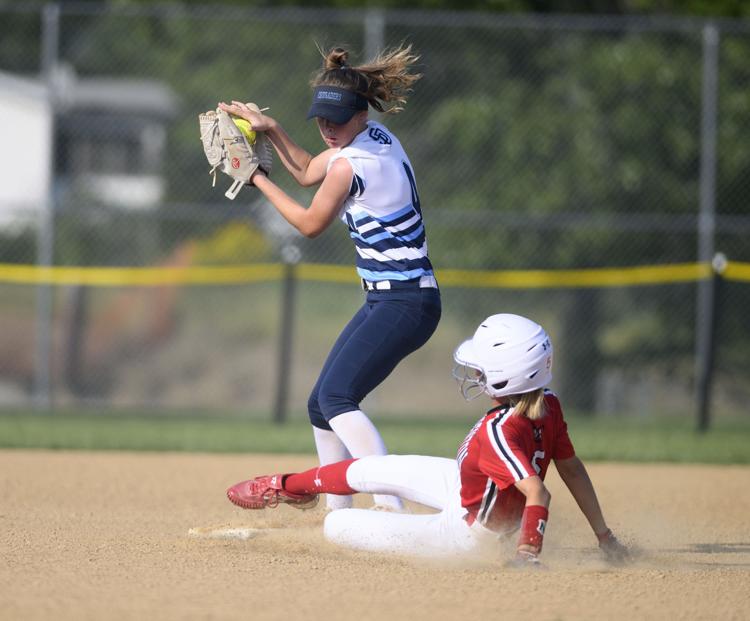 Warrenton vs. St. Dominic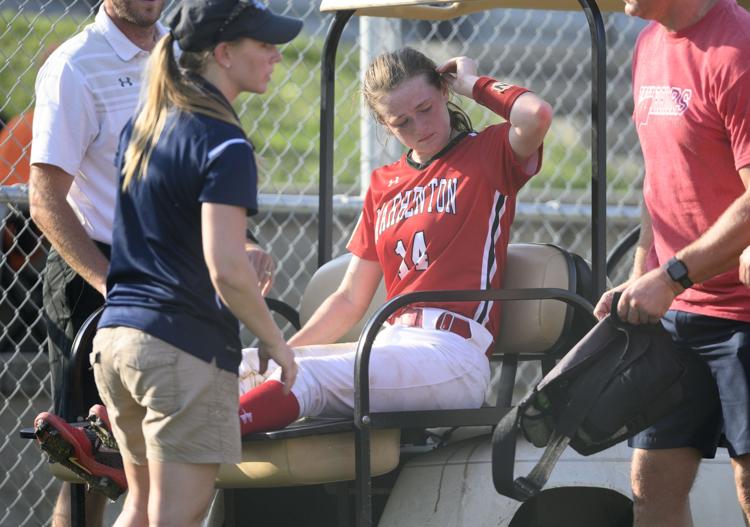 Warrenton vs. St. Dominic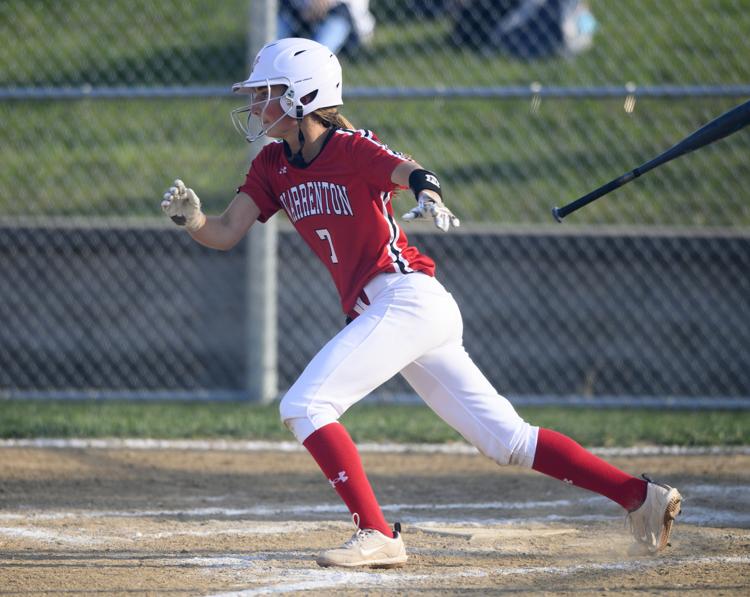 Warrenton vs. St. Dominic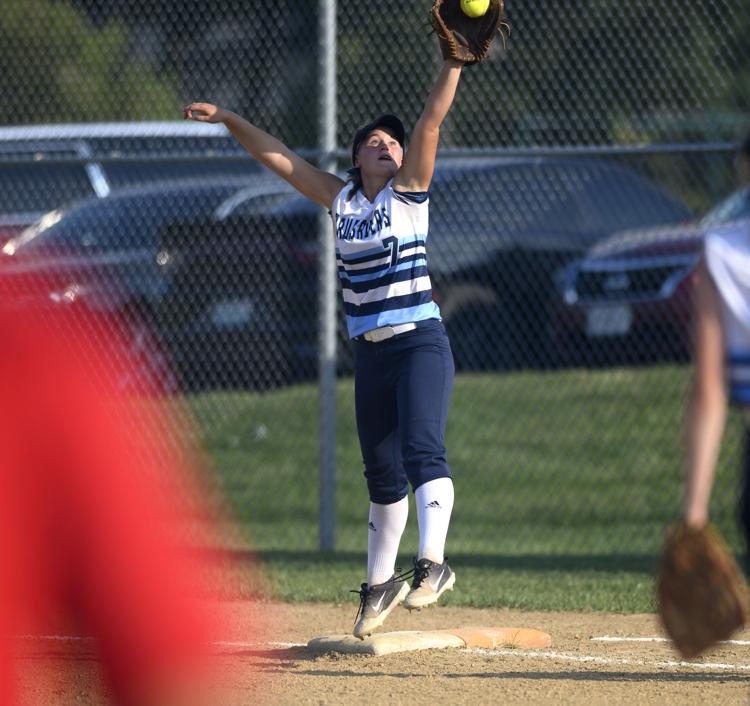 Warrenton vs. St. Dominic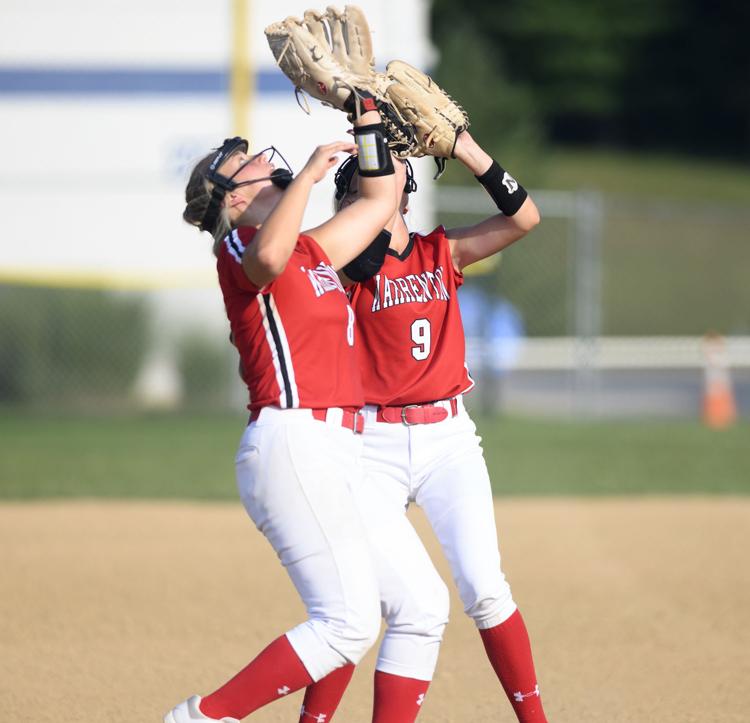 Warrenton vs. St. Dominic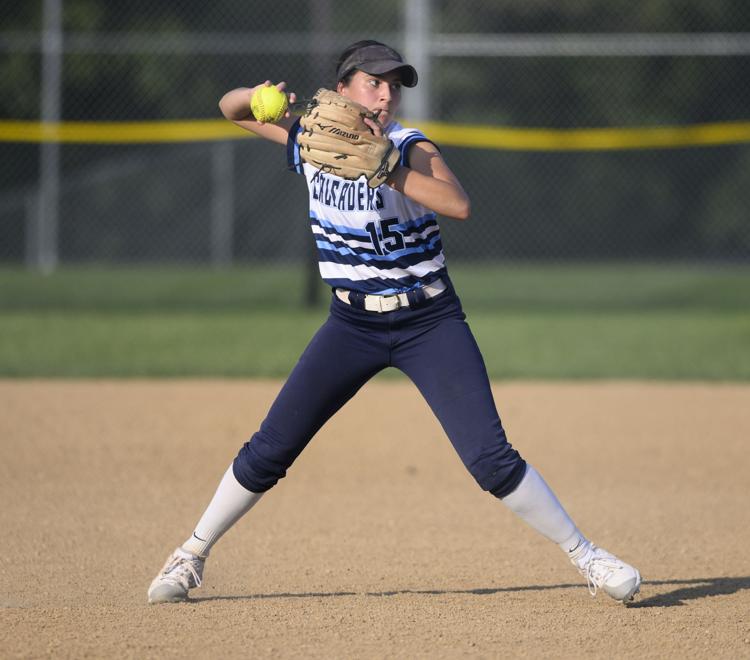 Warrenton vs. St. Dominic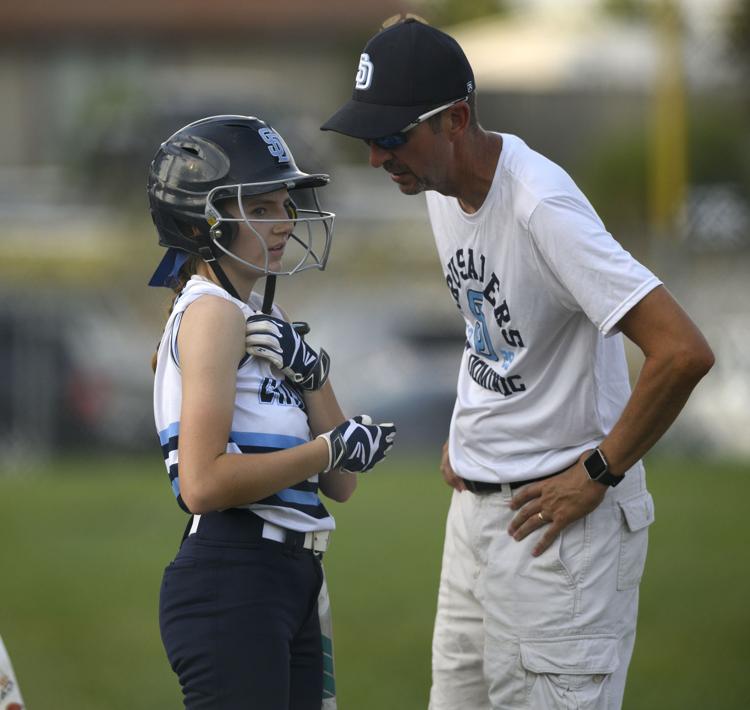 Warrenton vs. St. Dominic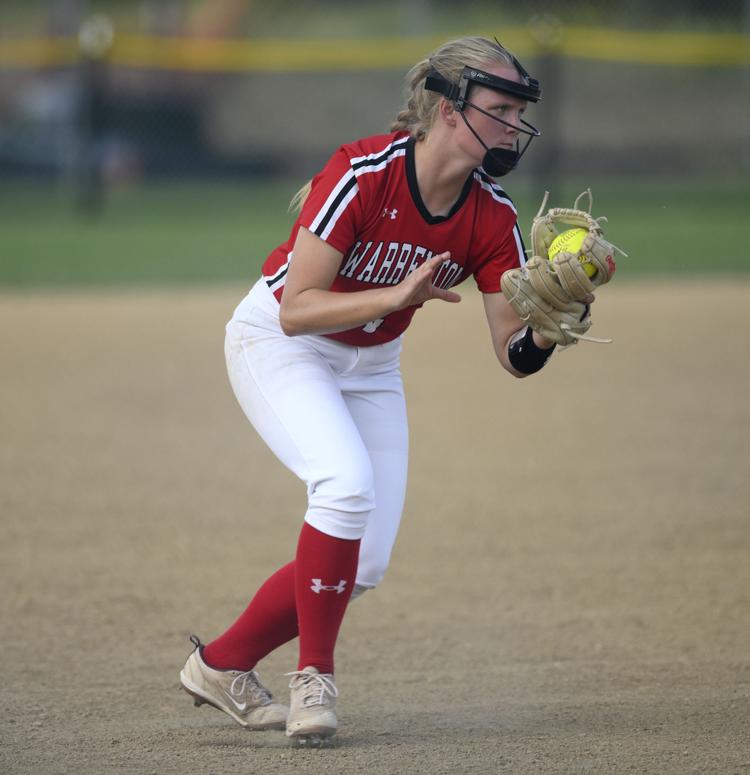 Warrenton vs. St. Dominic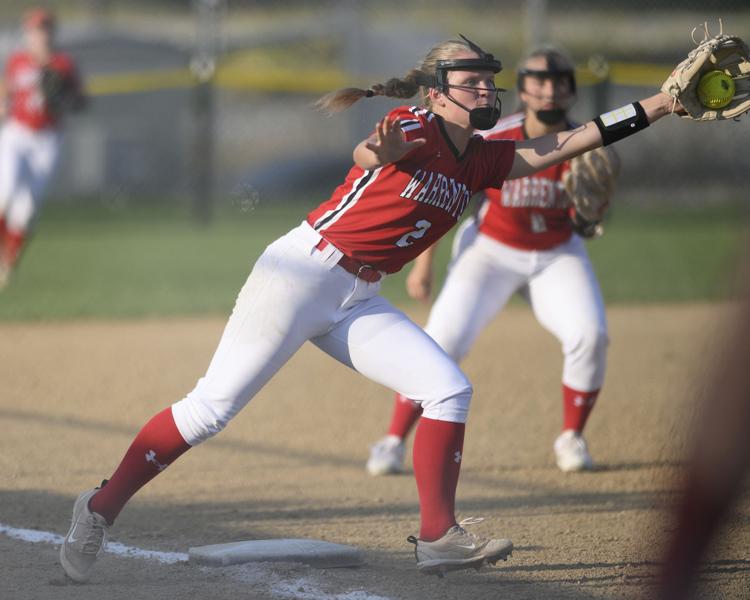 Warrenton vs. St. Dominic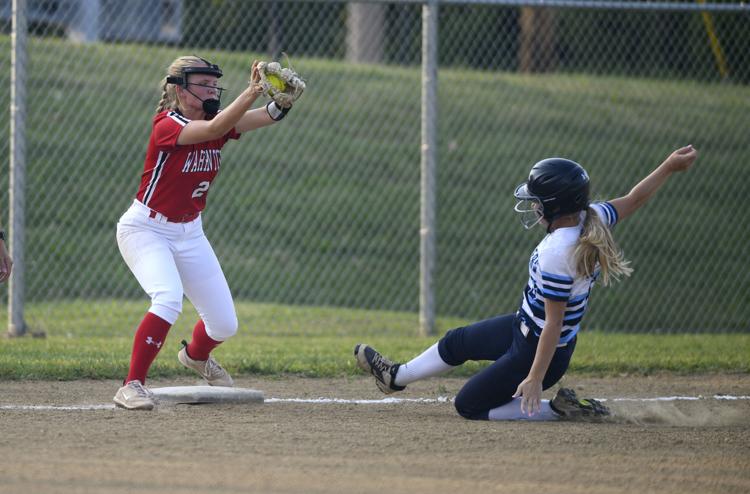 Warrenton vs. St. Dominic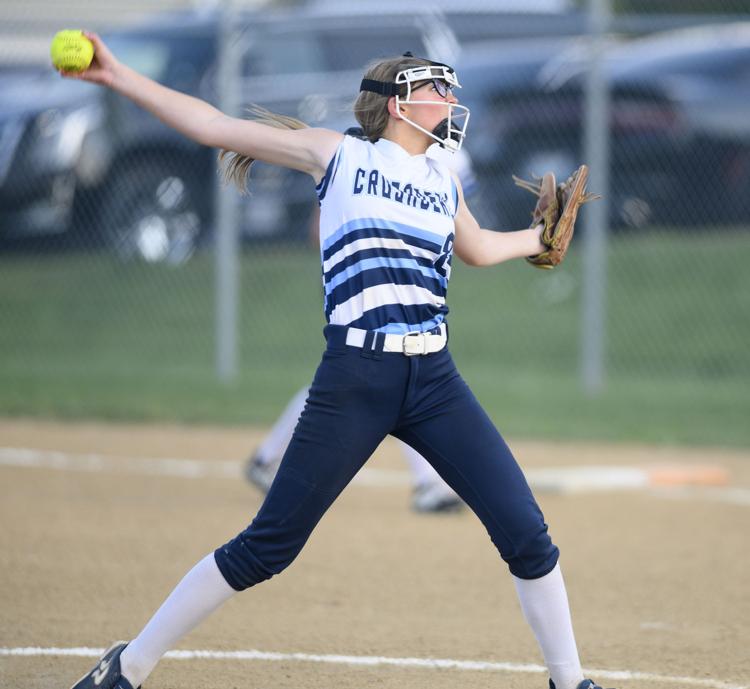 Warrenton vs. St. Dominic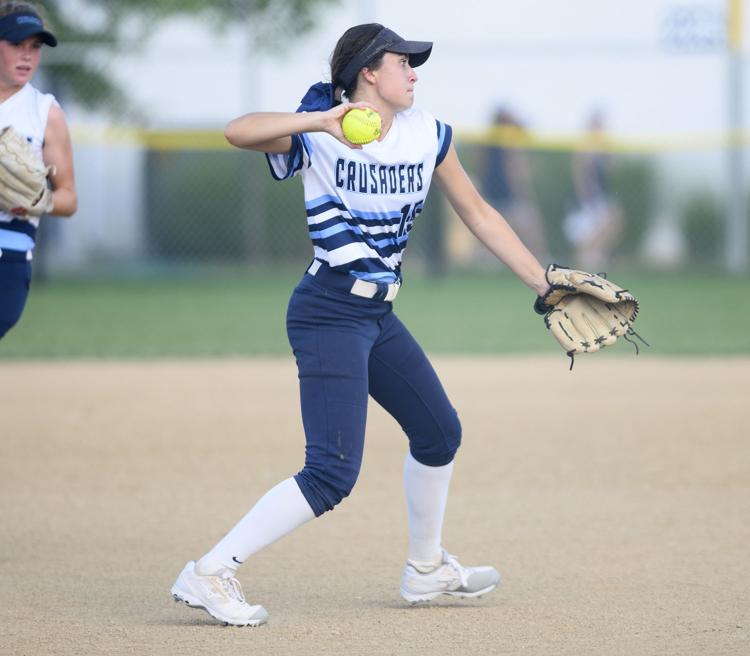 Warrenton vs. St. Dominic
Warrenton vs. St. Dominic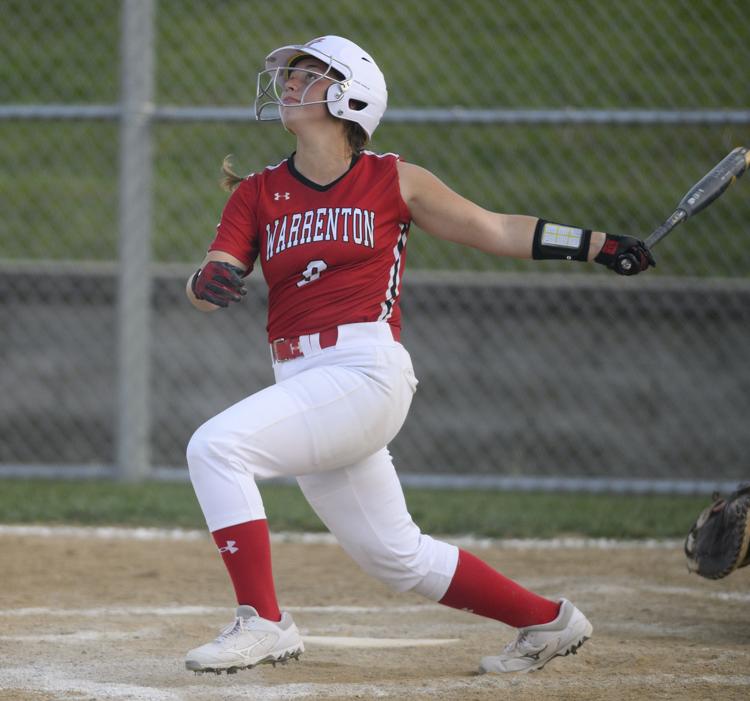 Warrenton vs. St. Dominic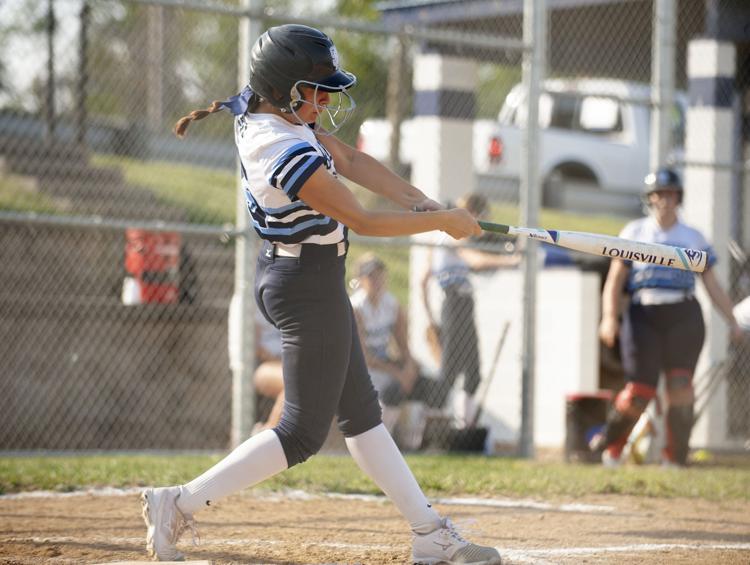 Warrenton vs. St. Dominic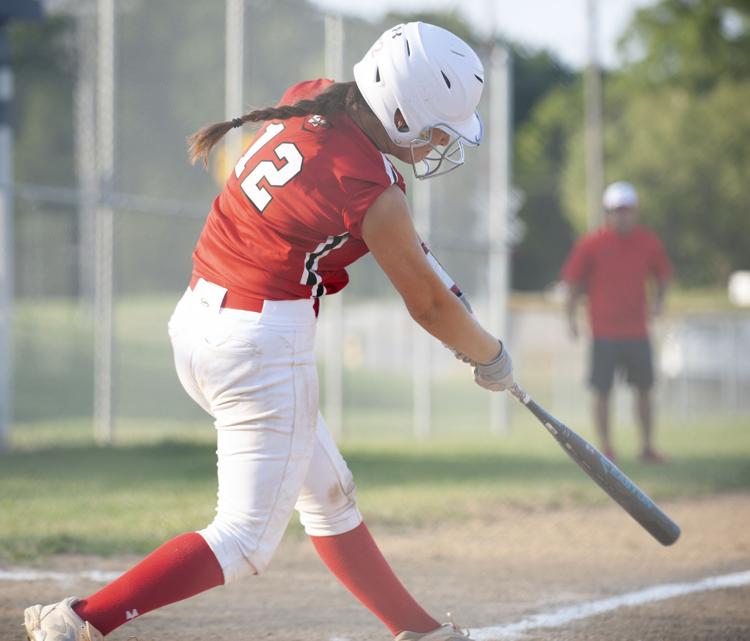 Warrenton vs. St. Dominic